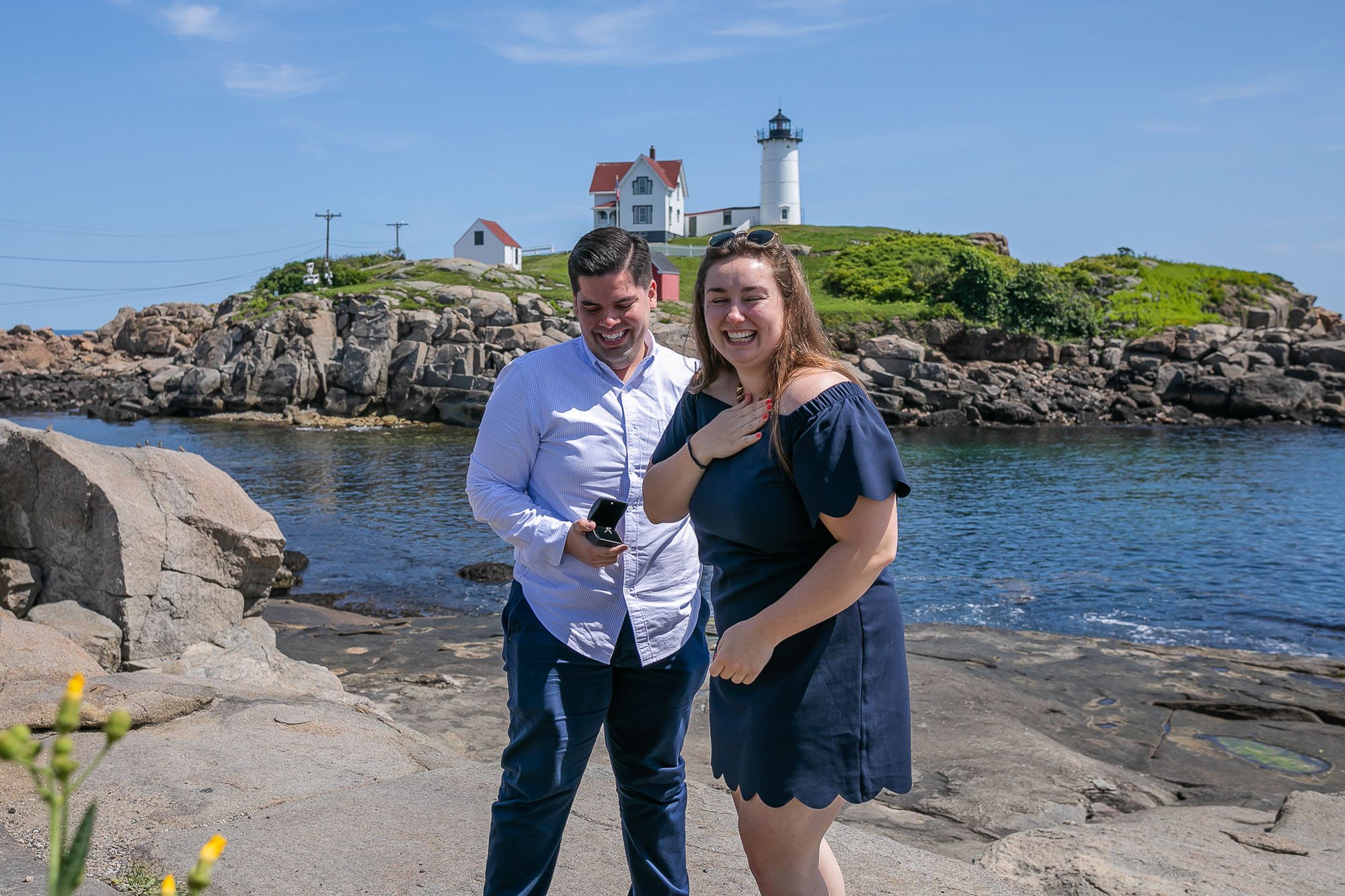 Three things about a Nubble Light Surprise Proposal that are impossible to replicate:
The genuine shock of a surprise proposal when the one you love drops down on one knee and you realize what's happening.
The pure joy (and relief) that emanates from you as a couple when the answer is YES!
The gorgeous Engagement Session images we create after that capture every confused, excited, happy moment in all it's newness!
On this sunny August day at Nubble Light, I got to experience it all!
It was clear skies at the perfect time of day for this surprise proposal and engagement session.
With the lighthouse in the background and the ocean by their side, a drop to the knee quickly became a HUGE hug and a lot of big smiles.
After the big Y-E-S, we took a stroll around the grounds, and truly, wherever they went, the scenery seemed to light up and match their joy.
If I could bottle up even a tiny bit of the excitement between these two, I'd be riding high for life.
Alas, that's not the case. The next best thing? Scrolling through their gallery.
Enjoy!
Loved the love in this Nubble Light Surprise Proposal and engagement session? Check out more Engagement sessions!

Based in Exeter, NH, Melissa Koren Photography works in New Hampshire, Maine, Massachusetts, and anywhere you'll have me! Outside the box, fun, photography for good people. Good people like you! You can see more of my work online at melissakoren.com and also on Facebook and Instagram! If you'd rather contact me directly, please email me at melissa@melissakoren.com!