Part 1: Let them eat cake.
Cake? Cake you say?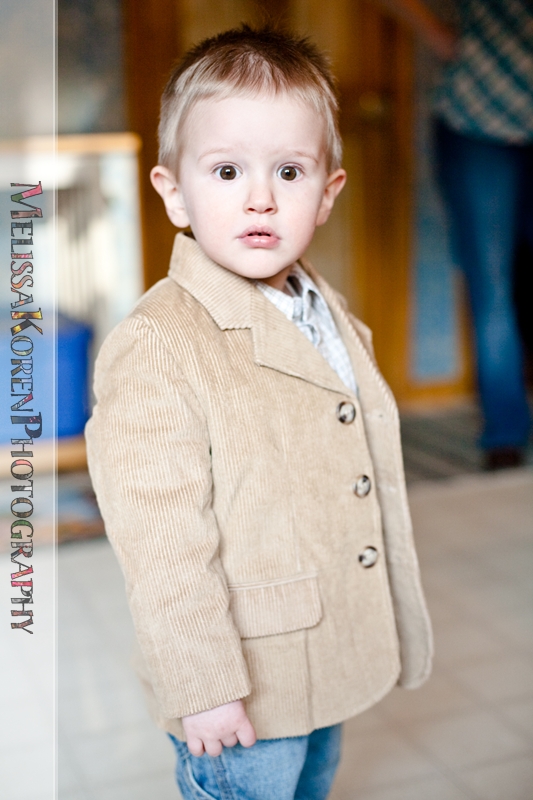 I like cake -and being nearly 2 I can feed myself with a fork. Small bites are for babies.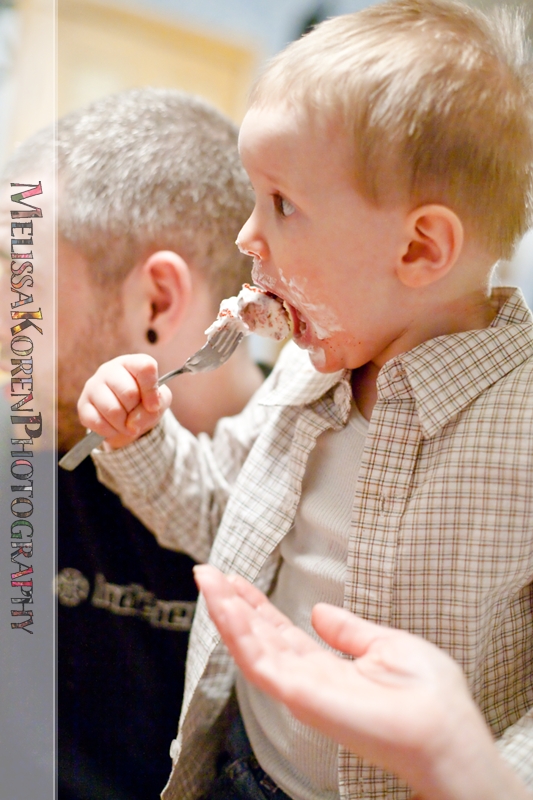 You know what else is for babies? Forks. I don't need no stinkin' fork, it's just not working fast enough.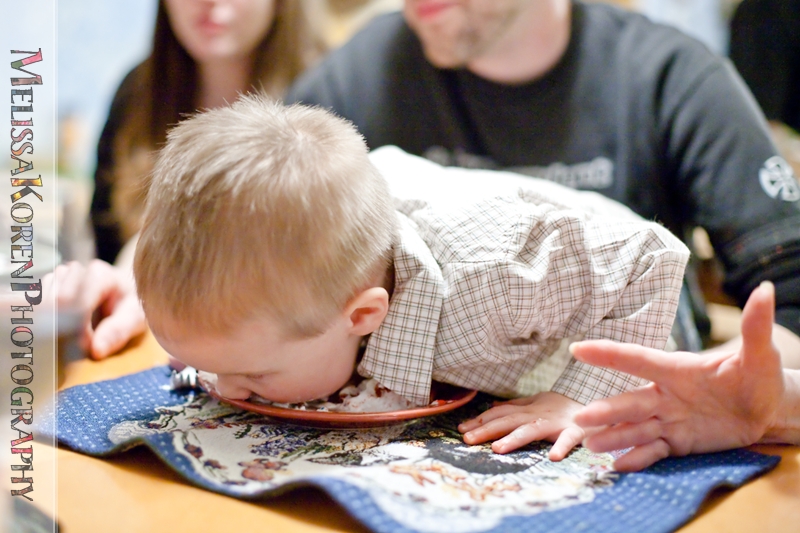 Aha! See, I've done it! I've become one with the cake!!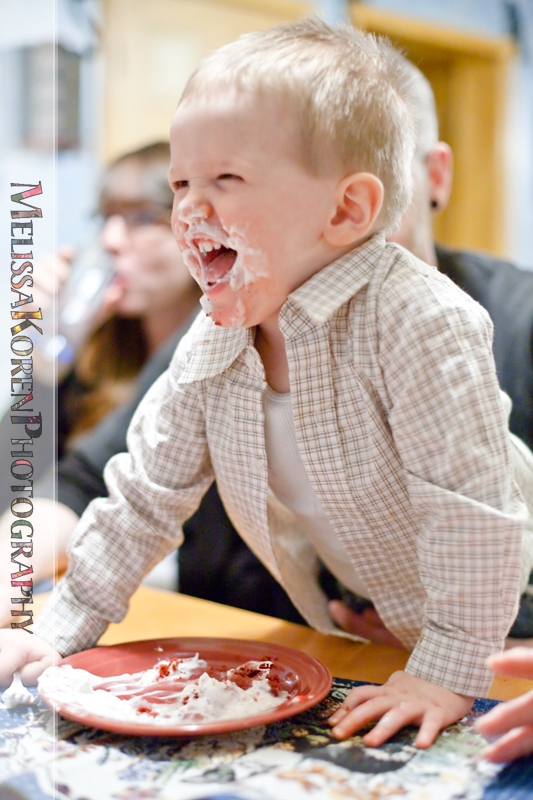 Not to be outdone on her birthday, Nichole decides this is a good idea and she requires a faster method of eating the cake also.

Now that was great fun, haha, posed for the picture.
but wait – – – while i was taking the picture, my brother and my cousin got up from their seats and came around to her side of the table and with lightning speed….
WHAM!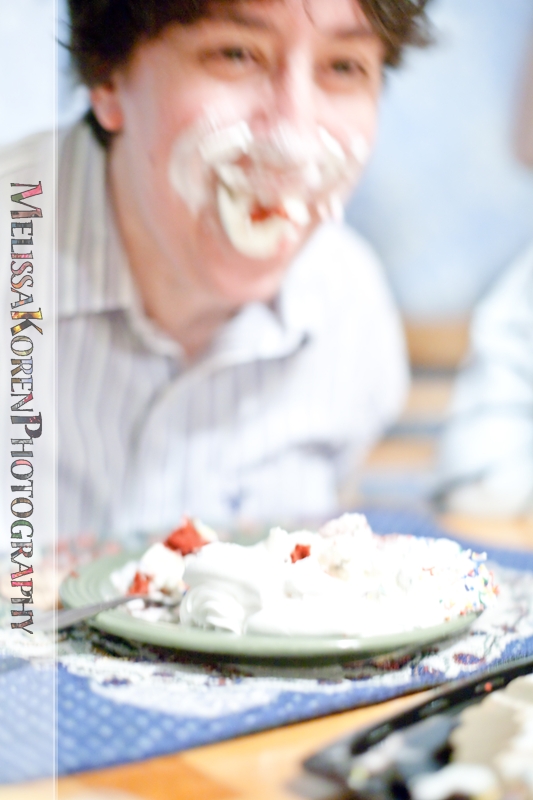 Admittedly the pictures are blurry, but you must forgive me because I didn't see it coming and once it happened I was laughing so hard I couldn't breathe, but still trying to take pictures.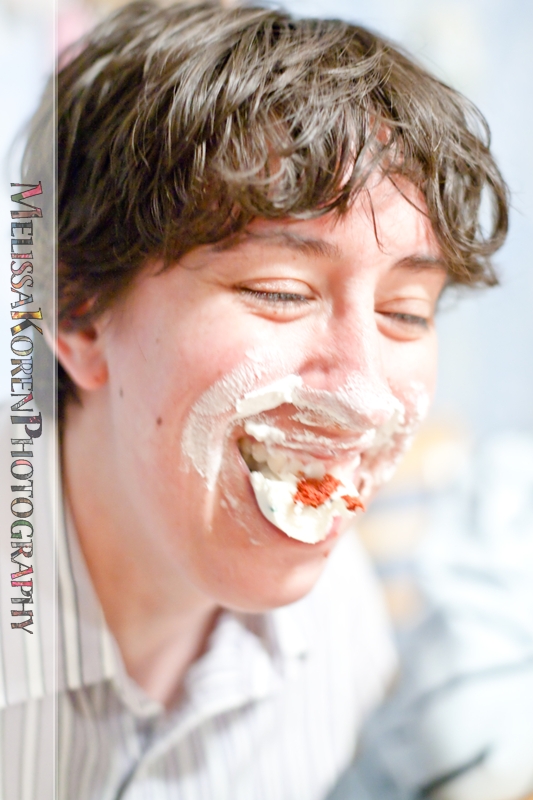 Her clearly indented cake. (p.s. Best Cake EVER – Coldstone Creamery's Cake Batter Confetti)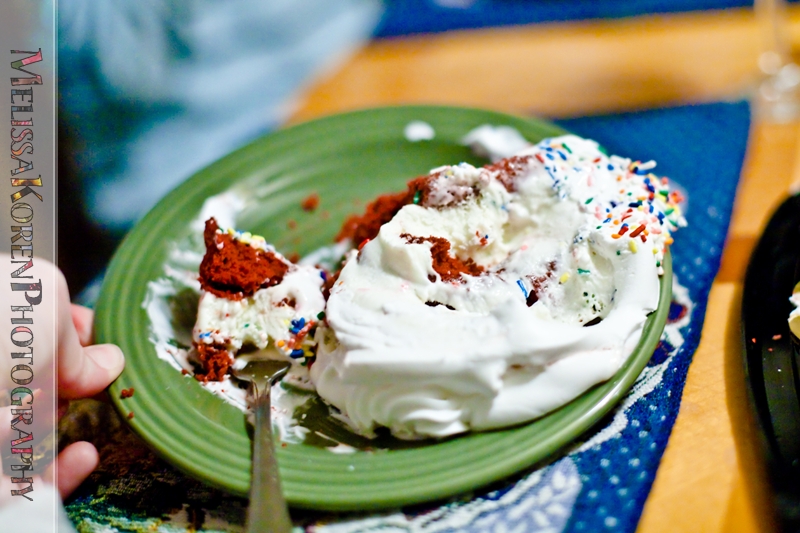 After we cleaned them up, my cousin redeemed herself by presenting Nichole with her fabulous birthday gift: The Snuggie (the child is only our nephew, we had to give him back)

Part 2: Eat, Drink & Be Merry
Our very very good friend Allison helped me plot and execute a 6 course wine dinner for Nichole's birthday. We cooked and one of our other good friends Annie helped with the wine.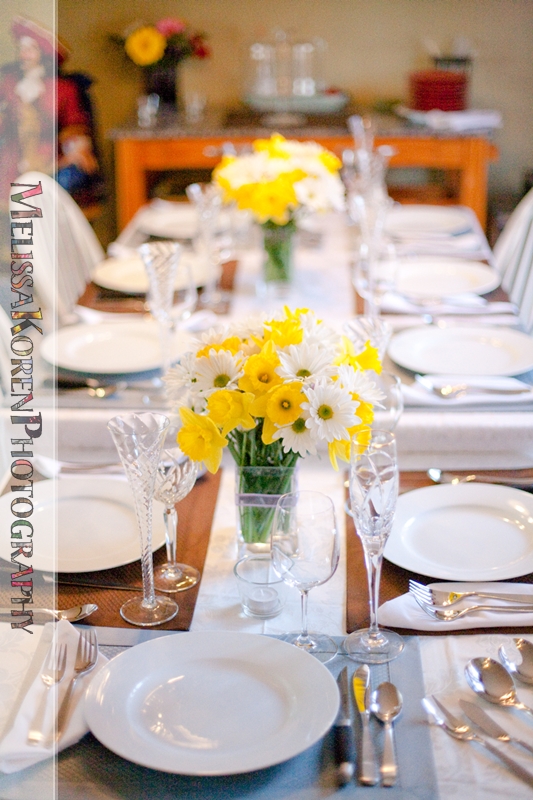 Allison-tong-hands. She was tending to the pork roast.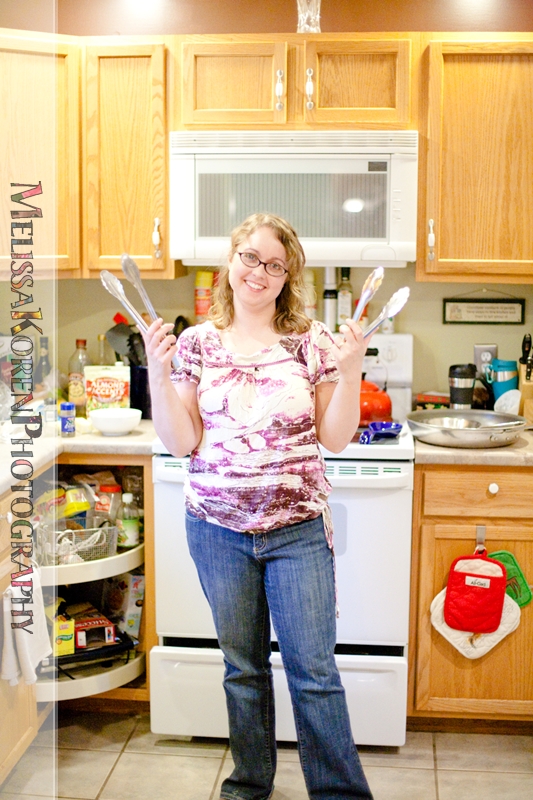 Course 1: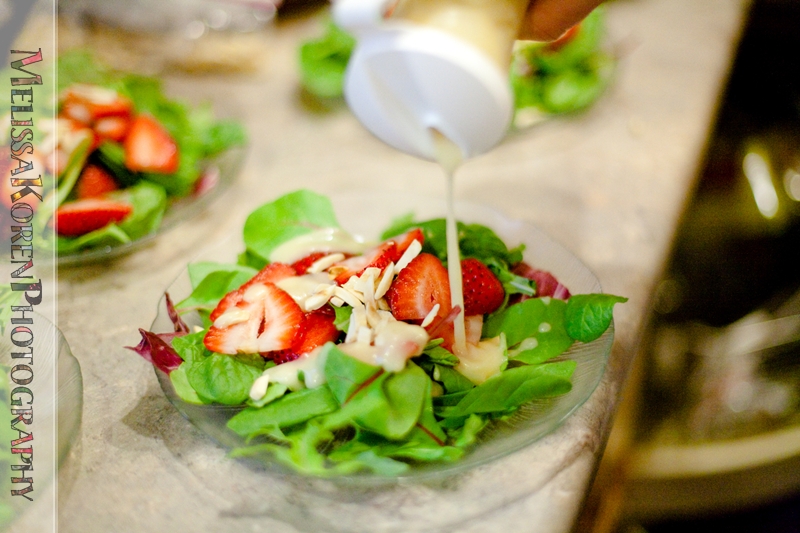 Annie talking about the accompanying wine.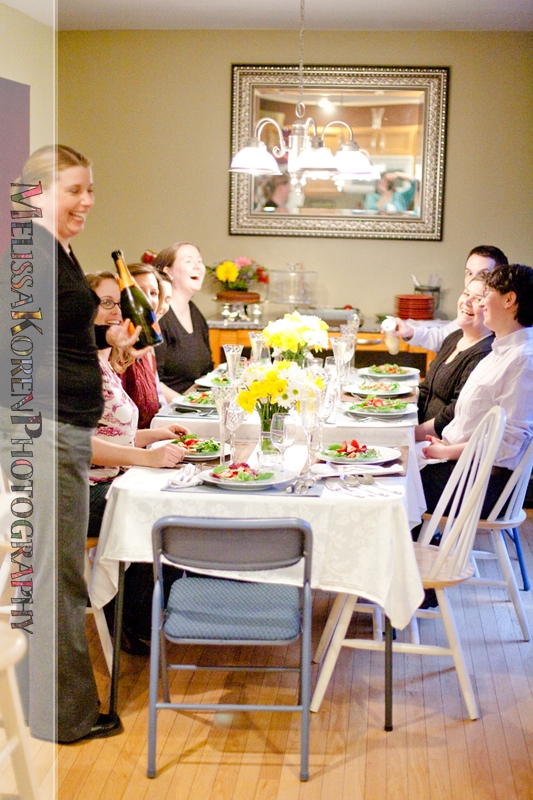 Course two: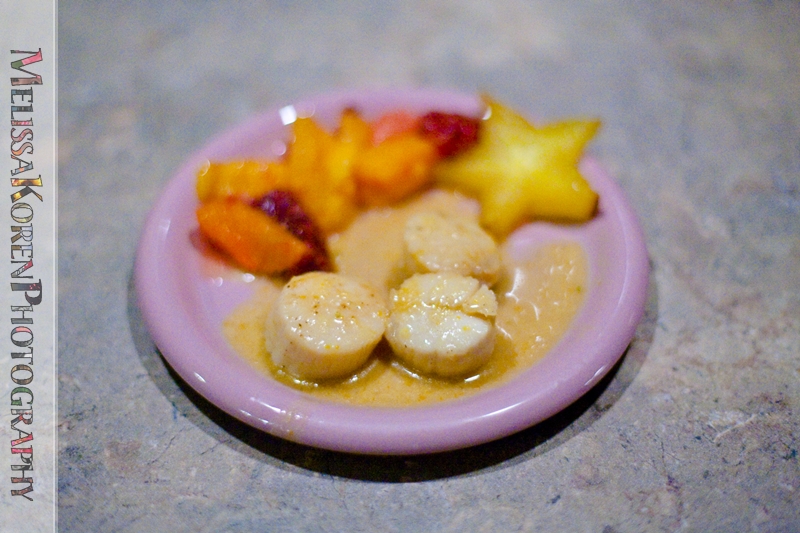 And here's where I failed. After course two was the risotto, which I was in charge of. So for 30 minutes I stirred and stirred and stirred and I made BRILLIANT risotto, however, Annie had topped off my glass repeatedly and my focus got ..er.. distracted, and I forgot to take photos of the rest of the courses as I was too busy eating amazing food and having a great time with our friends. I very much regret not having photos of everything, but I can't be too upset because that was the only thing that went awry!
With that I leave you with the menu card from the evening:
Happy Birthday Nichole!!!
Love,
All of your Nearest and Dearest
A Private Wine Dinner from Around the World Just for You
First Course
Mionetto, Brut Prosecco, Italy
Mixed Greens Tossed with Fresh Strawberries and Almonds
Second Course
Tohu, Sauvignon Blanc, New Zealand
Seared Scallops with a Citrus Butter
Third Course
LaCrema, Chardonnay and Pinot Noir, Monterey, California
Risotto with Fresh Peas, Pancetta, and Parmesan cheese
Fourth Course
Candor, Merlot, Paso Robles, California
Beef Tenderloin Bruschetta with Gorgonzola Cheese,
Caramelized Onions, and a Balsamic Reduction
Fifth Course
Yalumba, Barossa Shiraz, Barossa, Australia
Roasted Pork with a Port Wine Reduction and Figs
Dessert
Grahams, LBV Porto, Portugal
Lemon Torte and Homemade Dark Chocolate Torte
And that, is how to celebrate a birthday!