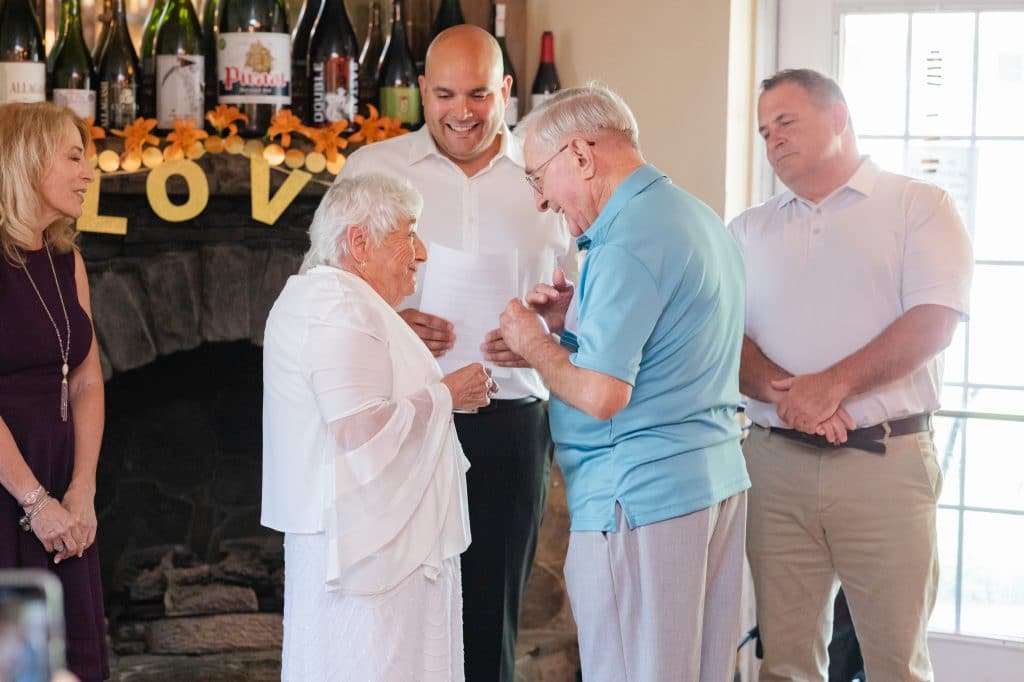 You're never too old to fall in love, as evidenced by this Intimate Portsmouth NH Wedding.
Nana and Joe met in Florida, and at 80+ years young, decided it was never too late to say I Do.
A few months later they were all up here for their Intimate Portsmouth NH Wedding.
But where to have it you ask?
Well, when your granddaughter and her husband own a restaurant, you have the perfect option!
And thus, Nana & Joe were married at WHYM!
It was a beautiful ceremony, performed by Nana's grandson-in-law and attended by close family.
There were plenty of grandchildren and great-grandchildren on both sides! Two of the great-granddaughters helped with flower girl duties!
All the kids made for great entertainment and left most of us wondering where the heck all that energy really comes from. Then we looked at nana, beaming with excitement and realized some of it might come by it naturally. 😉
Don't ever think you're too old. For anything.
Intimate Portsmouth NH Wedding Melissa Koren Photography. Outside the box, fun, photography for good people.  Good people like you!  NH, Maine & Beyond. You can see more of my work online at melissakoren.com and also on Facebook and Instagram! If you'd rather contact me directly, please email me at melissa@melissakoren.com!