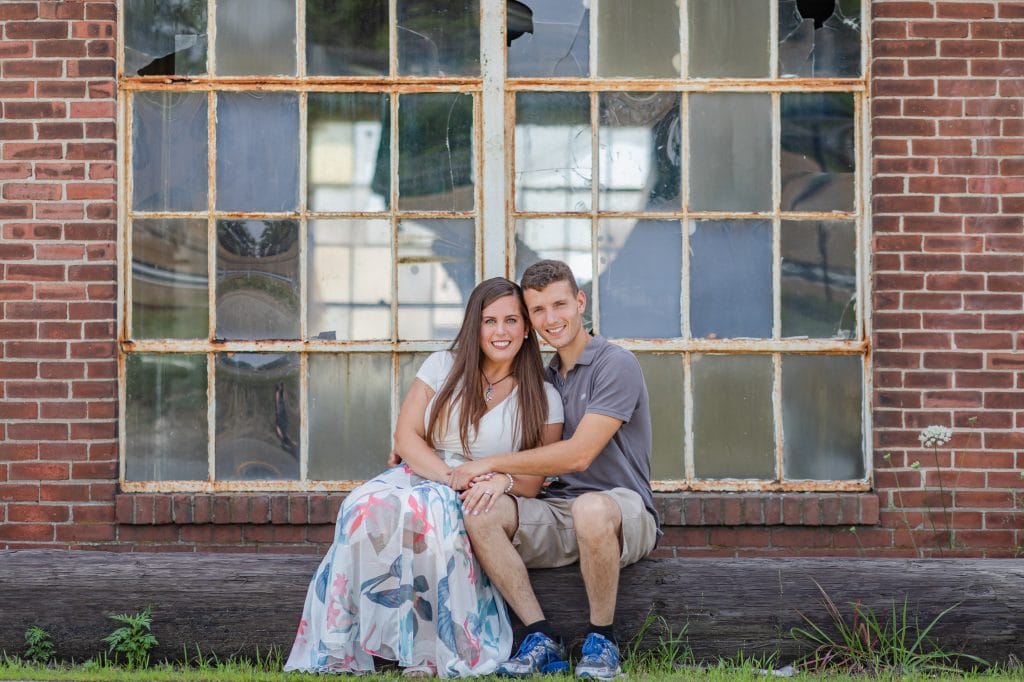 It was the hottest day all summer, but you wouldn't know it with these two cool cats during their Brilliant Engagement Photographs in Newburyport.
The weather was BRUTAL, but they were coming from a distance and we'd already rescheduled once, so the time was now.
Now was the time.
Plus we were getting tacos and margaritas, so really, even if we only took one photo, the day was going to be a win.
And what a win it was (say that ten times fast!)
We all did a great job withstanding the heat. We moved slowly and kept in the shade as much as we could.
Under the bridge was nearly a refrigerator compared to the rest of the town!
After pictures, they took me out for lunch and I got to learn more about them, which left me 1) sad they didn't live closer and 2) REALLY excited for their Mount Snow Wedding! (which legit was the bomb.com. did not disappoint. 10 out of 10 would do again)
Have a look at these Special & brilliant engagement photographs in Newburyport, MA.
Newburyport Engagement Photos. Wedding, Family and Newborn Photographer Melissa Koren Photography photographs good people. (How's that for overuse of a word!)
This NH based photographer provides a relaxed, outside the box approach where the value is put on fun and efficiency. Wonderful, loving, quirky, sassy, laughing, fantastic, and often cheeky people like you. Photos for you! You are good people!
Intimate NH LGBT Wedding photography, Adorable MA Newborn photos, ME Engagement Picture Sessions, Seacoast NH Family photographer.
There are adventures to have and memories to keep so let's get to it!
Based in Exeter, NH, Melissa Koren Photography works in New Hampshire, Maine, Massachusetts and anywhere you'll have me! Outside the box, fun, photography for good people. Good people like you! NH, Maine & Beyond. You can see more of my work online at melissakoren.com and also on Facebook and Instagram! If you'd rather contact me directly, please email me at melissa@melissakoren.com!