"Ever drifting down the stream–Lingering in the golden gleam–Life, what is it but a dream?" Lewis Carroll.
A glorious, GLORIOUS dream. That's the only way to describe Julia & Andrew's jaw-droppingly stunning Mountain View Grand wedding. I've photographed weddings here twice before, and it's always phenomenal, but this was just over the top glamour and fun and oh, love. I know there's some rule about too many pictures in a post or some such thing, but I couldn't narrow it down any more than this, so just sit back and enjoy!
Let me take a minute and talk about someone else for a minute. My totally fantastic, amazing, stupendous, beautiful, most favorite second shooter, Nadya. While she does have her own photography thing rolling at Red Star Photo, it's my favorite when we can work together. I don't always have a second shooter with me, maybe 25-35% of my weddings over the past few years, but when I do have the occasion for one, she's my first call. So if this wedding wasn't already rockin' enough – Nadya was there to make it even more spectacular.
So we arrived to this: Fall colors, blue skies, and abundant sunshine.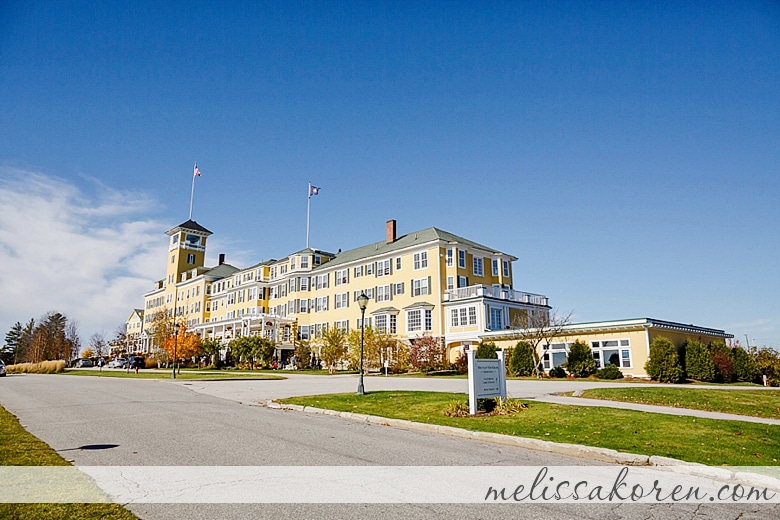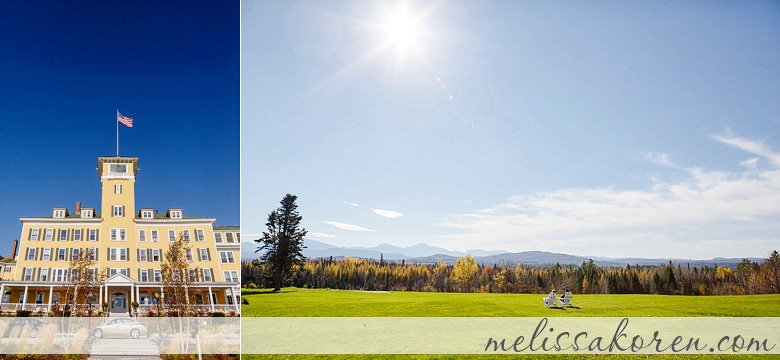 We found the girls getting ready and I immediately fell in love with Julia's dress. I've already run out of adjectives for how amazing everything was, but damn, that dress!!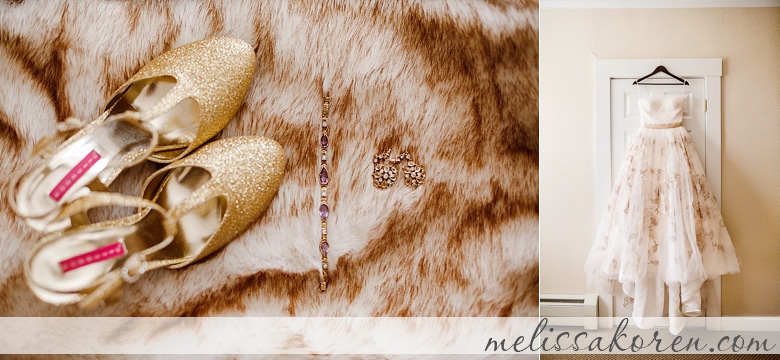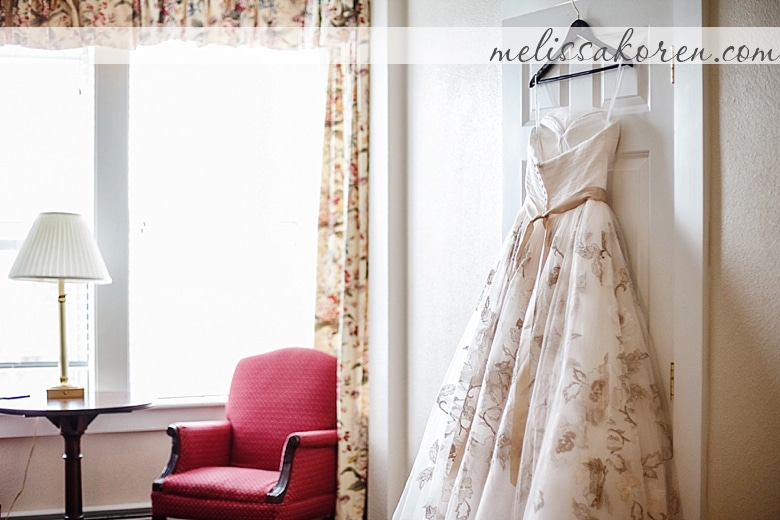 Most of these girls have theater backgrounds, so doing their own makeup was easy peasy.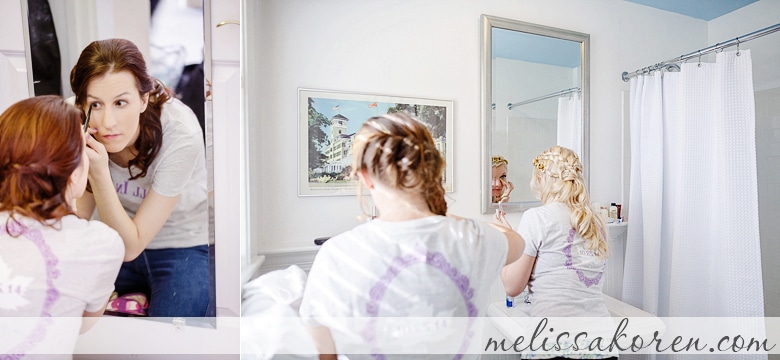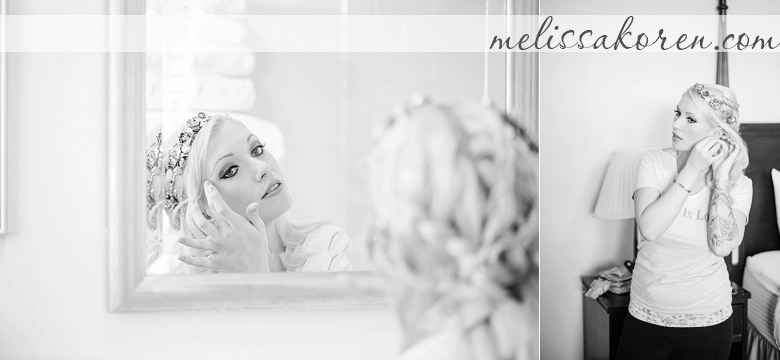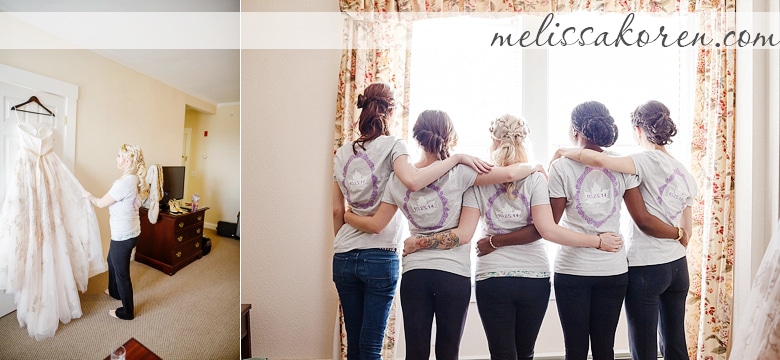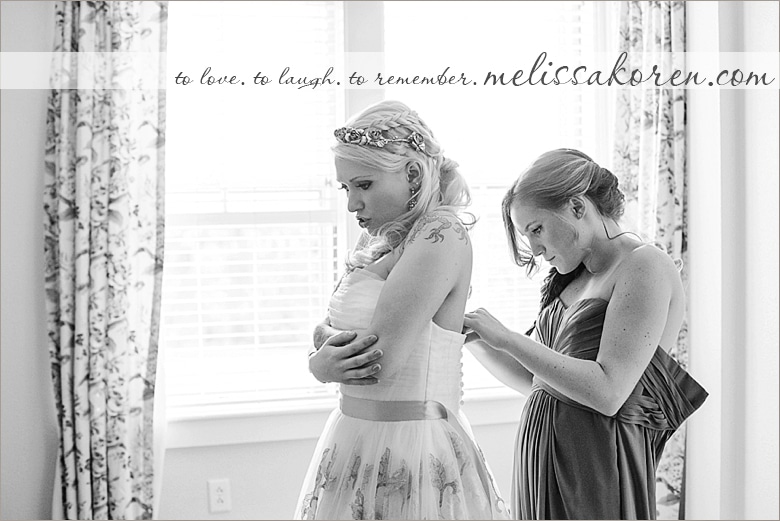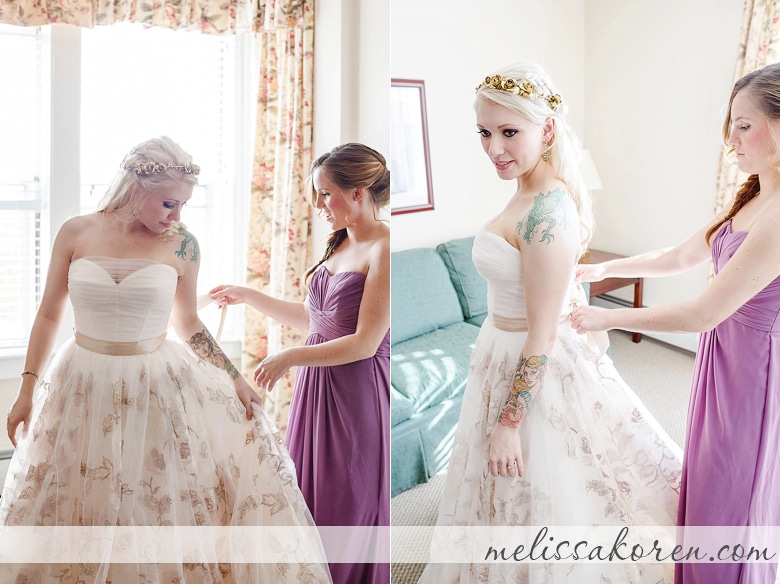 Not even staged. Completely how the moment unfolded. So full of magic.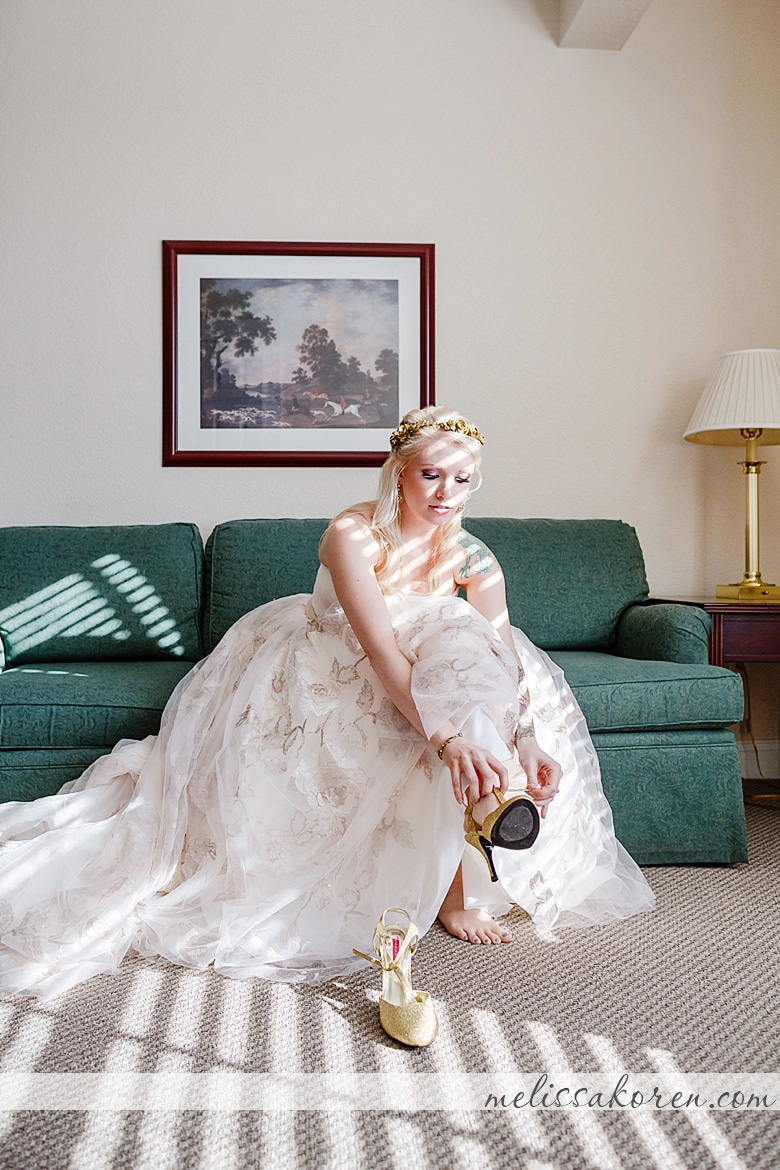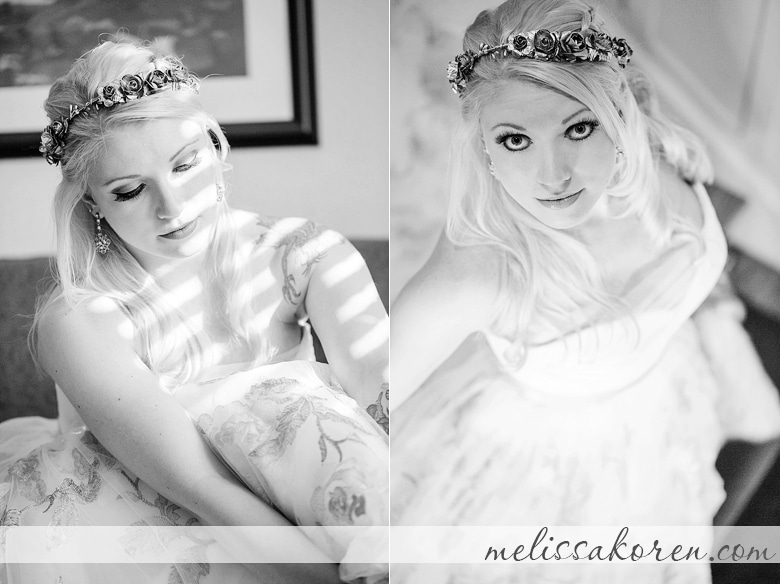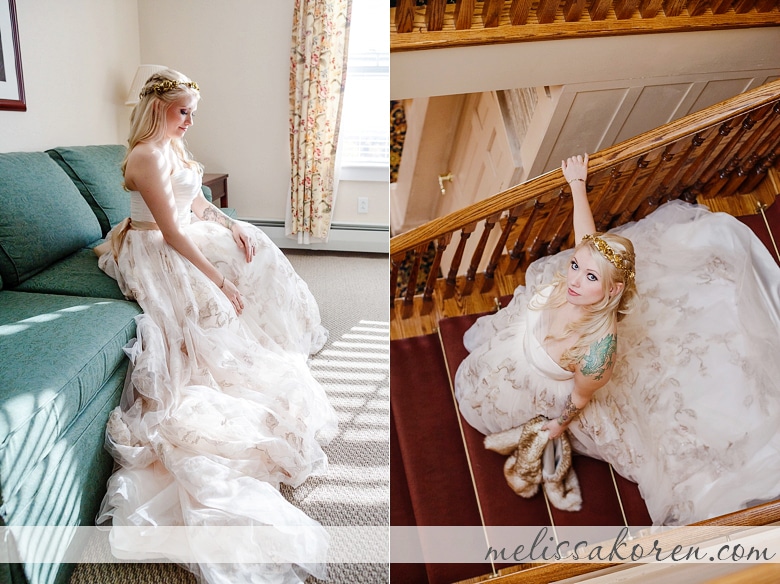 We had oodles of time built in to the timeline and since the getting ready was completely ahead of schedule we took a few minutes to explore the hotel and have some fun while making some gorgeous images!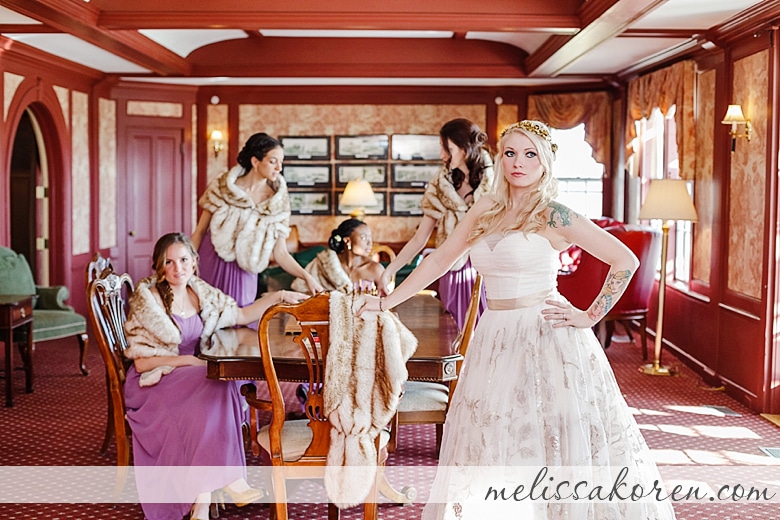 Nothing to see here, we're just standing around looking gorgeous and laughing.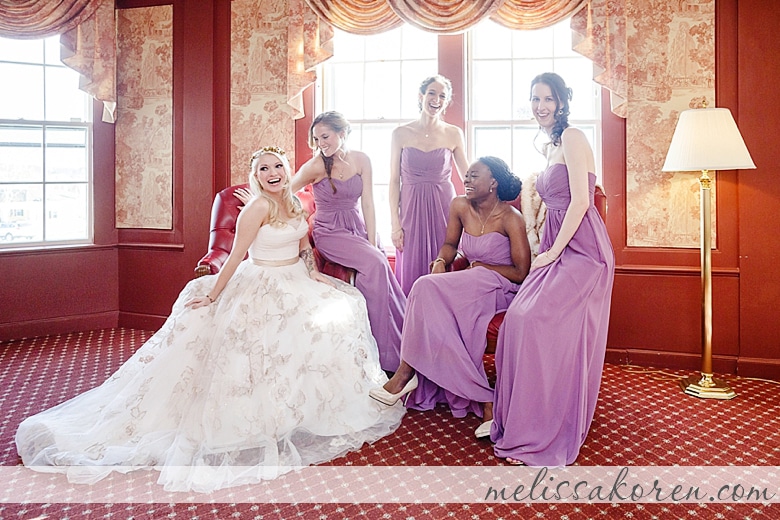 AYKM? Please and thank you.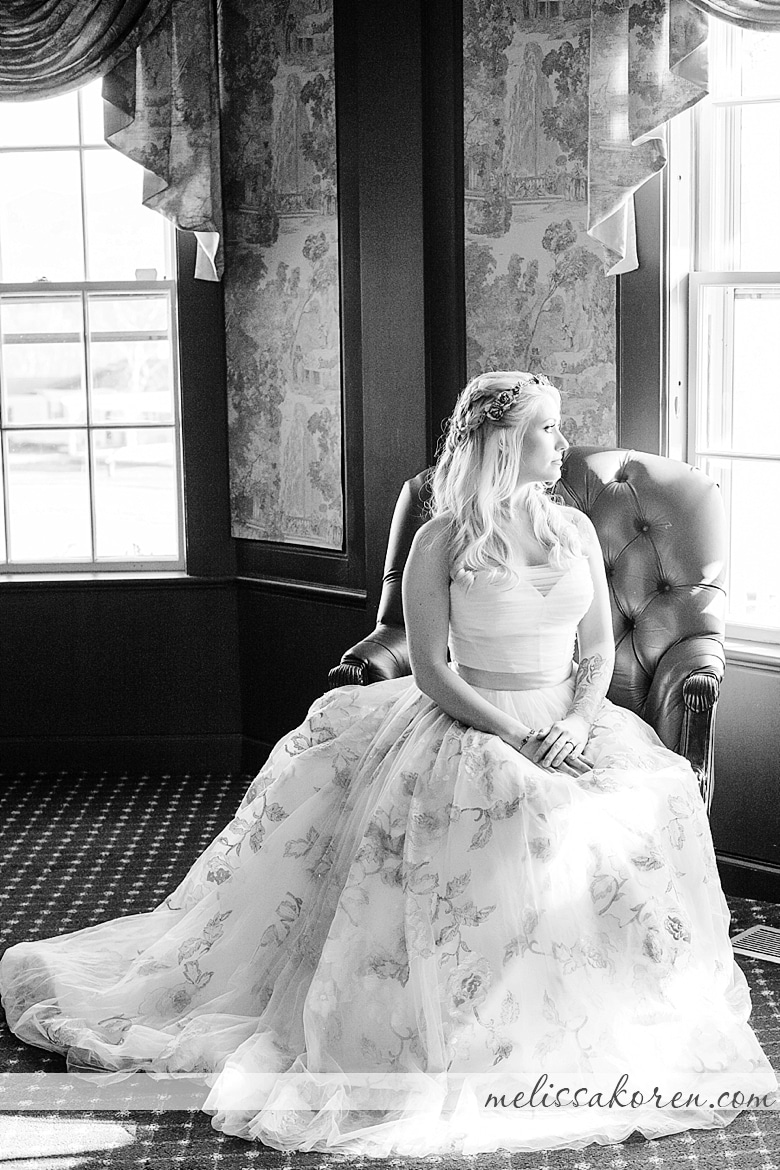 Check out that bouquet – Cherry Blossom Floral Designs created arrangements that absolutely captured, and accentuated the essence of the day.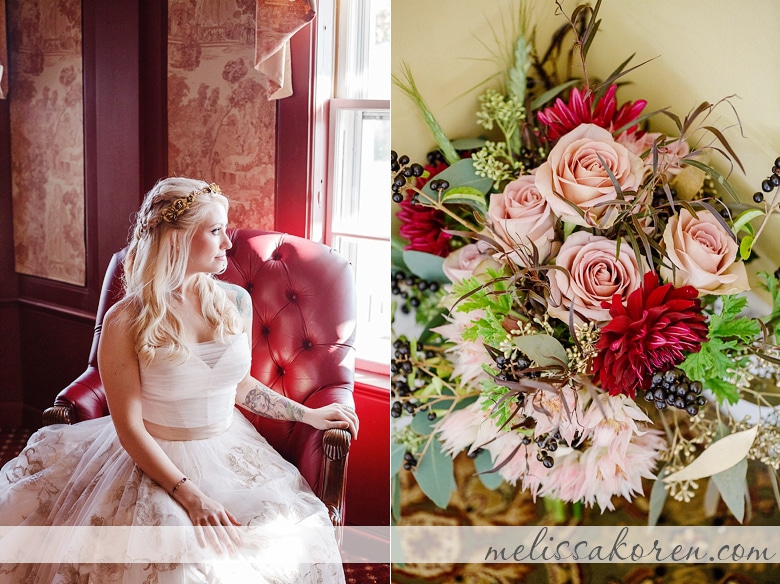 As it neared time for the ceremony we cloistered away in the waiting room while the boys were next door. being boys.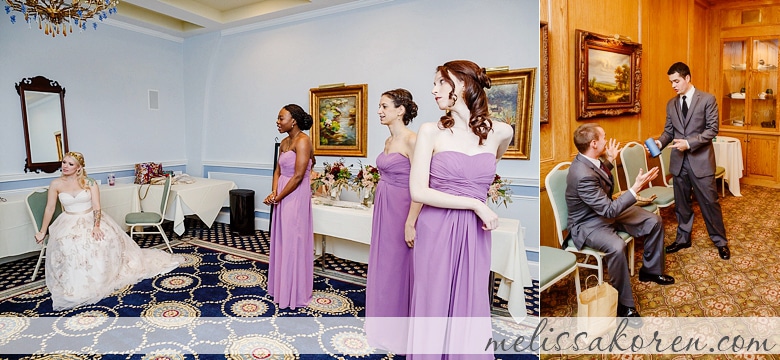 I was a little nervous when I read this in the pre-wedding survey- "The groom and best man are identical twins but the groom will have a charcoal vest and the best man plum. They both tend to be pretty emotional…" Not about the emotions, of course, but because I was petrified of mixing them up! It only happened once, at the very end of the night when I was looking to say goodbye. In the dance floor lights I couldn't tell if the vest was grey or plum. (It was plum) No worries, I was more than happy to say good bye to each of them.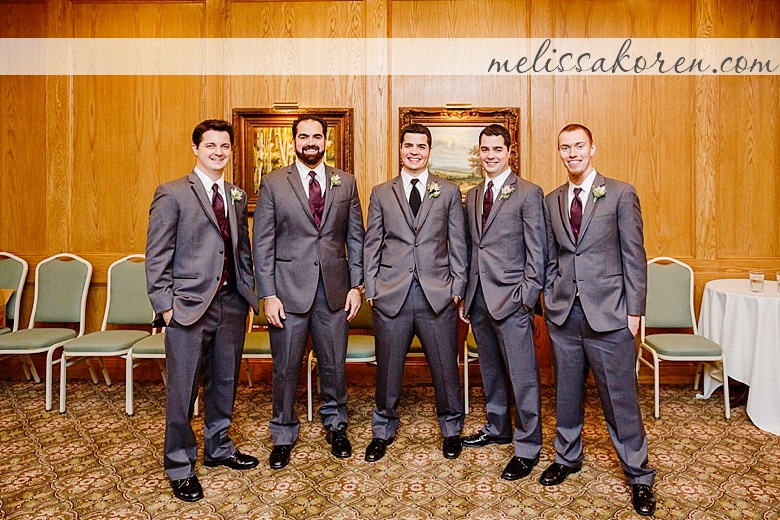 Then, it was time to get married.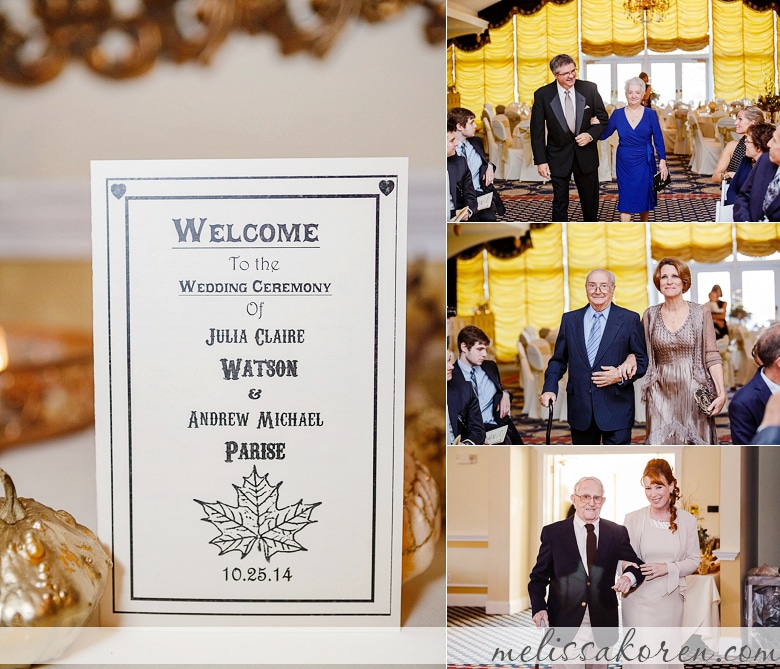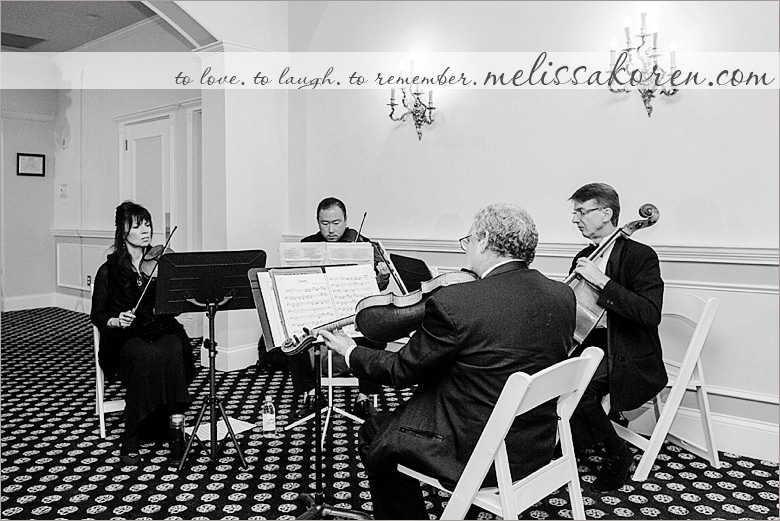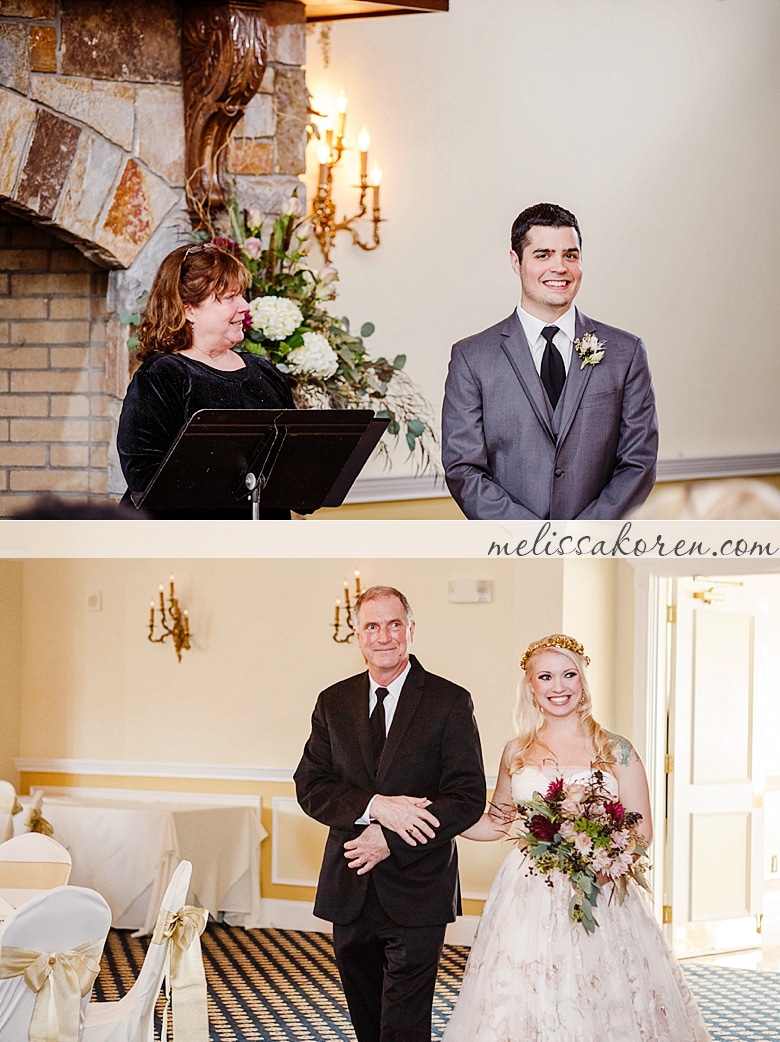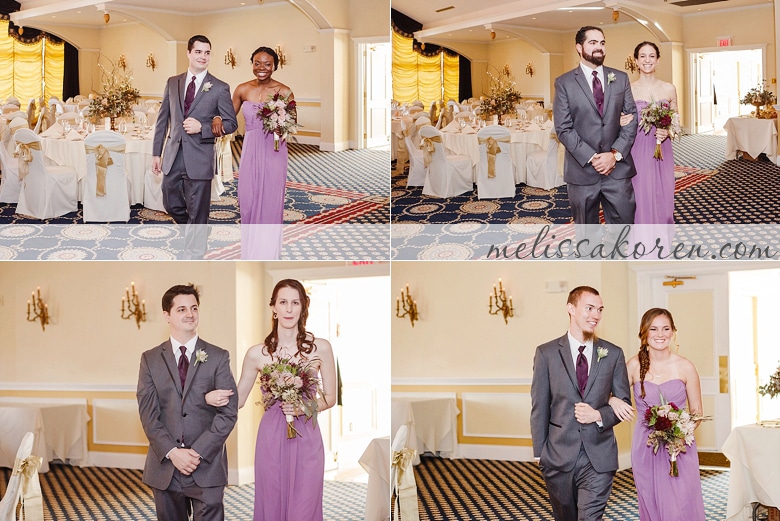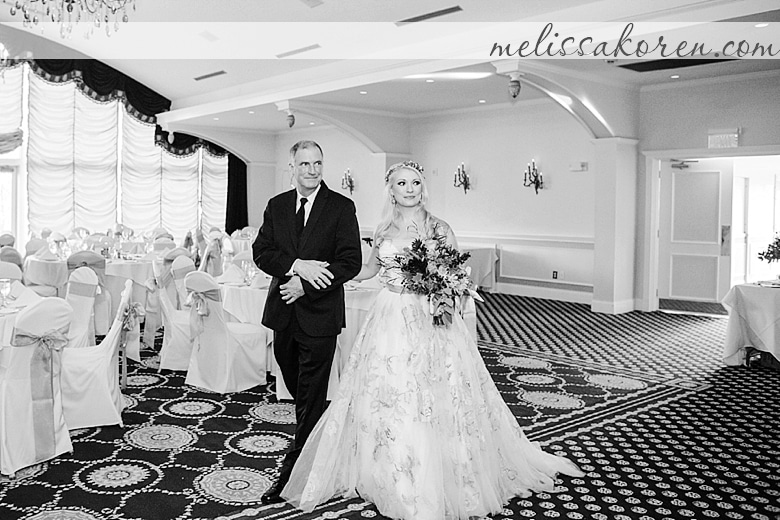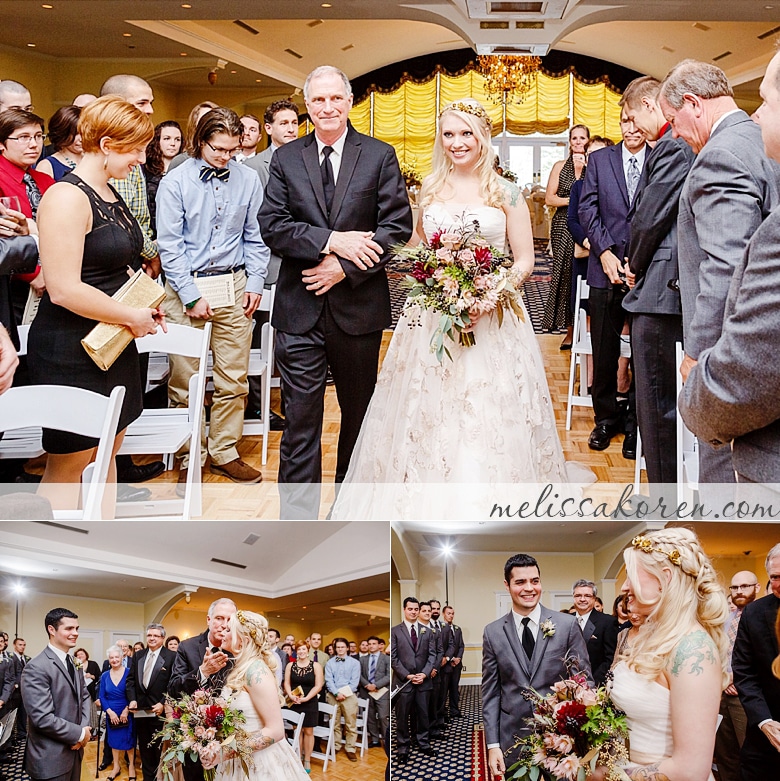 The fireplace made for such a beautiful backdrop.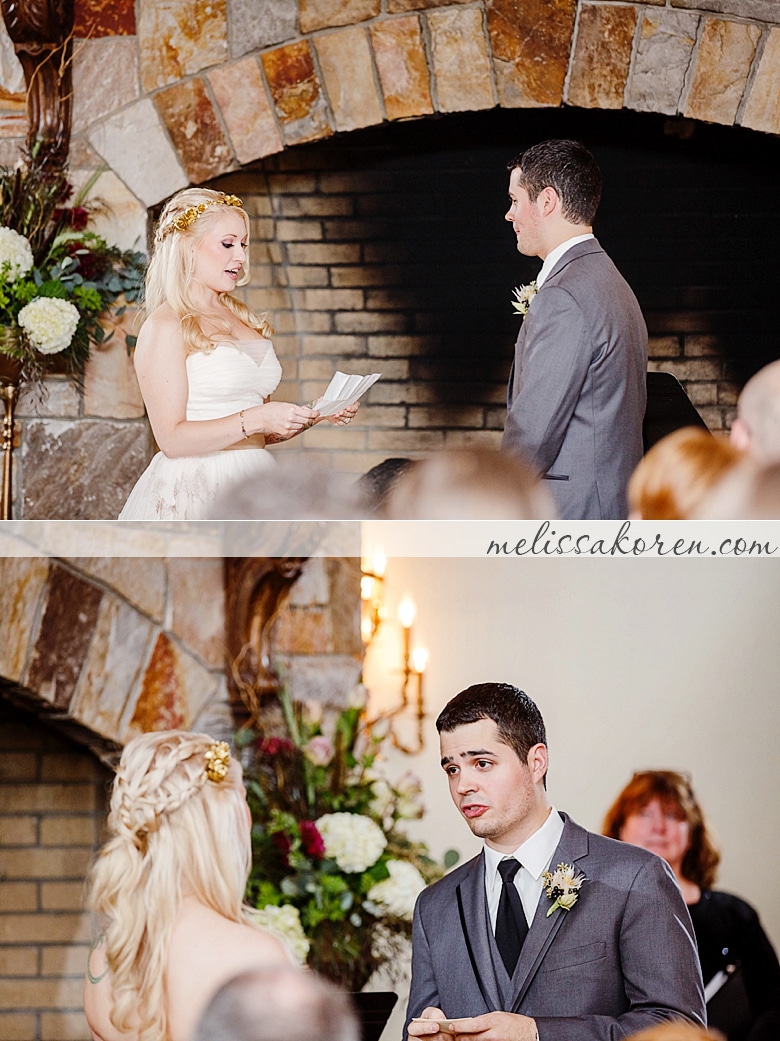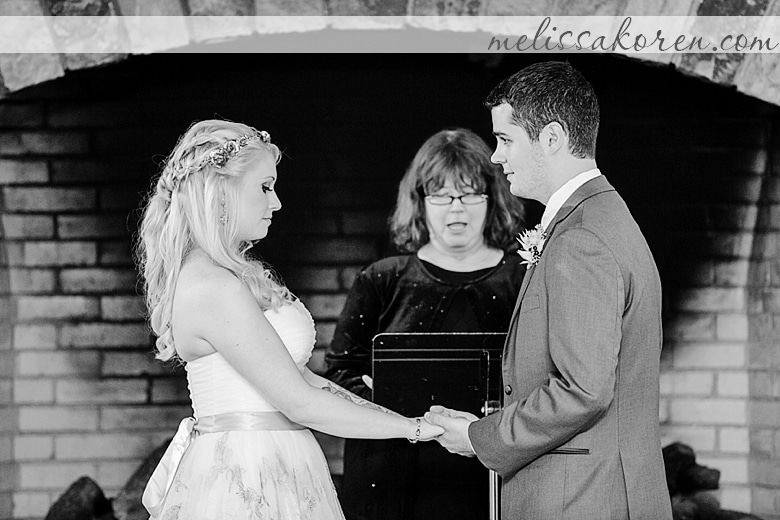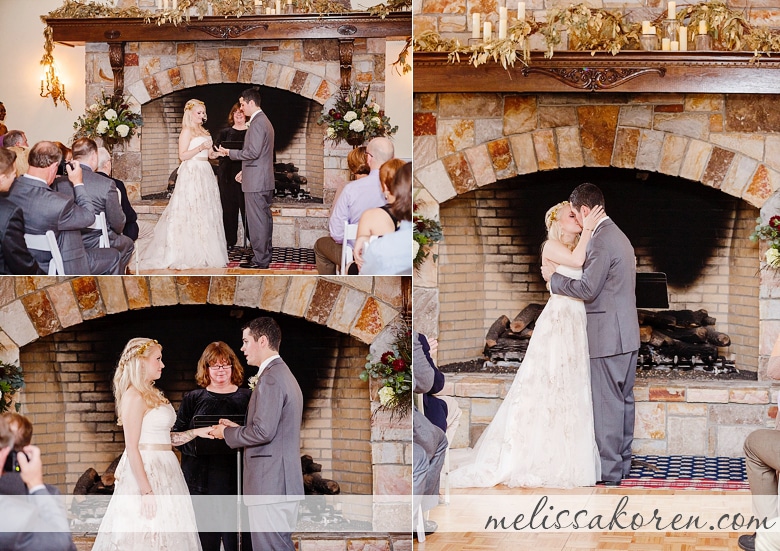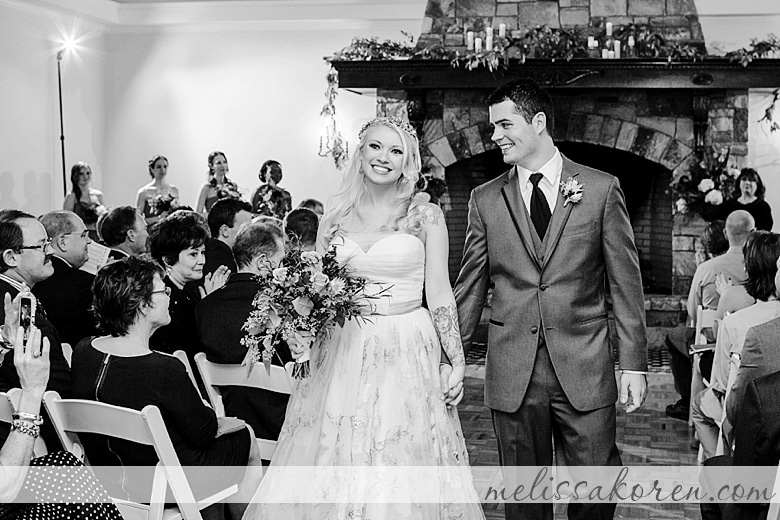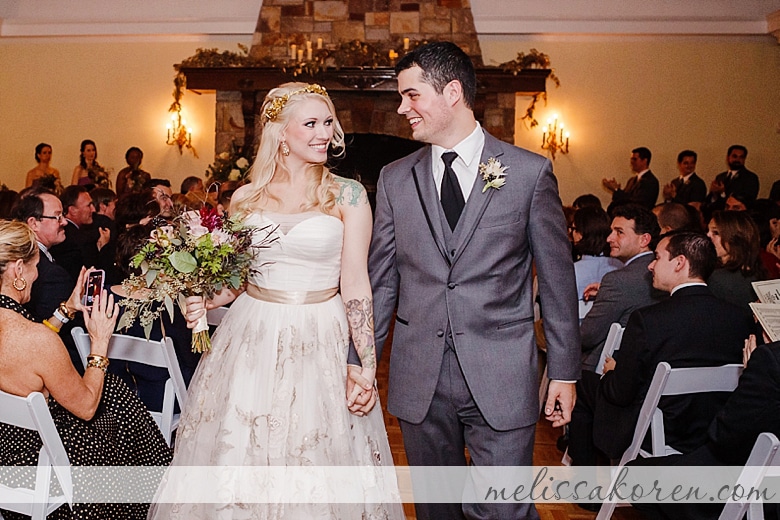 A private kiss post recessional.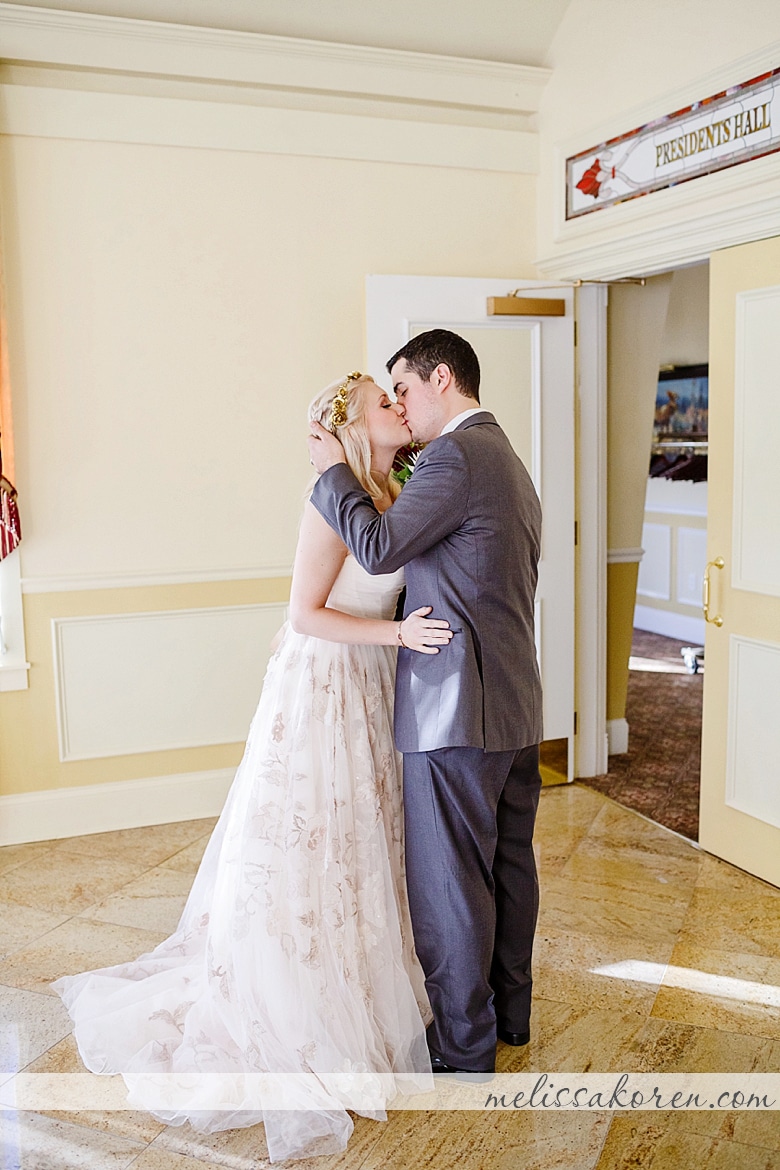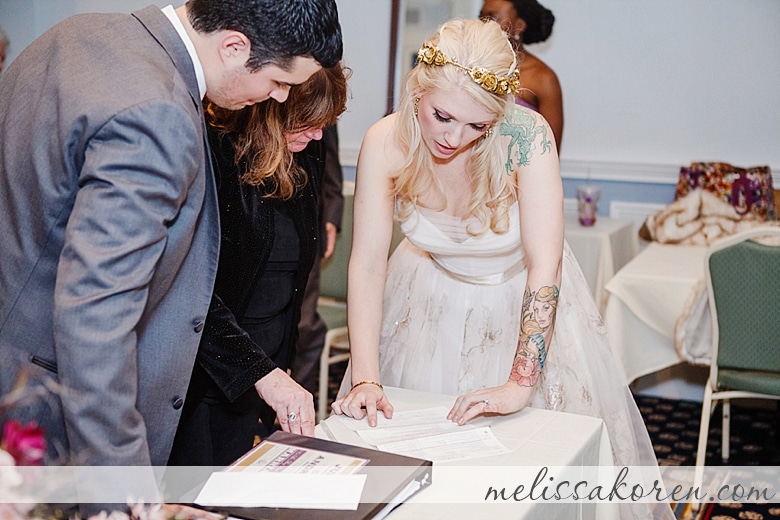 Cheers to a job well done!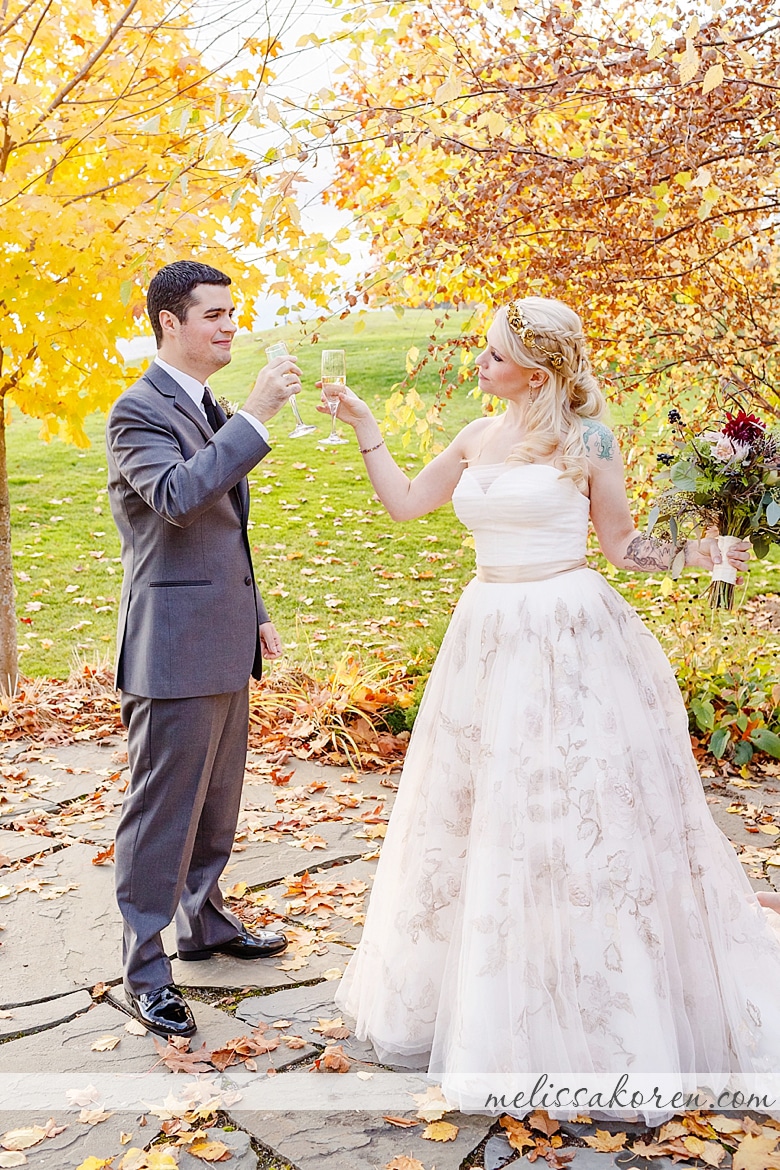 The perfect amount of cloud cover rolled in for the 'formal' part of the picture taking. Not that this crew is much for formalities 😉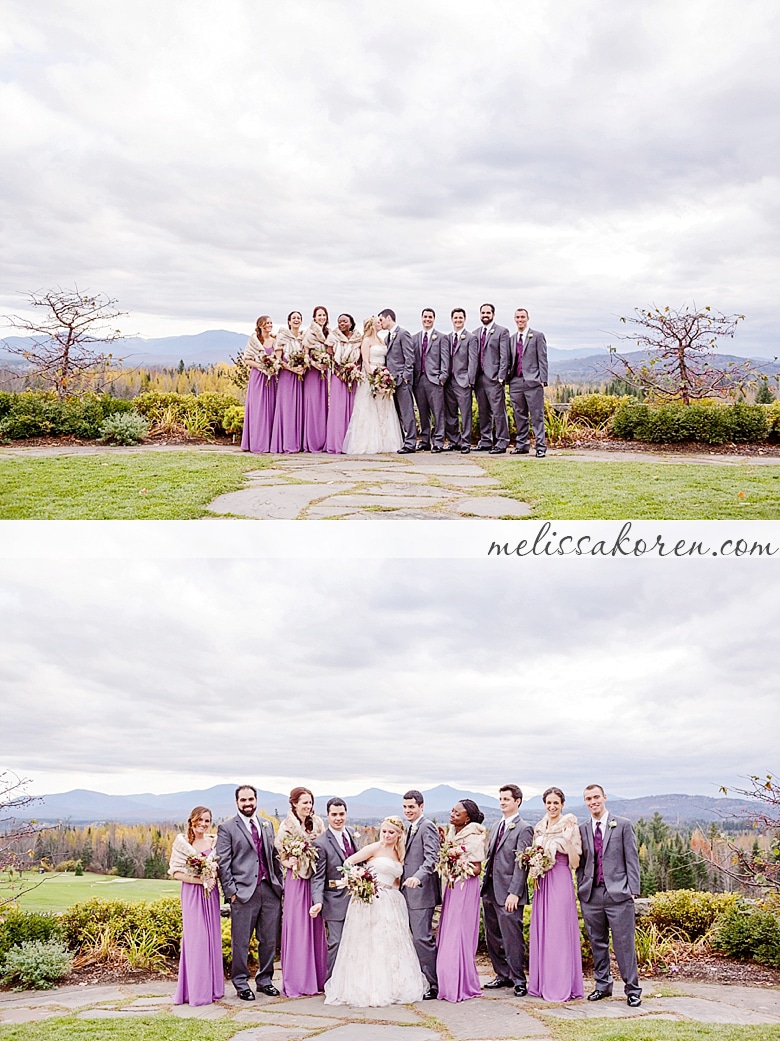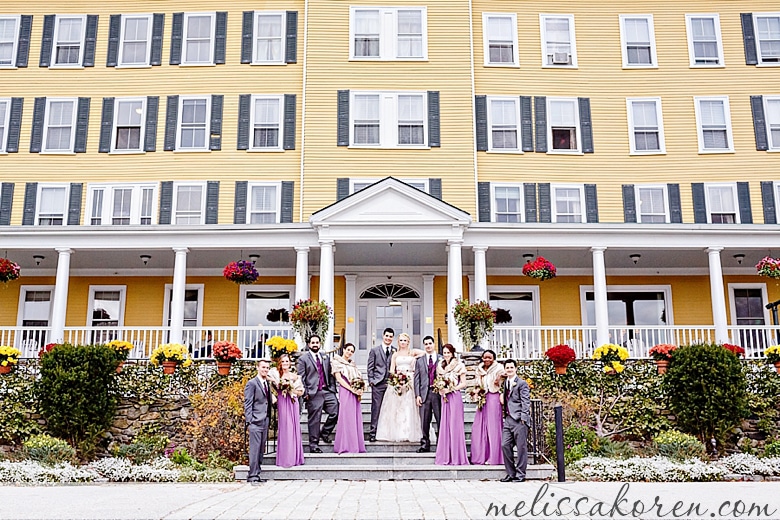 Then we kicked all the riffraff to the curb so we could have some alone time 😉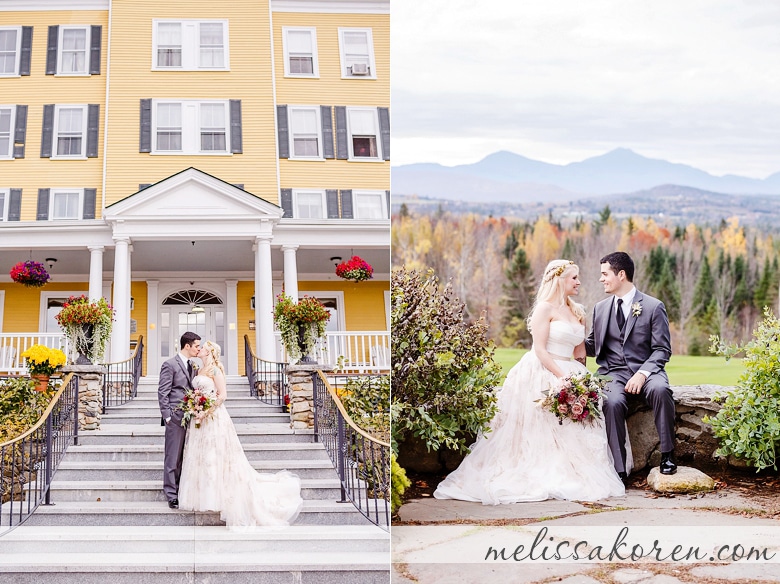 Andrew is so shy. HAHAHAHAHA.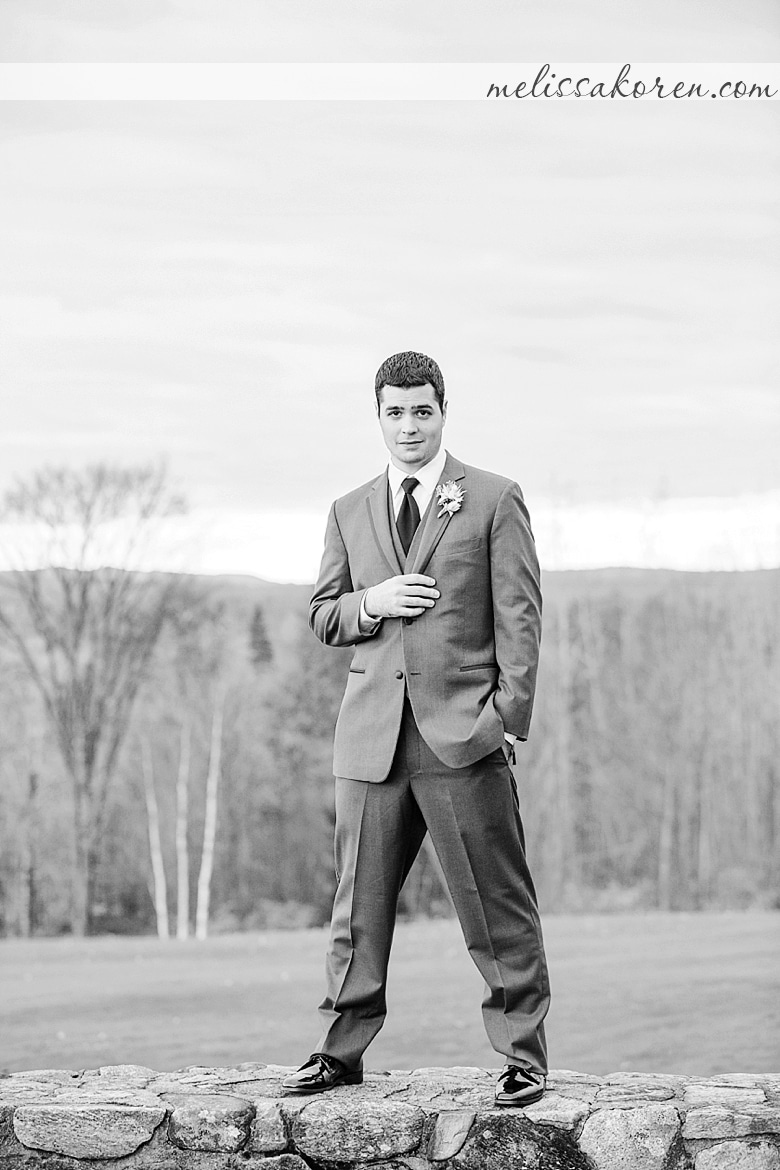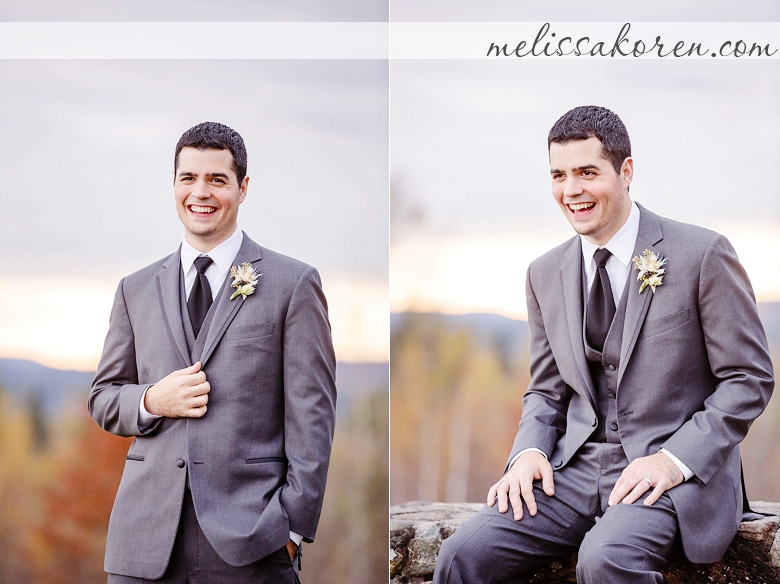 Really, truly, sincerely epic. (Not to be confused with truly, madly, deeply – but that could apply here too)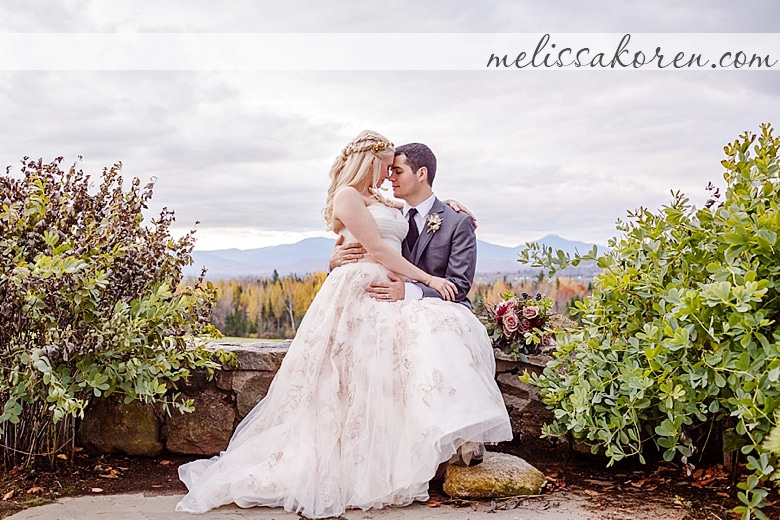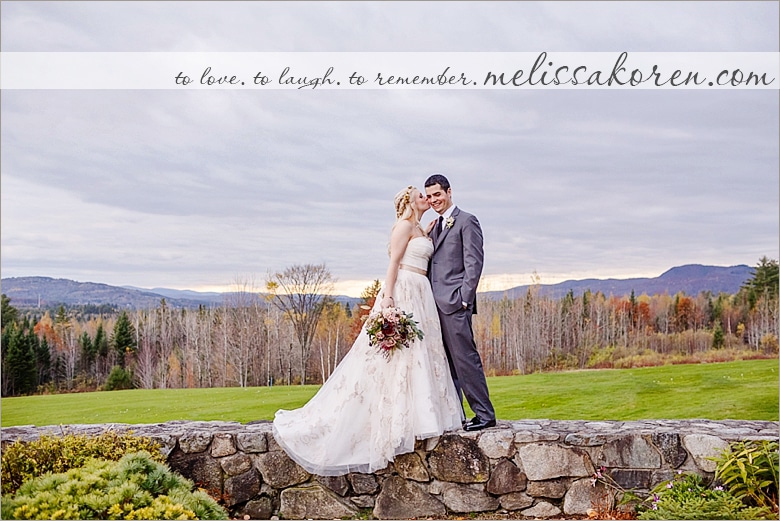 And that cloud cover lifted just enough to give to set the sky on fire, casting a golden gleam on everything.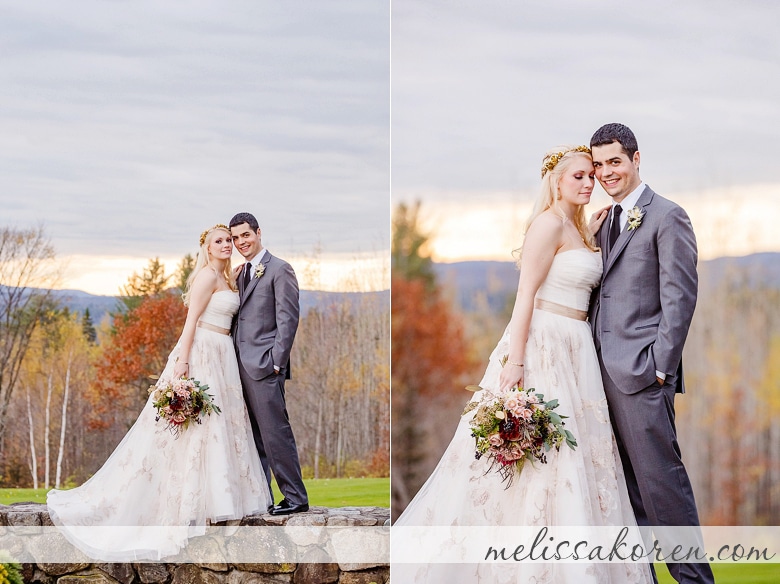 The reception hall was amazing. The arrangements, the golden details, the droves of hand carved & decorated pumpkins!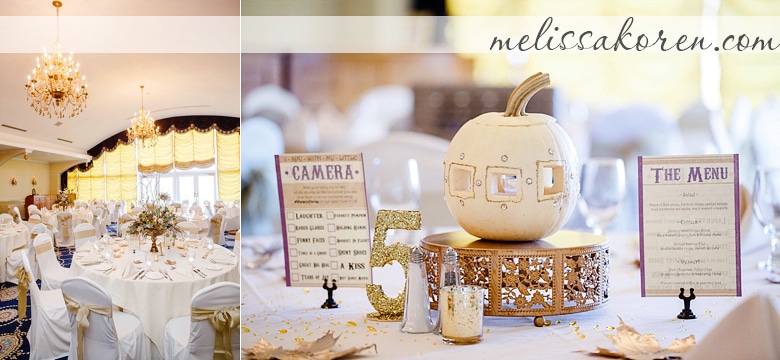 And that cake!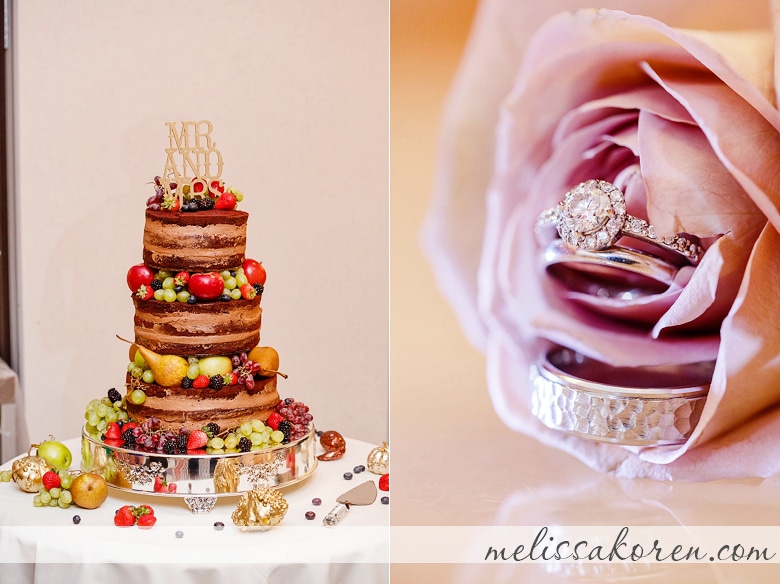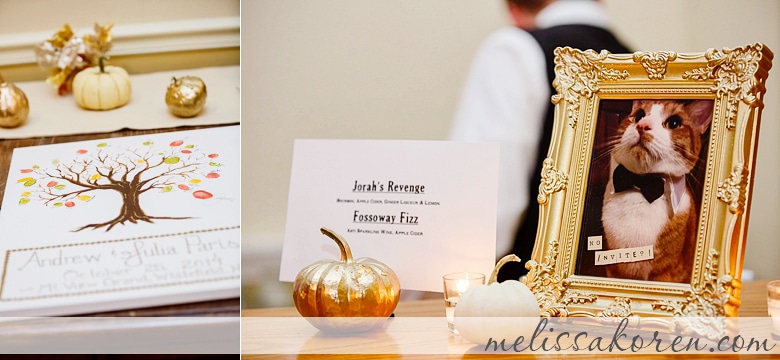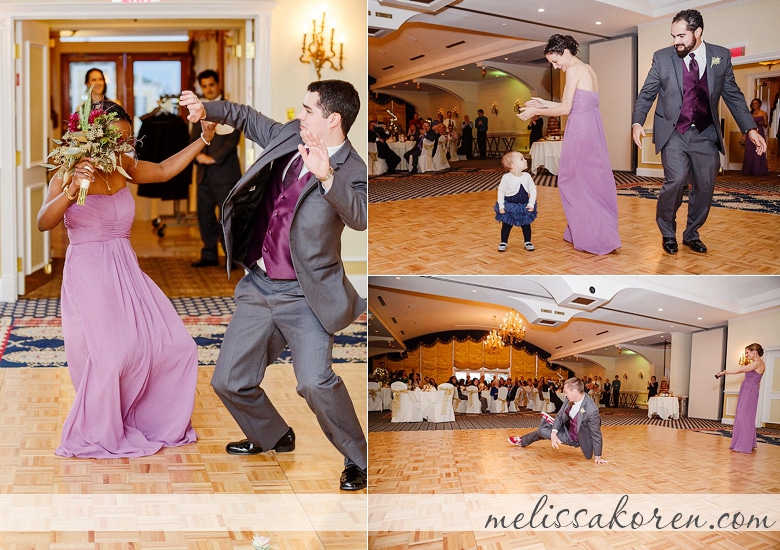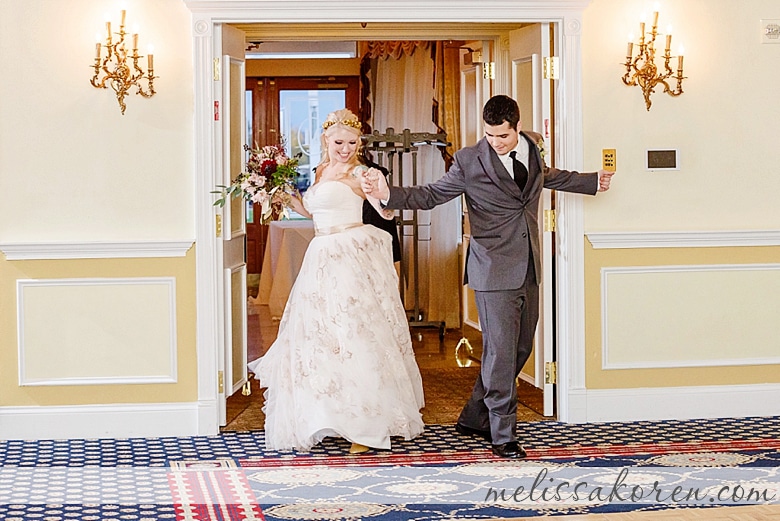 Julia & Andrew are so wonderfully in love and so at ease with each other.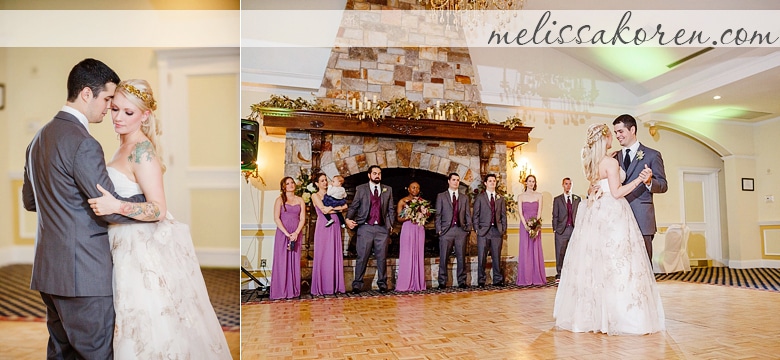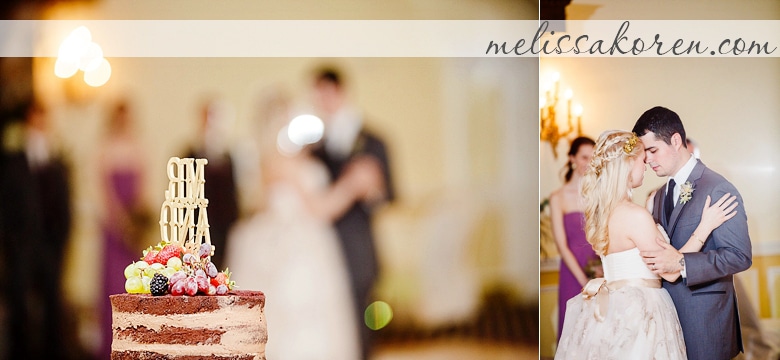 These two were toasted like I've never seen toasting before. The stories their family shared about them and the adoration they have for them individually and as a couple were awesome.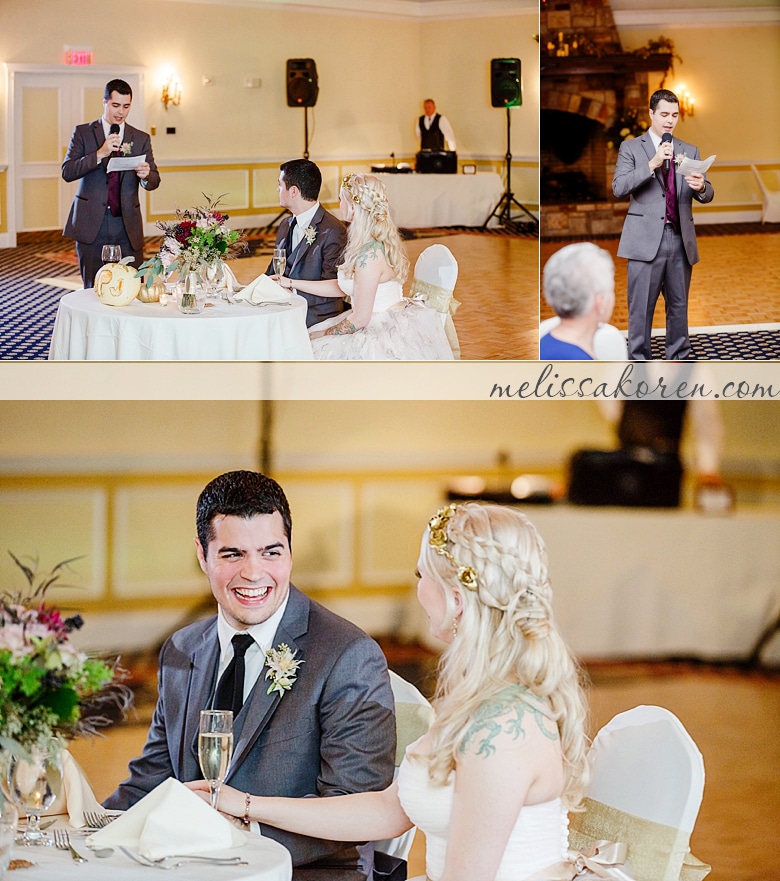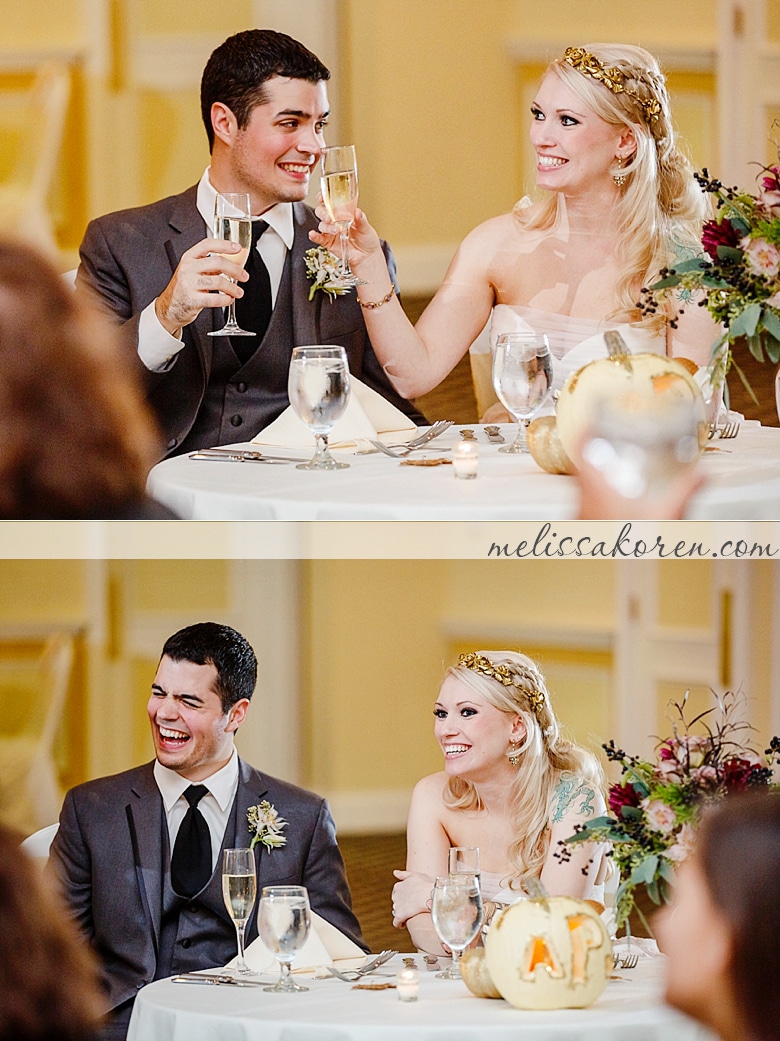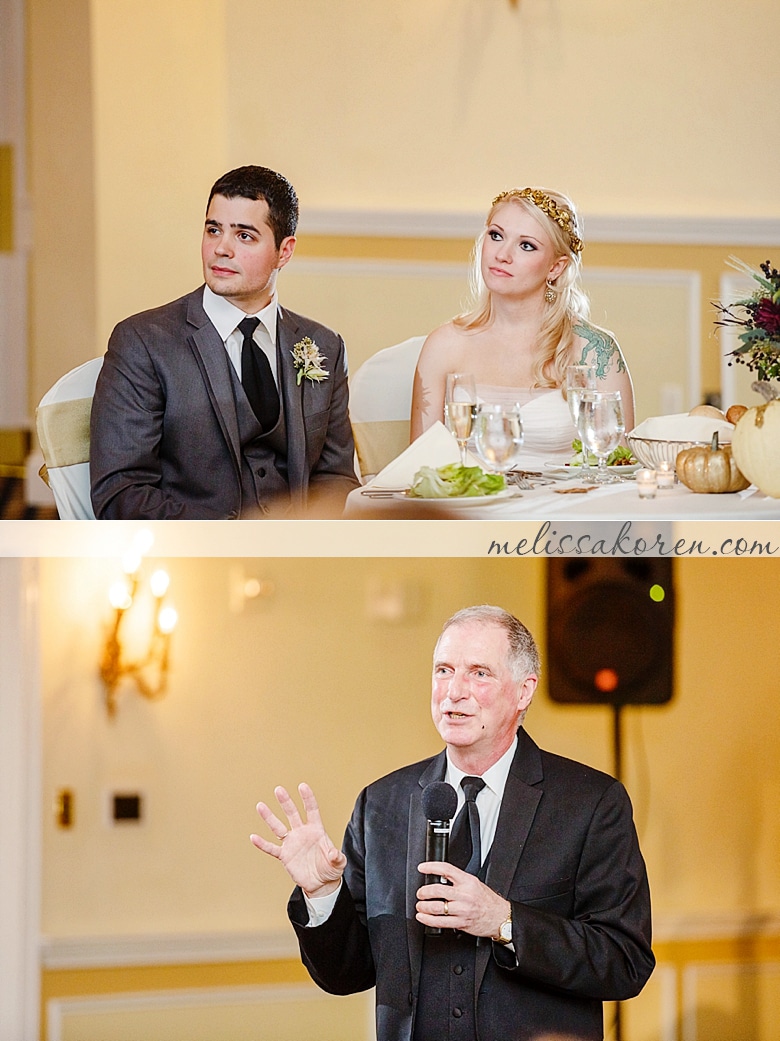 I love the info I learn from the pre-wedding survey – like this little nugget that I was SO excited for "The a cappella performance will be great. Our friend arranged all our favorite show tunes about love or that are significant to us through musical theater and our theater friends will be performing it." And it did not disappoint. (cue the tears)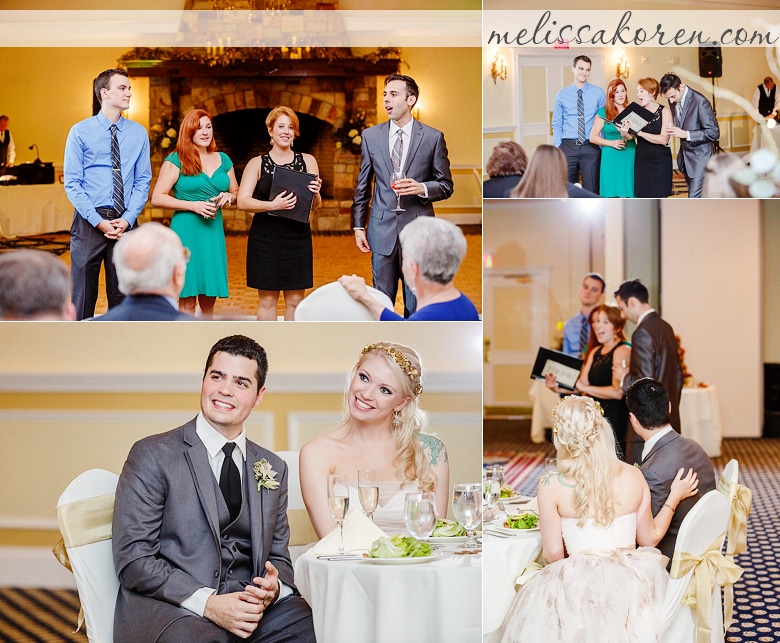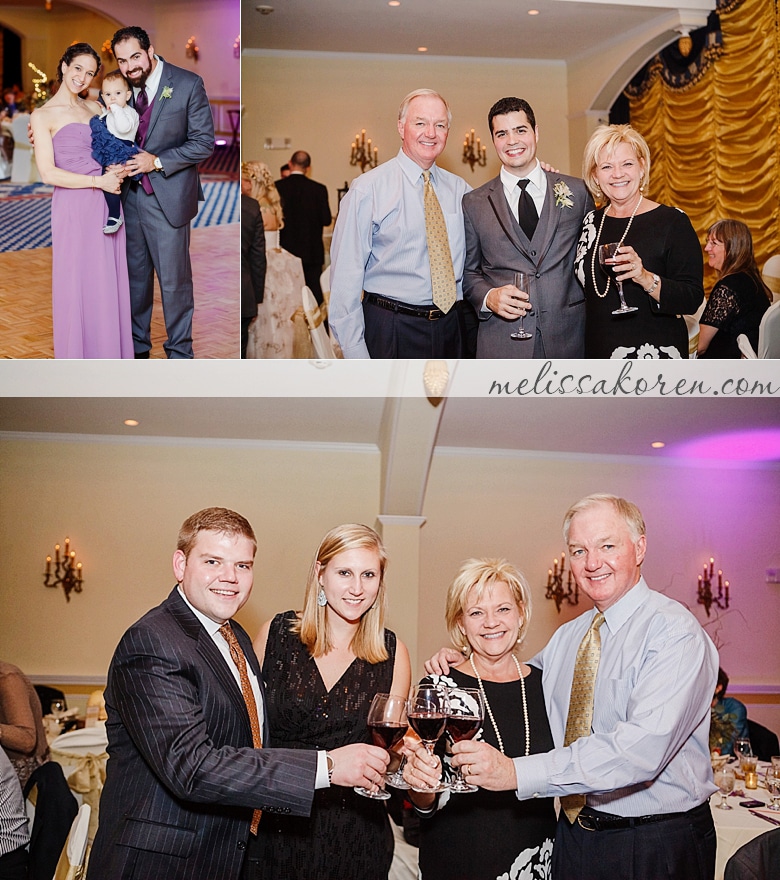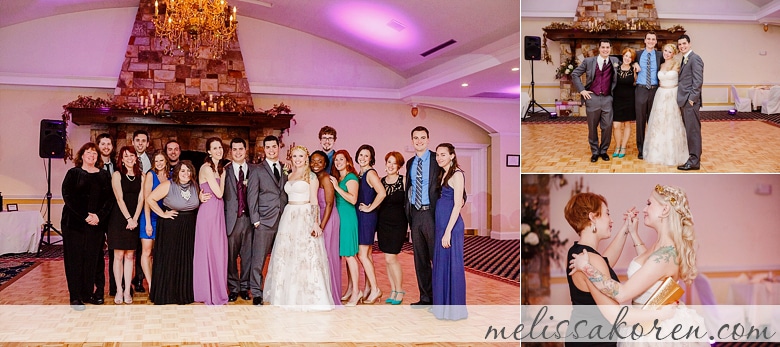 This happened .. I don't know what "this" is, but it happened. 😉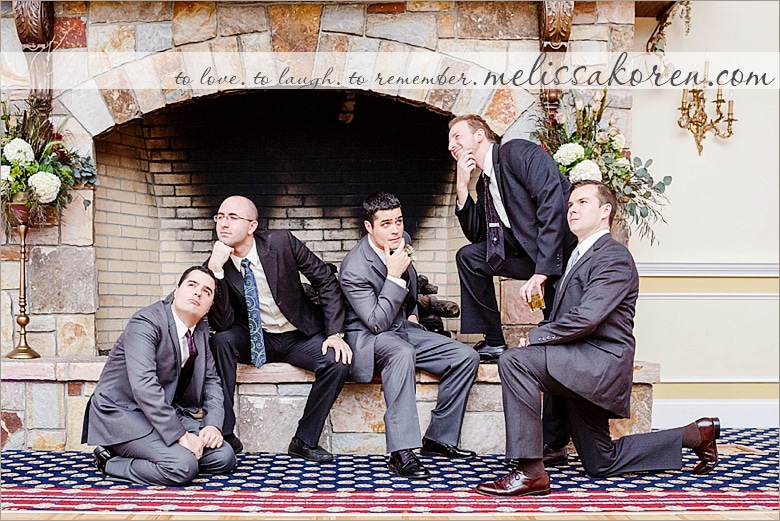 Let them eat cake!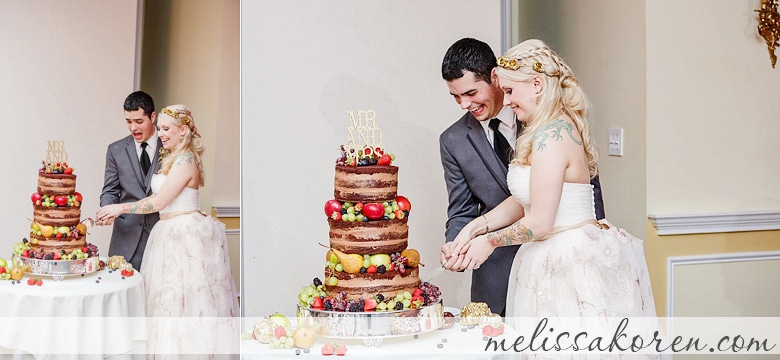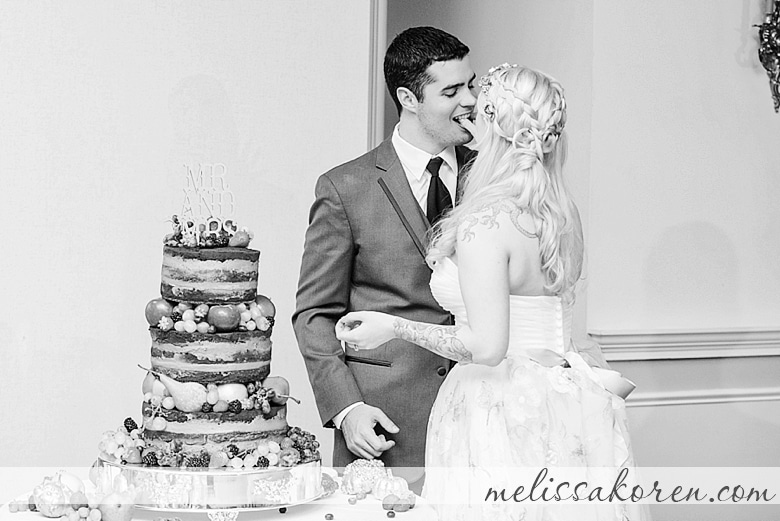 And be loved by family <3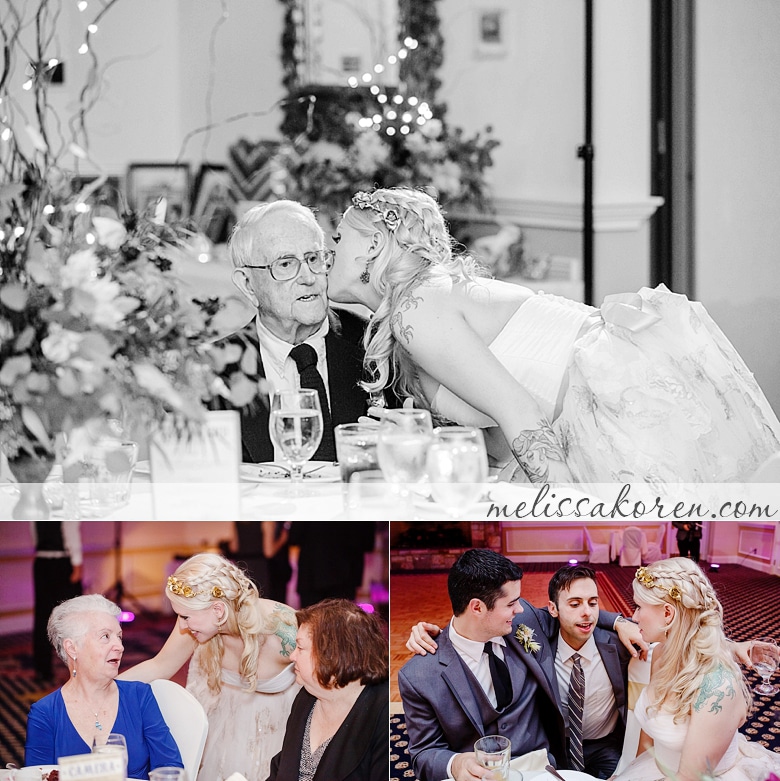 And dance with their parents.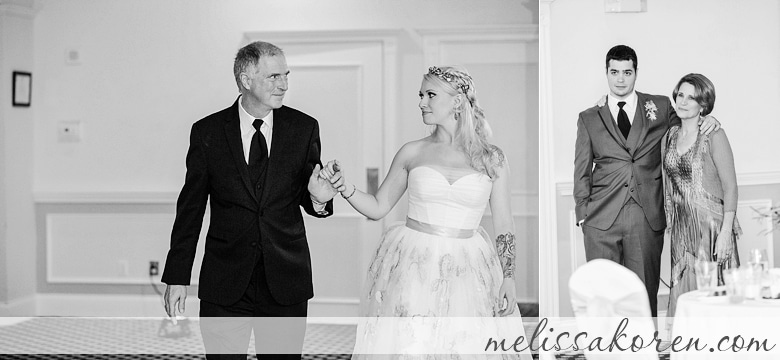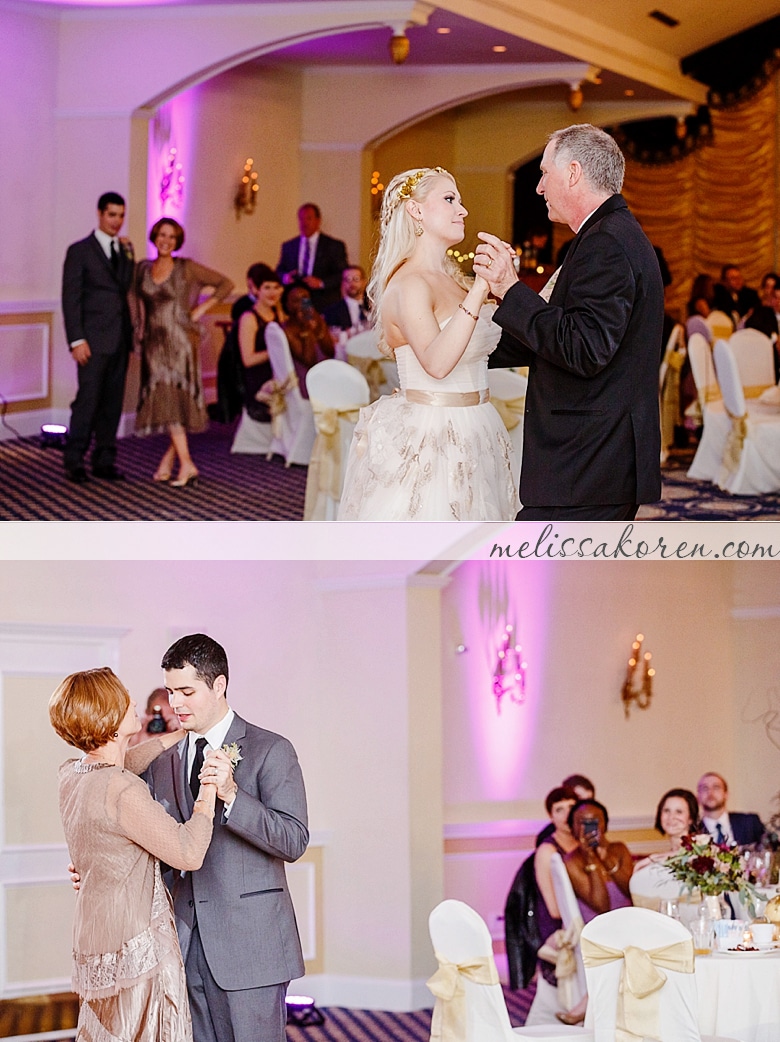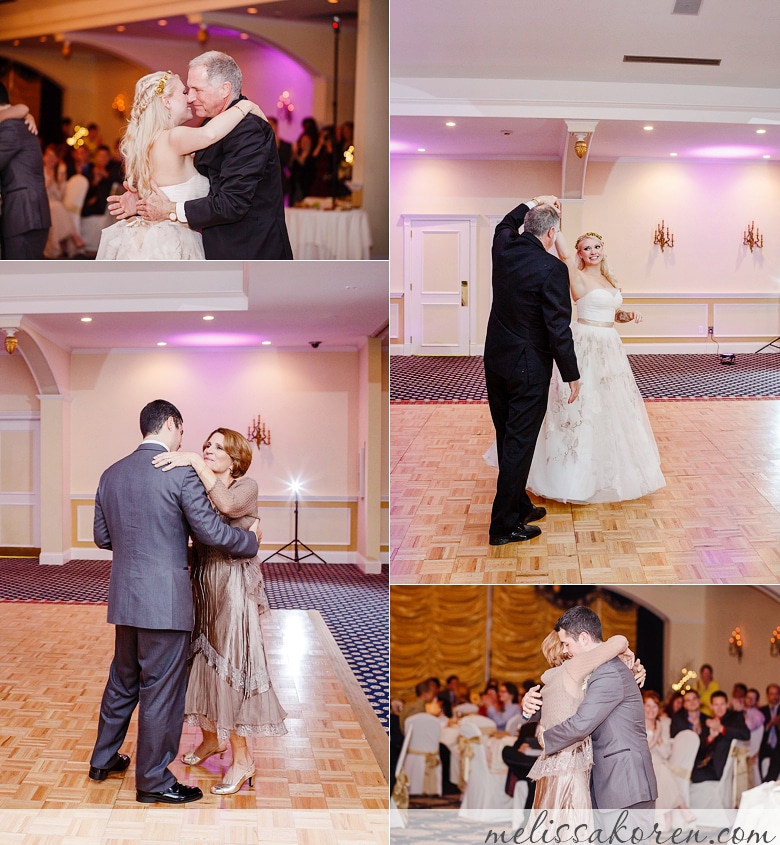 And then, tear up the dance floor like only theater people can.
If you look closely you'll see some of your favorite songs in action!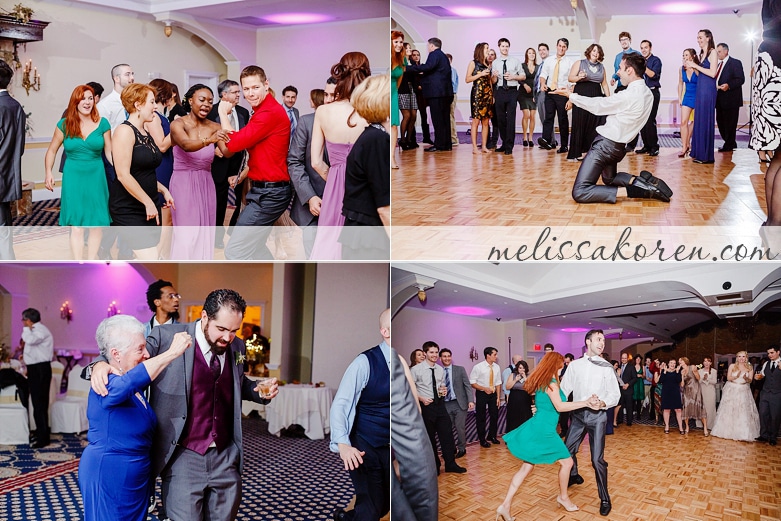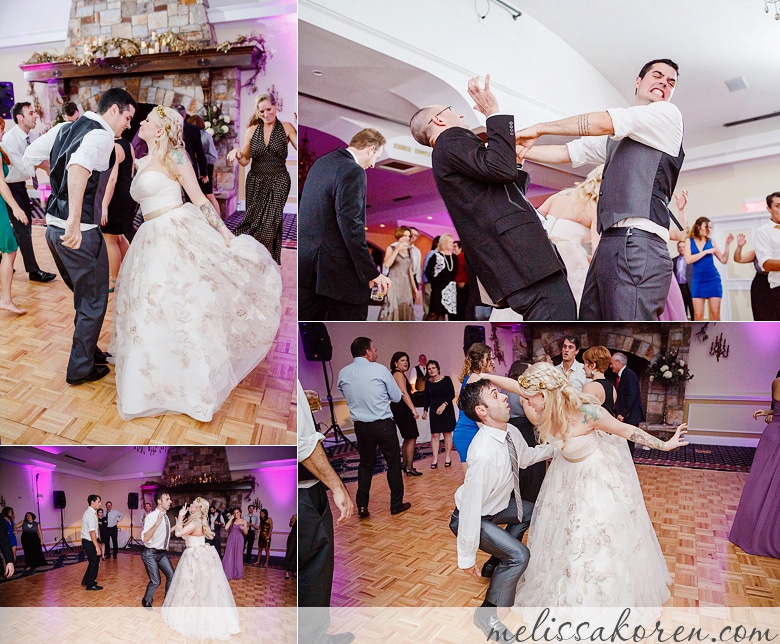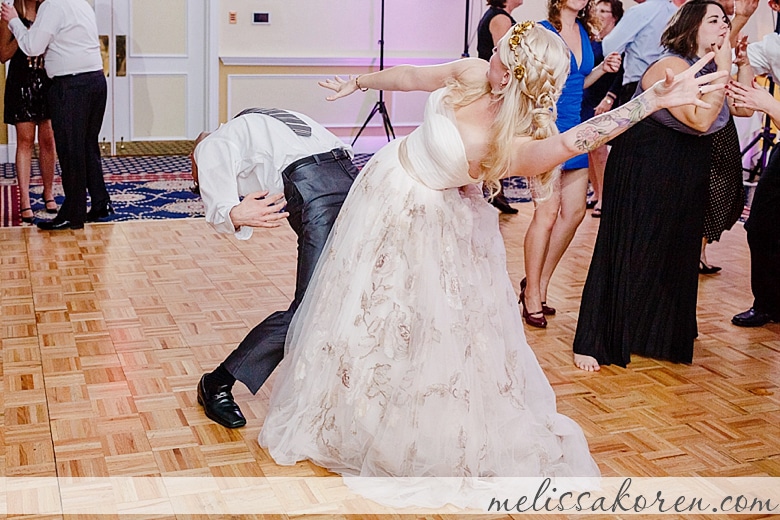 He had his sites set on that bouquet from the get go.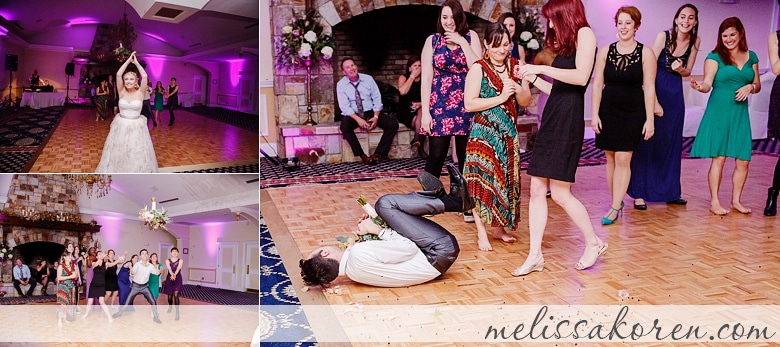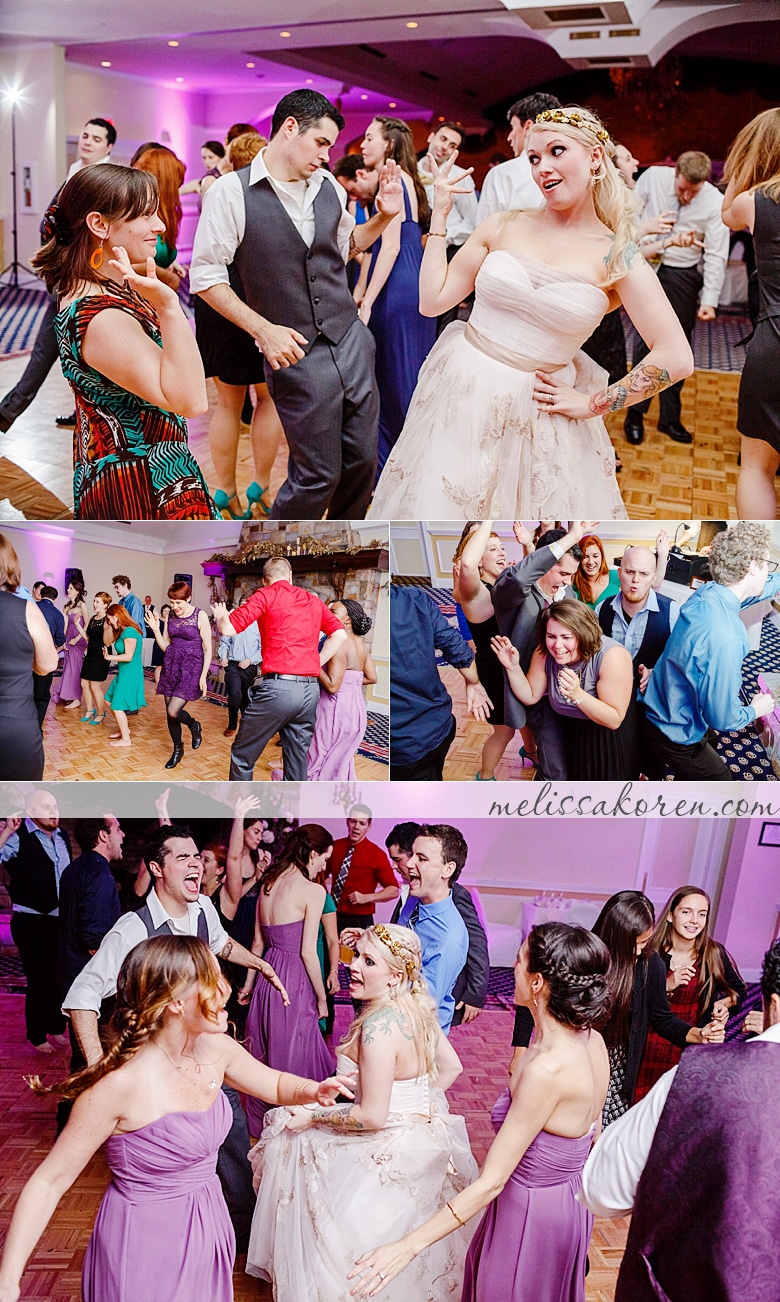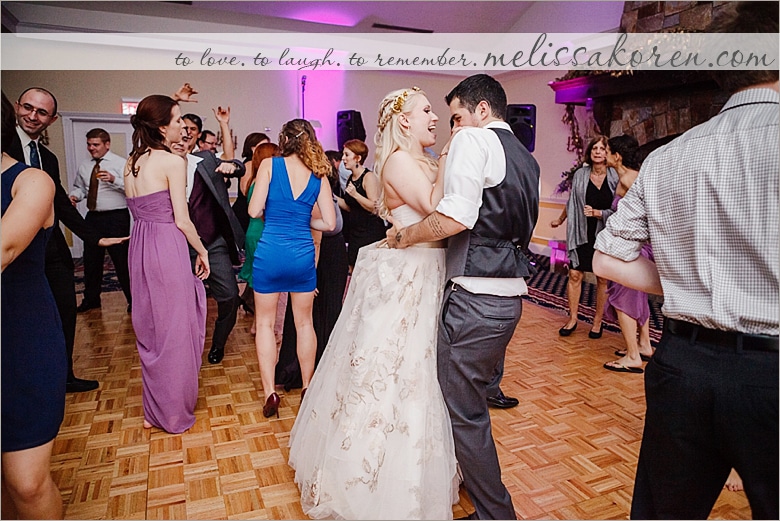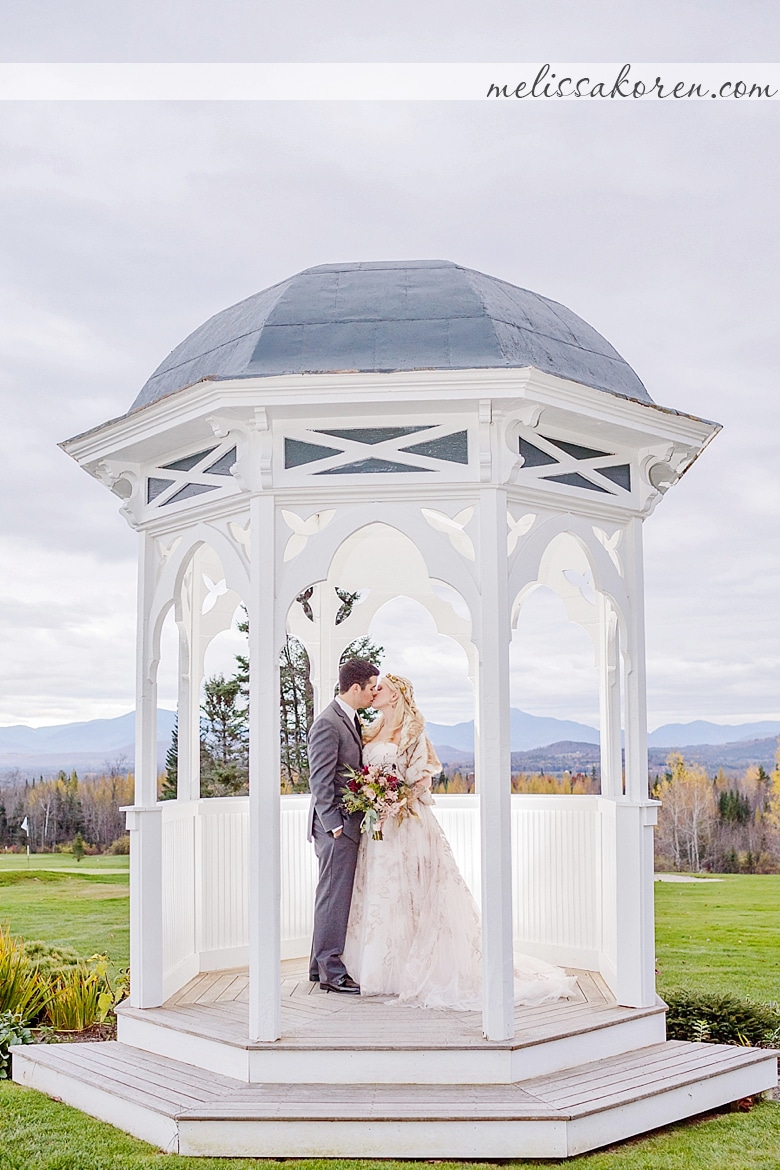 Words can't describe how amazing it was to end my 2014 wedding season with this wedding and this COUPLE. And then she went ahead and left sweet words for me on my Wedding Wire review site too. <3
"Having Melissa and her assistant Nadya take our photos was one of the best decisions we made for our wedding. They were so professional, considerate, fun, and friendly. They thought of everything and even helped with holding my dress, fixing my hair, etc. It was like having more bridesmaids. The pictures came out absolutely stunning, and I love the shots she created. She really captured the feeling of the day and I can't thank her enough."
Photographer
Thank you both, from the bottom of my heart.