Absolutely Giddy.
That's what comes to mind when I think of Julia & Steve on their wedding day.
On a beautiful Saturday, smack dab in the middle of the dog days of summer, these two tied the knot.  After 20 + years of sharing their lives, it was time to 'make it official'.
 Steve was a nervous wreck when I got to the church, but the second he saw Julia walking down the aisle, he became entranced and you could tell that at that moment, nothing else mattered.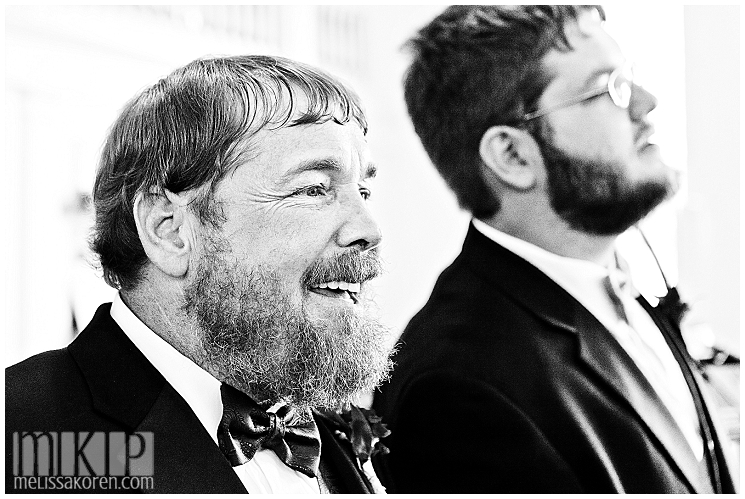 And Julia, looking BEAUTIFUL, met his gaze with a lifetime full of knowing and loving, and her own dose of nervousness.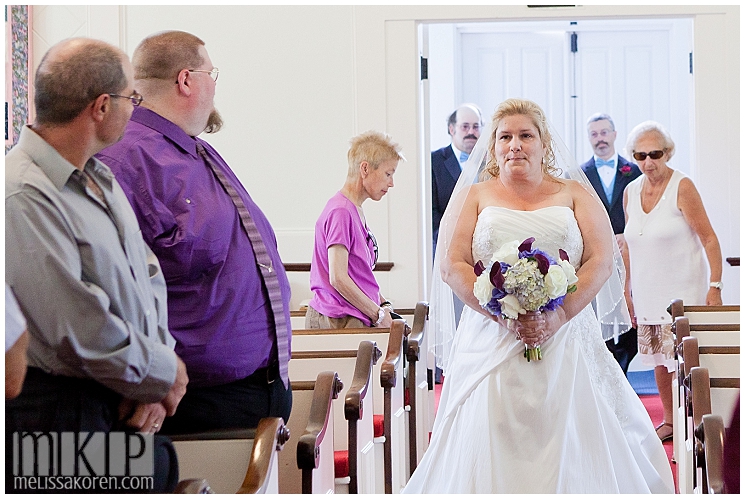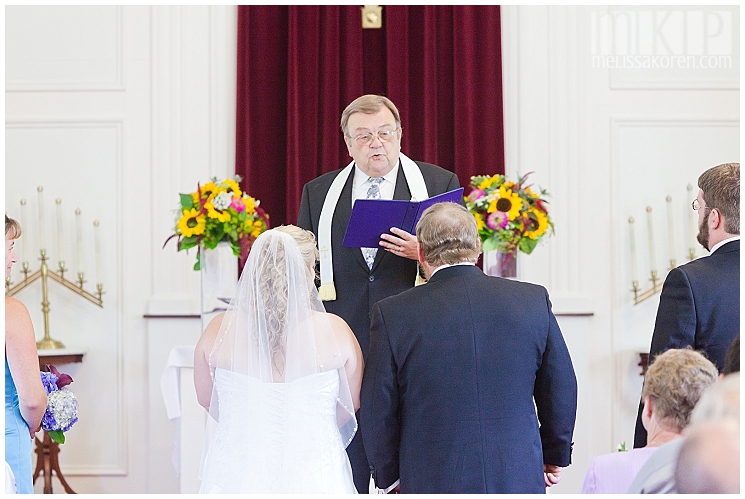 He put a ring on it!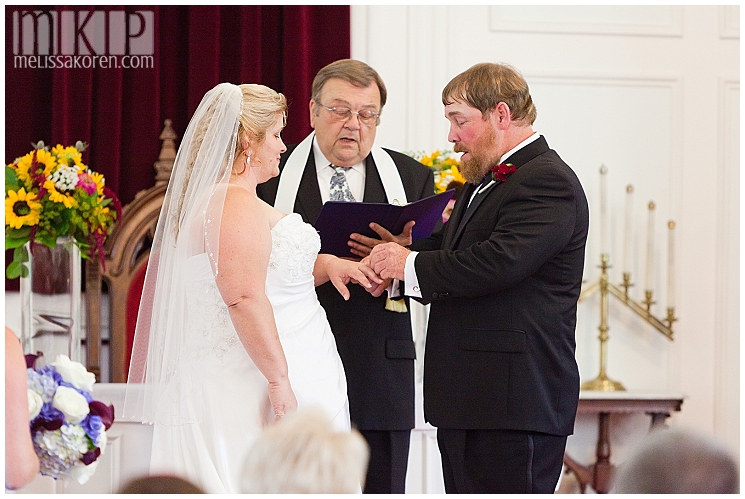 And then – it was time to kiss his BRIDE.  Talk about a build up of anticipation!  Sometimes the moments surrounding the kiss tell the greater story than the kiss every could.
Married at last!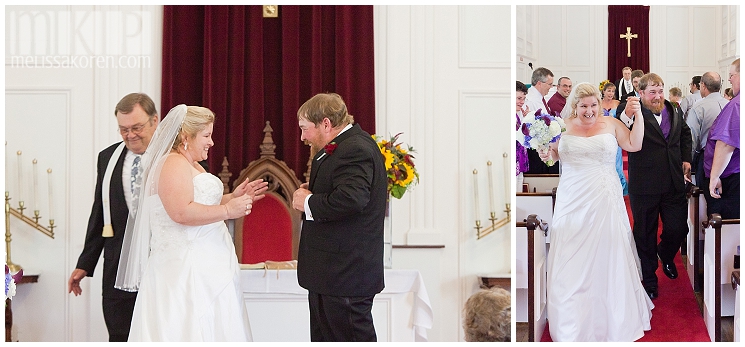 Then it was on to the party!  When I arrived at the Ramsdell-Rogers Function Facility in York, ME I was greeted with this fantastic cake.  On a stand that Steve made himself.  It was such a perfect addition to their celebration.  And the cake topper…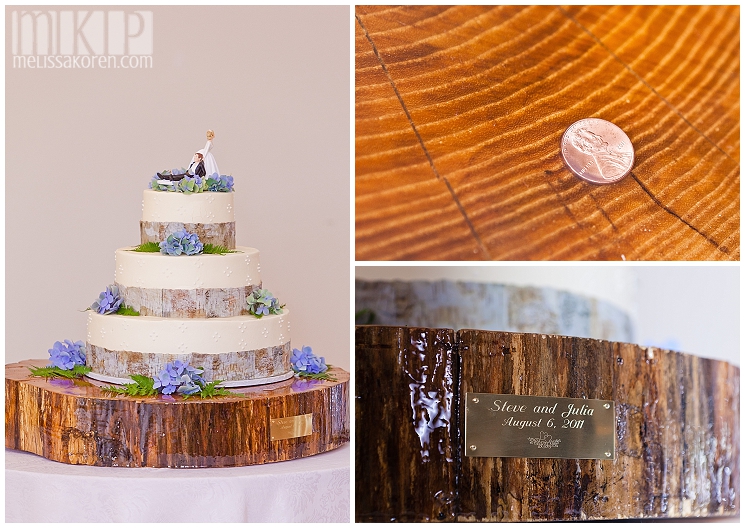 HA!  That about sums it up I think! 😉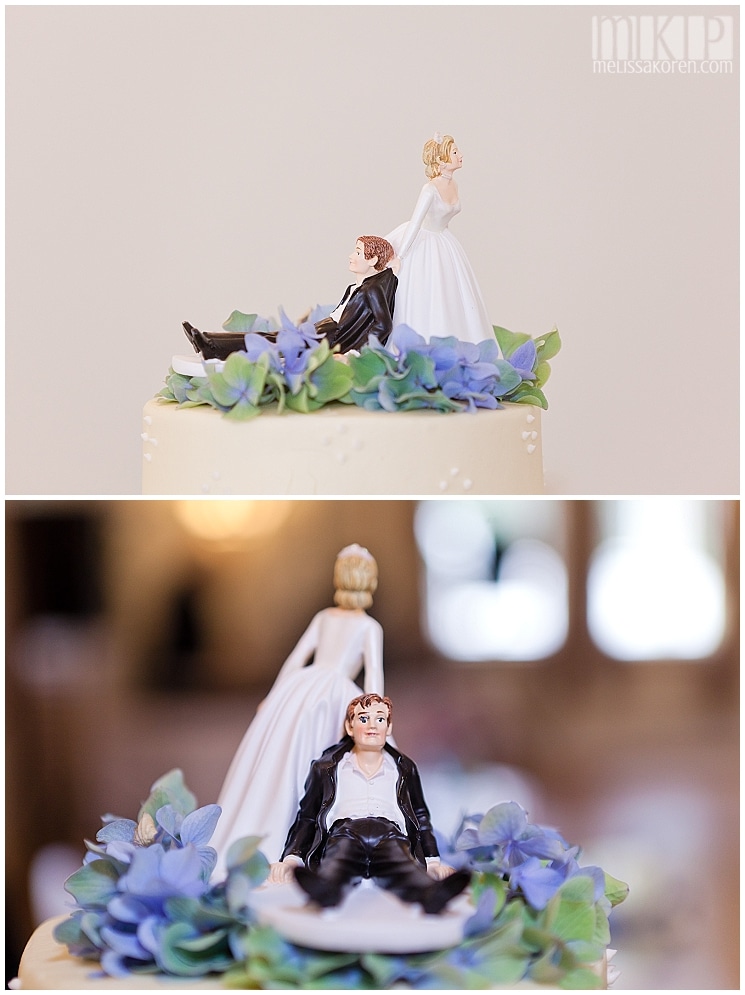 I love the use of the hydrangeas in the cake and in the bouquet. And the little details of the locket and handkerchief.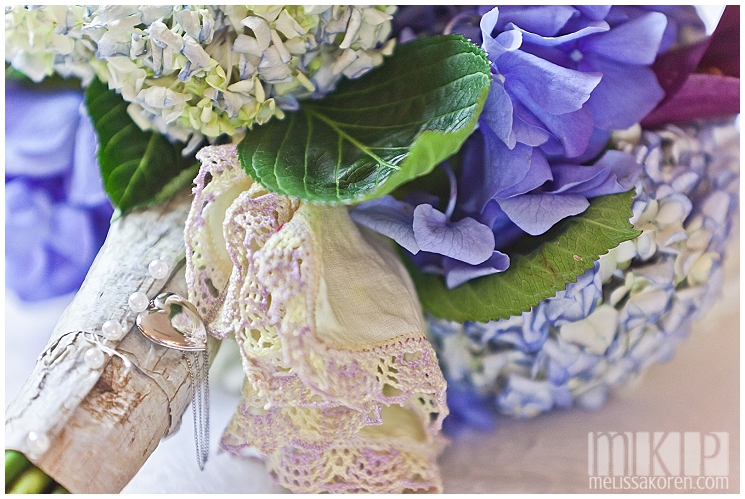 These two are so in love.  While giddy and jovial and lighthearted, there were some moments of truly overwhelming emotion that left us all a little choked up.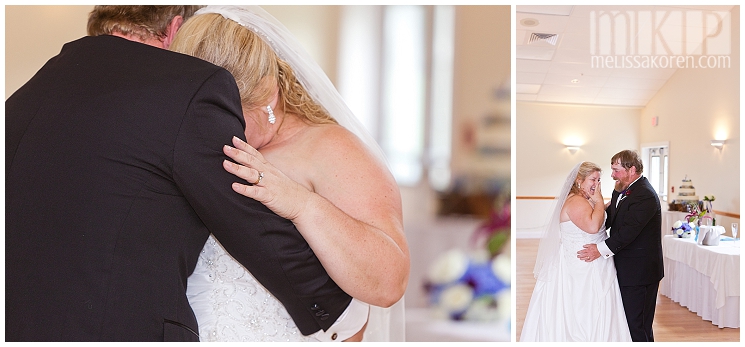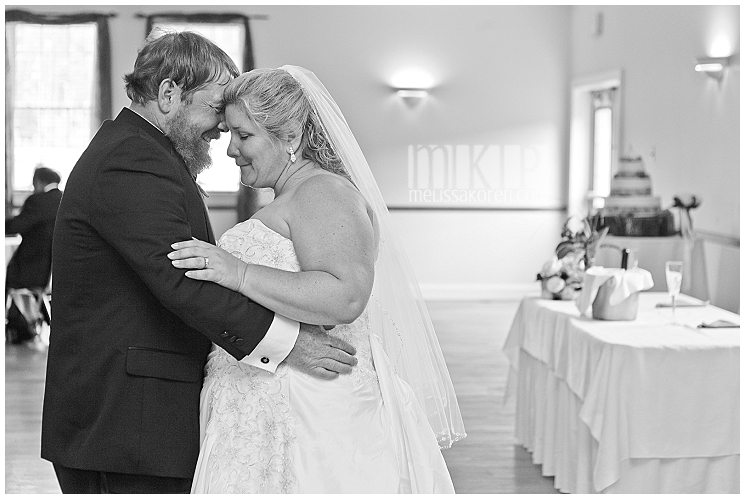 Who better to toast you than your own son, who has of course, known you his whole life!  Not to be outdone Julia's best friend Sue showered the newlyweds with kind words and affection.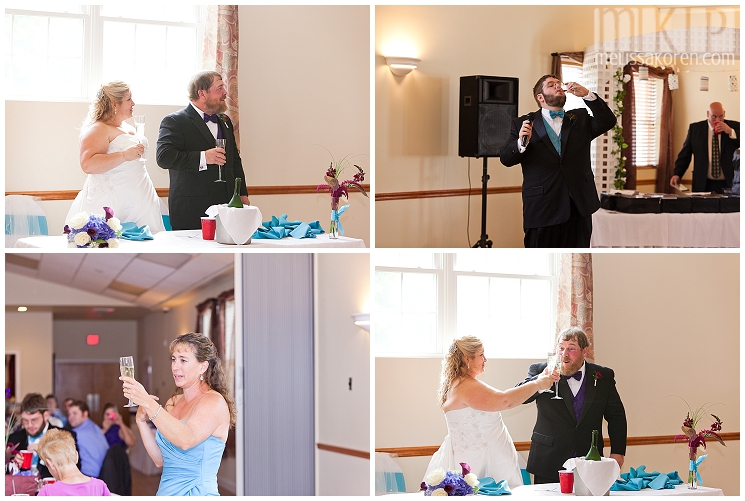 Probably my favorite shot of the day.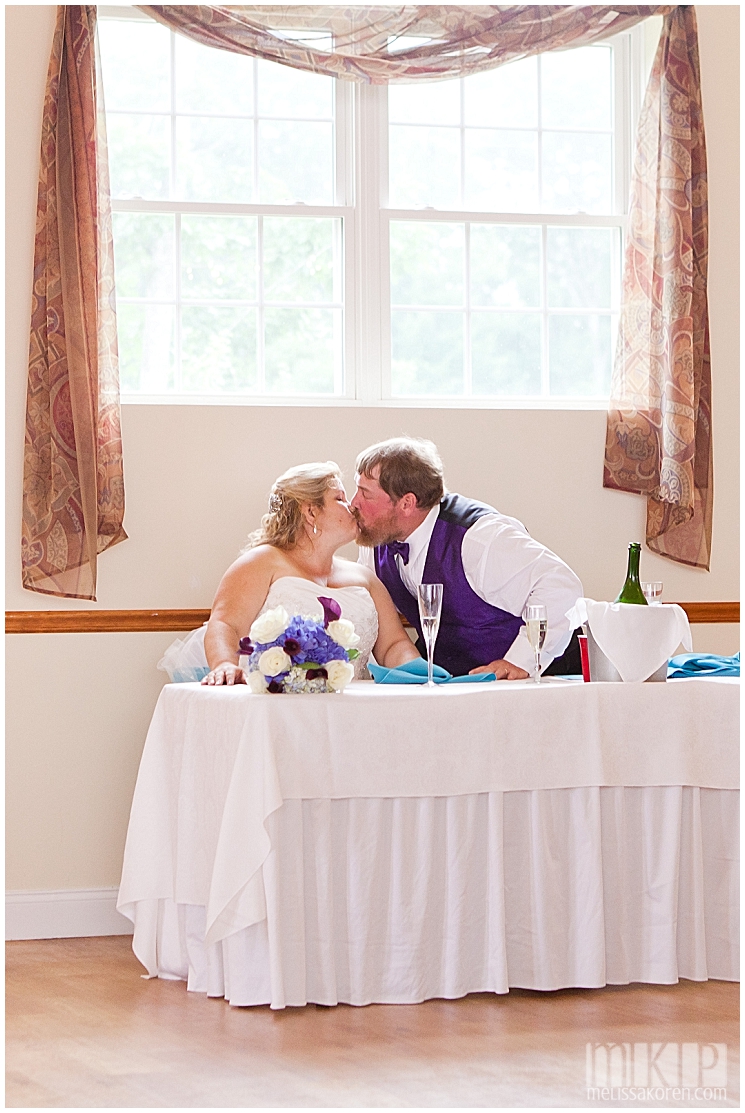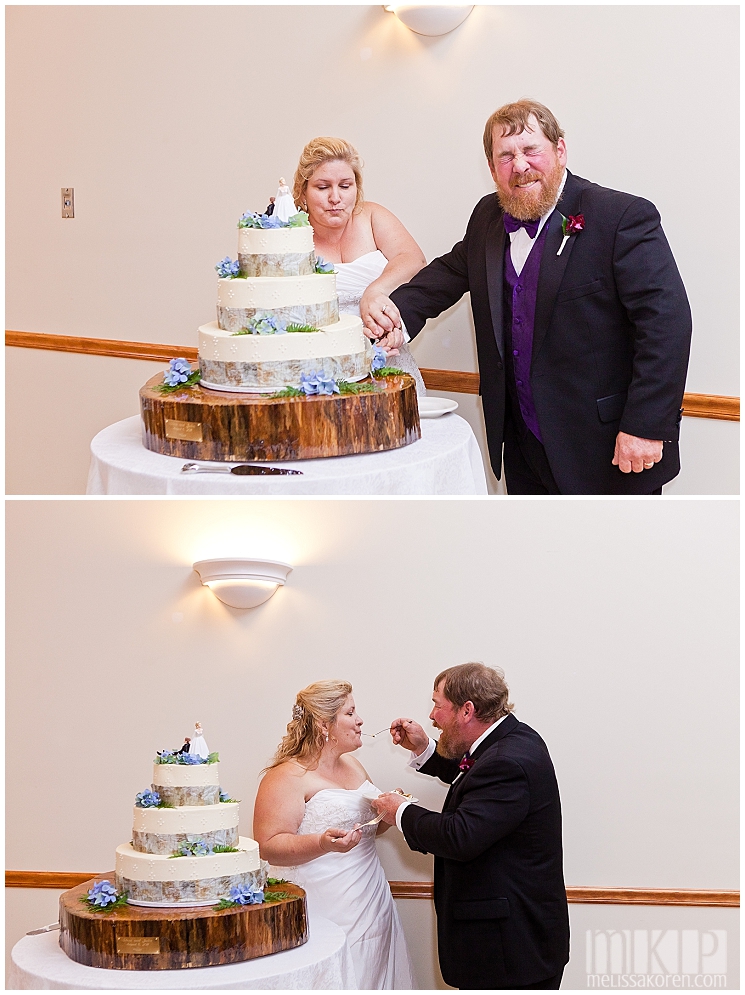 the frosted kiss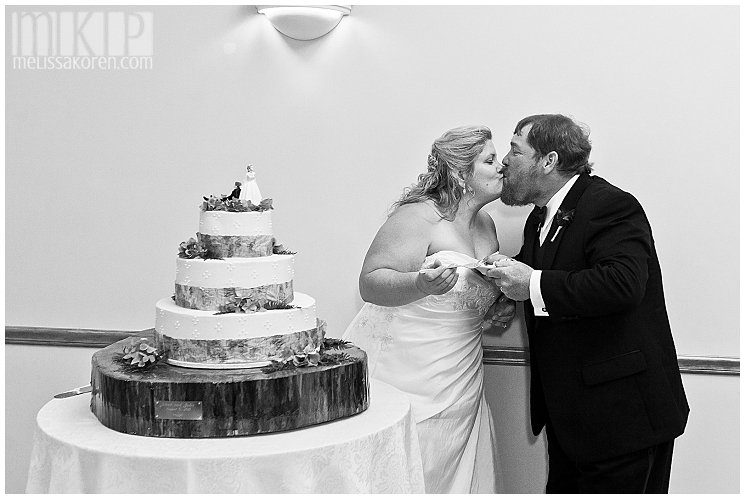 Still Crazy, After all these years <3