Kacy & David got married!  Which is the general course of things after you have engagement pictures taken 😉
I arrived, at what felt like, really really early to Kacy's hotel room where she & the girls were getting finishing touches on hair & makeup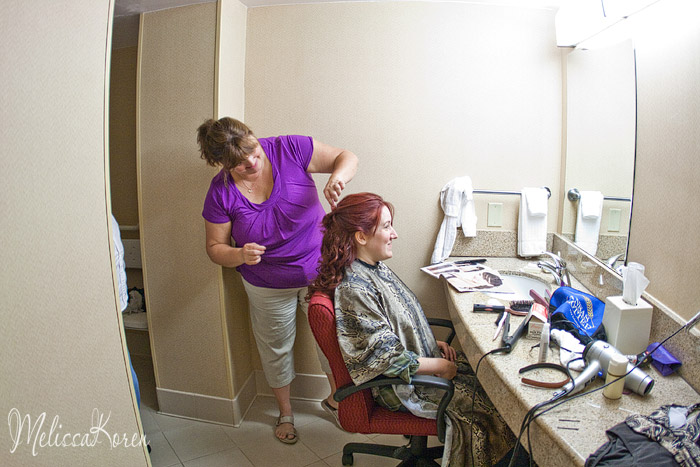 Another friend from High School – Elissa – was Kacy's make-up artist.  In the below right picture I, per usual, was oblivious to some cultural reference from the 90's and it caused much laughter among the masses when I cluelessly asked if it meant something completely different.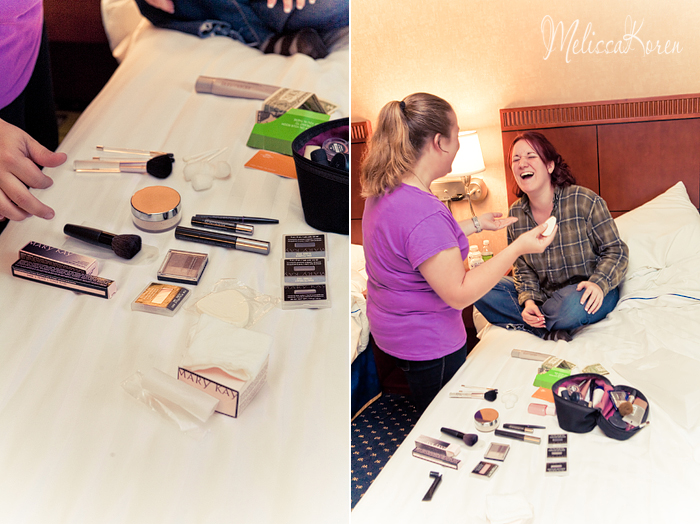 Here Elissa is demonstrating how to apply the blush to the proper parts of the face… until Kacy laughed too hard at being a blowfish.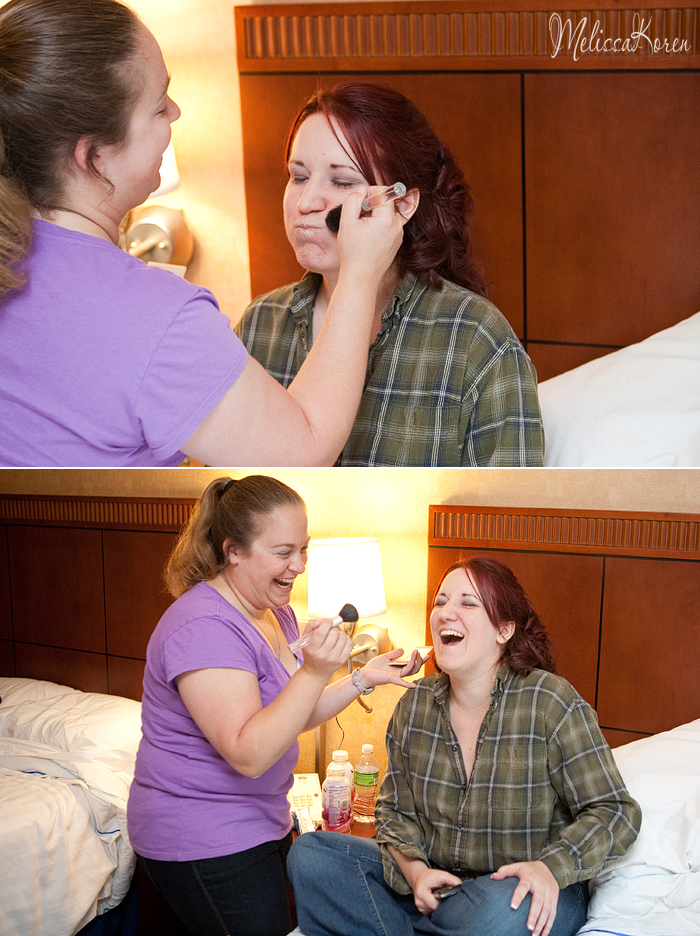 All the girls had these ADORABLE shoes that also did a nice job of posing with the rings for me.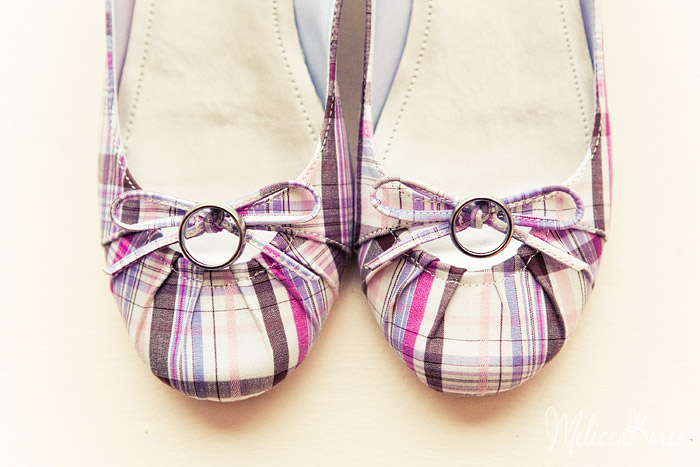 We headed to Alpine Grove to do the getting ready.  The weather gods were not smiling on us ….again… but jelly beans make everything better!  Their tables were all a different flavor of Jelly Belly and their favors were a mixed bag of all the flavors.  It was really cute!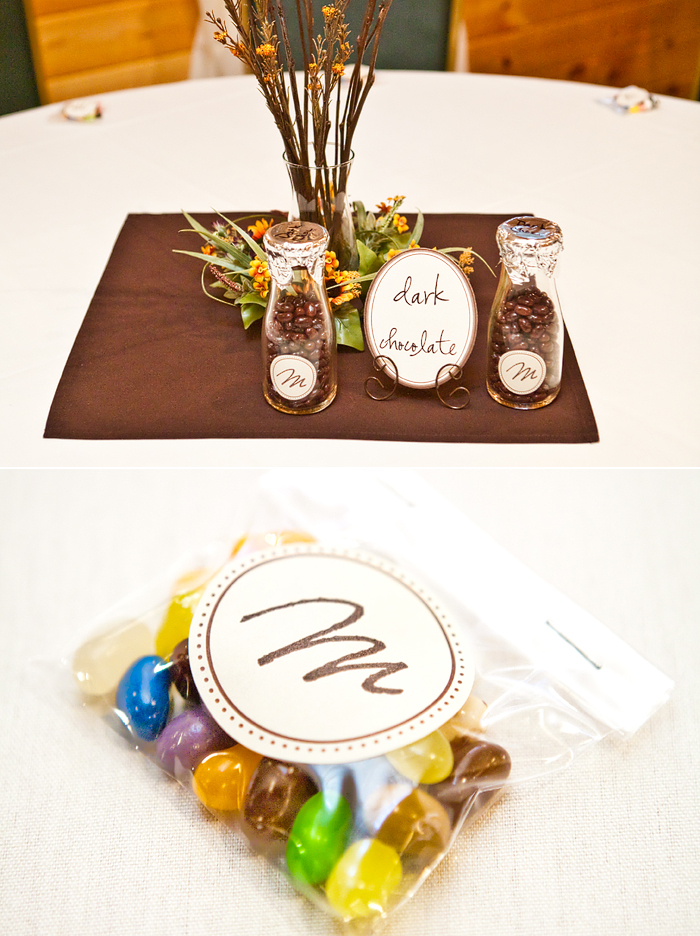 The waiting for and the getting ready.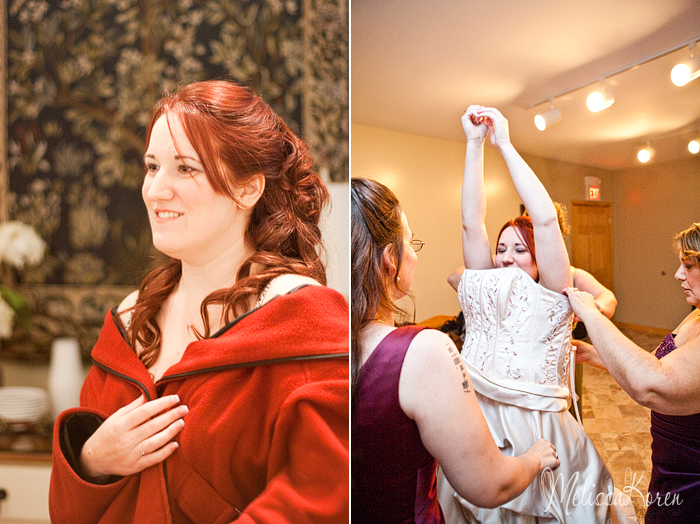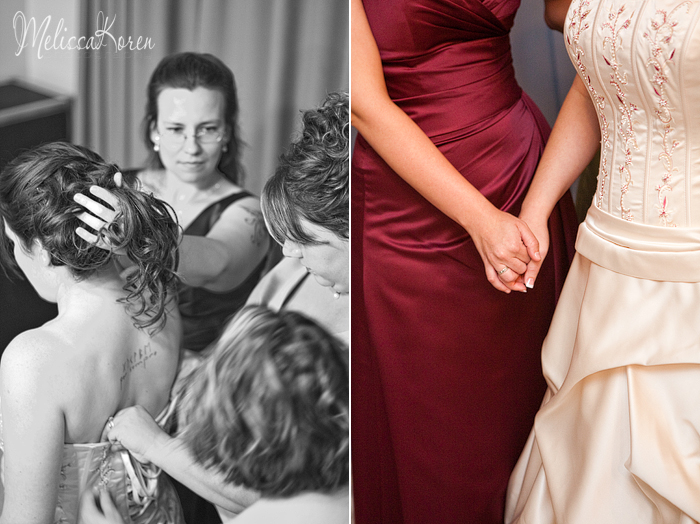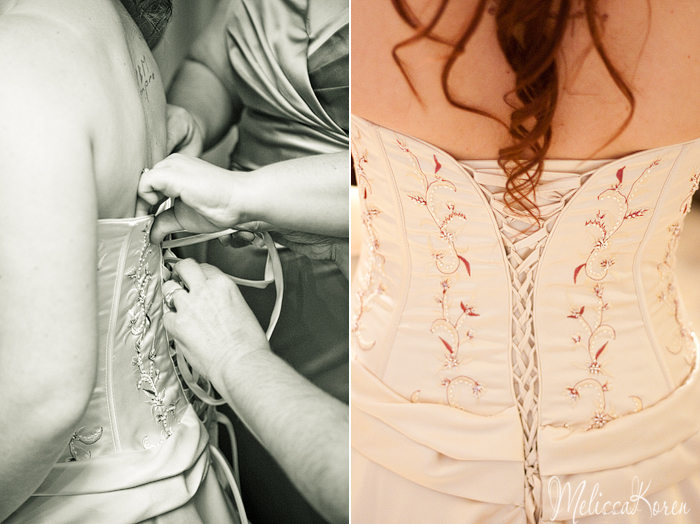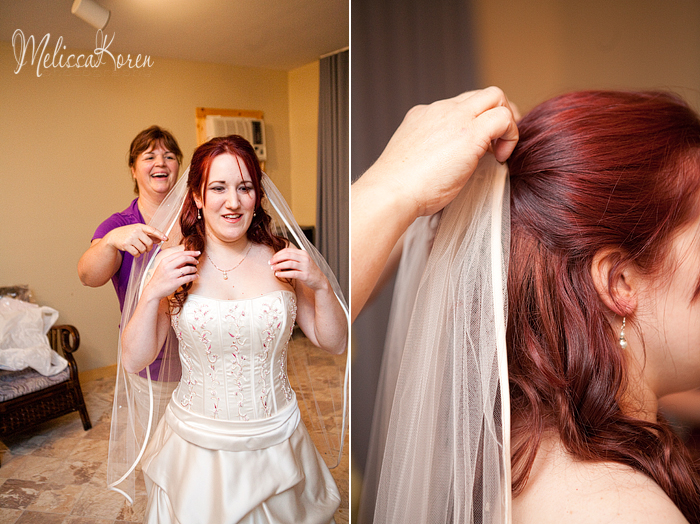 The best man keeping the rings close.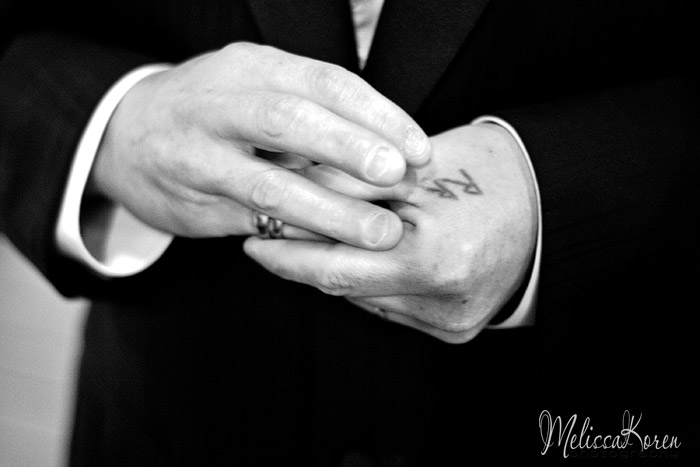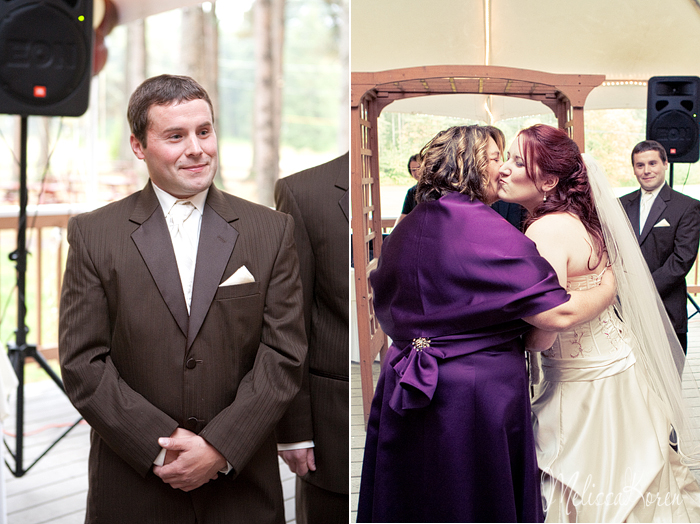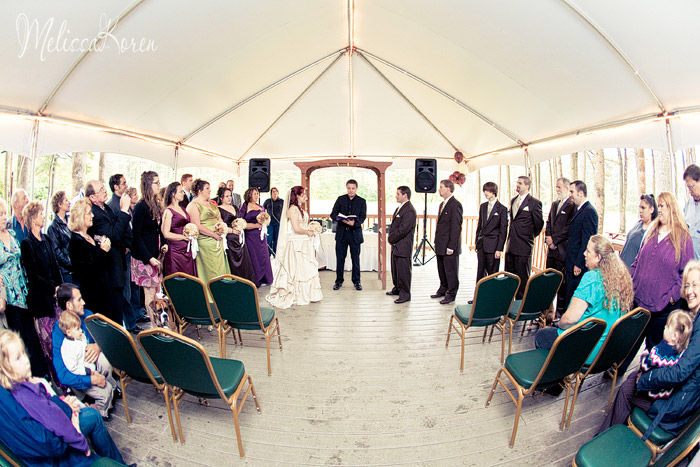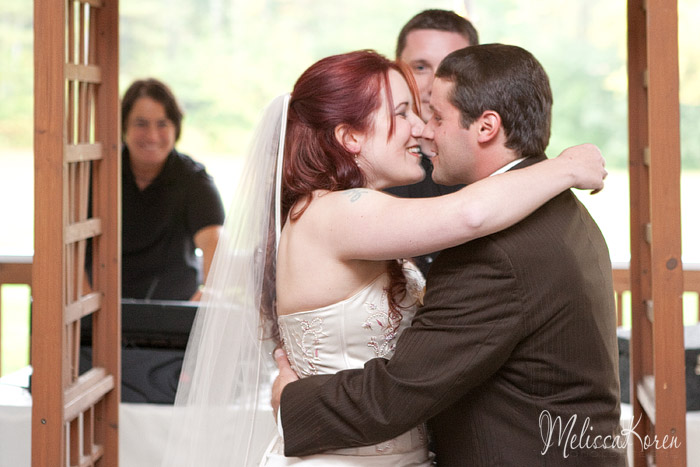 2 firsts for me – puppies in the wedding party & the inability to make it through the recessional without the cell phone in hand 😉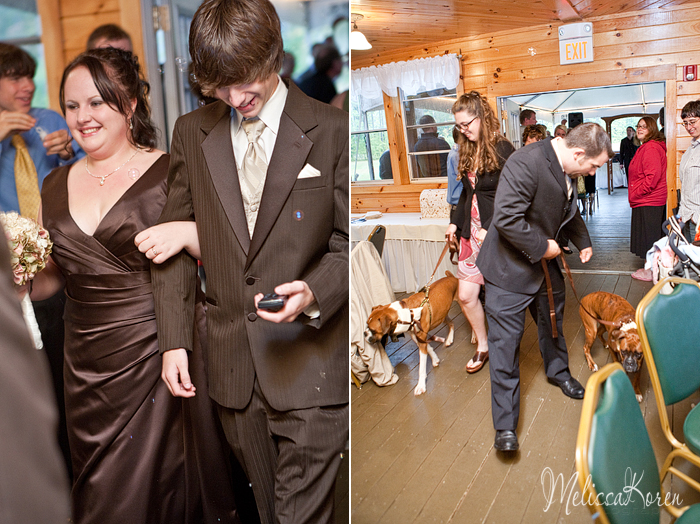 He obliged me by putting it down for the family shot though.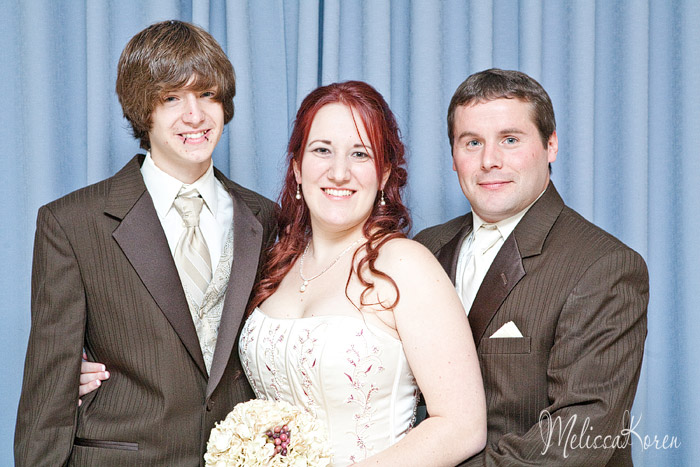 I loved the color scheme for the wedding!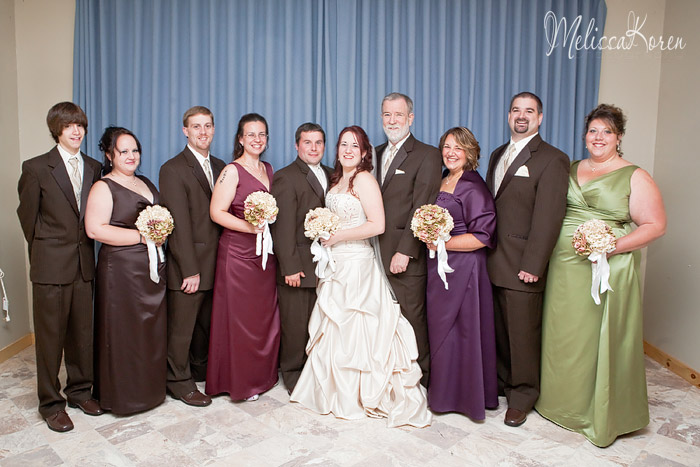 I graduated HS with all 3 of these people!  They are a GOOD TIME!  (We also had a good time shooting their family photos last year!)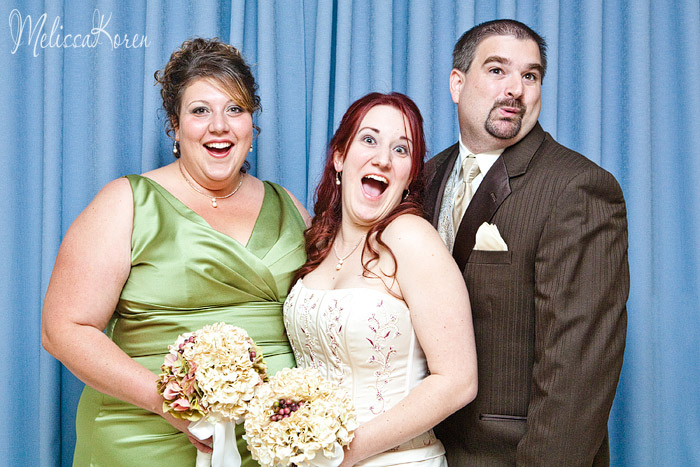 Rain or no rain Kacy was determined to have some outdoor portraits (yay!) So after a quick shot inside with the dogs (because muddy paws on wedding dress isn't the look we're going for) – we ventured outside!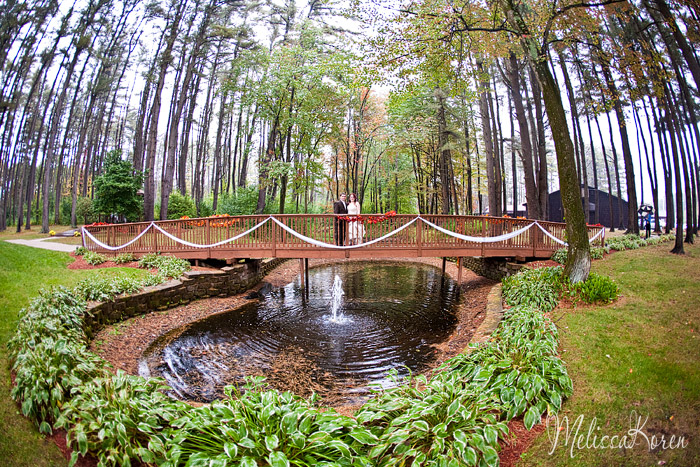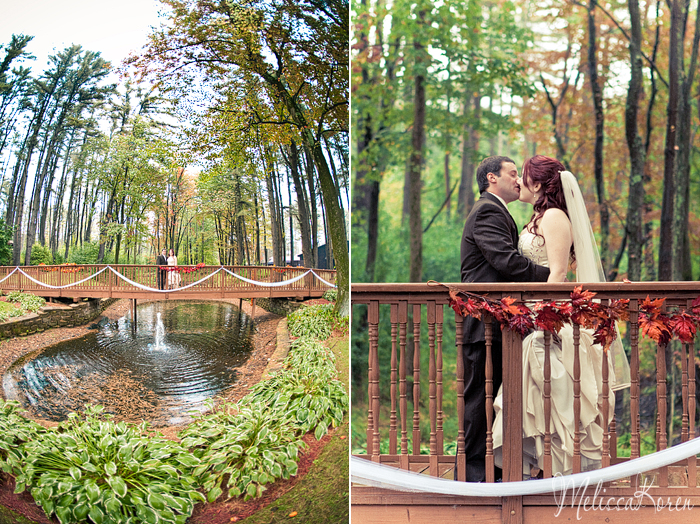 This hilarious kid is a family friend and volunteered to be the umbrella guy – between shots he would run in and keep them dry until I said "now" then he'd dash out of the frame.  Except for this time.  Then David kept her protected as they walked back to the party.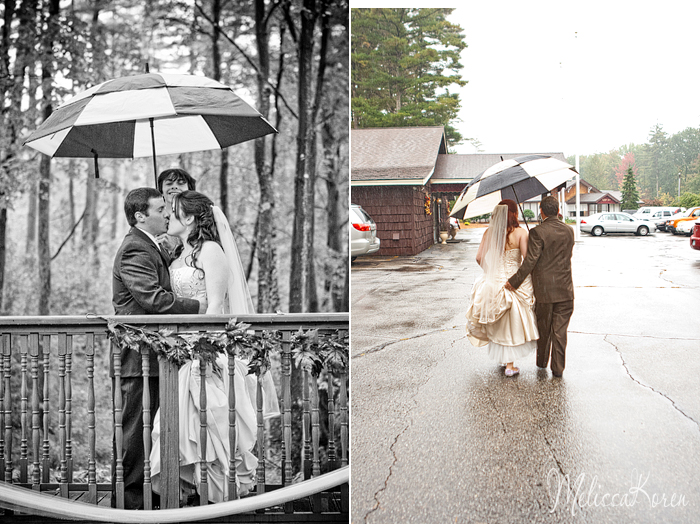 And people were partying!  Mad Libs were available at every table!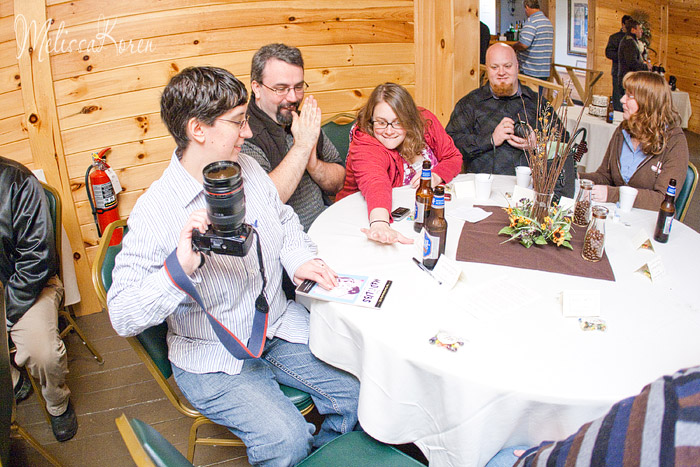 I'm no beverage expert.. but I'm pretty sure that's not root beer….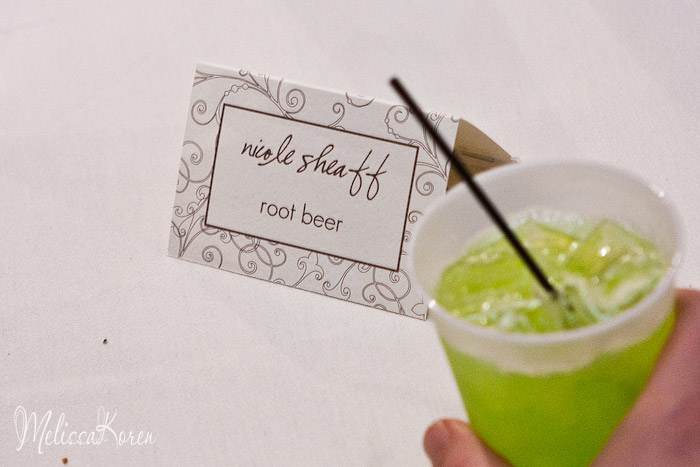 It was very much a family affair with cutie patooties every which way!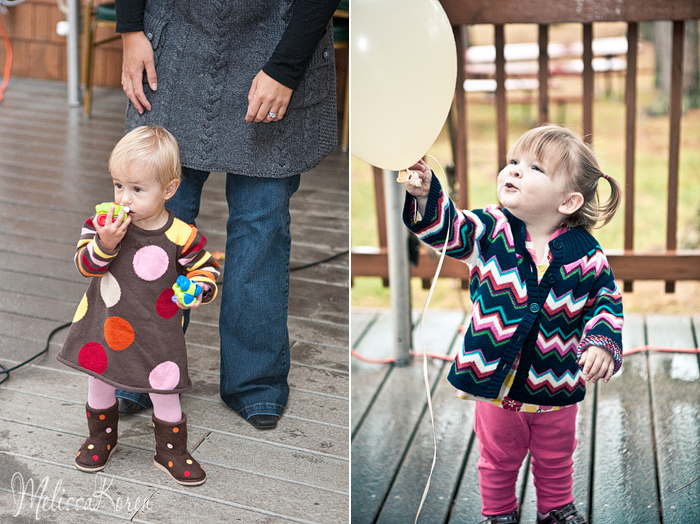 Oh – and MINI GOLF!  The rains finally subsided and the mini golf & outdoor activities were opened up and taken advantage of!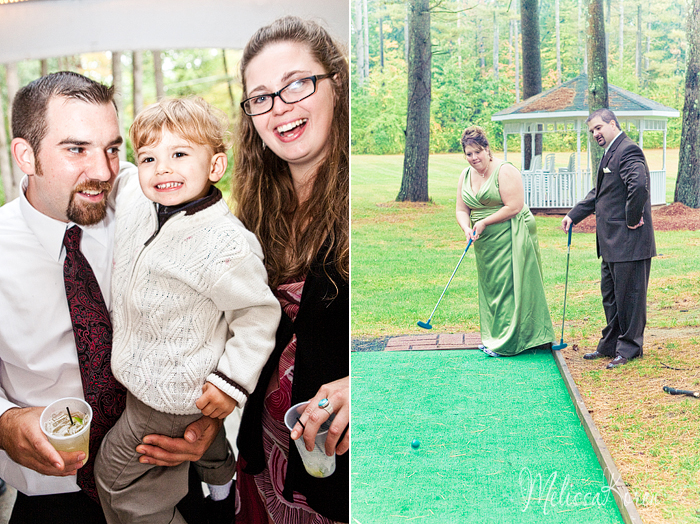 Someone handed Kacy a balloon as she was about to go cut the cake and for whatever reason, she held on to it the whole time.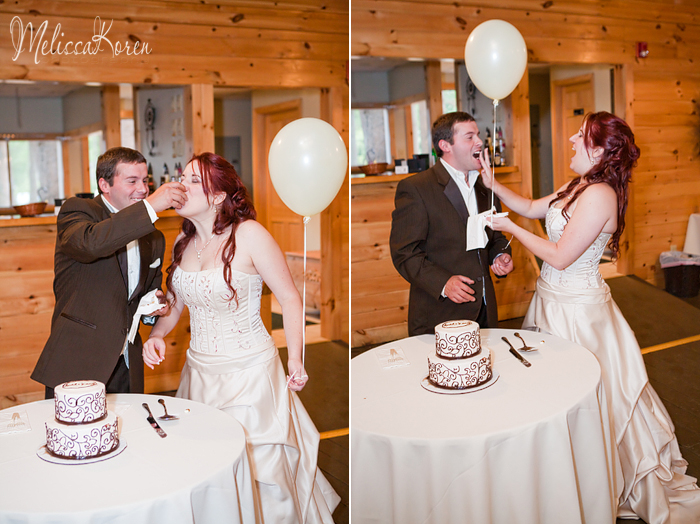 And poor David was so distracted by it he didn't see this coming! (sounds good right?) 😉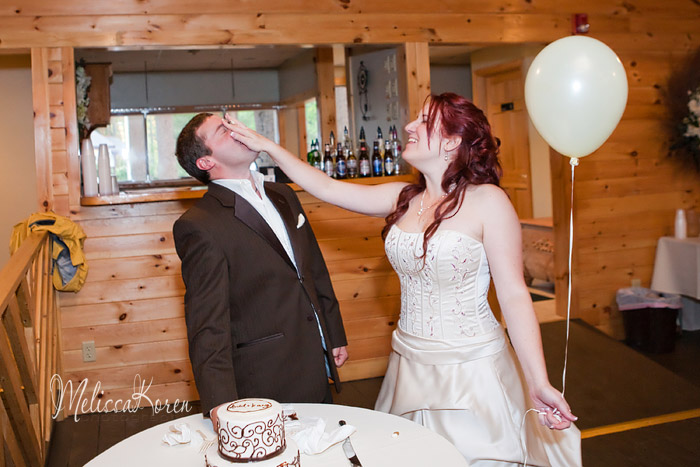 Kacy's dad used to scare the buhjezzes out of me when I was a kid – but he's really just a big tender teddy bear!
As my time wound down, the photo booth was just getting started!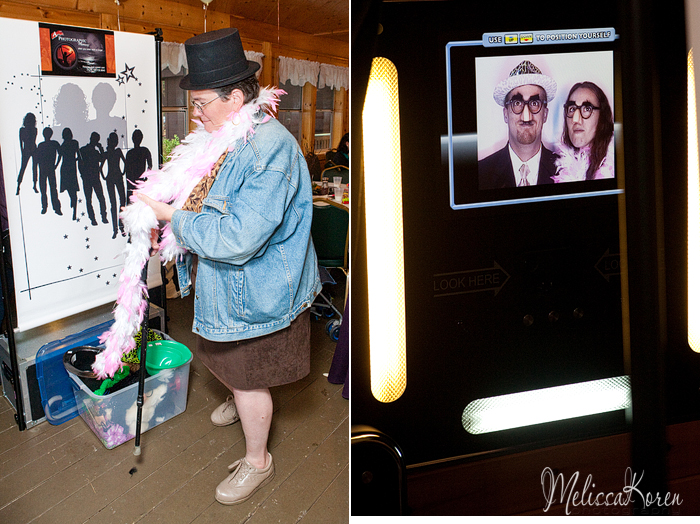 I went to HS with these guys too – – or at least – – I think I did 😉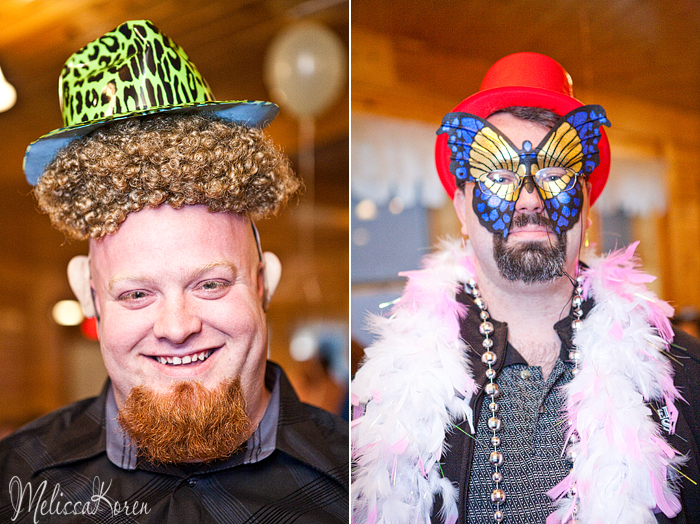 What a great way to celebrate love & family! (and drama – – there was definitely a love of musicals underlying in there too)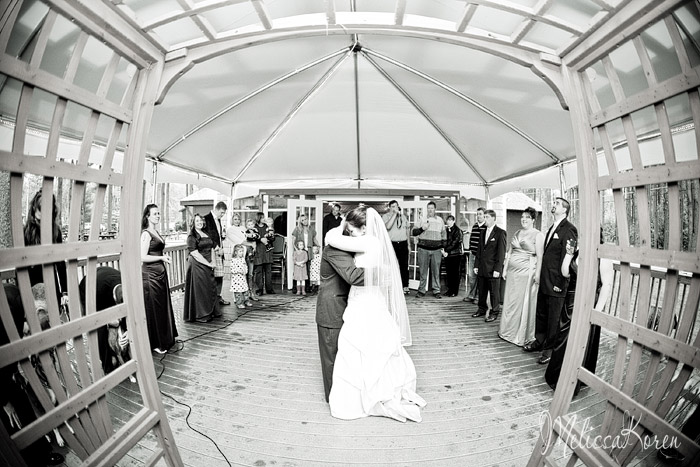 Kacy & David will be appearing again on the blog in the near future.. they're due with their first baby NEXT MONTH! We're all anxious to meet the mini Minni!
~MelissaKoren