I met Brian & Tara at an 80's night in December something like 32 seconds after they got engaged.  Tara and I clicked and she really committed herself to the footloose dance (complete with bruises) .. I knew that I really really wanted to photograph their wedding and I was SO Excited. And I just couldn't hide it. When she emailed me and firmed up her plans with me 🙂
I arrived at Searles Castle with all my fingers and toes crossed that the rain would let up so Tara & Brian could have their outdoor ceremony –  unfortunately it wasn't to be but the day was glorious none-the-less.
Tara's son, Jared is a heart breaker.  I'll start with that although it will become quite obvious by the end of the post.  I got to the getting ready room to find them all peering out the window and Tara all worked up because she'd just seen Brian arrive.  "He's here, he's here" she said.  And Jared looked at her very matter-of-factly and said "Mom, it's JUST Brian".  Just Brian indeed Jared 🙂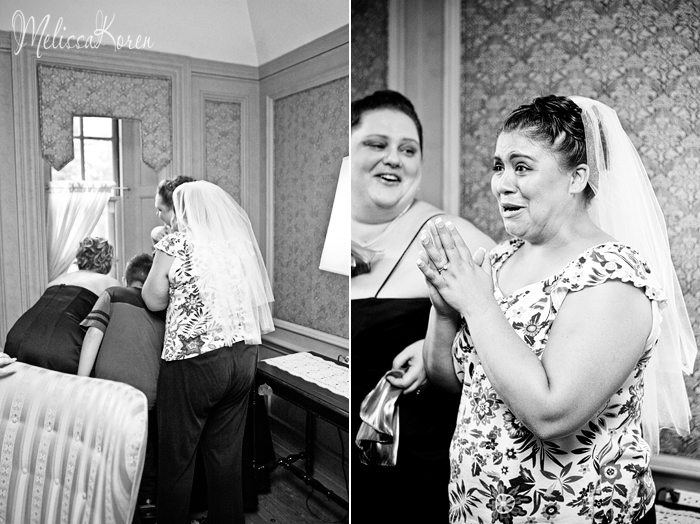 Then the final preparations started..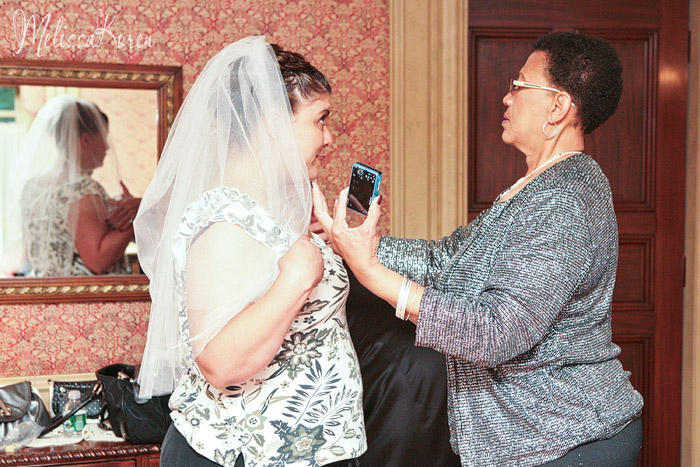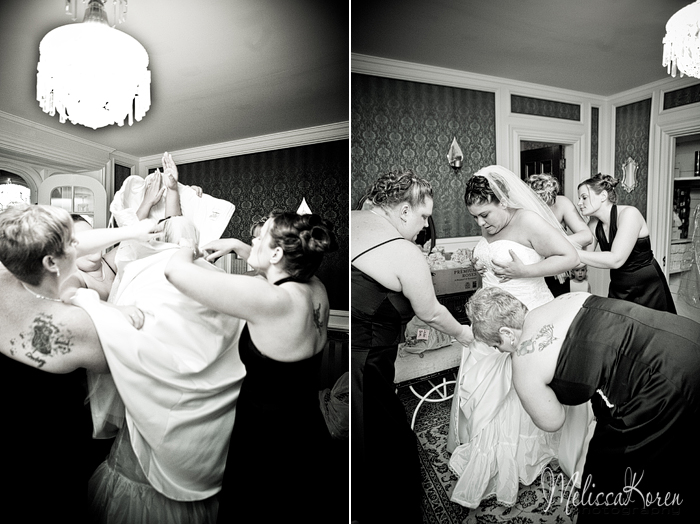 Tara was BEAMING ear to ear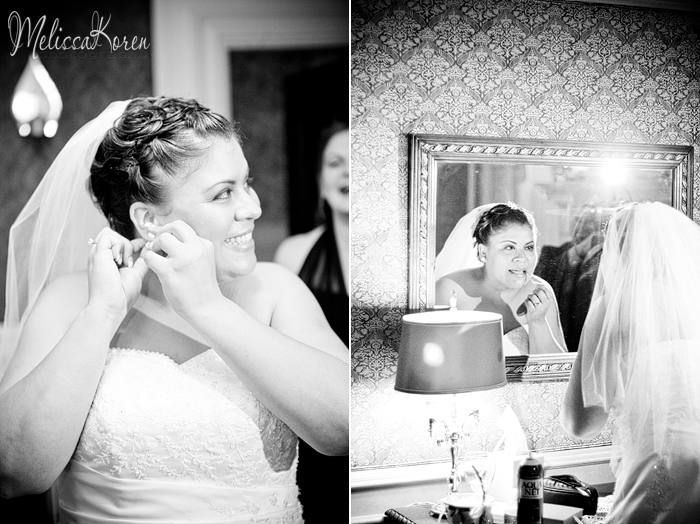 As I said the ceremony needed to be moved inside despite all our best finger crossing.  It was a bit small for all the guests but it definitely led to a much more literal feeling of being surrounded by love!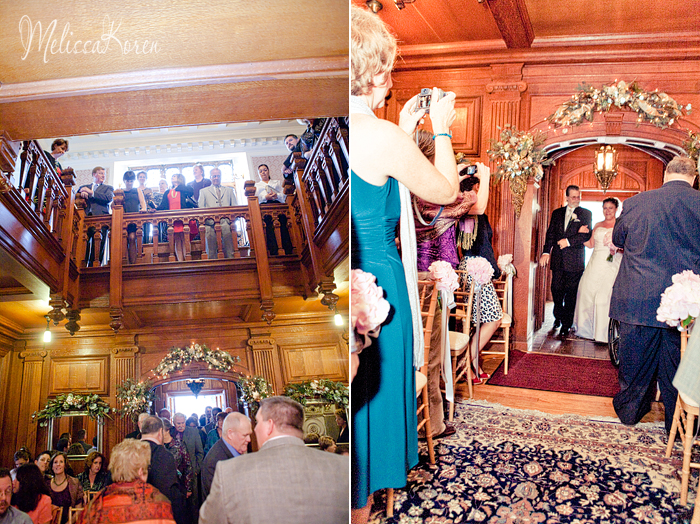 Brian was so overwhelmed by the sight of Tara.  And rightfully so!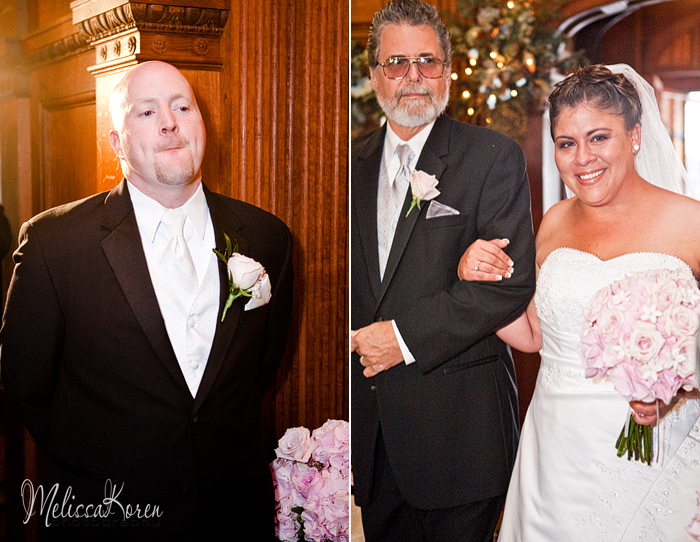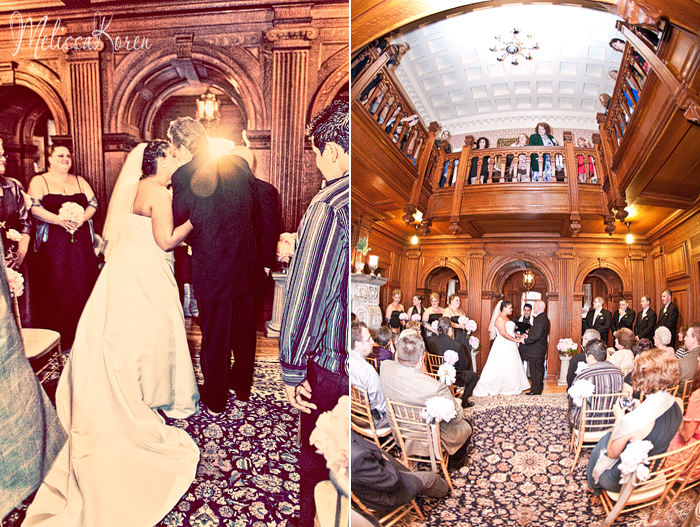 AYKM? l.o.v.e.i.t!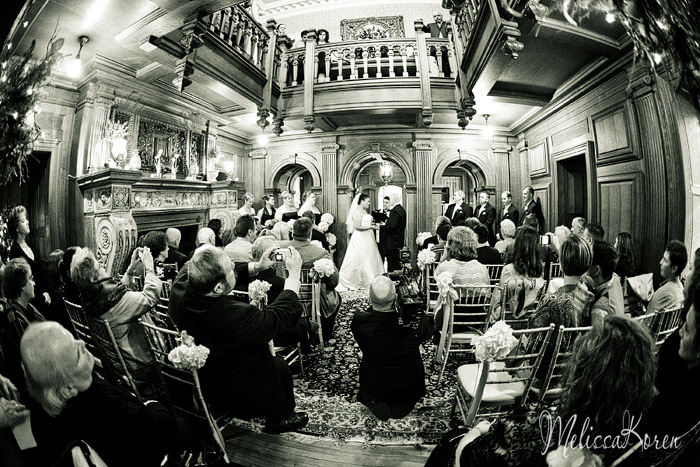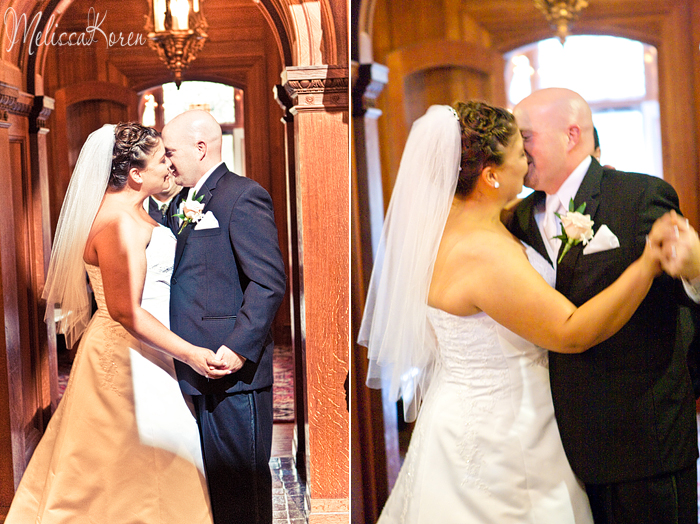 The rain kept us inside for the formals too but the castle has some great spaces and there was no shortage of smiles!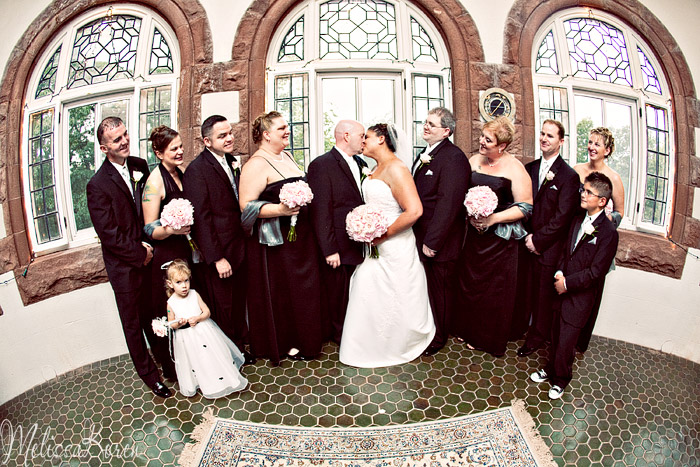 Jared!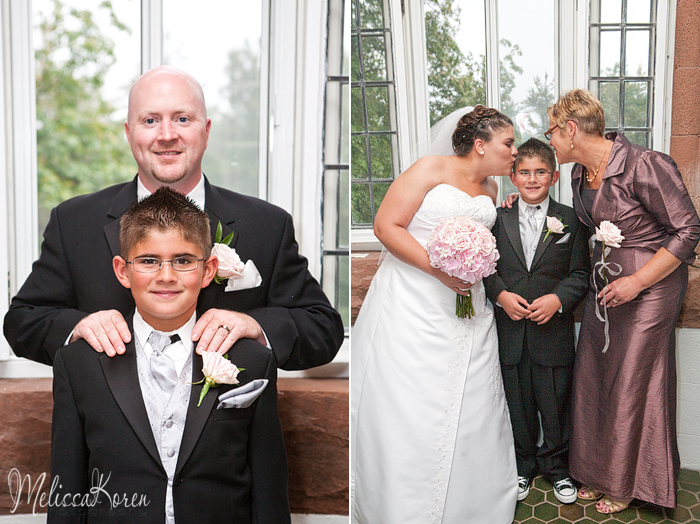 I love the way they love each other.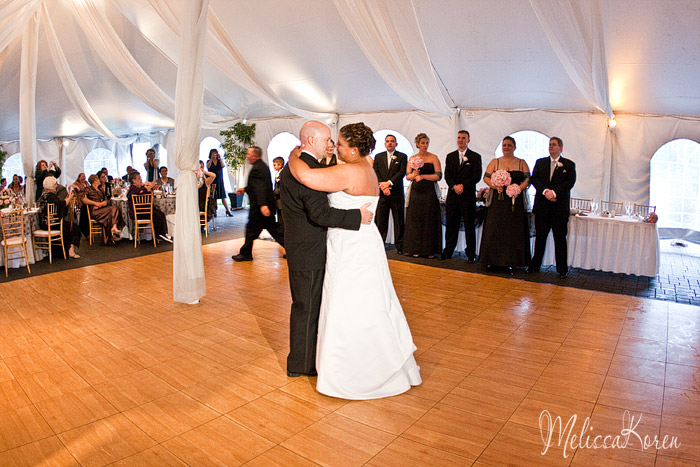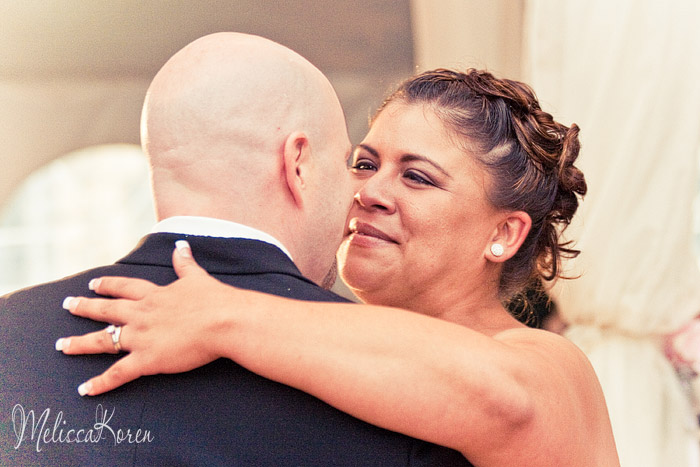 Parent Dances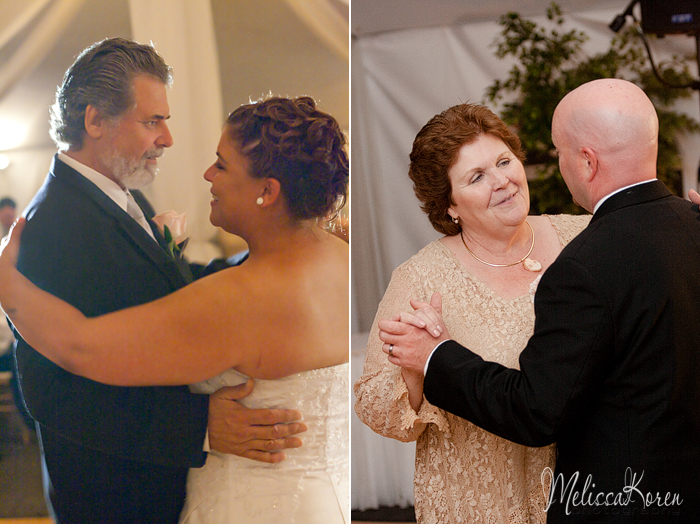 Then a dance with her son. In which I lost it completely.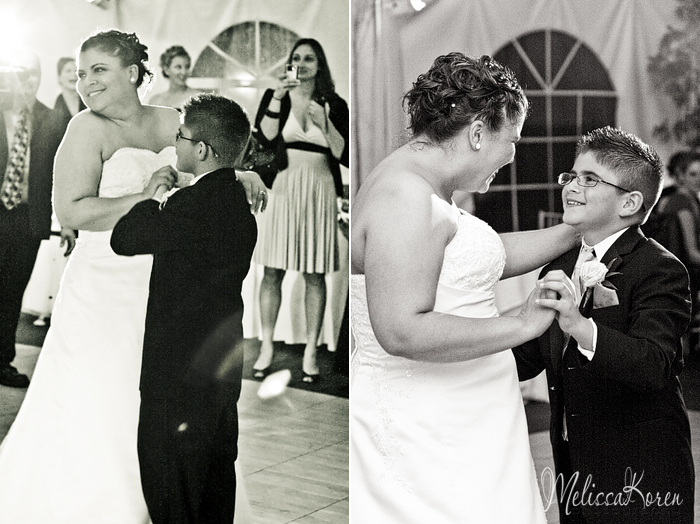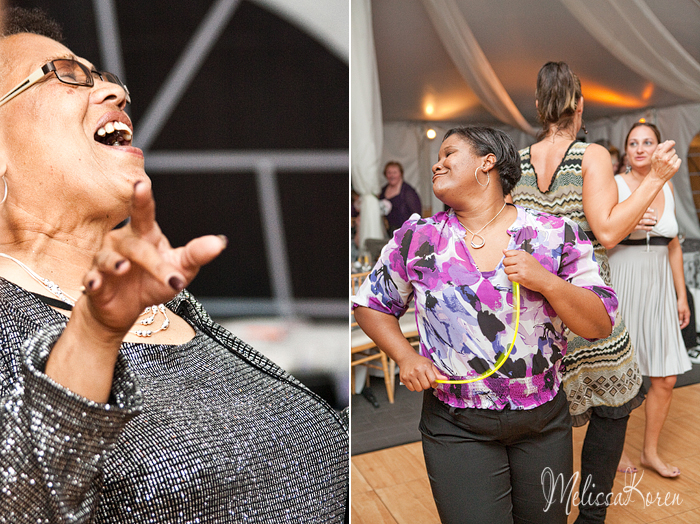 So the DJ did this thing I'd never seen before.  He lined up the bridal party to do a special dance for the bride and groom. He gave each Tara & Brian a sash, taught the dance steps, and told T & B the catch was they needed to be blindfolded to do the dance correctly.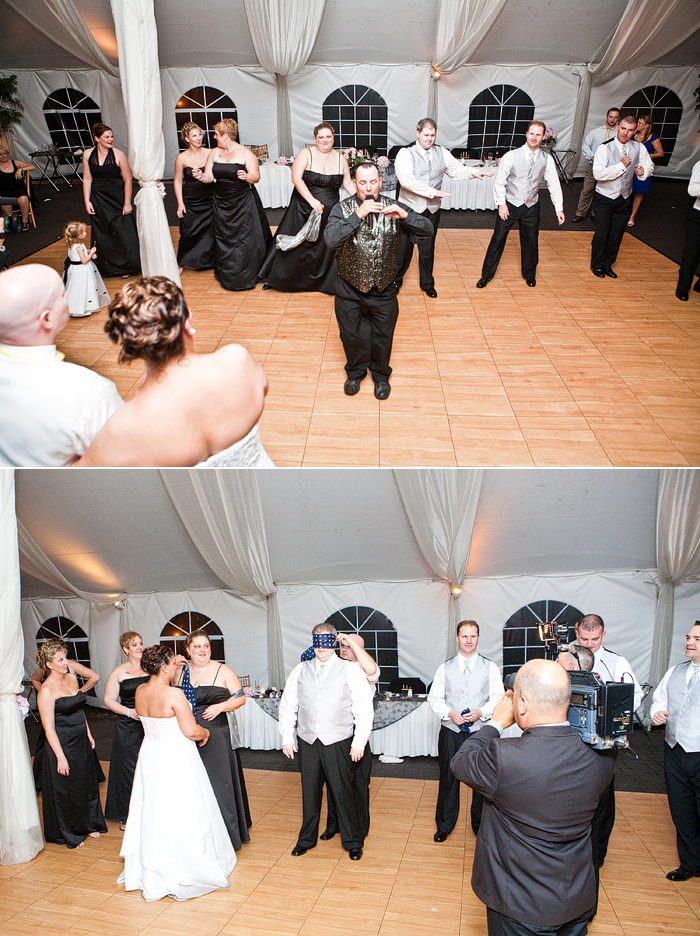 But in reality, the only one who doesn't know what's going on is the best man.  Who has to perform the whole thing solo.  HILARIOUS.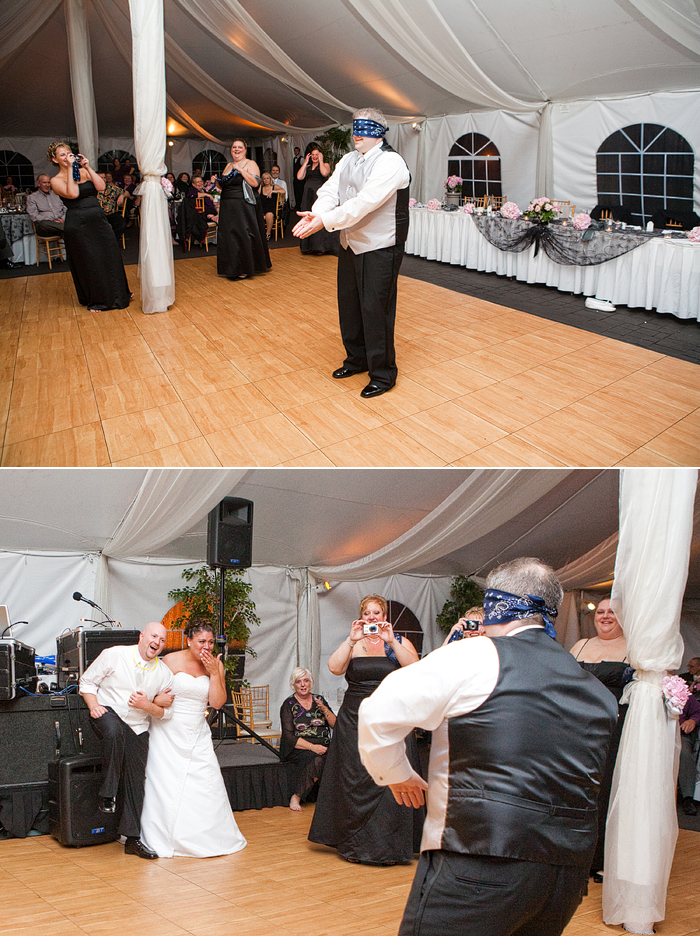 It was way better in person than my sad sorry storytelling 11 months later, but I promise you it was a riot.  And they were all still friends at the end too 😉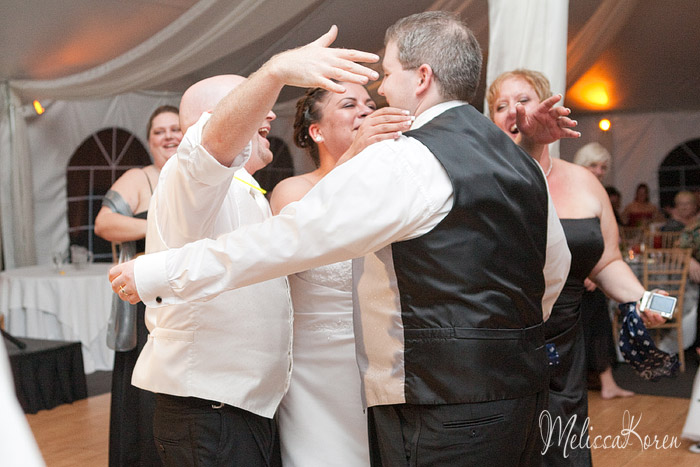 I love how Tara laughs.  She never holds back.  And..uh..I guess neither does Brian 😉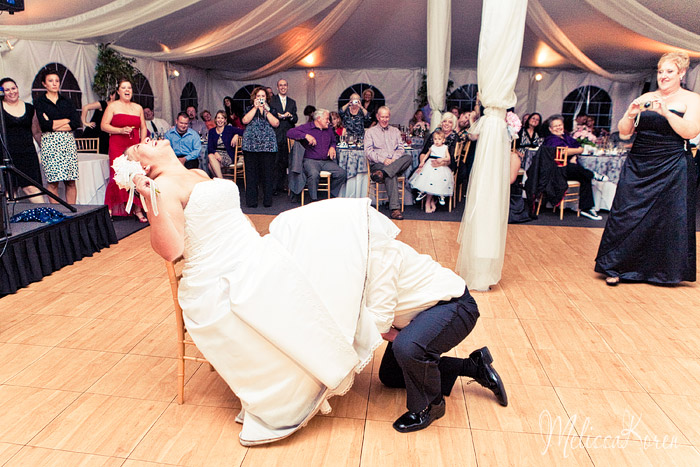 A quick, well planned toss of the bouquet and I was sad to see my time with this bunch come to an end.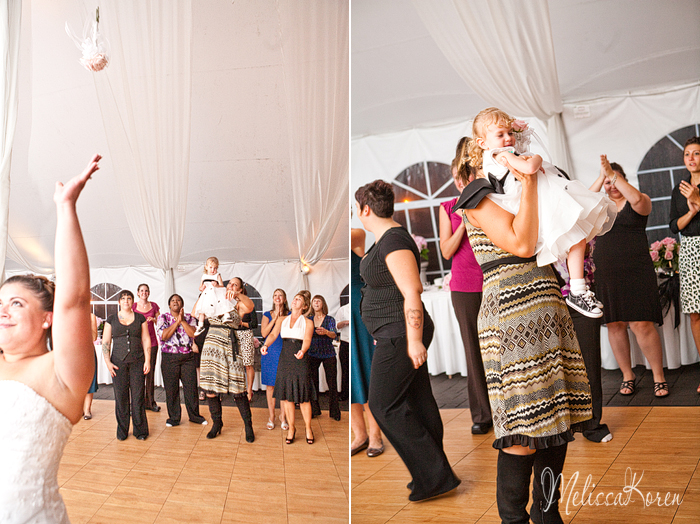 Oh Tara, Brian & Jared!  I'm so glad I traded my pride for pegged lavender corduroys & a side ponytail and met you back in the 80's (night)!
Be well. Be loved. Be happy!
~MelissaKoren