Katie & Shawn found me through Monica & Rob. Shortly after Monica received her photos Katie emailed me and told me of her super secret surprise wedding. I was so excited to hear about her plans and thrilled I was able to be a part of everything.  The premise was that their family was coming to their house for their wedding shower.  What the didn't know, was it was really their wedding day!!  
I met them at their house and the girls and I headed down to the salon.  Zoe wasn't so sure about curling irons and hair-do's but being a princess isn't easy work so I found a photo of Belle for her to focus on while the hairdress gave her a flowergirl hair-do fit for a princess!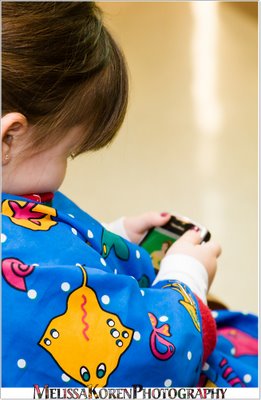 I'm not sure if Katie was looking at a photo for inspiration too?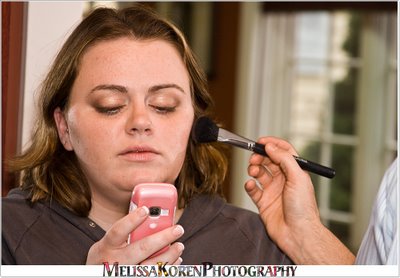 Almost done – so beautiful!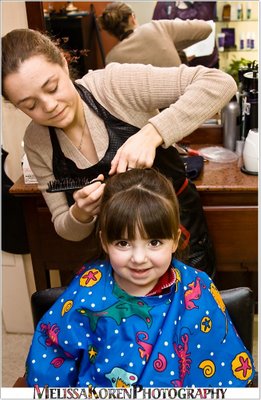 Katie wasn't almost as done – too funny!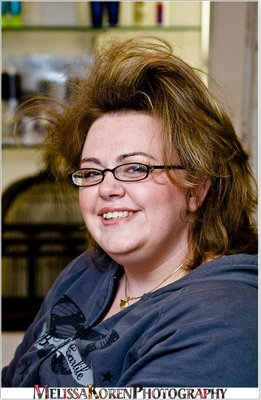 Seeing the finished flowergirl!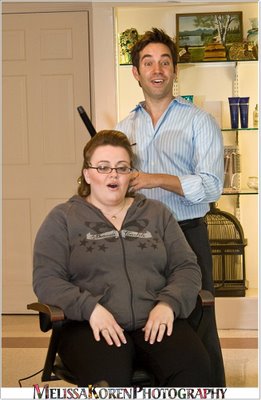 GORGEOUS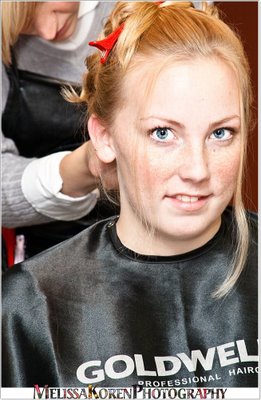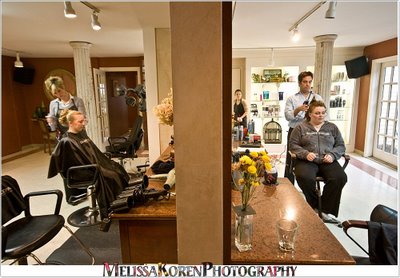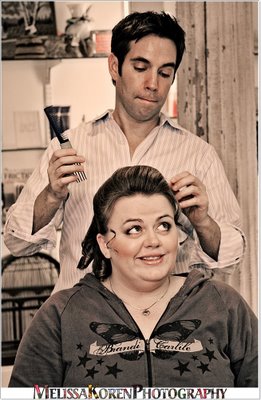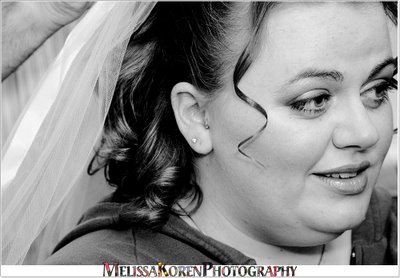 The staff at the salon were great – A little makeup for the princess 🙂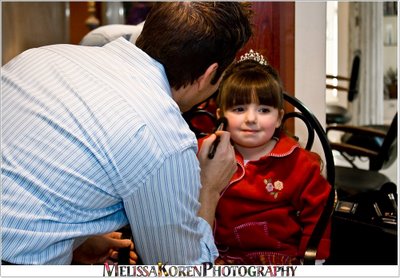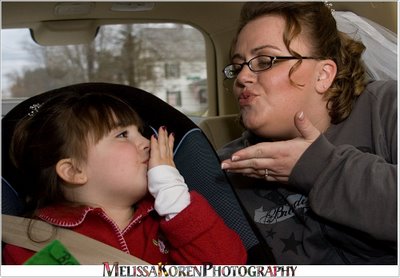 This was their cake topper, and I guess Zoe decided that they were lonely so they got a my little pony to keep them company.  It was so adorable.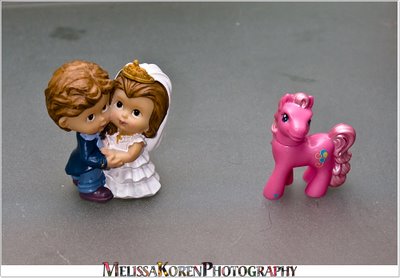 Katie & Shawns rings – and the beautiful necklace they bought Zoe to remind her of that amazing day.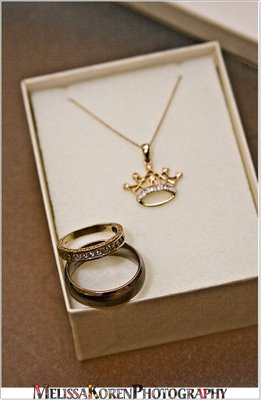 Katie & Shawn's gifts to each other. 
I love this shot – do you see Zoe's little eyes peeking through?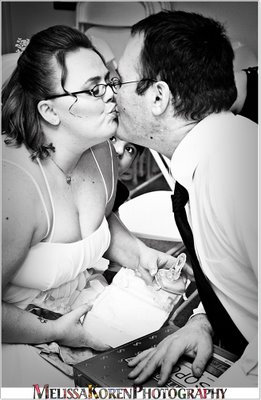 And then, it was time for the guests to start and the surprise to come!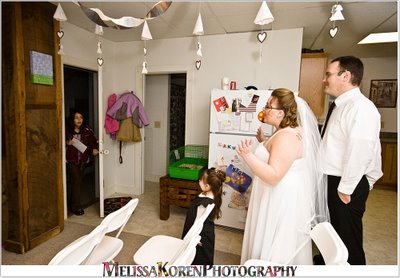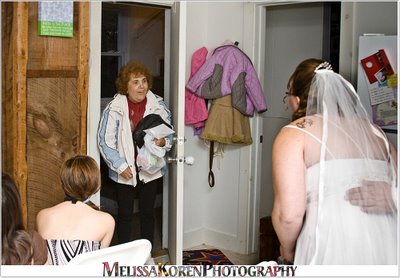 Zoe has some awfully cute cousins.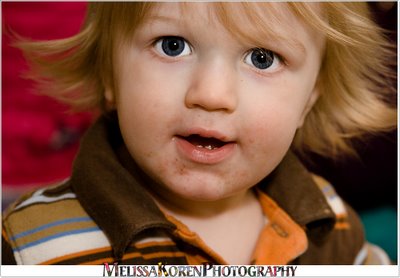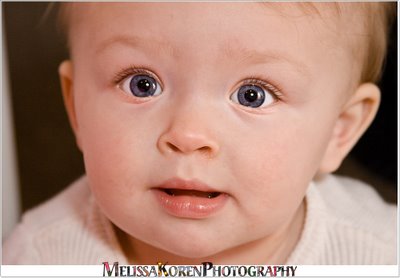 Perfect!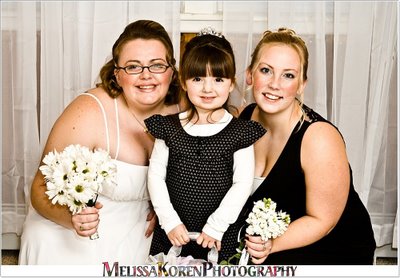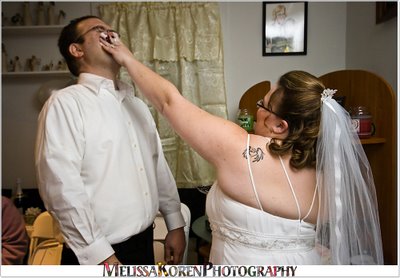 Melissa!!!  Shawn and I just sat through and looked at all the pictures and I don't think thank you could ever be enough. The pictures are amazing and everything you did to save the day was equally amazing. Thank you from the bottom of our hearts and thank goodness there are people like you who truly put their hearts in what they do.  Thank you so much again, Shawn and Katie
Katie & Shawn I wish you all the luck in the world!  It was wonderful to be a part of your day!