Jen & Matt are crazy romantic.  I had picked up on this a little bit at their Lake Kenoza Engagement Session but after witnessing their Lake Opechee Inn wedding day, it was crazily abundant!  First check out Jen's dress – if that's not romance in lace, I don't know what is.  She and her girls were just about ready as I arrived, and her flower girls were all ready to steal the show with their cuteness!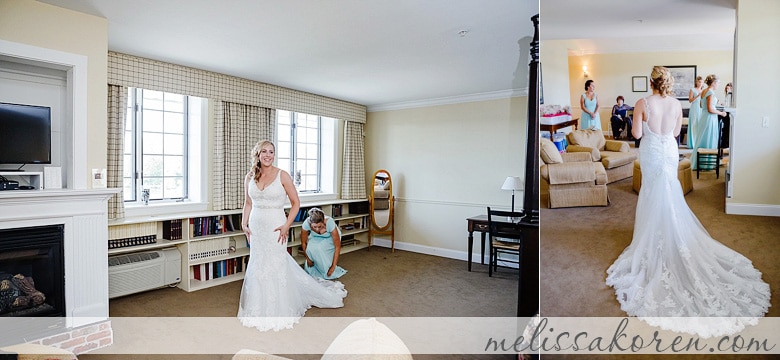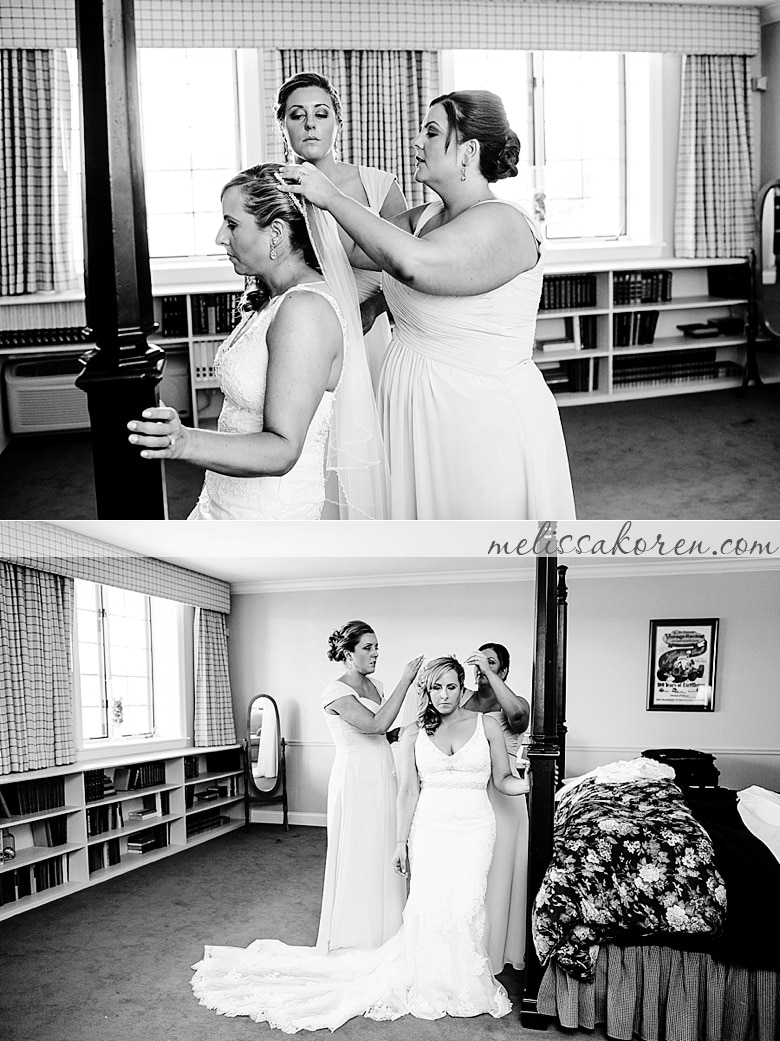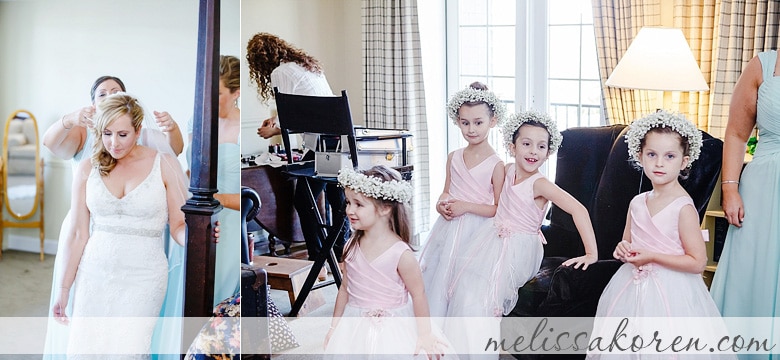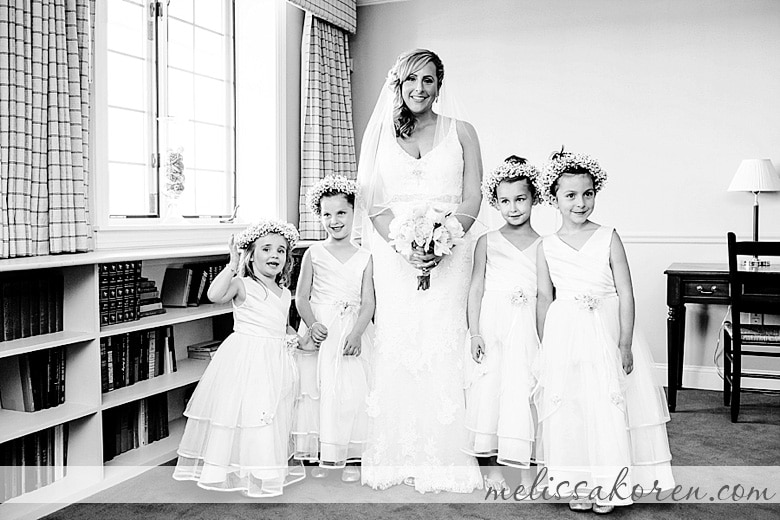 Not to be outdone, the guys met me in the billiards room to bring sexy all the way back.  Matt has such a rugged John Wayne sort of classic movie star look.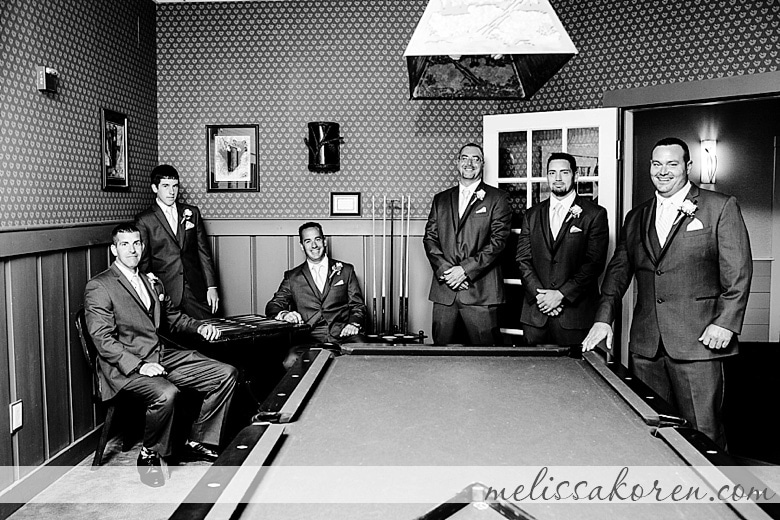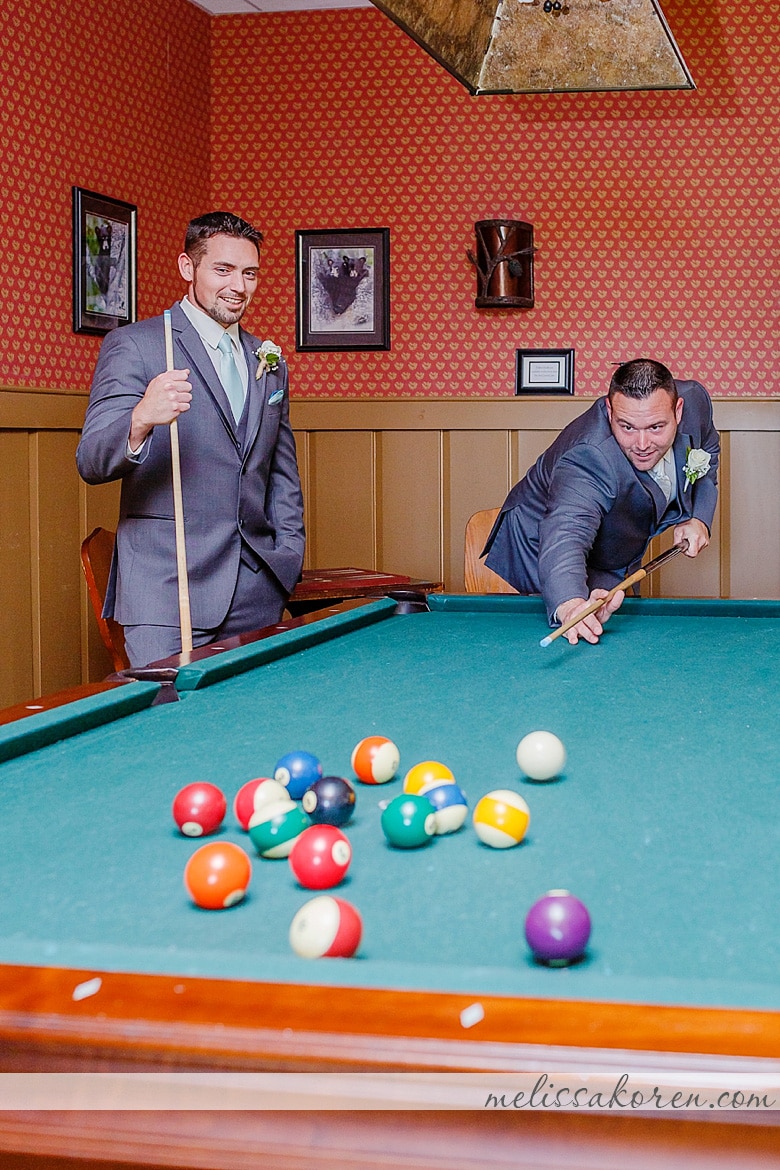 But it was their father's who rode the saddle stools! (This is one of my favorite pre-ceremony photos, ever)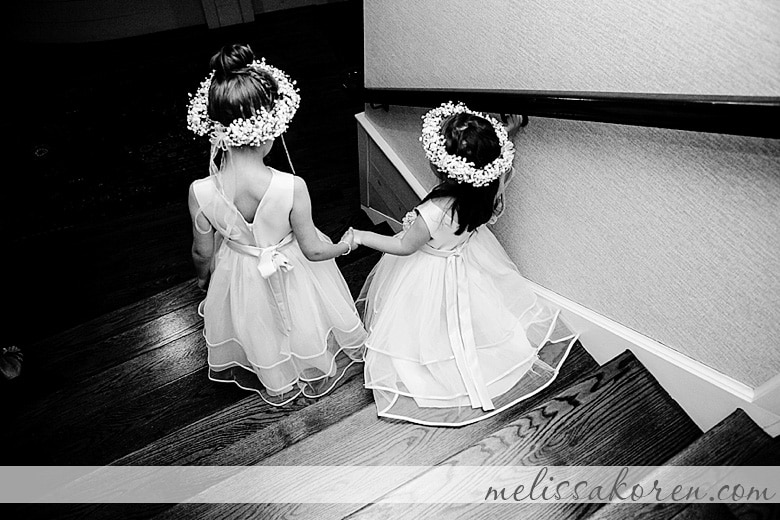 And then, it was time for the first look.  There's so much feeling in the air – and Matt got teary eyed – and well, so did I!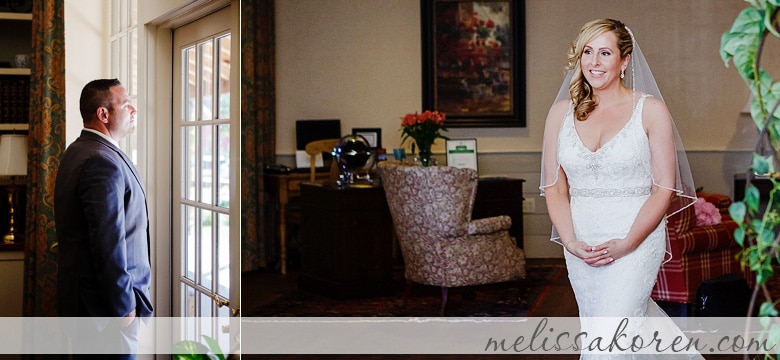 Jen's face – in the 2nd photo cracks me up.  She wanted to make sure she did it right – but you can't do it wrong – the one you're about to marry is waiting to see you!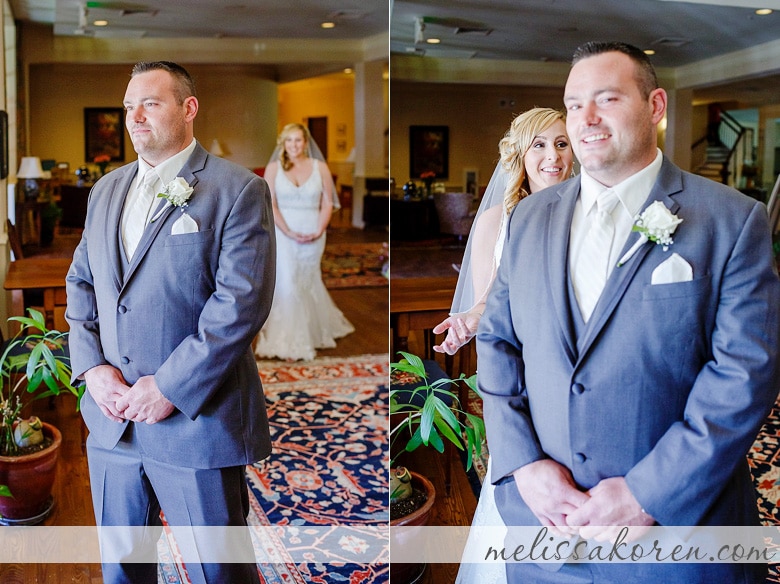 For real. This picture. ROMANCE OOZING OUT OF IT!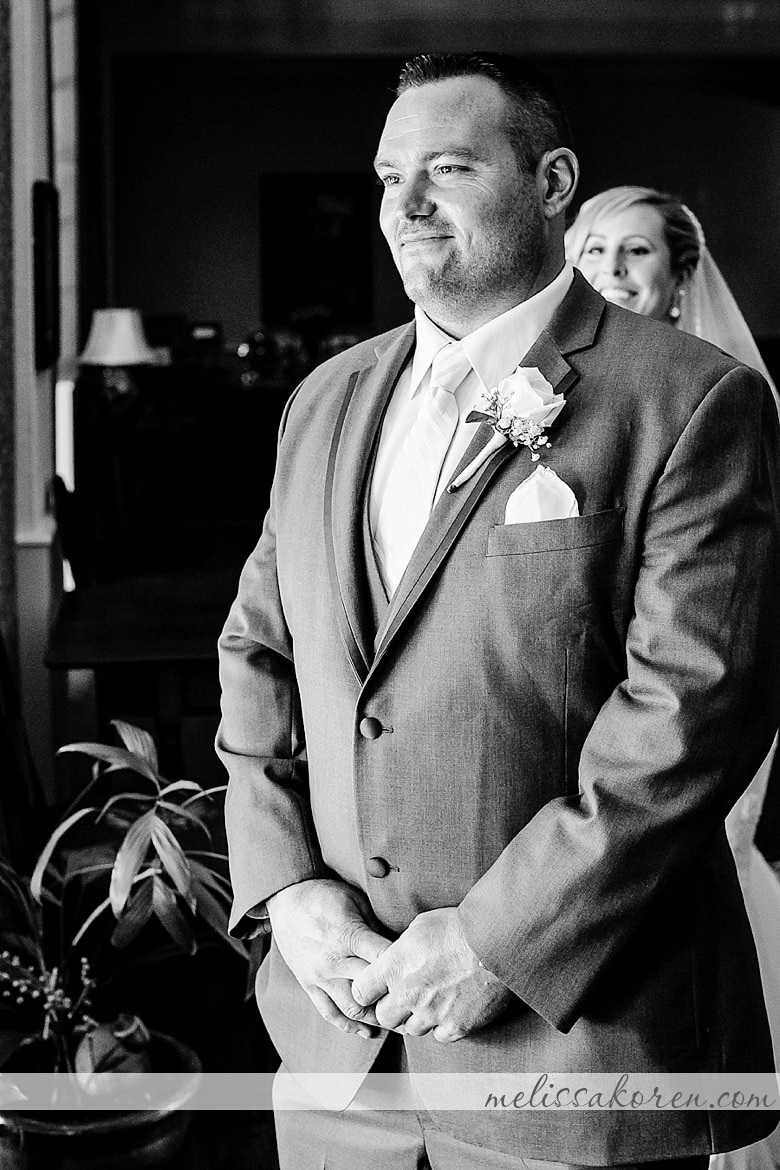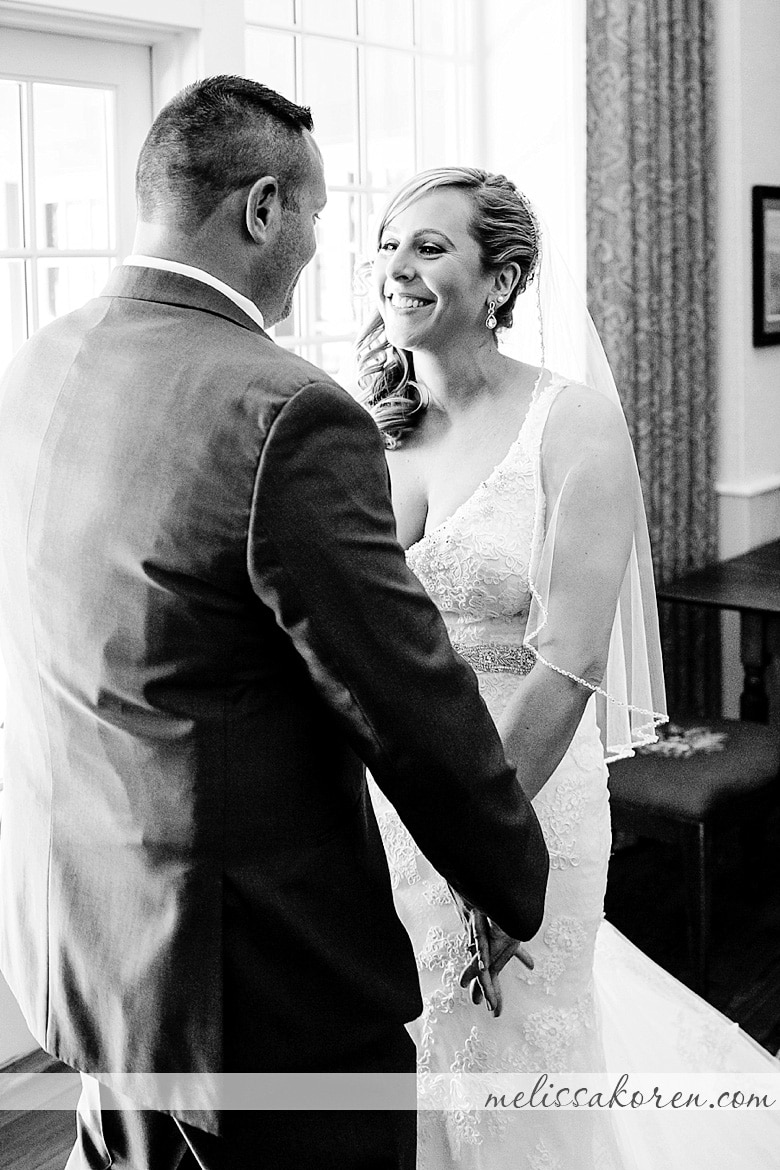 After they recovered from their first look we did wedding party and family photos before the ceremony so it was all taken care of and there was more time to party later!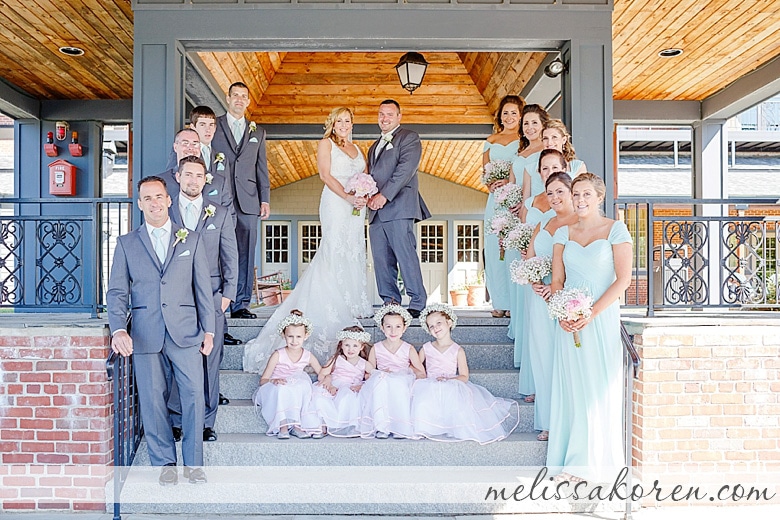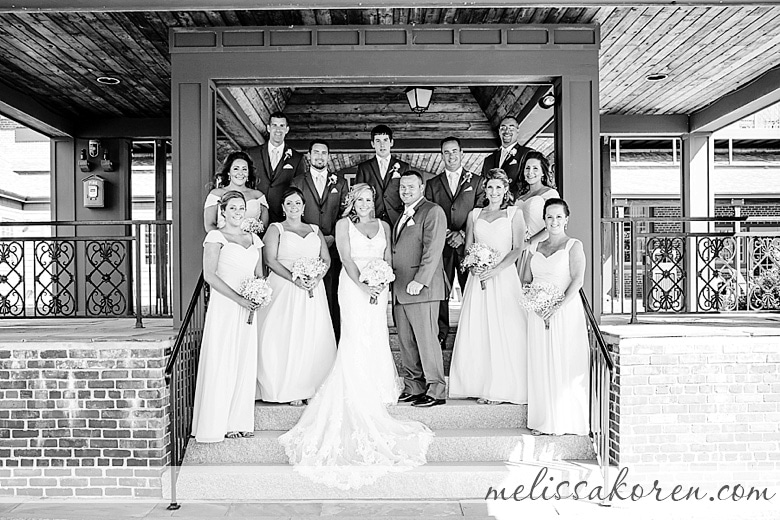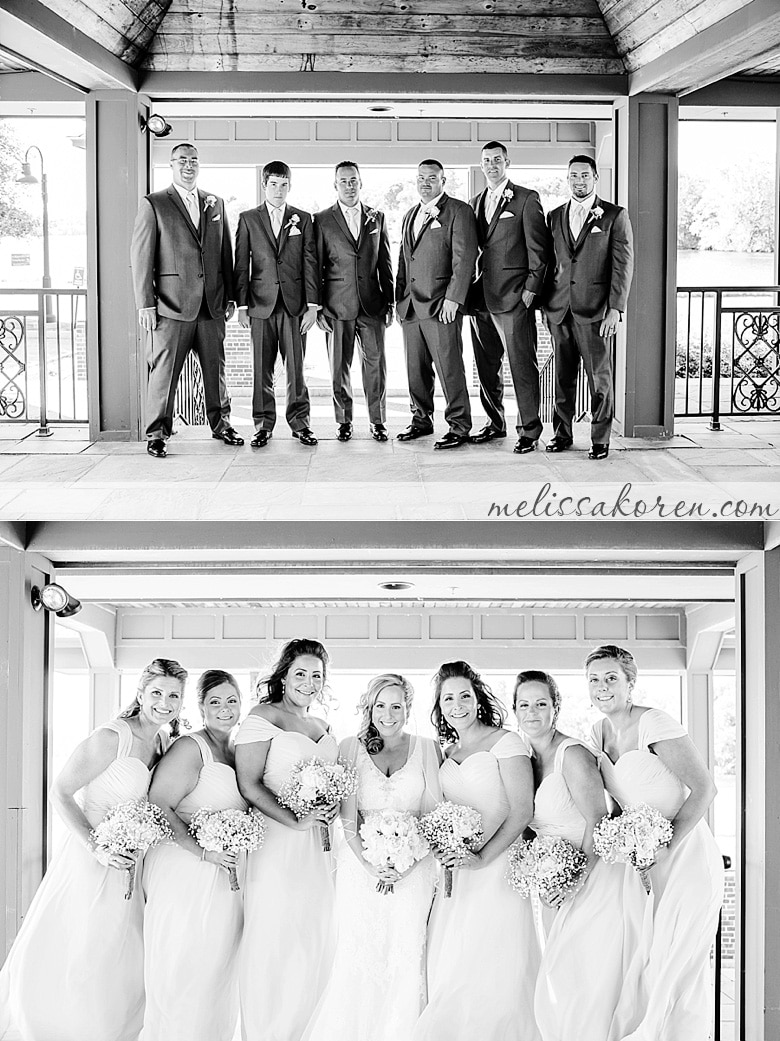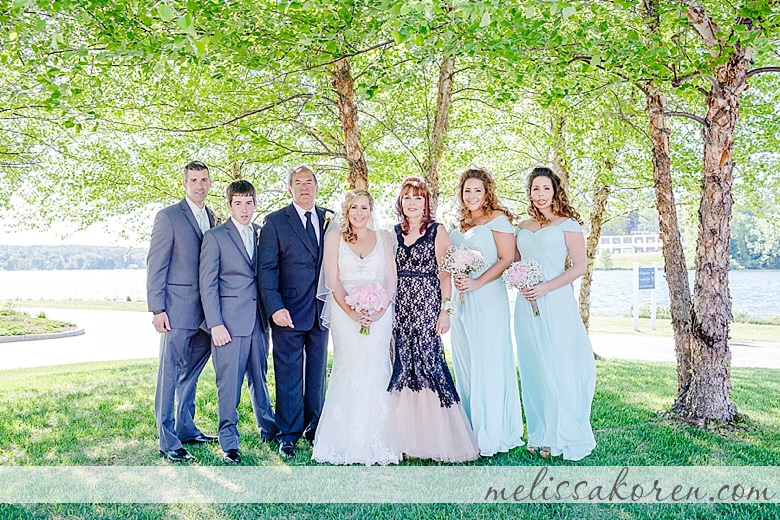 The light – the flowers – the smiles!? So romantic!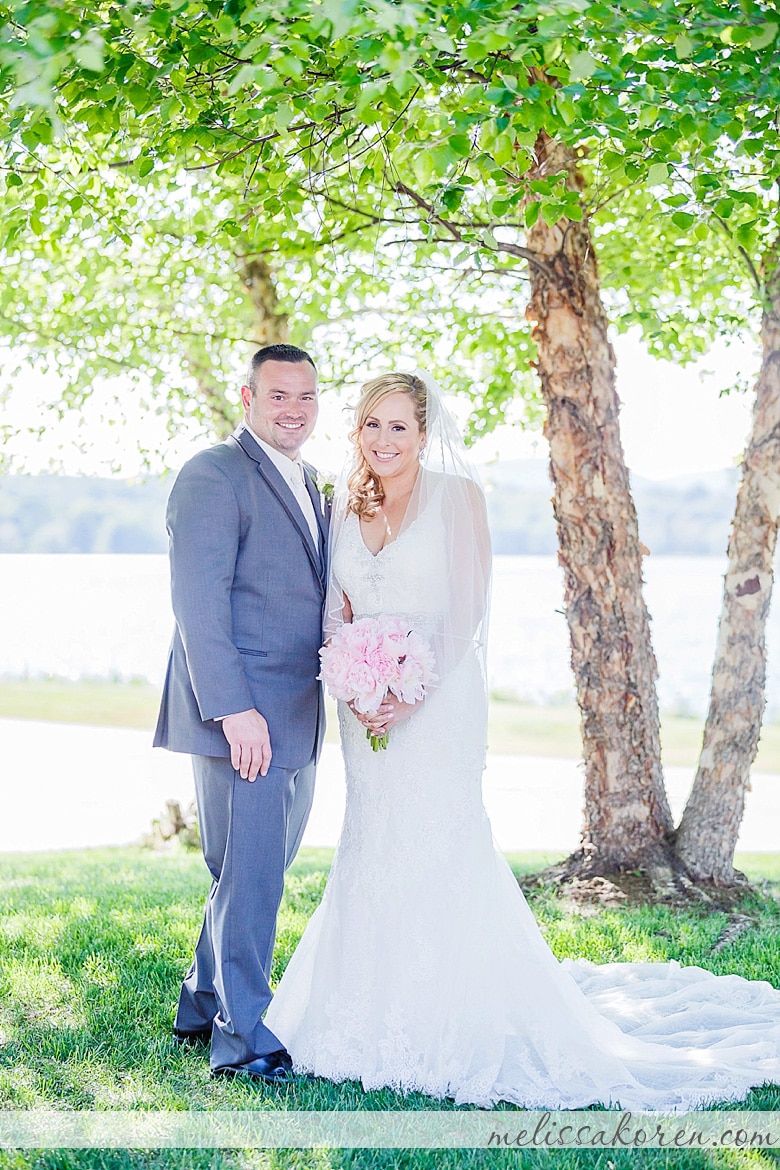 They're friend officiated – which is one of my favorite things.  No one knows you as well as someone who's close to you both and it adds such a special touch to the ceremony.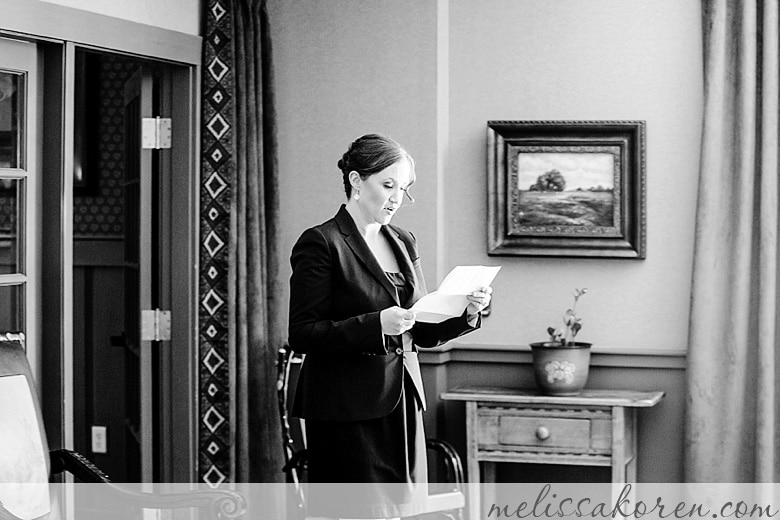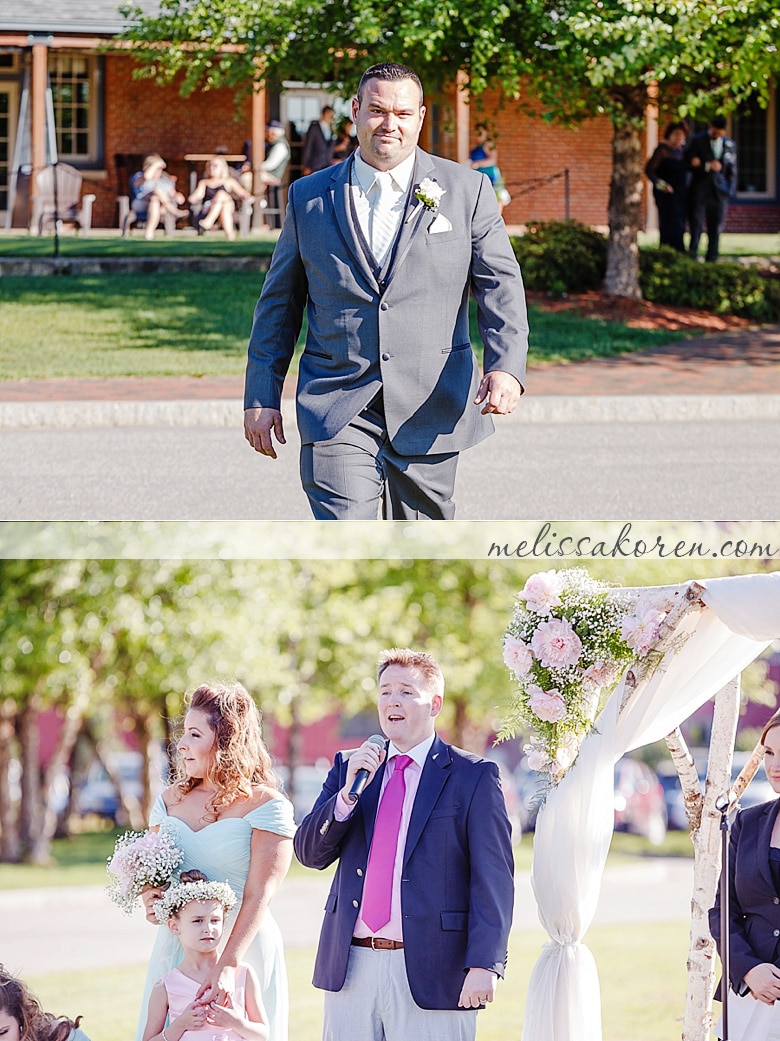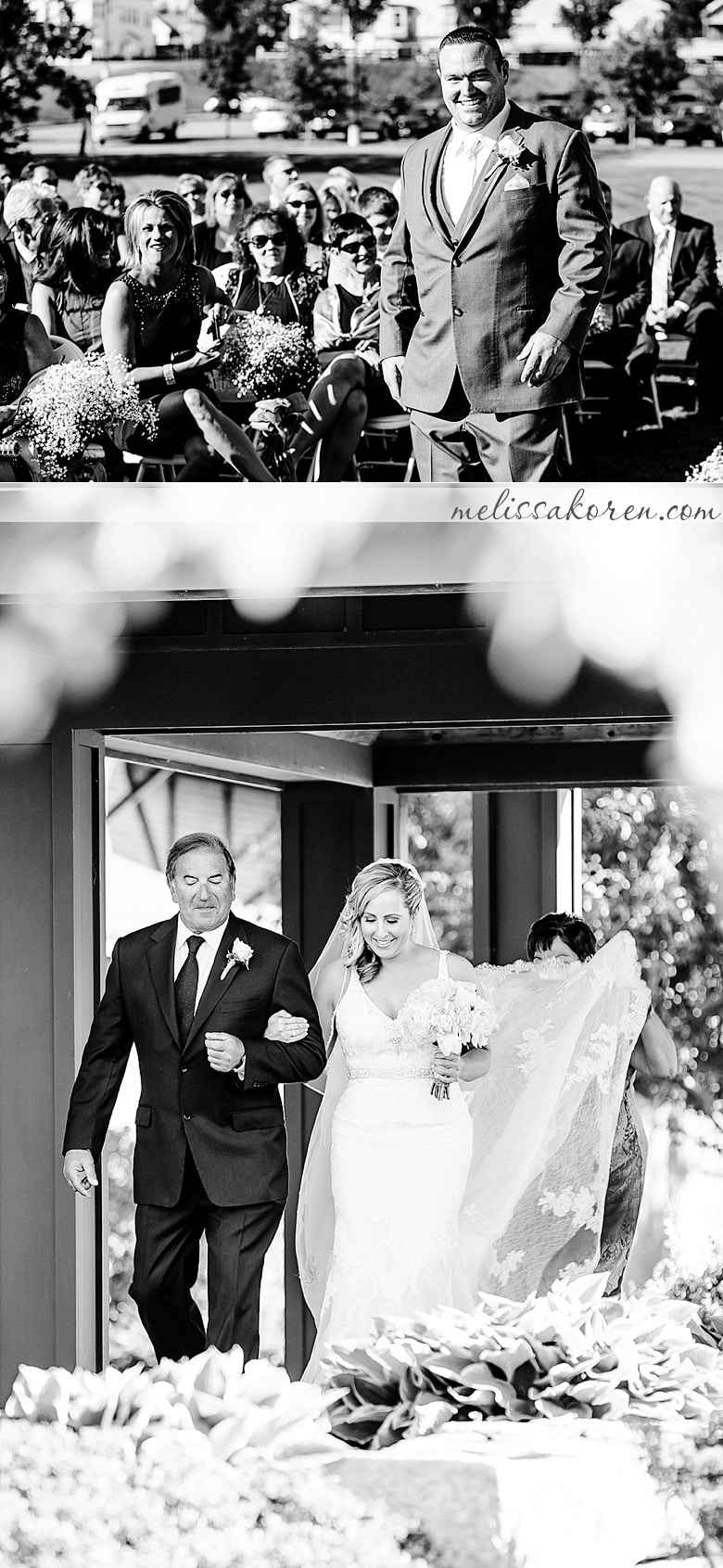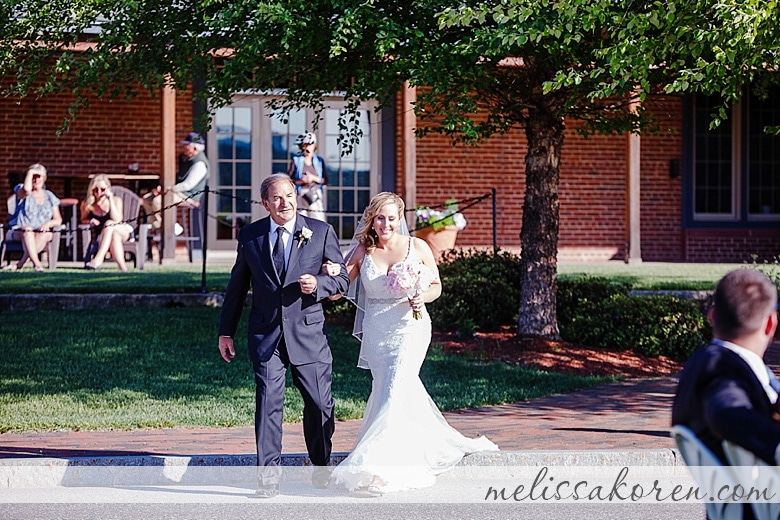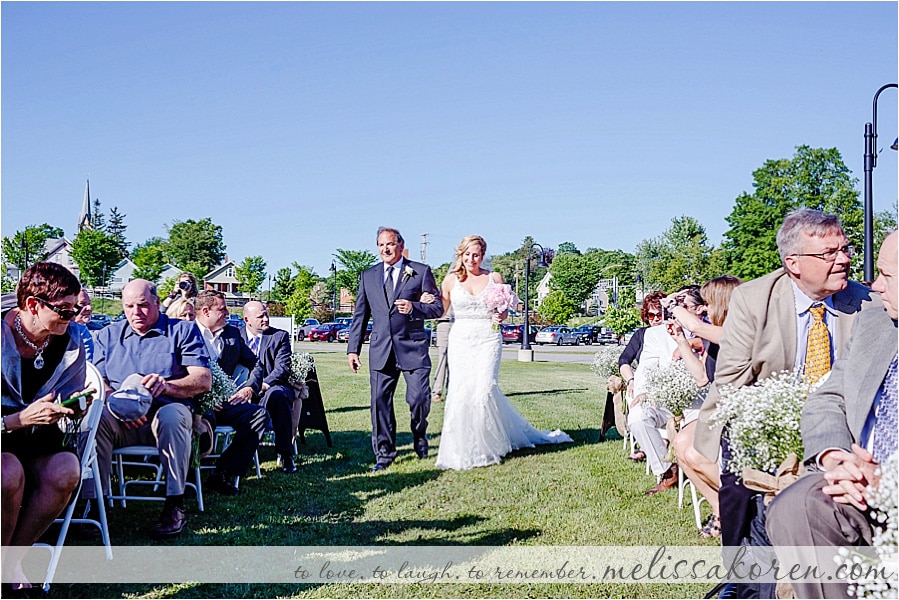 Often times I hear people say they don't want to do a first look because it will ruin the moment they're seen at the end of the aisle.  I don't think this look could be any more intense, and he already knew what her dress looked like.  There's nothing like knowing it's the moment you're about to say I Do, and a first look never diminishes that!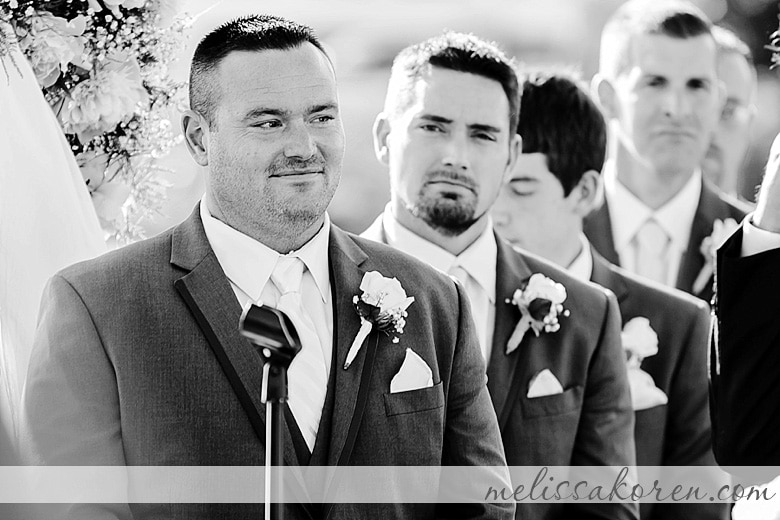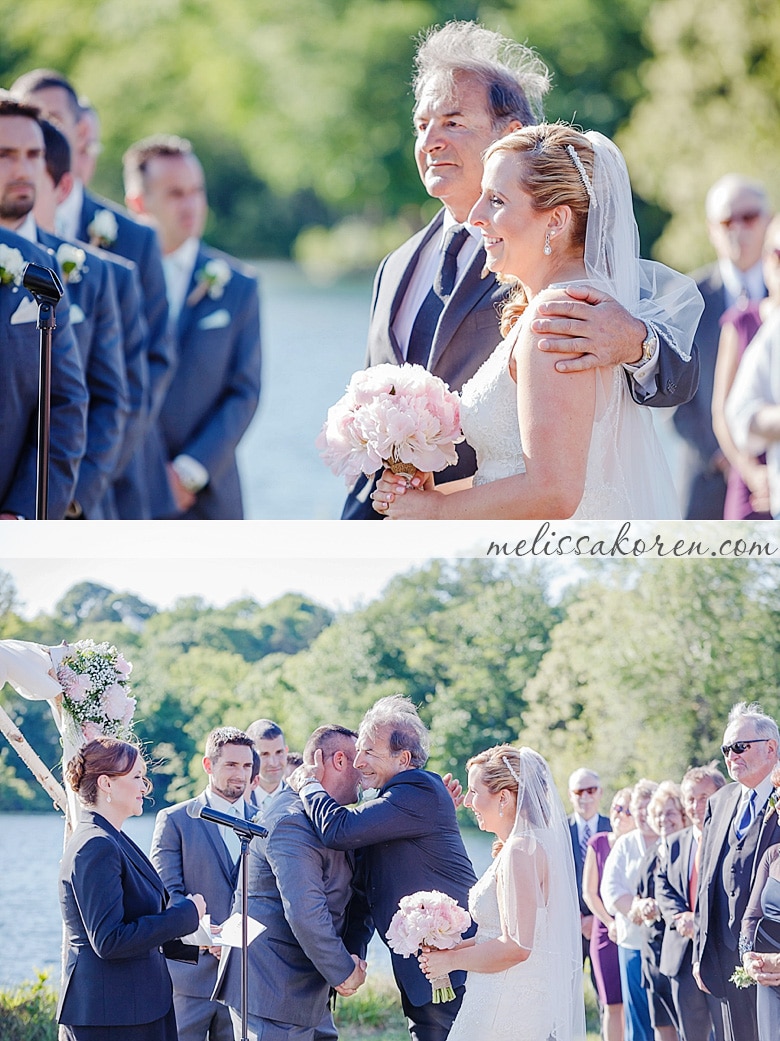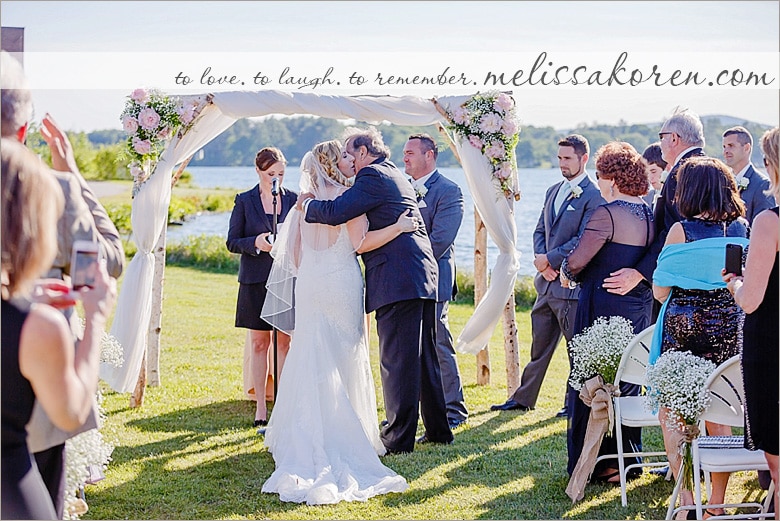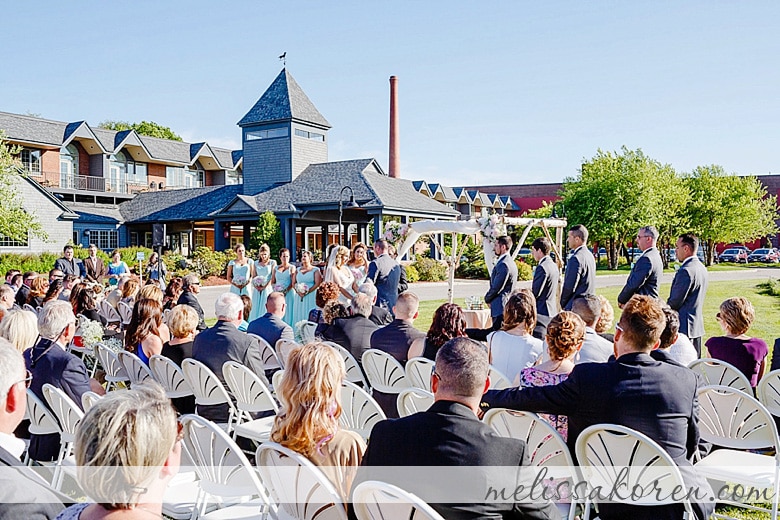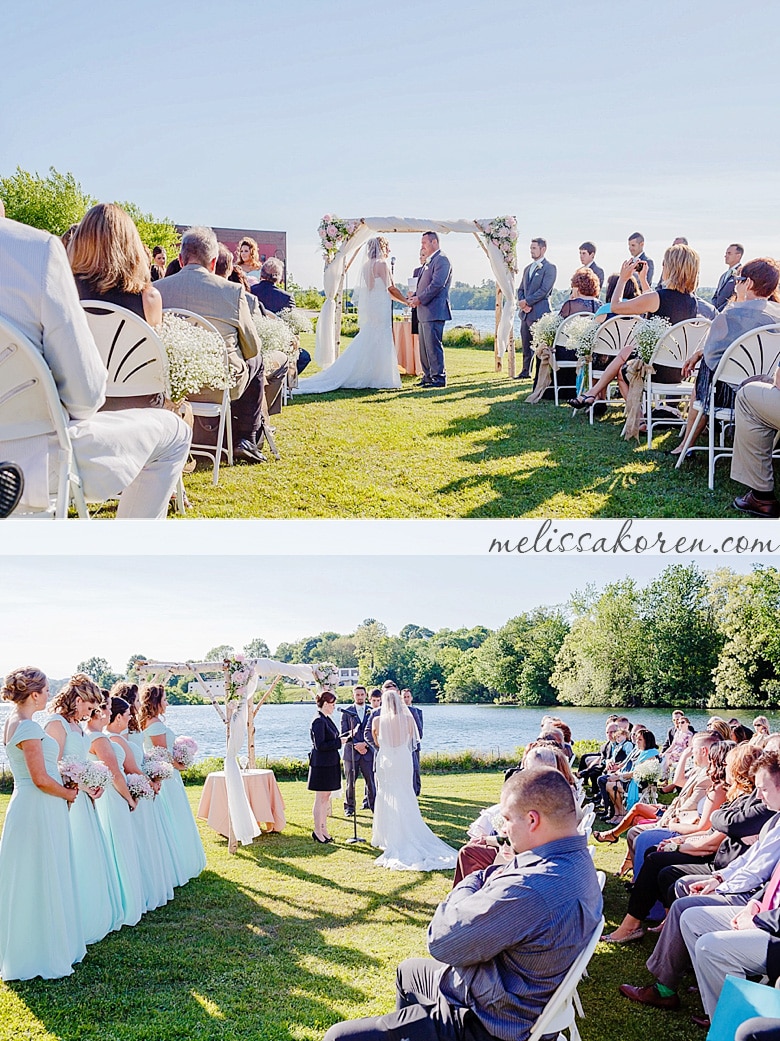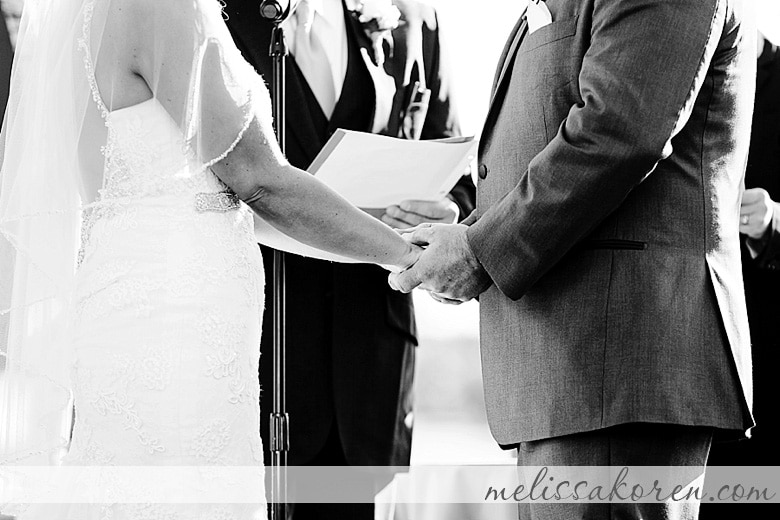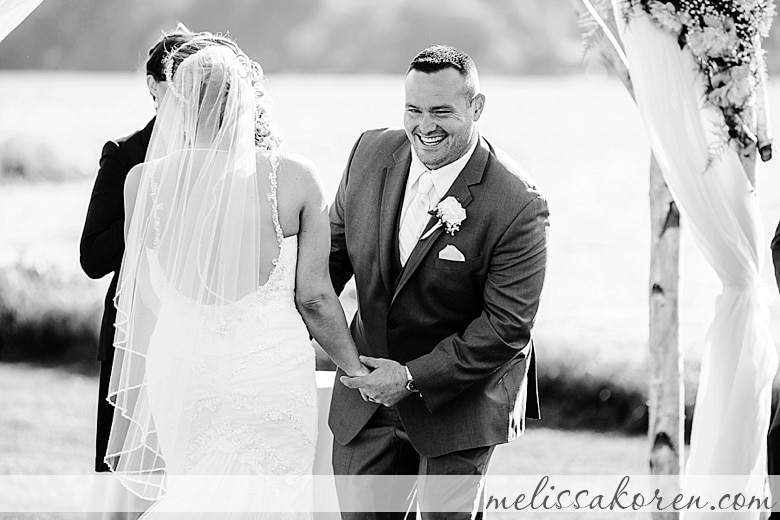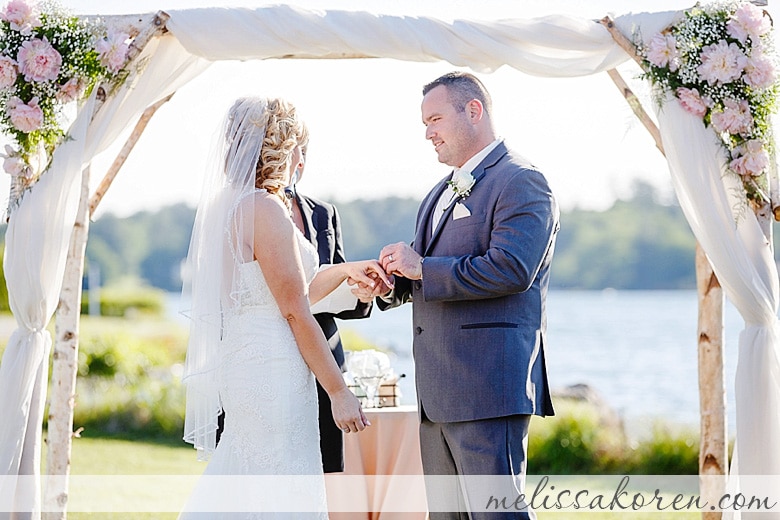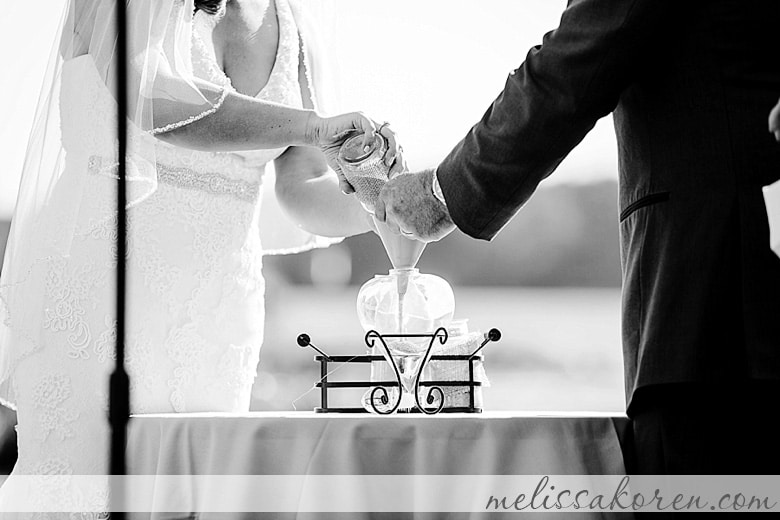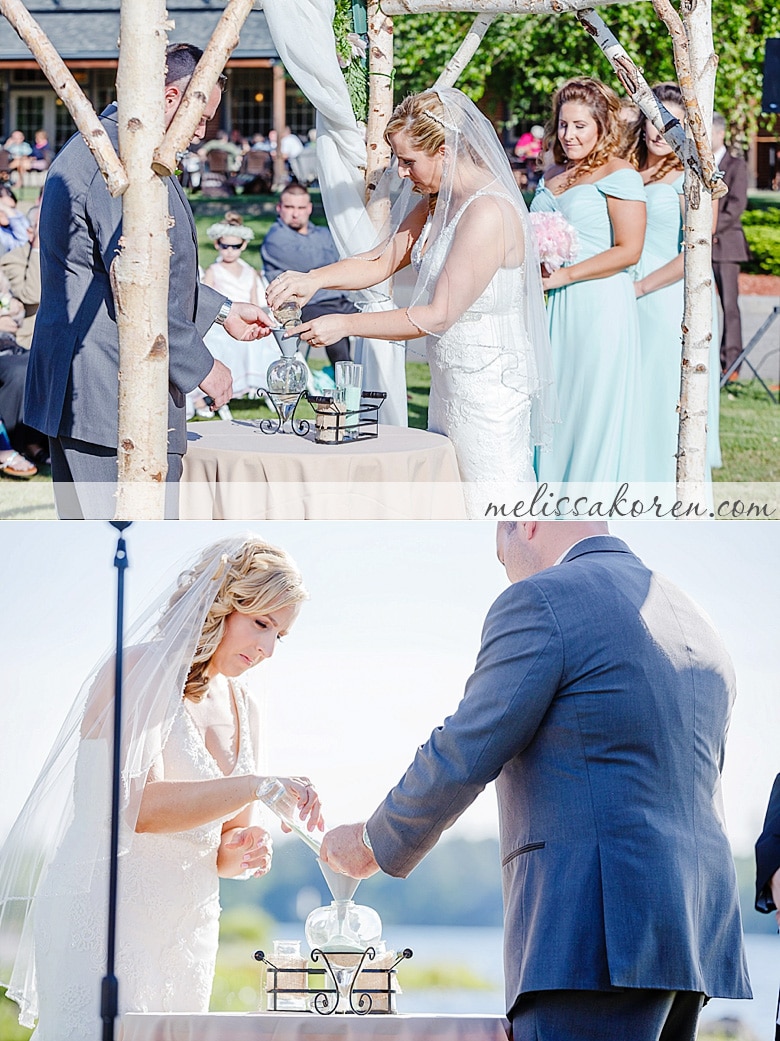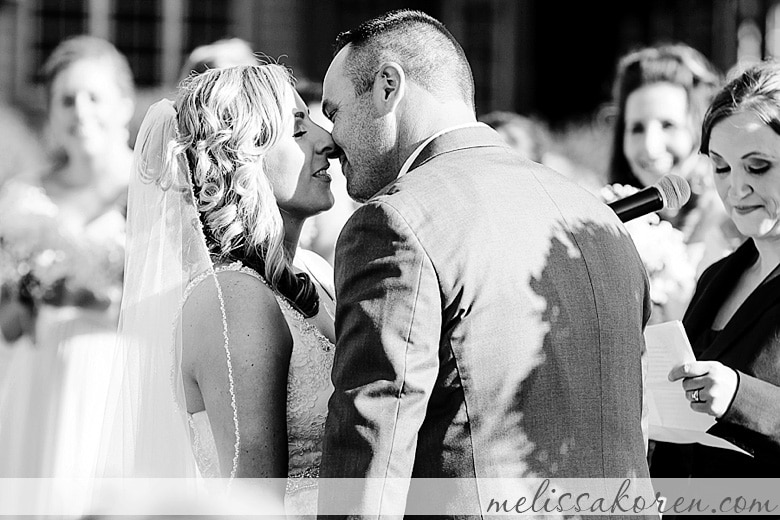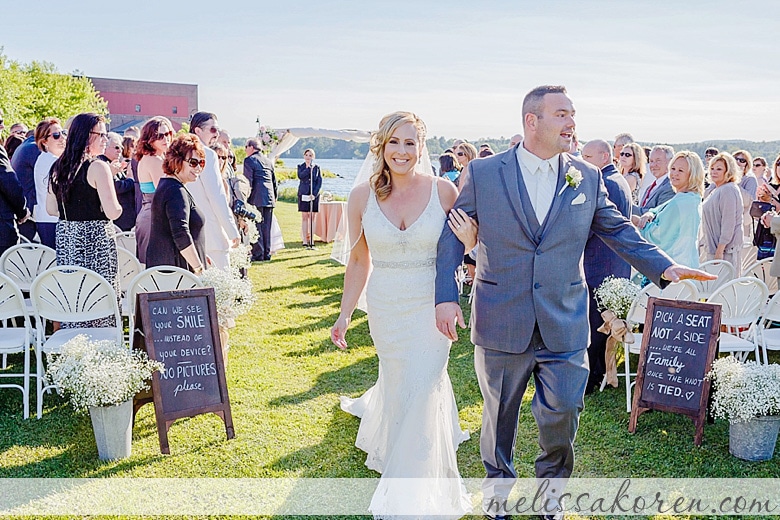 Ok, maybe this isn't the most romantic thing ever, but maybe it is! So much love you can have the patriots on your wedding cake if you want to 😉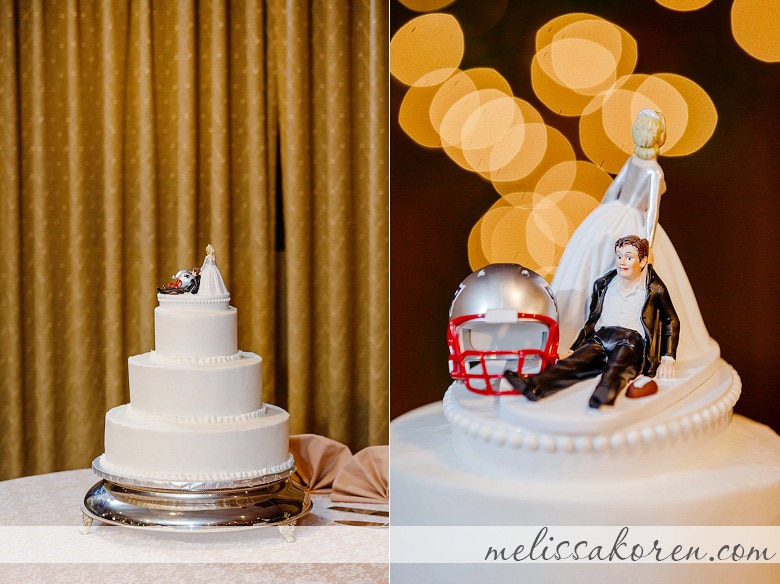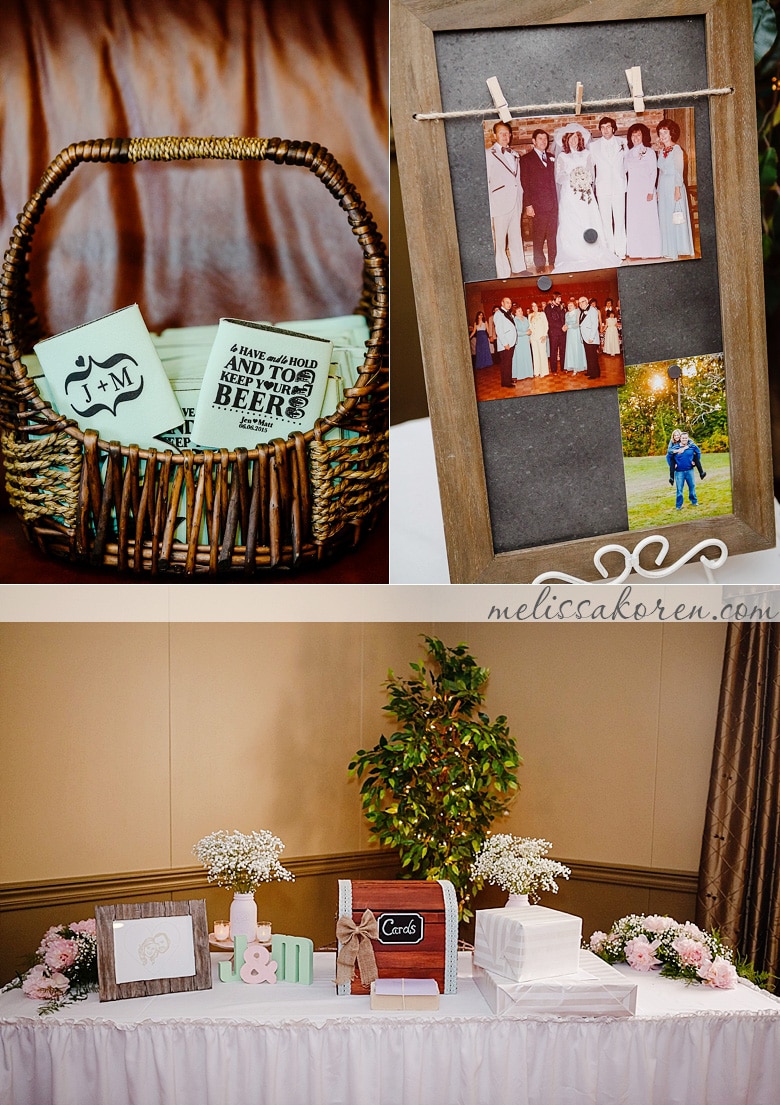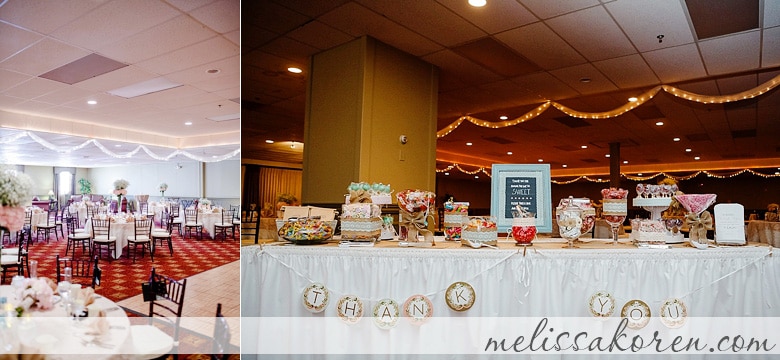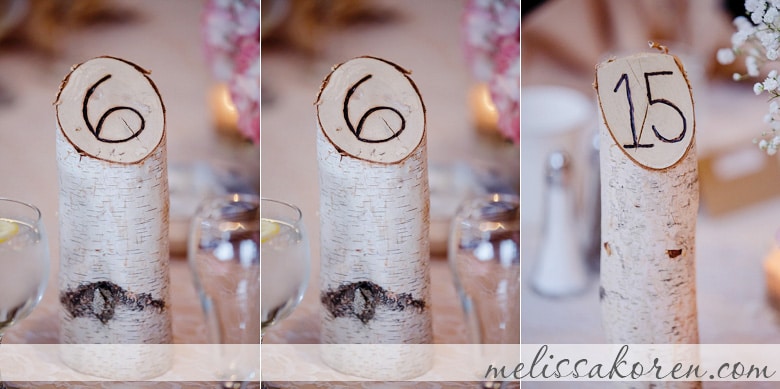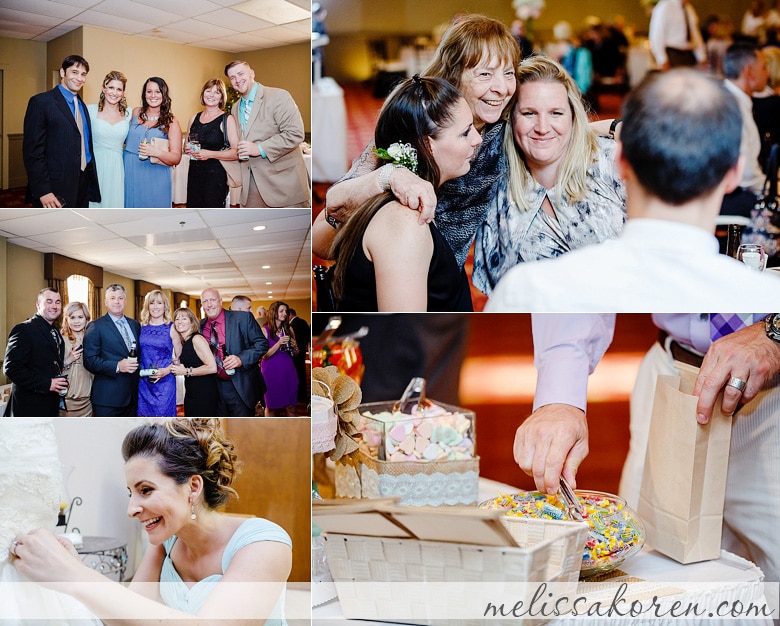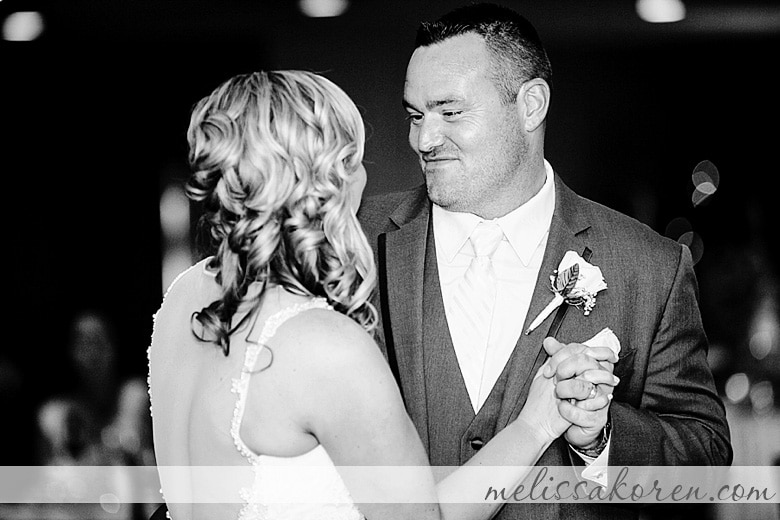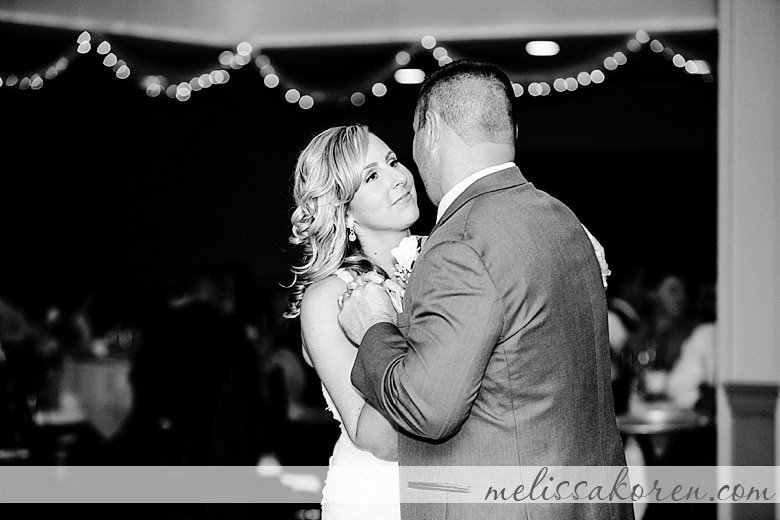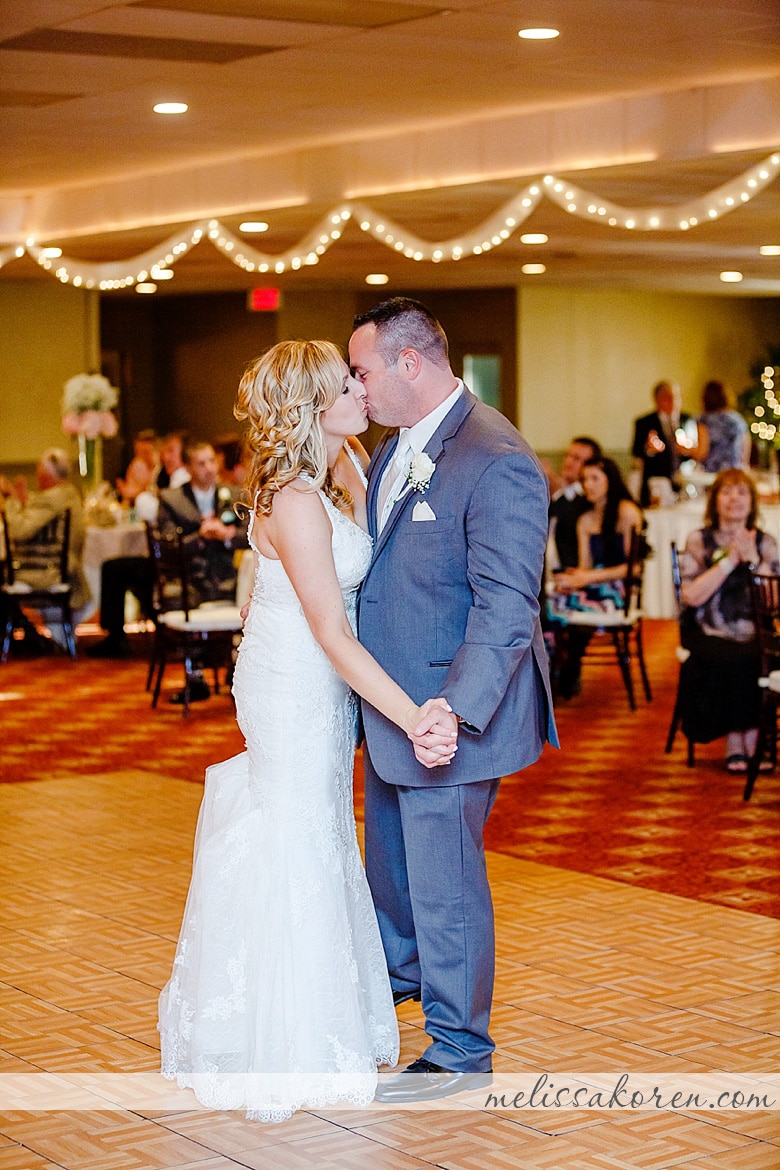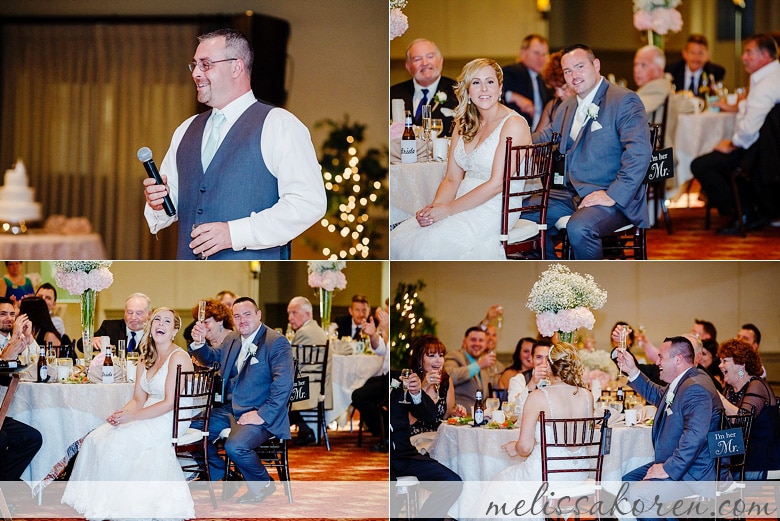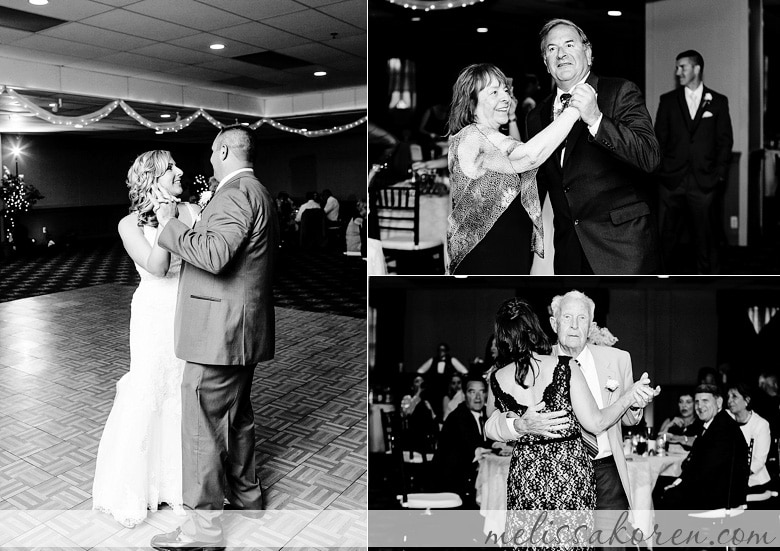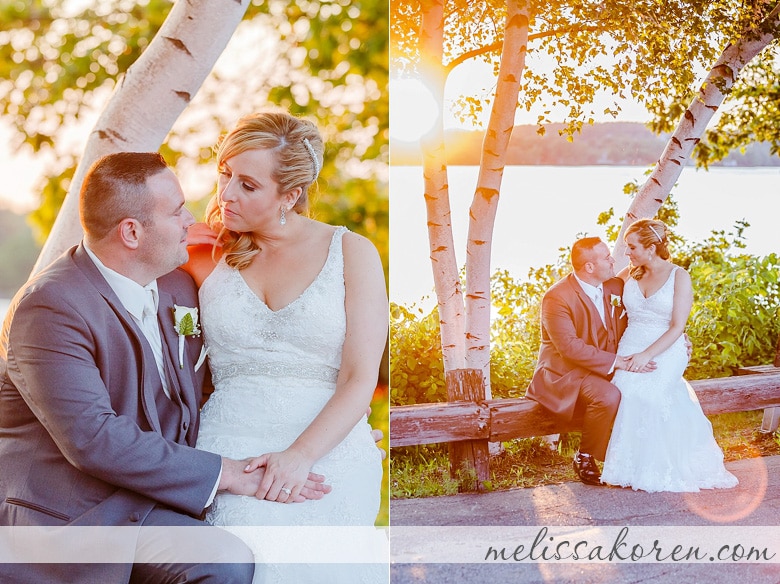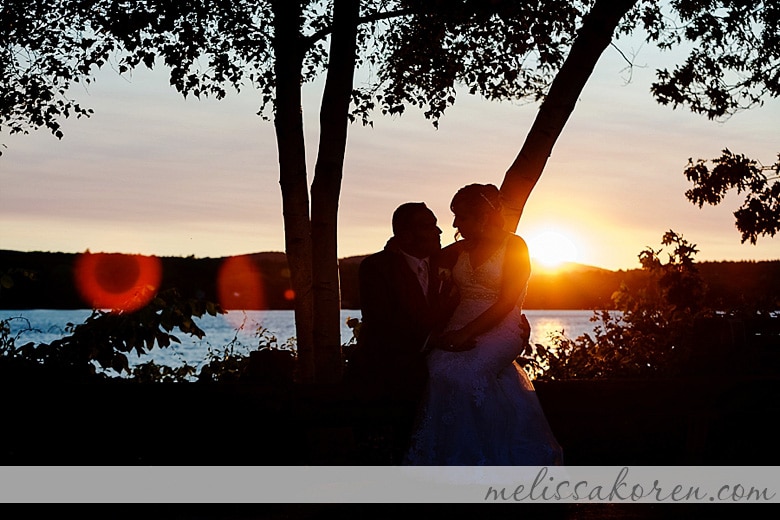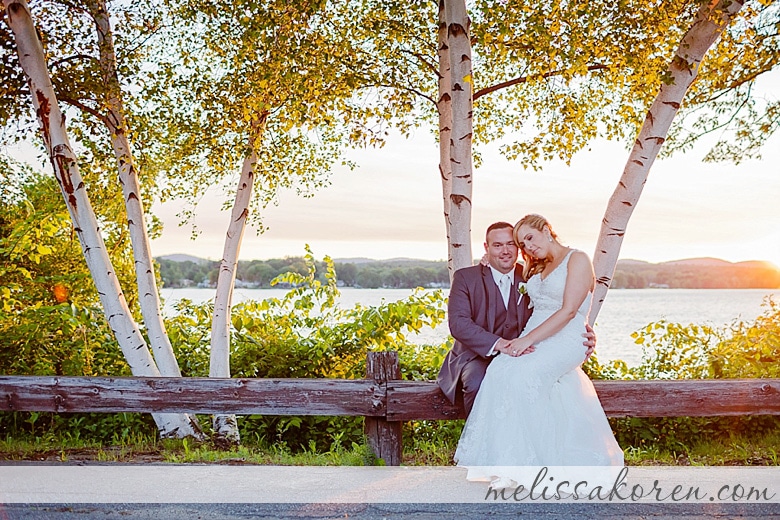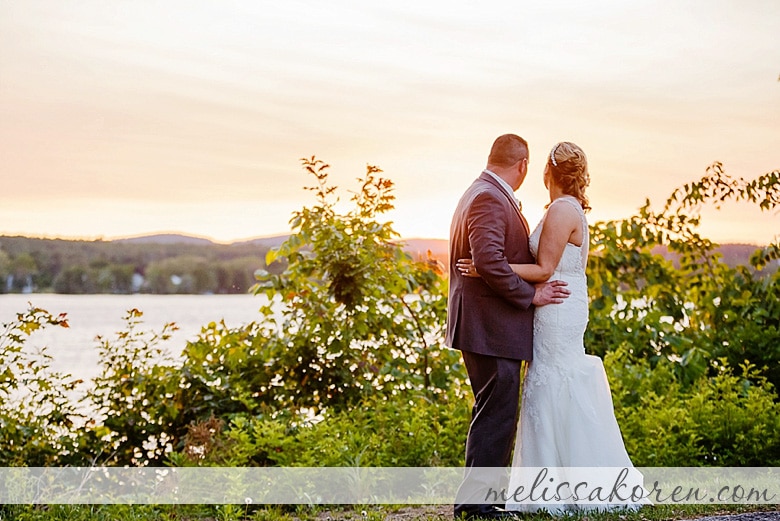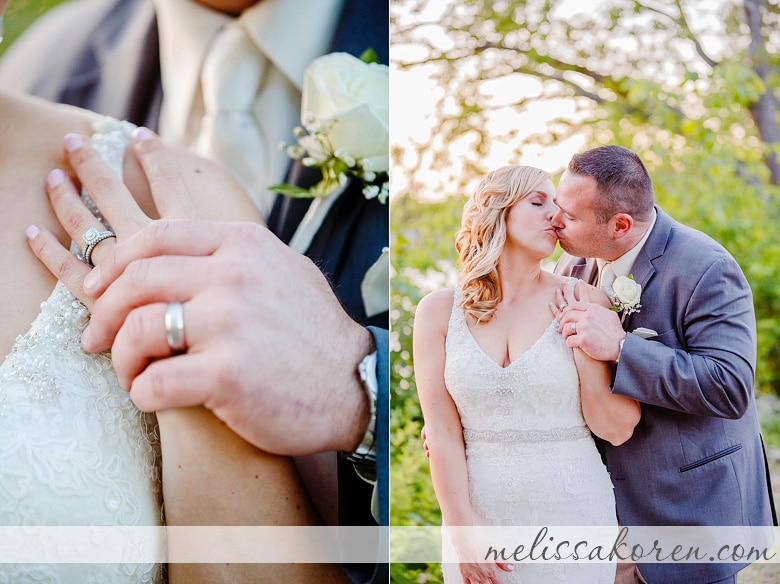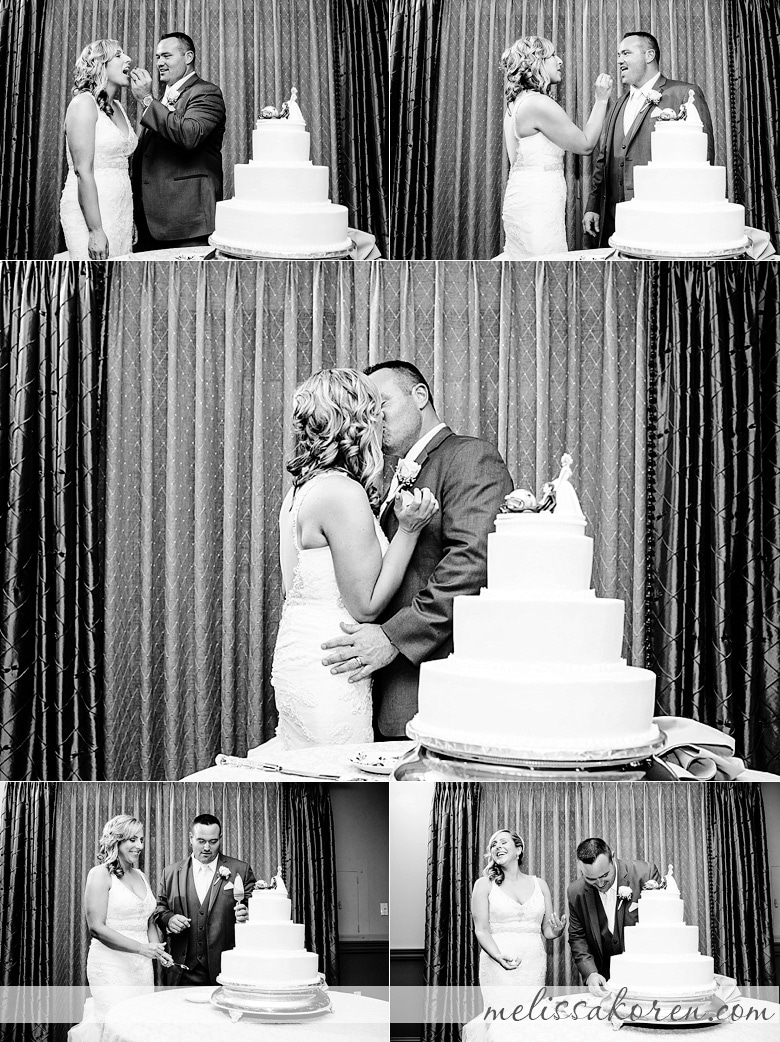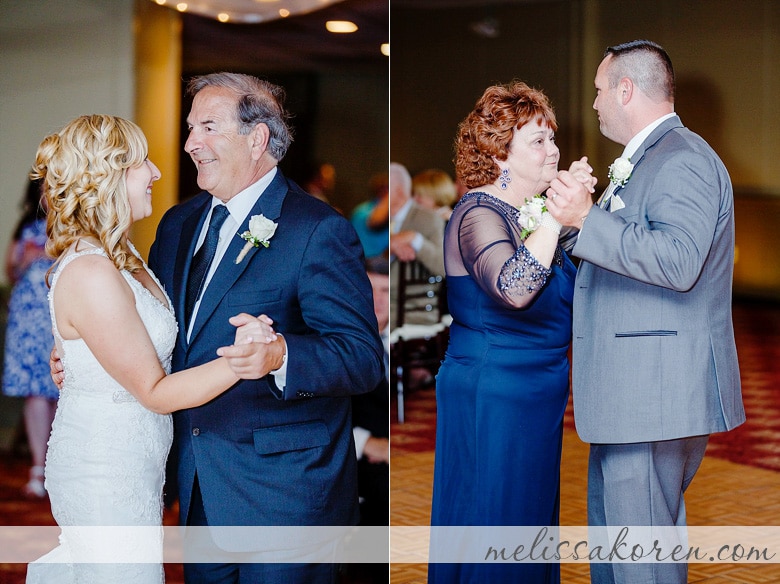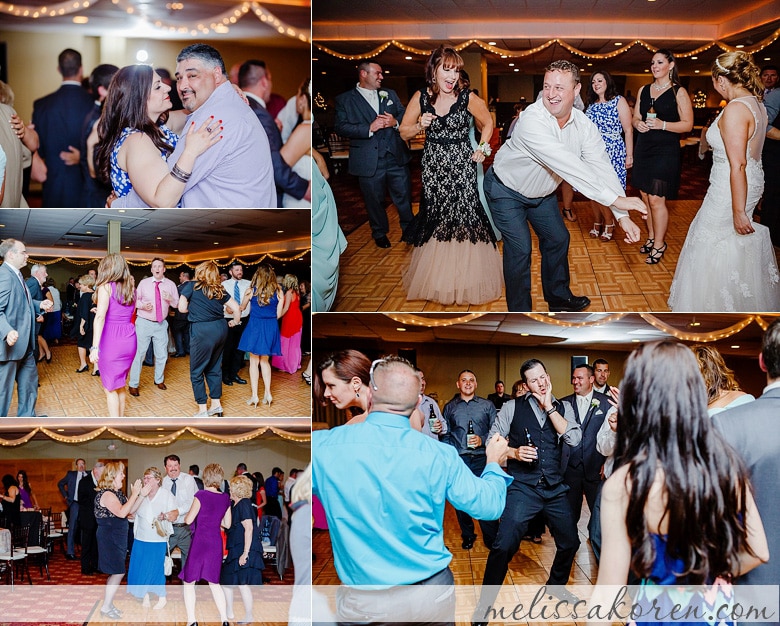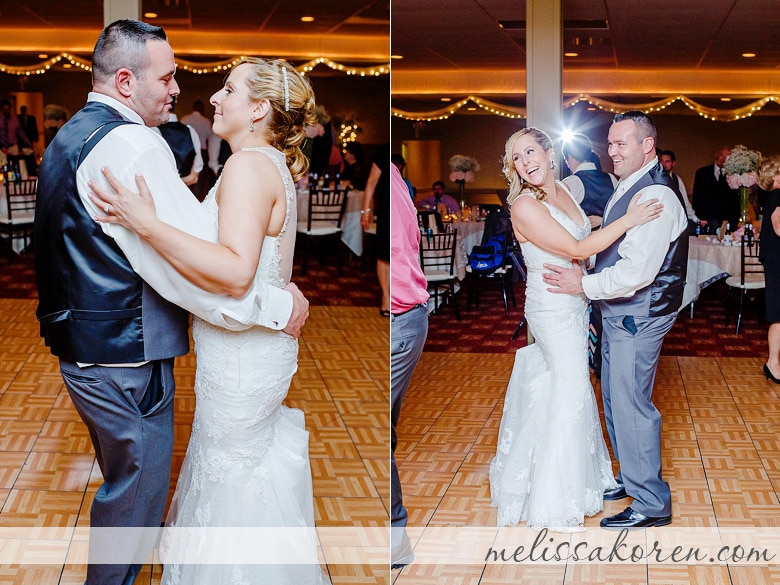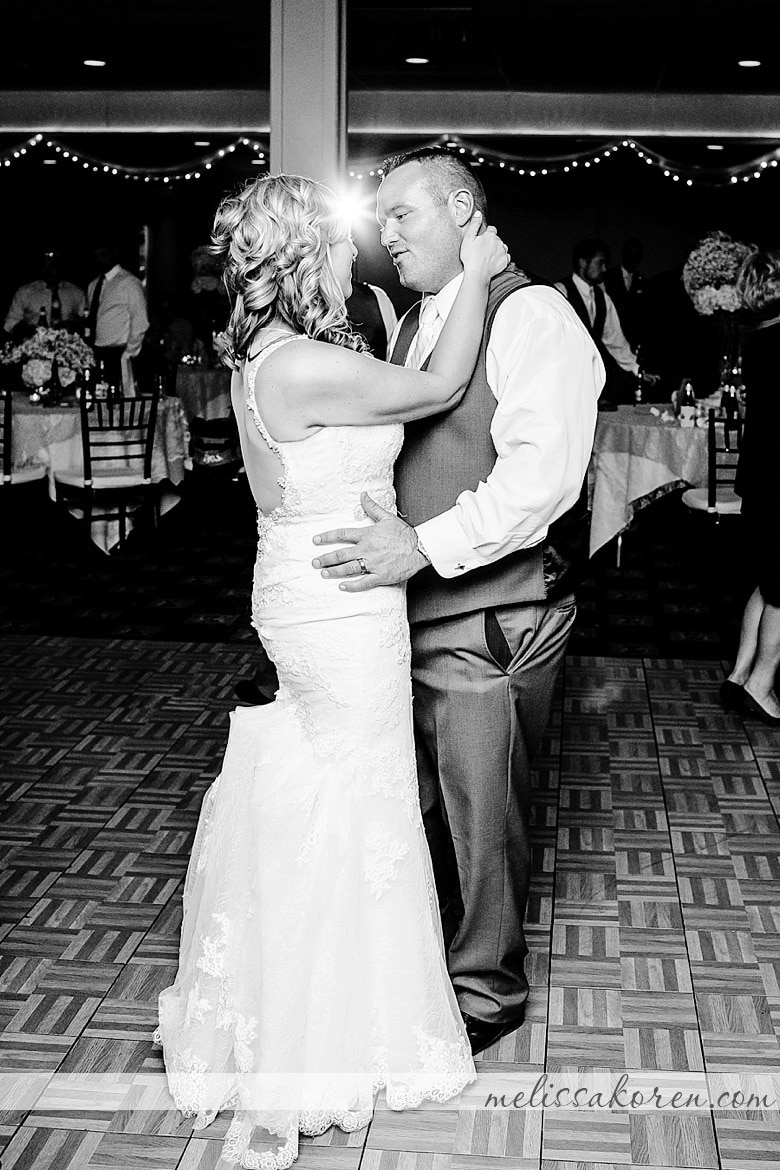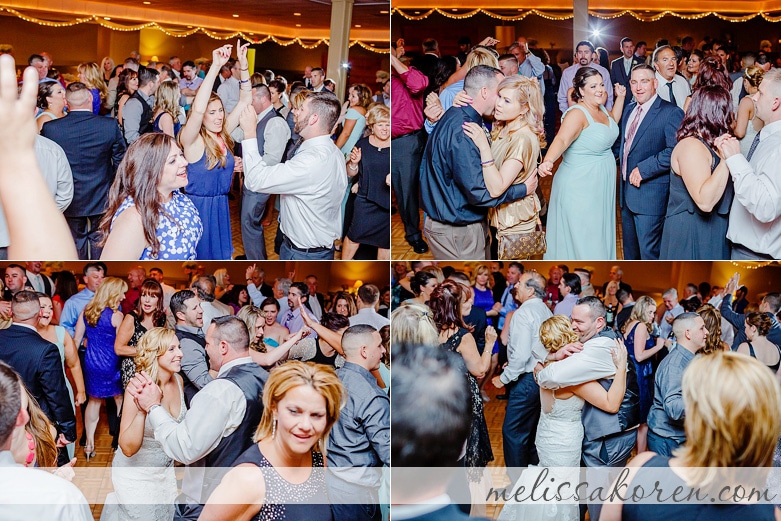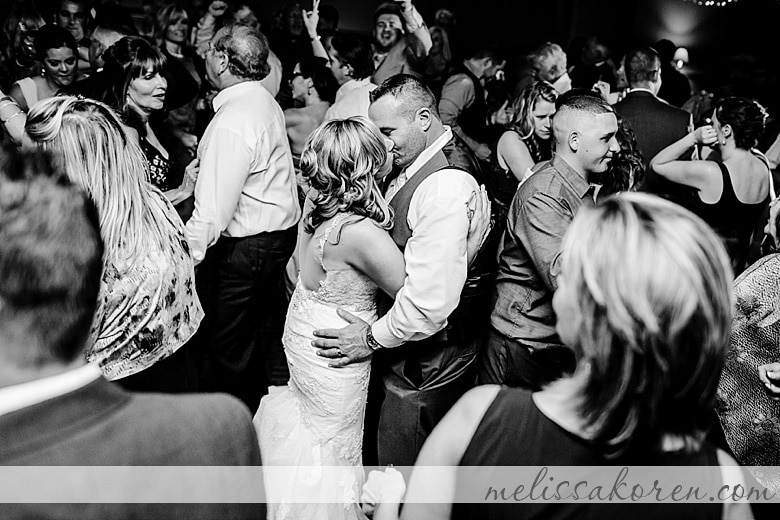 Do you agree? Can you feel the love tonight.. er.. Romance?!
It was a truly magical day and I was so honored to be a part of it, thank you guys!
Venue
Officiant

Family Friend

DJ/Entertainment
Florist

Family Friend

Hair
Makeup

Family Friend