Kelly & Dan visited the Connors Center and fell in love with it.  I mean, WHO WOULDN'T!?  And it just so happens my photo graces the cover of Connors Center Wedding brochure .  They did a little more digging around my website and saw the post of Jen & Pete's Wedding and reached out to see if I had their date available.  I did, and we chatted on the phone, and the rest is history in the making!
They got engaged at the Arnold Arboretum and so it seemed like the logical choice for their engagement photos.  I didn't even know this place existed but MAN am I glad they introduced me to it.  It's just full of beautiful spaces and of course – trees!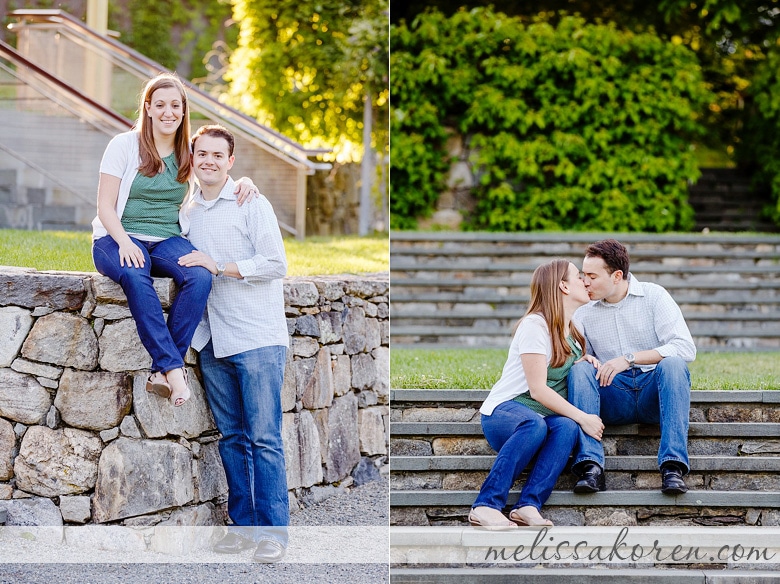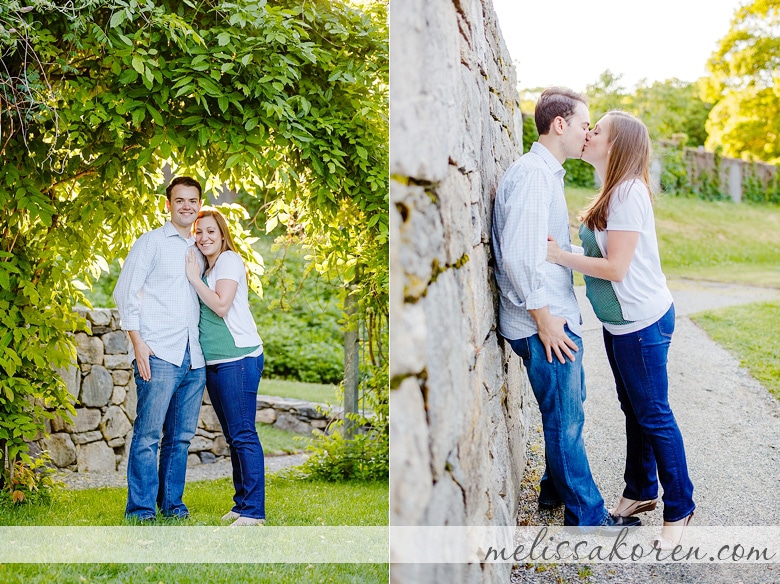 Yes yes yes!  LOVE!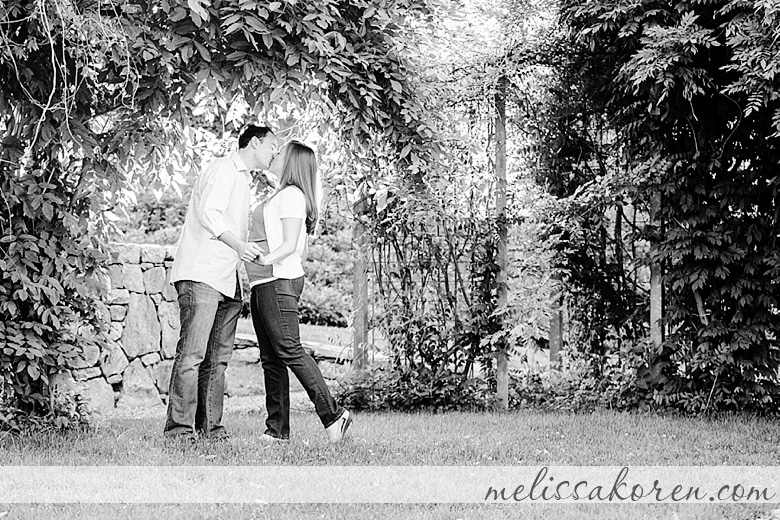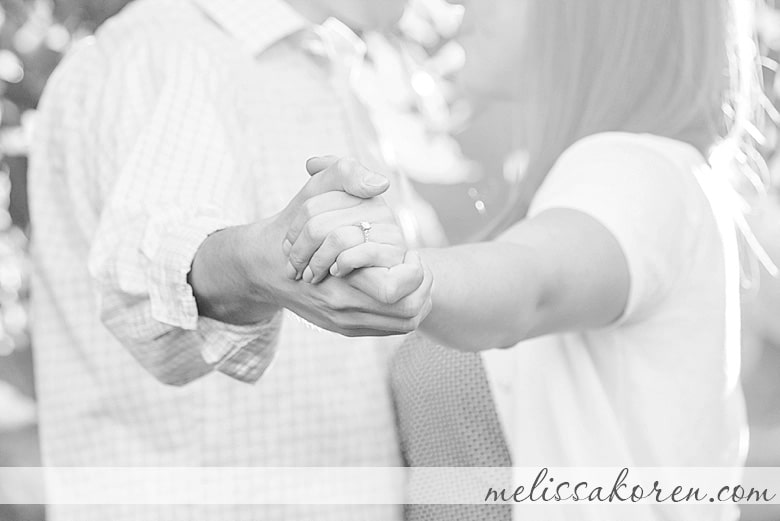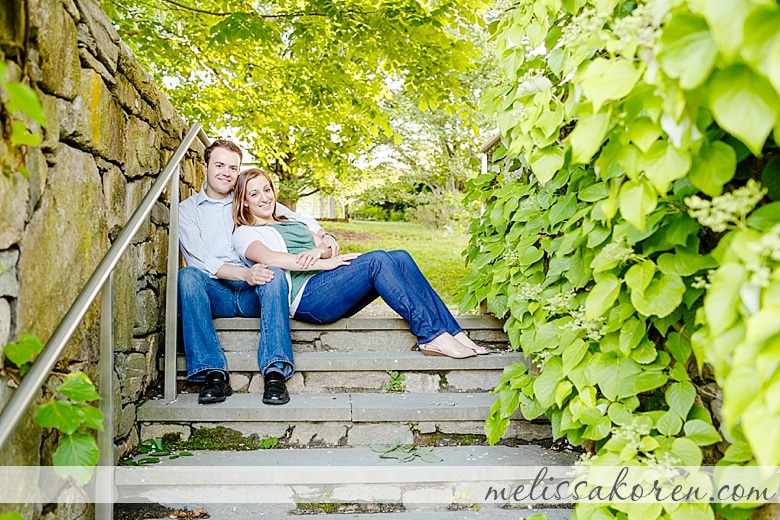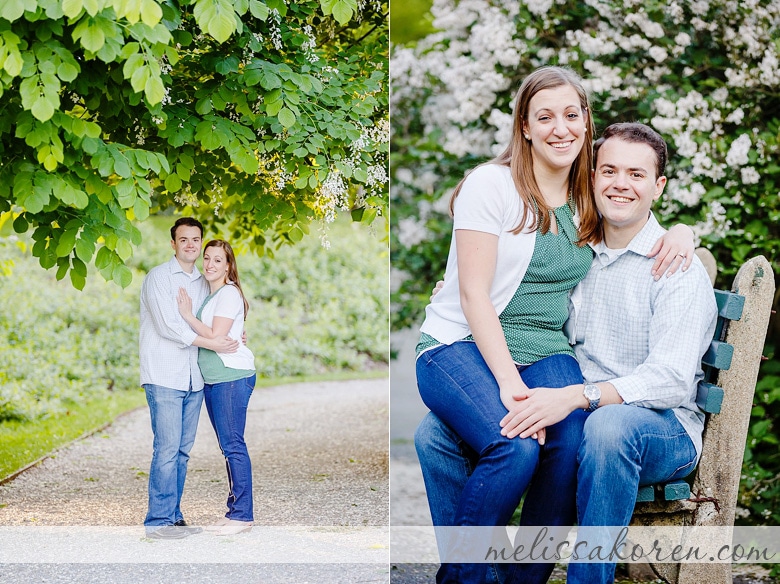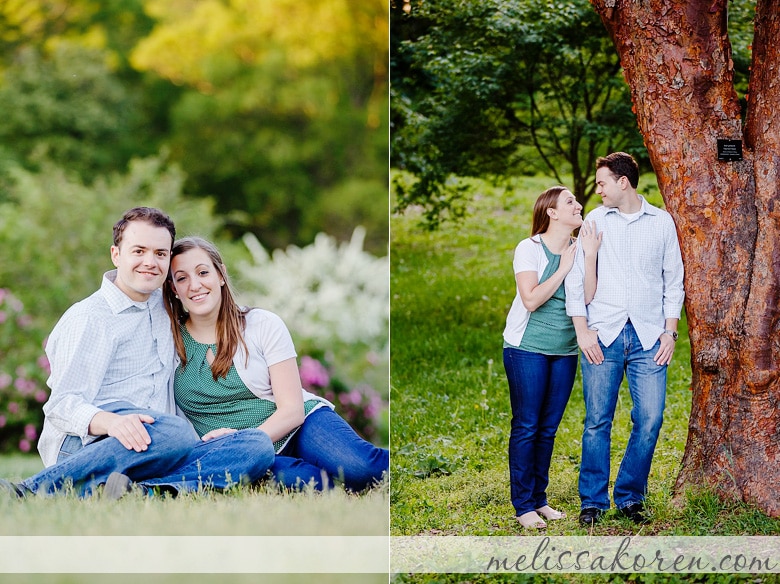 I believe this is where I asked if they wanted to go stand in the Shire.  This little tiny patch of green had such a different, ethereal feeling than the rest of the grounds.  It was so cool.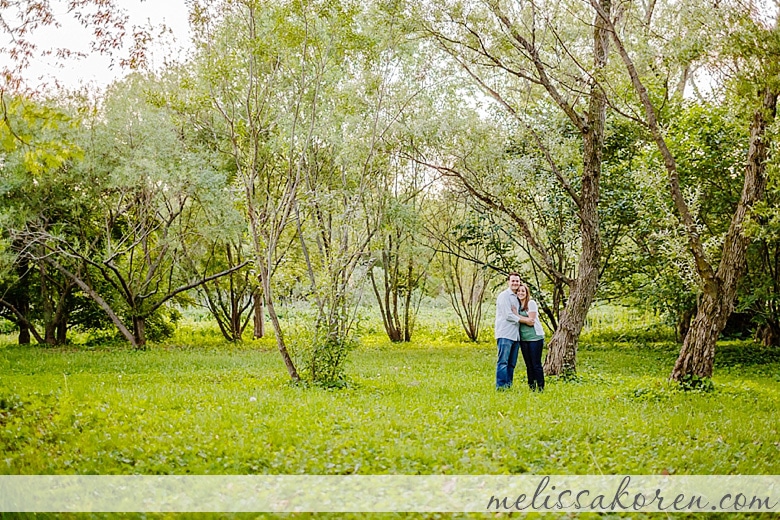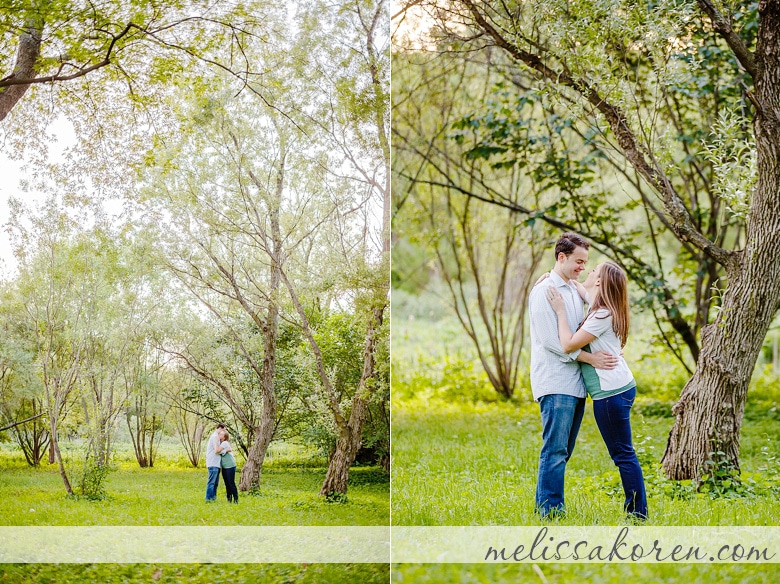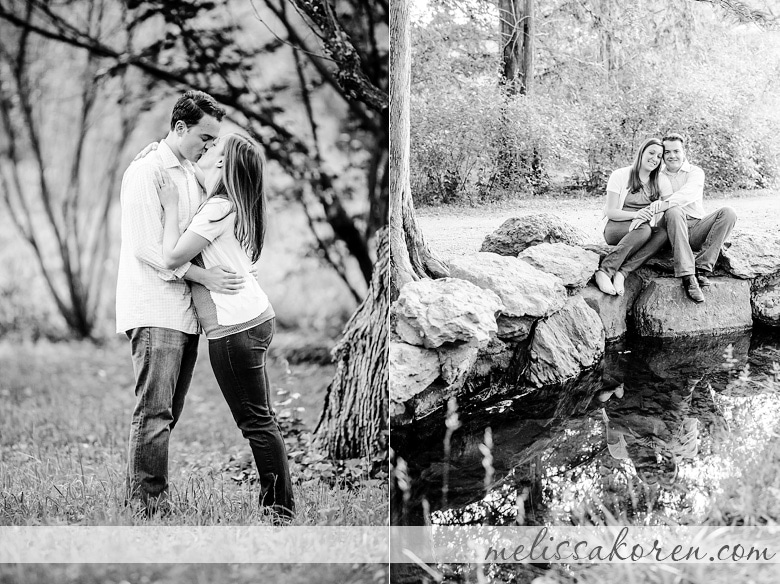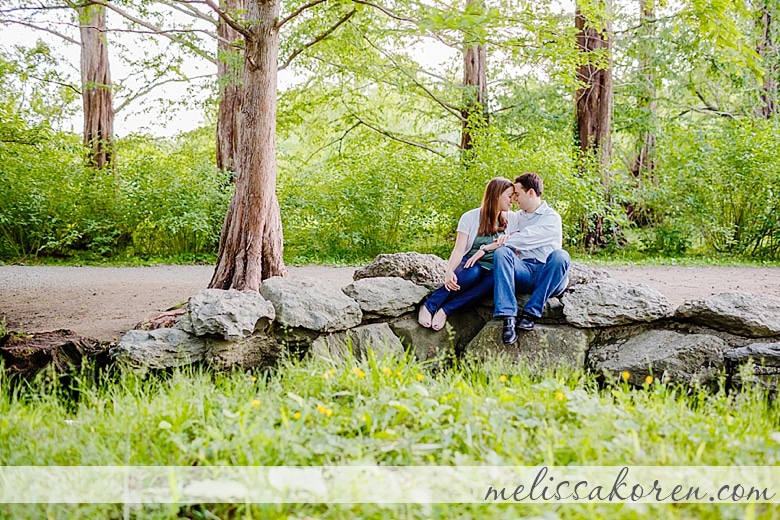 As we were leaving I saw this little tiny framed spot with a stump up the hill.  They obliged me in climbing the steep slope and plopping on the stump.  I thought I was just being silly, but I really love this shot!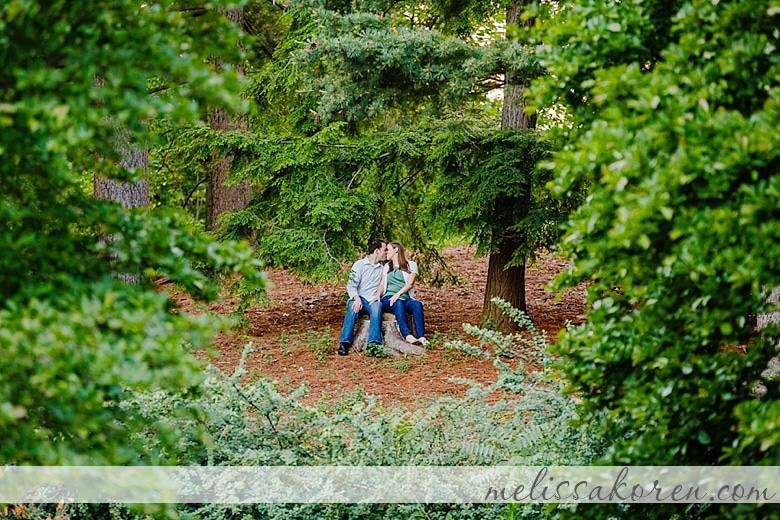 Engagement shoots are great for getting to know my couples. We have so much fun talking and laughing and learning about each other.
I also ask a few questions on their initial booking intake – Kelly's favorite beverages cracked me up – and how fortuitous that mexican food & tequila go together so nicely 😉 And Dan – anything with cheese? That's pretty much my motto.
What are your favorite beverages?

Dan: anything involving whiskey or single malt scotch
Kelly: coffee and tequila (but not together)

What are your favorite foods?

Dan: Anything with cheese, but Italian food in general
Kelly: Pineapple and pretty much all Mexican food
I can't wait for more adventures together guys! I hope you're doing well!
~xoxo melissakoren