As if I wasn't already smitten with Kayla & Paloma and their Late Summer Dockside Wedding York Maine, they went ahead and posted this compliment on their FB –
Shout out to the wonderful Melissa Koren Wilson who went above and beyond her duties to make sure our day was extra fabulously penguintastic.. THANK YOU! so many unicorns and rainbows!
PENGUINTASTIC!? I've NEVER been more excited about a compliment!
Event Coordinator: Nicole Mower Weddings & Events
Officiant: Family Friend
DJ/Entertainment: DJ Leah V
Florist: Flowers by Leslie
Venue: Dockside, York ME
Cake Vendor: Random Acts of Sweetness
Hair: Katy Garafano
Makeup: Cassandra Vazquez
Photobooth: Maine to Boston Photobooth
The wedding day was the very definition of them. Full of color and sass, but completely relaxed and approachable. (An approachable wedding? sure – let's roll with it)
If it wasn't bright in color, it was bedazzled – like their custom wedding converse!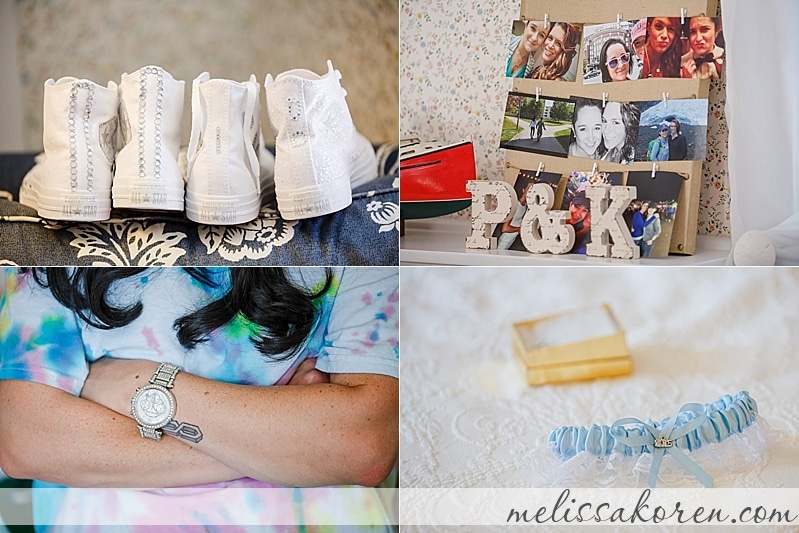 Most of the getting ready happened all together, but the girls split off just in time to put on their dresses and get ready for the big reveal as each of their families walked them down the aisle.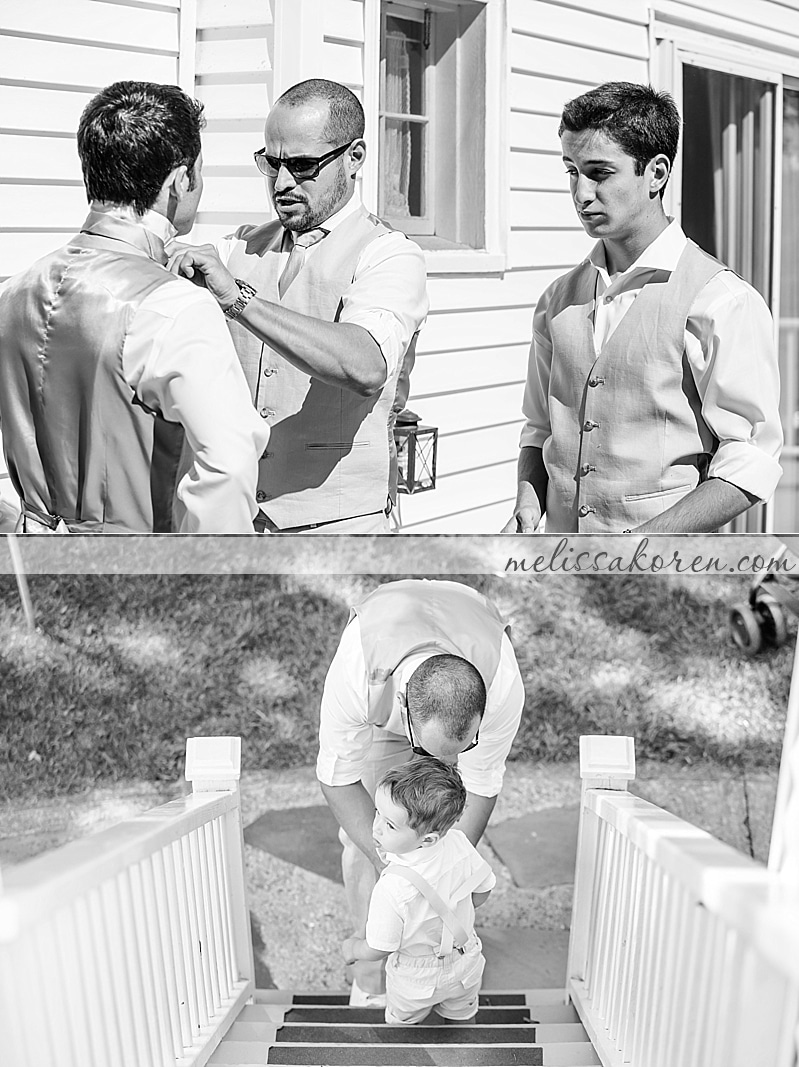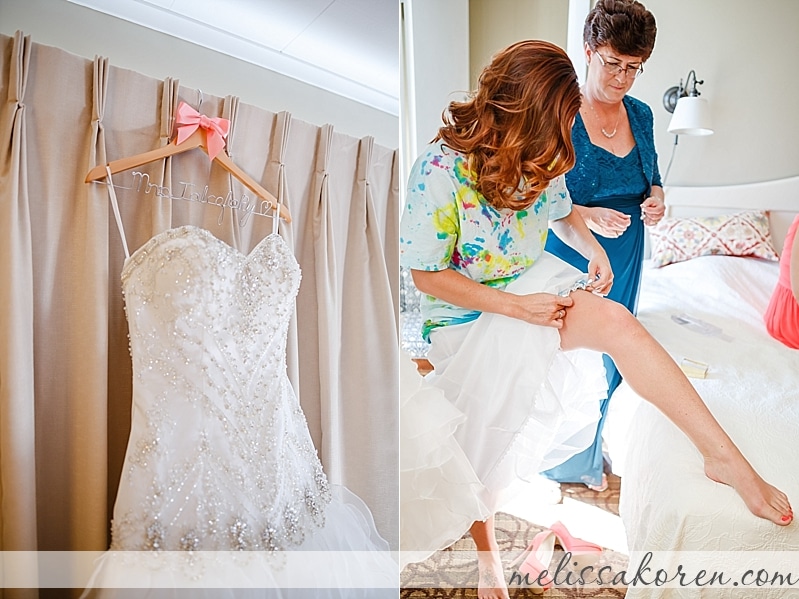 Kayla was so nervous – not about seeing Paloma, but about her dad seeing her all dolled up in her stunning wedding gown!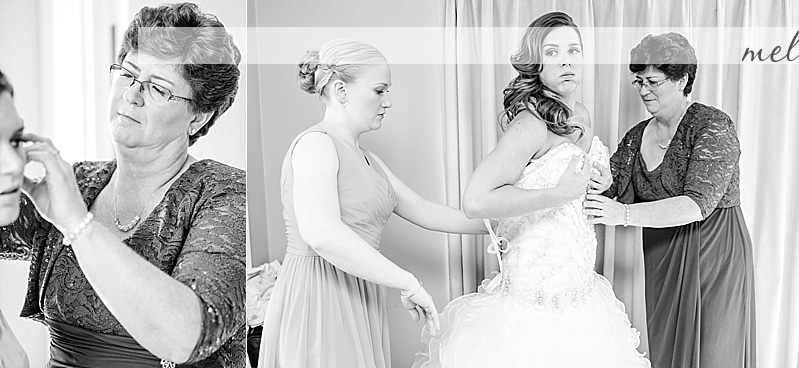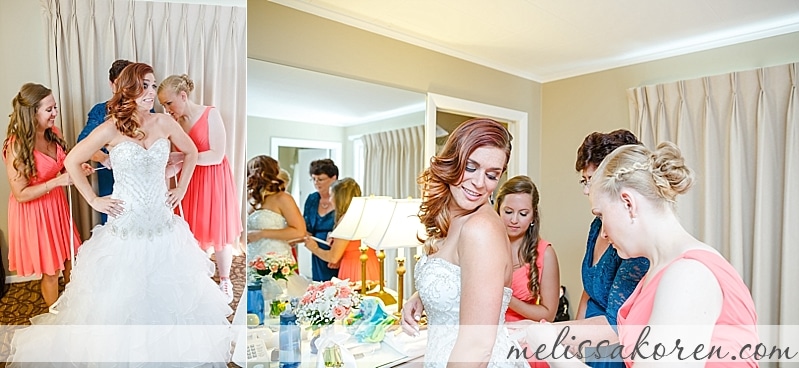 Meanwhile, I checked in on these two beauties – Paloma and her mother – who were holding down the upstairs fort with alllll the style!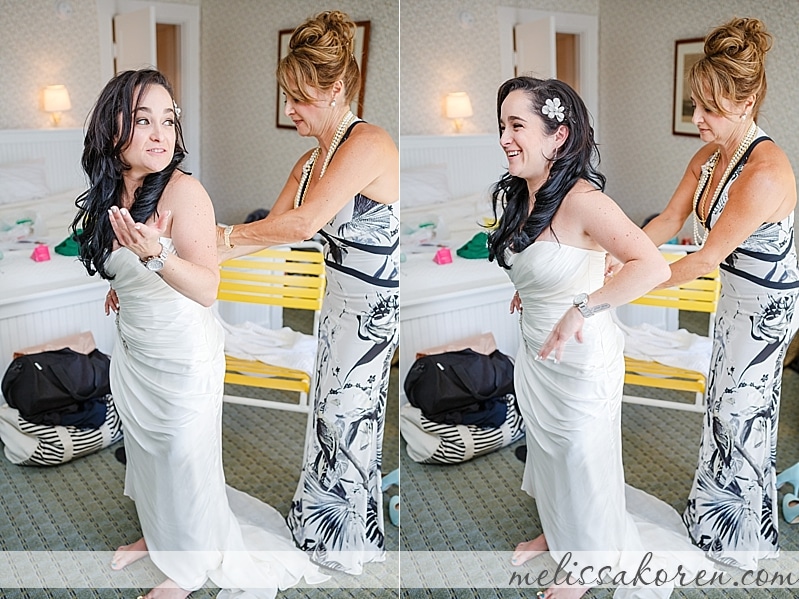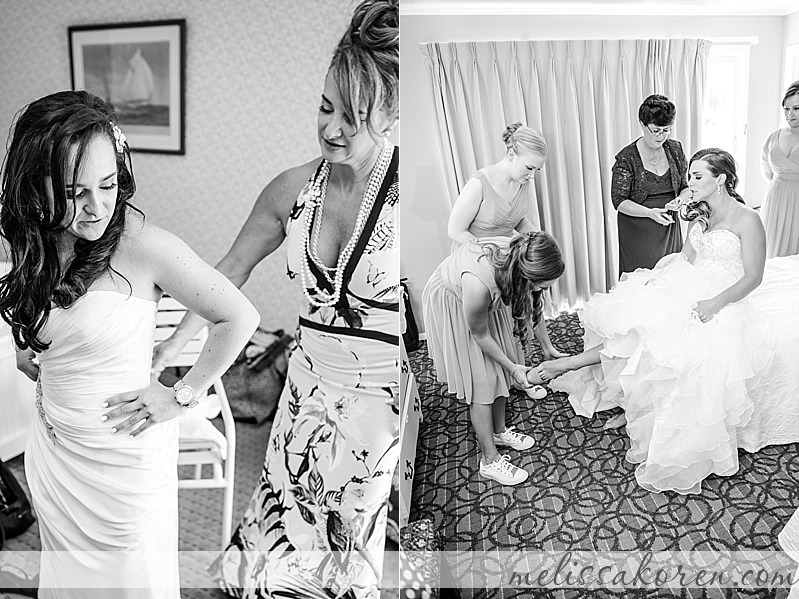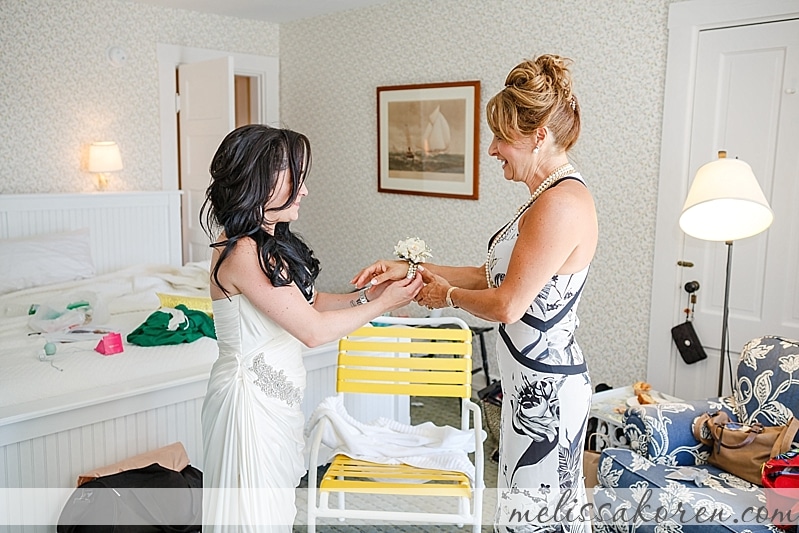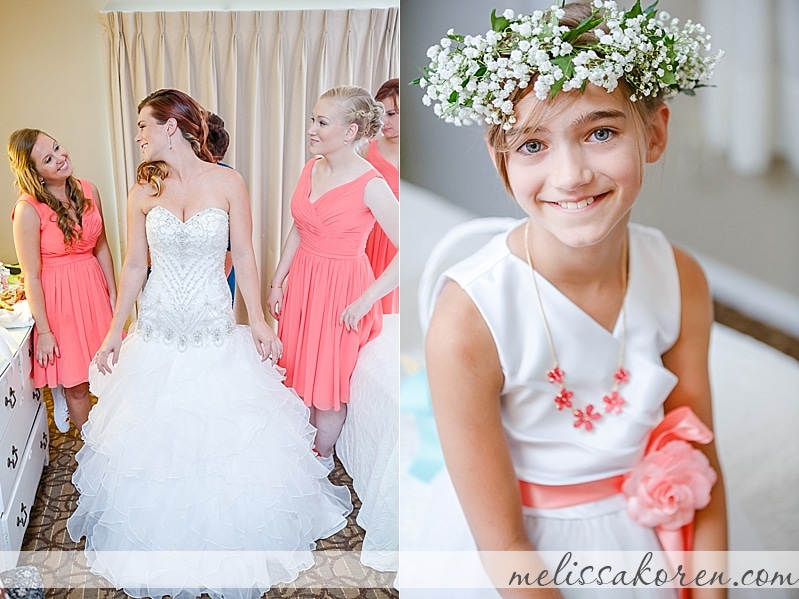 And then it was time for Kayla's dad. With tears in everyone's eyes – including my own – we all witnessed the lovely moment when a father first sees his little girl as a bride. *sniff*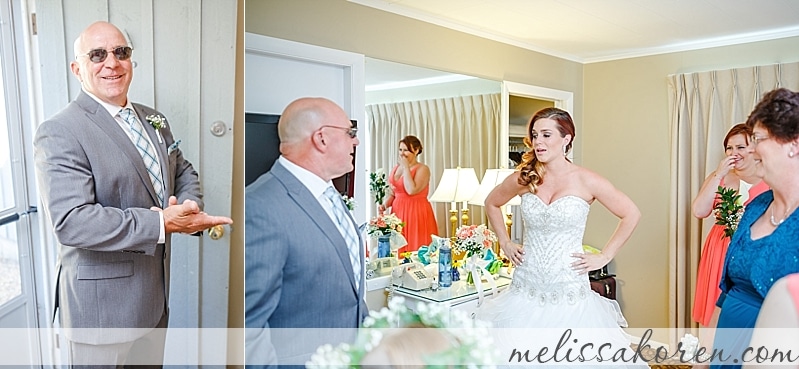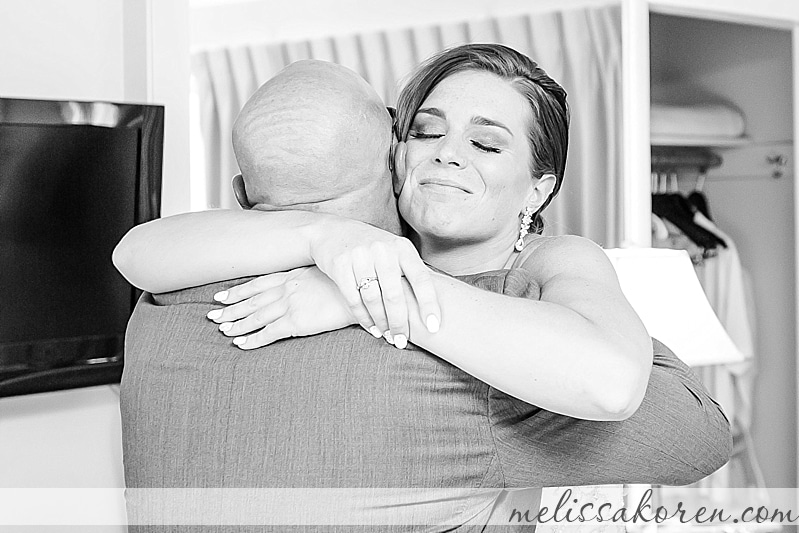 Then we finagled some logistics of getting Kayla across the back of the building and into where she would wait for the ceremony. There was a lot of giggling.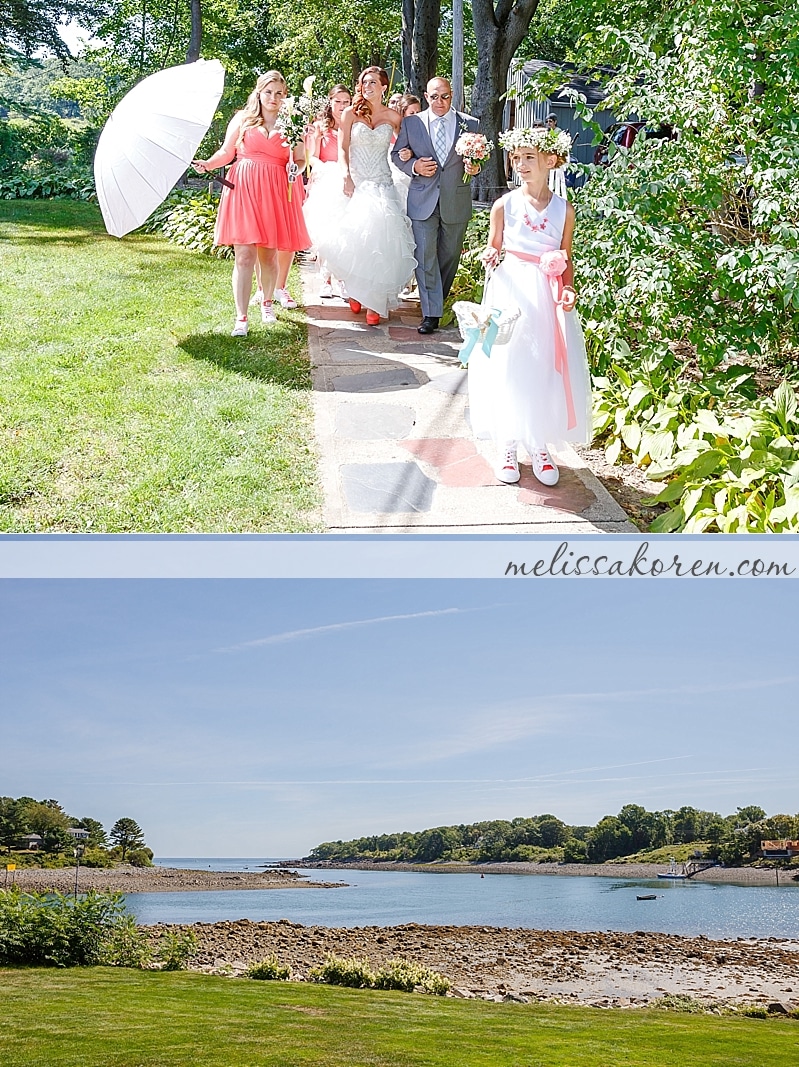 And then – the magic happened!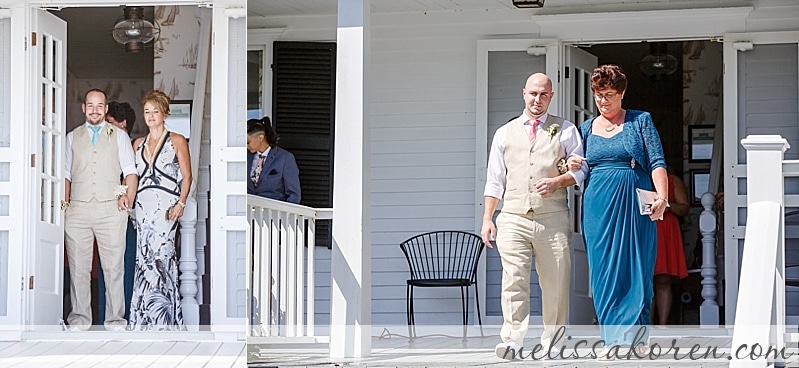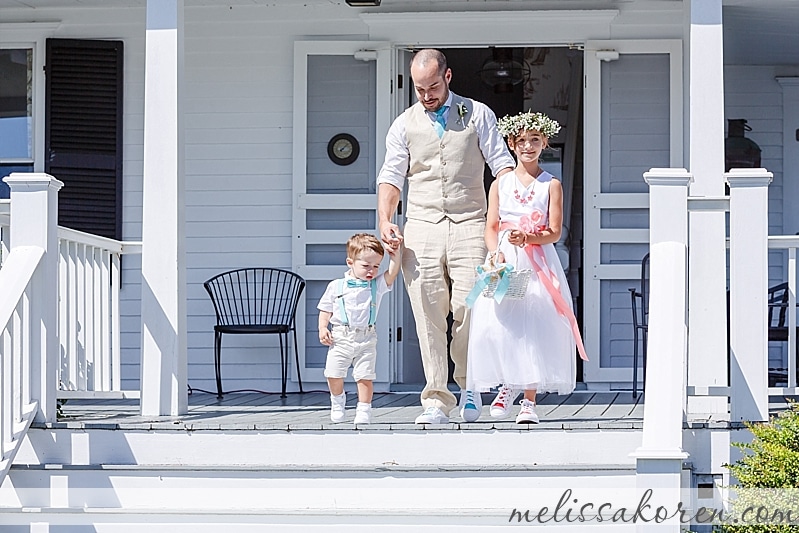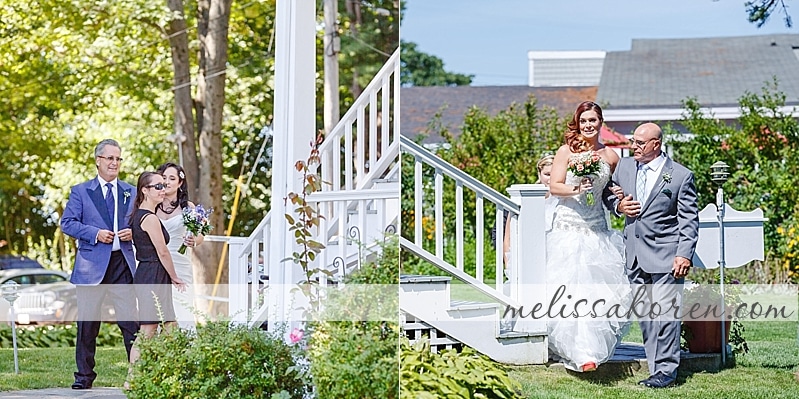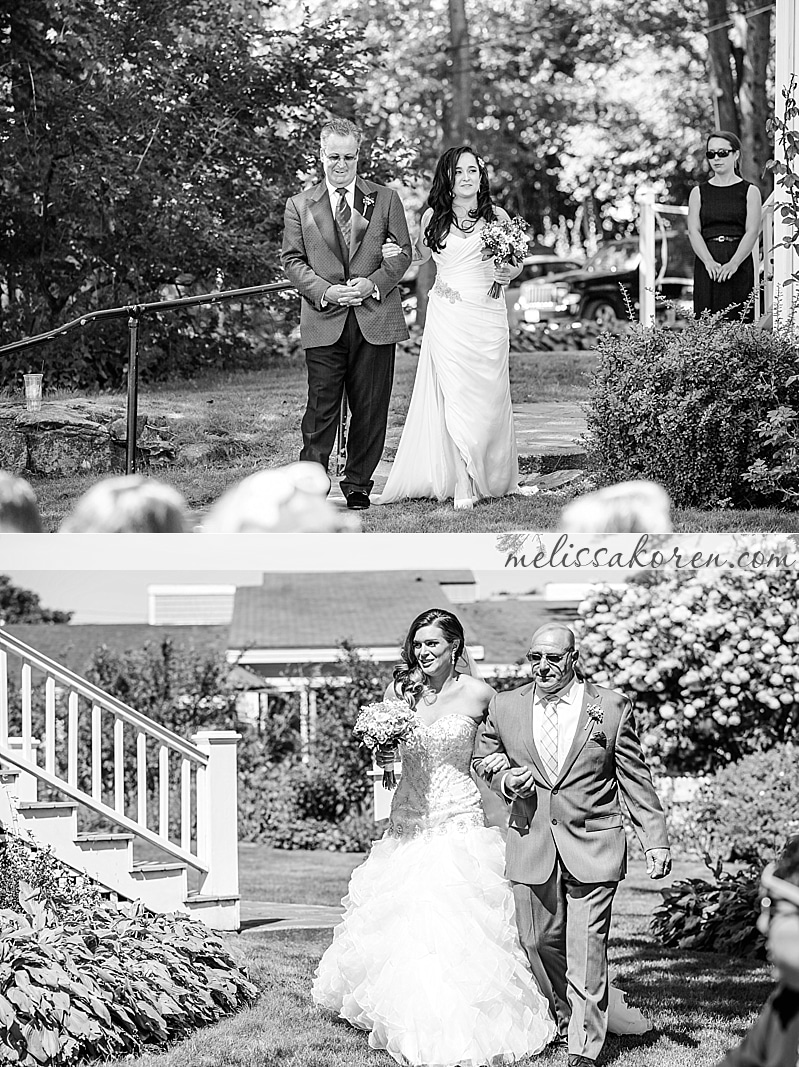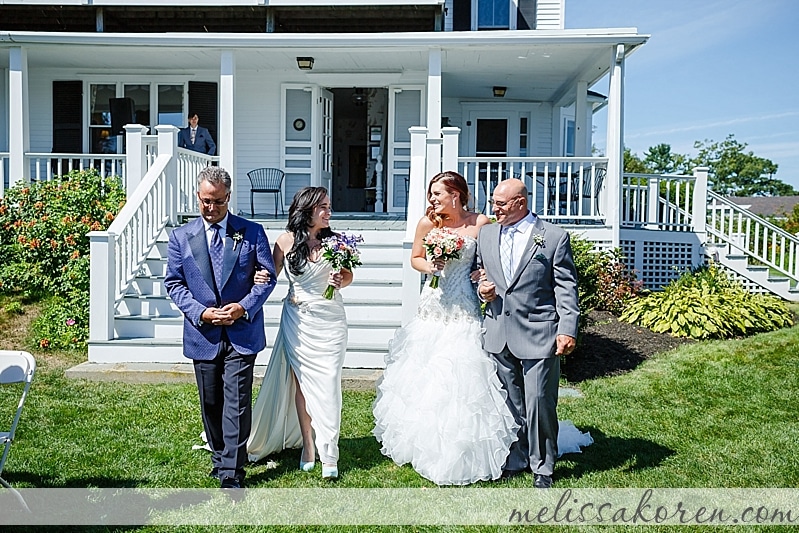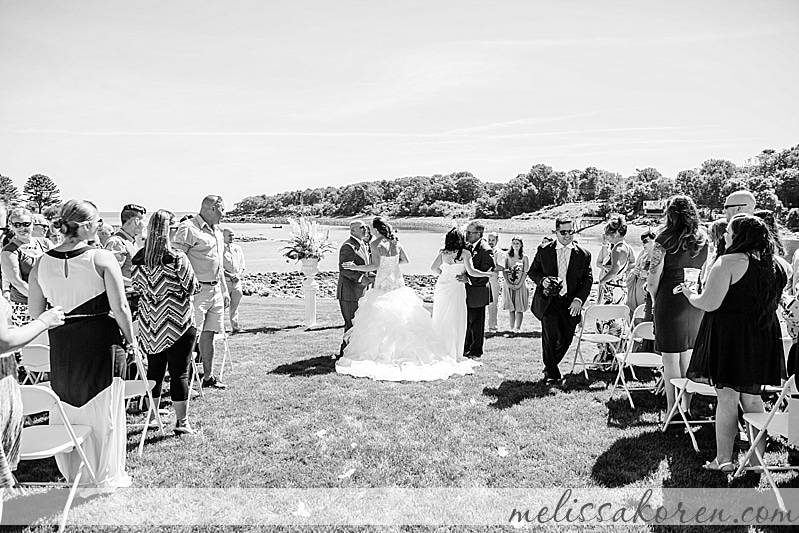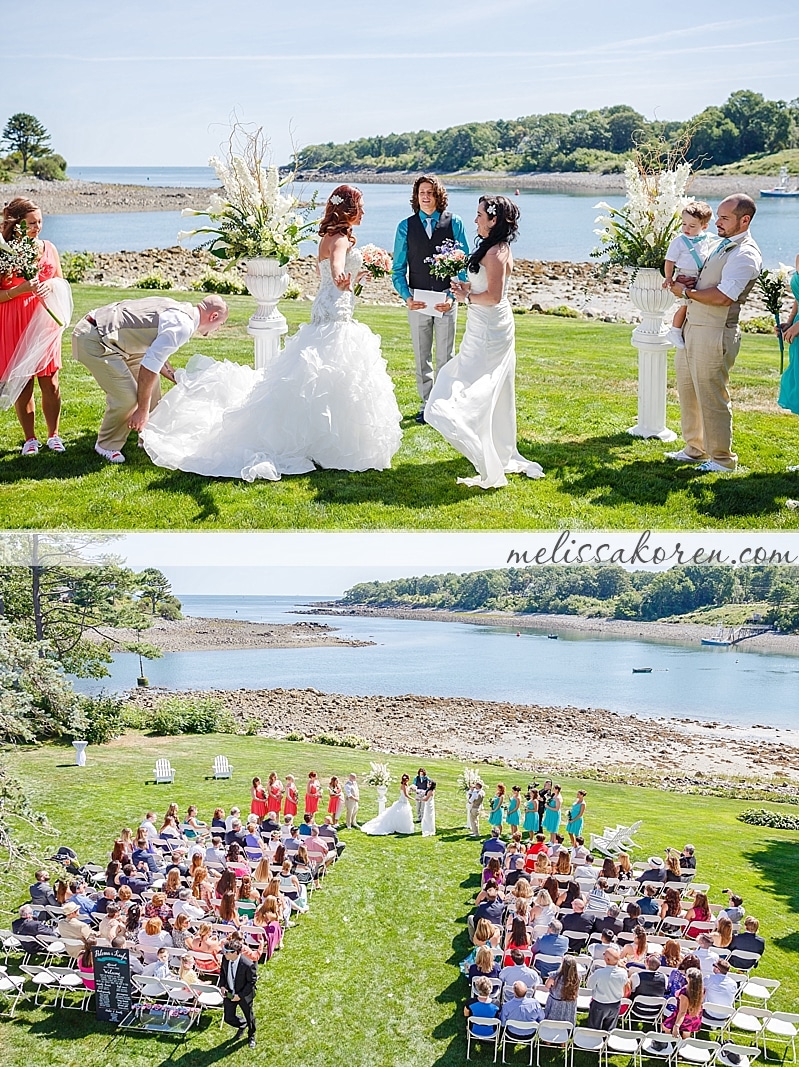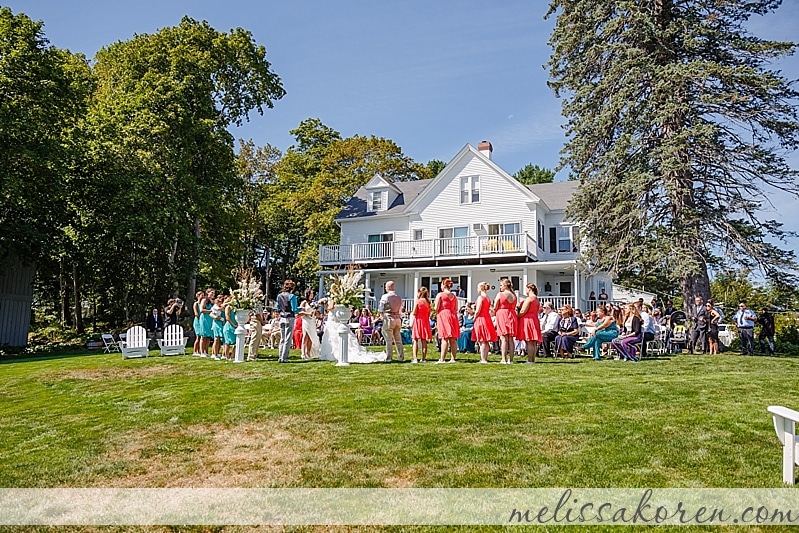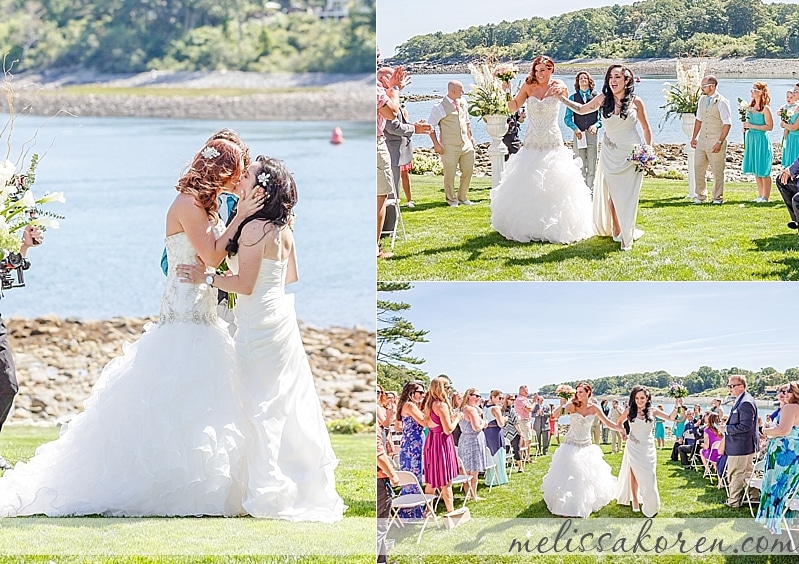 Color. Sass. Bedazzled. Pizazz.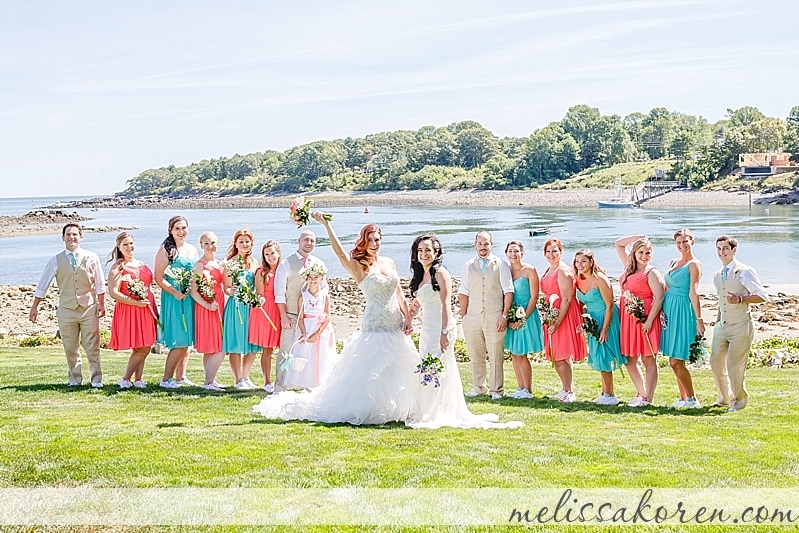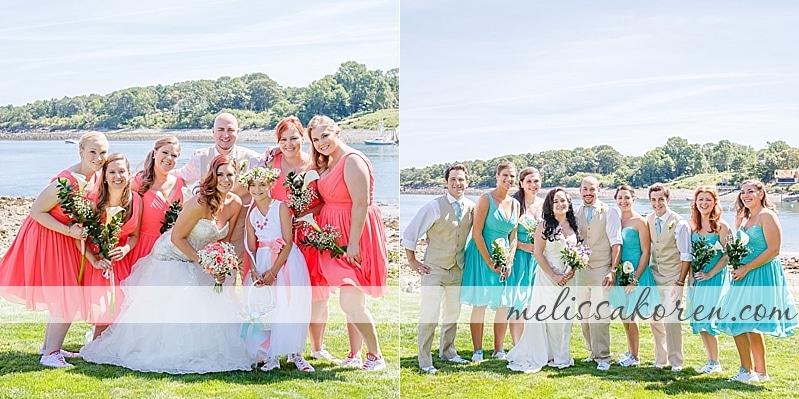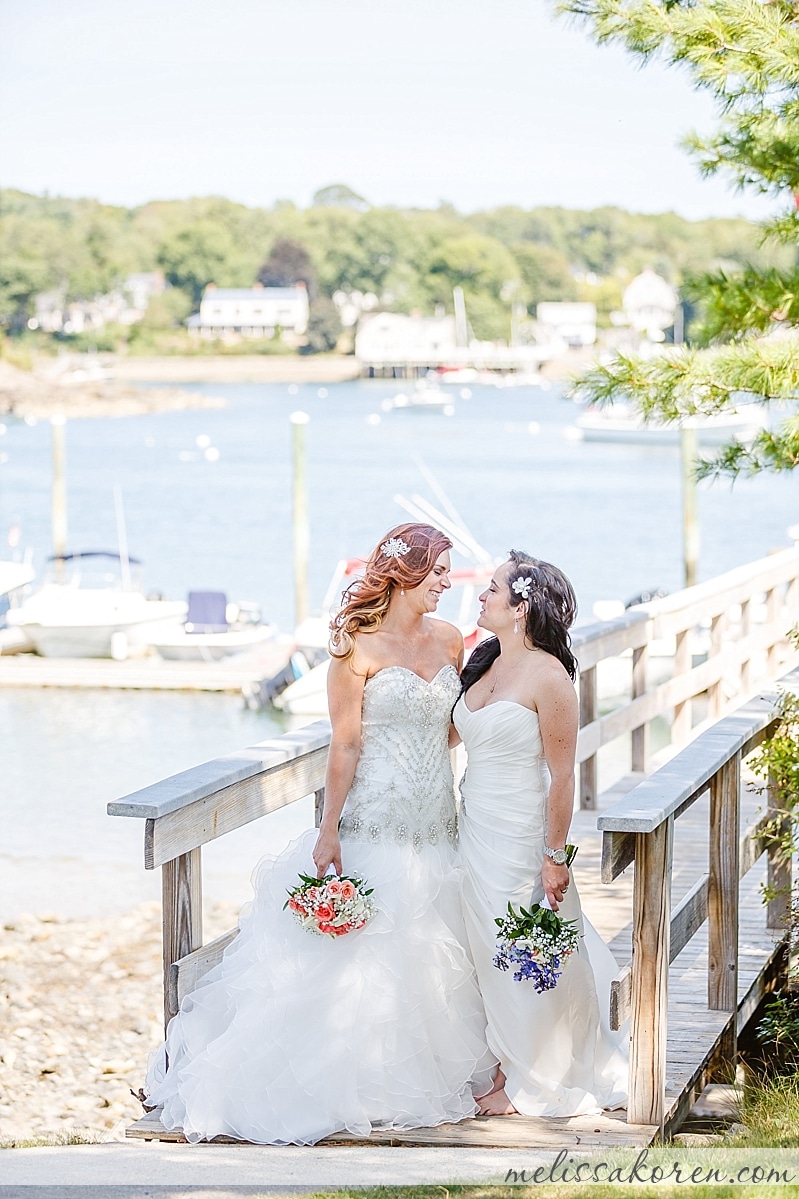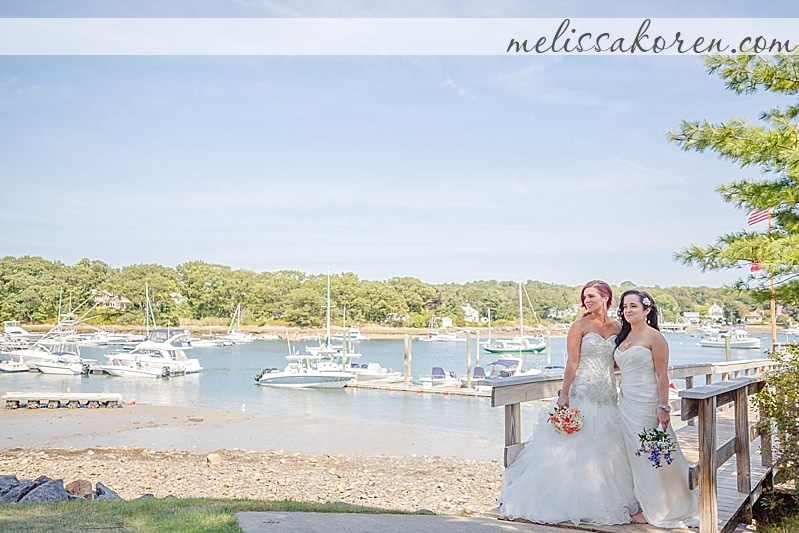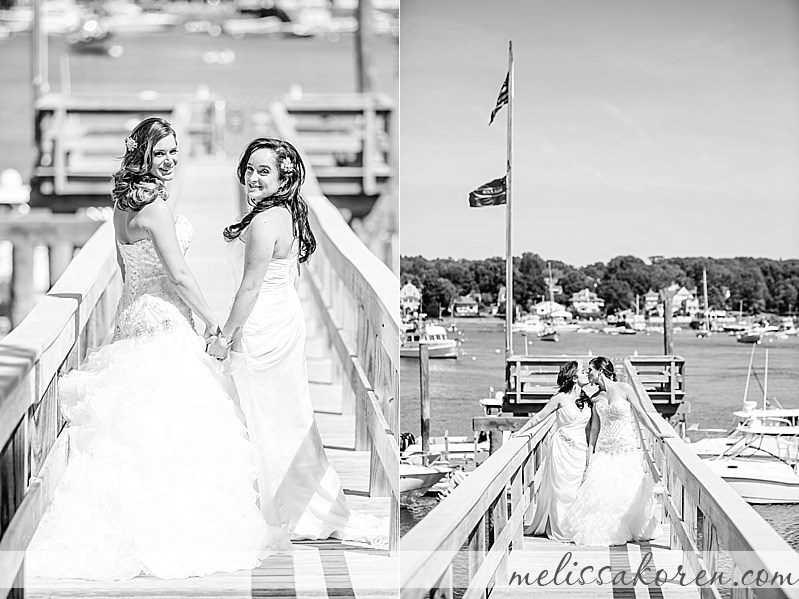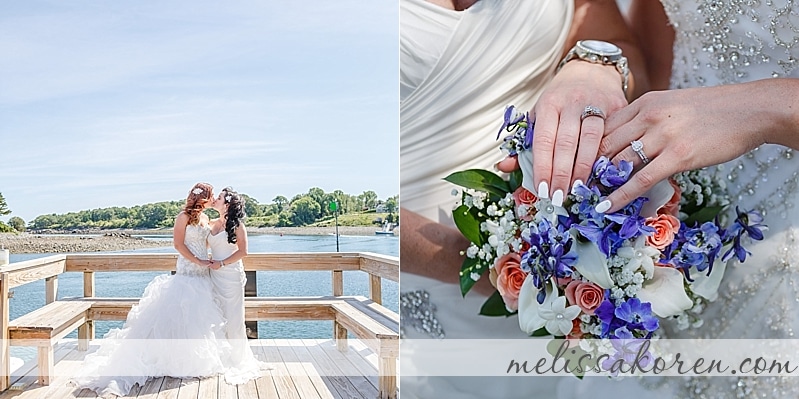 Nicole Mower and her team did an incredible job with all the details, per usual!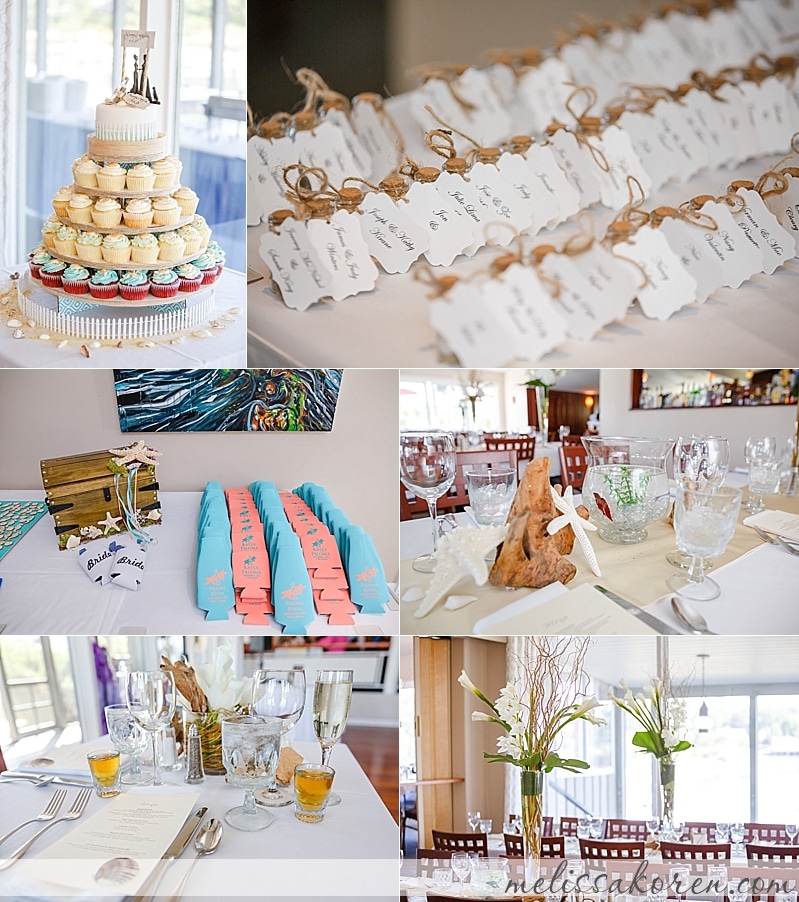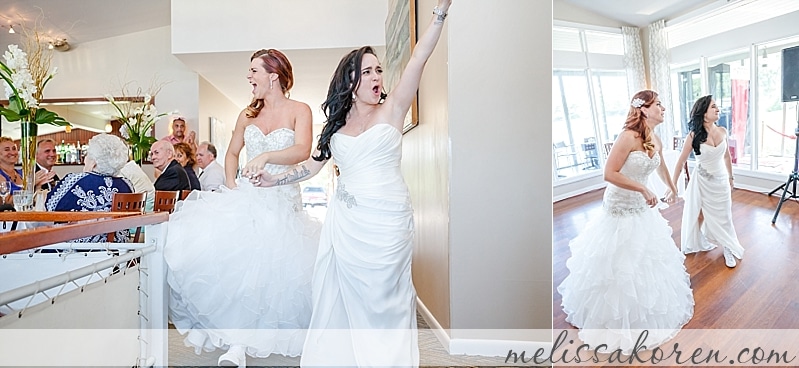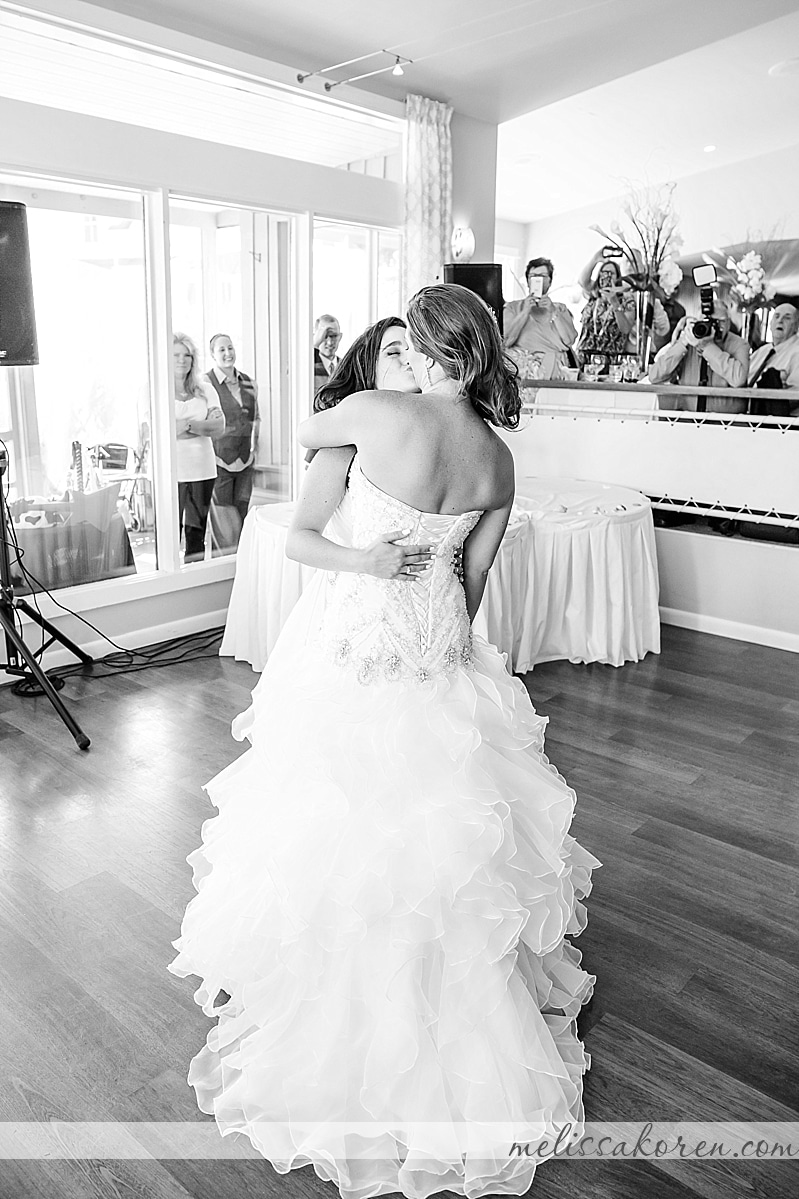 One weekend there are shots during the ceremony, the next there are shots during the first dance. I definitely did my wedding all wrong 😉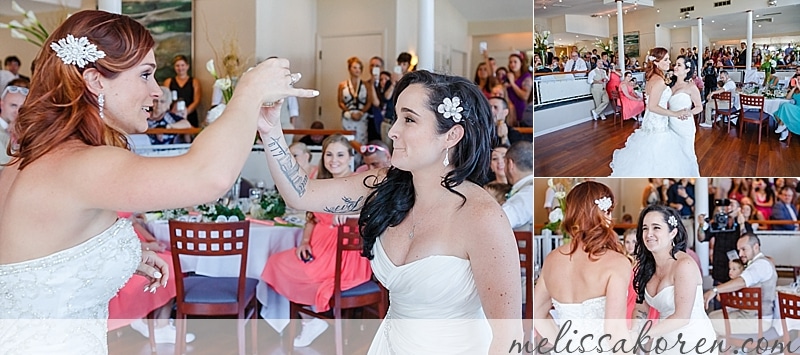 They and some surprise Latin dance moves up their sleeves… wait, they're not wearing sleeves …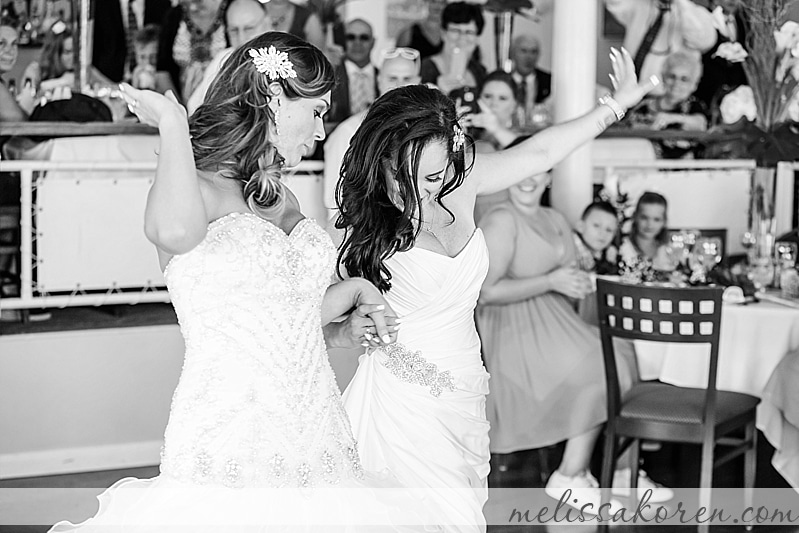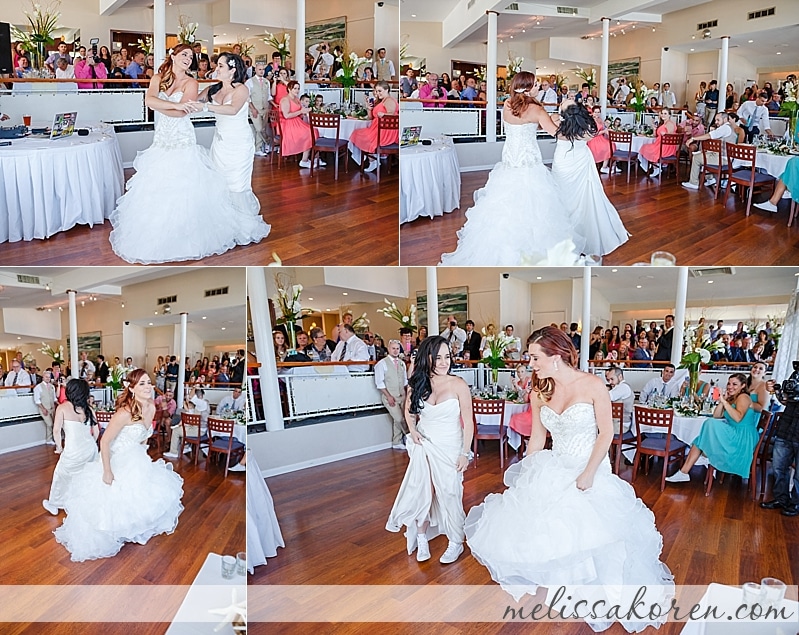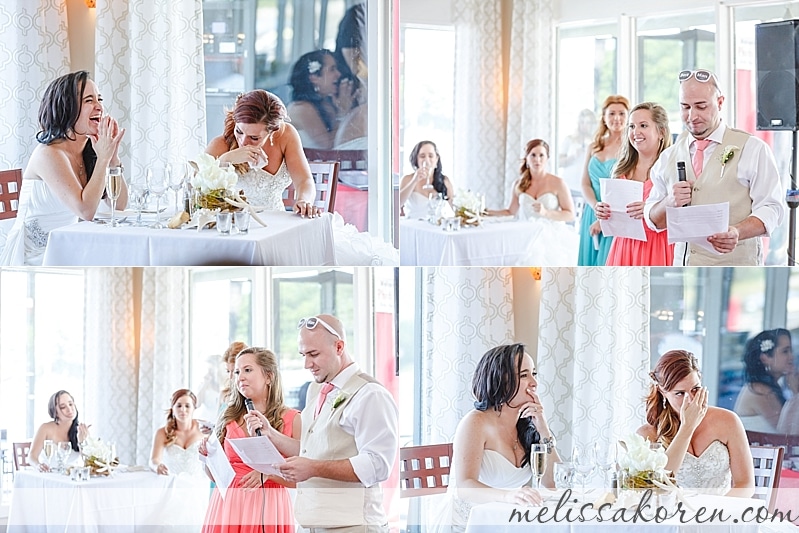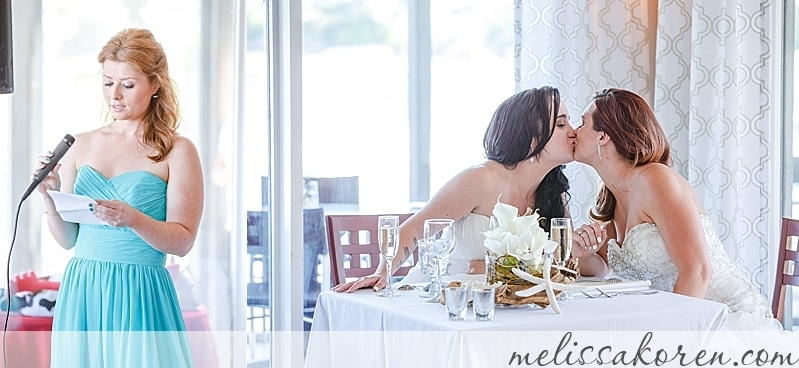 These two LOVE their families – especially the adorable younger generation!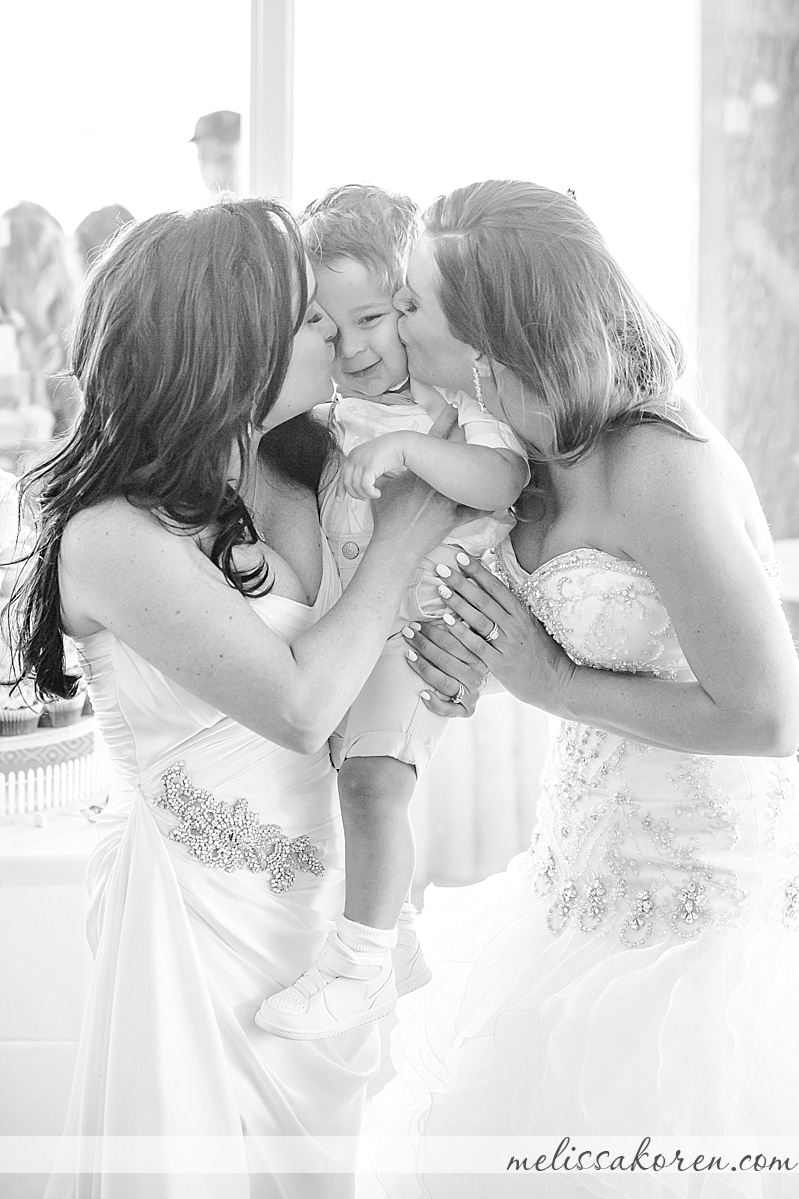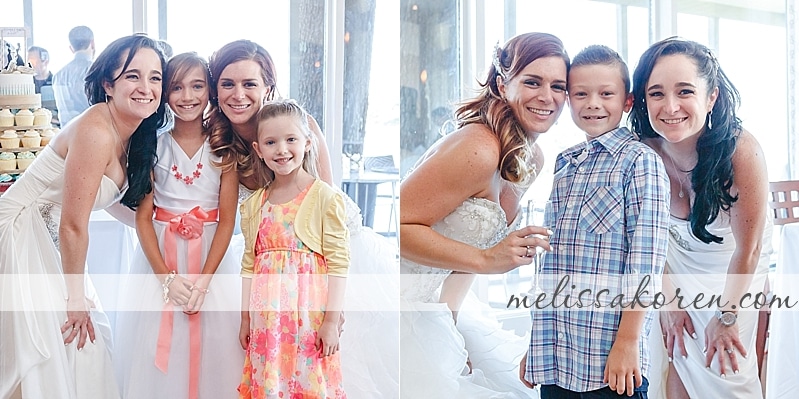 I have to admit, I can usually tell about a cake smash – but I didn't see this one coming!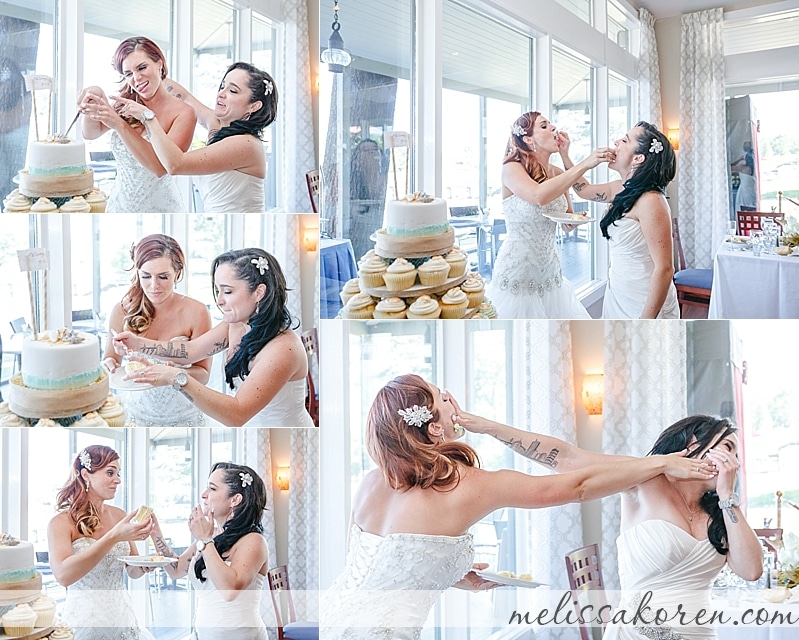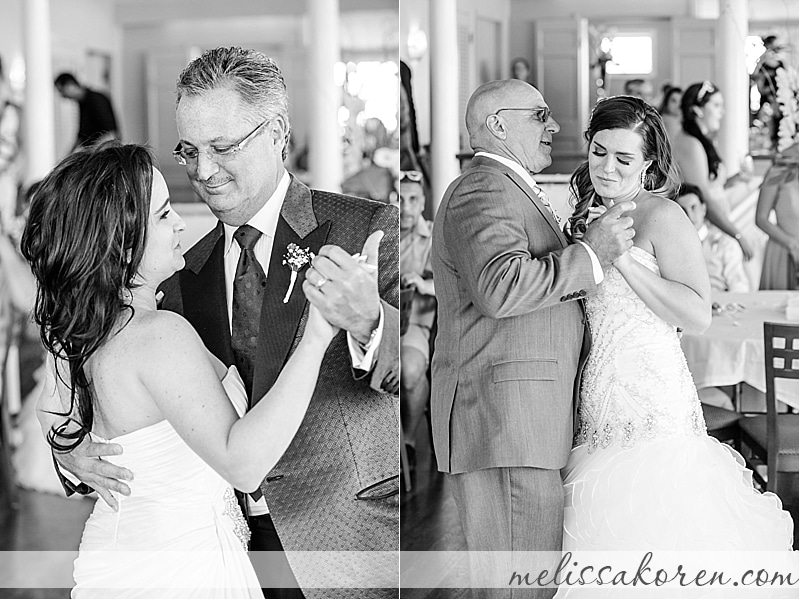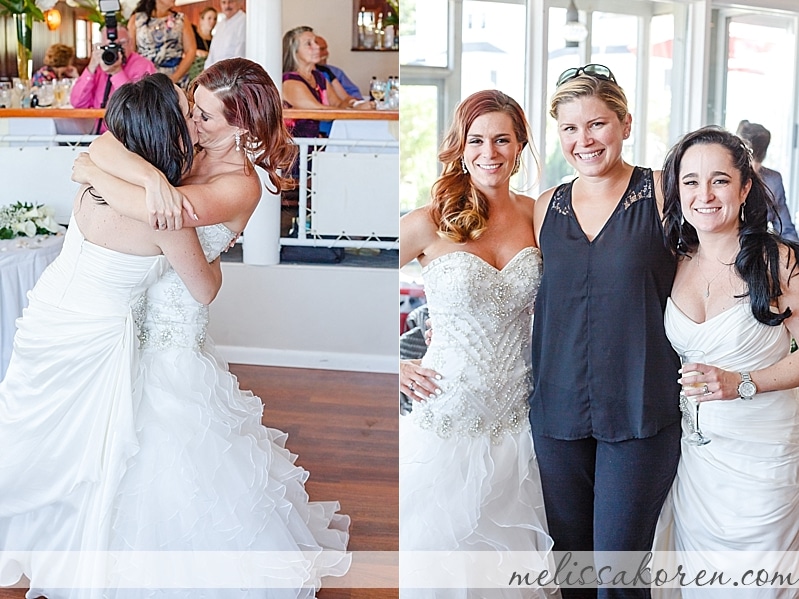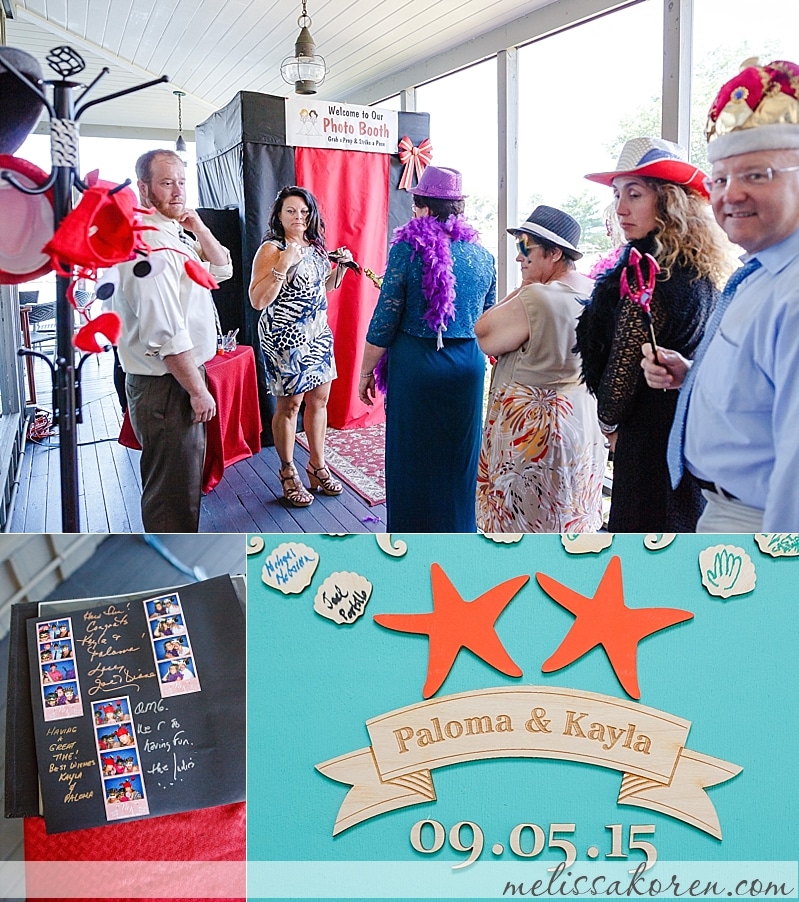 Best part about an ice cream sundae bar is having to eat the creation you made to take a photo of 😉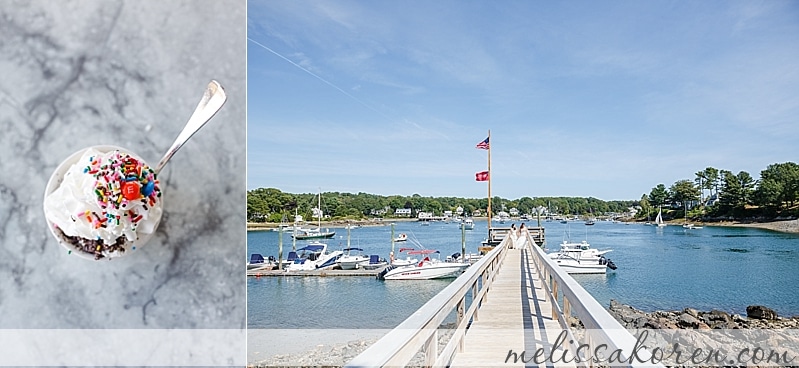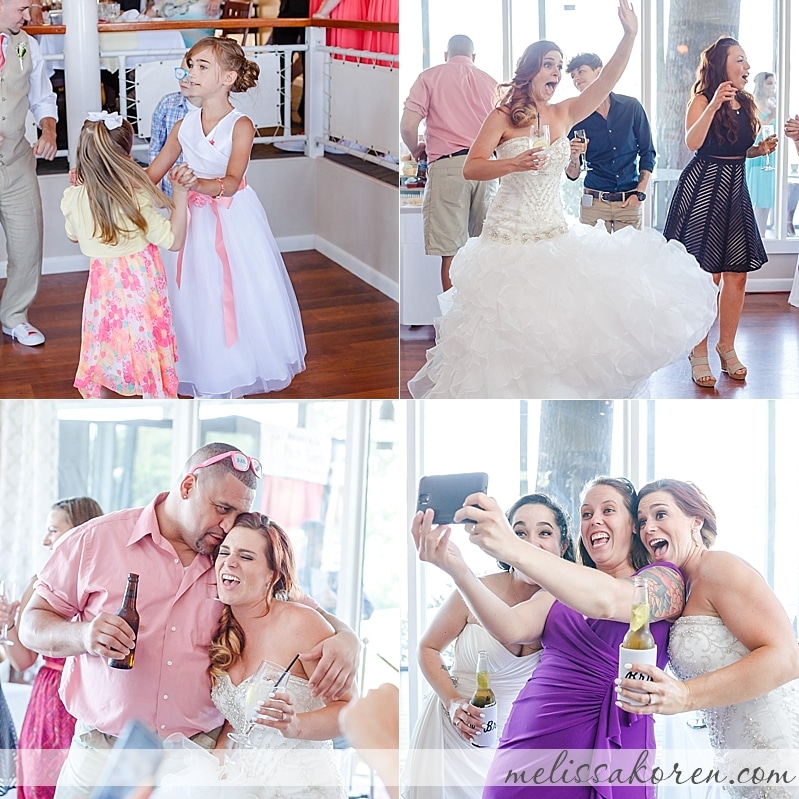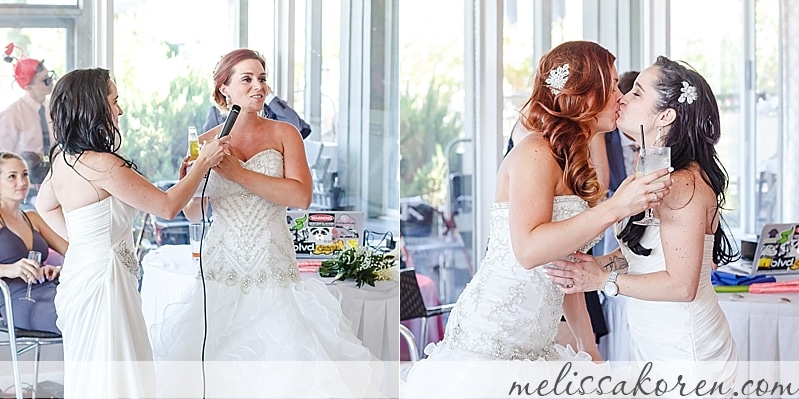 In case it wasn't abundantly clear – this Late Summer Dockside Wedding York Maine was ALL the fun.
Thank you, ladies, for allowing me to be privy to your perfect day!
~xoxo MelissaKoren