We're referred to as the Aunties.  Which initially reminded me of some wicked characters from a Roald Dahl book, but I wouldn't have it any other way.
He carries around and kissing the save-the-date magnet from our wedding and has loved it so much it's cracked in half and taped back together.
He's the most photographed kid on my blog (even more than my own!) – most recently appearing in his 9 month old photos –
Our sweet boy turned one. And we were there to celebrate with him – twice!
His official birthday party was held at Flatbreads Pizza in Amesbury – A great place to have a get together!  The pizza buffet was divine and the cake that Christina made was out of this world.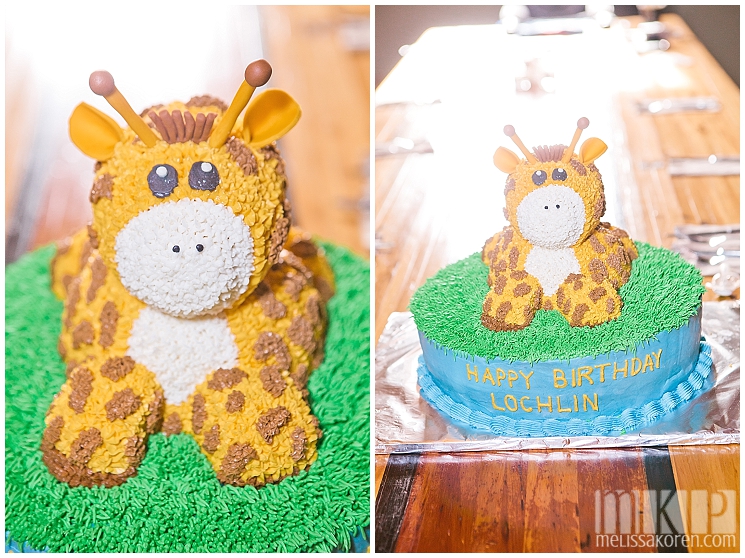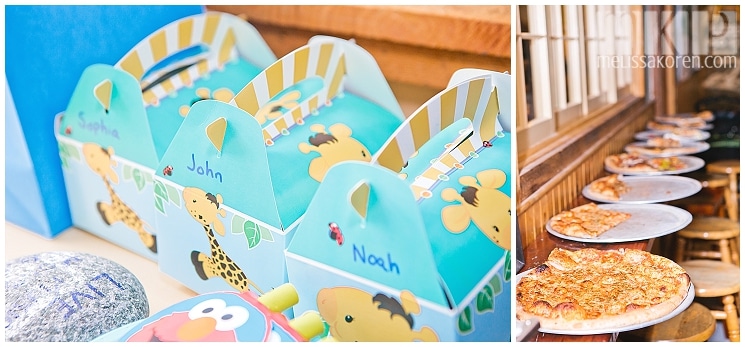 Lochlin was ready to get into that giraffe!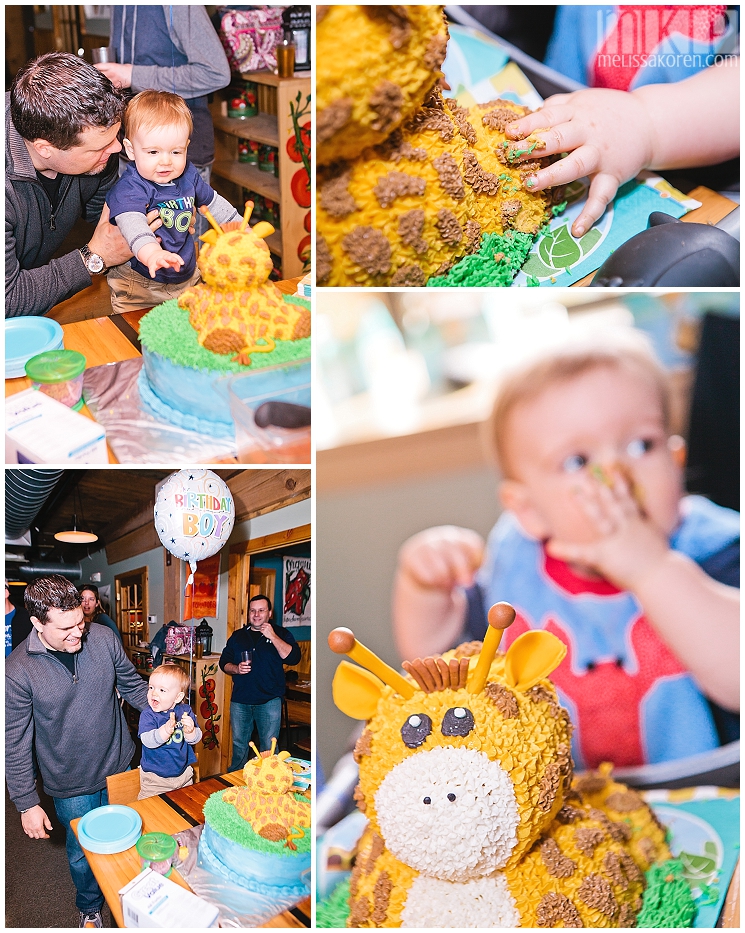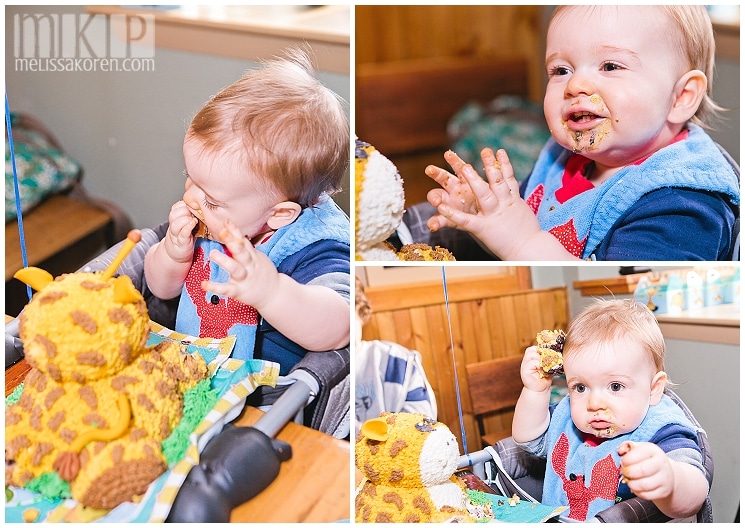 On his official birthday, we went over to his house for a quiet family dinner and he got to smash a cupcake.  He definitely knew the drill this time 😉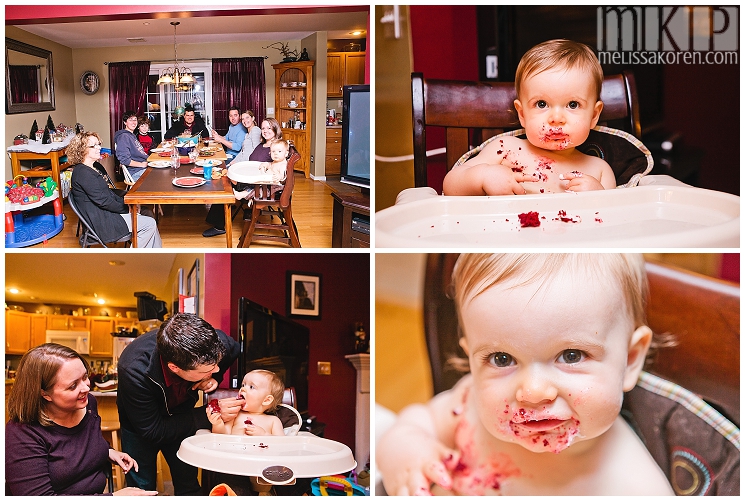 Will you look at that face!?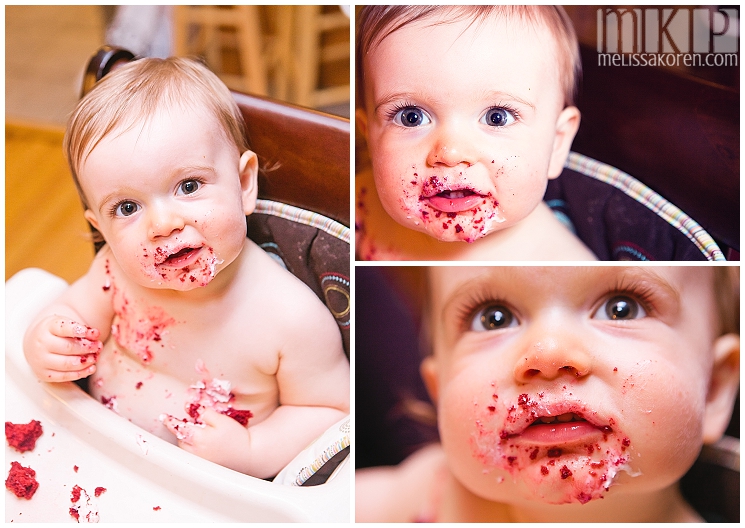 Our lives wouldn't be the same with out the MacAualay family.  And Lochlin just makes them even more complete. Thank you friends, for sharing your selves with us!