Kevin and Michelle had the most quintessential fall wedding at Whitney's Inn in Jackson, NH. Including trickery by mother nature who had been forecasting a break in the rain all day, a break so certain they pushed back the ceremony time, only to have her still not cooperate. While we were waiting out the rain, I headed next door to the Shovel Handle Pub to take a few photos of the amazing setup.
There I found one of my favorite quotes – "Don't cry because it's over. Smile because it happened."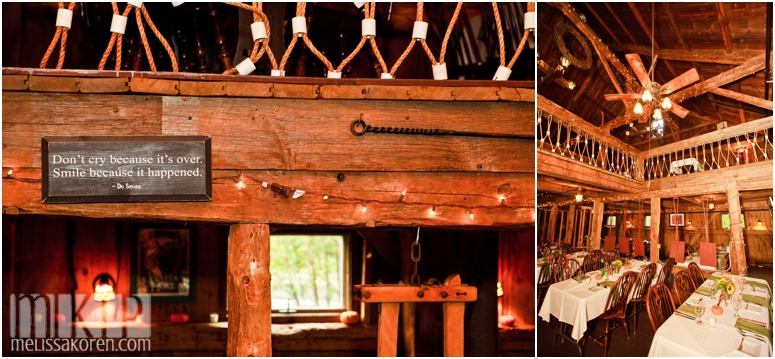 I love sunflowers!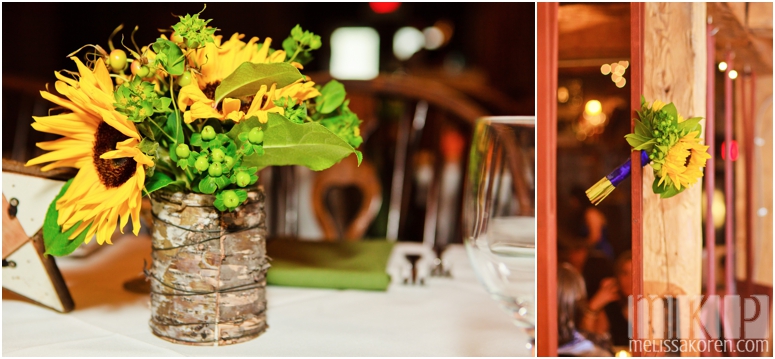 Then it was over to the grooms getting ready bungalow where they were partaking in merriment and pocket square folding instruction.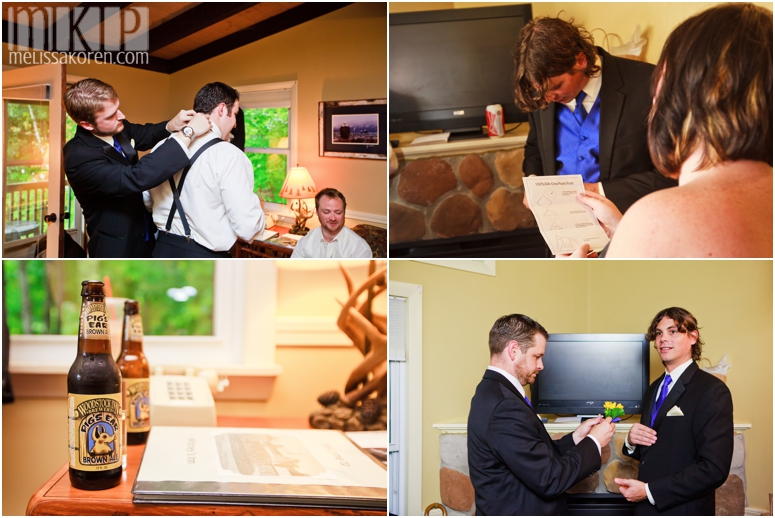 A dashing group if I've ever seen one!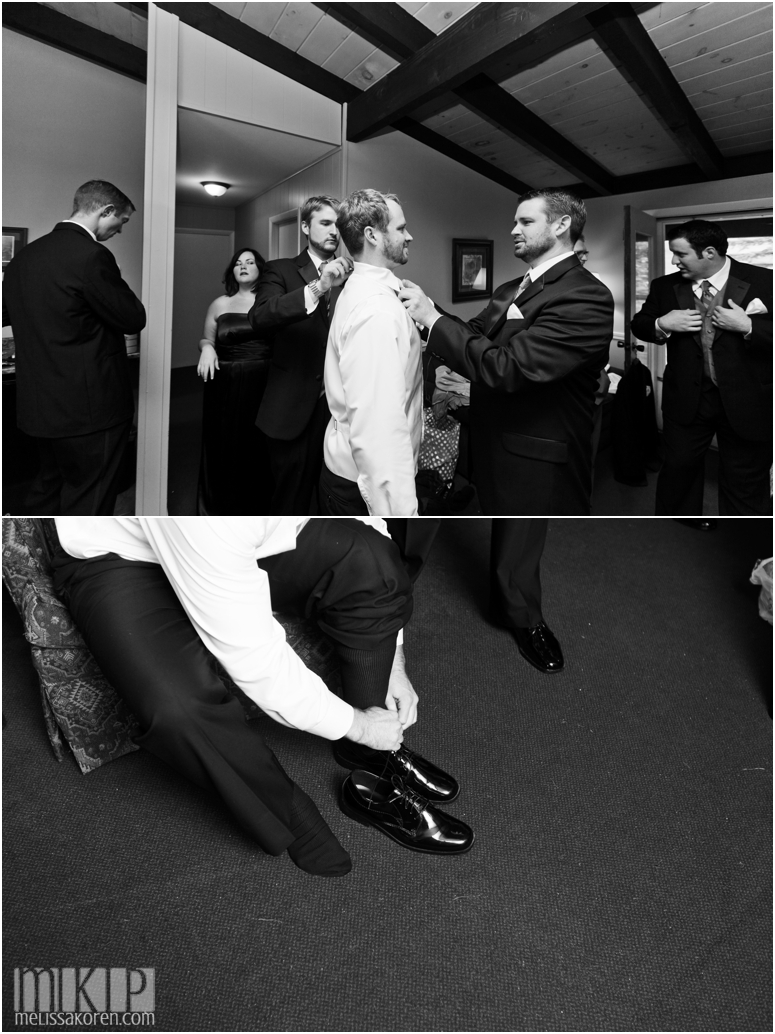 Back to the main building of the inn where I found Michelle's stunning lace beaded dress!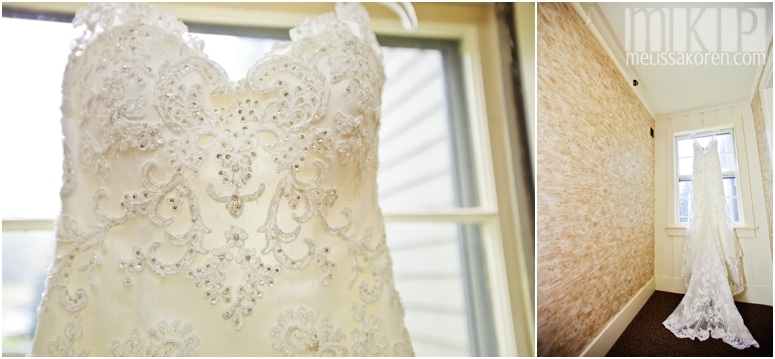 AYKM Michelle? Knocking it out of the park!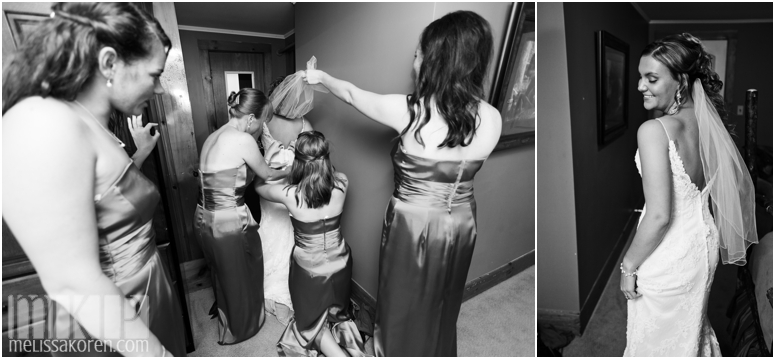 She and her girls saw to all the final details, including a toast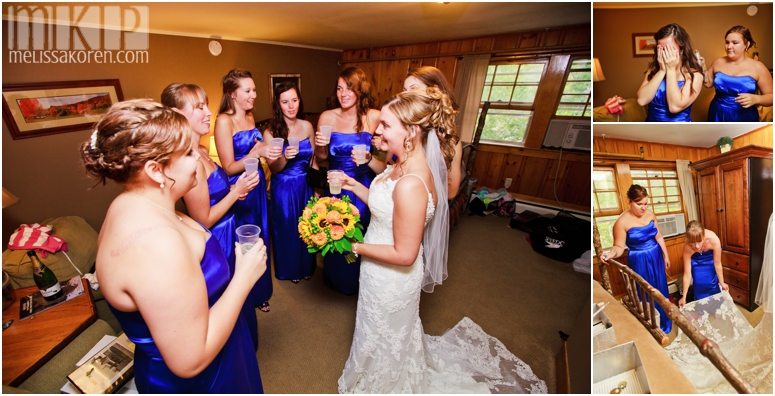 And a moment of centering and blessings.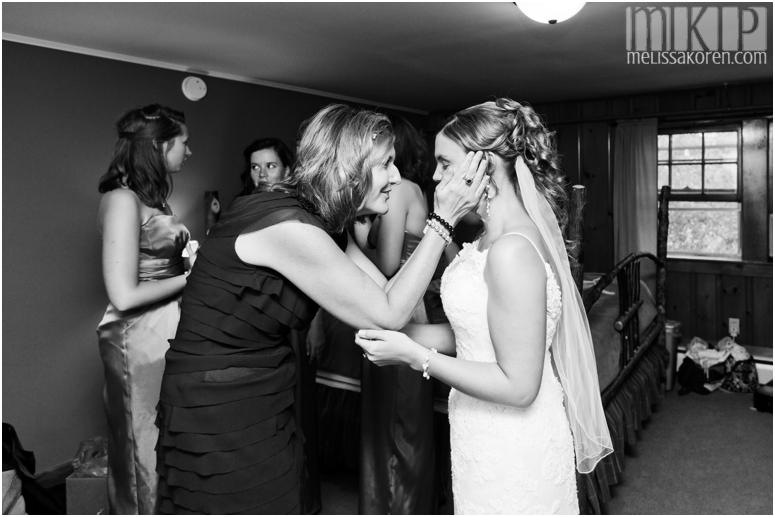 perfection!
And little miss sassy pants herself. She was as quiet as a mouse all day, but posed for the photo like this. LOVE IT.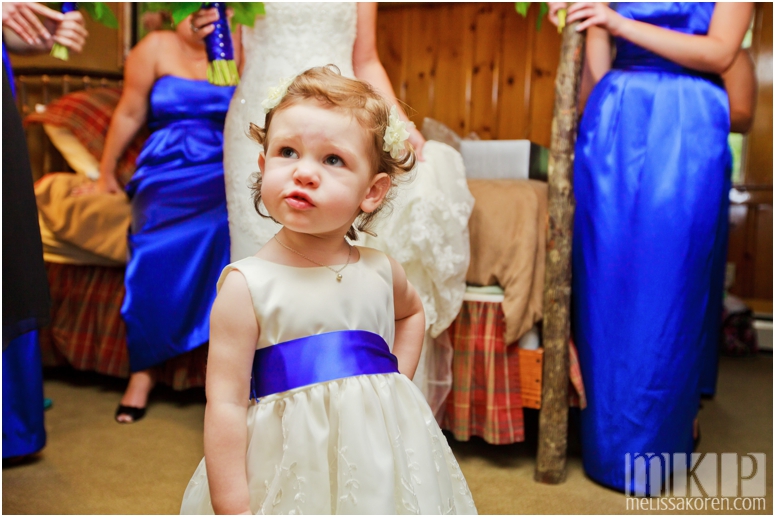 Mother nature is a cruel mistress at times, and she refused to relinquish control of the rain. So the folks at Whitney's Inn magically transformed this room into the ceremony room with as many of the elements as Michelle and Kevin were hoping for outside, inside. It was truly an amazing feat and I was stunned by how efficiently and gorgeously they did it.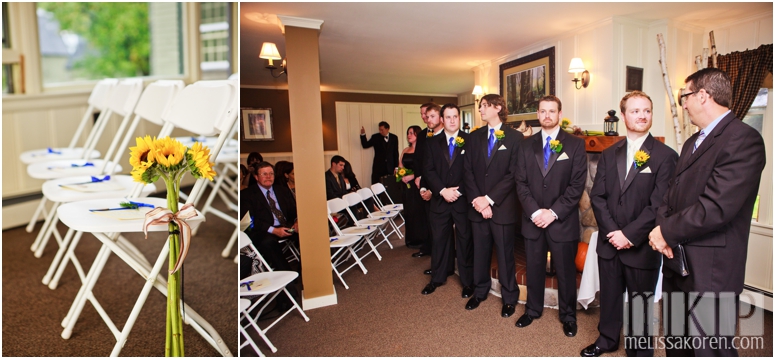 Regardless of if they were inside or outside, Kevin was over the moon when he saw Michelle enter the room.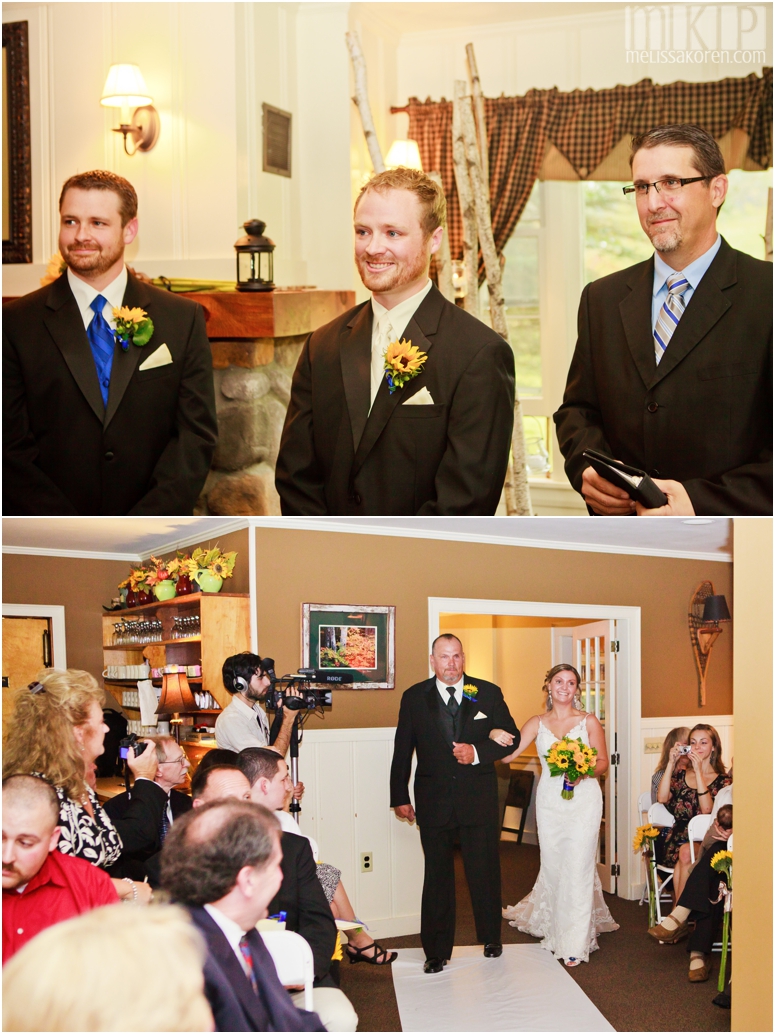 Beauteous!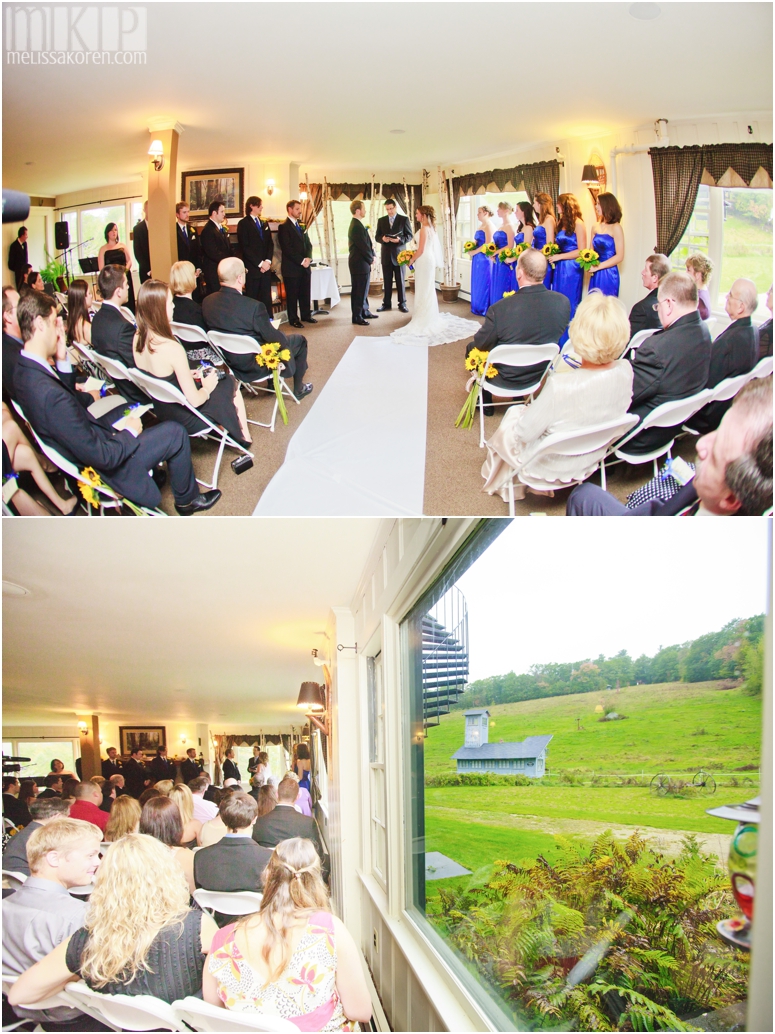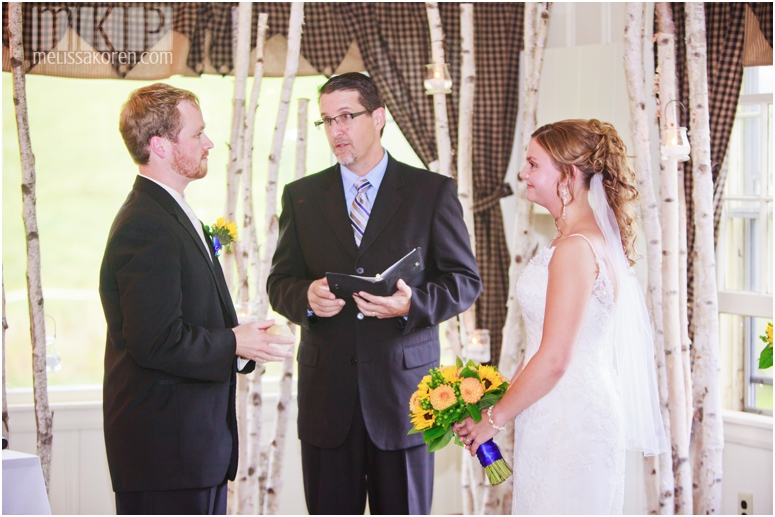 The vows were full of emotion and heartfelt truths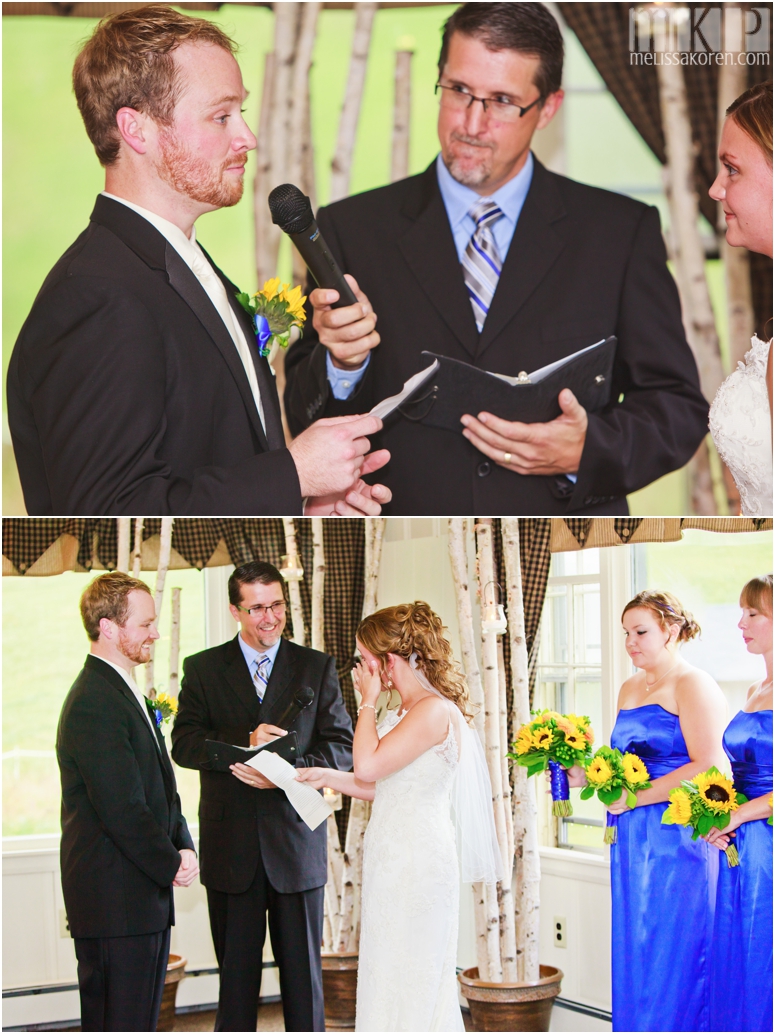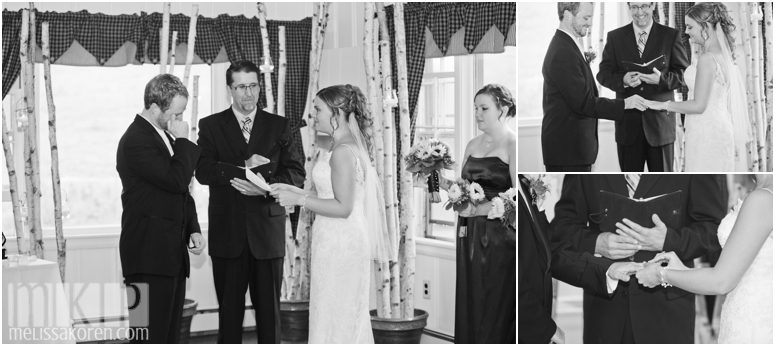 Something I've not seen before – building a cross that represents who they are to each other in their relationship with each other and their spirituality.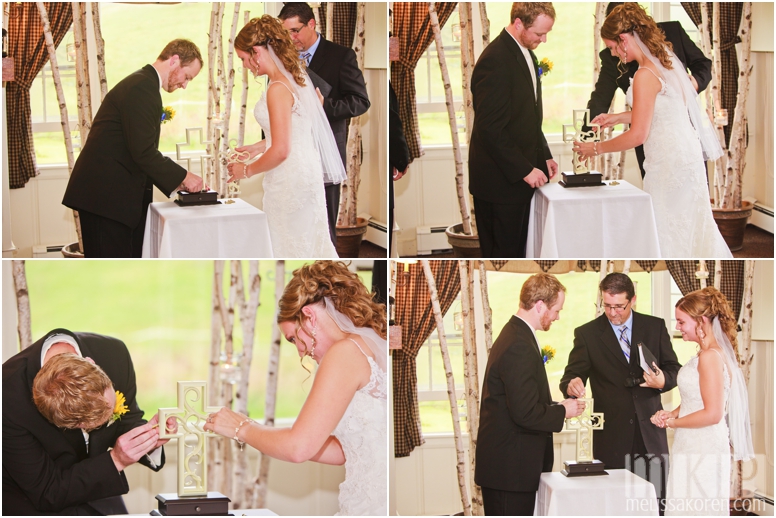 and finally…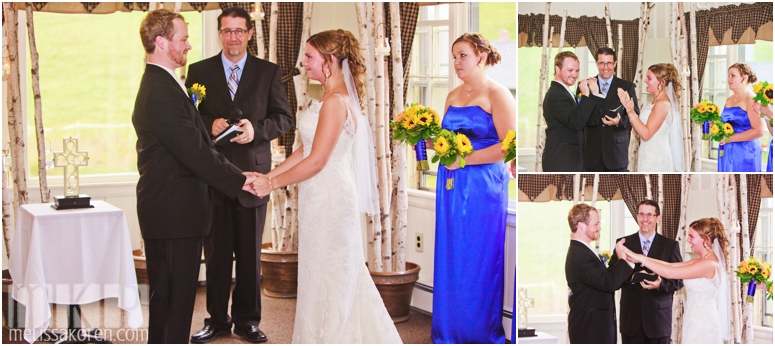 Married!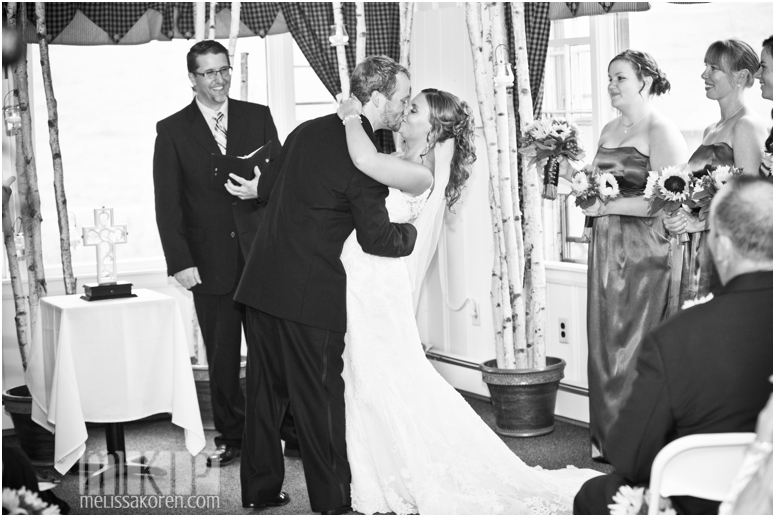 Then, THEN!, mother nature gave us a 30 minute break in the rain and we capitalized on it. Michelle had ordered butterflies to be released as a surprise for Kevin.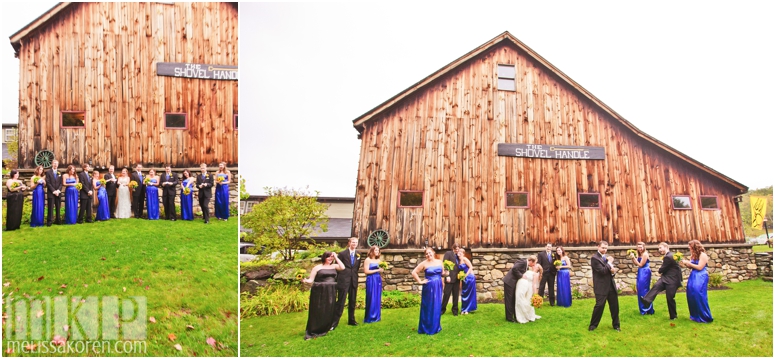 These little guys aren't really a fan of the cold and so they were just beautifully docile – Michelle added them to her bouquet.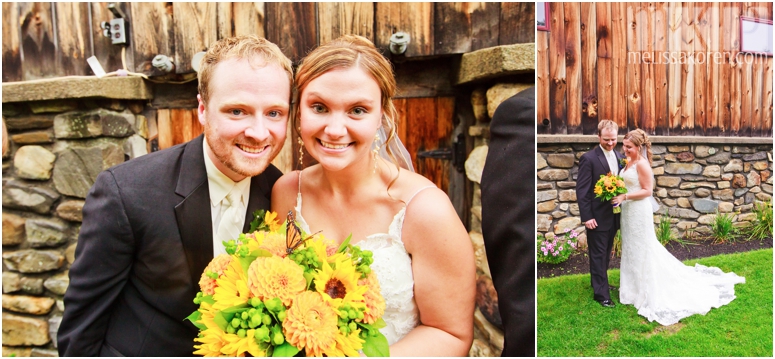 We hopped in my car and took a ride down to the Jackson Covered Bridge, also known as Honeymoon Bridge! Way to get right on that honeymoon guys 😉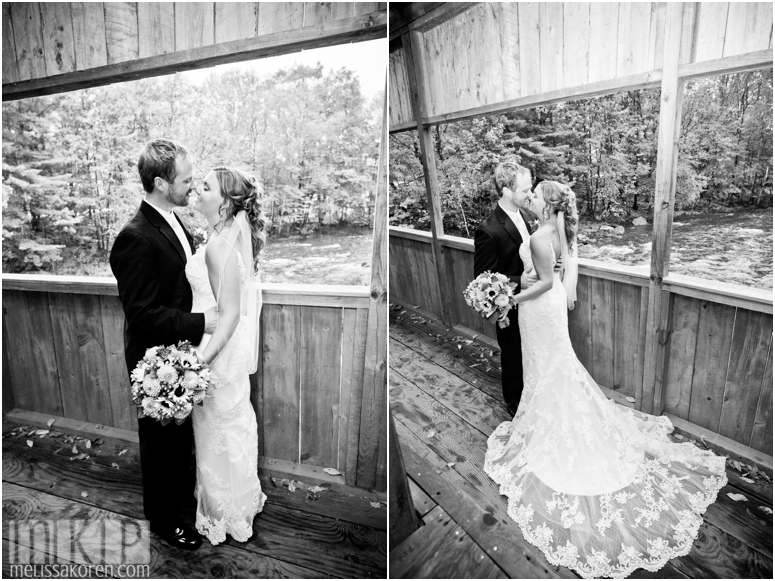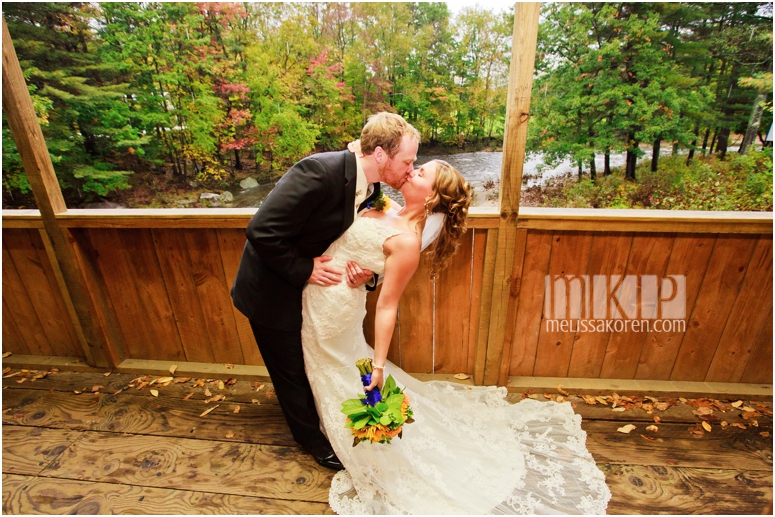 Michelle had prepared for the rain and I just LOVE her green wellies and country jean jacket!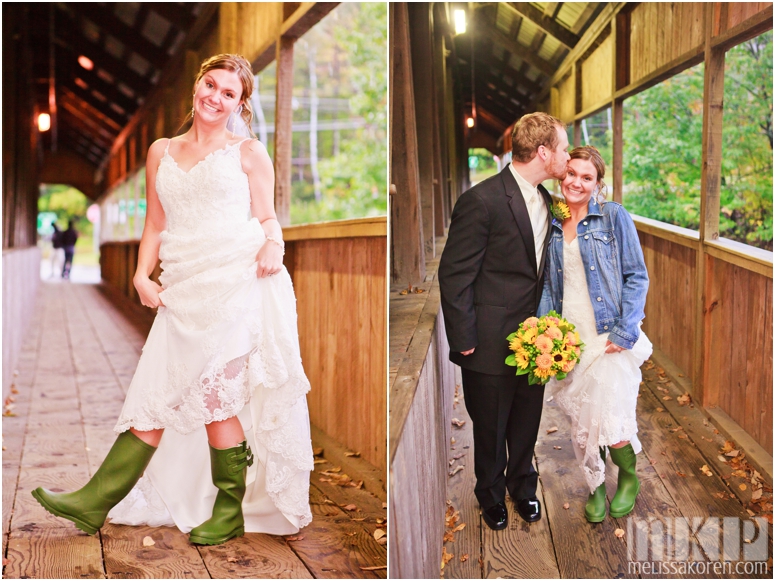 The rain had picked up pretty steadily again by that point so we decided there was no better time to go and PARTY!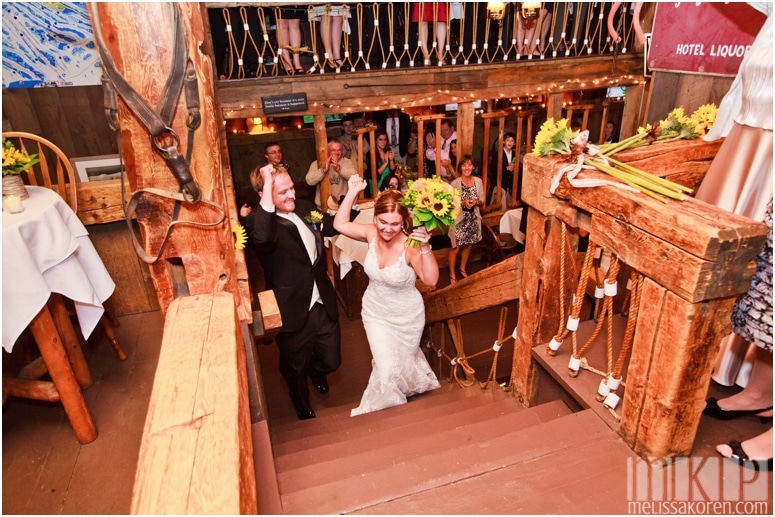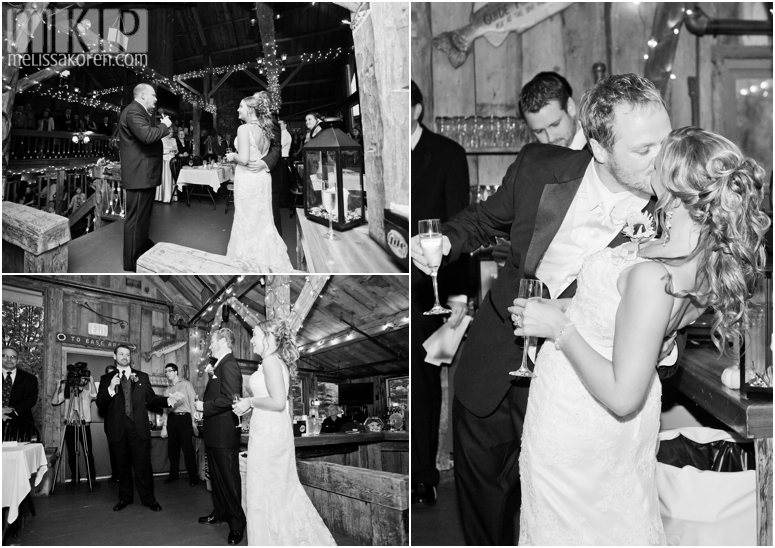 The cake was stupendous!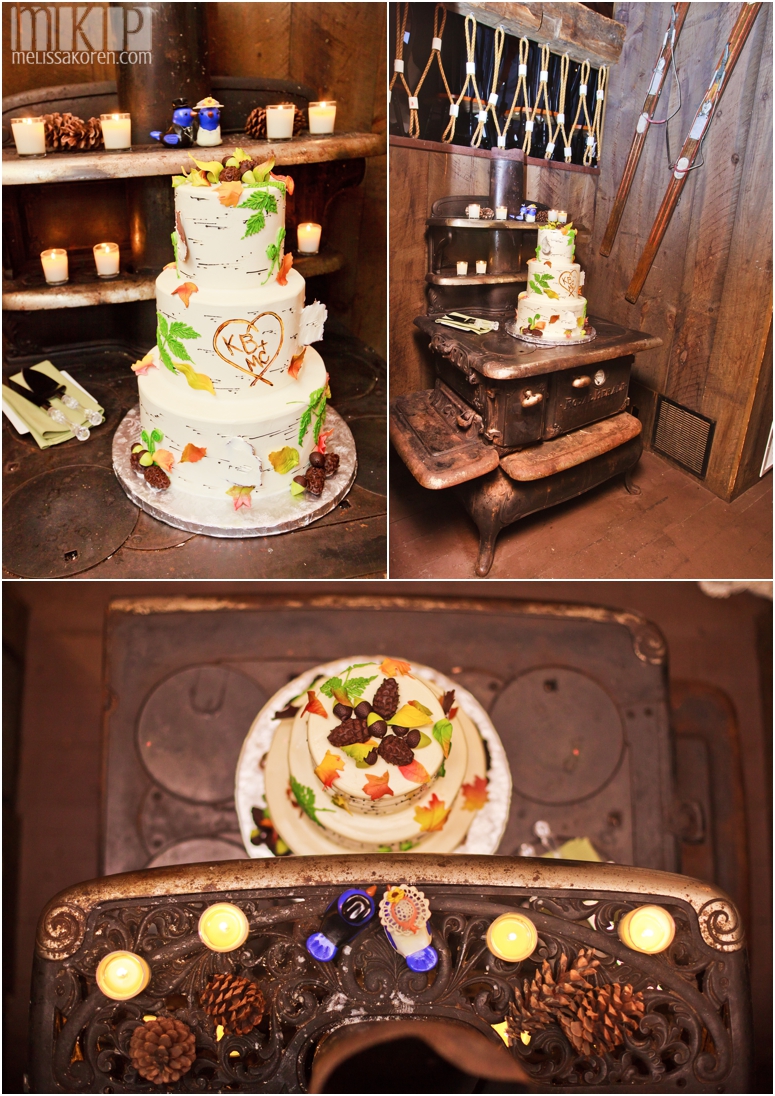 And the guests loved the cozy atmosphere. Michelle and Kevin visited every table and made sure everyone was having a great time.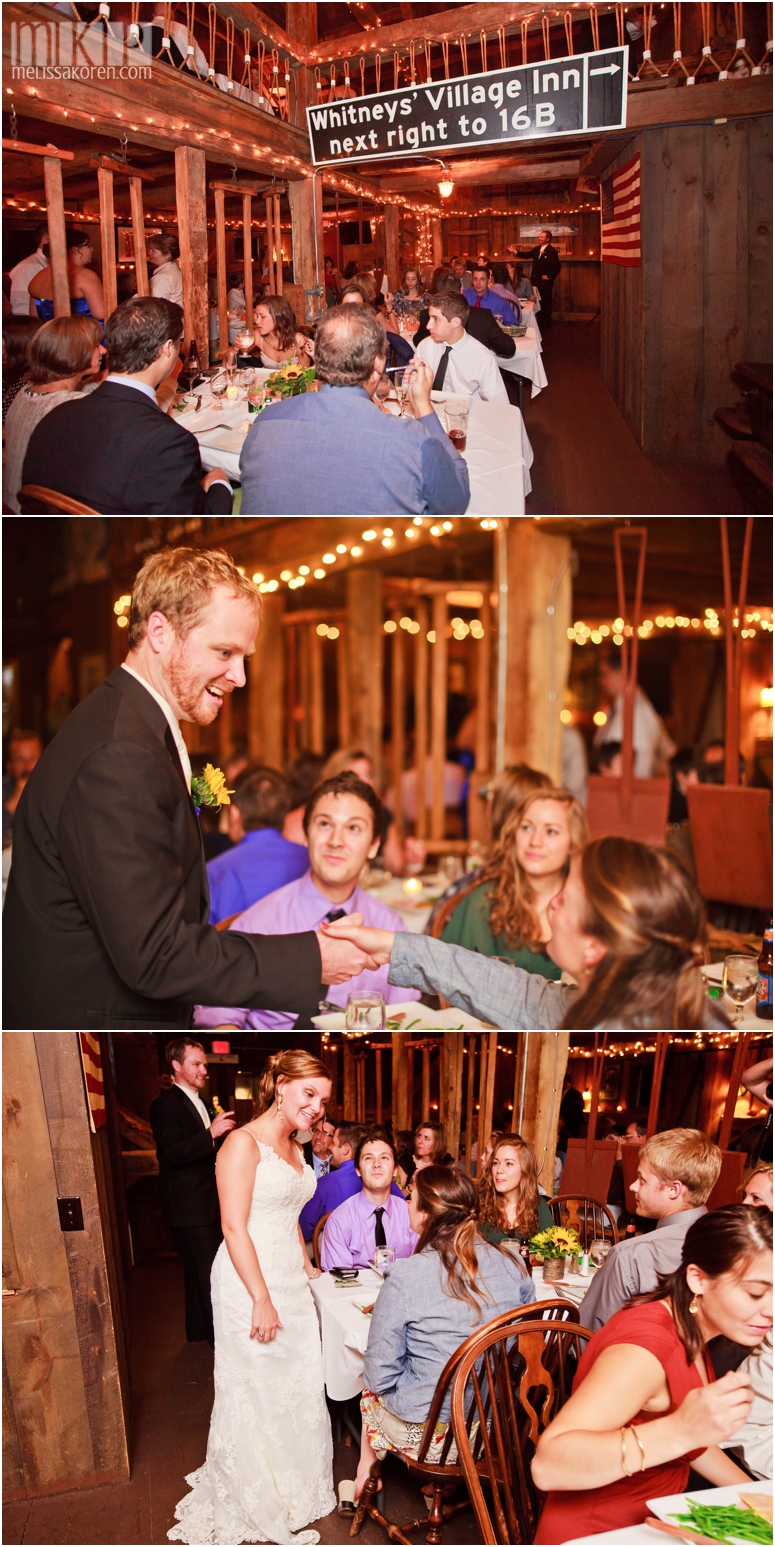 Cutting the masterpiece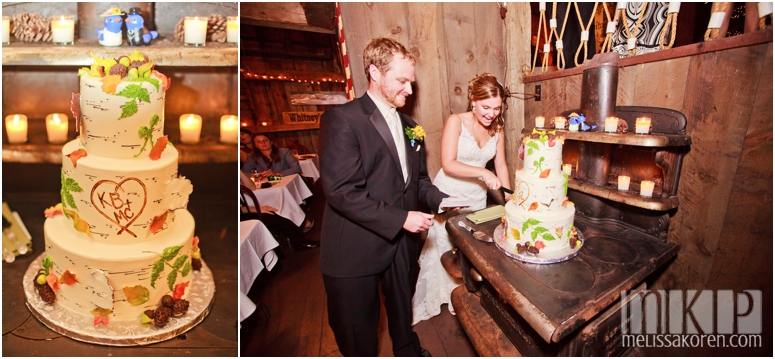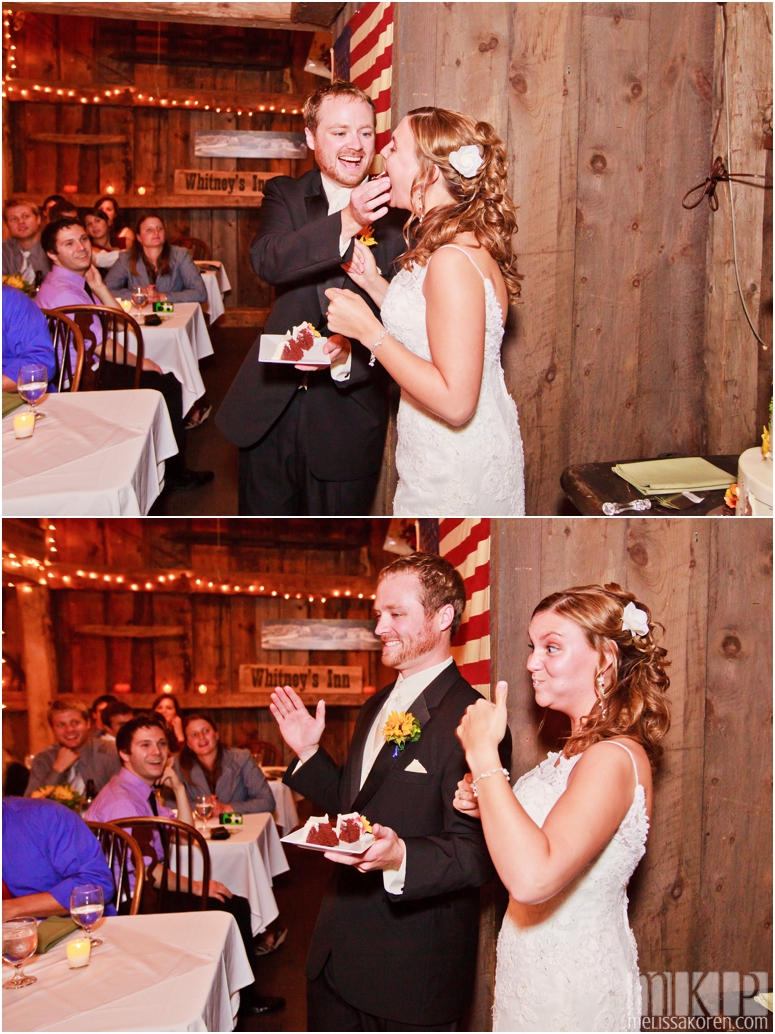 Full of win!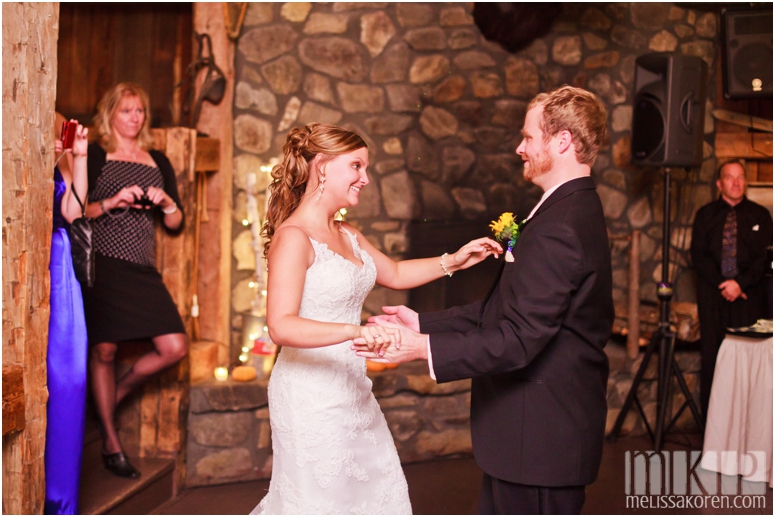 I'm a huge fan of Yentl. Don't be a hater. There's a song and the lyrics read "Look at how he looks at her, will someone ever look at me that way?" .. that's the look – right there.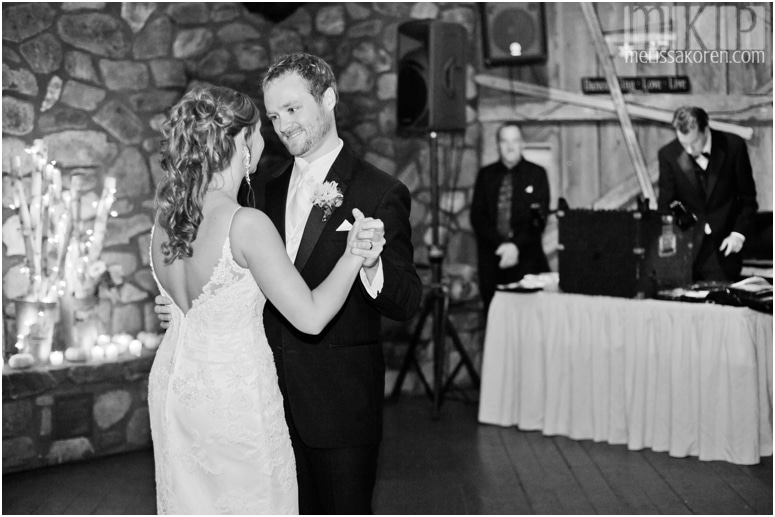 There was not a dry eye in the place during the parent dances. Such close, loving families!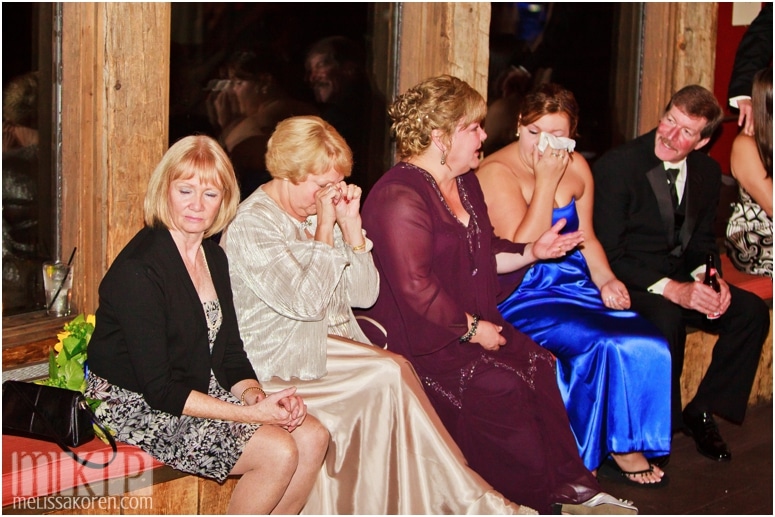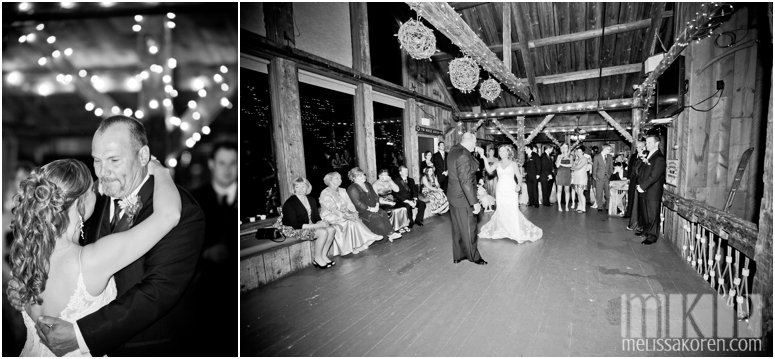 Then this group got down and boogied!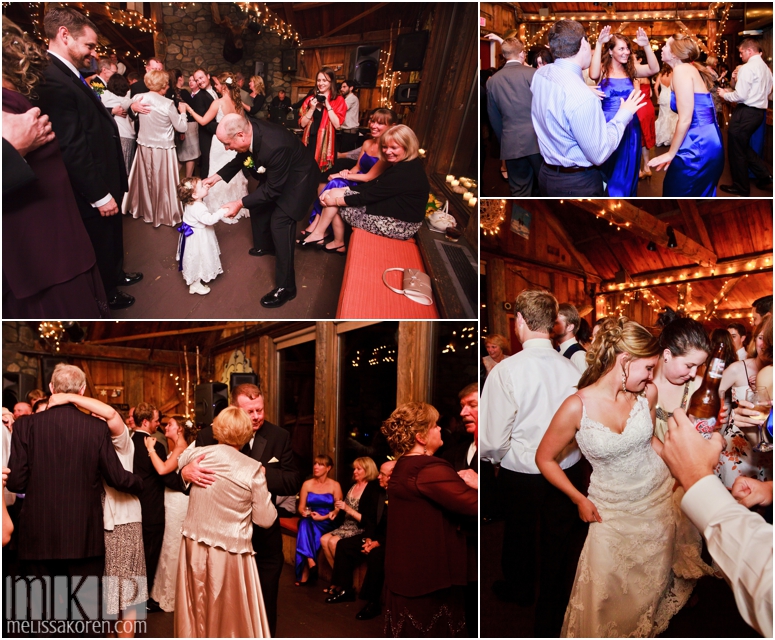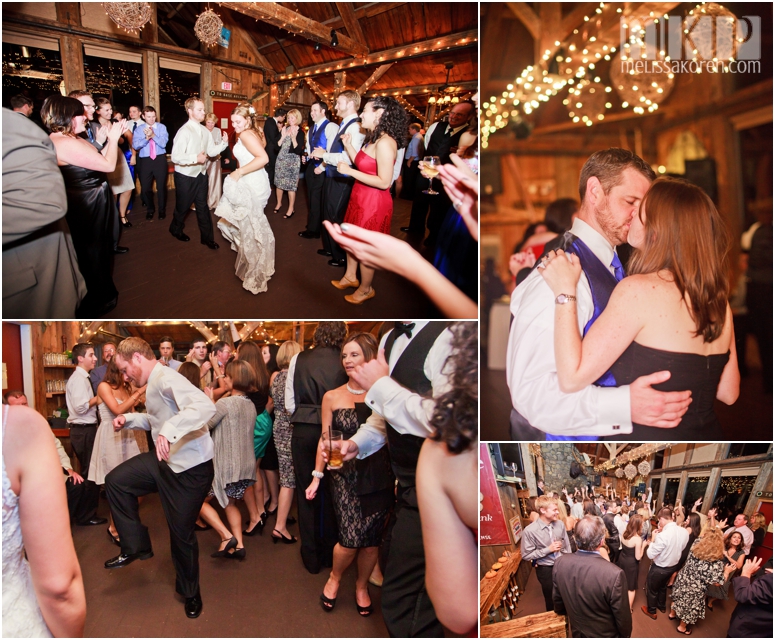 And they lived happily ever after!
Just as I was packing up, I realized it was not raining anymore so I grabbed them outside for a breath of fresh air and while I dabbled in long exposure tripod photography. Thanks for playing guys!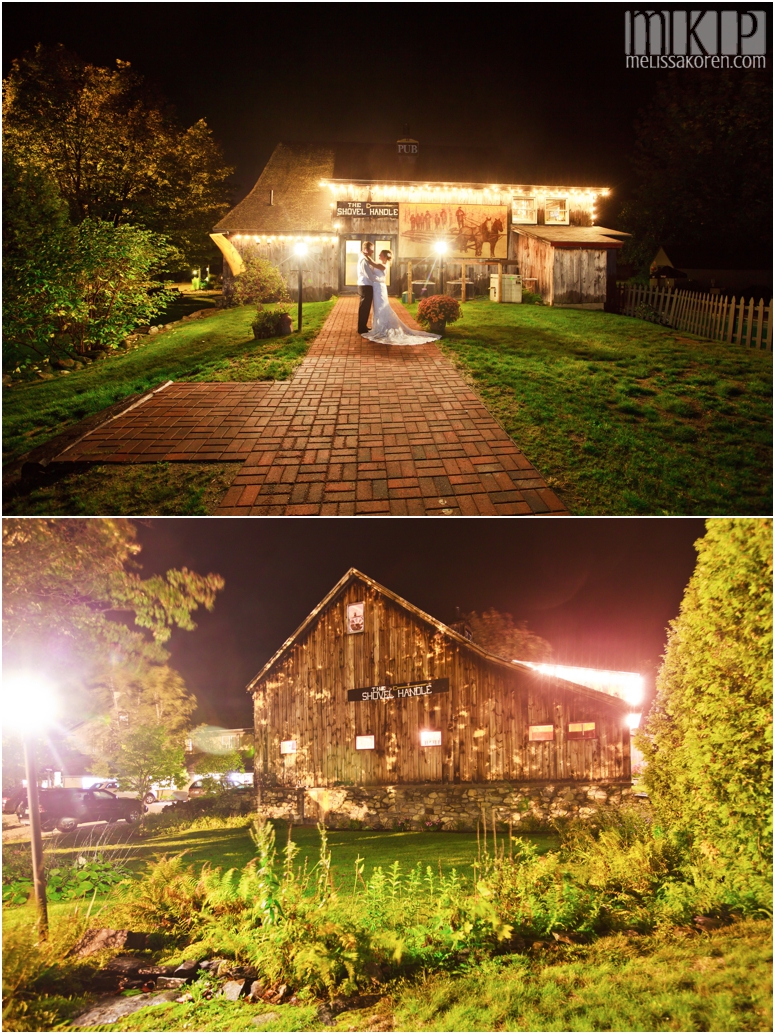 Thank you for everything actually! I had such a lovely evening. You're such kind, caring people and I truly appreciate your genuine concern that I was having a good time too.
I assure you, a good time was had by all!