On or about the first of June, I'm driving home and get a call from Danielle asking if I'd be available to shoot their elopement – on Tuesday.  Um, YES!
I was so excited to meet these two and shoot my first elopement.  What I didn't realize is that it would be such an amazing experience.
From the moment I arrived at the boat launch at Odiorne Point there was perfection every where I looked, and when Danielle and Nathalie arrived, and headed off all nymph like into the forest, only to arrive at the most serene beach, at sunset well – it was like our own private utopia.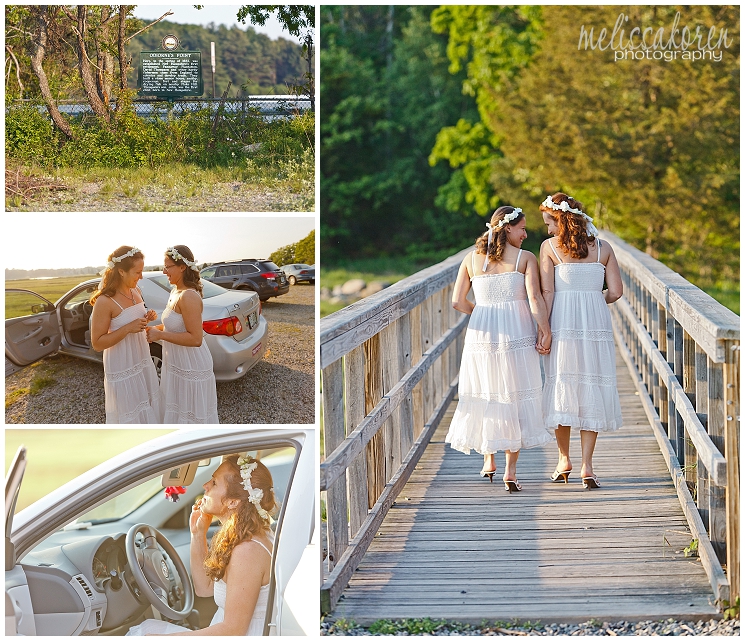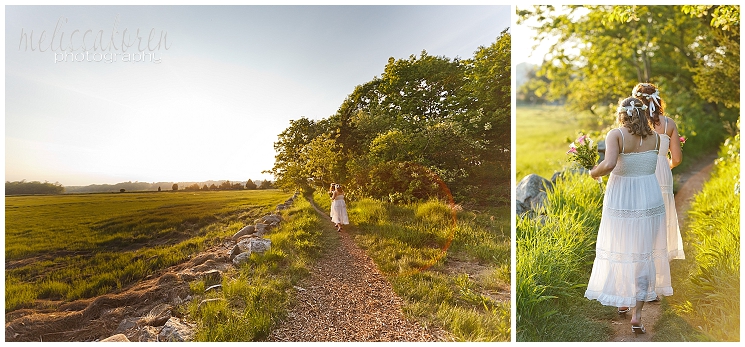 The beach was not kind to their adorable shoes though; so they were quickly tossed to the side, a most excellent decision if I do say so myself.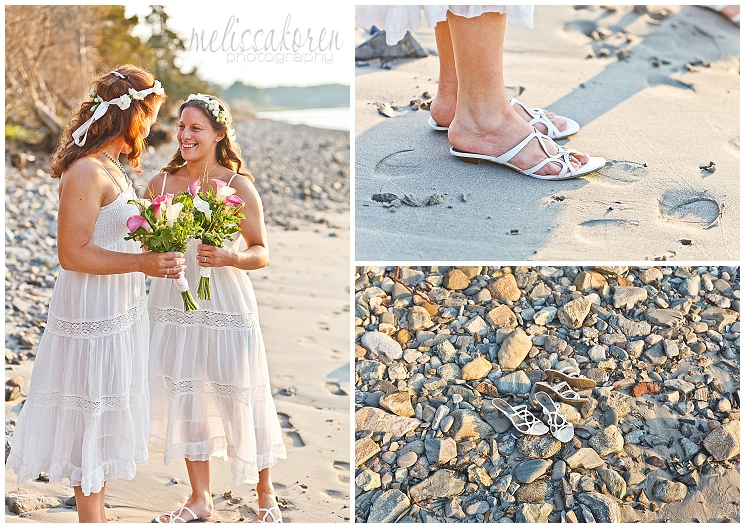 Once they picked the spot it was time to begin –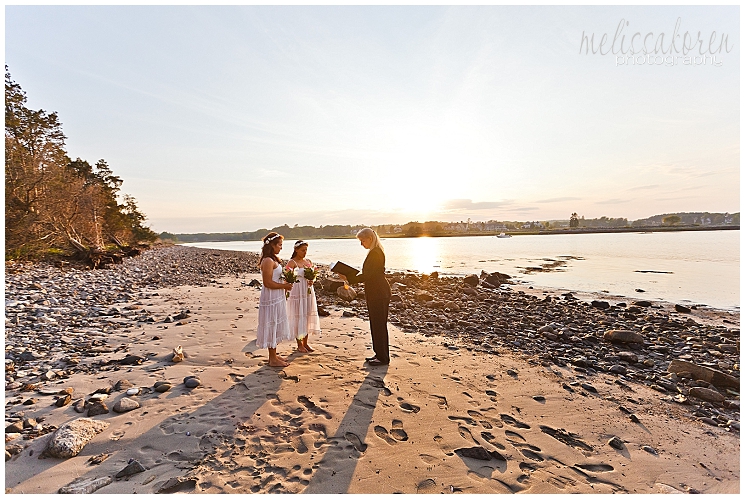 The ceremony was so personal and emotional. It was impossible not to get caught up in the moment with them.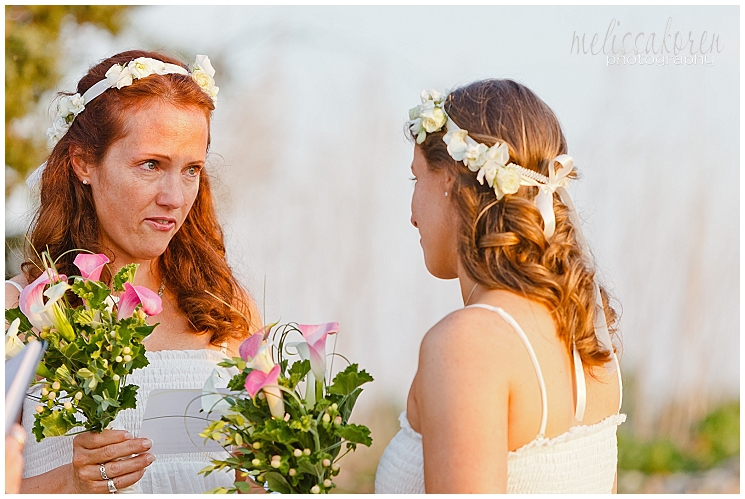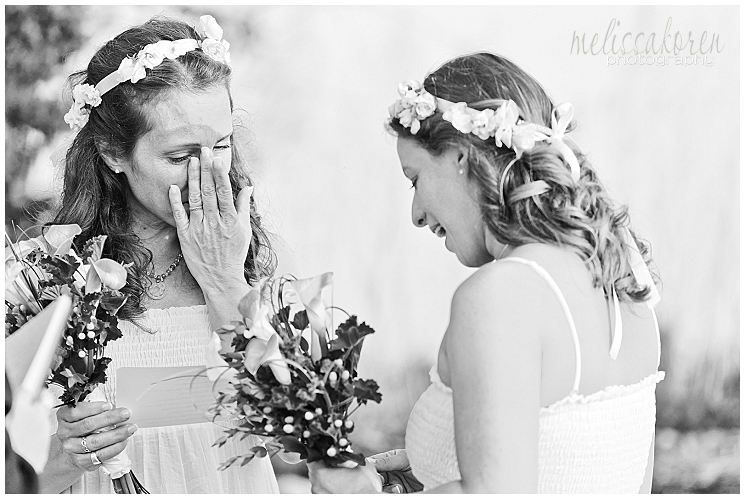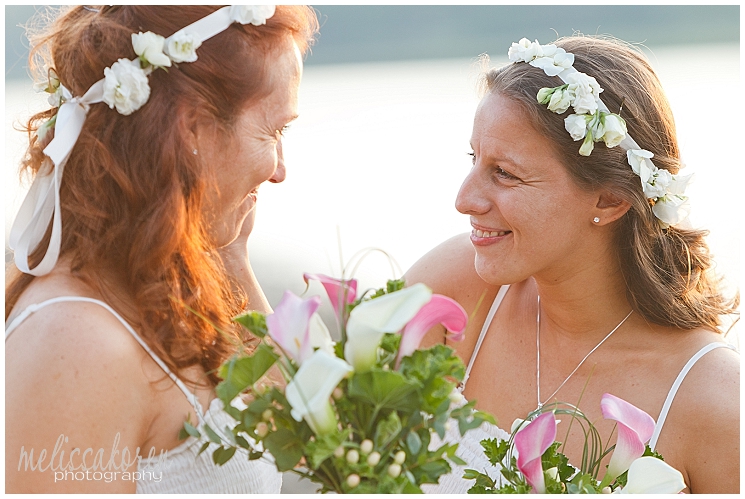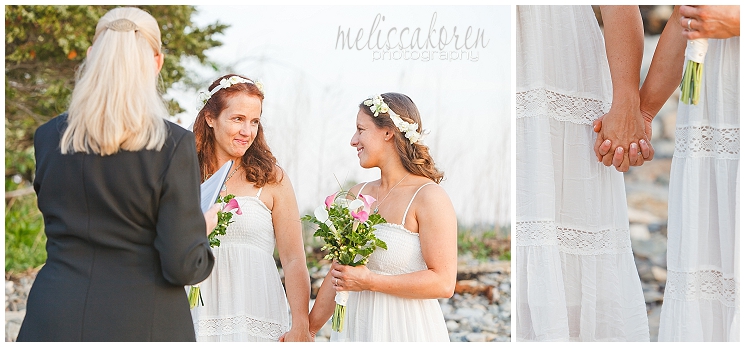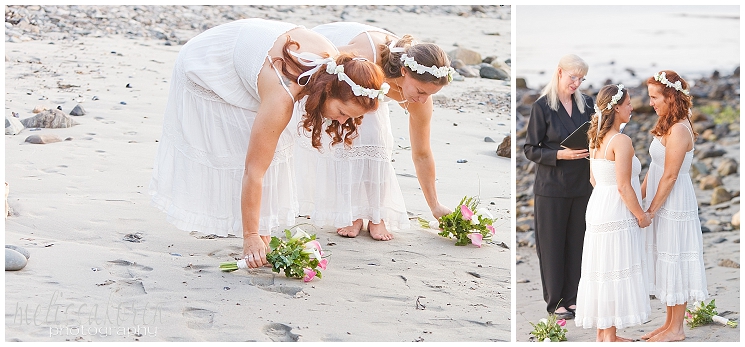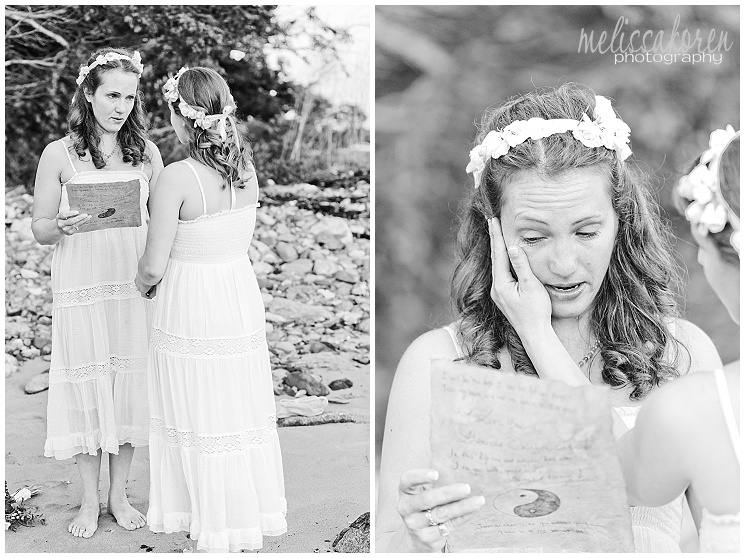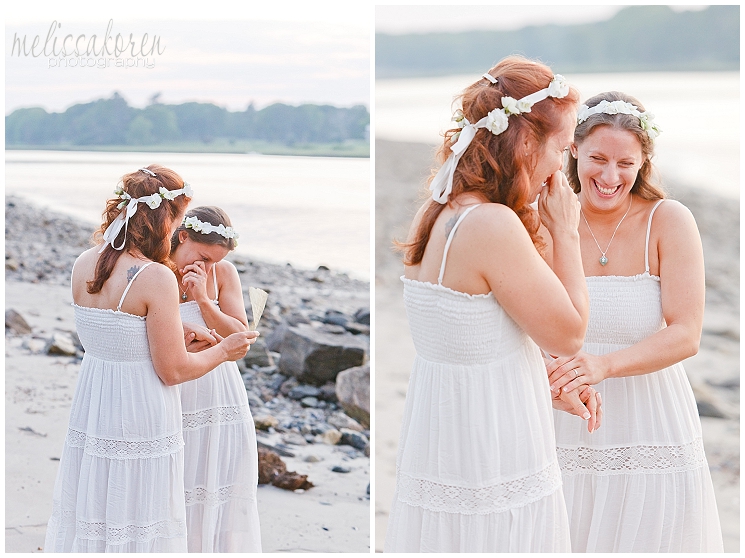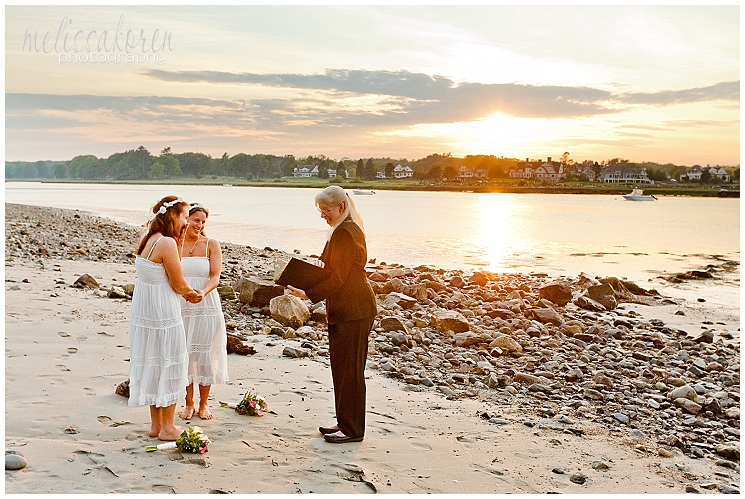 In a beautiful tradition they each picked 3 rocks representing their past, present & future and built them into a small stone wall together to represent the foundation of their union.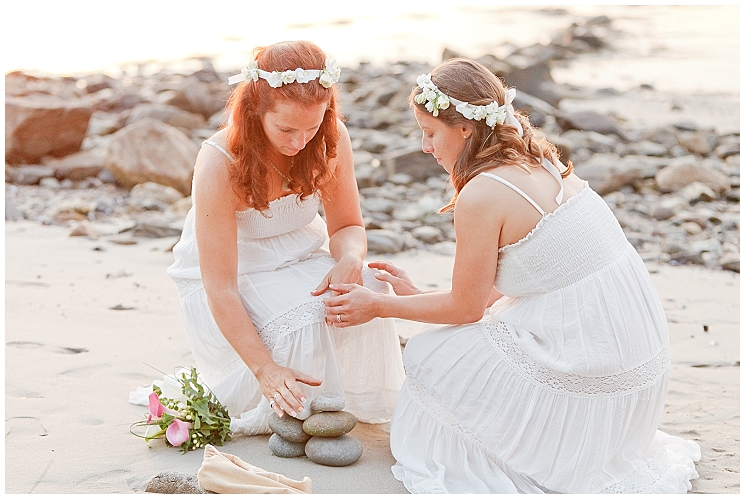 The sun behaved perfectly –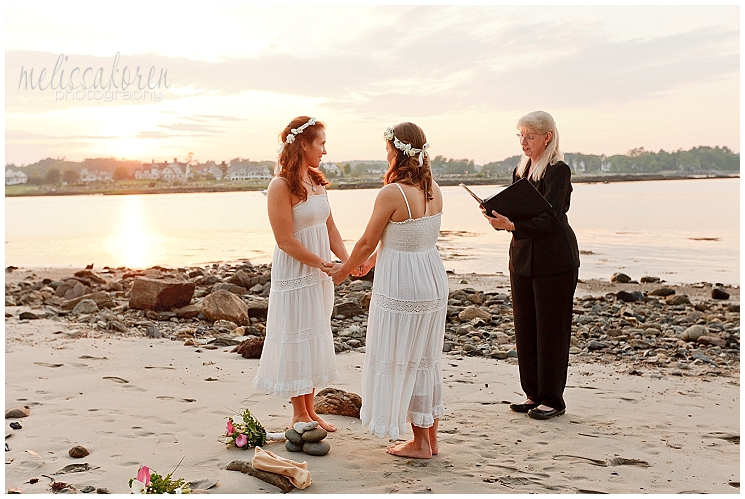 Then the marriage was sealed with a kiss!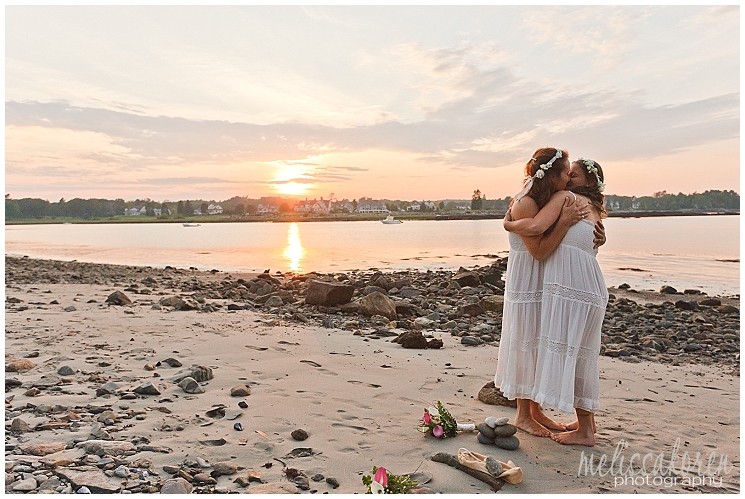 Mazeltov!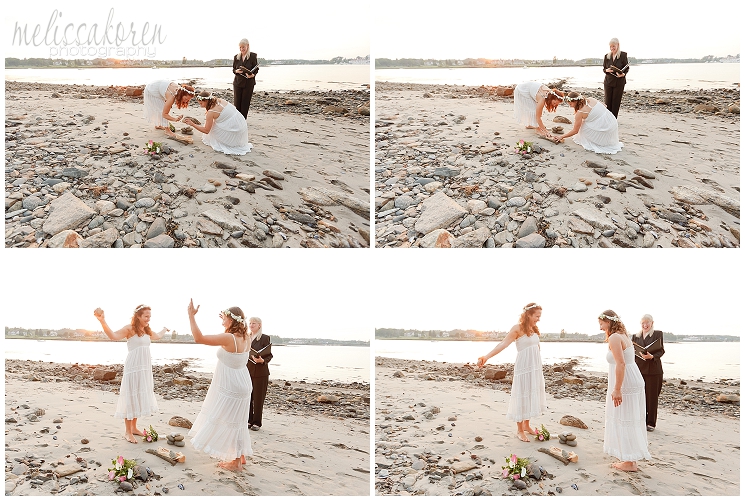 We stole the last few moments as the sun hovered over the horizon to take a few portraits, but really they were just completely in love with each other and I was privileged to watch and capture it.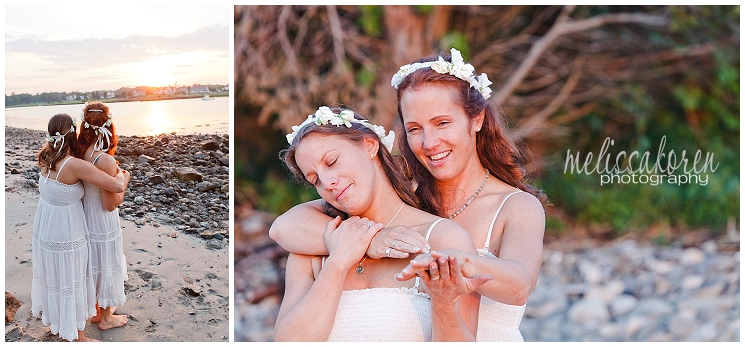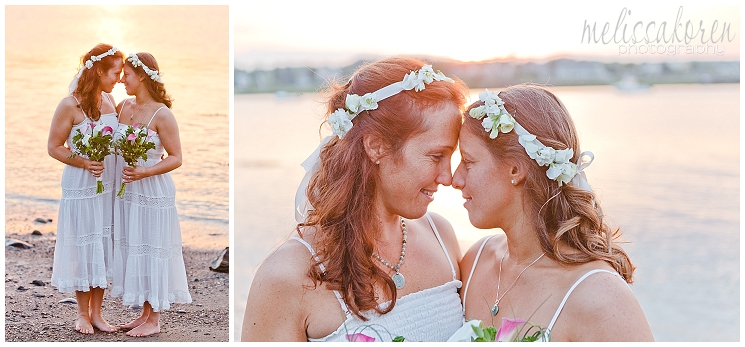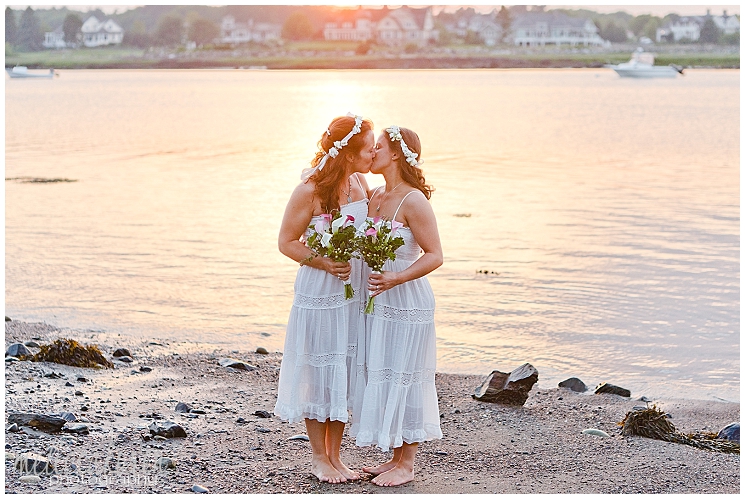 As we were heading back to the cars (the park closes at dusk!) a kind hearted woman approached.  She'd seen the whole ceremony from afar and wanted to wish her blessings on these two well deserving women.  It turns out they're all healers – it couldn't have been more kismet!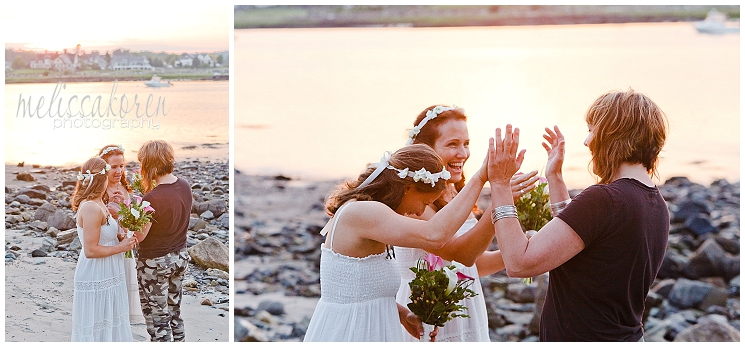 More kismet? No, just a lone shoe we spotted on the walk back.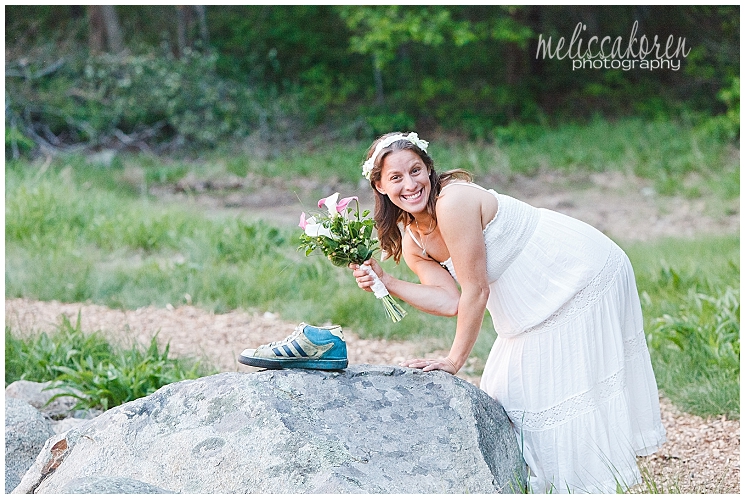 A few more shots as the sun flitted away from us leaving the most amazing glow.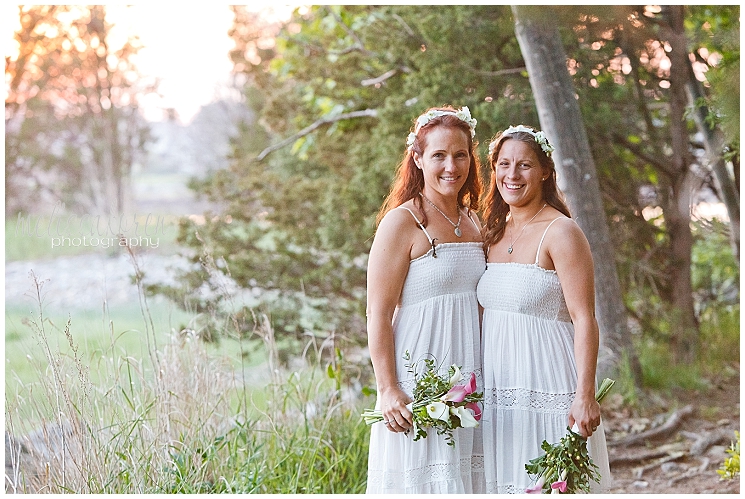 Or maybe that was just Danielle & Nathalie's love. (I don't care how cheesy that sounds, it's entirely true.)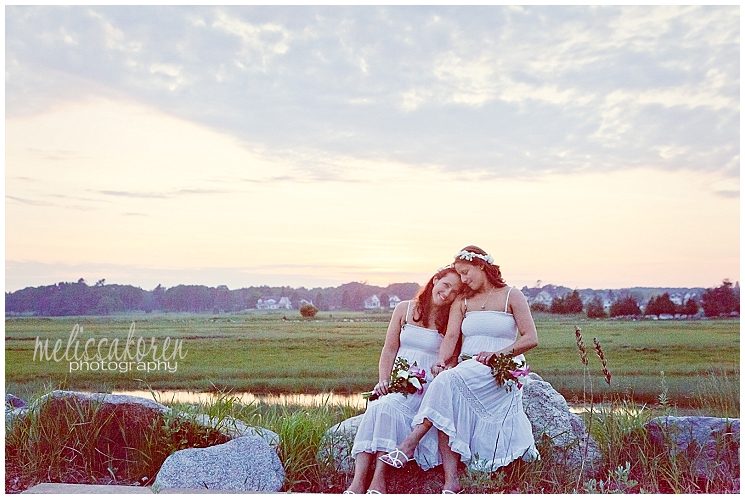 As I edited these photos; a song we once performed in high school popped into my head and sort of overwhelmed me.  It was the most amazing soundtrack for these two in their moment and in their lives.
Now I Walk in Beauty, traditional Hopi Prayer – Now I Walk in Beauty. Beauty is Above me. Beauty is behind me. Above and below me.
[tube]http://youtu.be/6K-Jw6ng6ac[/tube]
They're truly fantastic JP, Jeanne, was a wonderful officiant – if you're in need of a Justice of the Peace you can find her at Willowyn JP.  Her husband Richard snapped some photos also and snagged, and kindly shared, a few of me in action!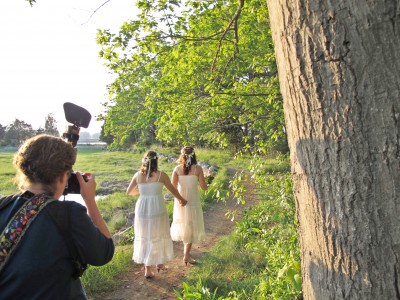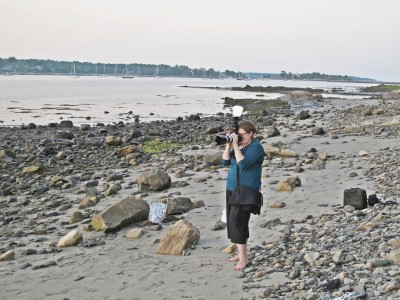 If only I could shoot all my weddings barefoot on the beach!
  I had so much fun at this private affair – I can't wait to do more elopements!    Thank you all so much for such an awe-inspiring experience.  It was an absolute privilege to be a part of it!