Julie & Jay were sent over to me after Mel & Michelle's spectacular Mill 1 at Open Square Wedding.  We met up for coffee and chatted and she mentioned something about her sister just getting engaged.  After I got home, I brought up a WHYM Beer Friend, Jess on facebook – and low and behold – there's her sister Julie!  I had a hell of a chuckle over how interconnected my world is!
Our meeting was in February – I think it even got snowed out once – but once the warmer weather came around they got in touch for their Newburyport engagement session – and they brought along their sweet pup Ursula!
Ursula put her own creative touch on their super cute save the date sign.  She wanted to be part of the creative process too!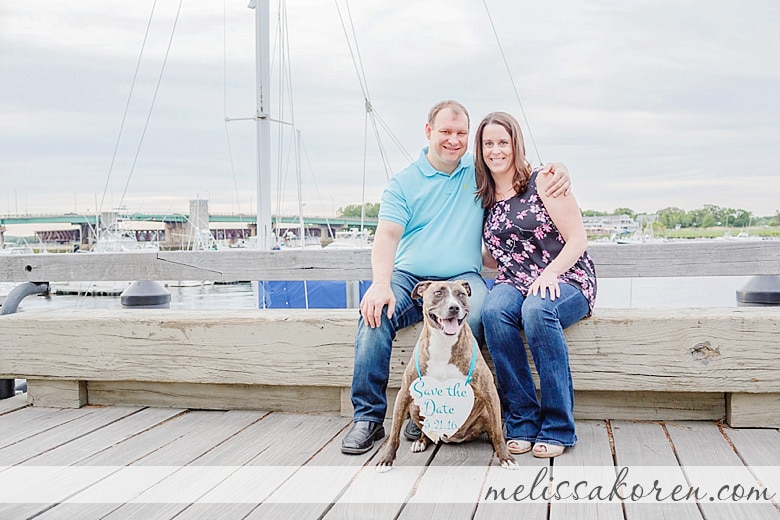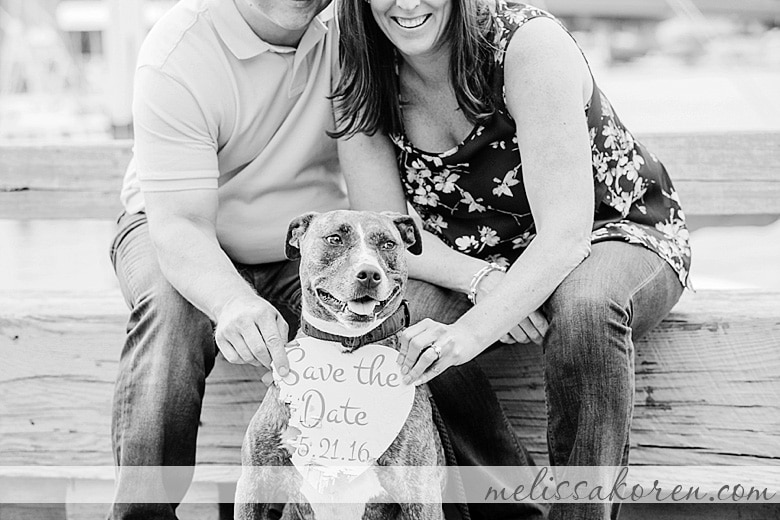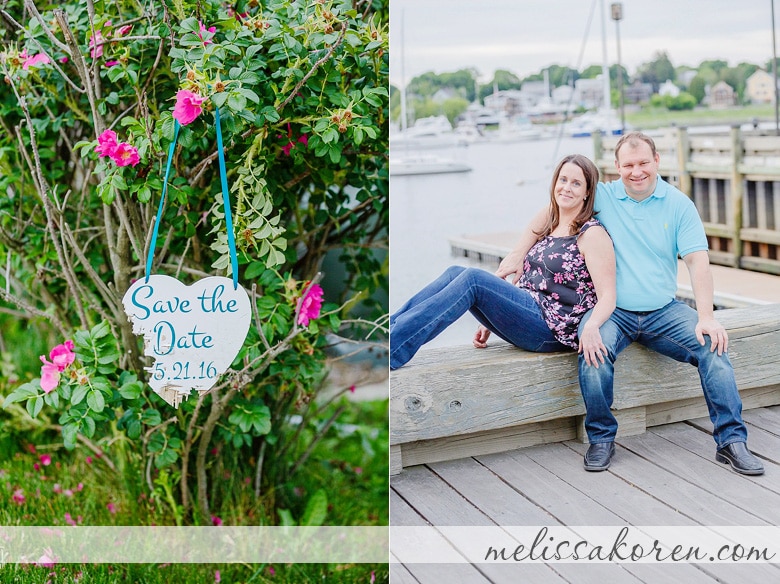 We walked around the water's edge and then headed into town.  Newburyport is one of my favorite places! There are so many wonderful nooks and crannies and colors!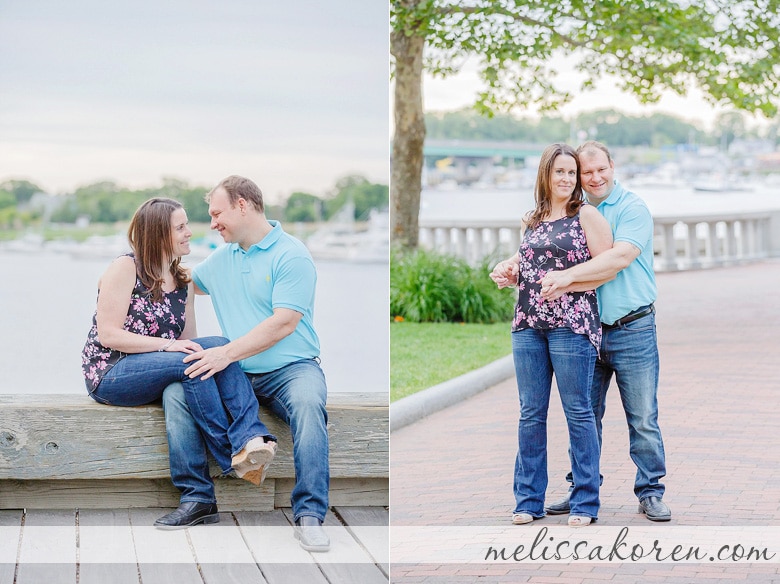 And flowers!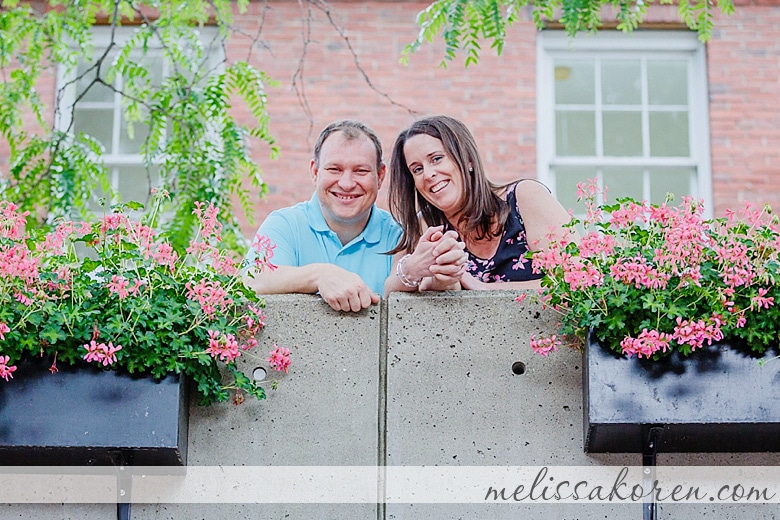 I love this one – the perfect snuggle.  If the Lion King hadn't ruined the phrase "can you feel the love", I'd totally say that here.  But they did, so I won't 😉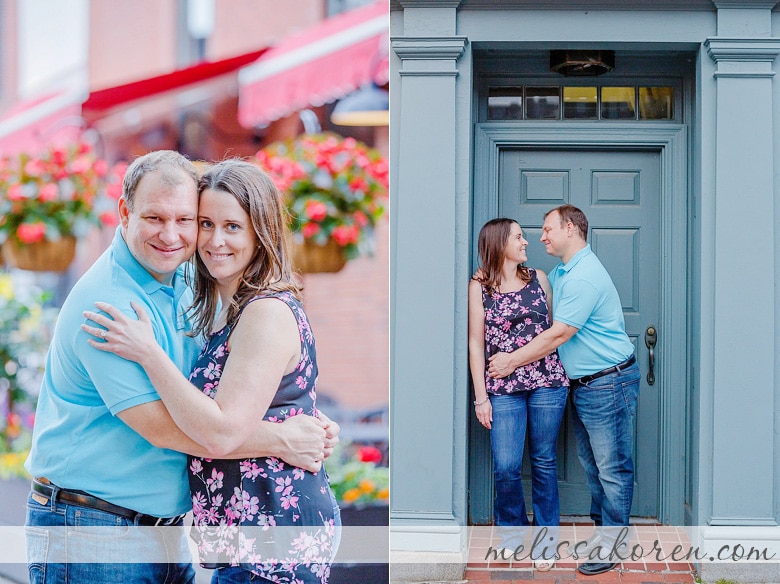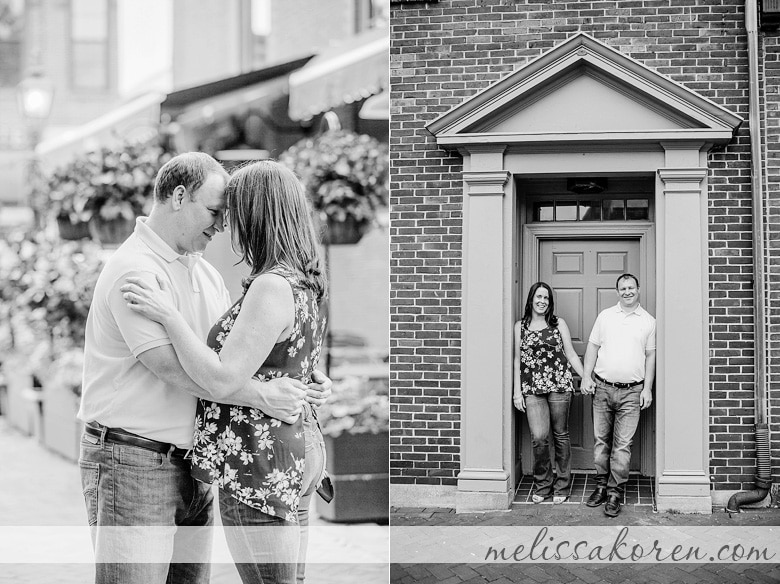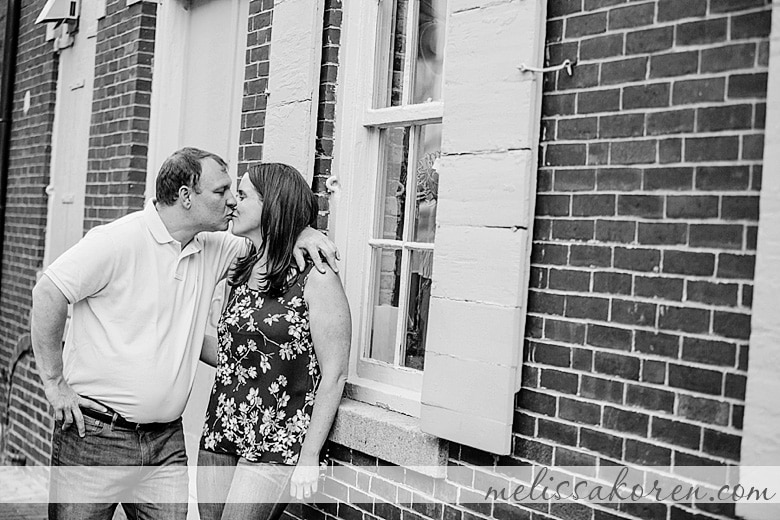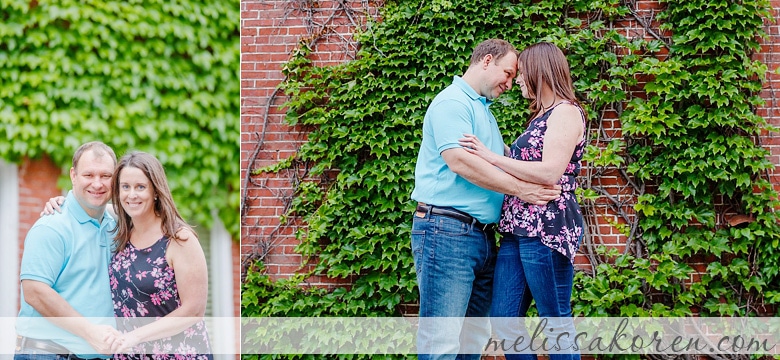 The sun was getting lower so we started to head back towards the water.  I discovered this antique sign place which was seriously amazing as a backdrop.  And Jay had brought Julie roses for the occasion.  What a sweetheart!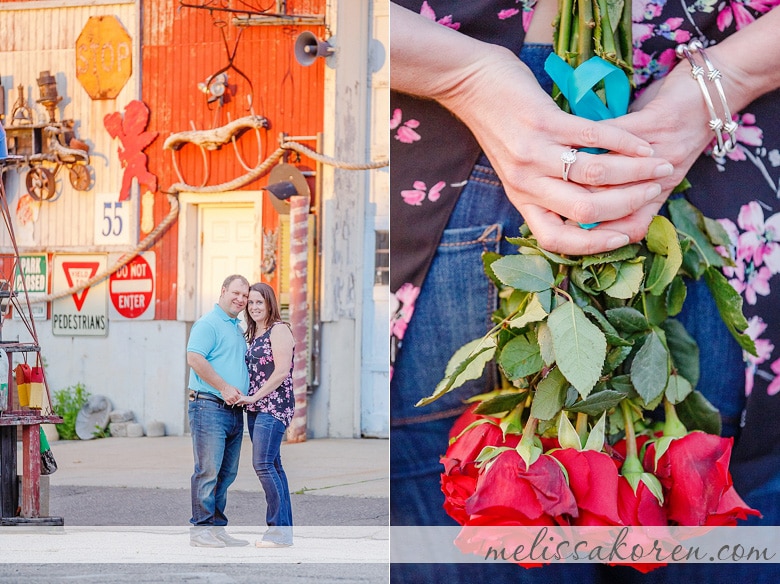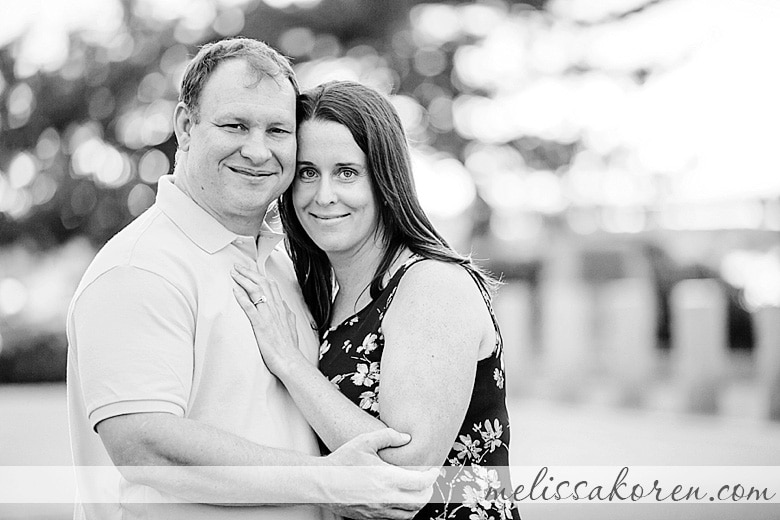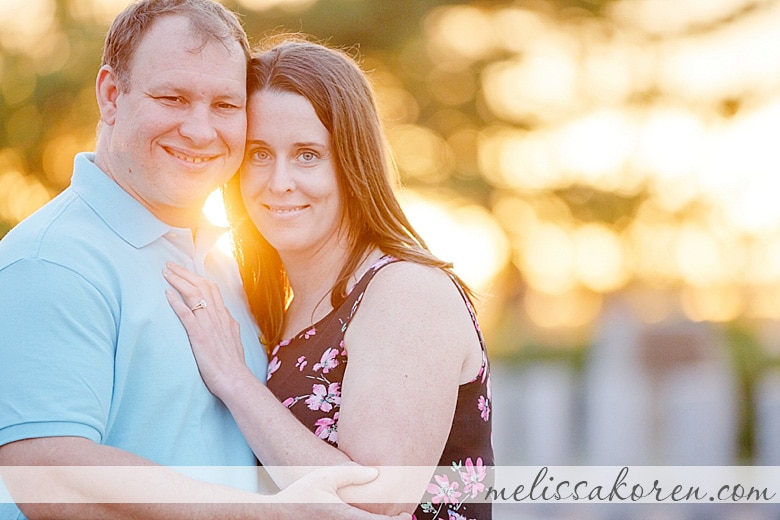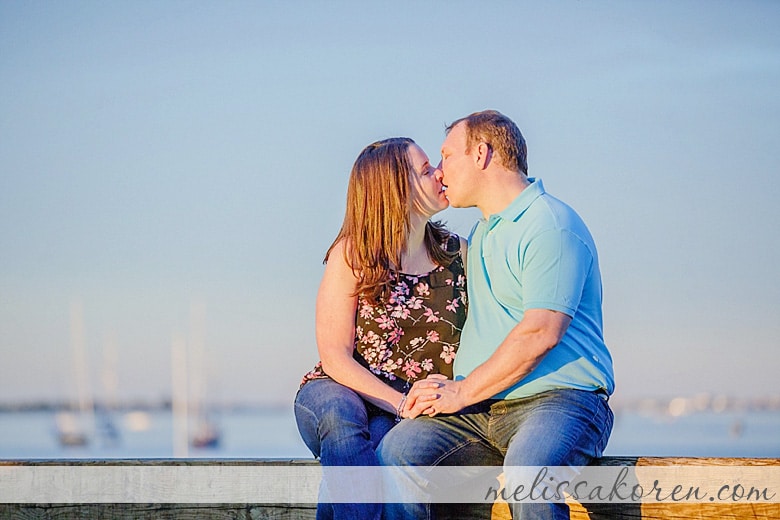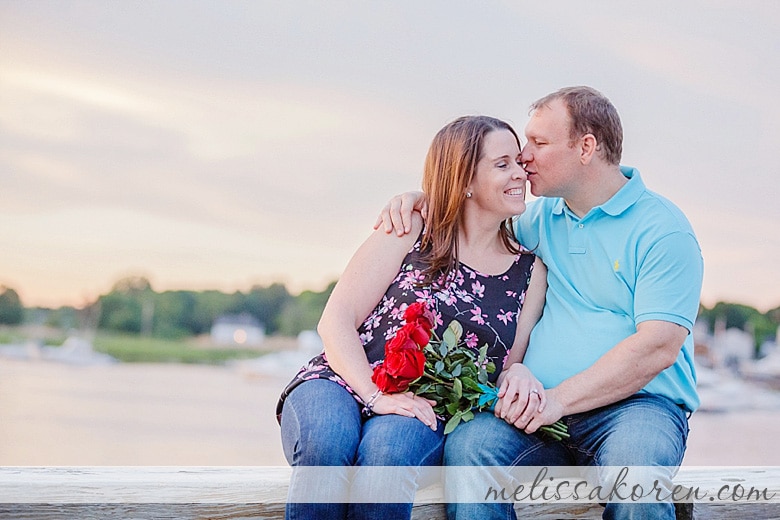 They knocked it out of the park.  The killer sunset didn't hurt either, but I love how into each other these two are.
When I book a new wedding couple – I ask them a few questions – some fun, and some serious.  I love their simple perfect answers – it 100% sums up how they are!
What are you most excited about leading up to the wedding day? Spending time with each other.
What are you most excited about ON your wedding day? Being at a beautiful place with all of the people we love and care about.
I can't wait to see your wedding day unfold!