Who? Who? Mr. Eli is who!  His 6 month and one year NH Baby's First Year sessions had me in giggles.  His mom has the best outfits (or well, lack of outfit) 😉 for this little heart breaker.
Eli wanted nothing but to chew on his toes.  I spent pretty much the whole session laughing with his hilarious faces and *nom nom noming*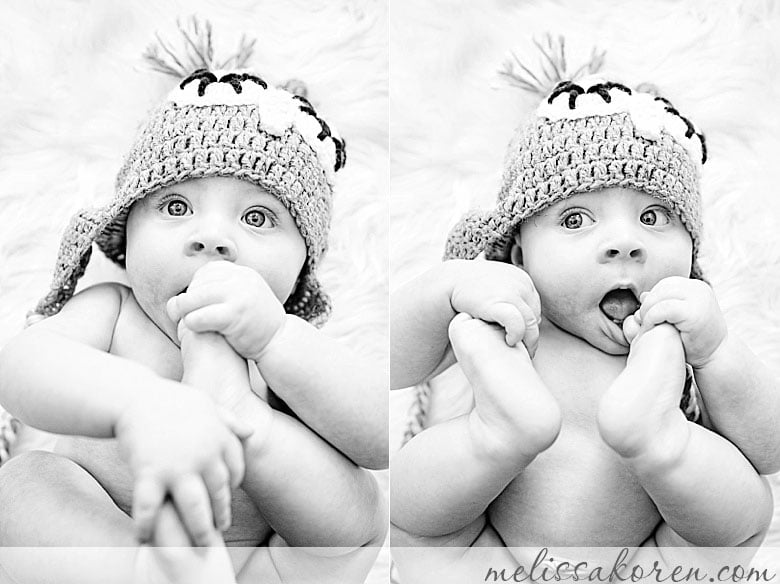 We talked about beekeeping –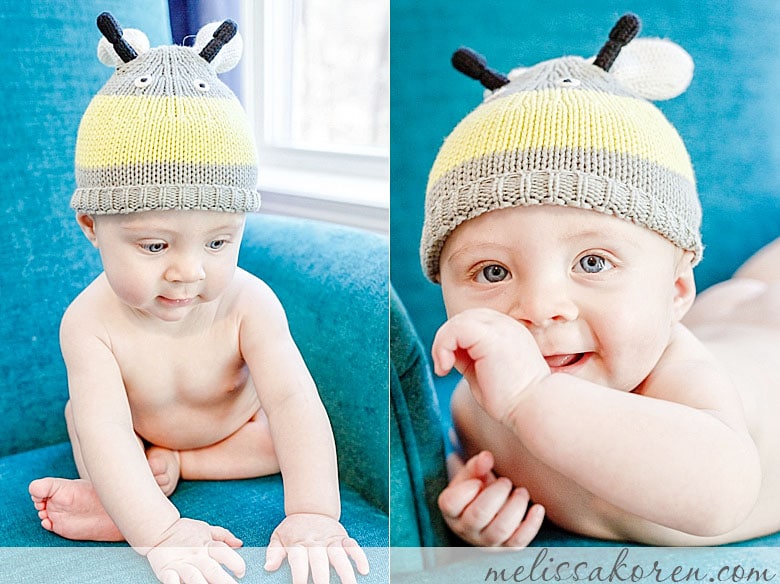 We read stories in our hats-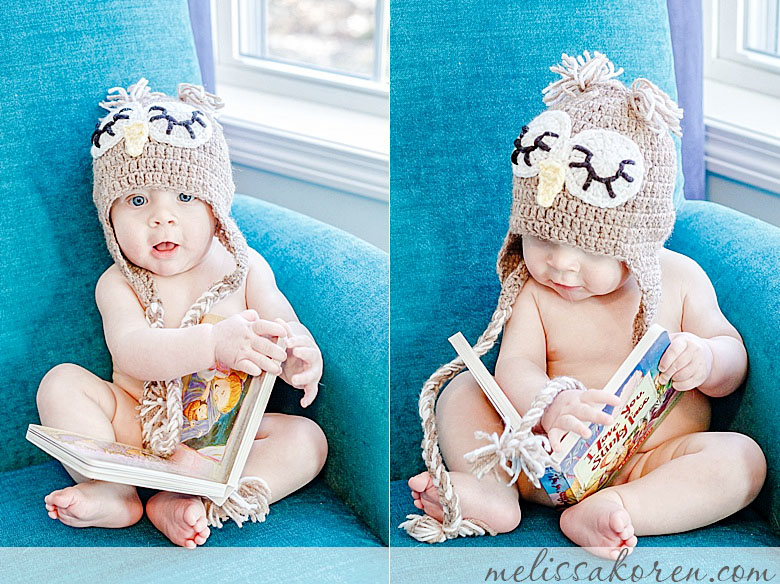 And without our hats.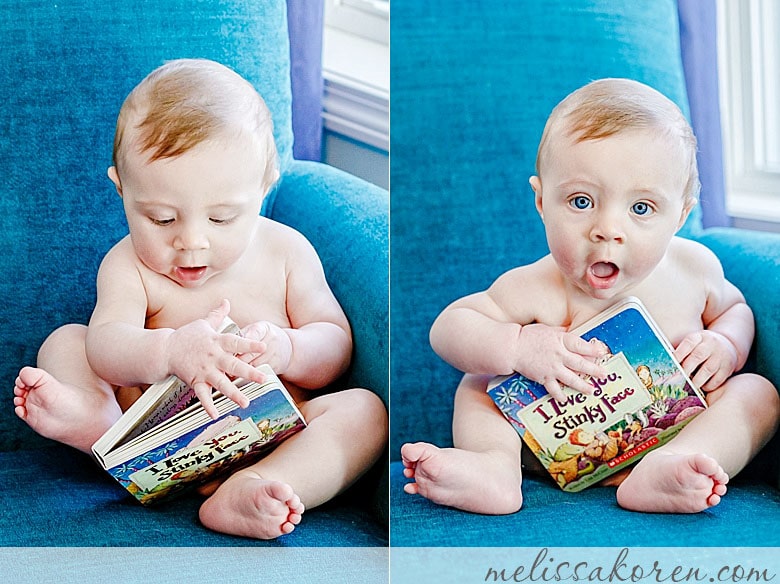 He's the happiest baby!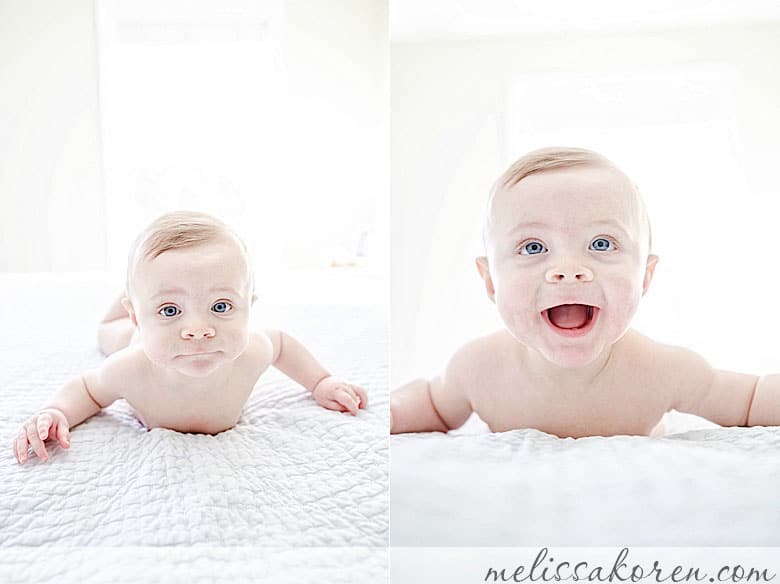 For real? That face??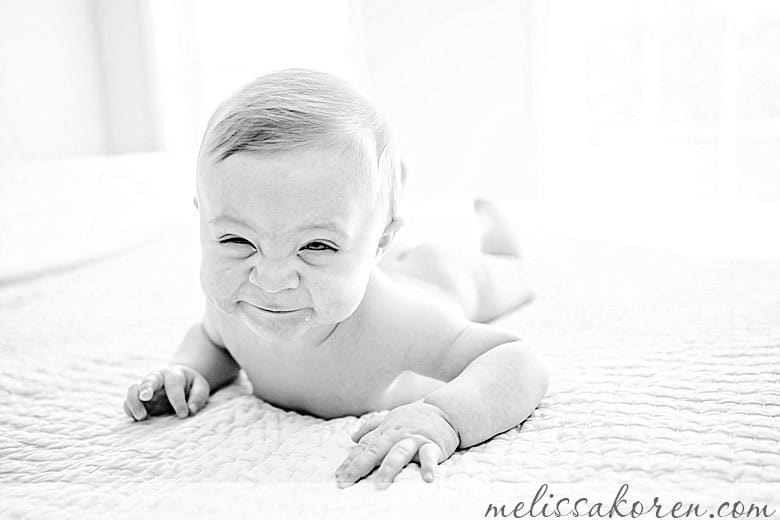 I spy toothers! And did I mention how much he loves his toes!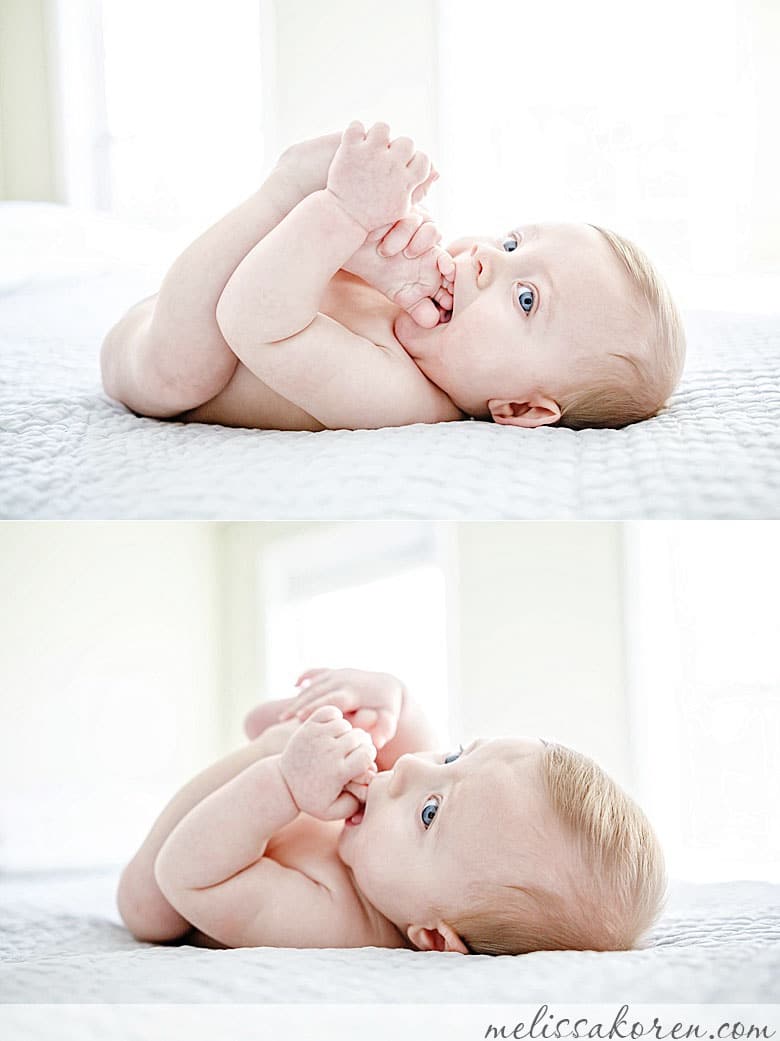 He shared his Easter outfit with me – now granted, it came with pants, but they detracted from the bowtie 😉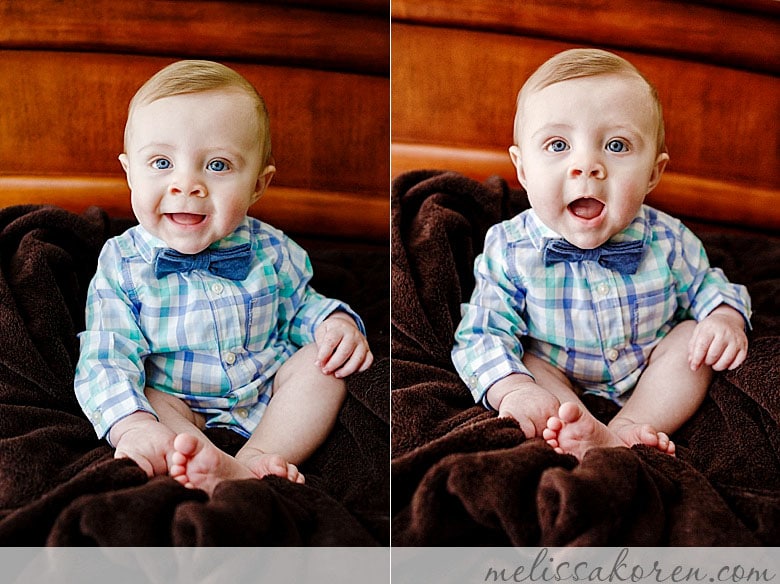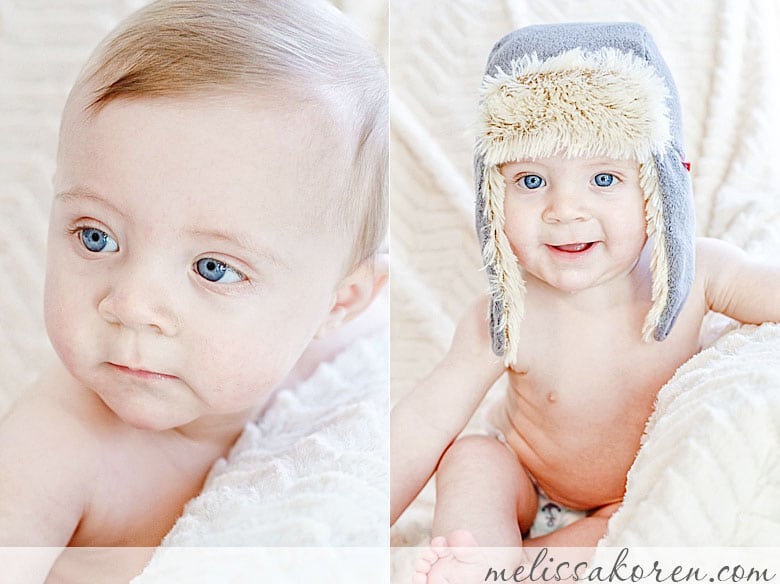 And from late spring hats to a dapper fall 1st birthday outfit!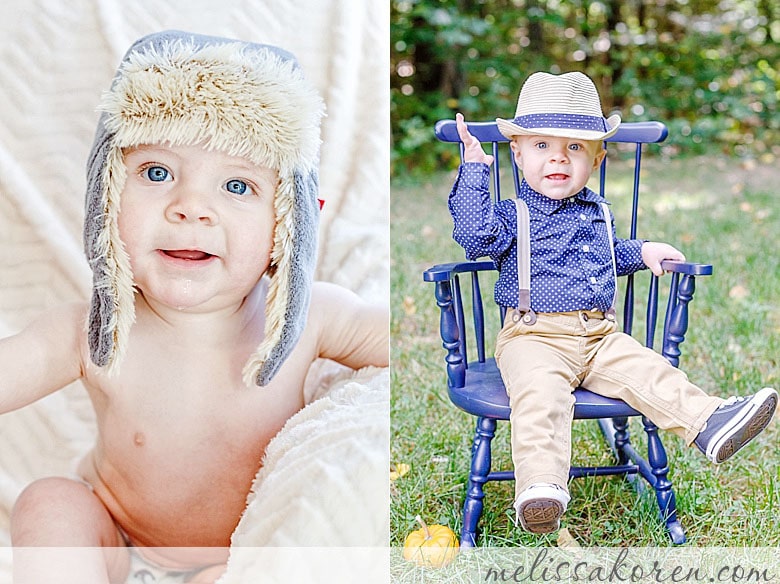 Eli was definitely learning the basics of cause and effect. 
And let go and held himself up for the first time!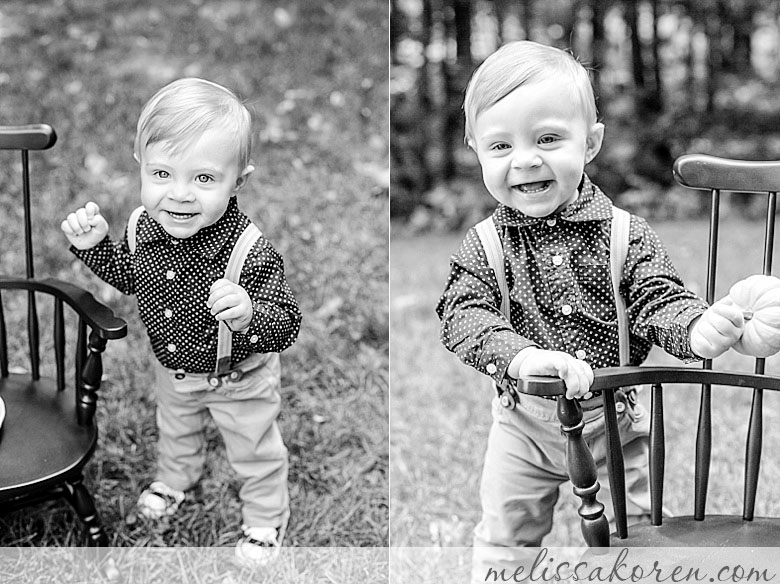 His first birthday party had a little monster's theme.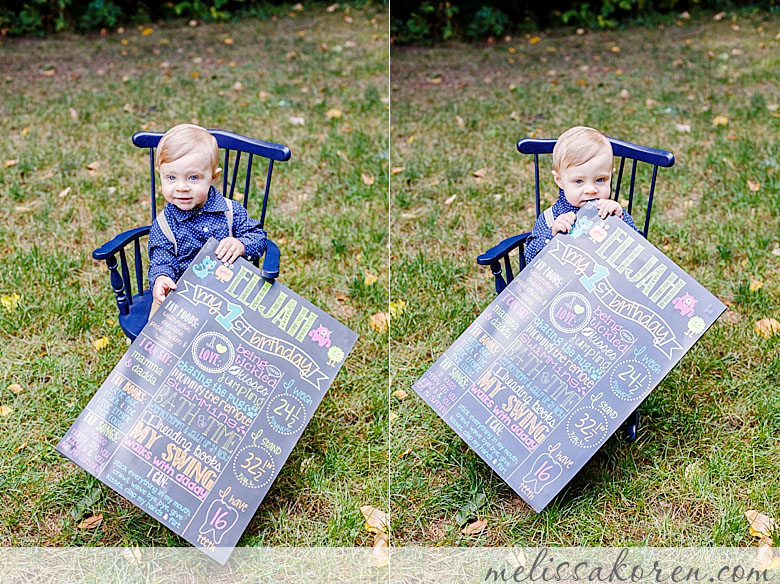 And he left his own mark on the poster 😉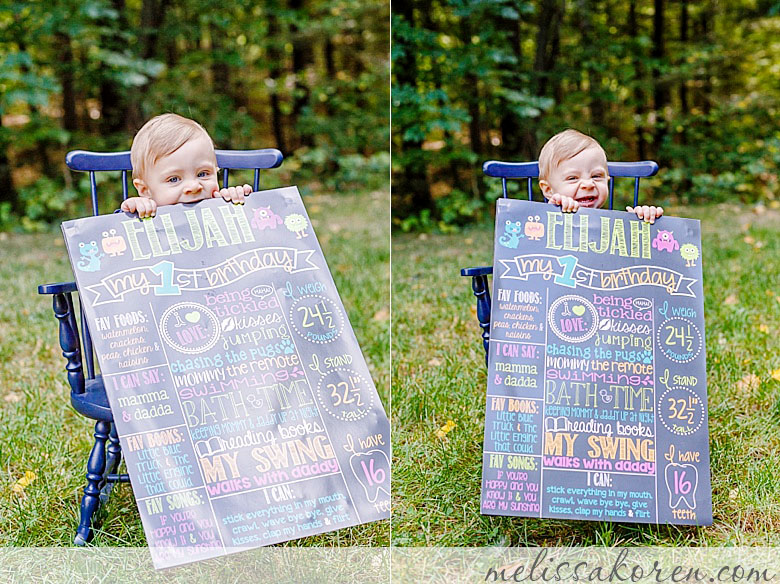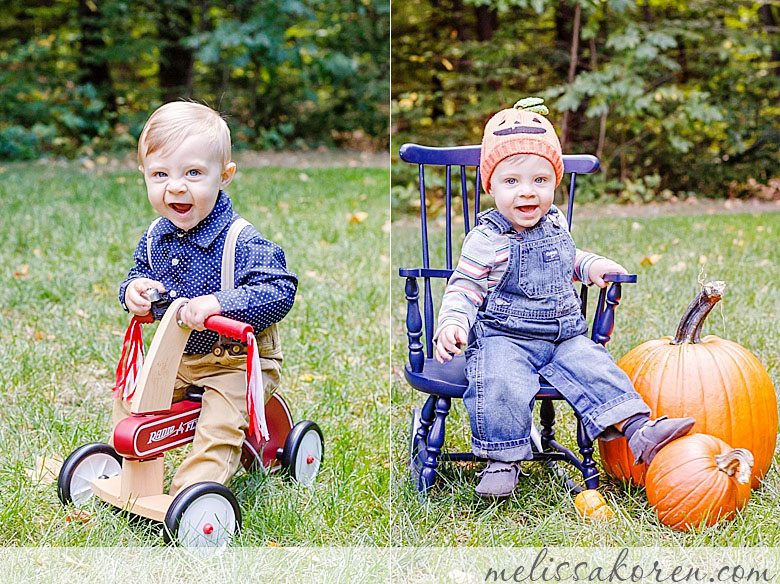 Then, he discovered he could pick up that giant pumpkin all by himself and was he ever proud of it!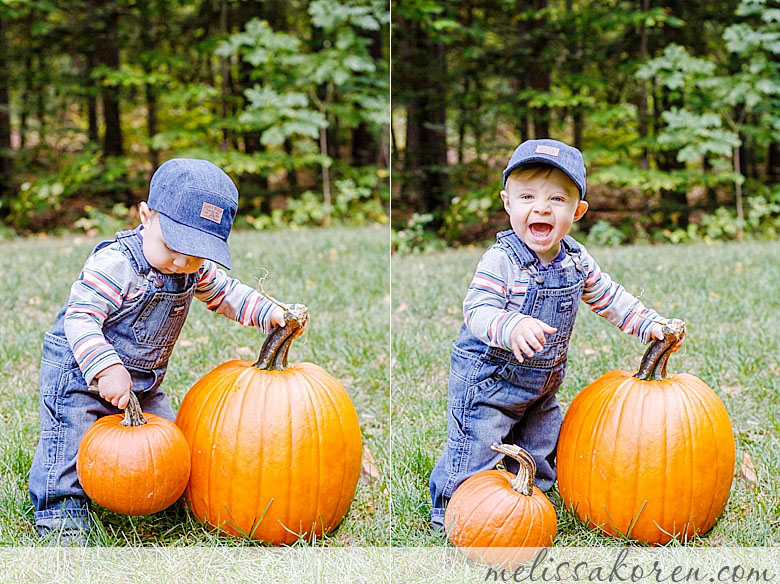 It's been a fantastic adventure with this little sweetheart.  His smile is so infectious and his eyes so bright blue. A lifetime of memories are in store for him and his parents.
{And in conclusion – the obligatory SEO – Massachusetts + NH Baby's First Year photographer, Melissa Koren Photography, photographs good people. Wonderful, loving, quirky, sassy, laughing, fantastic, and often cheeky people like you! You are good people! There are adventures to have and memories to keep so let's get to it! If you're in love in NH + MA and looking for NH Baby's First Year photographer, you can see more of my work online at melissakoren.com and also on Facebook. If you'd rather contact me directly, please email me at melissa@melissakoren.com!}