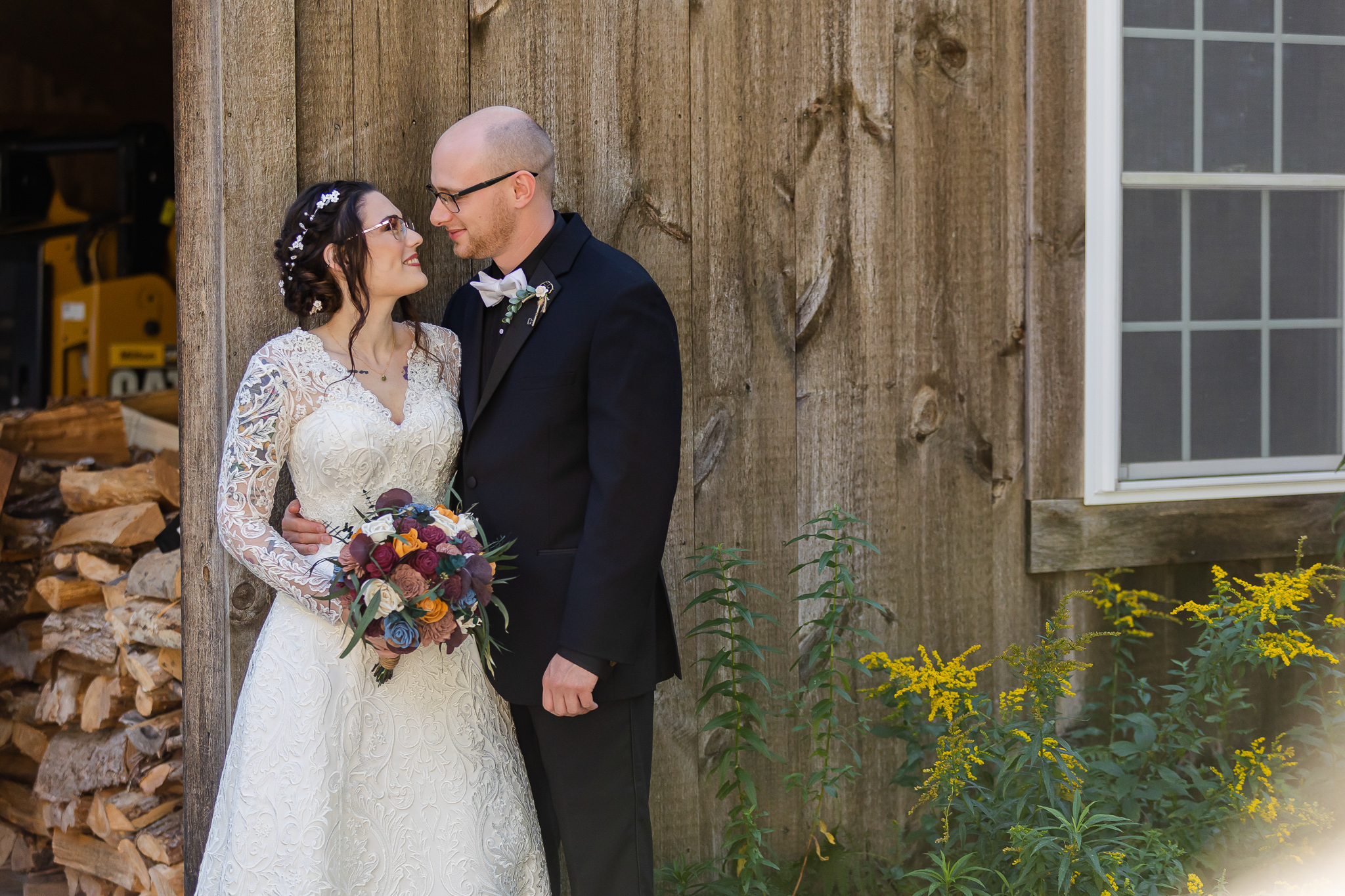 Tessa and Luke and the most amazing NH Backyard Fall Wedding, and everything about it spoke to them as a couple.
After a beautiful rainy fall NH engagement session last year I knew these two were looking forward to the small moments as much as the grand plan of being married. And so while I was expecting attention to detail and absolutely unique execution of their plans, I was blown away by how it all played out!
My top 5 favorite things from their NH Backyard Fall Wedding:
5: The fun socks for the groomspeople. With sayings like "I'm a delicate f*cking flower" and "dragons and wizards and sh*t" I knew without a doubt, these were my people.

4: Their extremely thoughtful and lovely gifts to each other. A Beluga Whale adoption for Tessa, and some custom cufflinks, and a special surprise for Luke!

3: The recreation of the Bridesmaids cover photo with Tessa's bridespeople, and while we're at it the wedding party attire in general! VELVET FREAKING DRESSES. The colors were unreal and such a statement with the black tuxes!

2: Tessa's custom lace dress was stunning and literally made for her. The tiniest hint of train, but nothing to bustle, and the intricacies of the back cut out were jaw-dropping!

1: My number one memory from this NH Backyard Fall Wedding day though? When Luke included Tessa's daugther in his vows and went over and read them to her in the line. I was quite literally sobbing, and I think most of the guests were right there with me. It was a beautiful moment ♥️

Hononorable mention goes to all their photo collages and the UP themed centerpieces and wedding cake with the two "naugthy" pups eating the tiers. They're buildling a love story that will test the confines of time and I'm so excited for them!
Tessa + Luke! Thank you so much for having me be a part of your incredible celebration of love and family! I won't soon forget the way you are with each other and how surrounded you are by love, happiness and support!
xoxo – Melissa