I first met this cherub faced, handsome blue eyed boy when he was 3 months old.  We had a wonderful at home baby shoot where his sweet face light up every photo.  Even the ones where he's peacefully sleeping in his footie pajamas!
Now he's a big brother, and his little brother is about to be a big brother too!
We got together just before Christmas to capture the boys as older and younger, before they become older, middle & youngest.  Mostly we just played a lot and I snuck my camera in along with some song singing. They weren't entirely interested in having their photo taken but thought I made a great playmate.  I'm pretty good at multitasking.  As Mary Poppins said – with every job that must be done, there is an element of fun!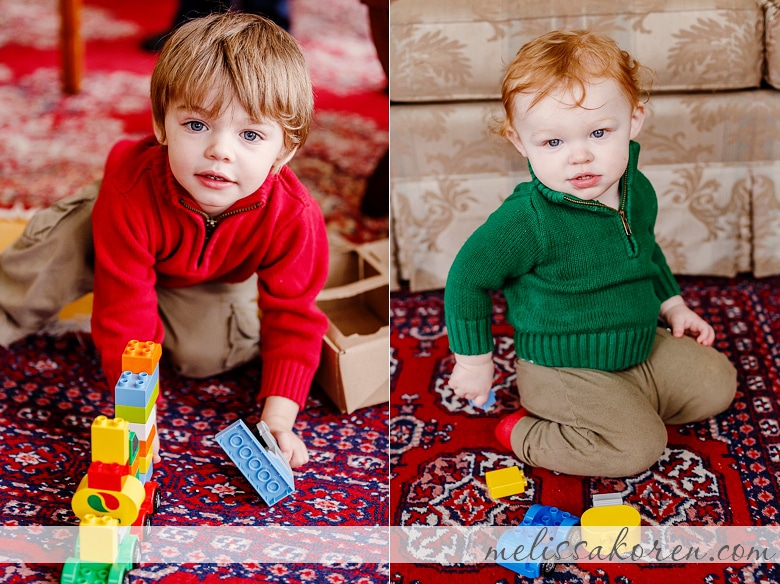 I loved the relaxed catch as catch can element of this shoot.  Watching the boys play together, and individually.  They each have such different, yet wonderful personalities and it was simply lovely getting to spend time having them just be.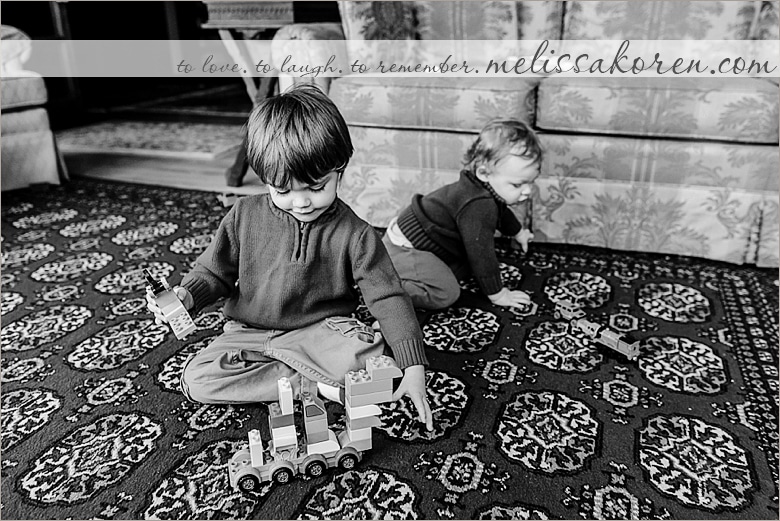 There was of course some hamming it up, and sharing their toys with me.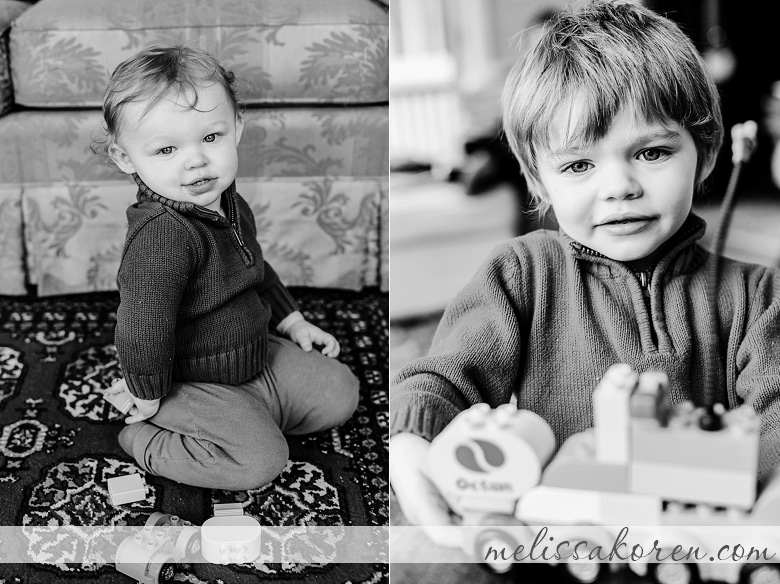 These two are my favorites – especially the bottom one – it was such a hoot to crawl around on the floor and finding him hiding in the sunshine under his grandmother's table, hugging the leg.  It's such a timeless image.  The kind that would stick out when you think of all the photos you've seen of yourself as a child.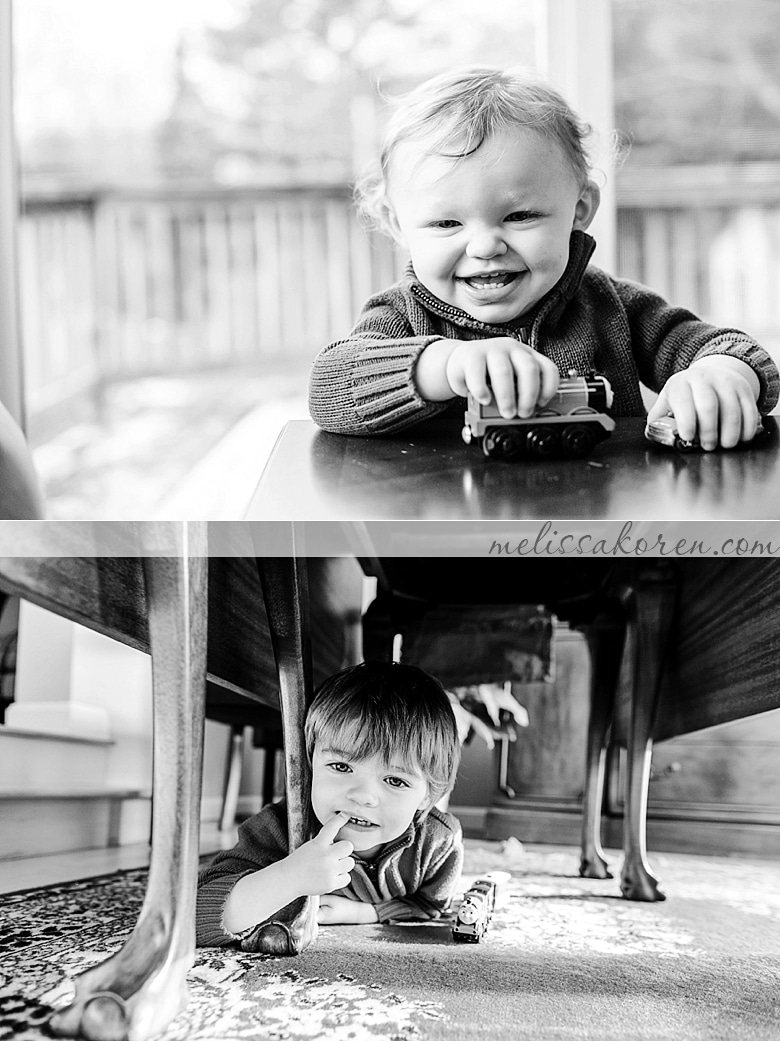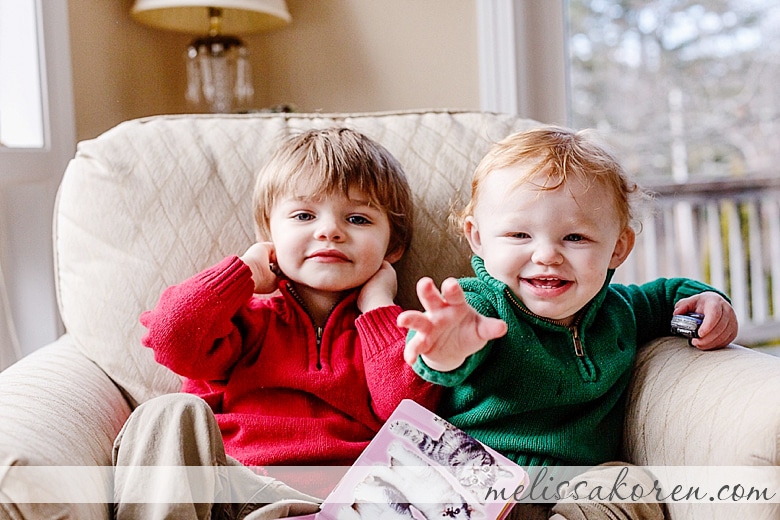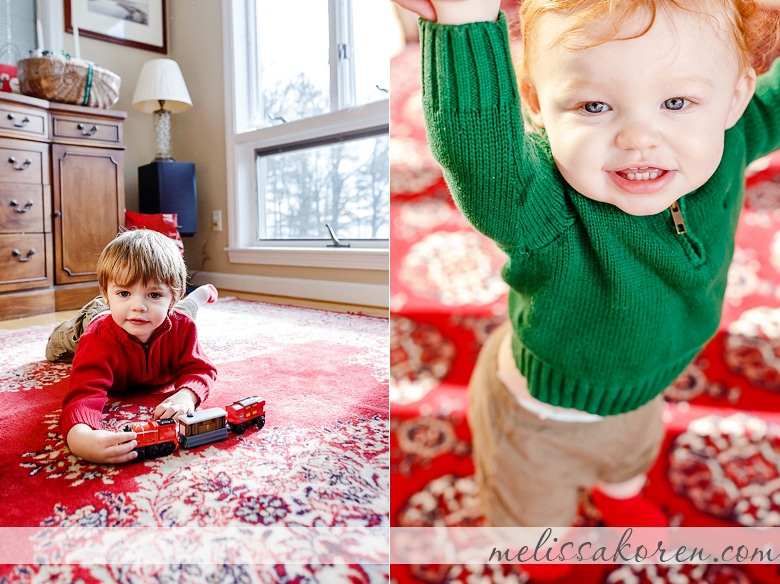 Gorgeous eyelashes are certainly a theme in this family!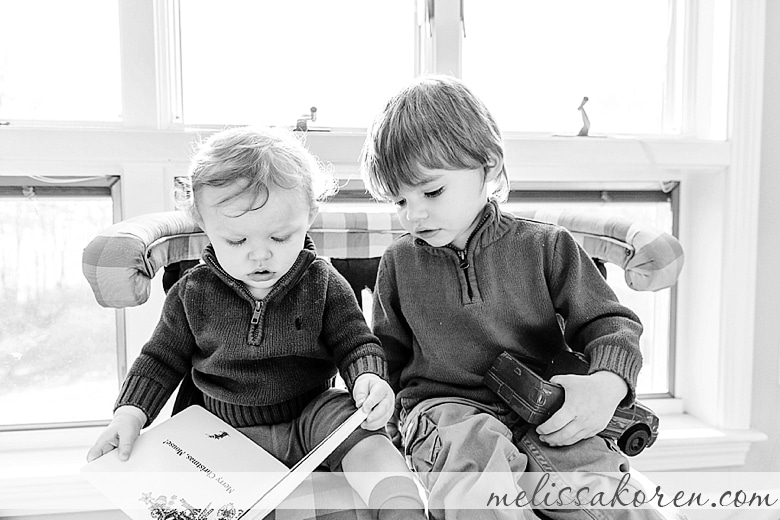 Boys. Brothers. Friends forever. Soon, there will be another sibling to love (and rival) But From Merry Christmas, Mouse! to high school graduations, to weddings and families of their own, these two will always have these memories of when they were just 2 brothers, sitting in a chair, sharing books & trucks.