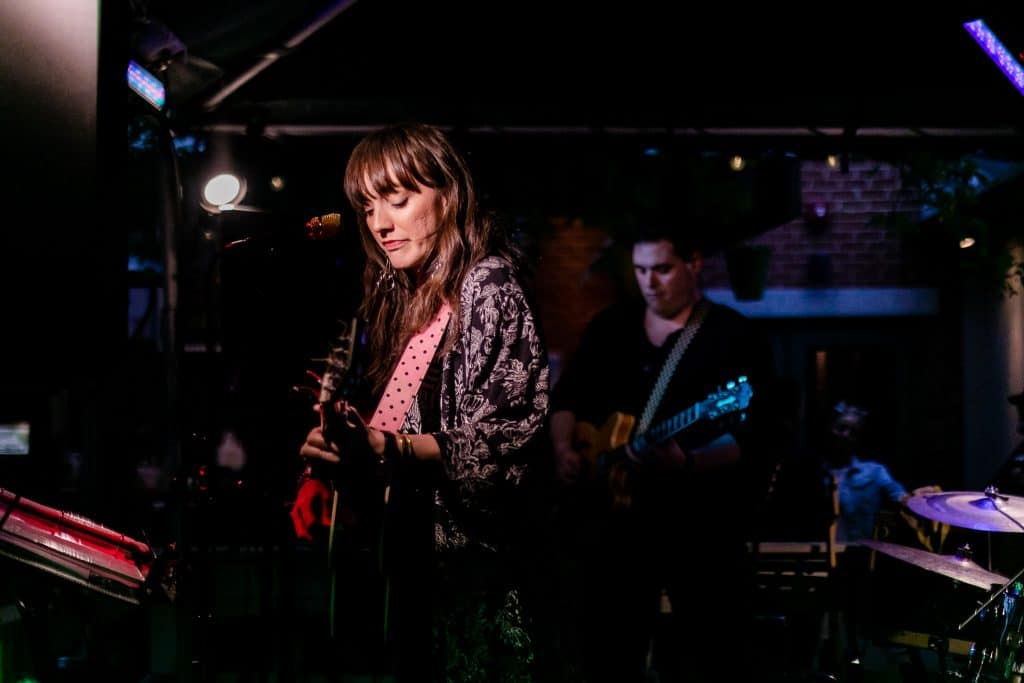 You? Want me? To be an NH musician brand photographer? (dude, there's no good phrase for that, at least not one I've learned yet)
I thought it was going to be a regular afternoon. We had plans to go to WHYM and watch some music. I was grateful to not cook and happy to see our friends.
Then I received a text from The Amanda Dane. Could I possibly come and photograph their set at the Portsmouth Gas Light…? in a few hours??
OH HELL YES.
Having seen Amanda perform a few times, I knew it was going to be lovely. And to have access to different angles than just from my seat? To document her music with light?
To combine my two favorite things, music and photography?
OH HELL YES.
I got to walk in and say – hey – I'm with the band.
I had no idea what I was in for, other than some tunes and photos, but I was legit vibrating the whole time. It was this crazy experience that was like full fusion of all sides of my brain.
I loved wandering around, getting all the angles, trying to find a good shot of each band member. The way the lights flickered to the shutter speed and some were spotlight and some were twinkle light. All of it was surreal, and of course I was singing along the whole time.
And I can't wait to do it again!
nh musician brand photographer by Melissa Koren Photography. You can see more of my work online at melissakoren.com and also on Facebook and Instagram! If you'd rather contact me directly, please email me at melissa@melissakoren.com!