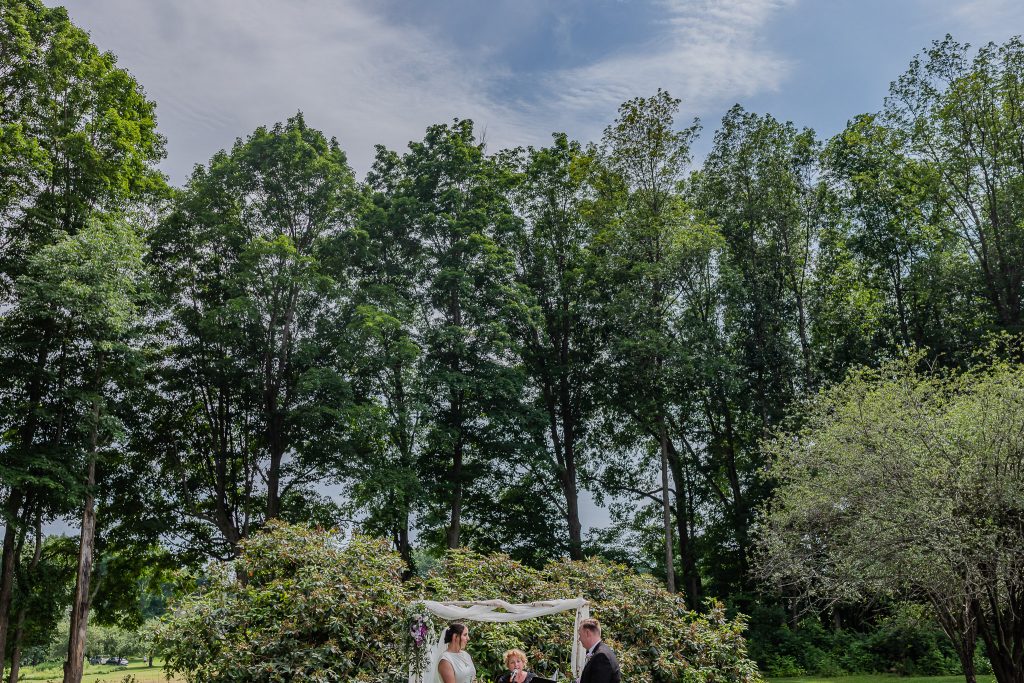 I'm not one to check the weather for days before an Exeter NH Backyard Tented wedding. There's nothing I can do to control it and ultimately, I'm prepared for whatever may come our way.
But the day of a wedding, when there is 900% humidity and a 40% chance of thunderstorms at ceremony time? That's when I take to the radar screens.
I have 4 weather apps on my phone. (Well, 6 – but two are just funny.) I'll consult them all to help determine if we need to make a rain plan, rearrange some photo time, or even put up or down the sides of the tent.
One of those apps darksky, a micro weather app, even sends an alert to my watch should it seem like it's about to rain.
When I arrived at the Inn by the Bandstand in Exeter, NH, where the lovely Heidi was getting ready, the skies were blue but the air was thick. The storms were still a little bit off, as was the first look.
The groom arrived a few minutes early, first look went off perfectly, we got in the car to drive to the ceremony, and – RAIN!
Now, this same sort dodging the raindrops game happened during their Odiorne Point engagement session – we finished the session and BAM the skies opened up once we were in our cars!
The rain had all but cleared by the time we arrived at the ceremony location, and although the clouds rolled in and out with abandon for a bit, by the end of the ceremony – it was back to blue skies!
These two are just the most lovely folks, and I'm so happy they've set out upon their journey together.
Heidi & Brad, thank you so much for your kindness, and for sharing your love and families with me! What a special day!
Exeter NH Backyard Tented Wedding by Melissa Koren Photography. You can see more of my work online at melissakoren.com and also on Facebook and Instagram! If you'd rather contact me directly, please email me at melissa@melissakoren.com!