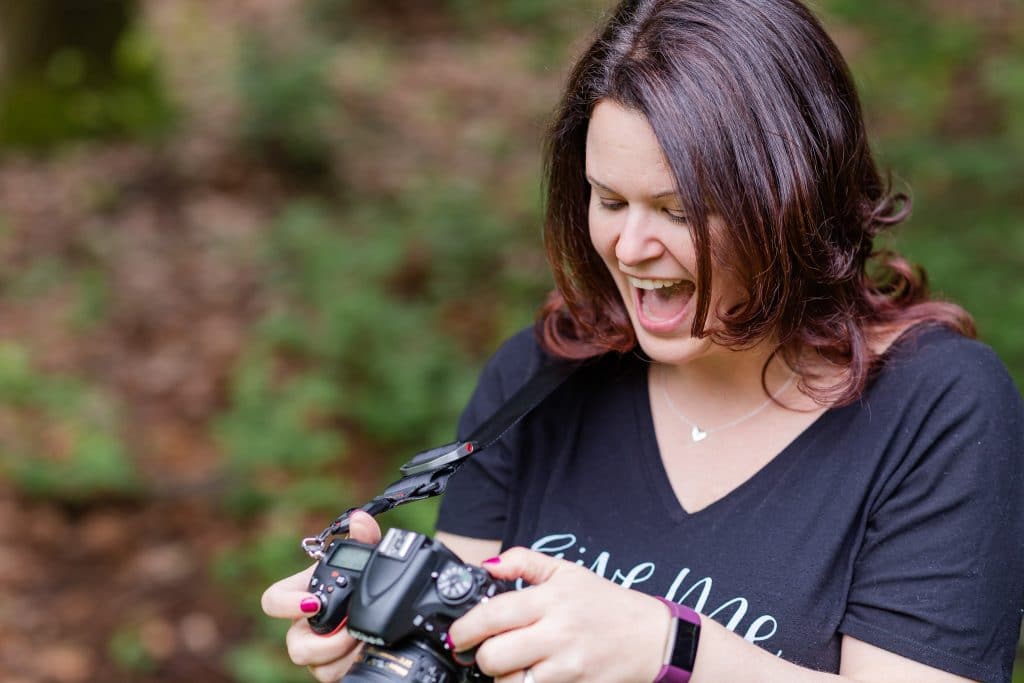 Jennie and I go way back – way back to middle school. We've talked about my being a townie and my love of the chamber. Now Jenn and I are in it together! She was at women's group the day I was raffling off an NH personal brand photography session – and she was sitting in her seat crossing her fingers saying "please pick me please pick me".
Low and behold, it was her business card!
Manifesting destiny is real folks. Don't ever doubt it.
Jennie runs White Wave Photography and specializes in birth photography, which is just crazy amazing. I have been honored to be at two births and while I would love to do more, I'd have to sacrifice weddings. That's a whole different kind of birth … and I love it.
Weddings and births can have a similar chaos and craziness at times, but I'll stick with the predictable schedule of my labors of love.
She has a snazzy in-home studio and wanted to capture some of her in her element (while her three kids were at school though)(next time, I think the working mom kids and dog everywhere session is up)
I think we laughed more than we took photos, but every one of these captures her personality and I love it! I can't wait to see what stories she tells with them!
nh personal brand photography by Melissa Koren Photography. You can see more of my work online at melissakoren.com and also on Facebook and Instagram! If you'd rather contact me directly, please email me at melissa@melissakoren.com!