I did it. I broke all the rules of blogging. This is WAY too many images for a post, but here's the thing. I just can't cull this NH Toad Hill Farm Wedding down any further. Every minute of it was SO amazing and far too stunning to not share.
I should put this "almost there" sign at near the bottom of this post 😉 But these were the signs on my way to this magical place.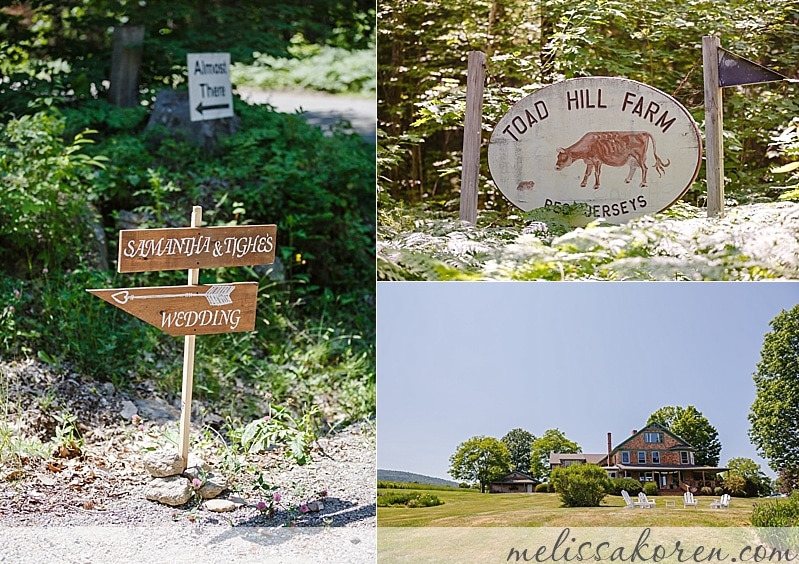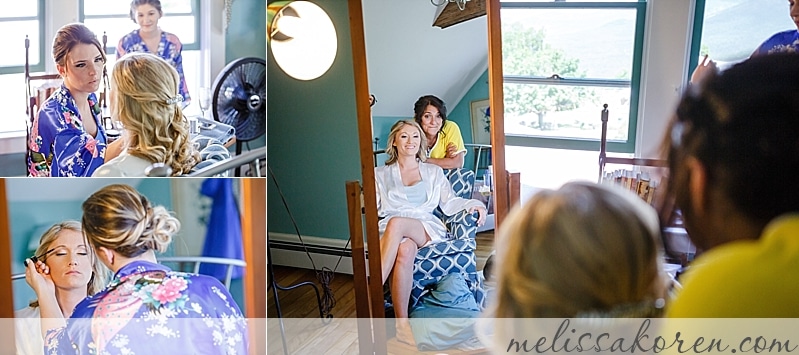 Beautiful ladies all helping each other get ready. And those turquoise dangles above? Those are Sam's wedding 'shoes" – When I first met with these two she told me she was getting married barefoot on top of a hill. I couldn't have even imagined how epic that hill (or this couple) was going to be.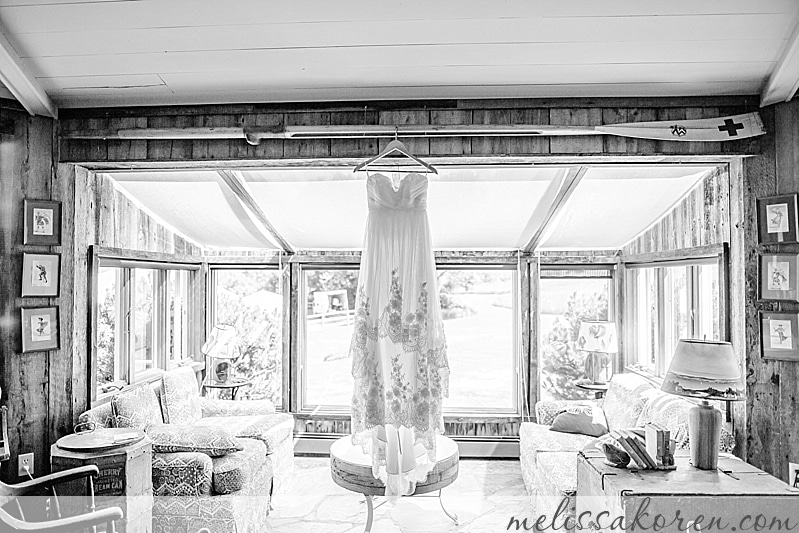 Their faithful companion Kaytoo (and their videographer)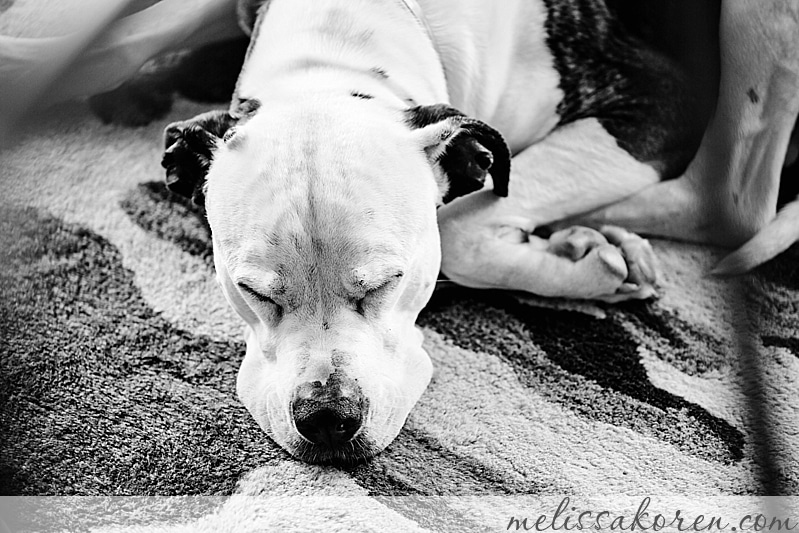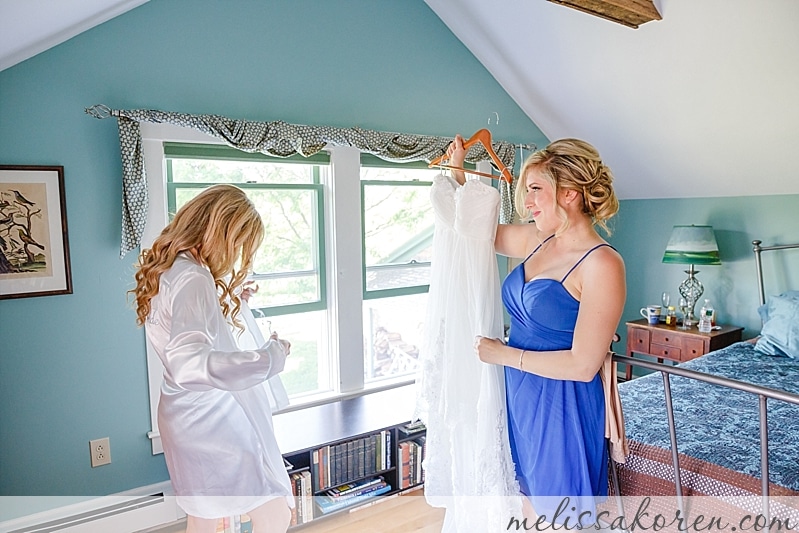 Too much ruckus from the peanut gallery got them all put in time out 😉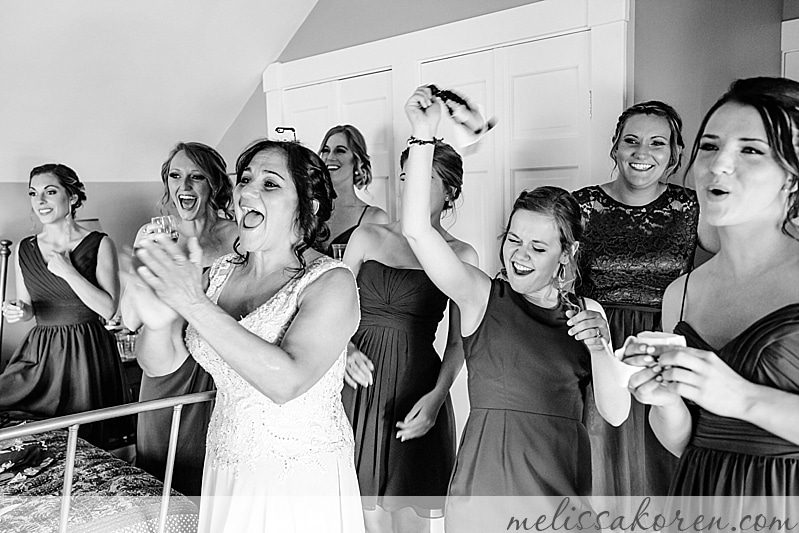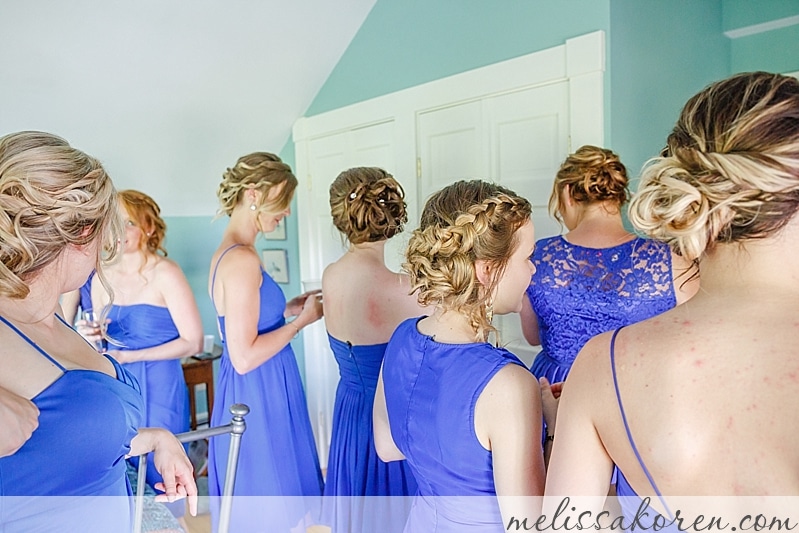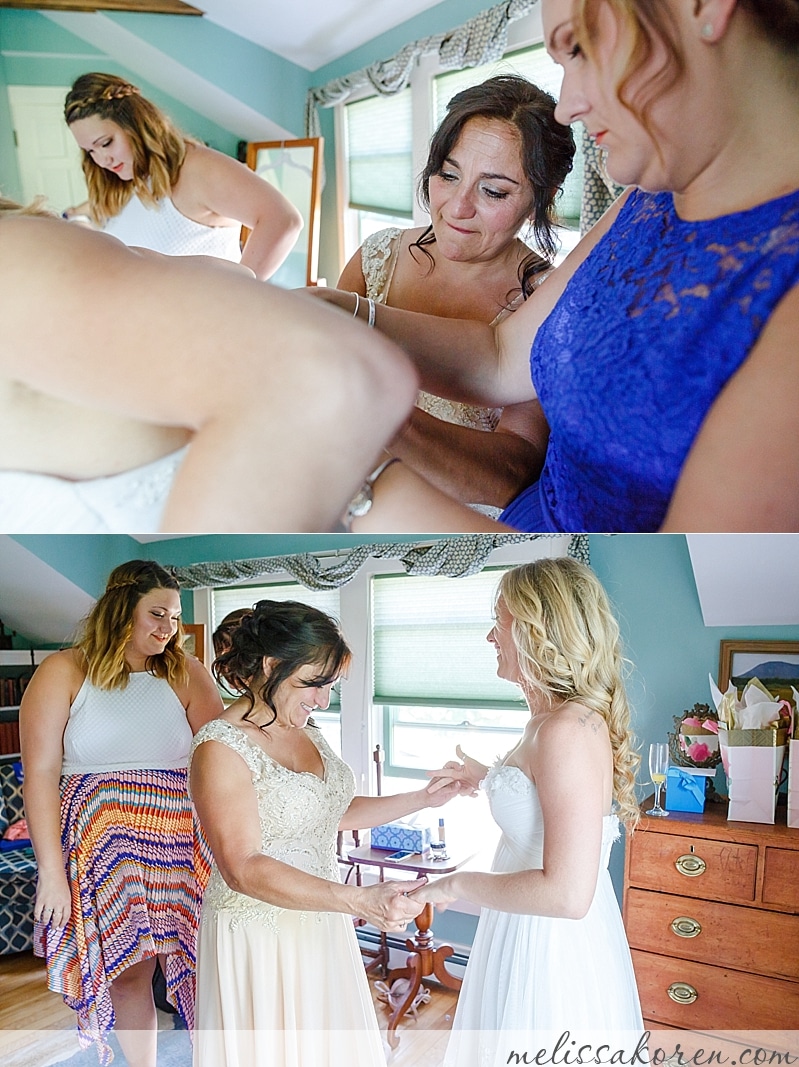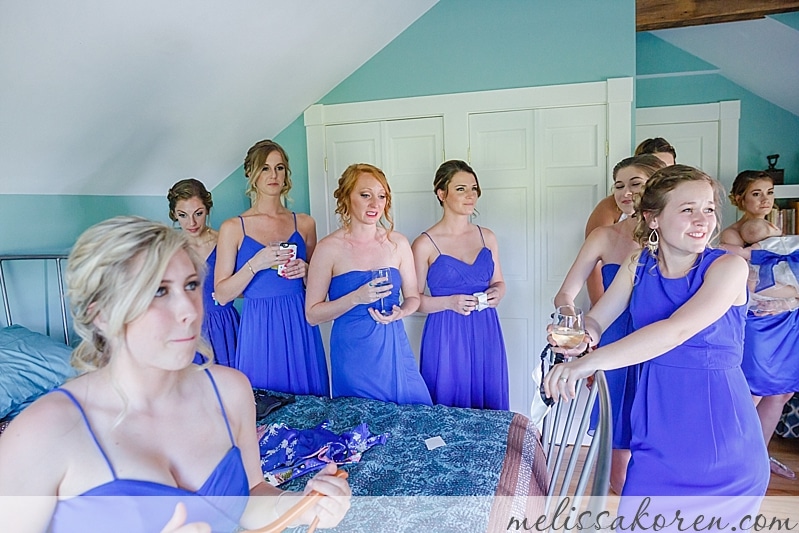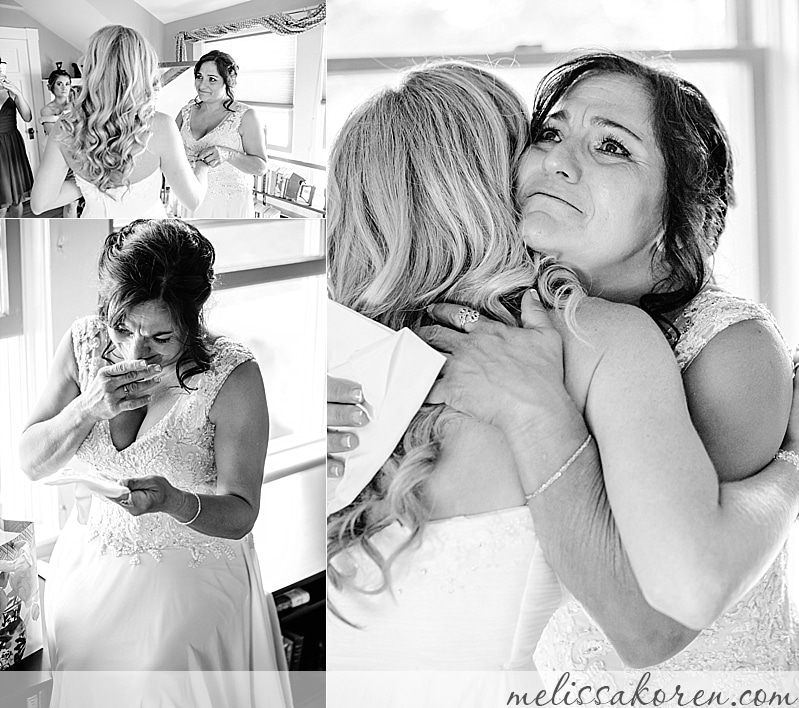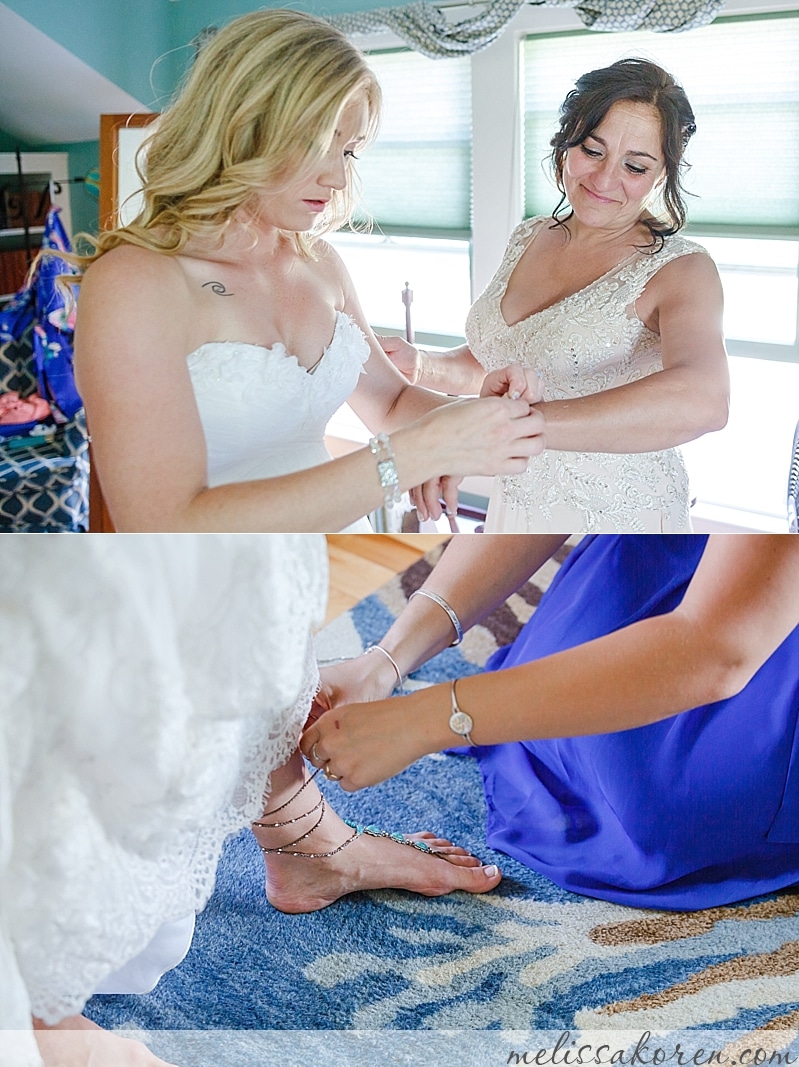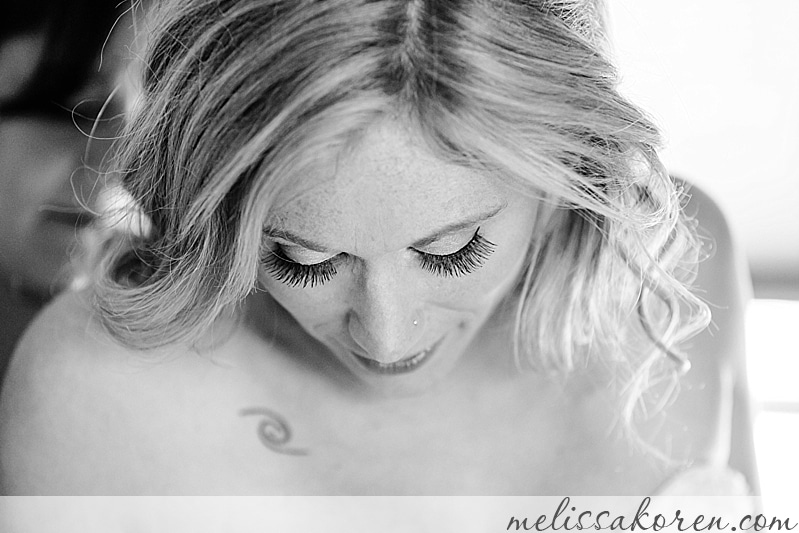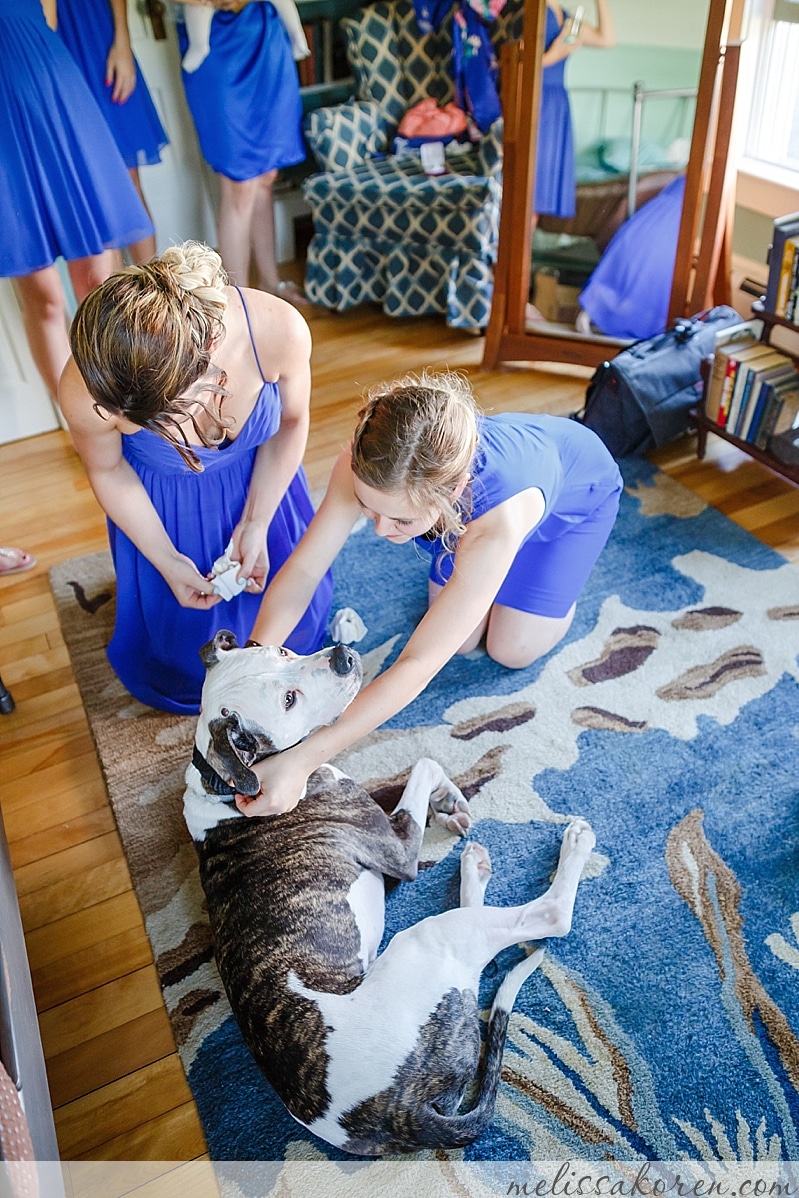 Many hugs. Much love. So many tears. So many memories.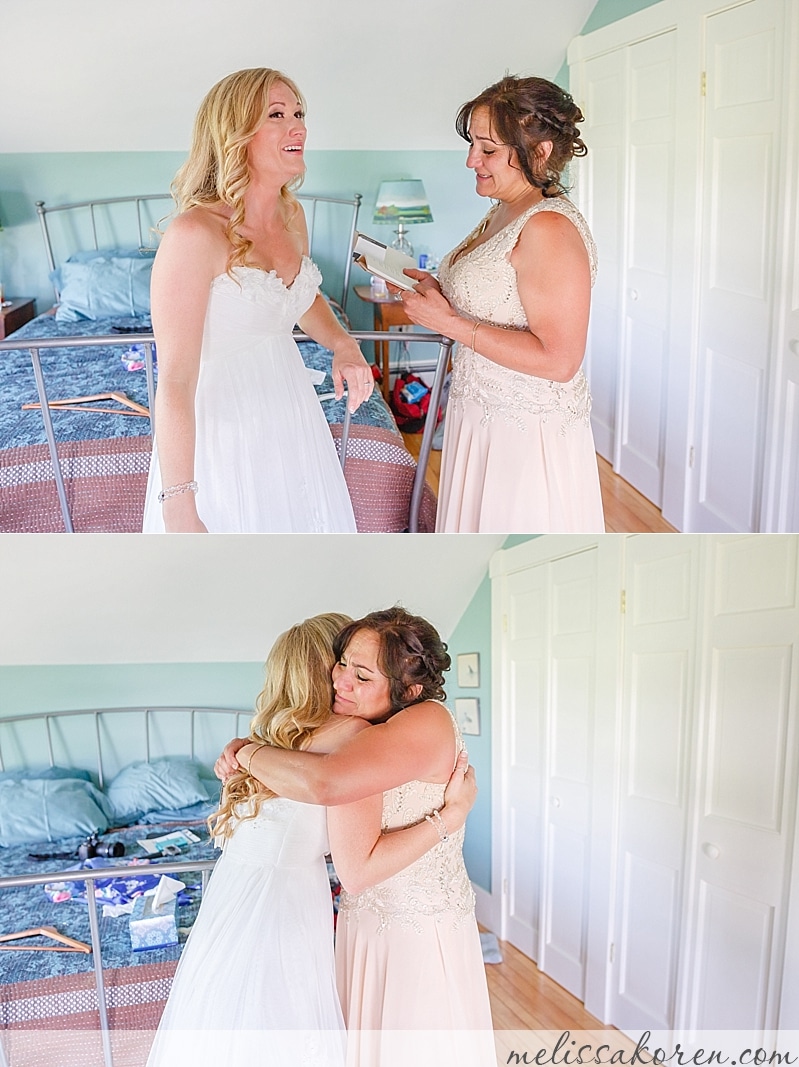 Sam spied her groom to be outside.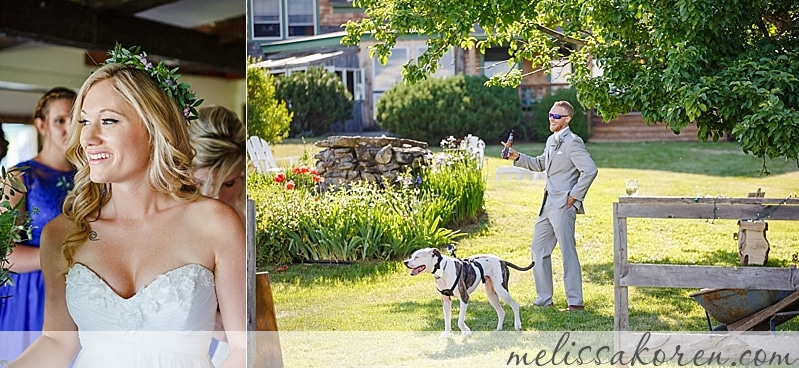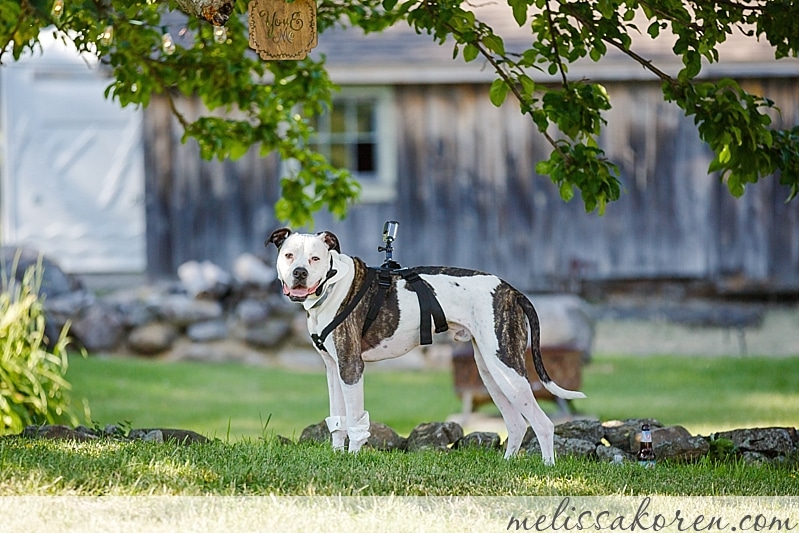 Even the view from the top of the hill back down to the main house is anything but basic.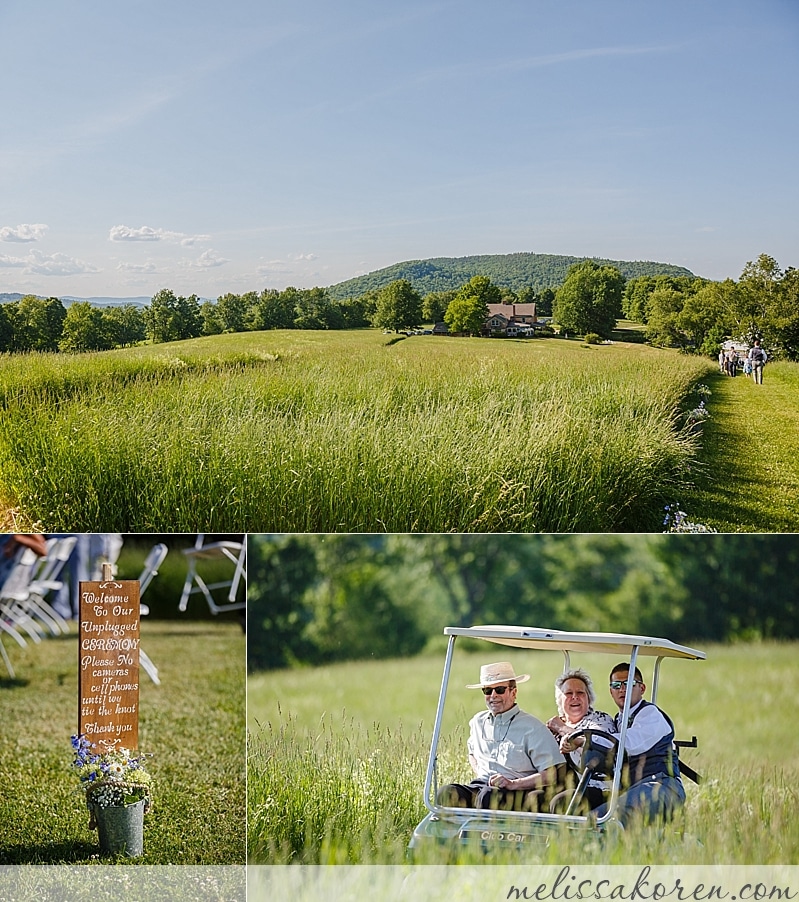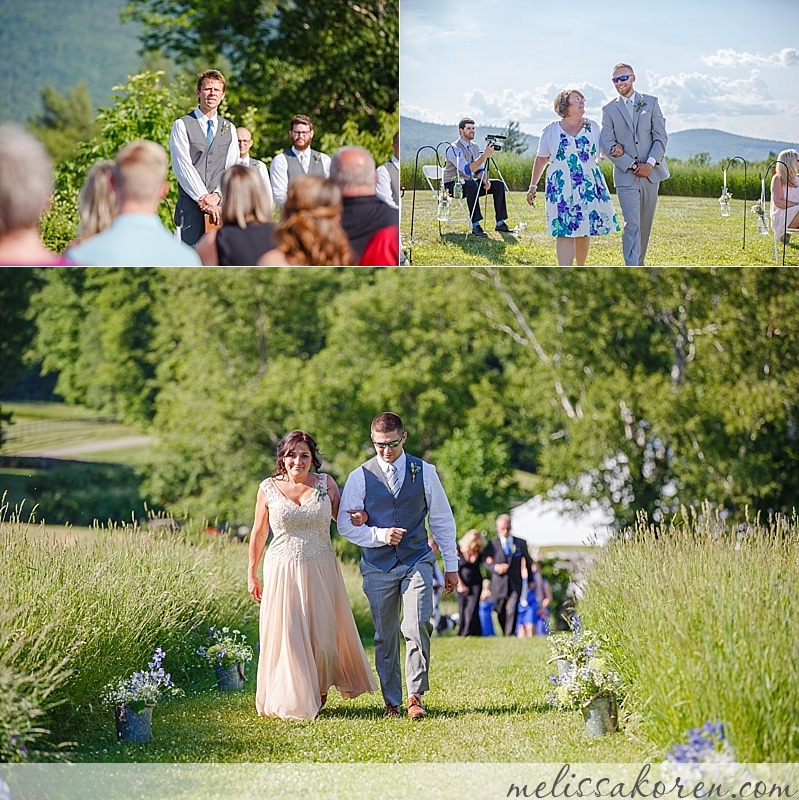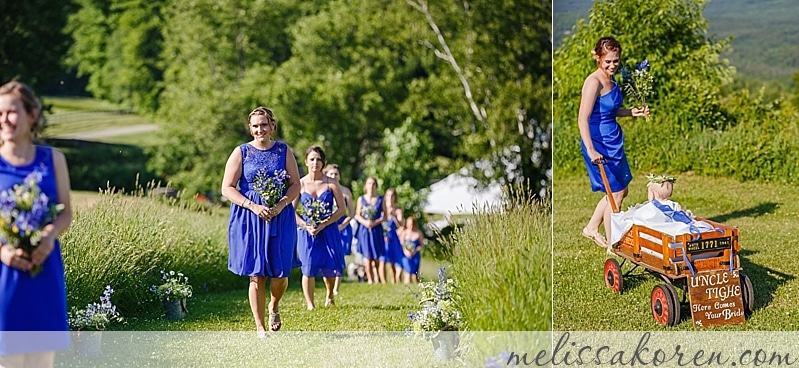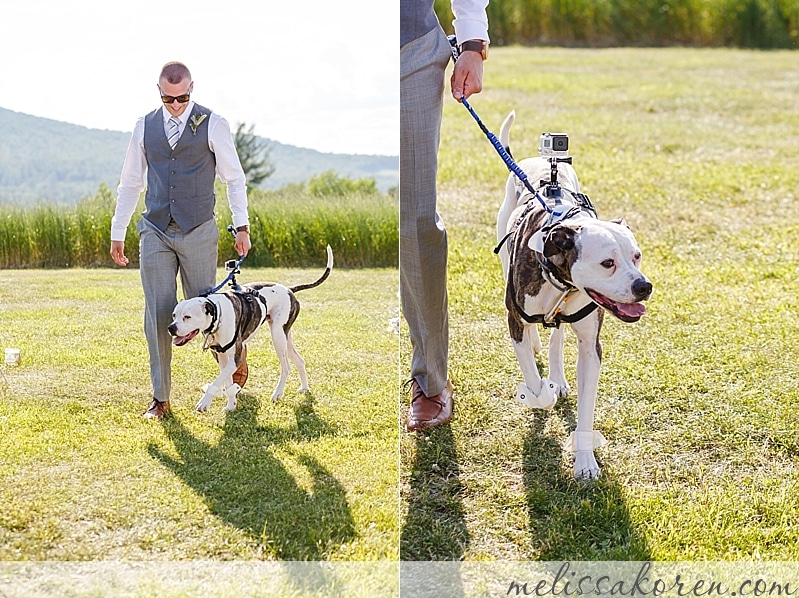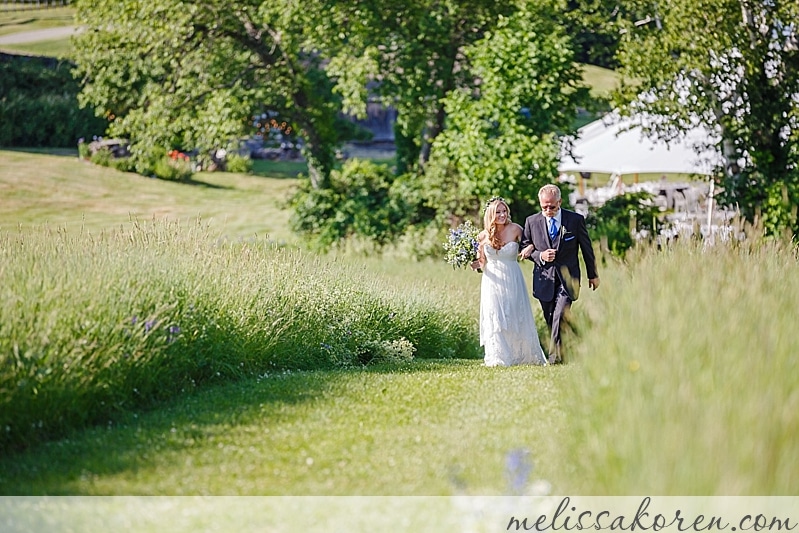 This is Tighe. He's fantastic. And he's so in love with Sam.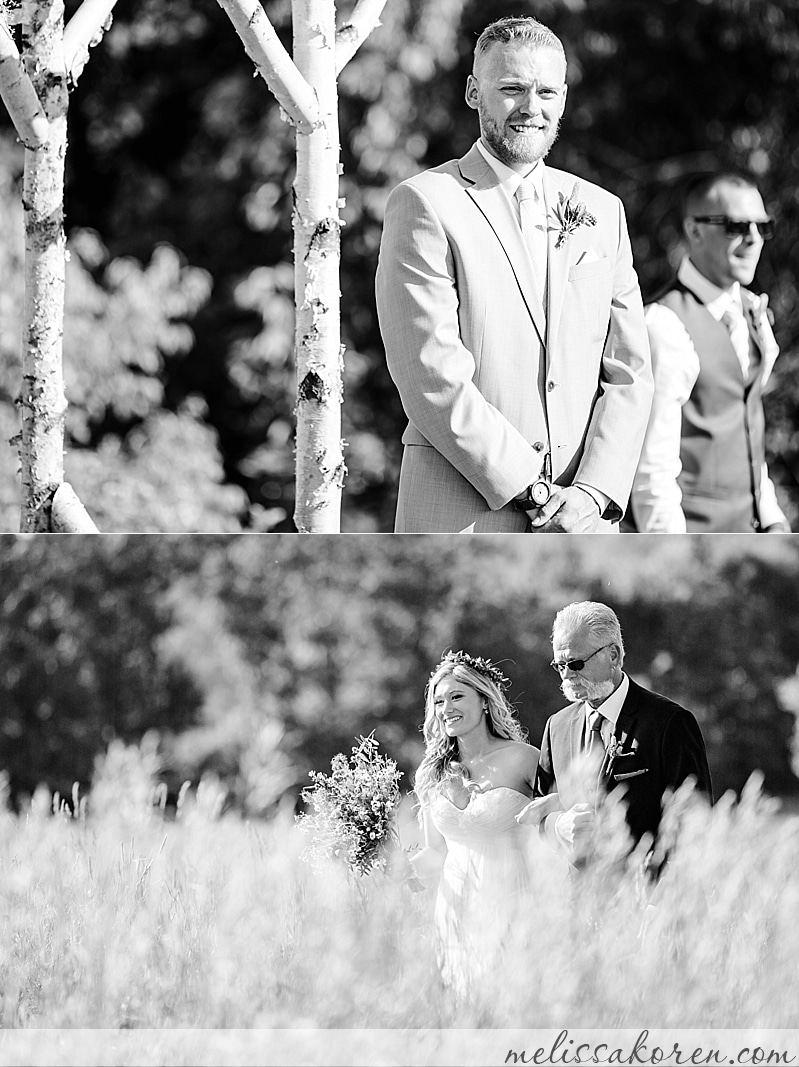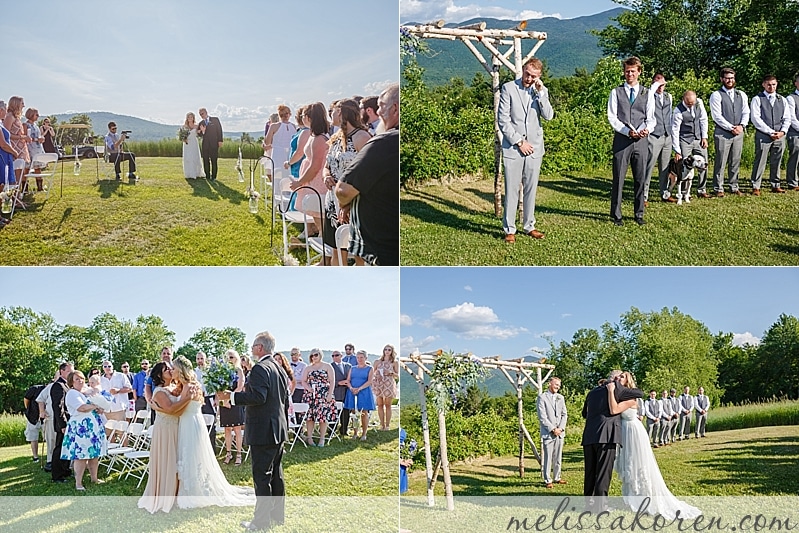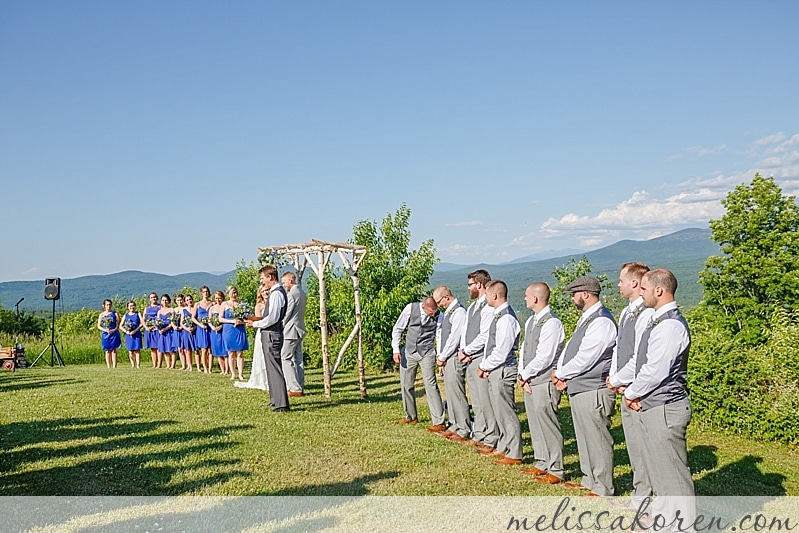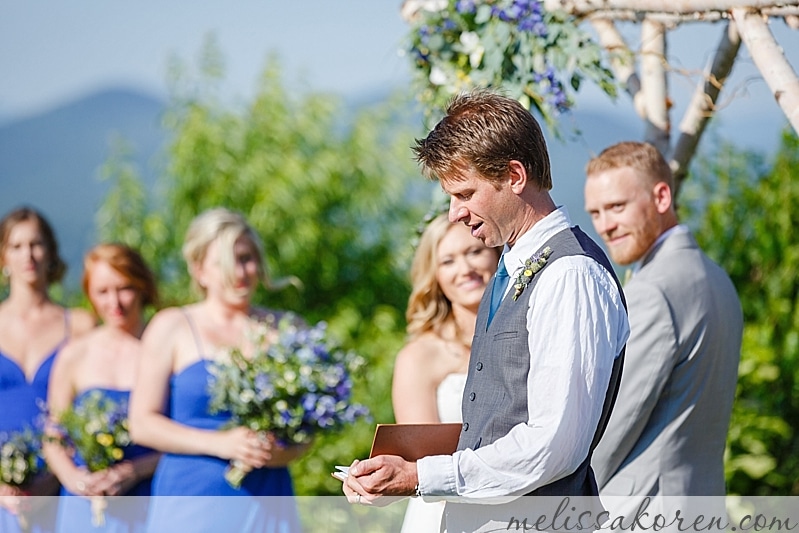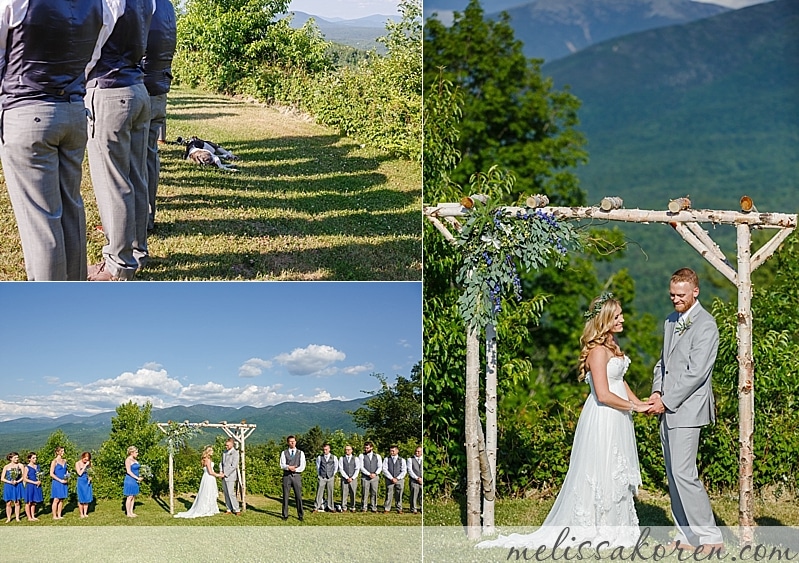 Every reading came with a hug.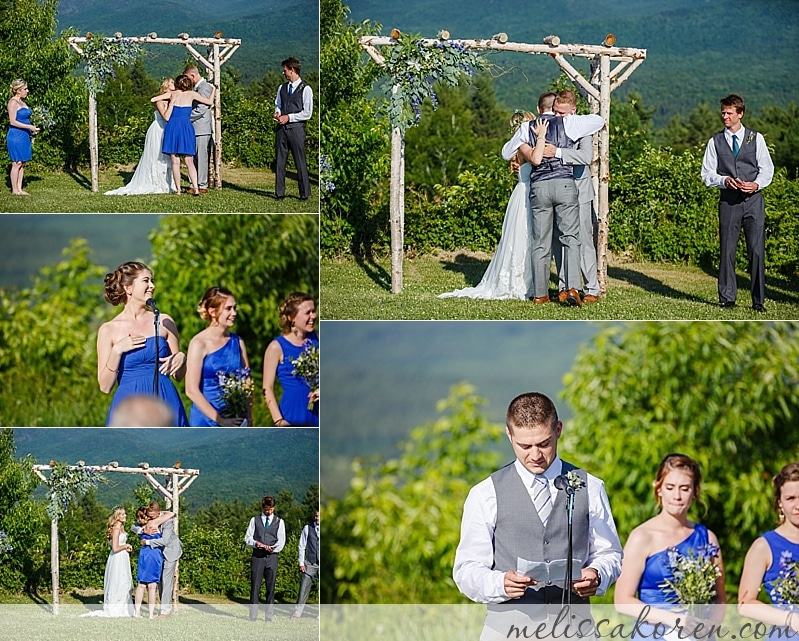 And then, with a little help from her dad, Sam knocked Tighe's socks off (again) – She had sang him a song.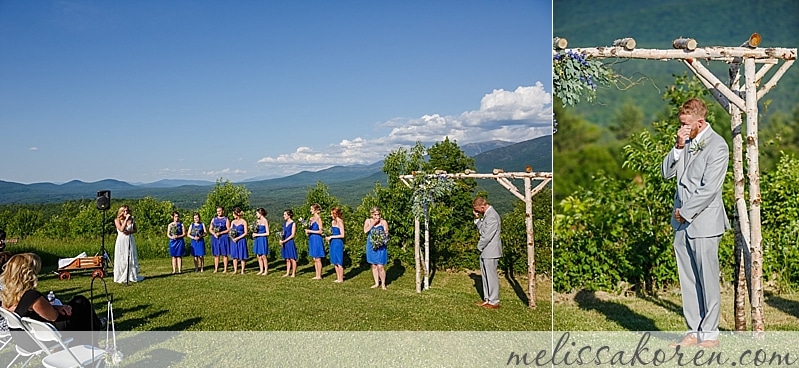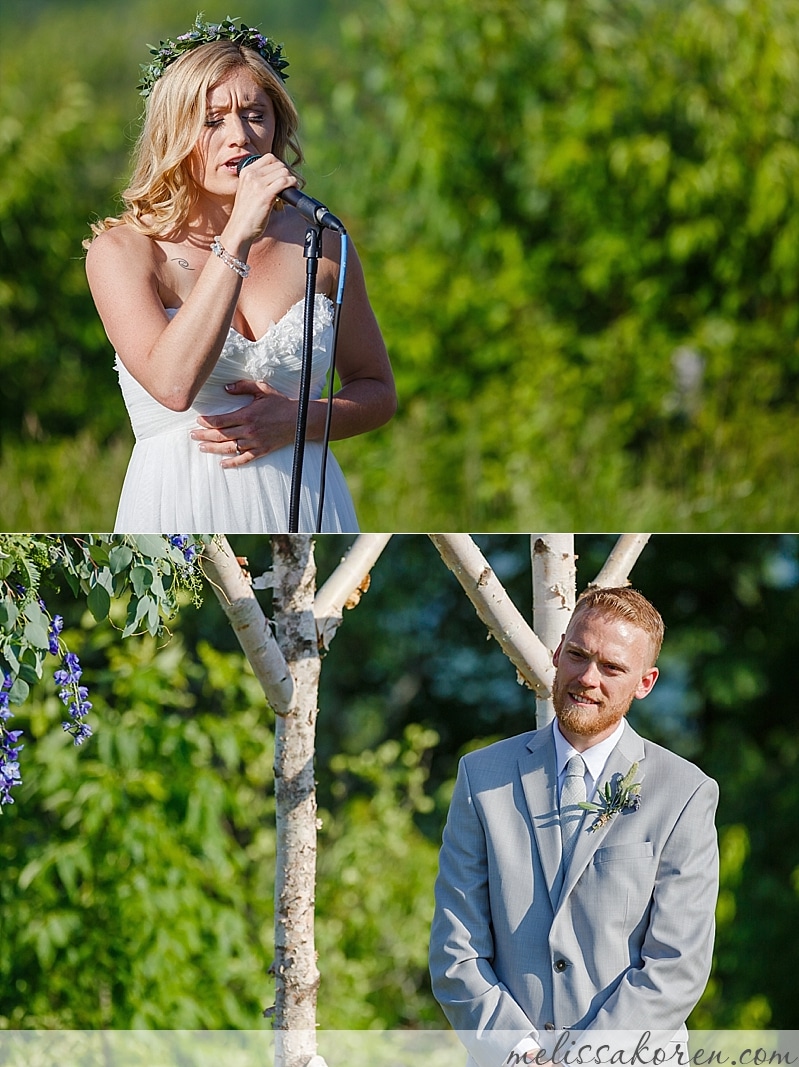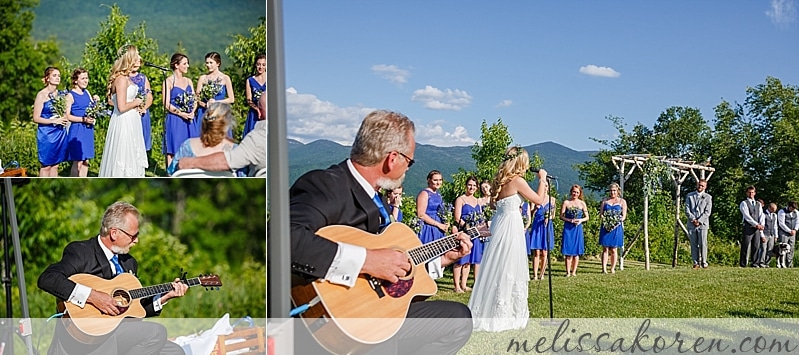 This kiss. That is what loving with your whole heart looks like.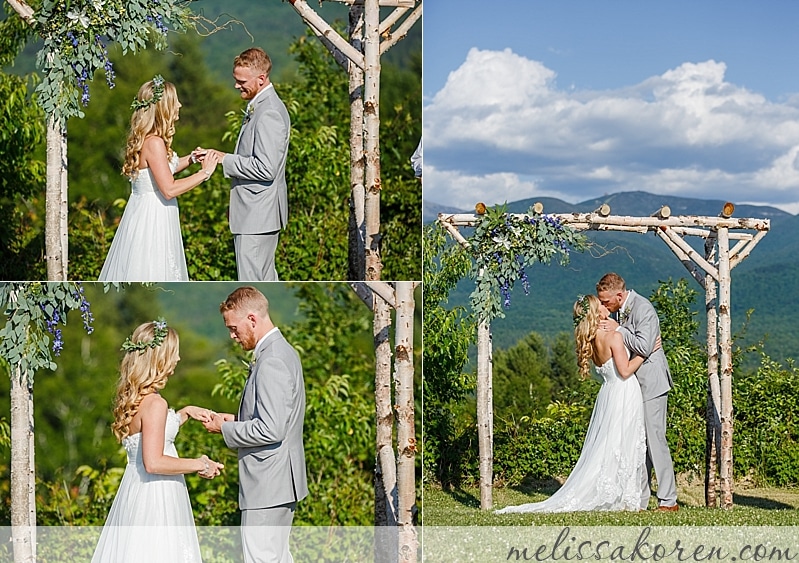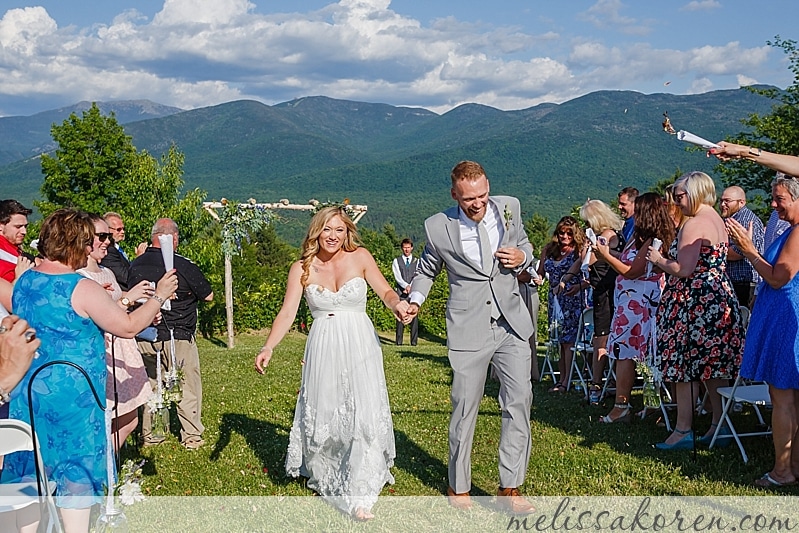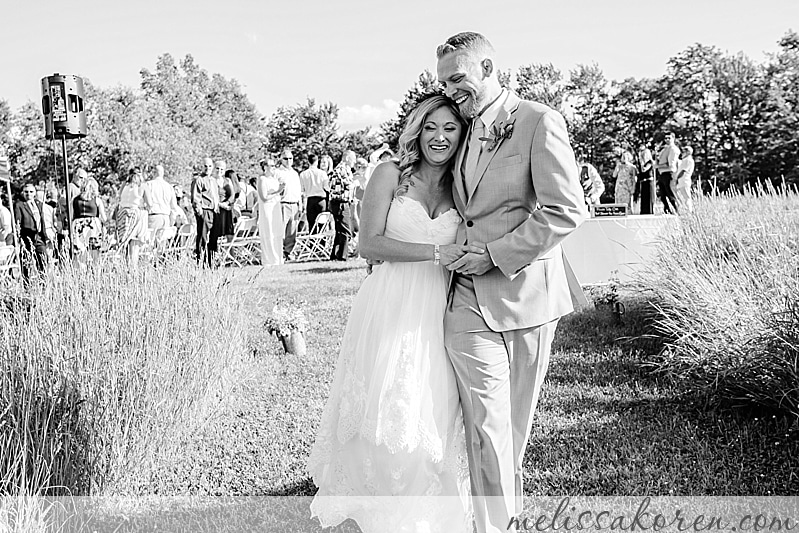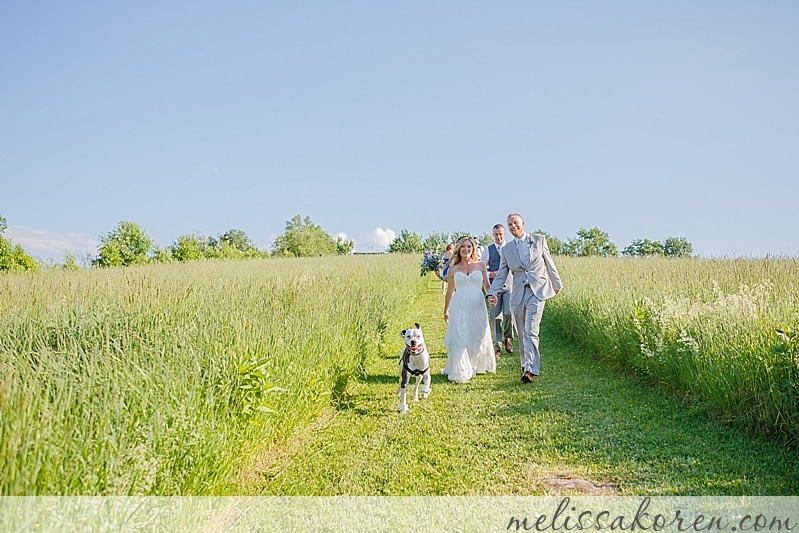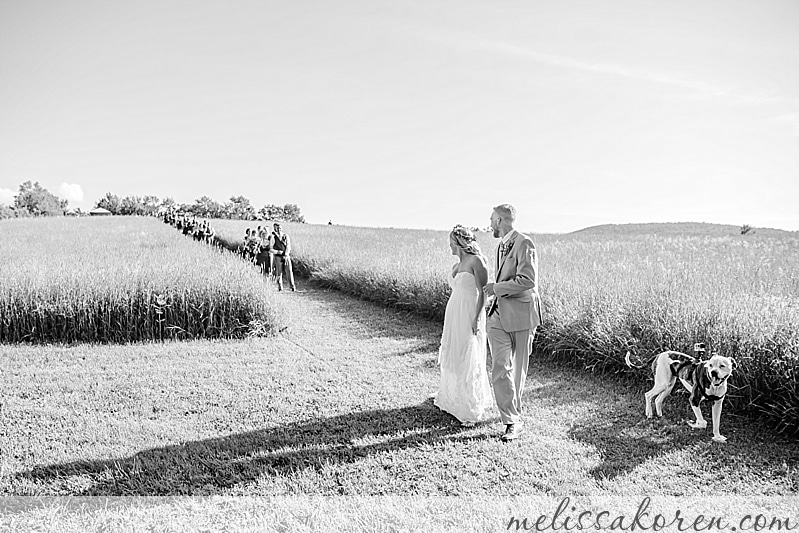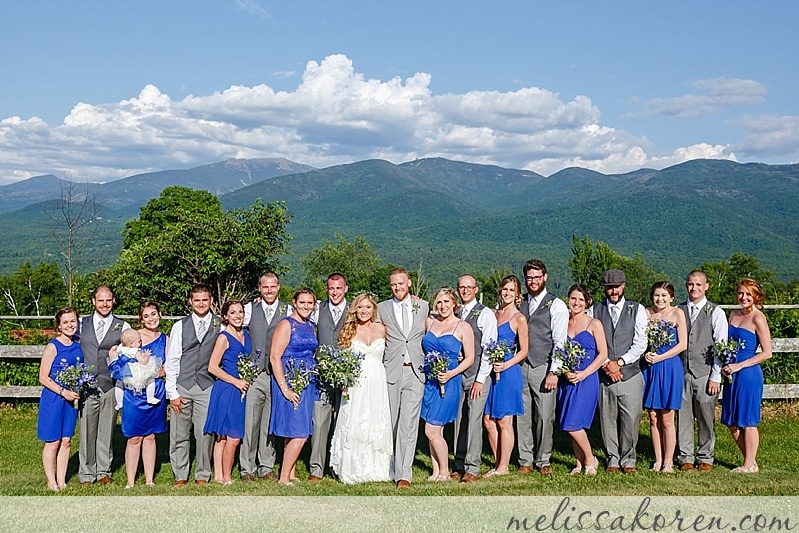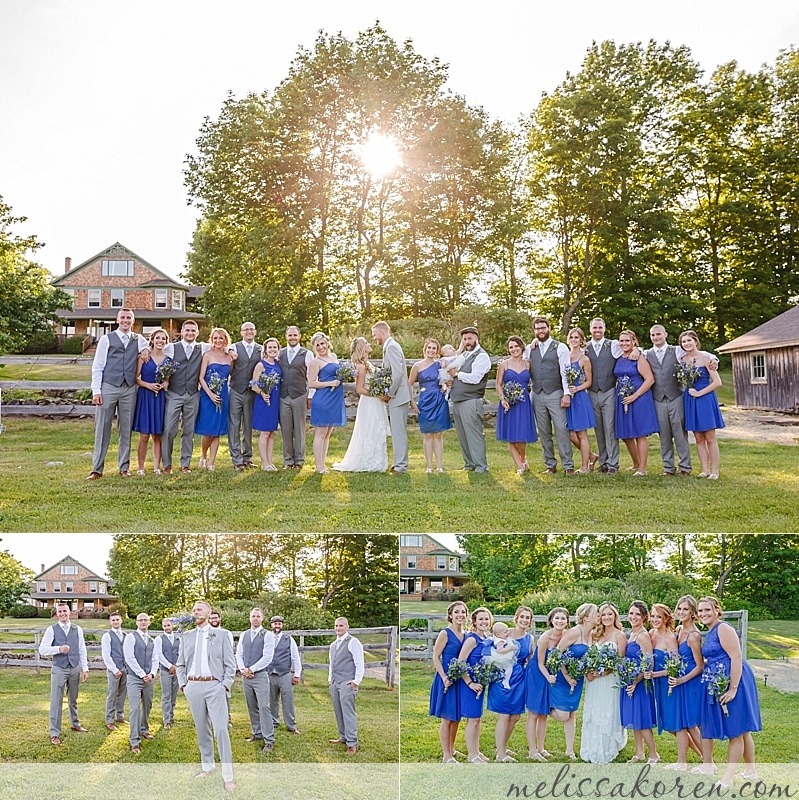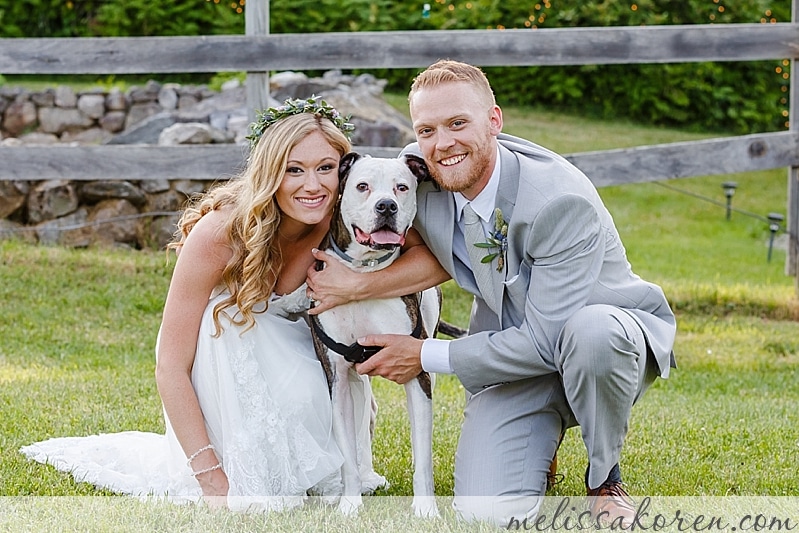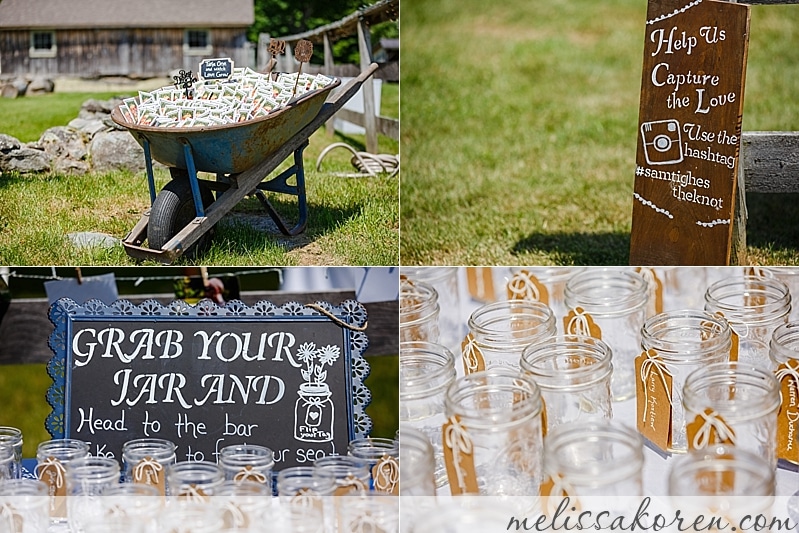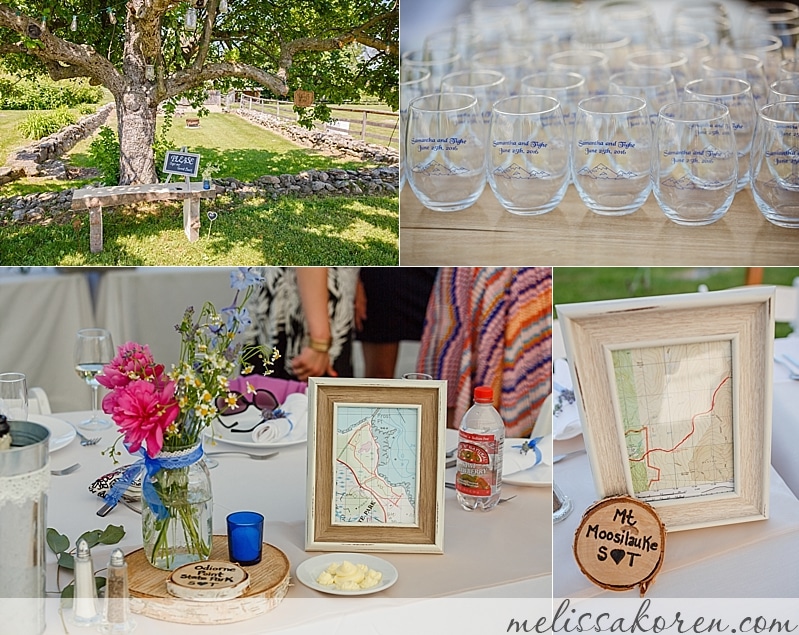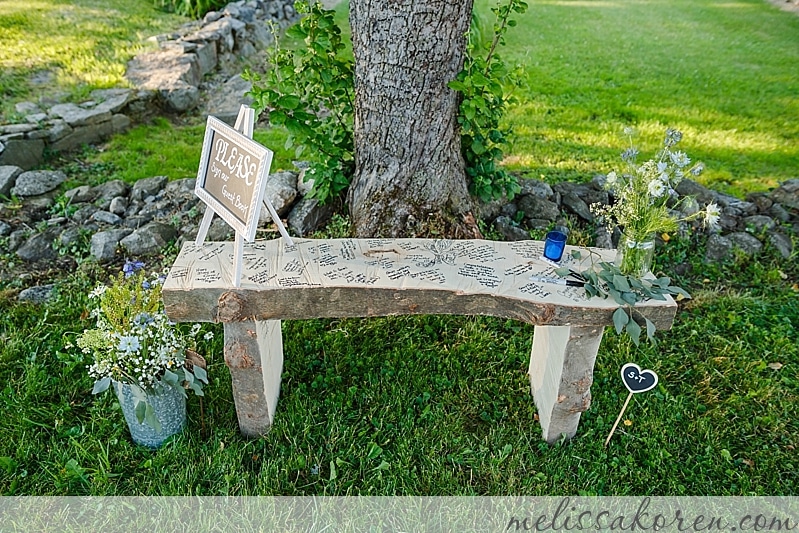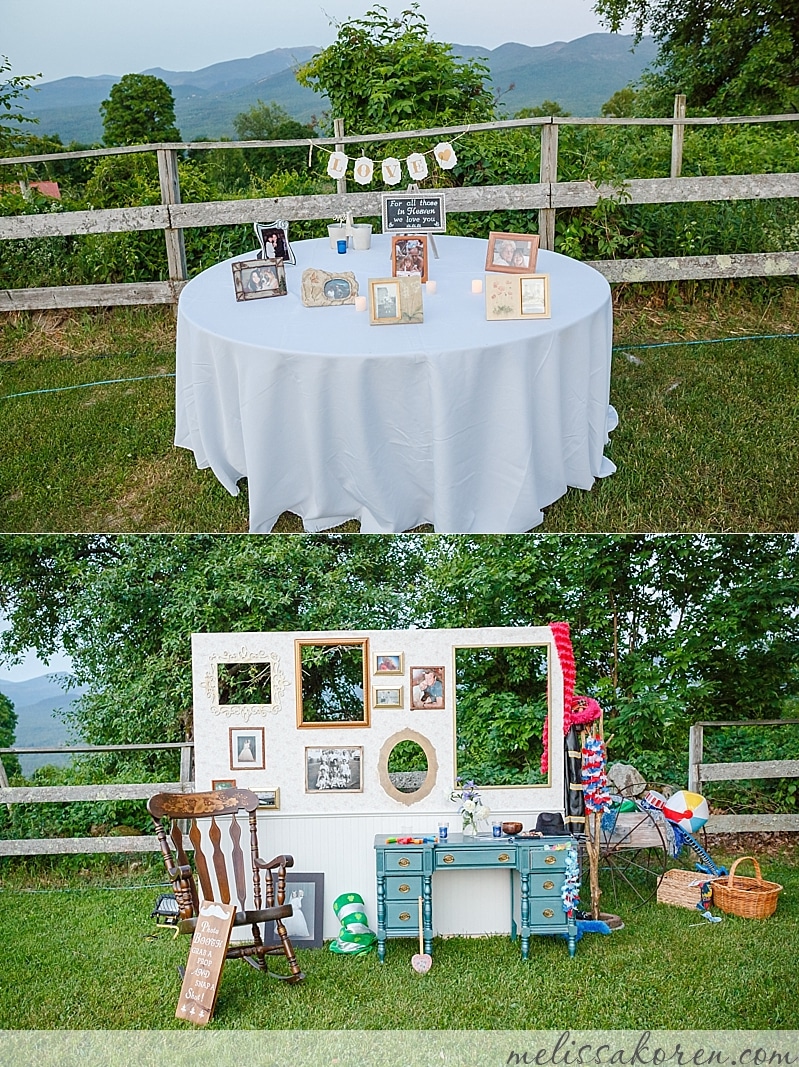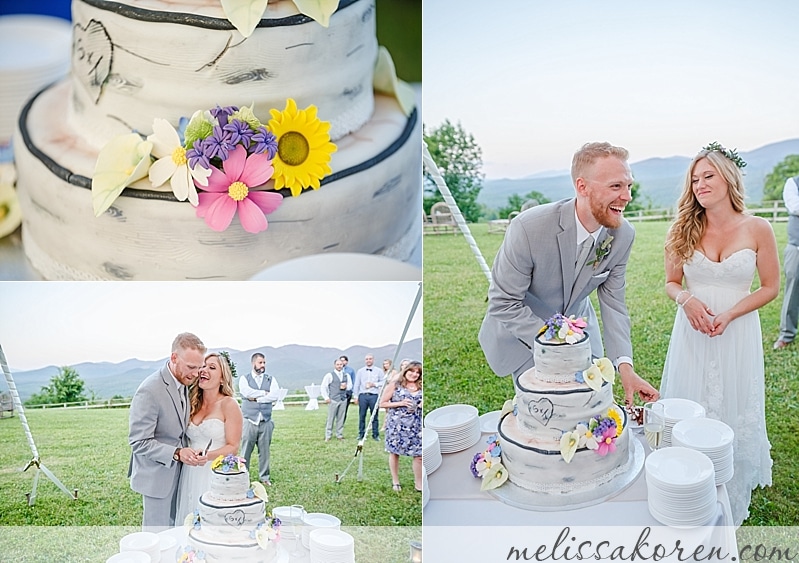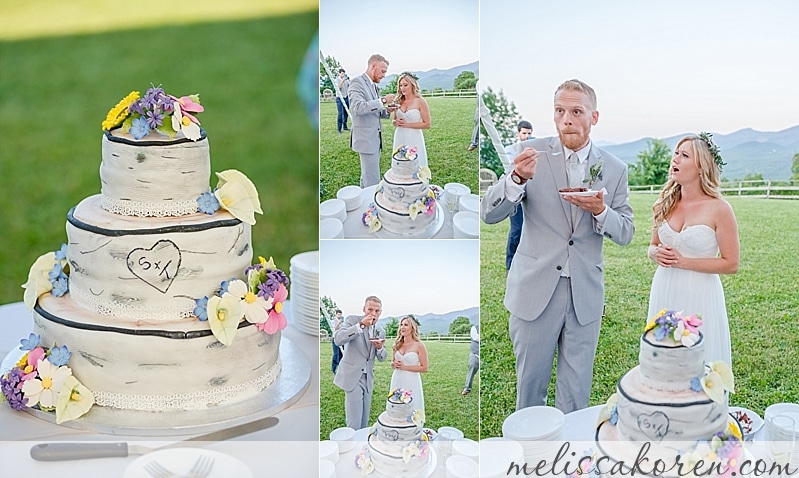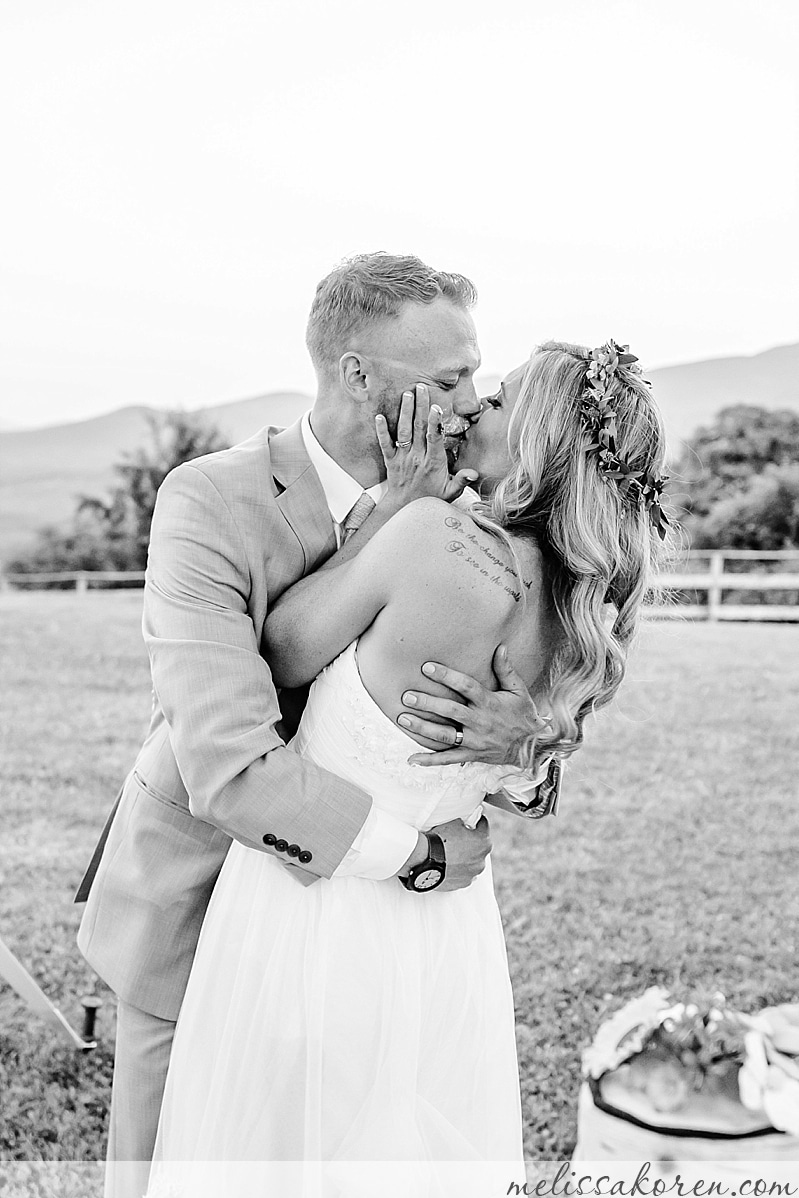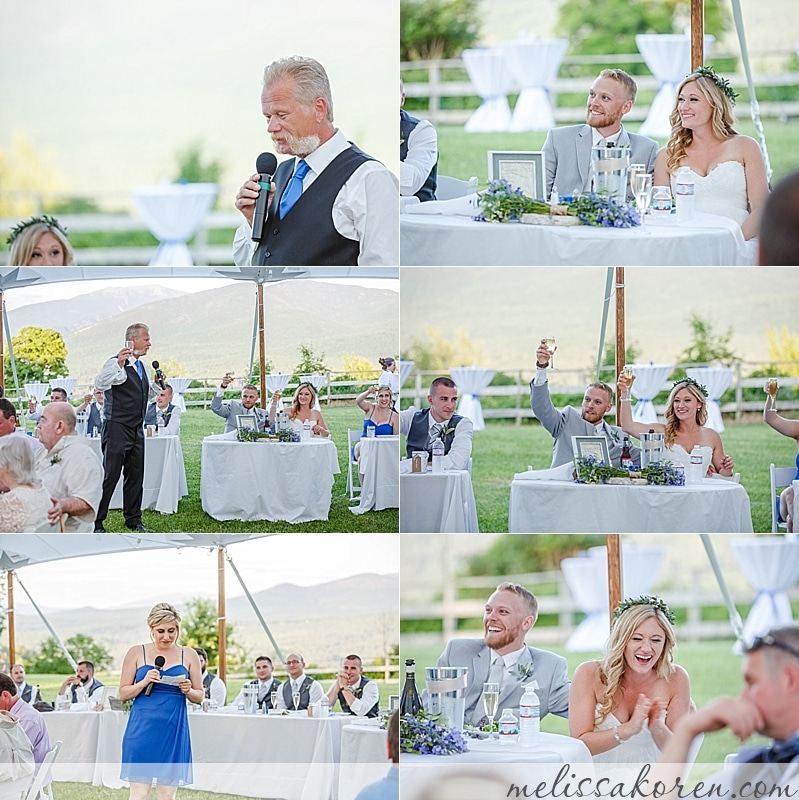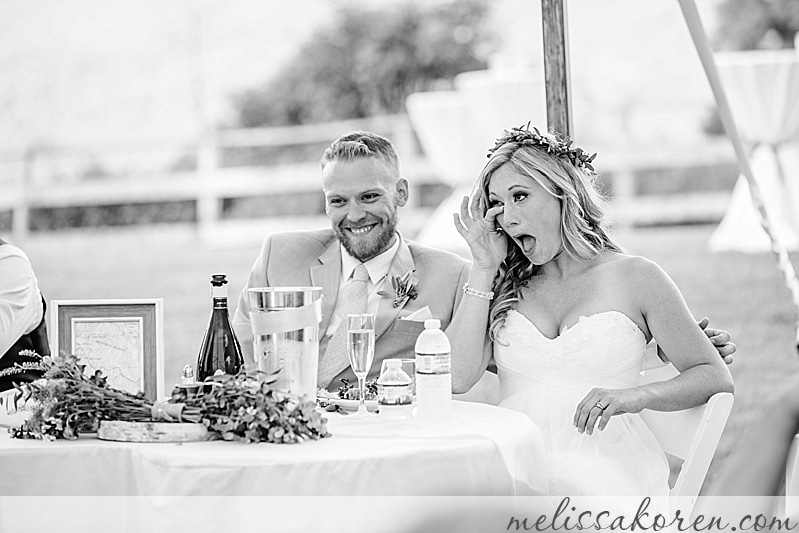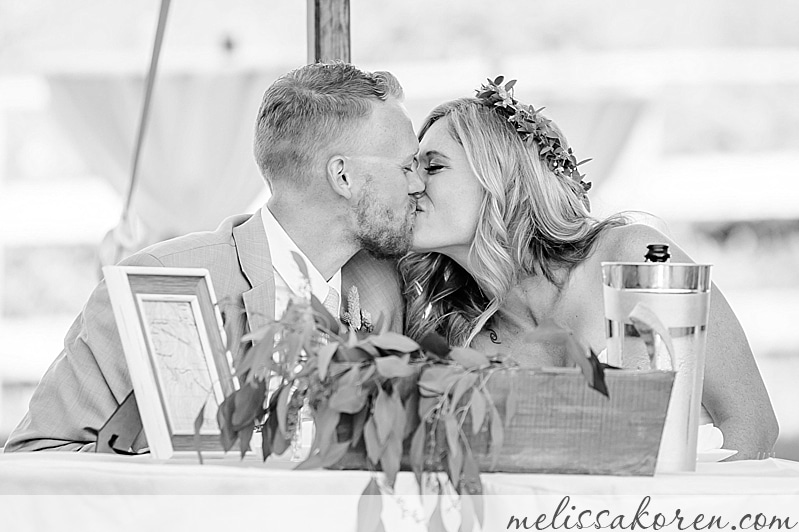 The sun started to set. And the most golden of all the golden hours happened. I'm always excited for good light, but this was just something out of a dream.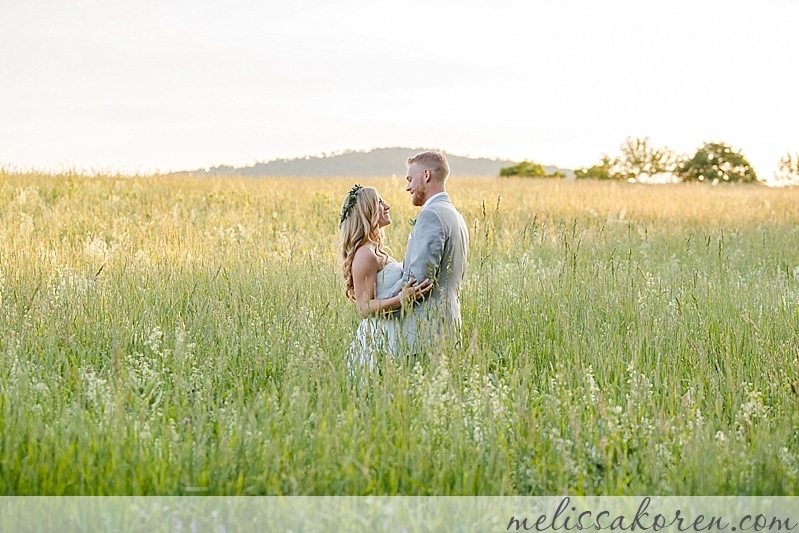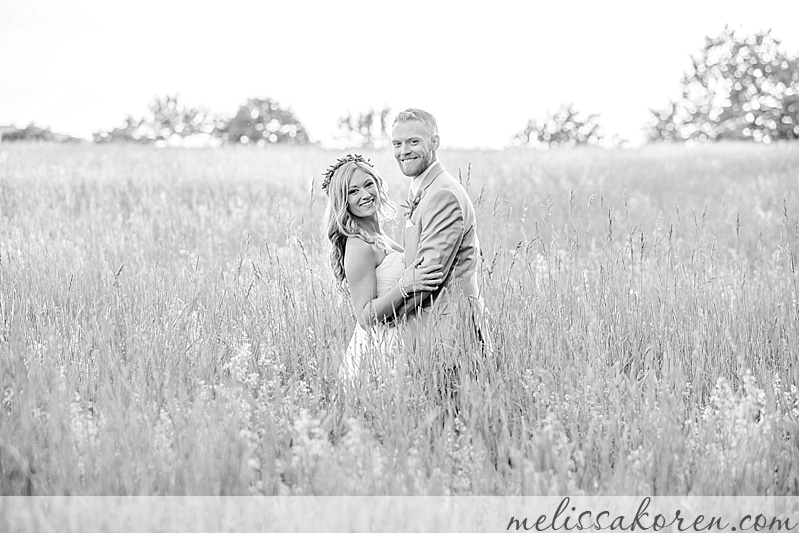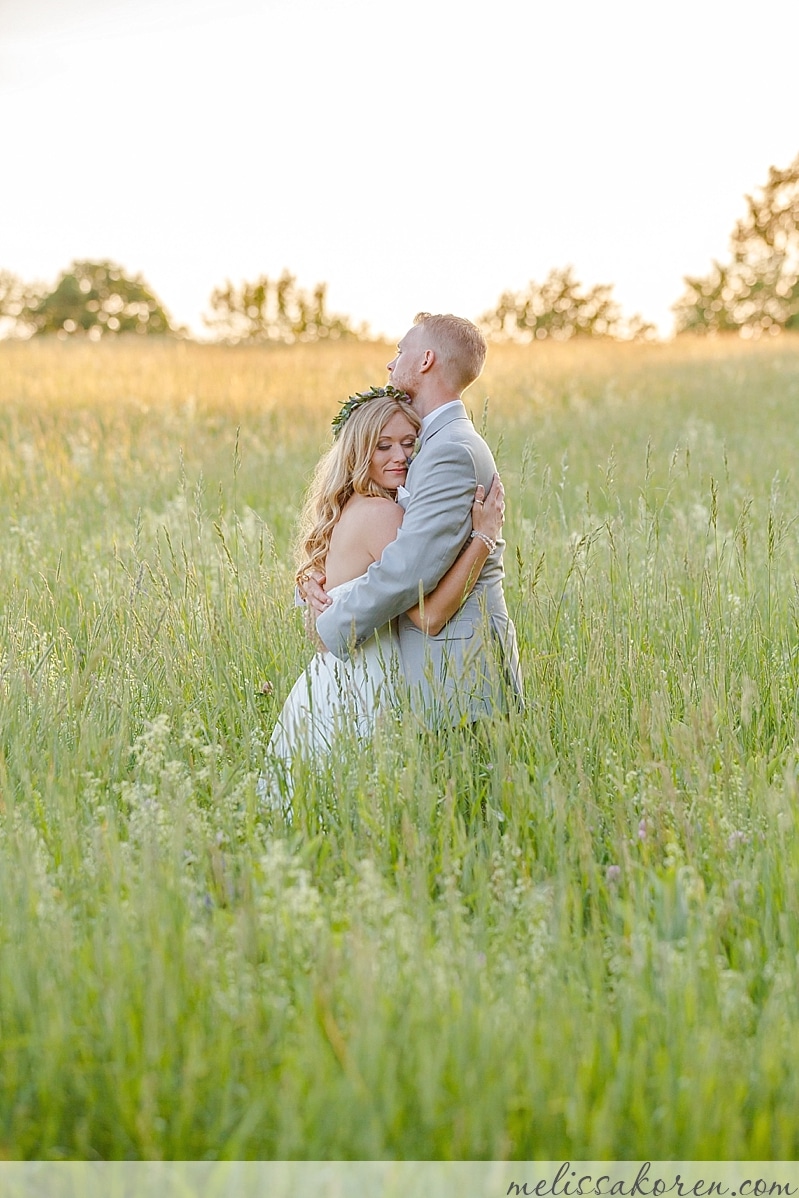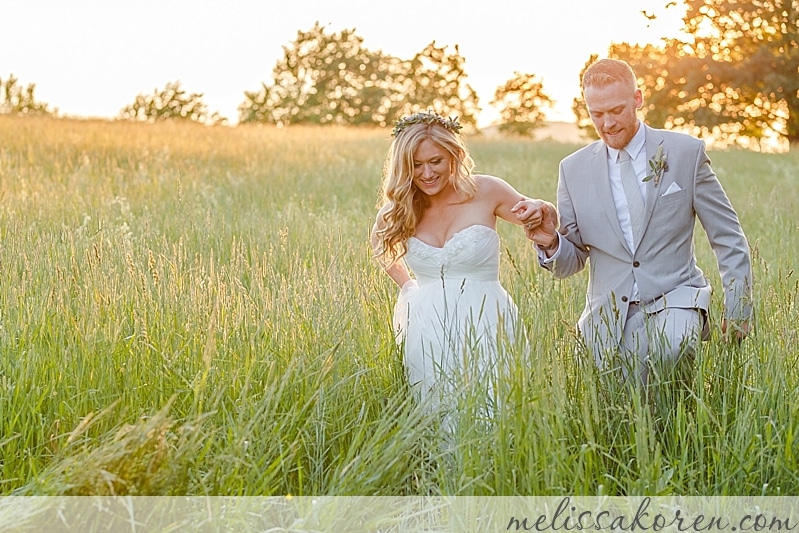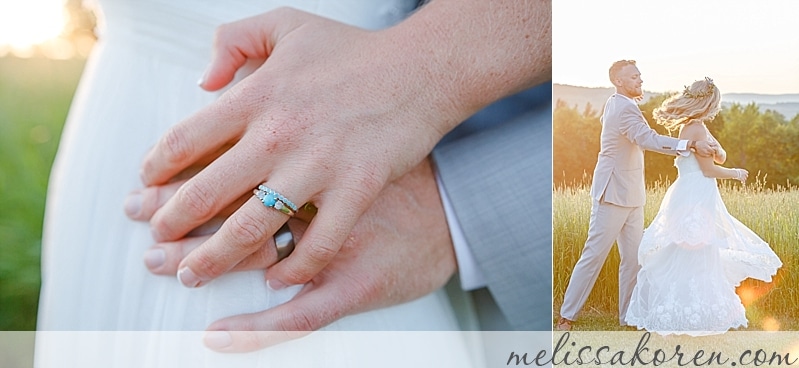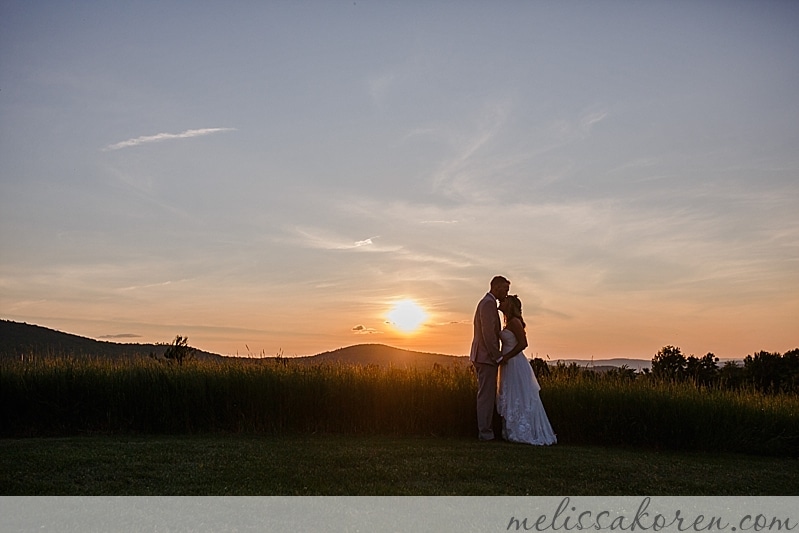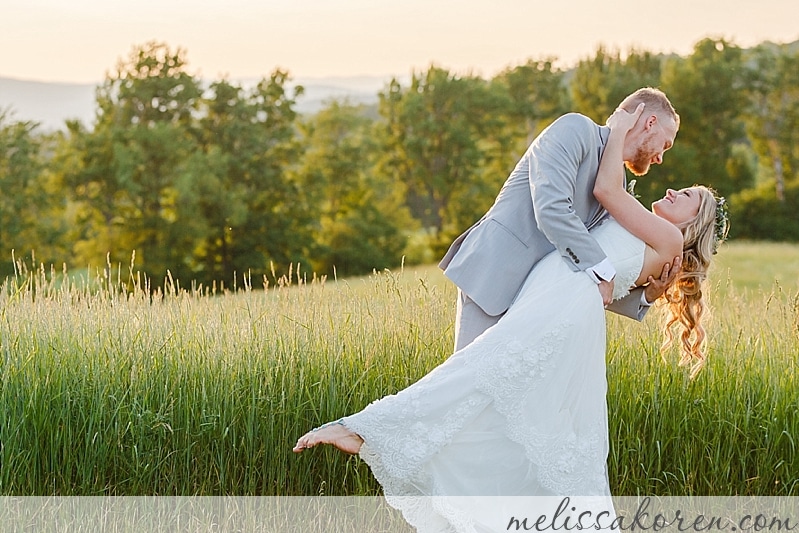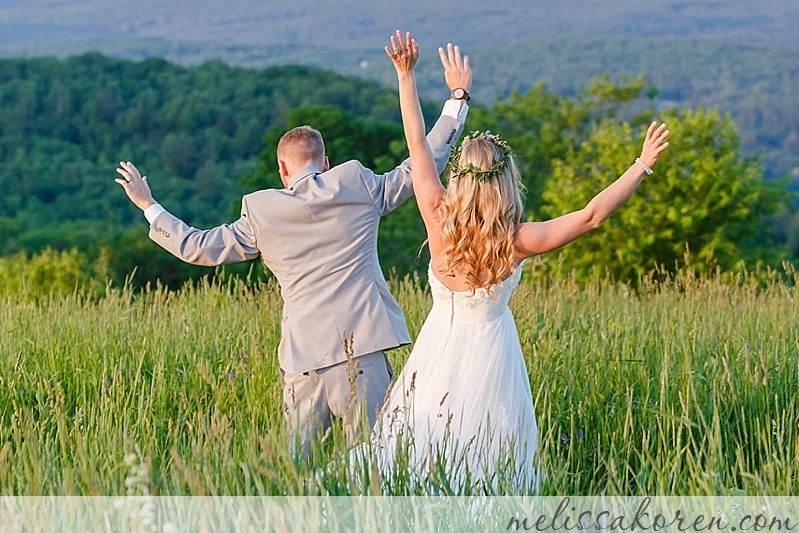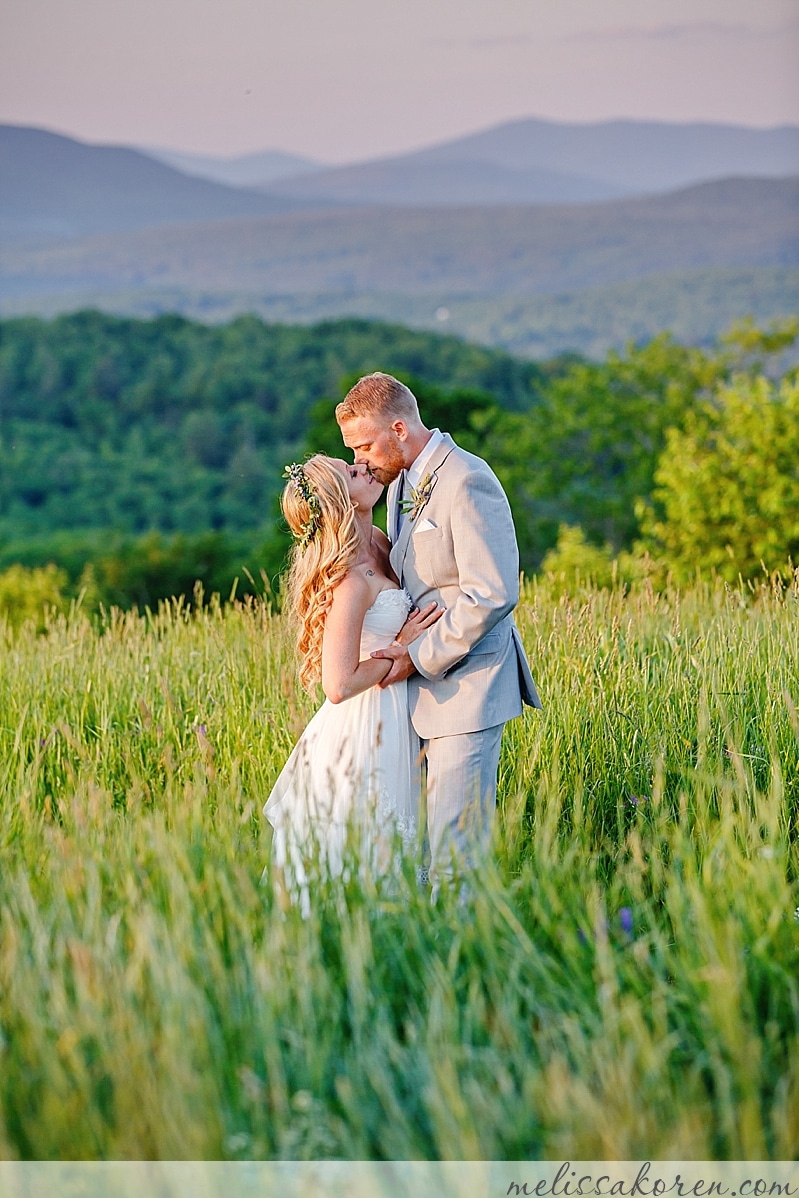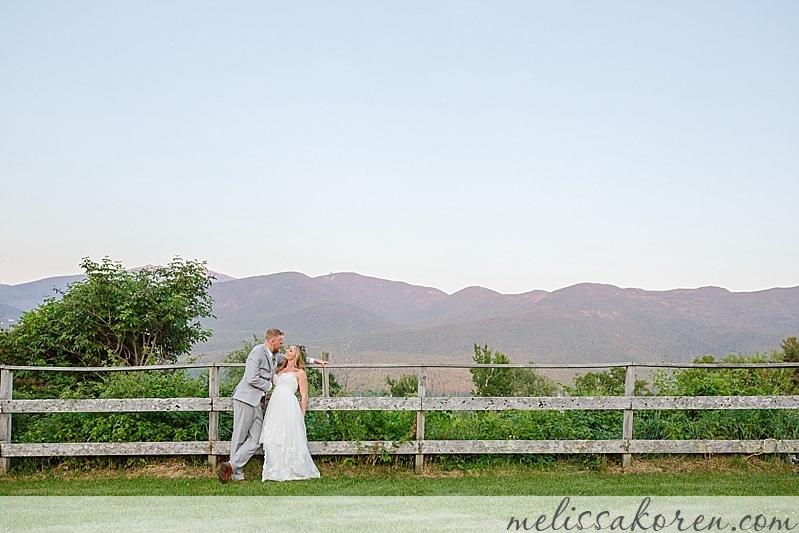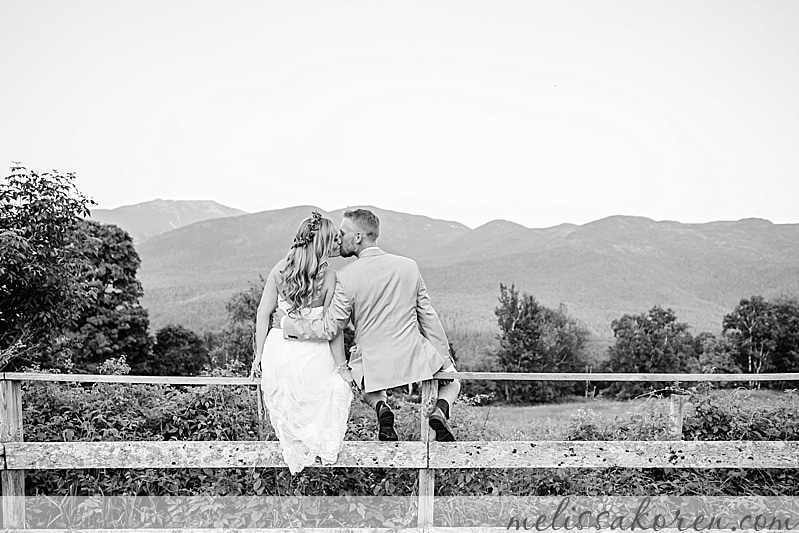 If you've hung in this far, thank you! These images are just tangible to me. They hold so much emotion from being there and seeing how much these two love and fight for each other.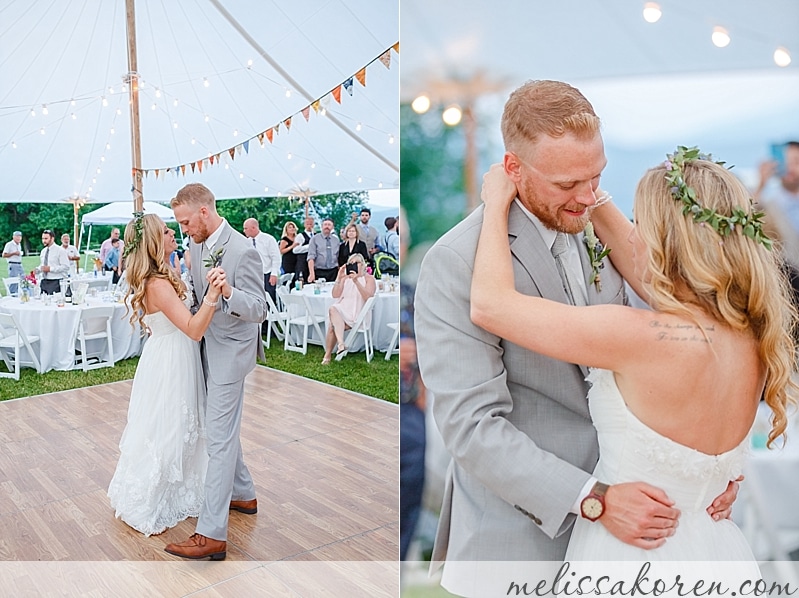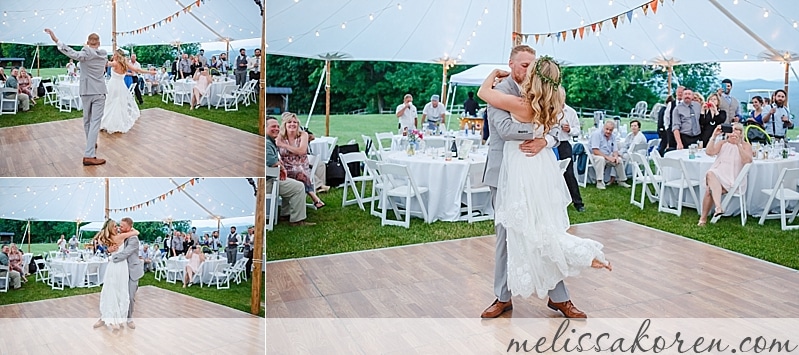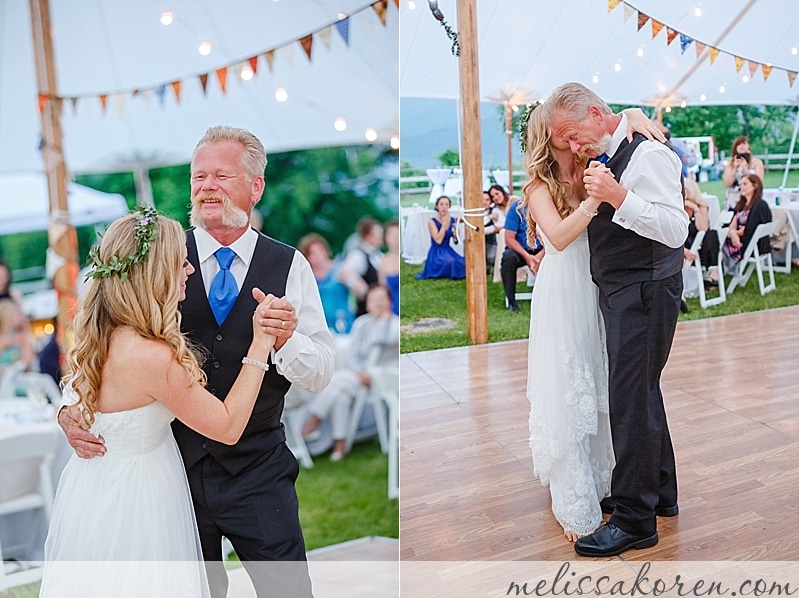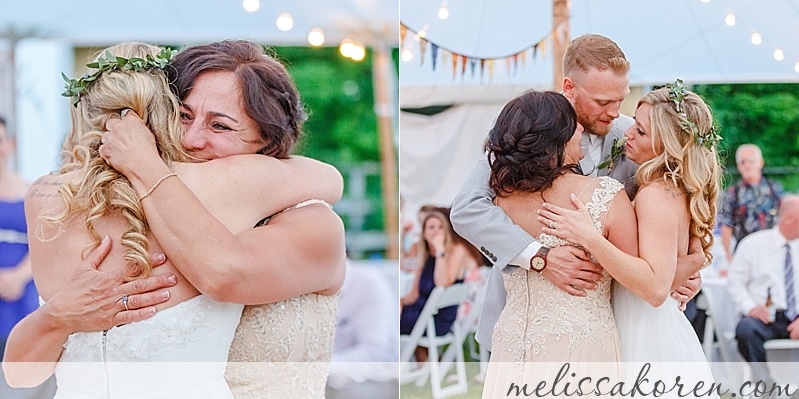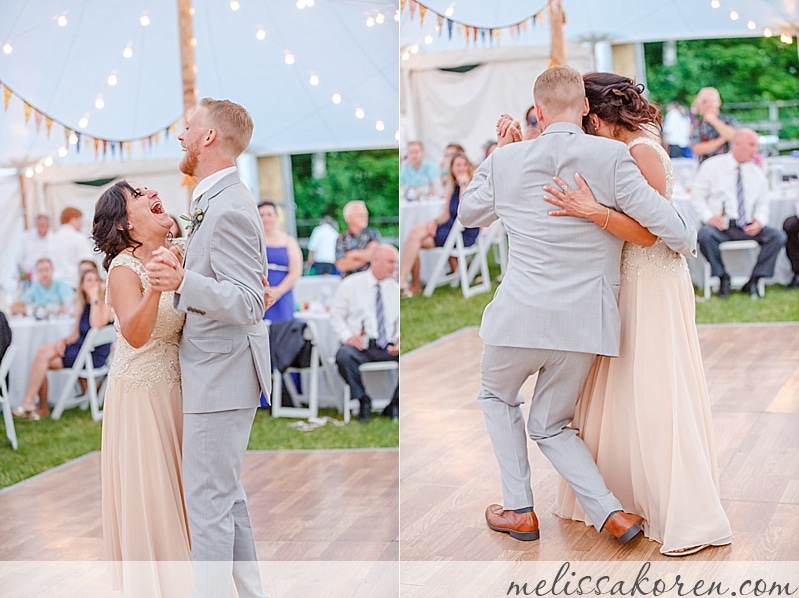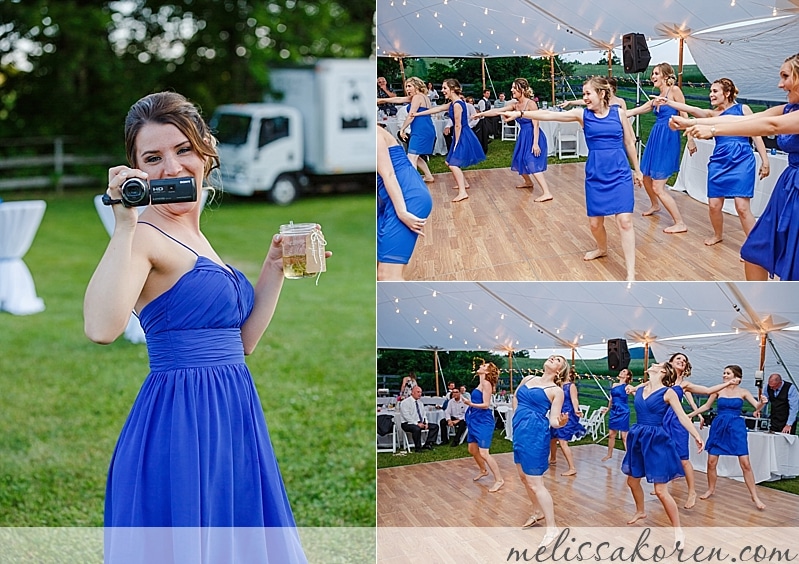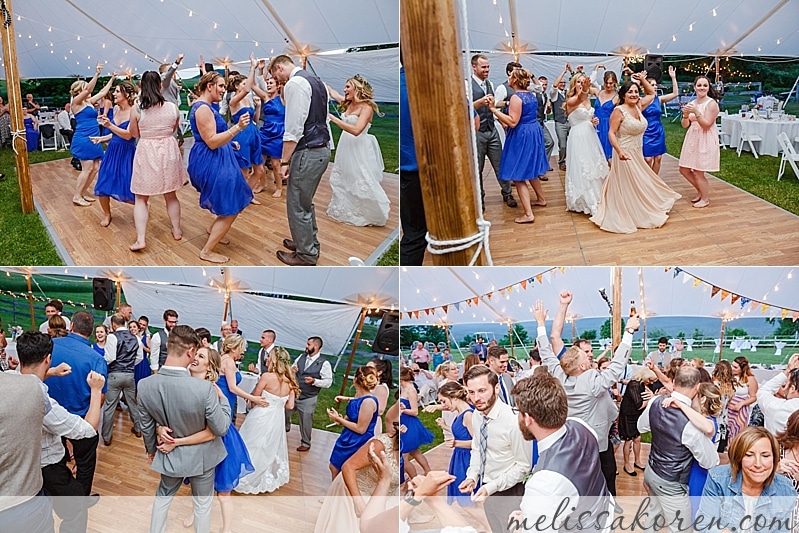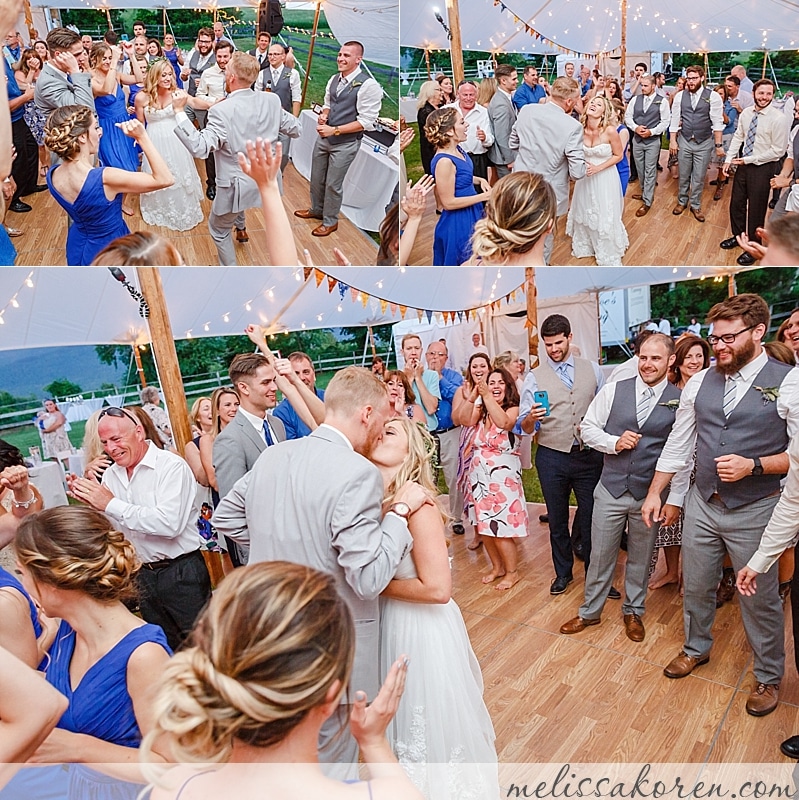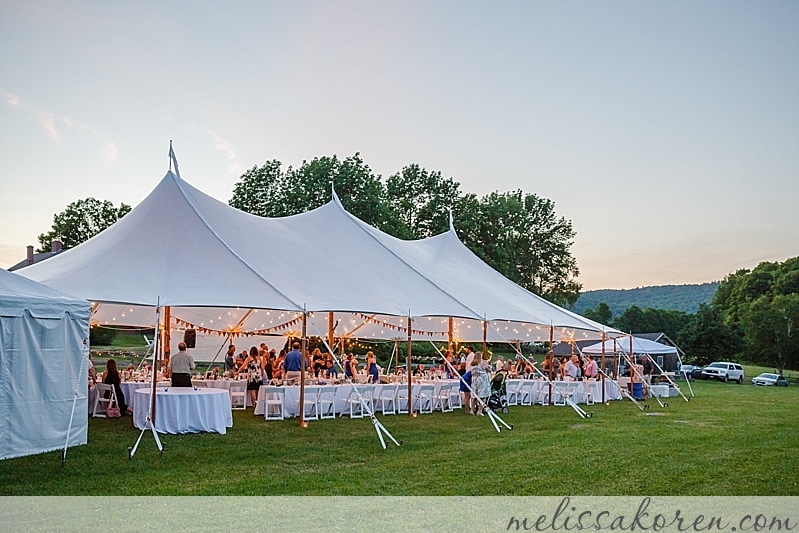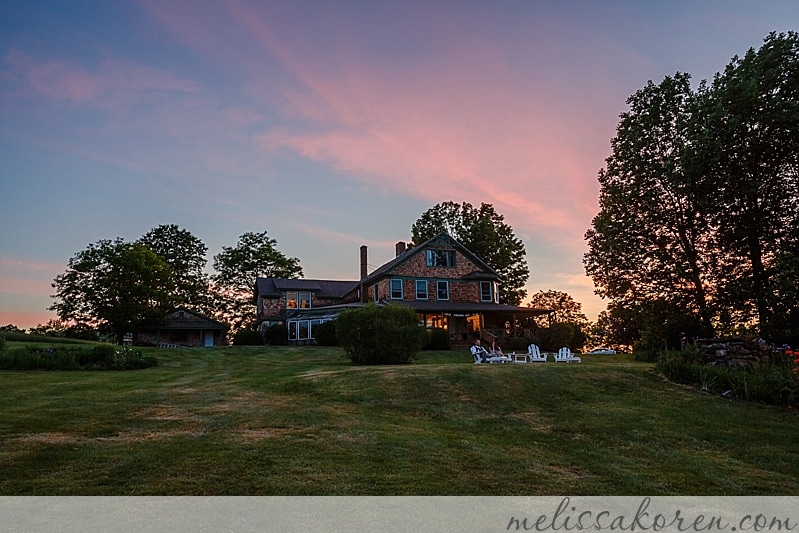 Just as the sun set I took my leave, but not before a bevvy of hugs and maybe a few tears <3
Us! (And Father of the Bride)
Venue: Toad Hill Farm
Randy Weld (Friend of the Couple)
Kaytoo Blackadar (their dog!)
Family
Danielle Machi (bridesmaid)
Adriana (bridesmaid)
Homemade
Many thanks to them leaving me a 5-star wedding wire review!
And in conclusion – the obligatory SEO. ME & NH Toad Hill Farm Wedding + engagement photographer, Melissa Koren Photography, photographs good people. Wonderful, loving, quirky, sassy, laughing, fantastic, and often cheeky people like you! You are good people! There are adventures to have and memories to keep so let's get to it! If you're in love in Maine or New Hampshire and looking for a photographer for your Romantic NH Toad Hill Farm Wedding, you can see more of my work online at melissakoren.com and also on Facebook. If you'd rather contact me directly, please email me at melissa@melissakoren.com