Karin contacted me as soon as she knew she'd be up from North Carolina to spend a whirlwind 48 hours with her fiance before he shipped off again.  She wanted a summery, rustic, fields of gold Exeter NH Summer Engagement Session – and I was more than happy to oblige!
These two braved the tall grasses (which to be honest were taller than I expected them to be) and made it look breezy and casual.  We did this session on the fourth of July and with her white eyelet dress, and his bright blue polo, we stumbled on a patriotic theme without even trying.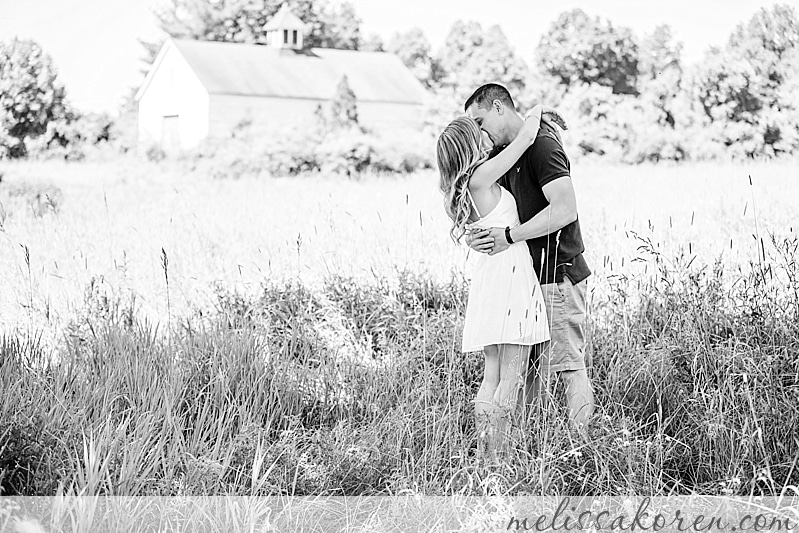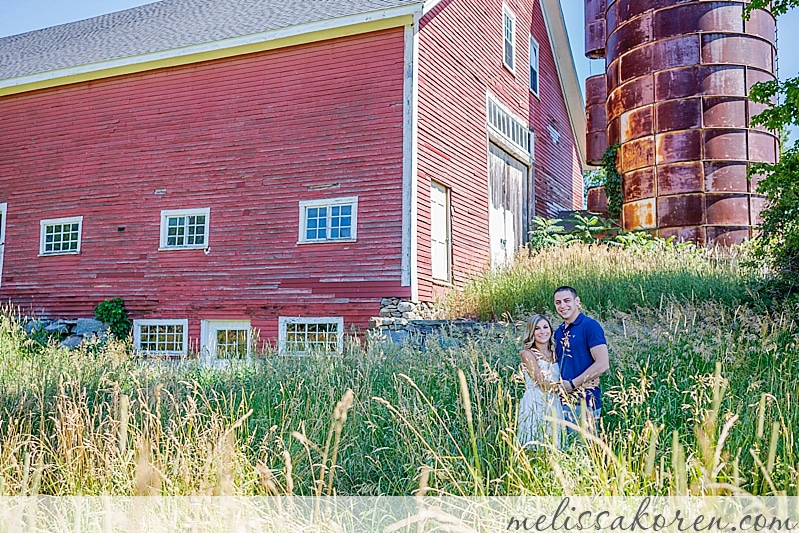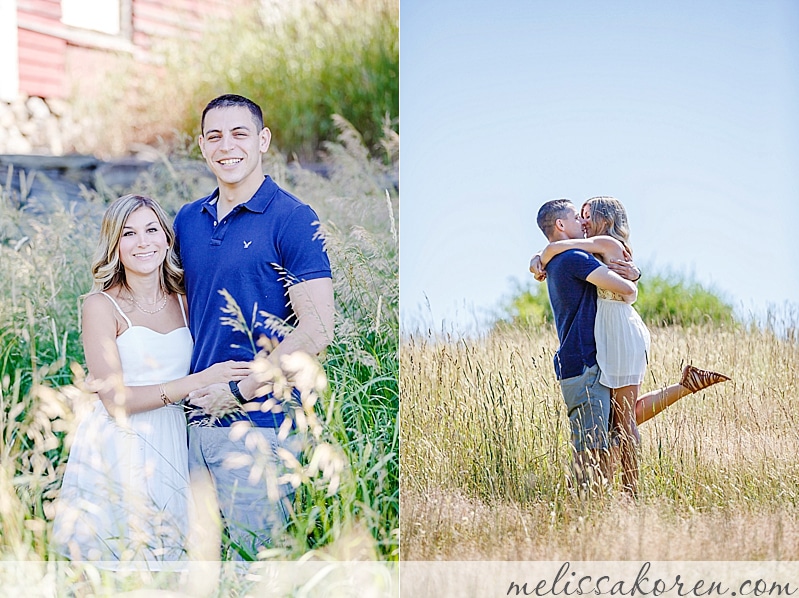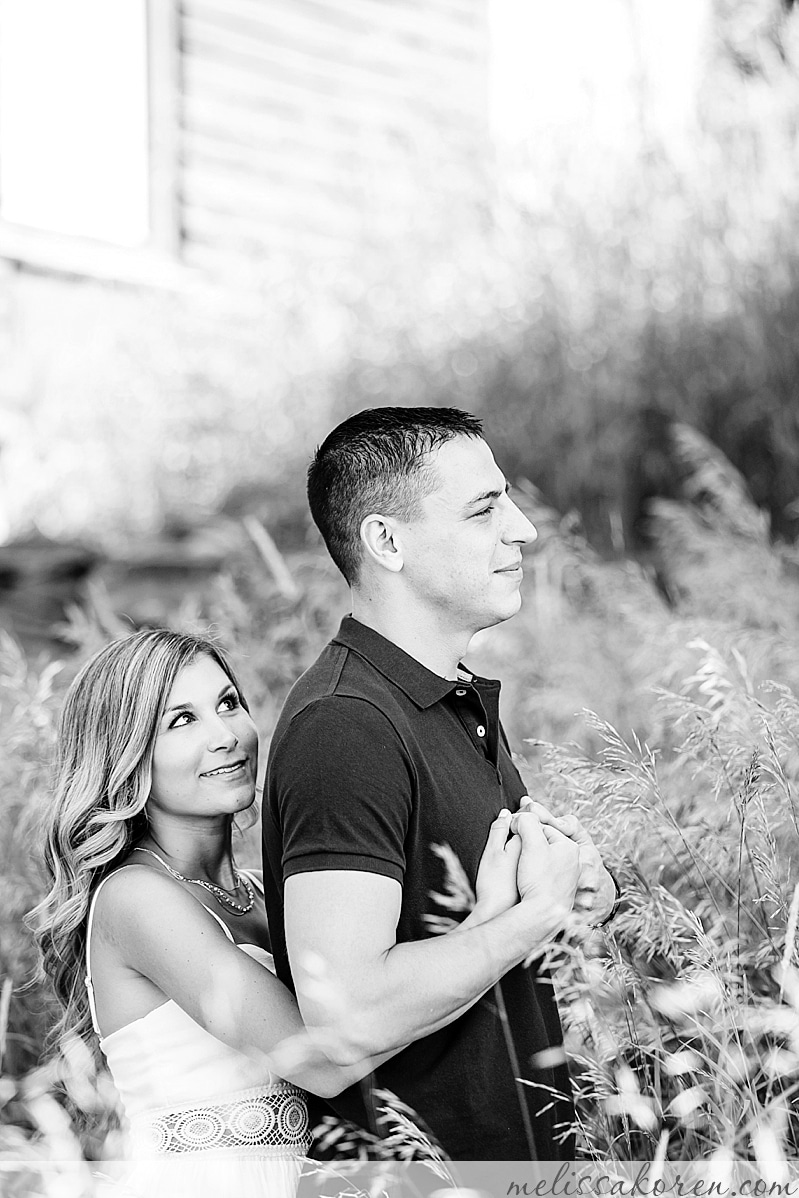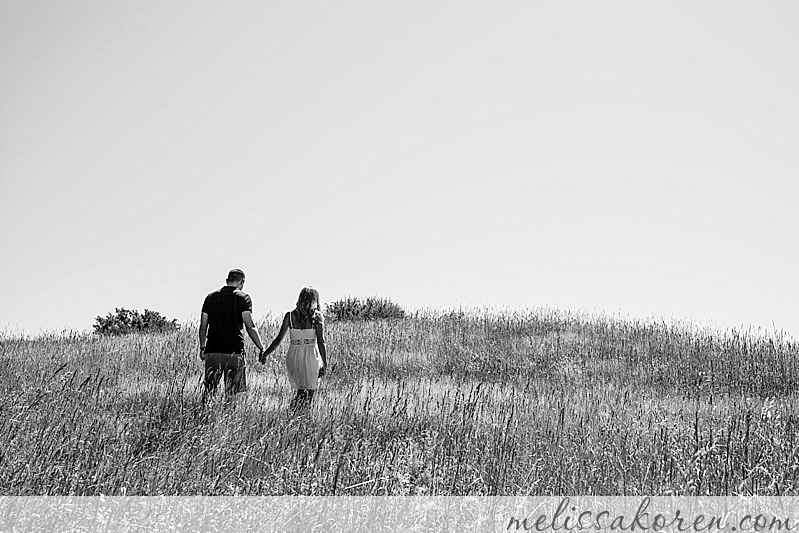 After a good workout through the fields, we decided to come back into town and use the gift of our quintessential New England backdrop.  It didn't seem very windy, but the flag was up to the challenge!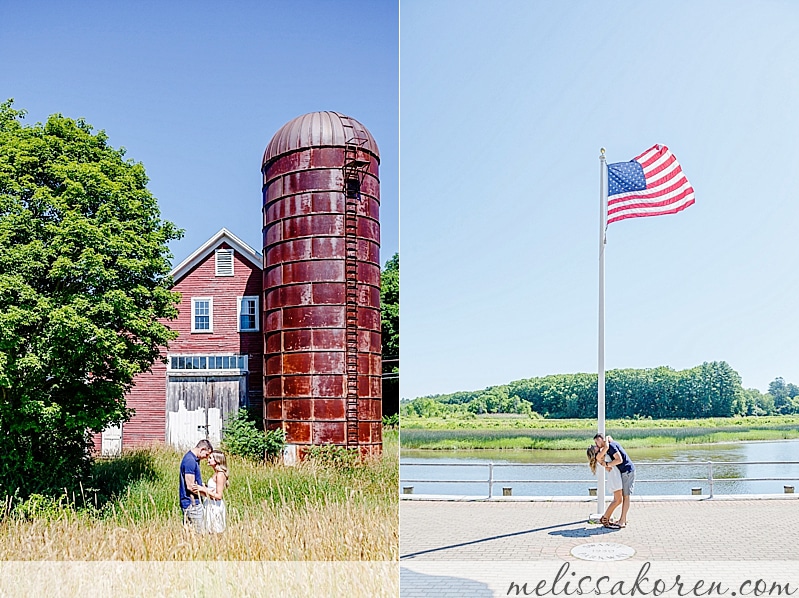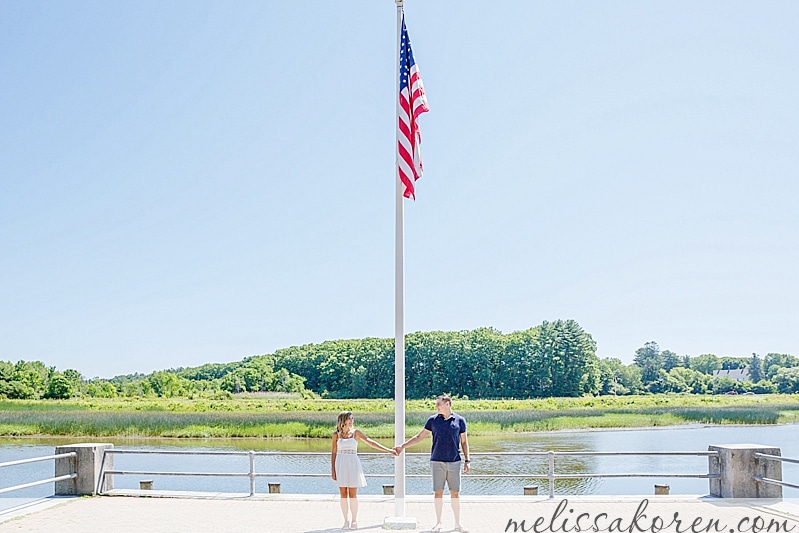 If you're from the south and looking for that authentic New England experience, it doesn't get much more picturesque than this!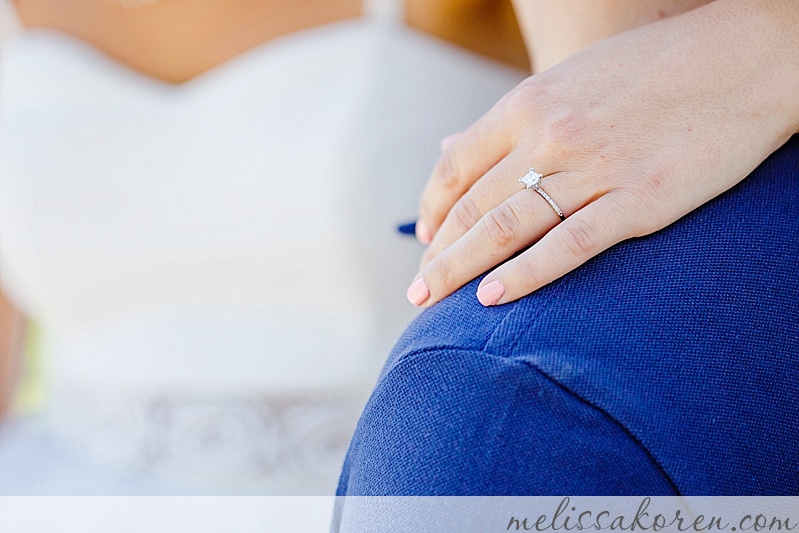 It's pretty cool how just a few micro adjustments of position make a whole different feeling in an image.  The first is sweet.  The second is ridiculously romantic. Then I adjusted my angle and a gentle breeze blew her hair and va va VA Voom!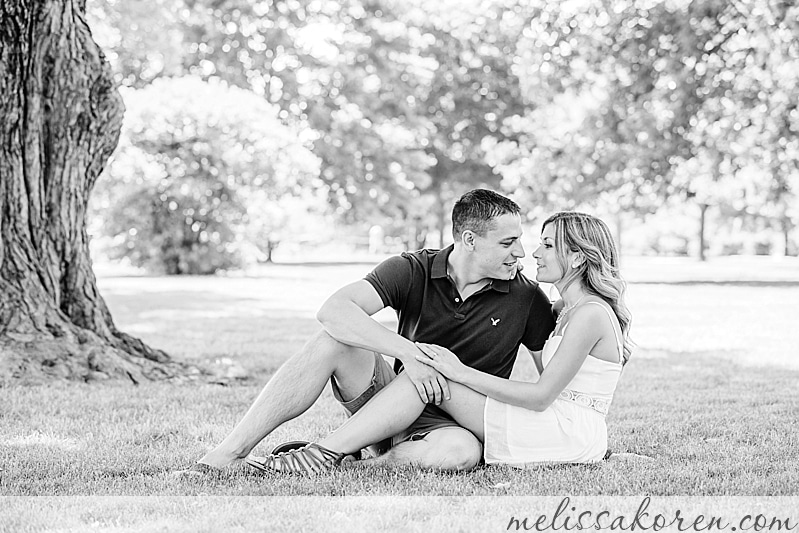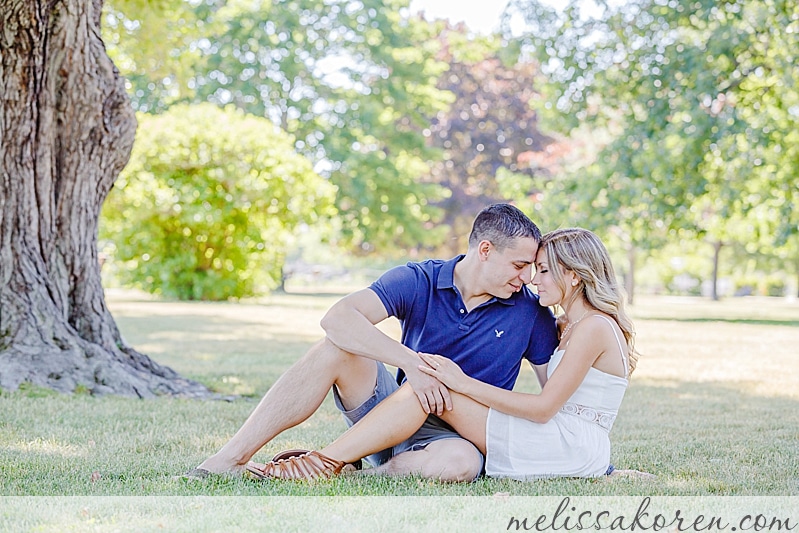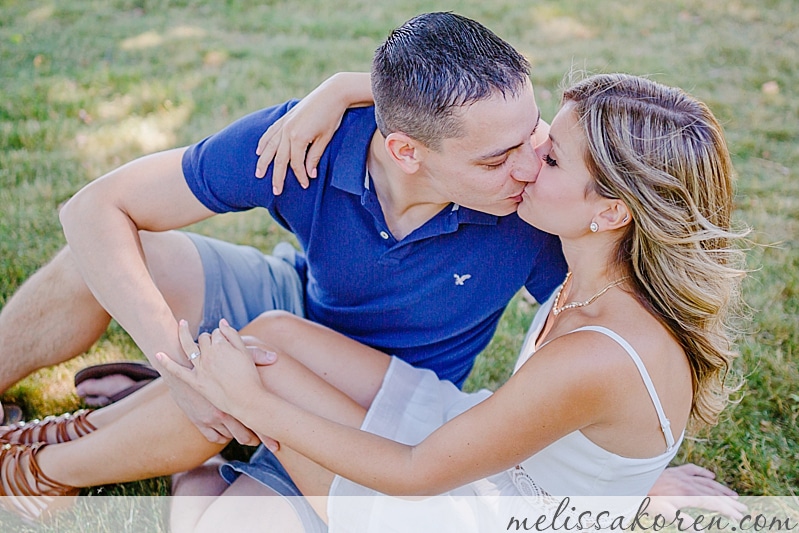 Oh. My. Gosh. You are seriously the greatest!!! These are so awesome thank you a million times! I couldn't be happier!

It was fantastic meeting and working with you! All the best
{And in conclusion – the obligatory SEO. Maine and Exeter NH Summer Engagement Session, Melissa Koren Photography, photographs good people. Wonderful, loving, quirky, sassy, laughing, fantastic, and often cheeky people like you! You are good people! There are adventures to have and memories to keep so let's get to it! If you're in love in New Hampshire and looking for a photographer for your Exeter NH Summer engagement session, you can see more of my work online at melissakoren.com and also on Facebook. If you'd rather contact me directly, please email me at melissa@melissakoren.com}