A blog! A blog! .. I was on such a roll too.  I've been busy booking Spring Fling Sale portraits (Sale ends soon book yours now!) and celebrating birthdays and milestones.  Now, back on the wagon 🙂
On a late fall day on York Beach I found out a few things about Nicole & Shawn.
They are creative & fun-o!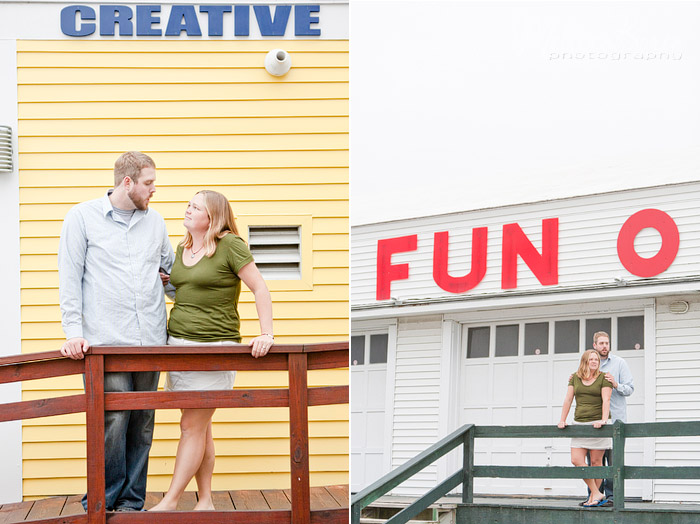 They are also full of infectious smiles…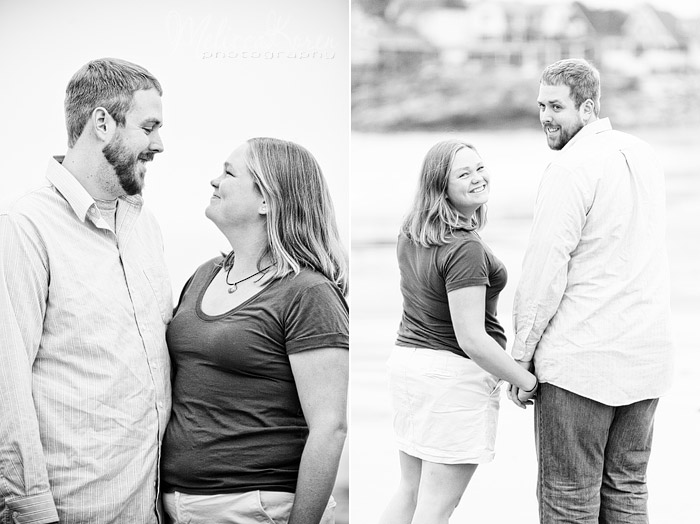 And quiet loving moments.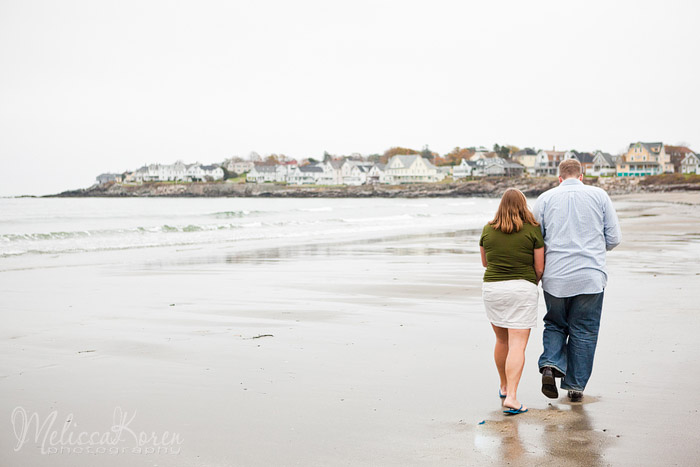 Braving the beach in October.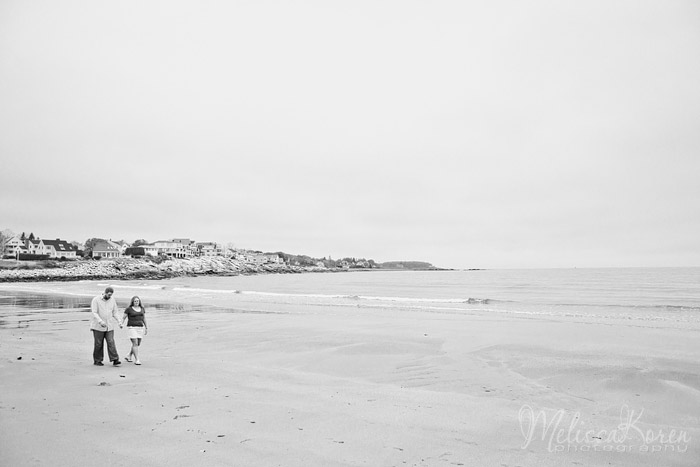 Shawn wasn't so sure about this whole "engagement photo" thing, but being a good fiance he followed along with his wife-to-be's wishes; and I'm certainly glad he did.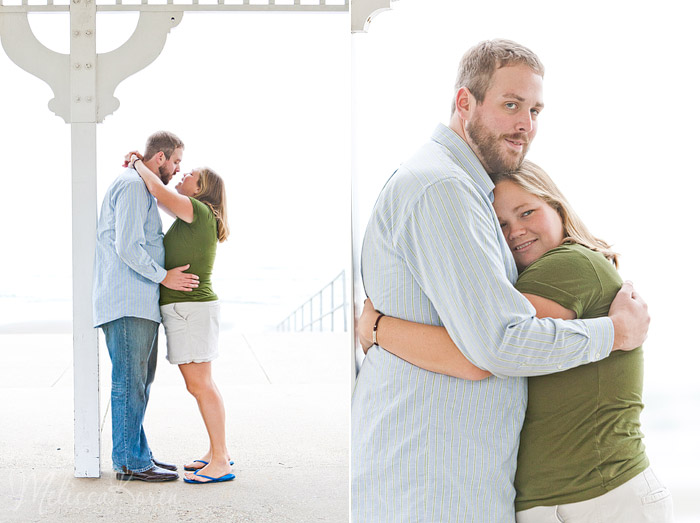 And he was a good sport about it (my favorite!)
And those smiles again! Every time I see these two I grin right along with them.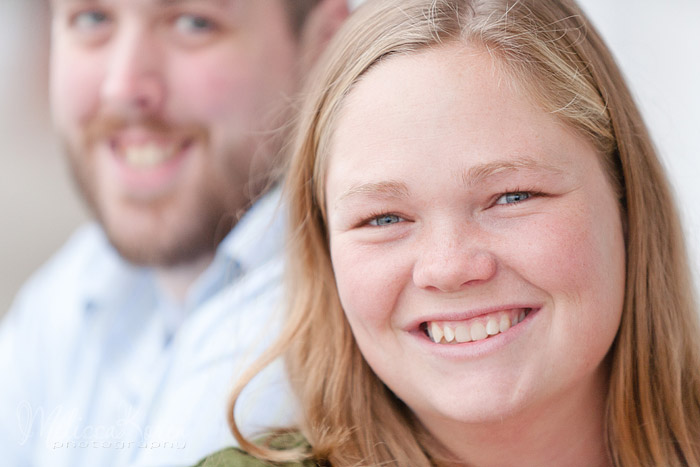 Nicole & Shawn – thank you SO much for meeting up with me to roam around the beach.  Just a few more months til we return to the scene of the crime on York Beach for your wedding! I'm super excited 🙂
Don't wear yourself out with all the day-caring and pizza-making before then!
~melissakoren