Nicole and Shawn were married on a gorgeous, picture perfect, amazing, spectacular, wonderful day.  THREE months ago.  And the Tale of the Delinquent Blogger continues.  (Funny, the header of their engagement session starts with the same 'sad song', haha!)
Let me tell you folks, it has been one stupendous event after another here at MKP and I'm so thrilled and privileged to be able to share these stories.  I just wish there were more hours in the day to document them for you!
And with that, back to Nicole & Shawn!
I met up with the girls as they were getting dressed and Nicole made a grand entrance into her beautiful gown. 😉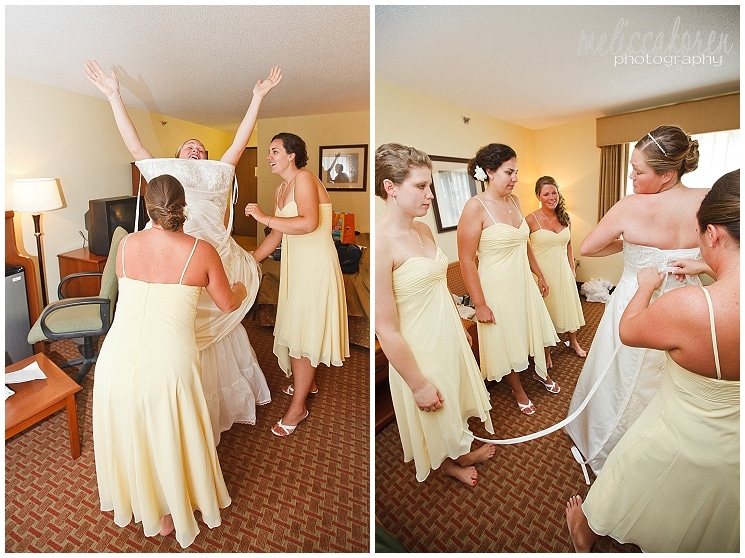 Nicole, her 2 sisters, and her mum are full of personality and hilarity, but this particular moment while Casey pinned on her corsage, I think mum found herself reflecting on how her three little girls had grown into such amazing women.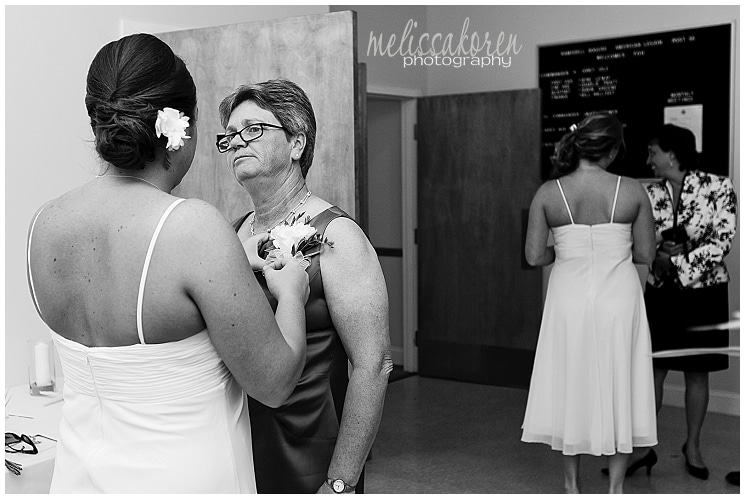 I love the trend of  little personal touches being added to the bouquets – broaches, lockets, memories of loved ones you can hold on tight to!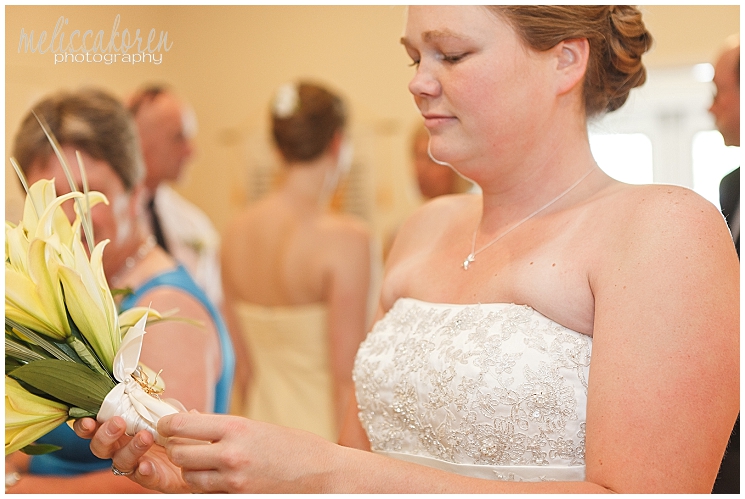 We all took a school bus to the ceremony on the beach.  It was all fun and games until we got a little closer and the actuality of the day strated to set in. I don't think Nicole expected to get quite so emotional <3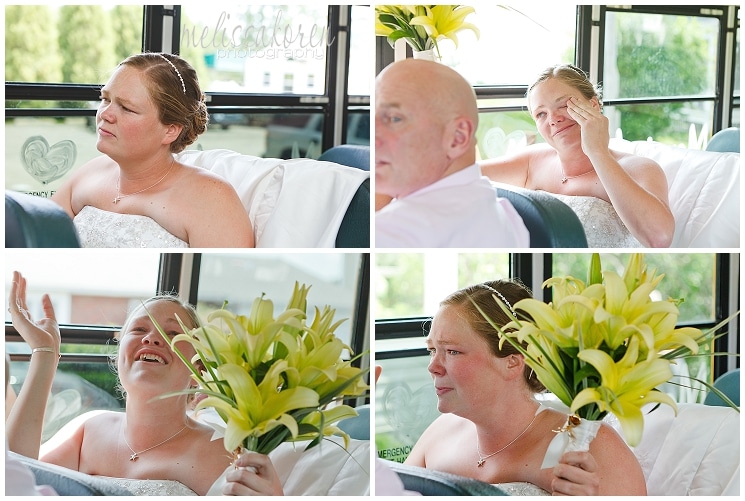 The setting was absolutely picture perfect.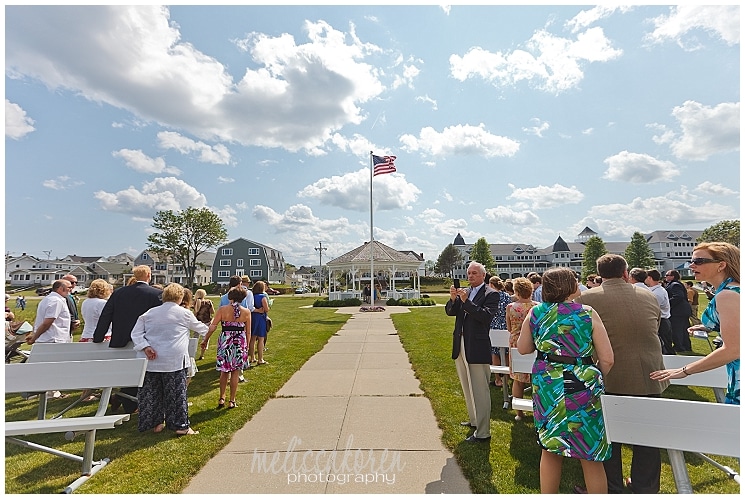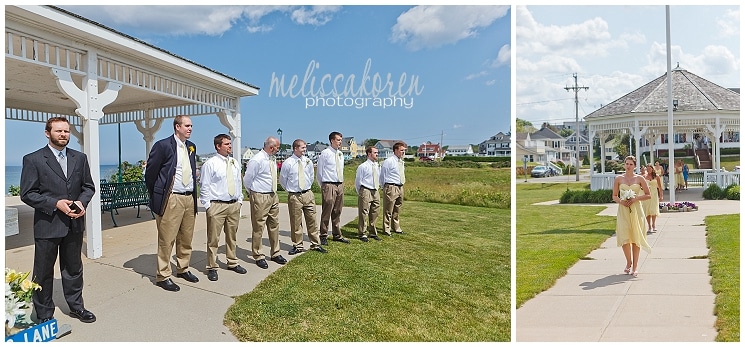 And Shawn looked rightfully in awe when he at last saw Nicole making her way from the gazebo.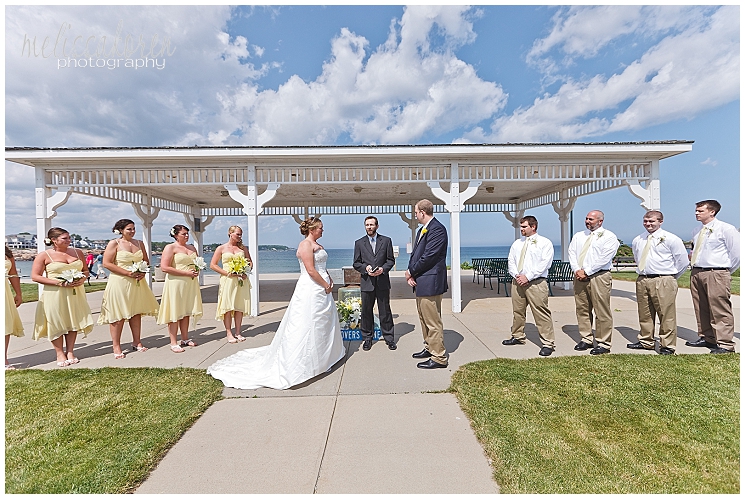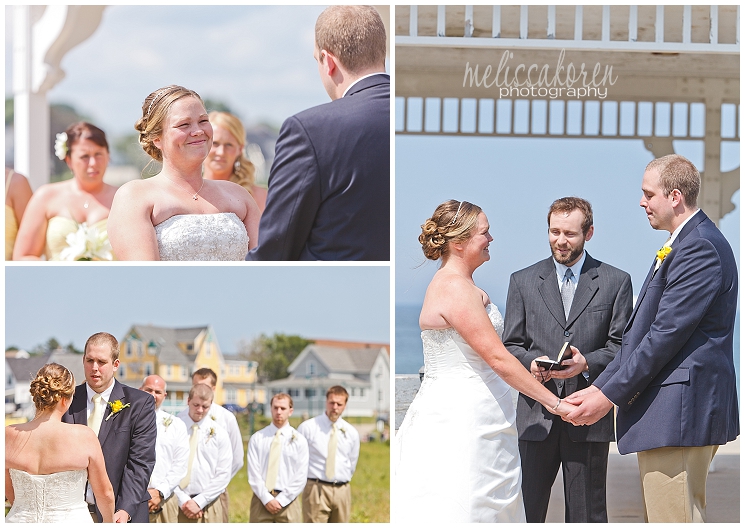 one ringy dingy, two ringy dingy… S.W.A.K! (omg, do you remember that from middle school?!)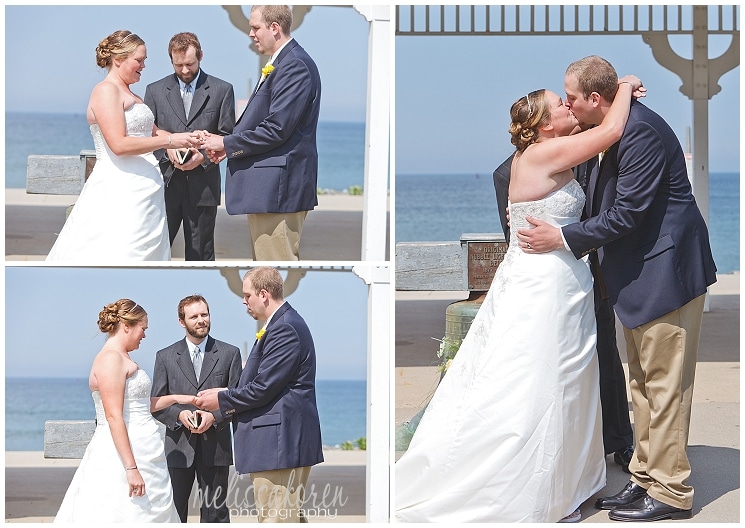 And then this happened.  And it was awesome.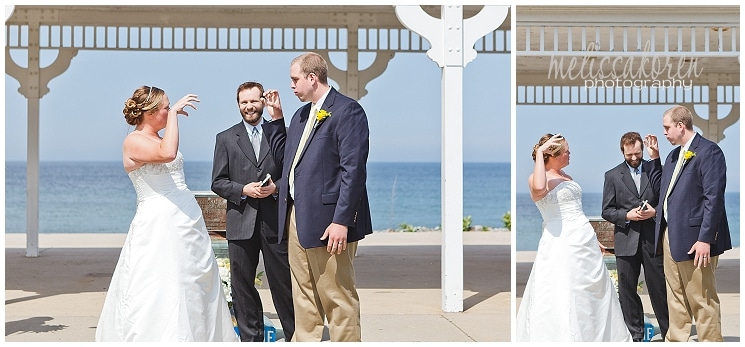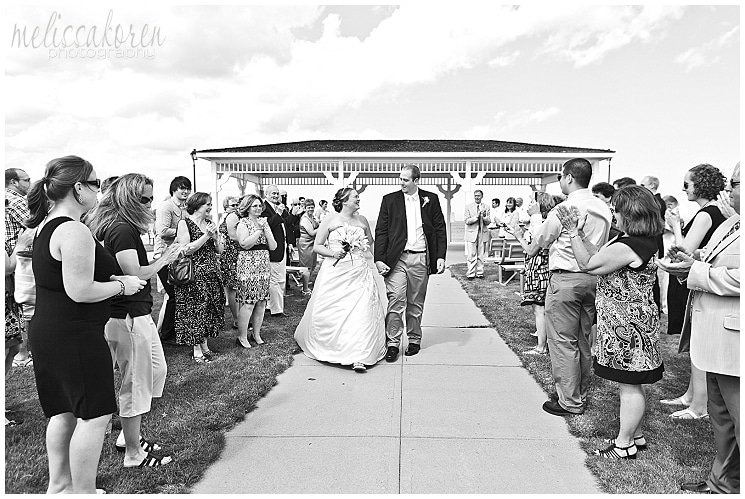 I loved the subtle yellow of their dresses and Shawn's snappy navy jacket!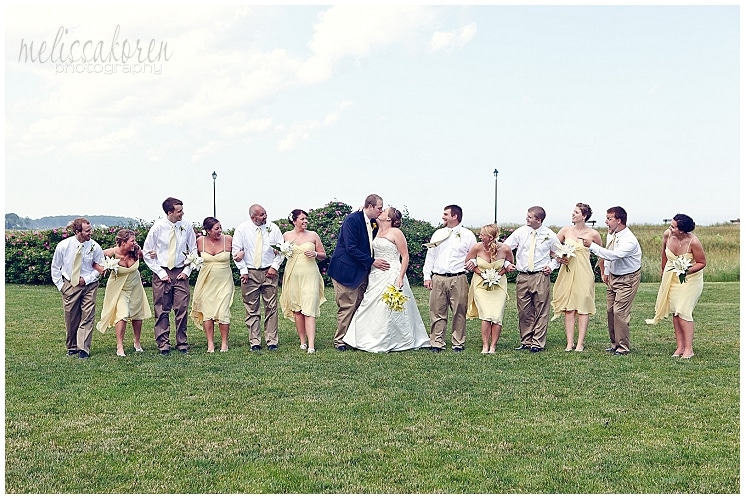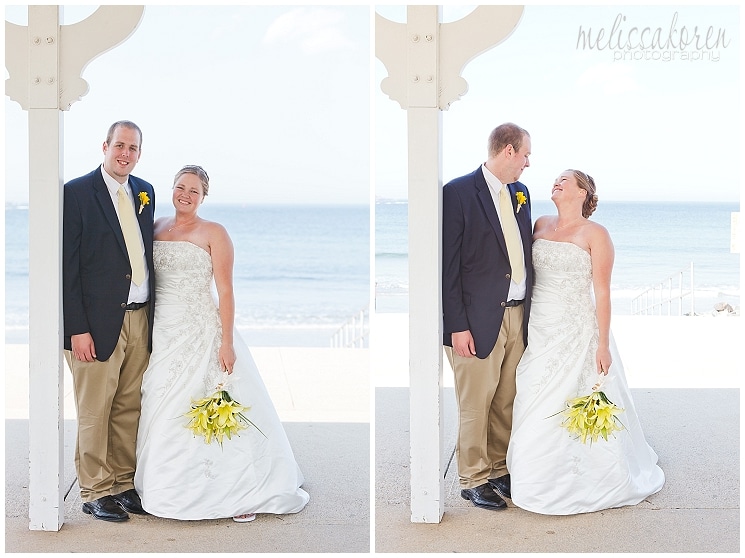 sweet faced girly!
 And then it was time for everyone to get back on the bus and head to the party!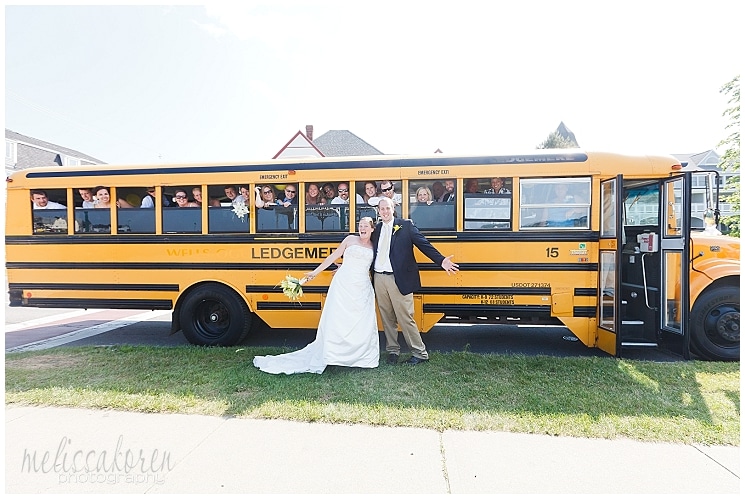 I wonder if they coordinated the color to the bus or if that was just coincidence 😉 Also – they get the award for best snarky favor ever: "Nicole & Shawn got married and all i got was this damn koozie" I got one and it lives on my desk in my office and holds my drinks as I edit photos.  I love it.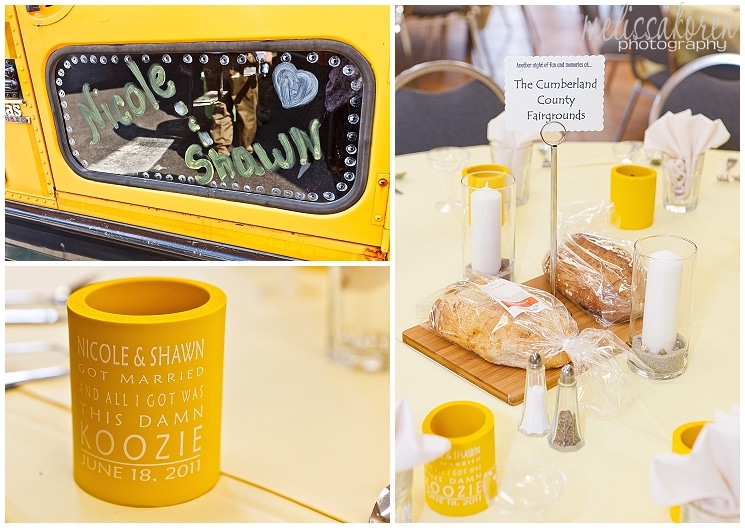 After the 'team' signed the game ball –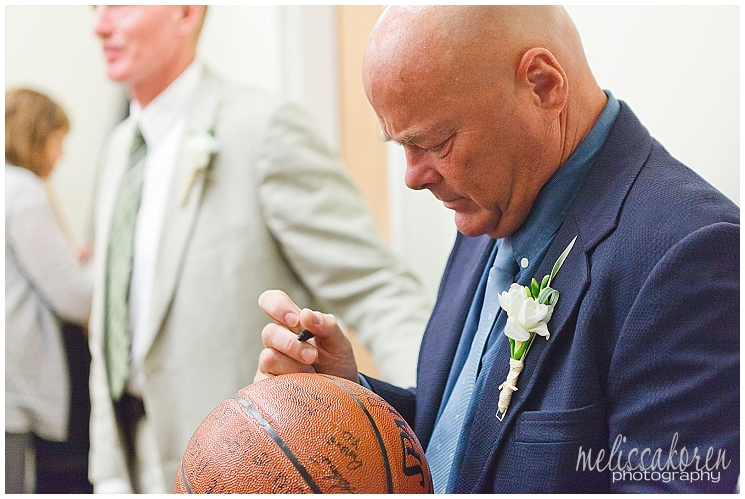 They made their grand entrance!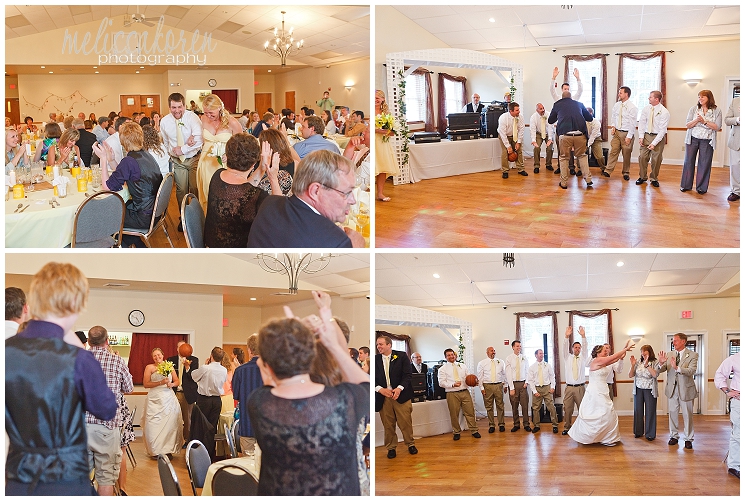 And cheered on the newlyweds as they shared their first dance.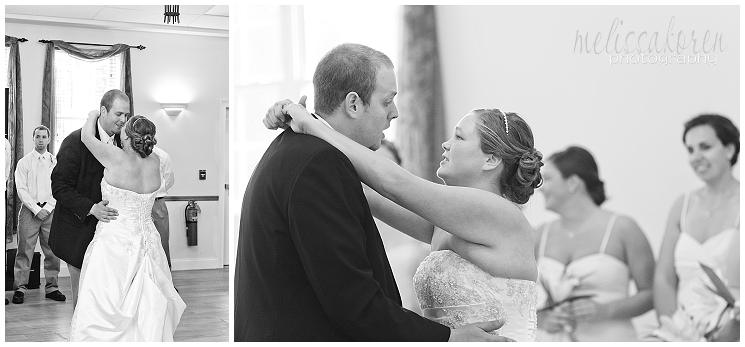 And then THIS happened. And I laughed out loud – I have an almost identical wedding picture of my Nichole & I doing the same thing during OUR first dance.  It's the 7th grade dance all over again!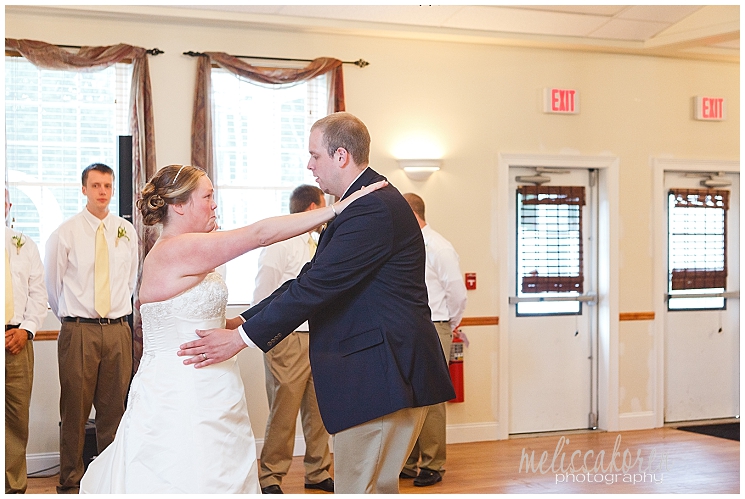 Then came the parent dances. Nicole and her dad had all of us, including themselves, in tears.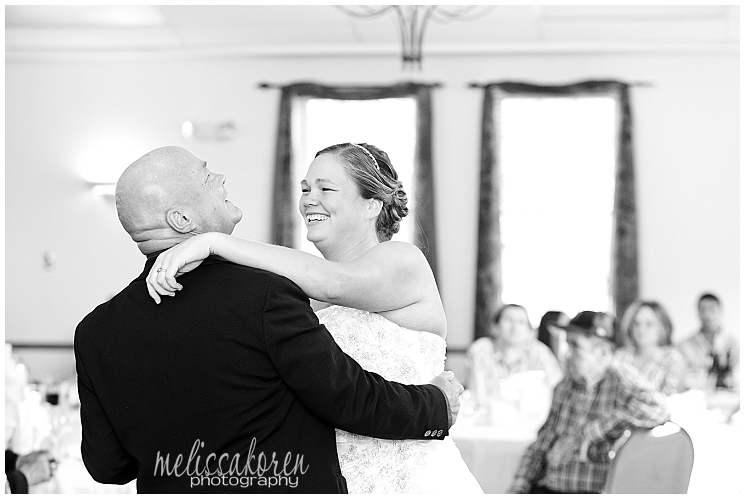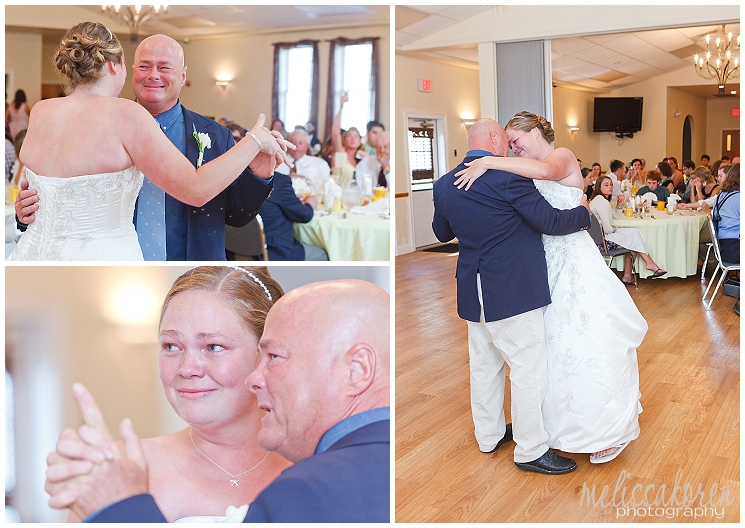 And Shawn danced with his beautiful mother.
 If you haven't figured it out by now, these two love to have fun, and love to just be silly.  It made for some fantastic photo ops 😉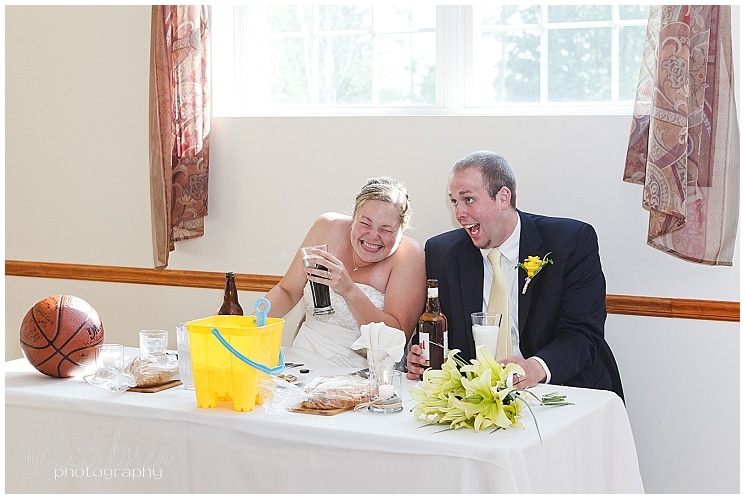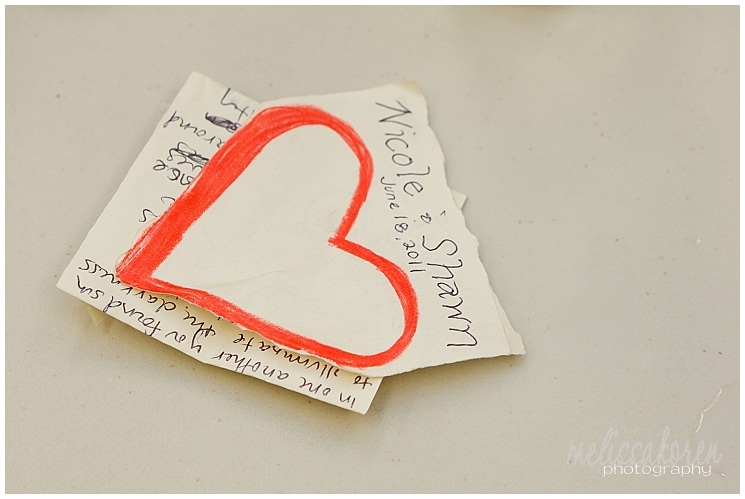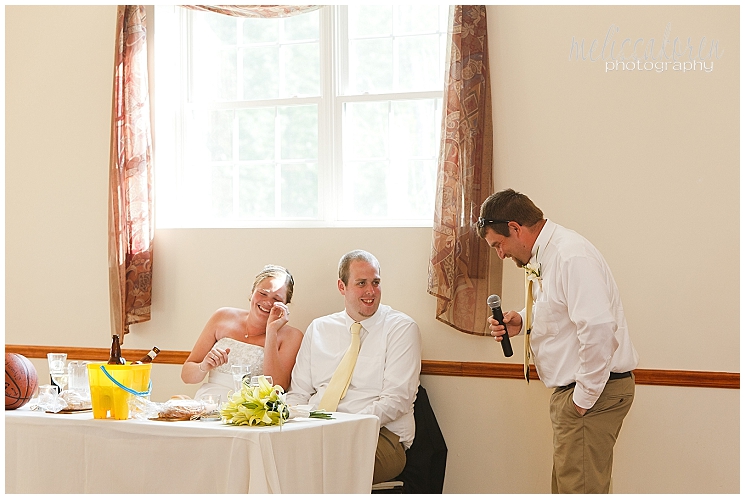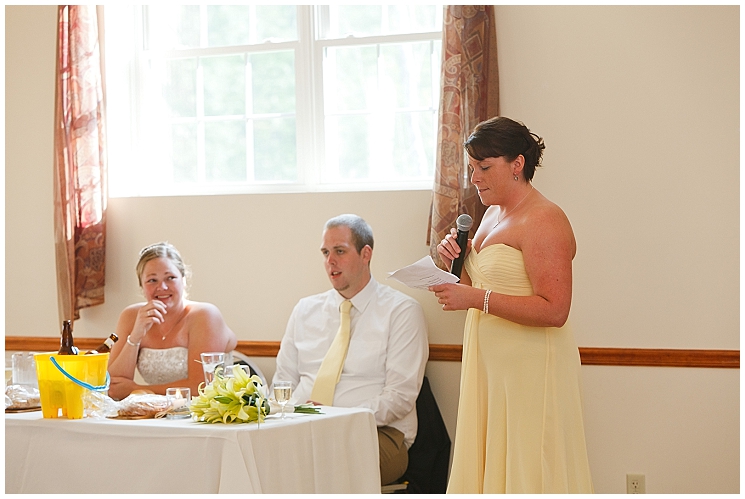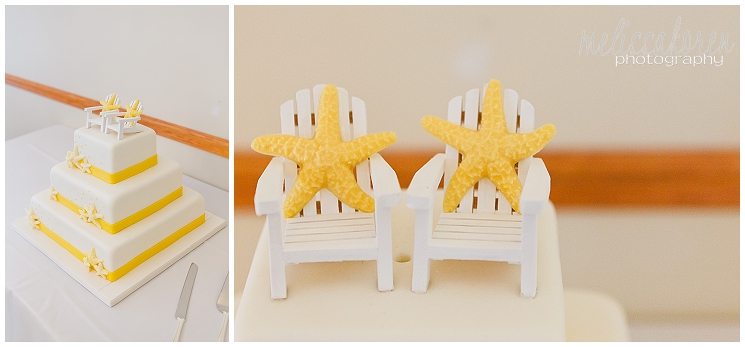 I really thought this one was going to be a smasher – but they were incredibly sweet with each other 🙂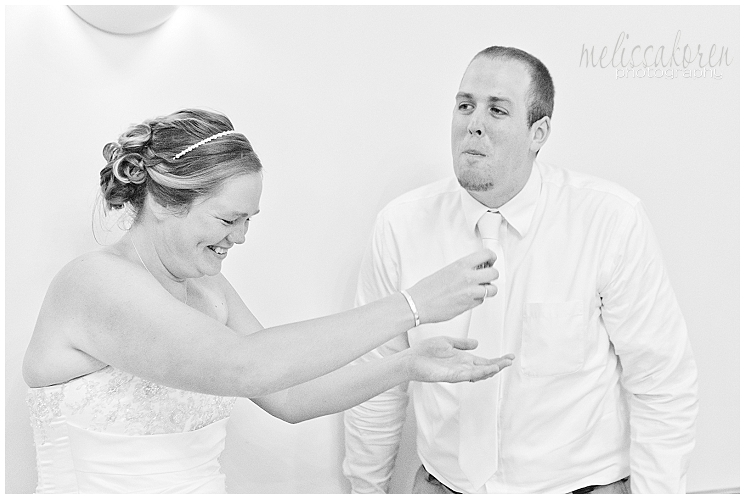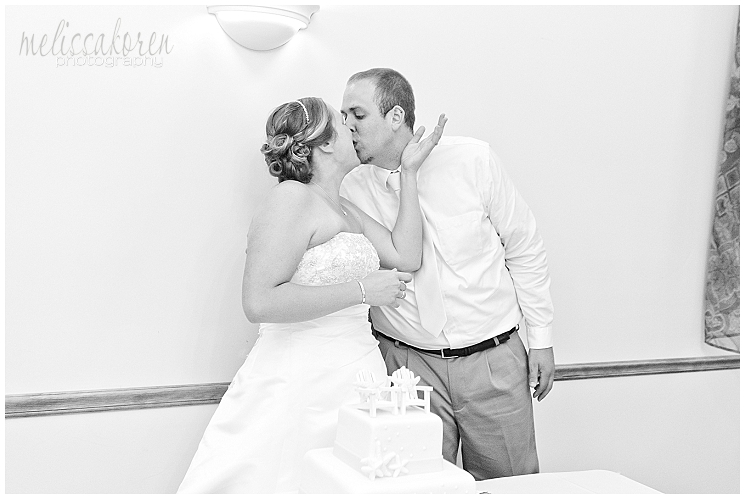 And then they danced the night away, hardcore.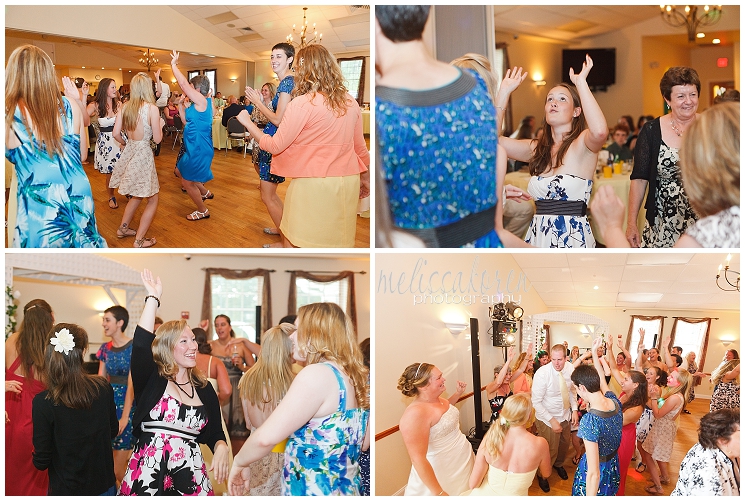 As I was photographing the dancing, someone came up to me and said, you know there's a cake eating contest going on in the back corner, right?  Um, NO!? Thanks for the heads up!  I arrived to a table divided, each contestant with a piece of cake, in a down to the last crumb relay!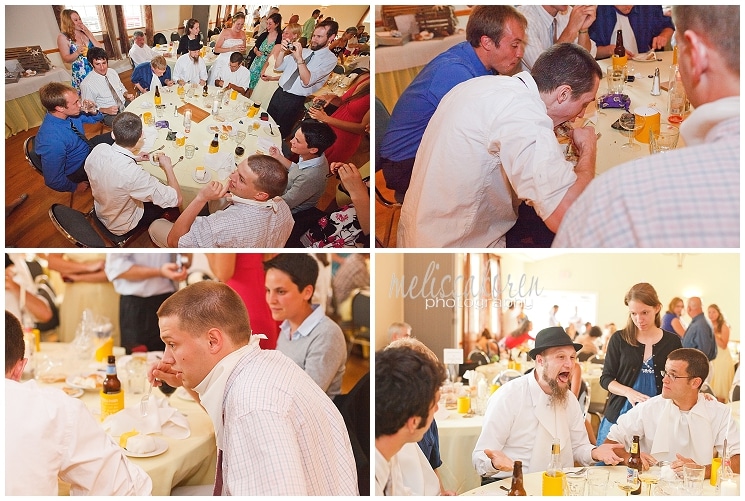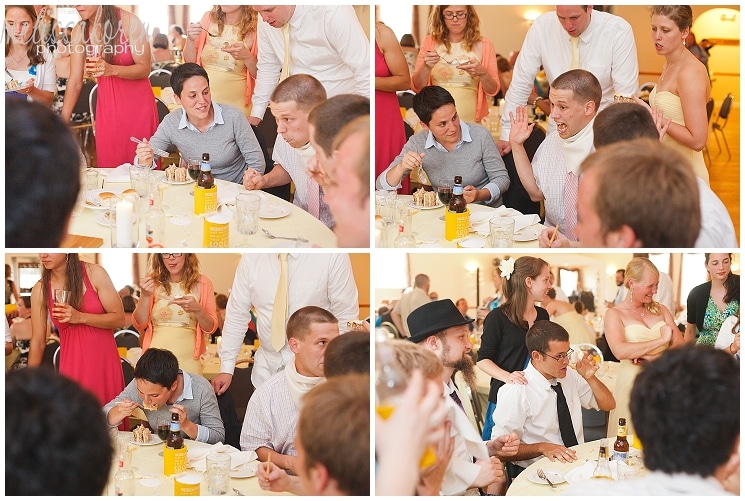 Who's that? None other than Sarah & Jason!  Sarah was kind enough to refer me to her cousin, Nicole (and going back through their blog entry, I spied Casey on their dance floor) 🙂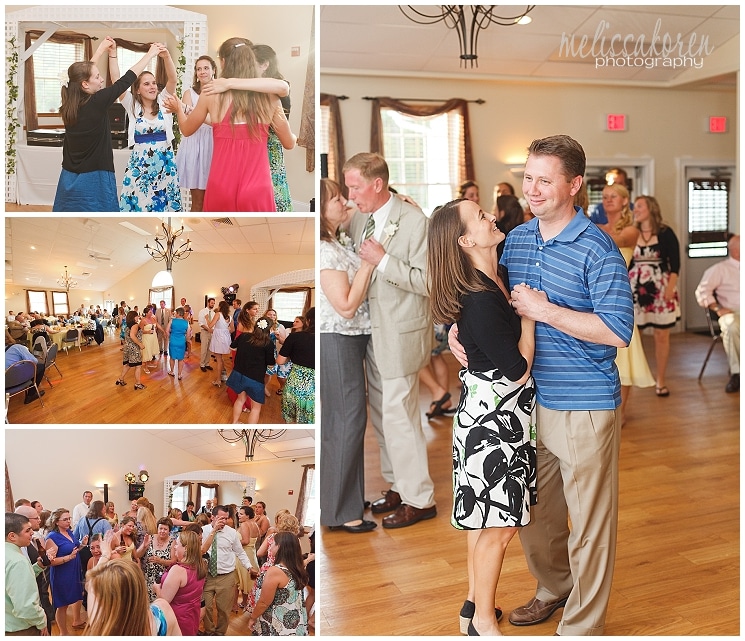 Basketball team is right – Nicole caught some serious air here!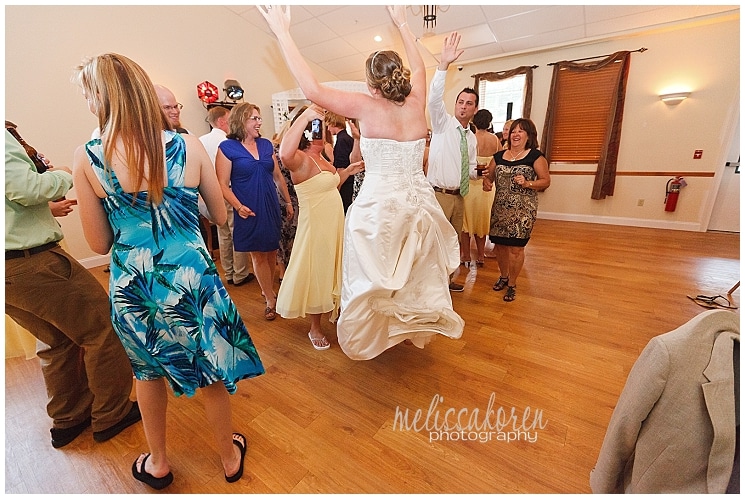 I'm 100% positive this crew partied into the middle of the night and probably for a few days more. 😀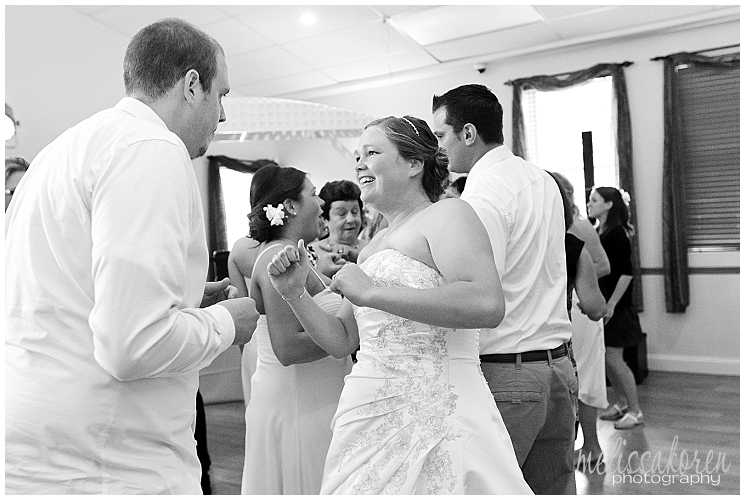 Thank you to two for having me along for this fantastic ride.  I wish you all the best!