When I arrived at the Ash Street Inn to begin my time with Mandy & Amanda – I was greeted with the most fabulous purpleness ever. Confirmed, this wedding was going to be ALL*STAR!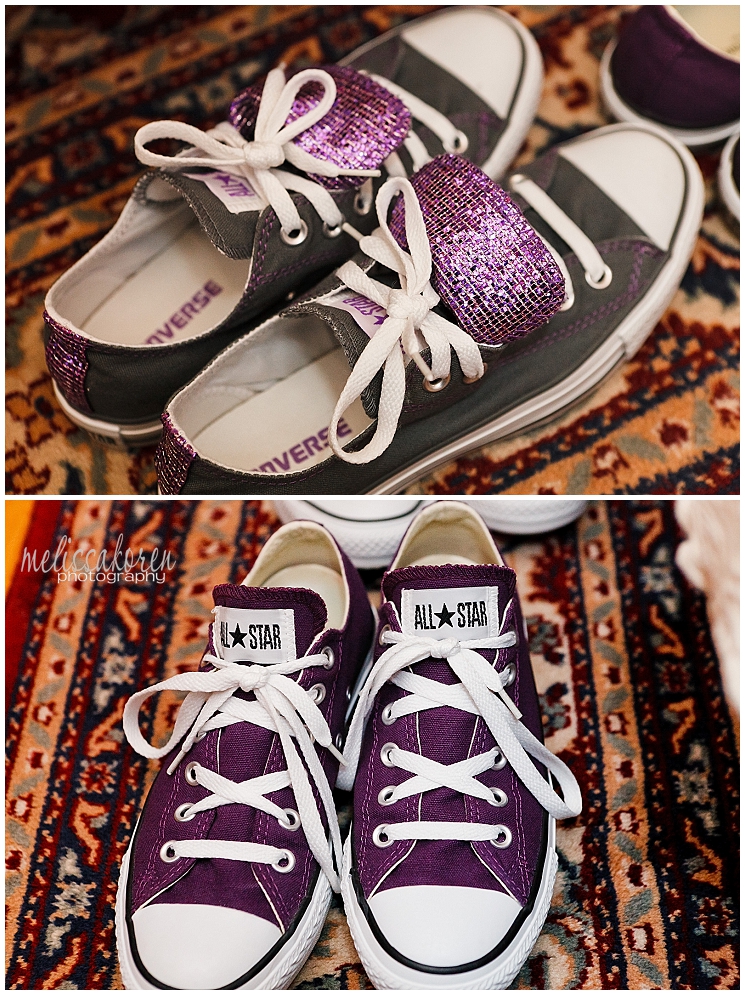 The girls got ready together that morning, it was so sweet to watch them share in their nerves and preparations.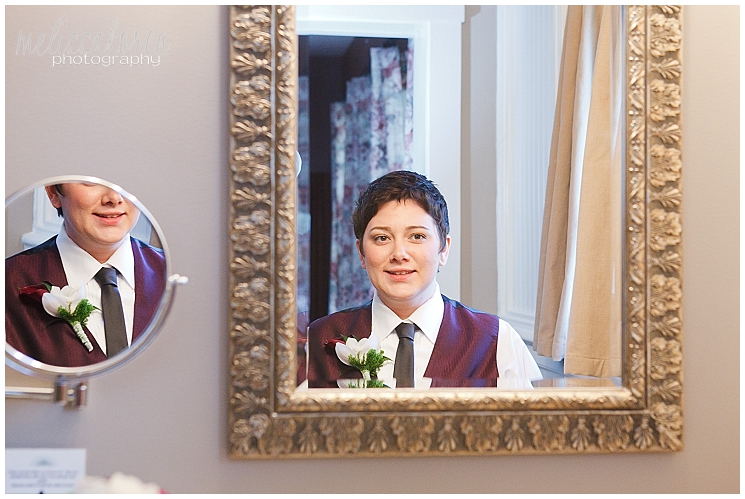 The Ash Street was so beautifully quaint – I loved the stained glass and the sitting rooms.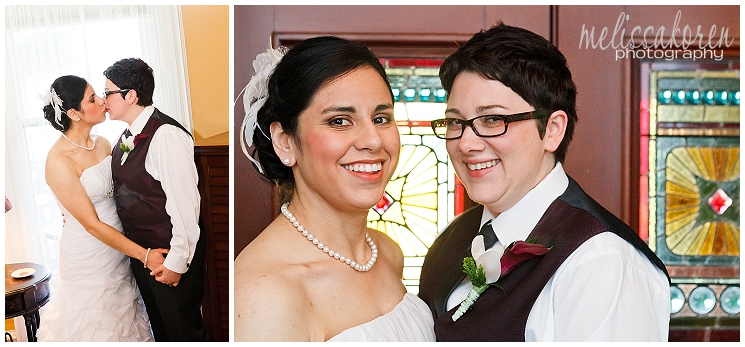 And their perfectly coordinated front porch!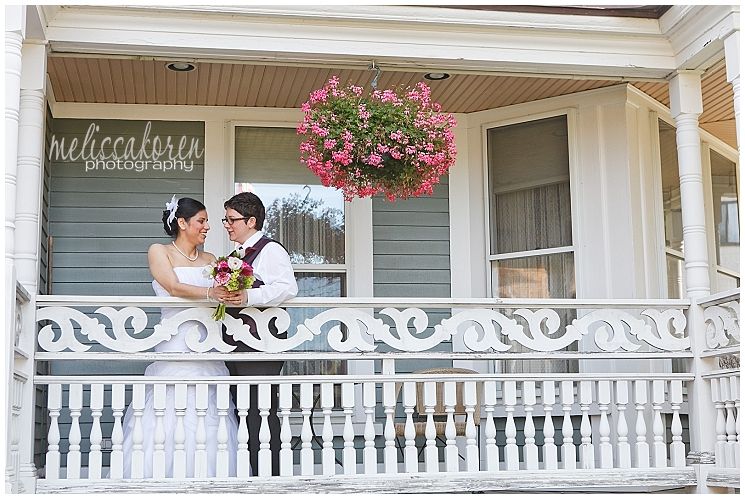 It was just a short drive to the Currier Museum, where they were having their ceremony. Amanda helped her brother with his flower –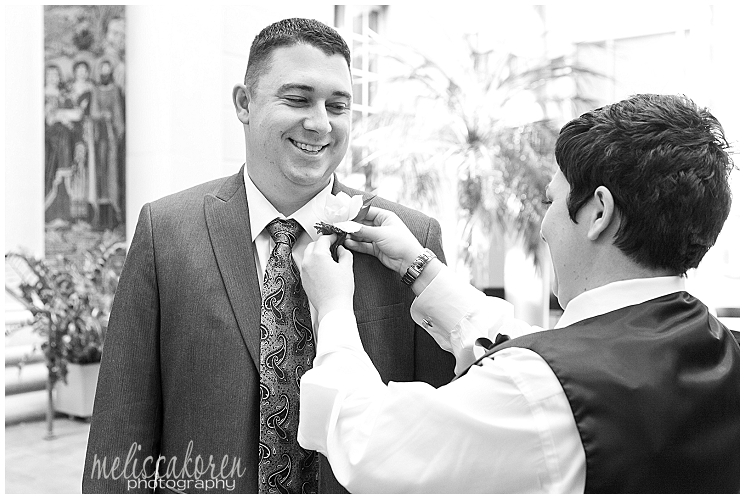 Then her dad helped her with her tie – probably one of my most favorite moments, ever.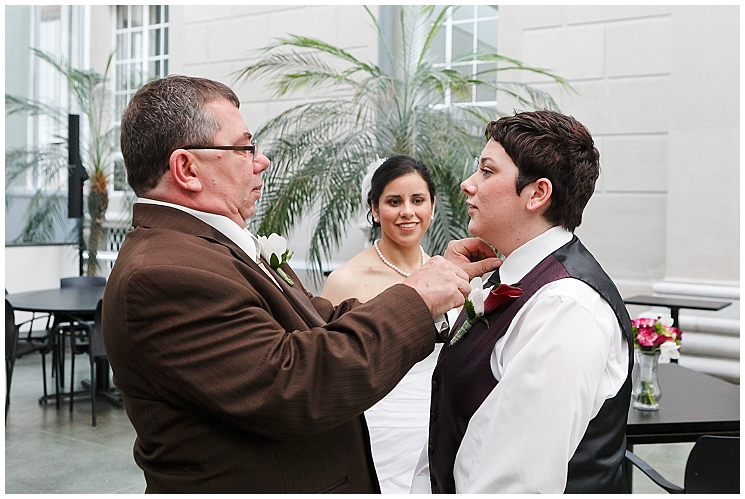 I loved how much relaxed time these two had for "portraits" and we took full advantage of the amazing museum!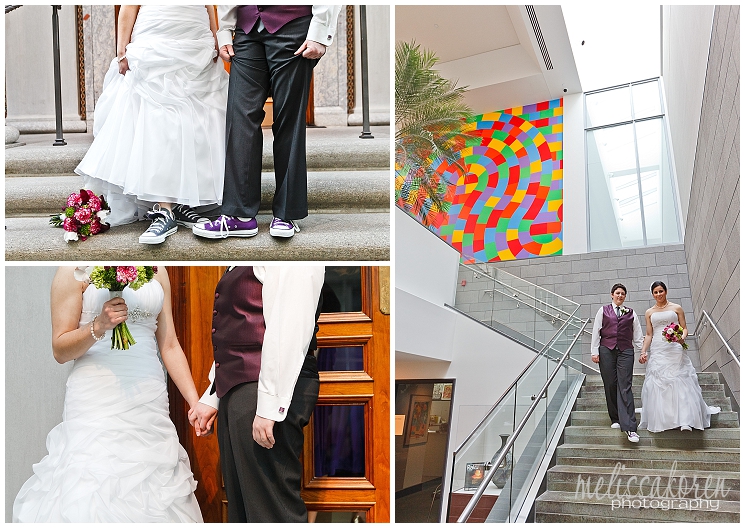 Then it was time for the ceremony. The girls were separated, if only for a moment, and Amanda came in with her father to take center stage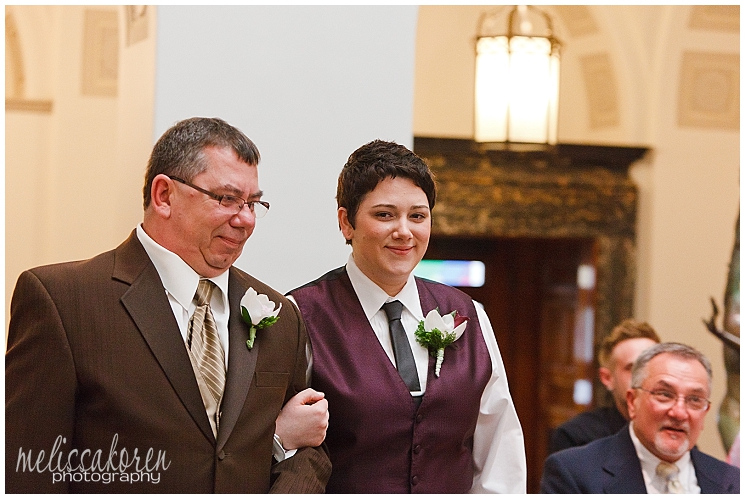 while waiting for Mandy to make her grand entrance across the balcony and down the beautiful staircase.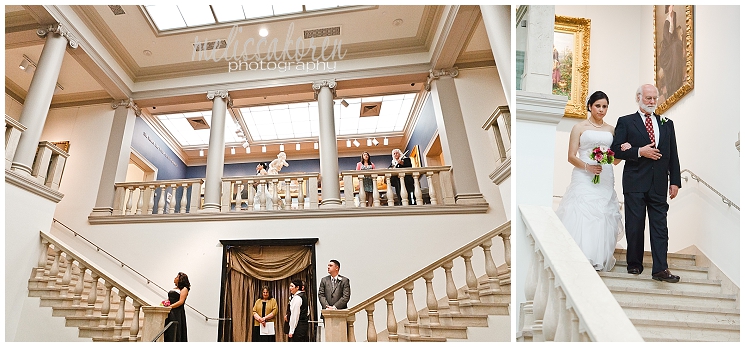 Even though they'd seen each other, gotten ready together, laughed together and loved each other already that day – the sanctity of that moment was still overwhelming and sweet tears of amazement welled up in Amanda's eyes. <3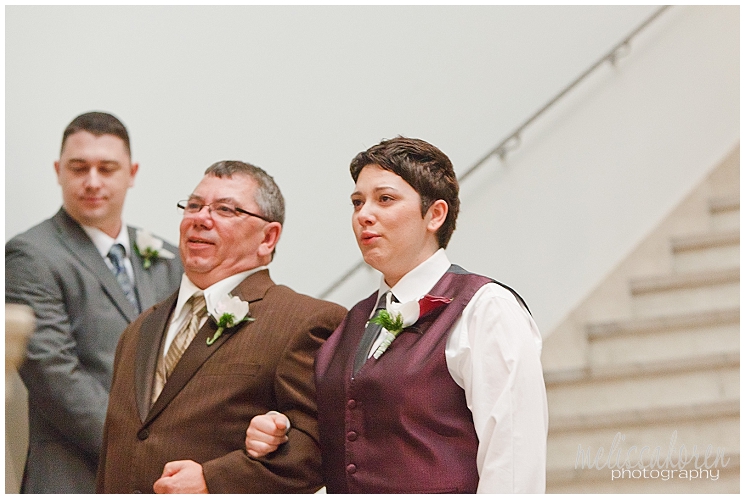 I [heart] symmetry!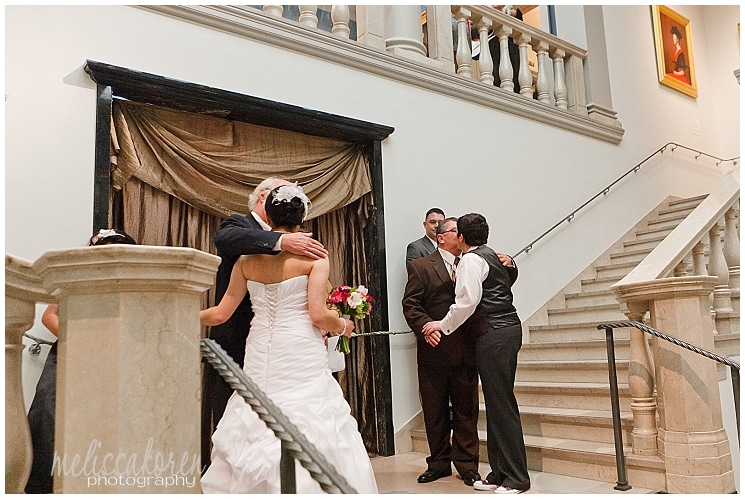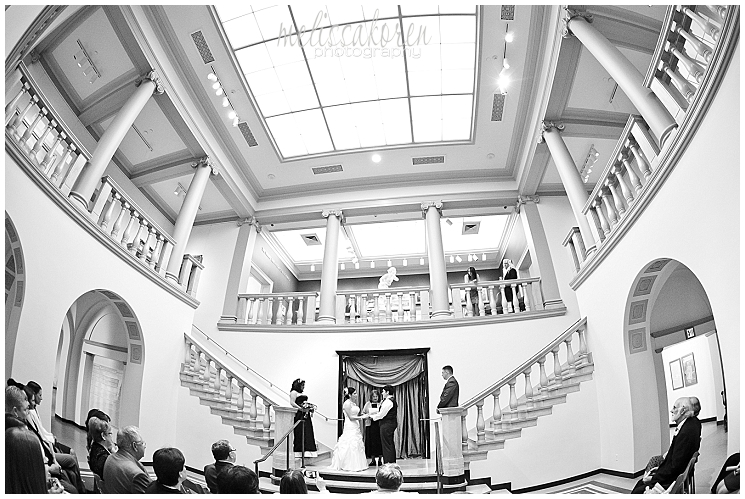 When two become one. (I don't know if it's because my son has started middle school or if it's just because I'm off my rocker, but I can't help it with all these obscure references from that time of my life (cue dirty dancing))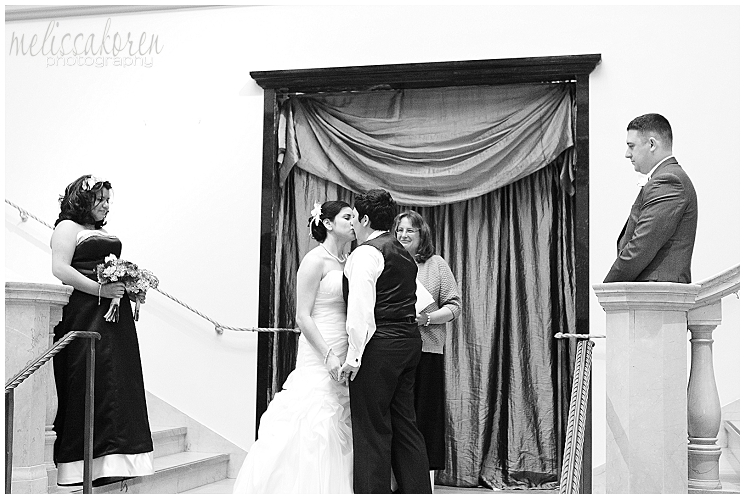 After their intimate ceremony, we were allowed to take photos with a few of the exhibits in the gallery. I was dumbstruck. – like a 4 year old in a candy store – oh. my. gosh.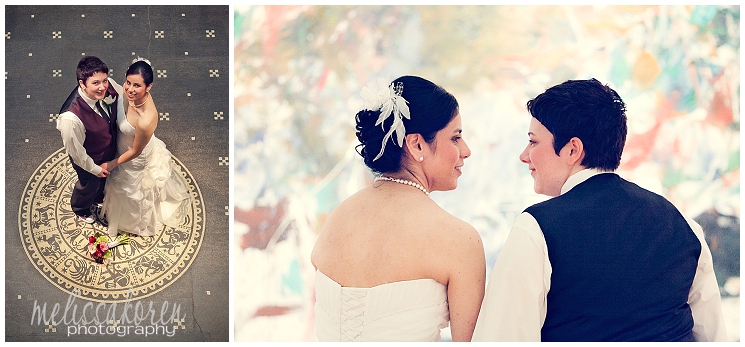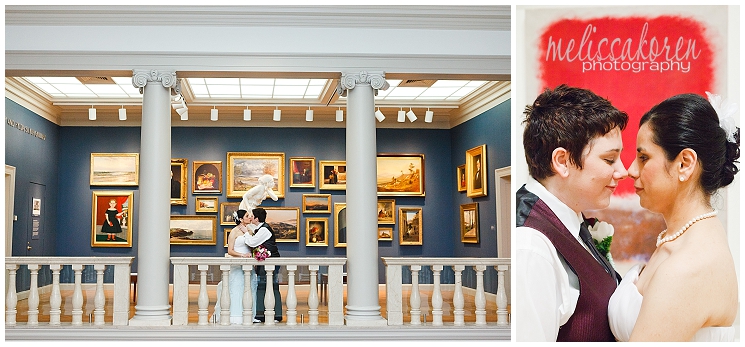 And just when I thought it couldn't get any better – we went OUTSIDE! So amazing. And these girls worked it out!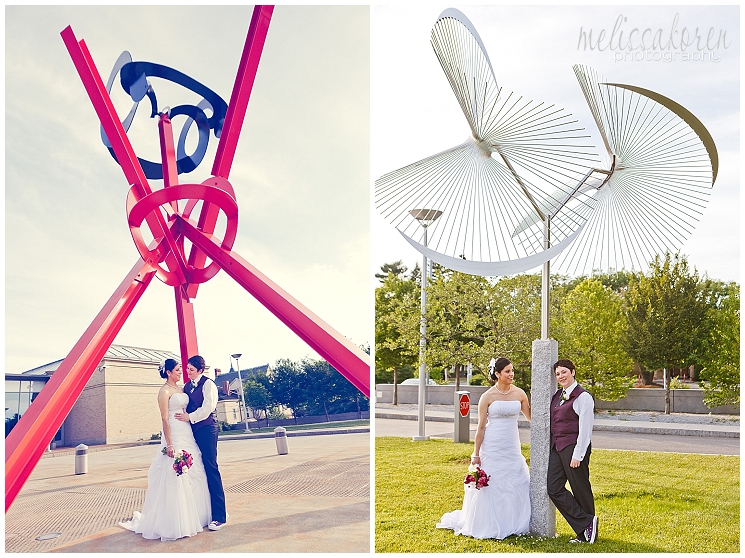 We headed to the Mills for their Fratello's dinner – but not before taking advantage of the picture windows & fantabulous architecture!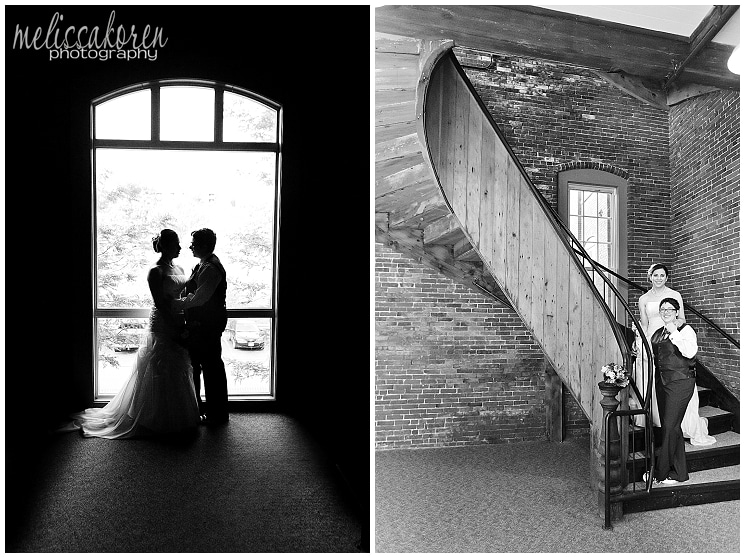 Mandy & Amanda invited their guests to join them for a relaxed, TASTY private dinner. A few toasts, some scrumptious Jacques cupcakes, and beautifully thought out details rounded out their cherished evening with their closest friends and family.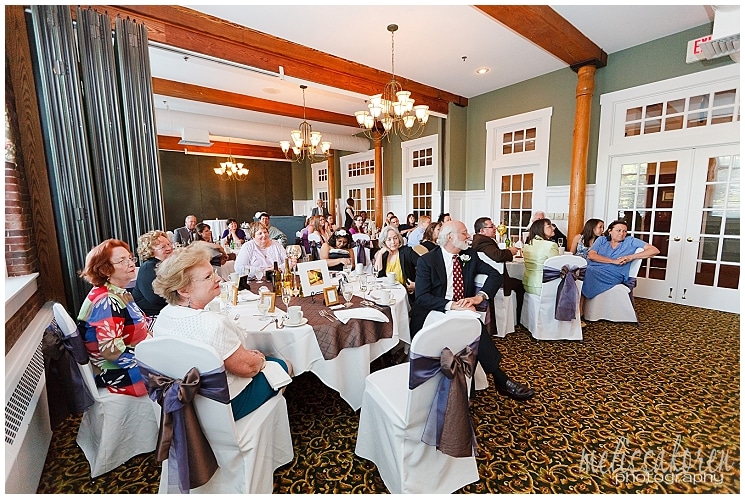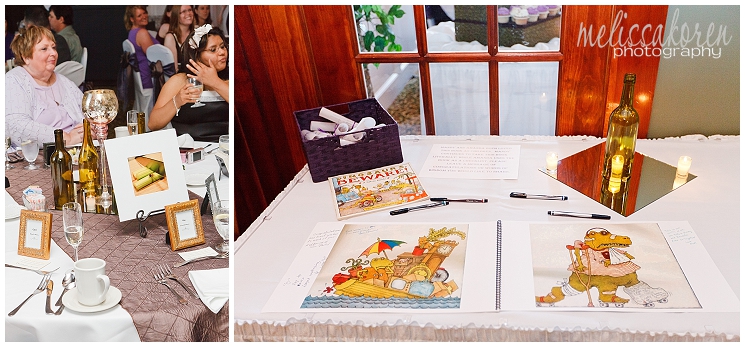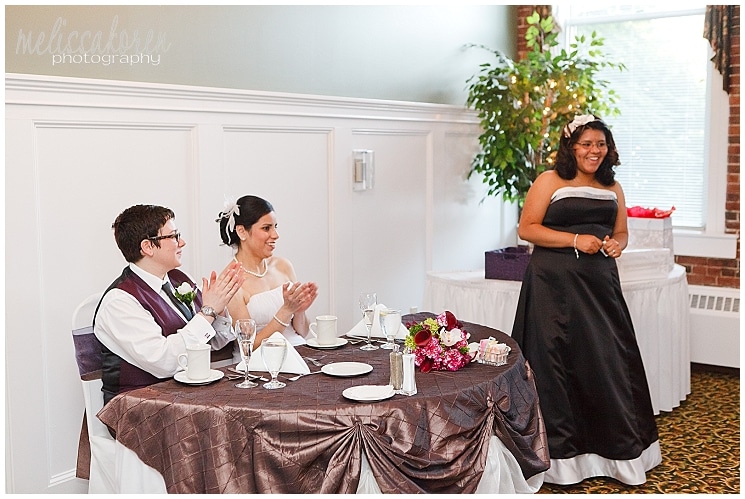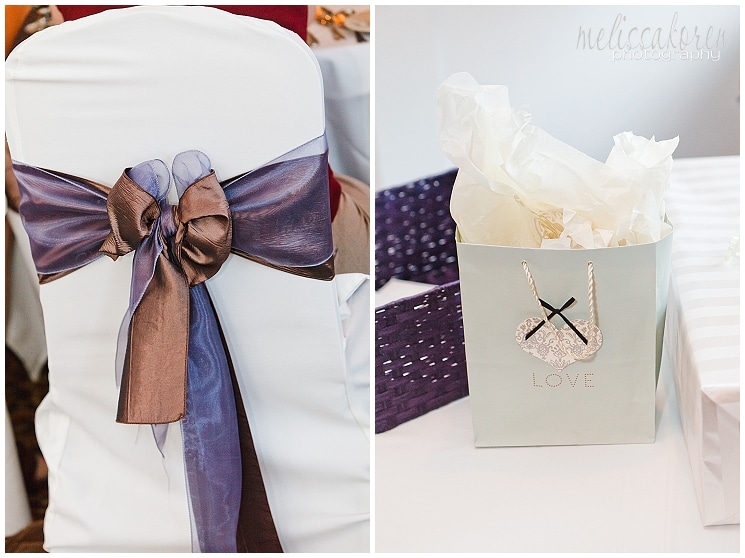 The bag sums it up – as it should be – it was all about love.
Thank you girls for asking me to witness your love first hand!