The amount of times Elton John and his Circle of Life run through my brain as I look at my photography career astounds me.  I love where my life has led me!
Raina & I knew of each other in High School – that was a lot of years ago, and aside from the occasional friend of a friend 'friending' her on facebook, we've had no connection since.  Now, I can't remember if she said she was AT Sam & Josh's wedding or just saw the photos after and loved them, but either way, she emailed me about taking photos of her little boy, who has the same birthday as my (very not so little) boy!  There's only 10 years between them! whatever, I'm not old 😉
I was thrilled when she wanted to come back to Exeter for the shoot – I really do love my little town <3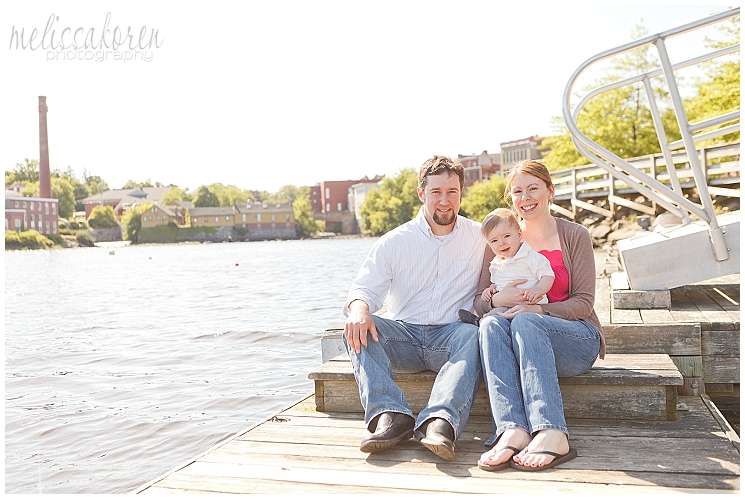 They're just the sweetest family!  Owen is a miracle baby, and he certainly knows how to play up the cuteness angle!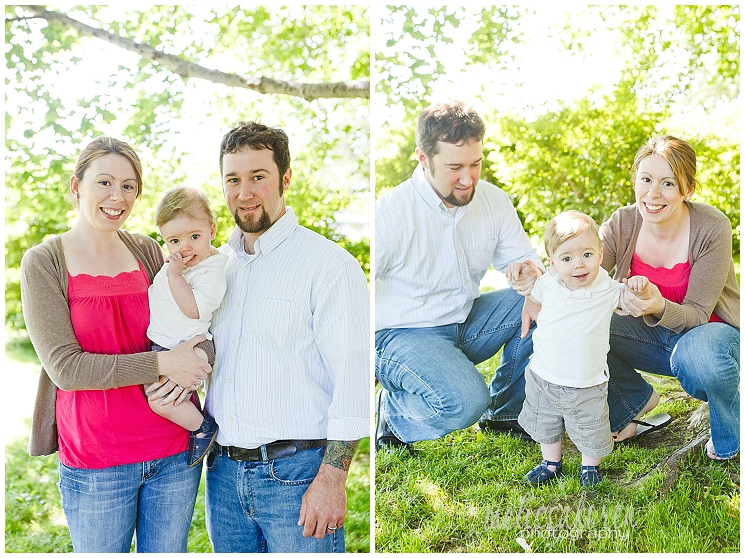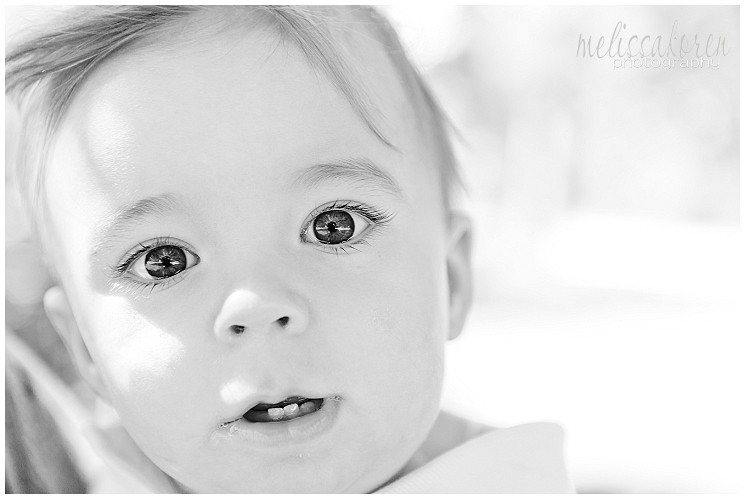 Walking and smiling at the same time!  Even I have trouble with that sometimes 😉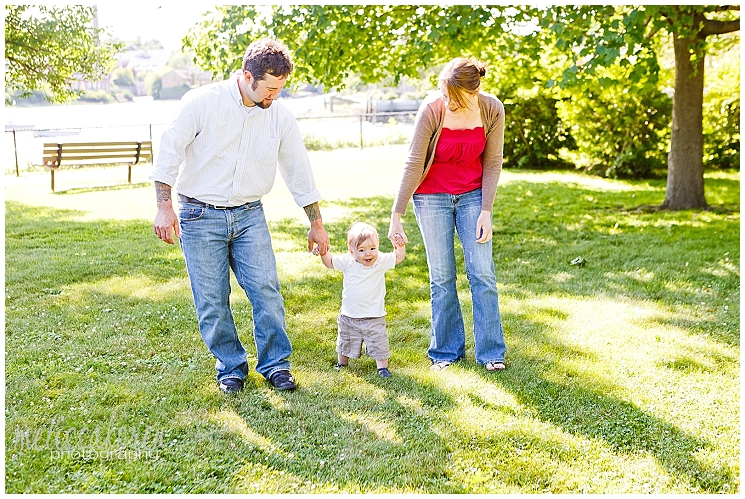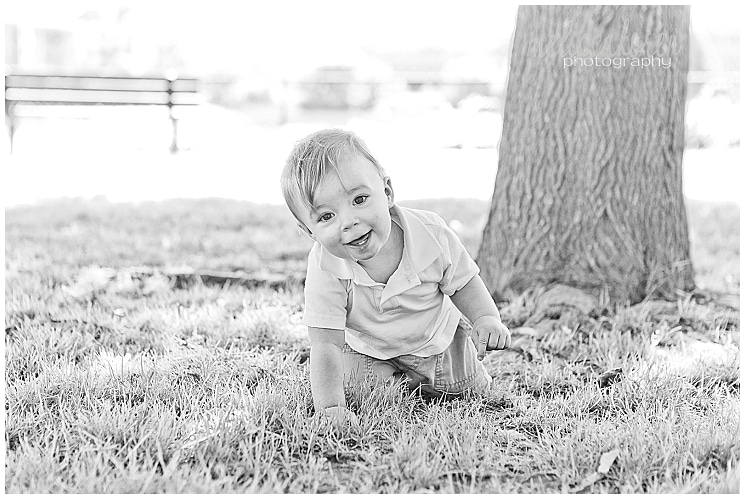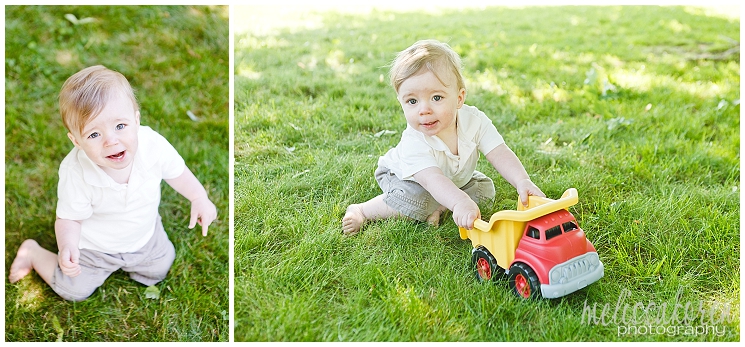 Raina brought his birthday outfit including this custom felted crown, which I adored.  This one reminds me of "where the wild things are"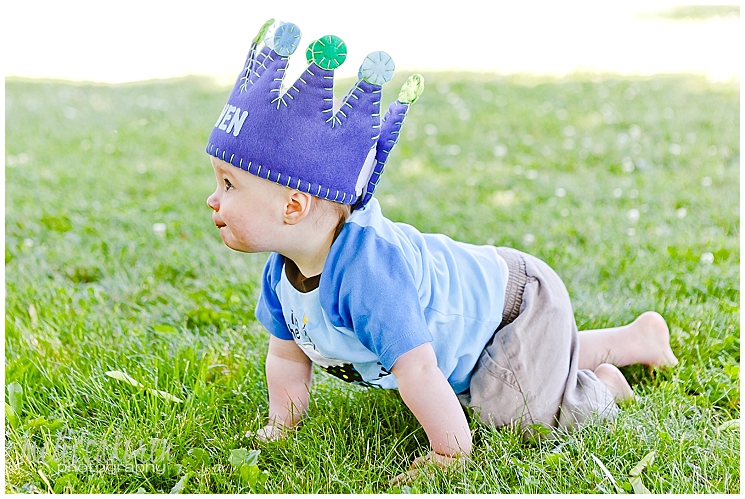 Let the wild rumpus begin!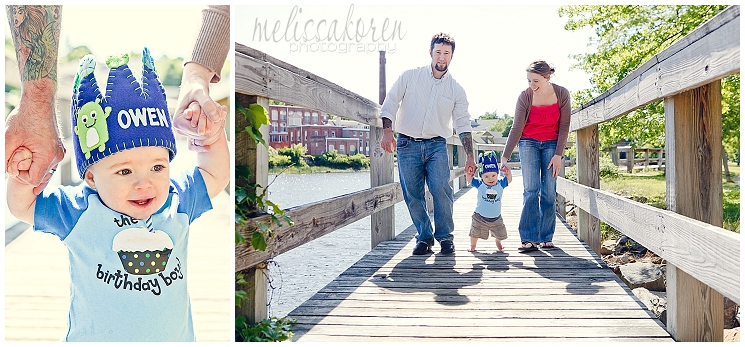 He's well into his adventures of being one at this point – when last I spoke to Raina she had to run because he was getting into something or the other, and I bet he still is!
In between adventures, Raina wrote me this absolutely touching email –
Hi Melissa,
We checked out the pictures and they are beautiful!!! We can't thank you enough. It was actually very emotional for us to look at them and see how lucky we are to be a family of three now. We are still pinching ourselves every day that he is really here and all ours. You captured that feeling for us and it created quite a moment when we were all (my parents included) looking at the pictures and I could see that each of us had tears in our eyes. 
Also, my secret confession is that I hate pictures of myself and I do not feel like I am very photogenic ever. I'm always the one deleting pictures of myself on other people's cameras and hate when I see someone taking pictures. I'm just never happy with them and that can make picture taking very stressful. Somehow, magically, you made me feel very relaxed and took pictures that I love and am so proud of. I can't say enough, I'm just incredibly happy with them and so glad that we found you. Is it too soon to hire you now for the rest of our family pictures in the years to come?? 🙂
Thank you from all the Webbers!!
Hope you had a nice 4th, ~ Raina
Thank you Raina for seeking me out and allowing me to meet your wonderful family!  I look forward to photographing you all for years to come! 🙂