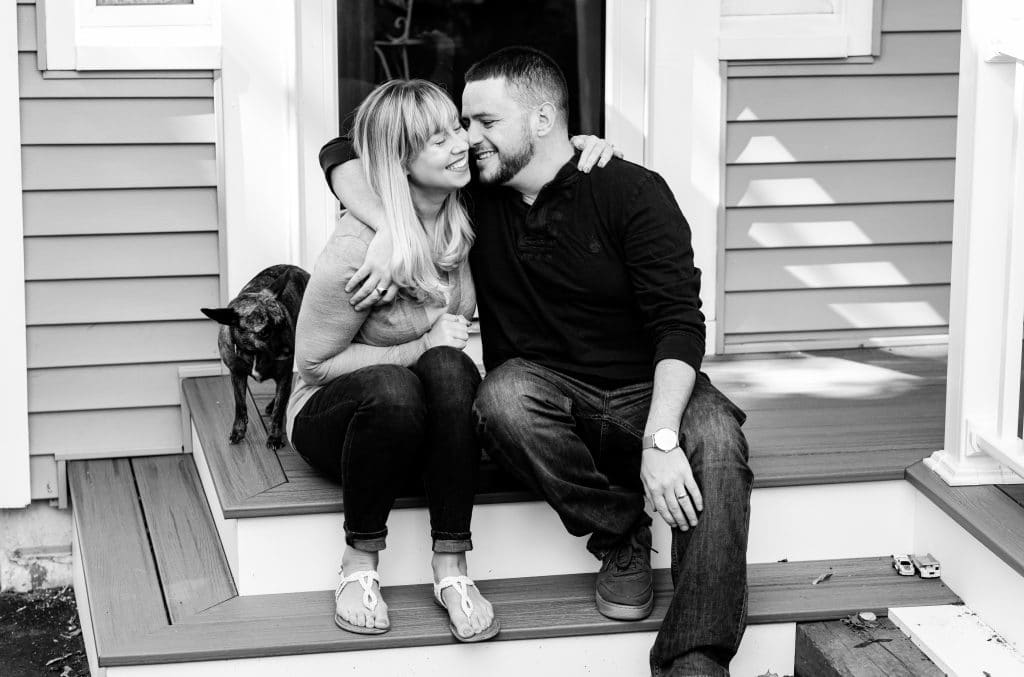 Let's talk about why.
Why:
this Portsmouth NH Day in the Life was so wonderful.
would you even hire a photographer in the first place?
you should be at home. Literally or figuratively.
The answer? Because you matter. Your love matters. The house you built together matters. The casual way you fit together on the couch? It matters.
I haven't yet figured out how to build a time machine, but I know that the path would be lined with photographs of the moments that came before now.
The true moments most of all.
Portsmouth NH Day in the Life. Wedding, Family and Newborn Photographer Melissa Koren Photography photographs good people. (How's that for overuse of a word!) This NH based photographer provides a relaxed, outside the box approach where the value is put on fun and efficiency. Wonderful, loving, quirky, sassy, laughing, fantastic, and often cheeky people like you. Photos for you! You are good people! Intimate NH LGBT Wedding photography, Adorable MA Newborn photos, ME Engagement Picture Sessions, Seacoast NH Family photographer.  
There are adventures to have and memories to keep so let's get to it!
Based in Exeter, NH, Melissa Koren Photography works in New Hampshire, Maine, Massachusetts and anywhere you'll have me! Outside the box, fun, photography for good people. Good people like you! NH, Maine & Beyond. You can see more of my work online at melissakoren.com and also on Facebook and Instagram! If you'd rather contact me directly, please email me at