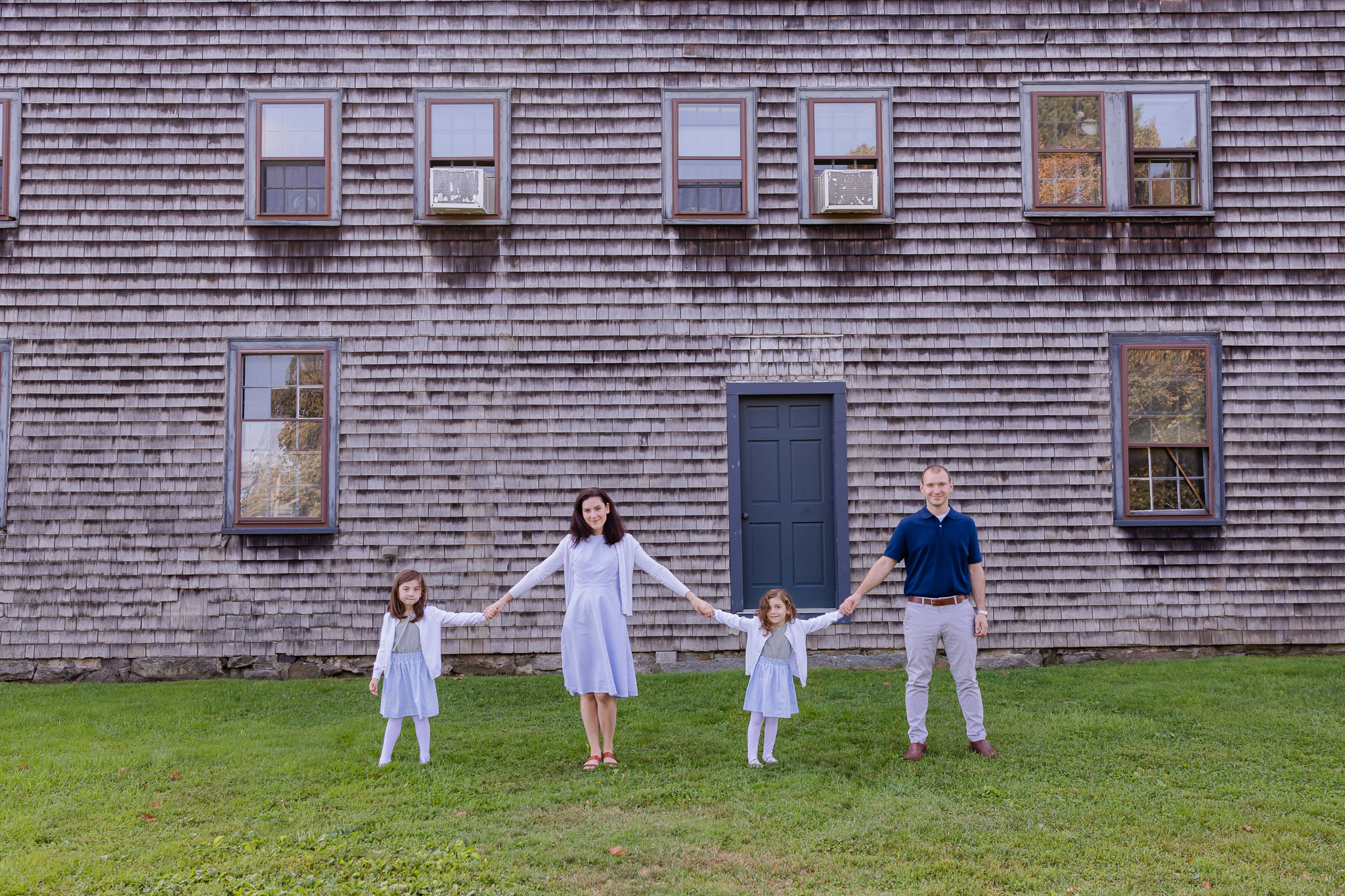 I've been a Prescott Park Family Photographer for nearly 14 years and one of the things that I truly believe is the more you can engage the kids in the session playfully, the better.
Requiring kids to be still and quiet just because there's a photographer around, doesn't serve anyone. You get sad, or angry kids, frustrated parents, and no one has any fun.
If the kids aren't feeling it, we'll take a break and chat about things they like and don't like. I'll ask if they have any ideas about where they see they'd like to take a photo.
I'll ask them to be my helpers and get their parents and siblings to smile when it's not their turn in frame.
We'll sing songs and run around. It should be a positive experience!
These two sweet ones have been in front of my camera since big sister was 10 days old at their At-Home Newborn Session and NH Baby's First Year Session, so they're basically professionals at this point. But we've done our share of singing… and some chasing… over the years!
Prescott Park Family Photographer. Wedding, Family and Newborn + Brand Photographer Melissa Koren Photography photographs good people. (How's that for overuse of a word!) This NH based photographer provides a relaxed approach where the value is put on fun and efficiency.
MKP clients are wonderful, loving, quirky, sassy, laughing, fantastic, and often cheeky people. Good people like you! Microweddings, LGBTQ photography, NH Mini Sessions, Massachusetts At Home Newborn Photos, Maine Engagement Photos, Seacoast NH Family photographer. Grateful to have worked at Maudslay State Park, Emerson Inn, Winthrop Carter House, Portsmouth Country Club and many many more!
Based in Exeter, NH, Melissa Koren Photography works in New Hampshire, Maine, Massachusetts, and anywhere you'll have me! You can see more of my work online at melissakoren.com and also on Facebook and Instagram! If you'd rather contact me directly, please email me at melissa@melissakoren.com.
There are adventures to have and memories to keep so let's get to it!