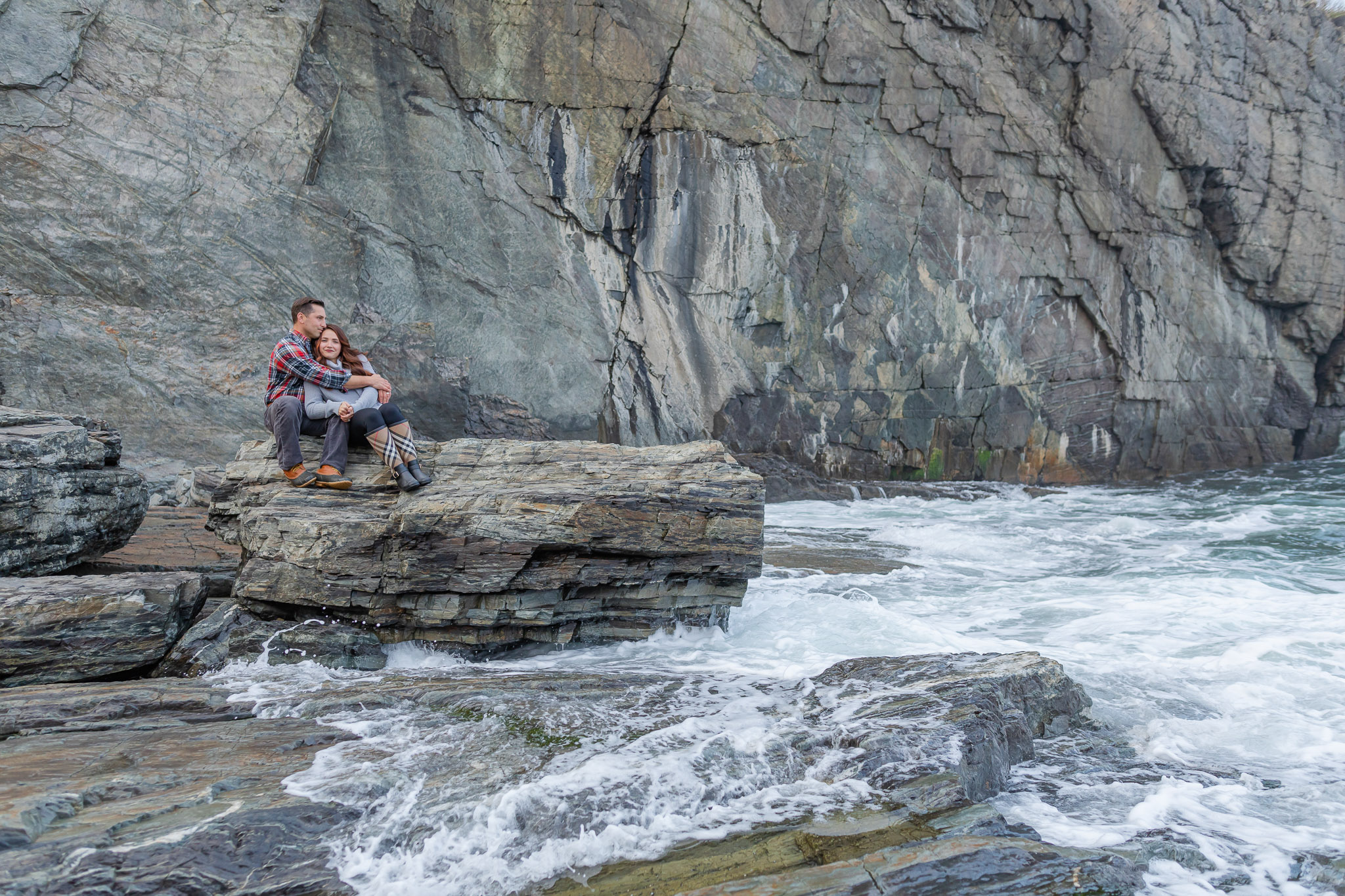 No one. Man, woman, or photographer. This Romantic Couples Session at the Cliff House was simply stupendous. A kind and extremely thoughtful husband, J reached out about planning S a birthday celebration, complete with couples photos!
Often times, when I have sessions by the water, I need to check the tide chart and make sure there will be enough beach. But that's never the case at the Cliff House, as there's endless amount of rocks and space, no matter what the tide.
This particular evening, we managed to hit the peak of high tide and the most incredible diffused cloud cover. Ready for any adventure in their LL Bean boots, they were ready to get close enough to feel the spray!
This session left me with all the feels. The casual easy way these two fit together, laugh together, relax together… it's the true definition of #relationshipgoals!
Romantic Couples Session at the Cliff House. Wedding, Family and Newborn + Brand Photographer Melissa Koren Photography photographs good people. (How's that for overuse of a word!) This NH based photographer provides a relaxed approach where the value is put on fun and efficiency.
MKP clients are wonderful, loving, quirky, sassy, laughing, fantastic, and often cheeky people. Good people like you! Microweddings, LGBTQ photography, NH Mini Sessions, Massachusetts At Home Newborn Photos, Maine Engagement Photos, Seacoast NH Family photographer. Grateful to have worked at Maudslay State Park, Emerson Inn, Winthrop Carter House, Portsmouth Country Club and many many more!
Based in Exeter, NH, Melissa Koren Photography works in New Hampshire, Maine, Massachusetts, and anywhere you'll have me! You can see more of my work online at melissakoren.com and also on Facebook and Instagram! If you'd rather contact me directly, please email me at melissa@melissakoren.com.
There are adventures to have and memories to keep so let's get to it!