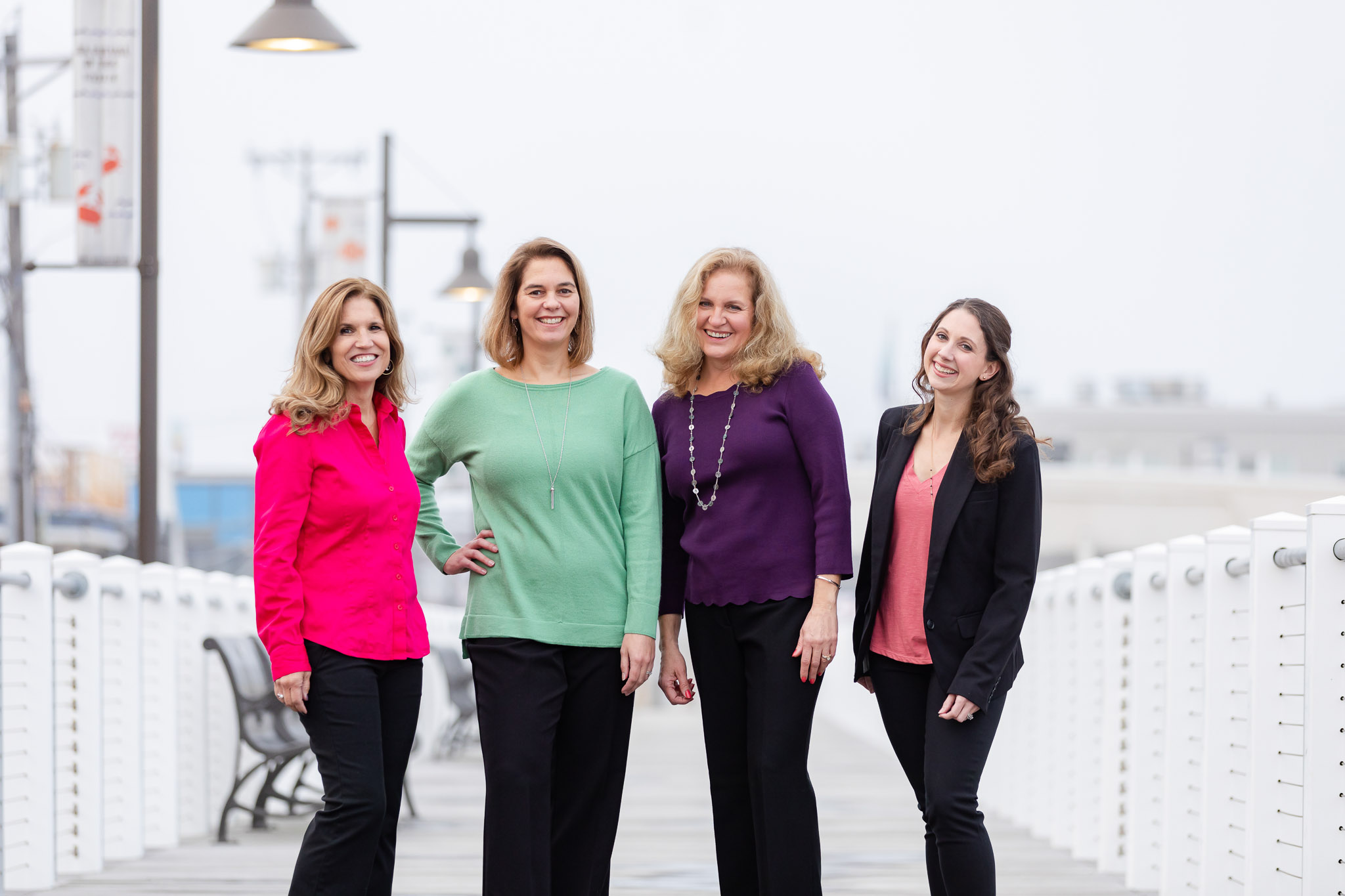 This dynamic real estate team is more fun than should be allowed for a Brand Photography Session!
The Lisa Newman Group. Meet Lisa, Lisa, Casey + Kate! We met up at the Salisbury Boardwalk. A place I'd never been before but was instantly in love with!
These four ladies are not only great realtors, they're also incredible philanthropists.
This past December they did 25 days of gift certificates for local shops like Water Street Bookstore and Enna Chocolate.
The pandemic had us keeping distance and keeping it to the point, but man would I have loved to been able to hang with the ladies on the water's edge and share a drink and more stories!
Brand Photography Session. Wedding, Family and Newborn + Brand Photographer Melissa Koren Photography photographs good people. (How's that for overuse of a word!) This NH based photographer will provide a relaxed approach where the value is put on fun and efficiency.
MKP clients are wonderful, loving, quirky, sassy, laughing, fantastic, and often cheeky people. Good people like you! Microweddings, LGBTQ photography, NH Mini Sessions, Massachusetts At Home Newborn Photos, Maine Engagement Photos, Seacoast NH Family photographer. Grateful to have worked at Maudslay State Park, Emerson Inn, Winthrop Carter House, Portsmouth Country Club and many many more!
Based in Exeter, NH, Melissa Koren Photography works in New Hampshire, Maine, Massachusetts, and anywhere you'll have me! You can see more of my work online at melissakoren.com and also on Facebook and Instagram! If you'd rather contact me directly, please email me at melissa@melissakoren.com.
There are adventures to have and memories to keep so let's get to it!