A few weeks I go I had the honor of photographing the first annual Salient Surgical Technologies L.E.A.P. Awards.   Very much a team oriented company they hosted a wonderful reception at the 100 Club in Portsmouth to honor those employees that had shown excellence in leadership.
As they arrived, the honorees were presented with sweet tulip bud boutonnieres to designate them as award recipients.   Then they entered into the beautiful 100 Club function room for some amazing noshing and mingling.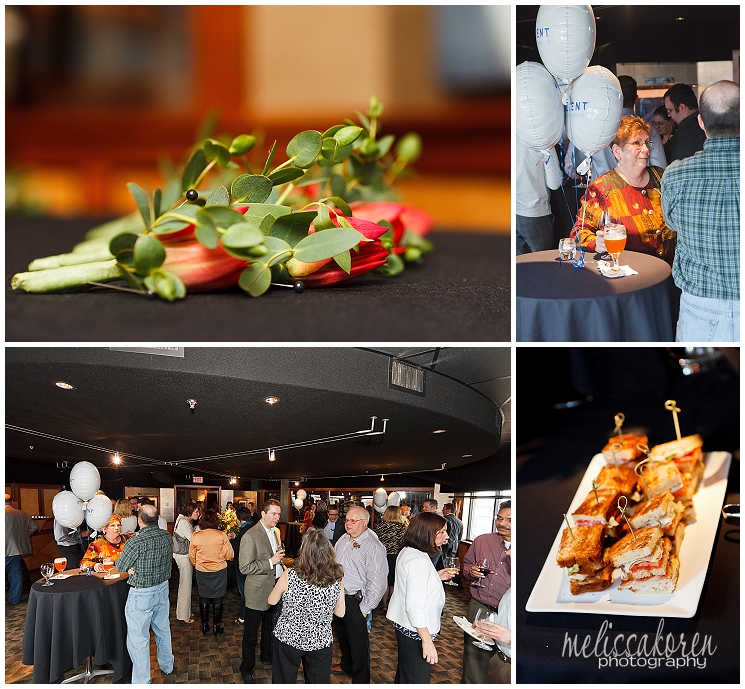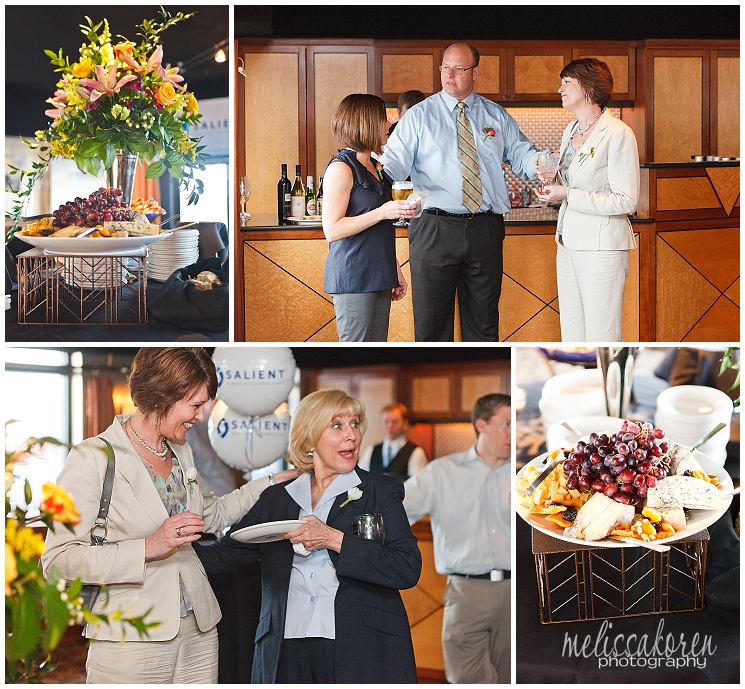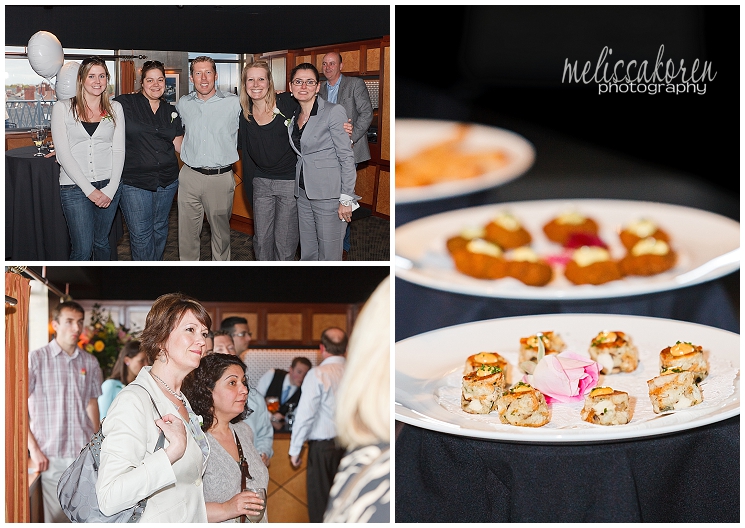 When it was time to hand out the awards, they mentioned one of their employees had suggested they keep it under 15 minutes – and they did!  While honoring the team members was important, so was relaxing and having a good time!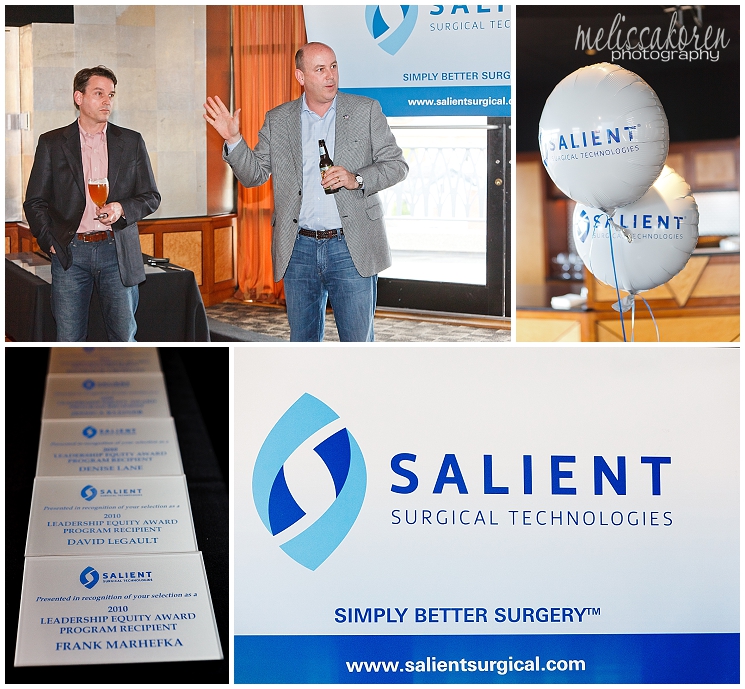 Each department went through and called out their list of recipients.  Smiles and hugs all around – the morale at Salient seems to be outstanding!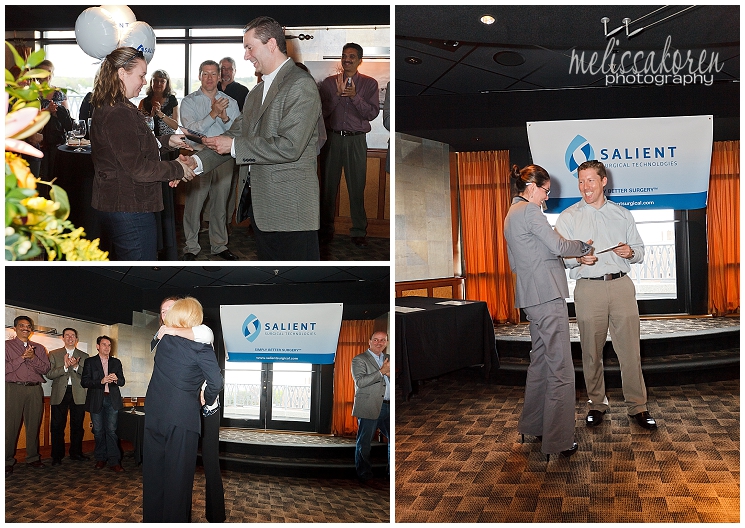 Congratulations everyone – and a fanTAStic job keeping it actually within 15 minutes!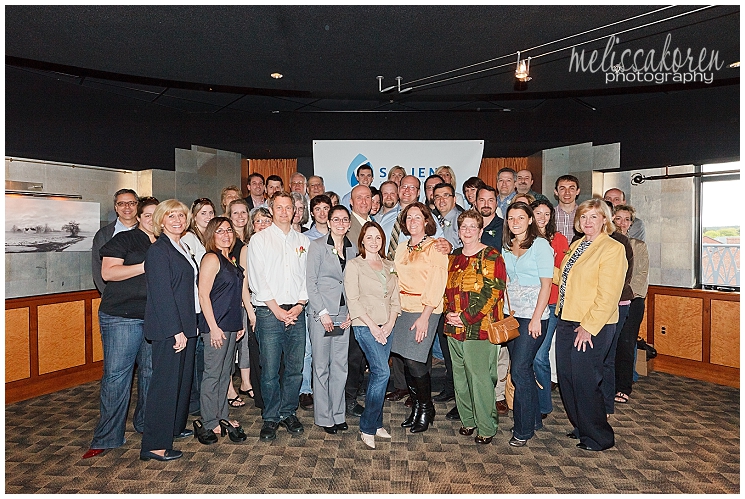 After the formalities were over they opened up the balcony.  The 100 club has stunning top floor views of Portsmouth!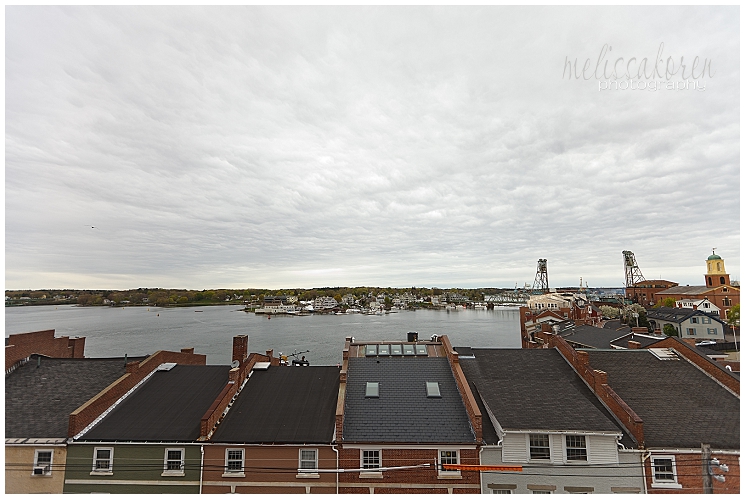 From my outsiders standpoint, the evening was a huge success. It's nice to see a company that recognizes it's employees for a job well done and motivates them do the best they can.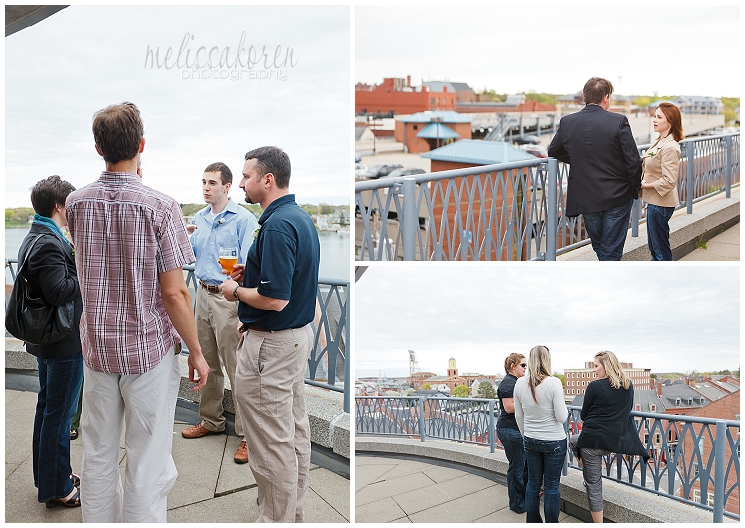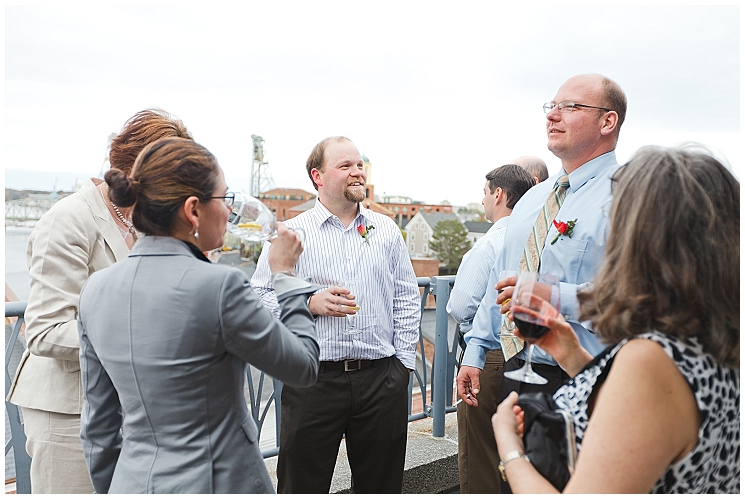 If I ran a company (you know, of more than me) I'd definitely put an emphasis of camaraderie! Congratulations Salient!