Happy Friday everyone!  I'm officially blogging this post within a month of the event happening – I have escaped the throws of delinquent bloggerhood.  You may all place bets on how long that will last. 😉
Life has been strange and somewhat out of control at times but all with good results and April and Easter were over in a heartbeat.  First up in May was my niece's 2nd birthday party and although May seemed somewhat drenched, she was rightfully gifted a crisp sunny day for her birthday festivities!
Happy Birthday Avery Shannon Peanut Wilson <3
one.day       one.year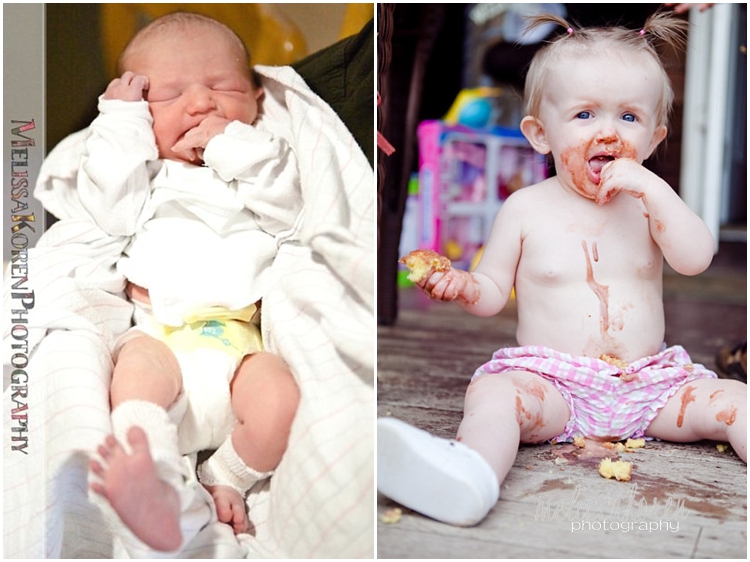 Now how old are you Avery?!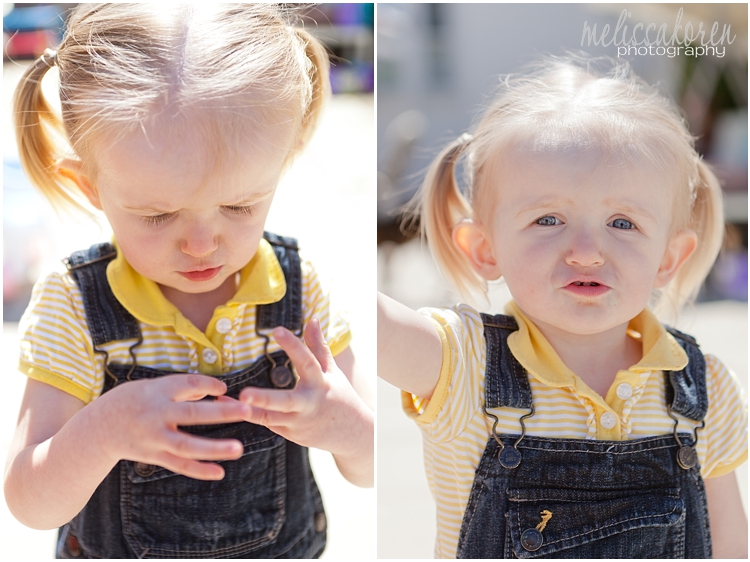 Two! Mama asked for this picture – that's her at 2 on the right – a little bit more of a ham for the camera than her daughter but there's just so much cuteness to be had!
Avery invited all of her friends to her birthday party – particularly the ones who were babies.  And she held them and held them – she looks sort of uncomfortable being that Jackson at 6 months nearly squashes her peanut frame – so we took him away.. but that wasn't the right answer.  It's your party honey, you can cry if you want to!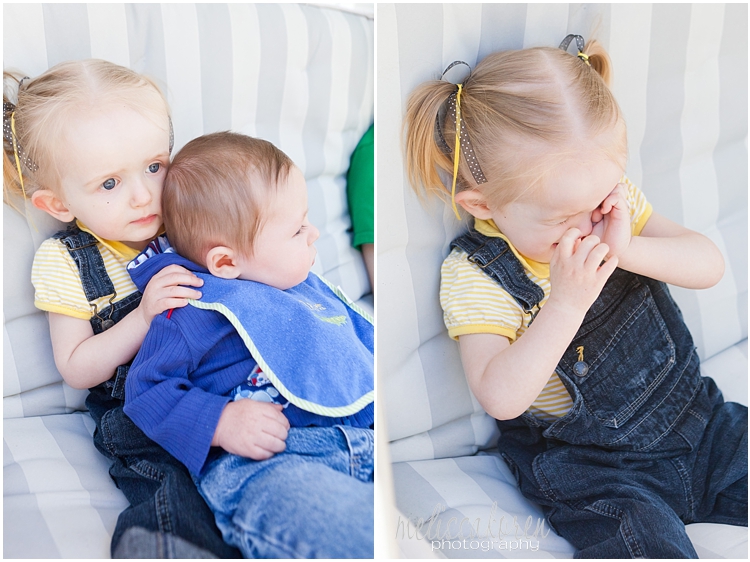 A garden party – complete with frogs & bees!  Lemon cupcakes in petal wrappers with oreo centers to look like sunflowers and headbands, masks and goody bags for everyone! Silly daddy's wearing a pink flower on his head!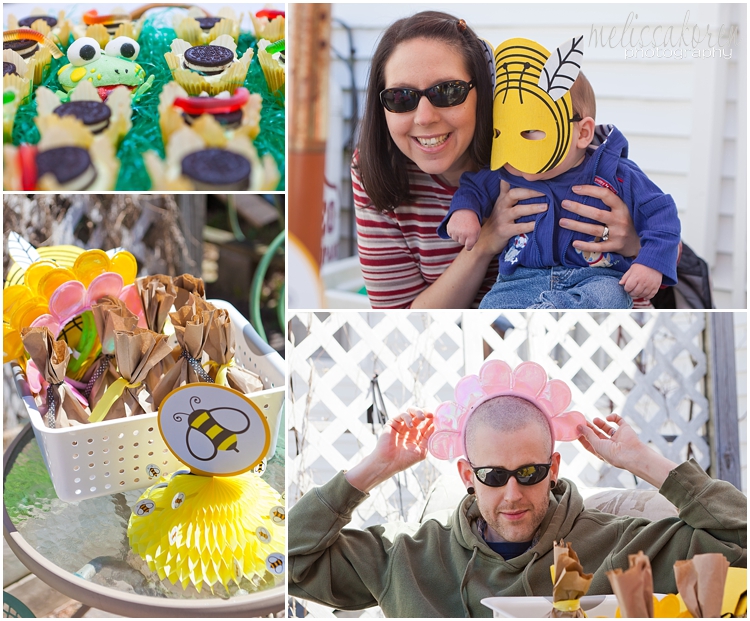 Two is the age where you learn it's important to share your things.  … let me slobber all over this and then ask if you'd like some…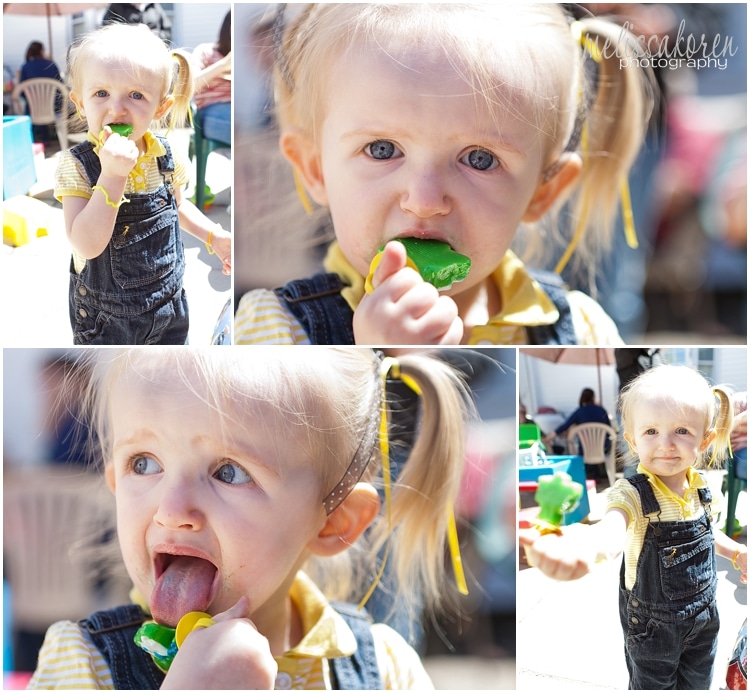 Mr. Lochlin was there in his Easter best – I guess white pants before Memorial Day are ok when you're that cute.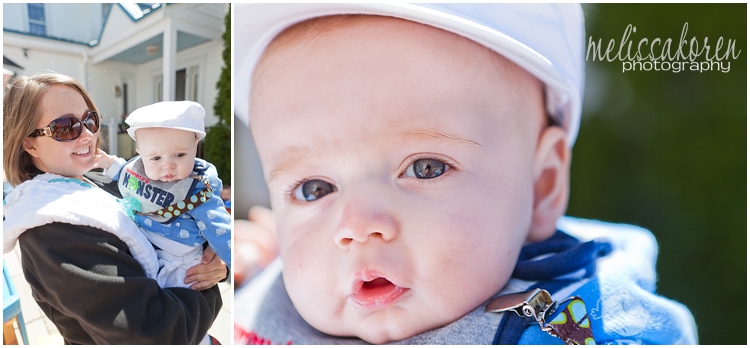 And my boy – the pied piper with the heart of gold.  He can't get enough of all the little kids.  He's so good with them <3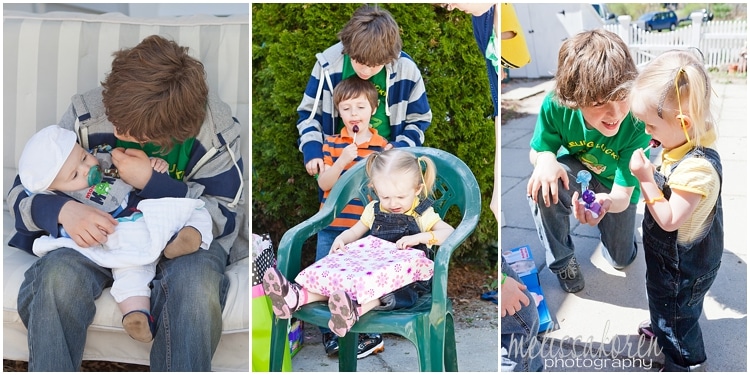 Time for cake!  She blew it out before we got to sing, so we re-lit it and started singing. She didn't really think we were very good, judging by the look on her face, but all was well again when she got to gnaw on a gummy worm 🙂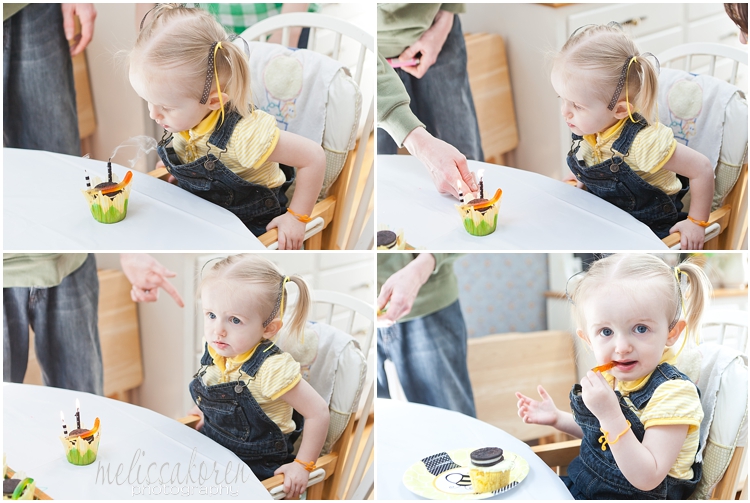 Then the dilemma of what to eat first – ice cream, oreo or cupcake!  And the oreo takes the cake! (haha, I'm so funny ;))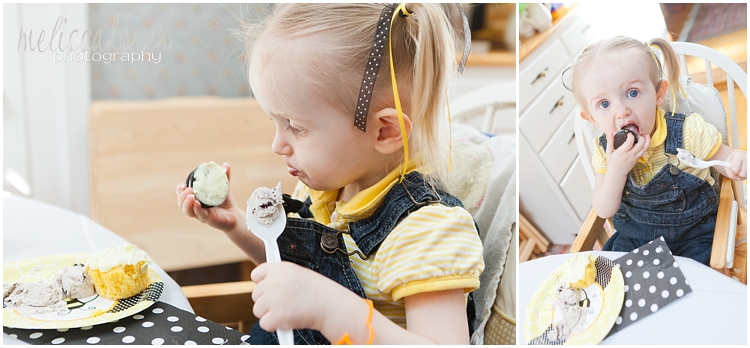 No matter, it's ALL delicious!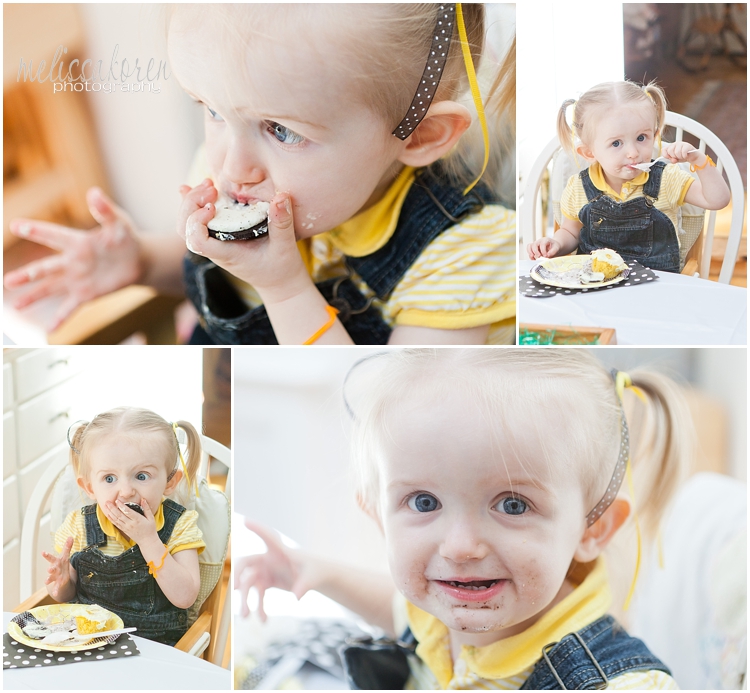 The big brothers banded together in an effort to eat as much of the cake and ice cream as possible..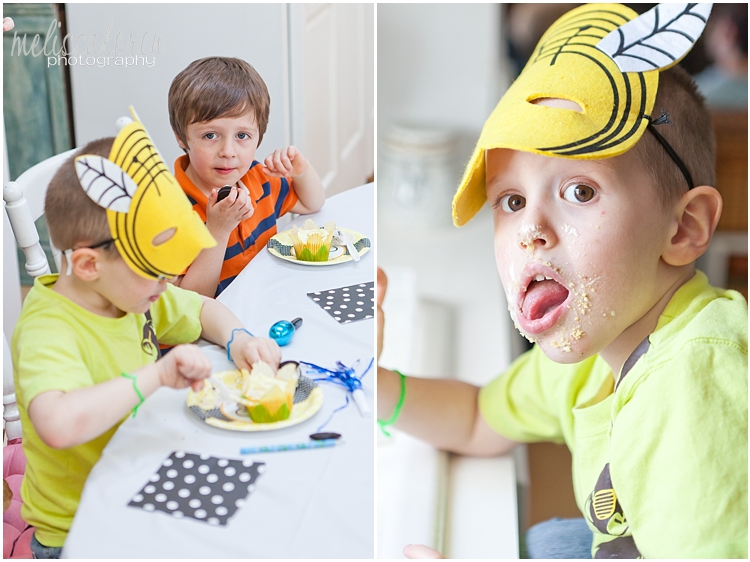 Then it was time for presents!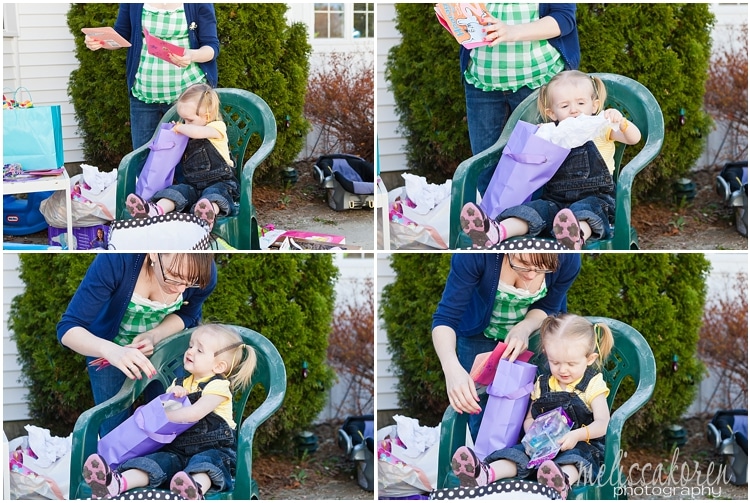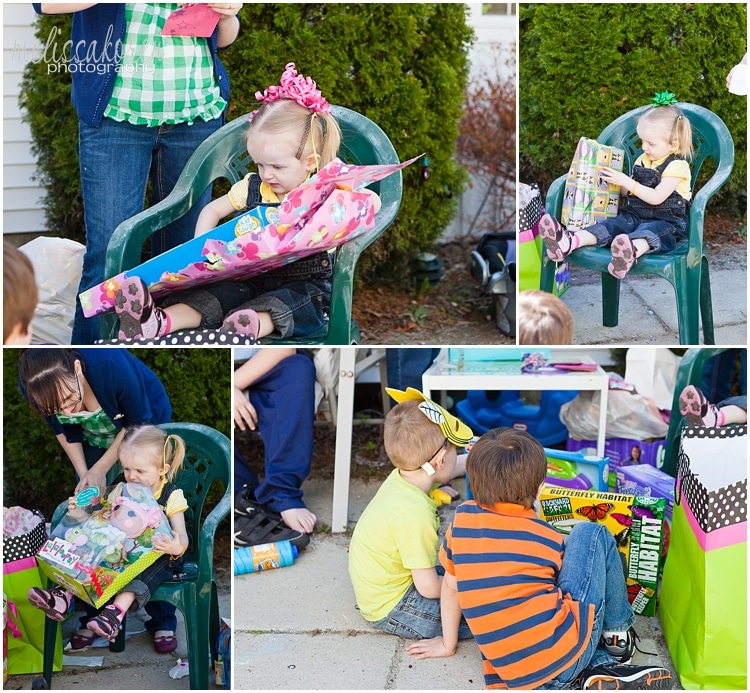 The boys were less than amused that they could not climb in and open all the gifts for her, or even play with them first, but they did a very good job being 4(ish) and listening!
It was a beautiful day for a garden party – I can't believe miss a-v is 2!