After their perfectly cozy frolic through the snow in their winter engagement session,  I was excited to see all va-va-va-voom that Sam had planned for the wedding.  Simple details that made a big impact injected their personalities through the day.  I first arrived at the Manchester Hilton Garden Inn and found Sam's wedding party already rocking the awesome.  Custom hats, fantastic mustaches, and laughter everywhere!
After a quiet first look on the lawn, we all headed to Boynton's Taproom for the ceremony & reception.  These two love good beer (just another thing I LOVE about them) and having their celebration surrounded by this gorgeous bar was the 100% them!
If there is any word to sum up this group, it's vivacious!  They kept me laughing the whole afternoon!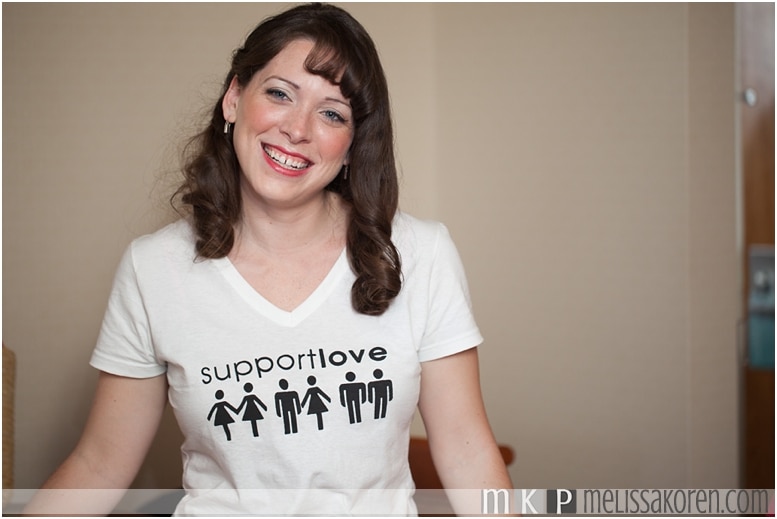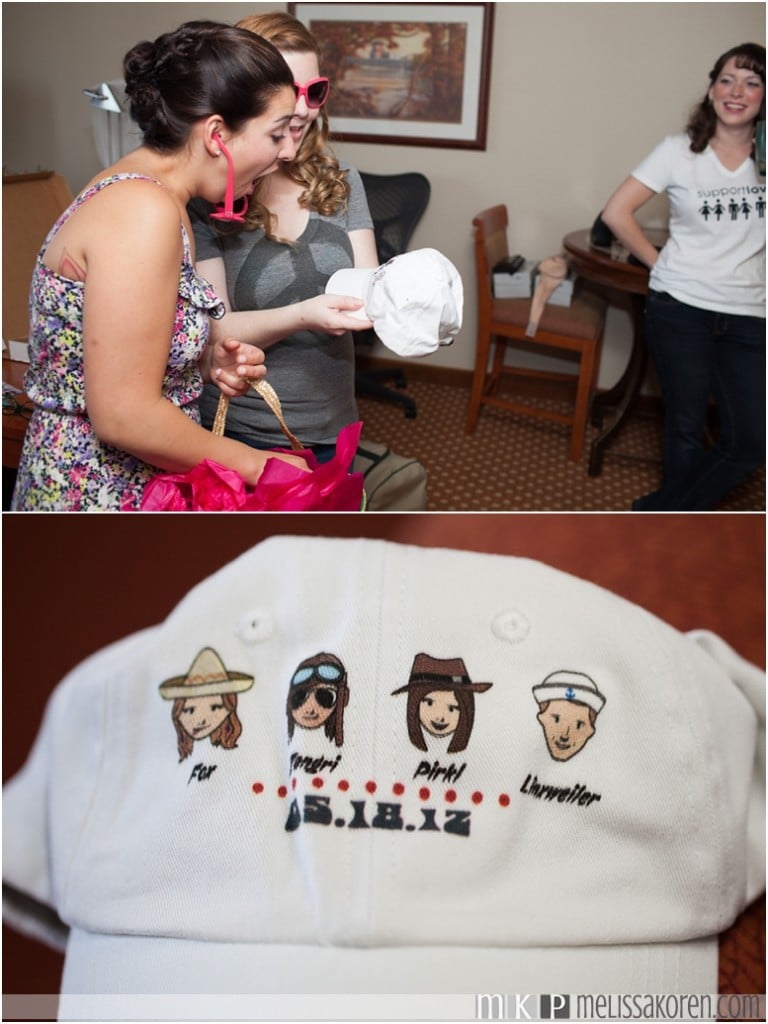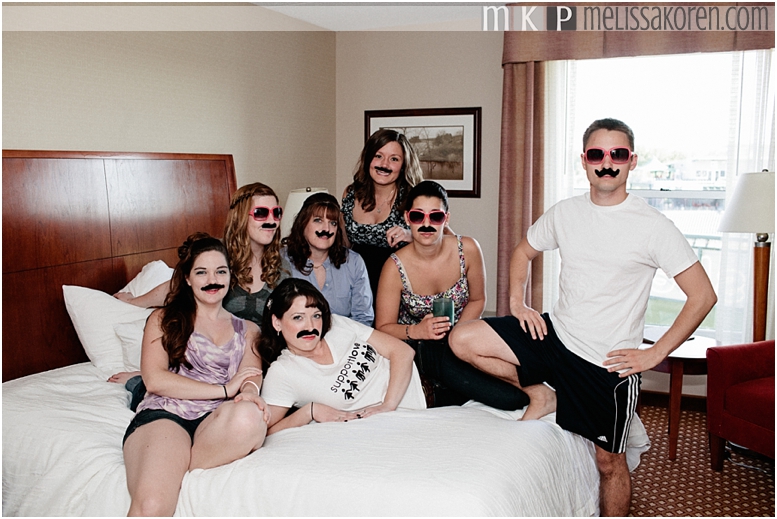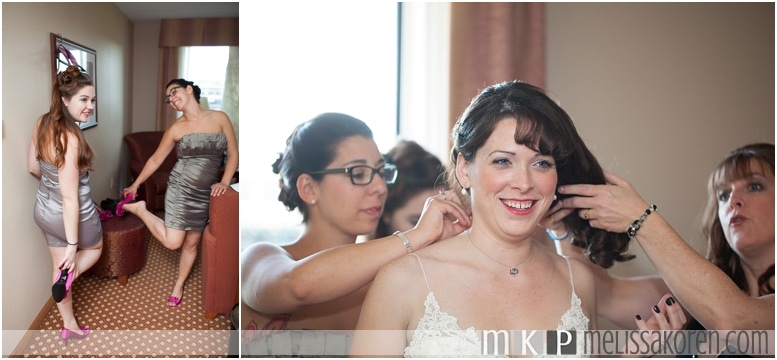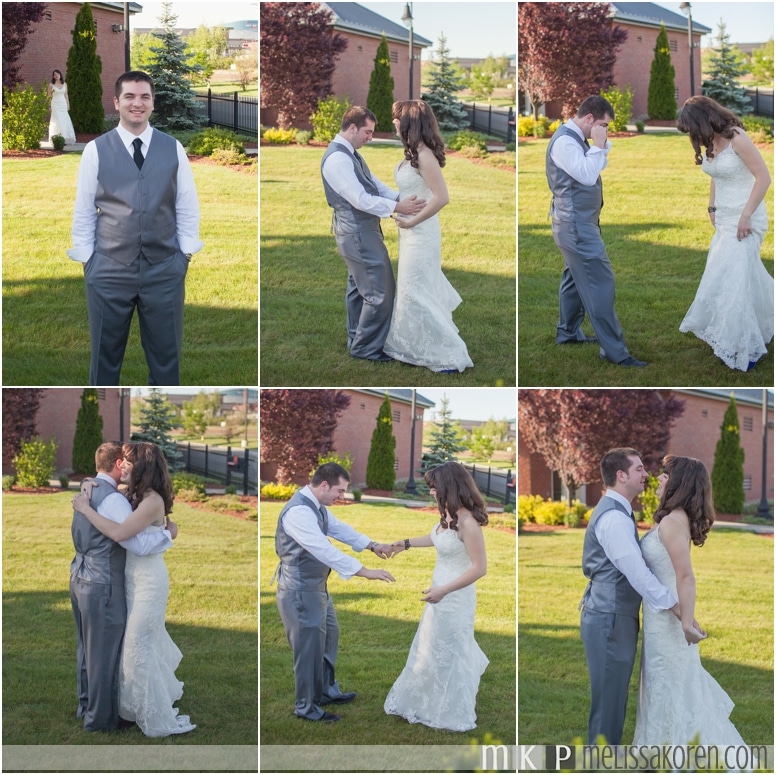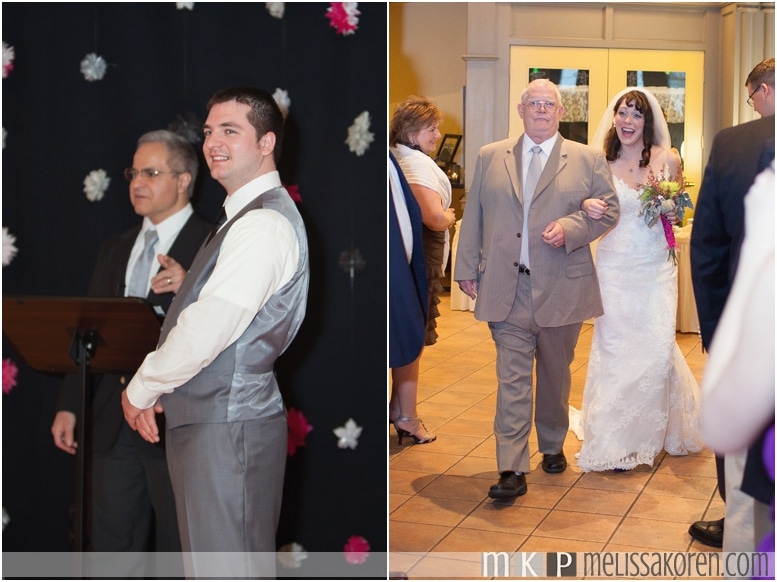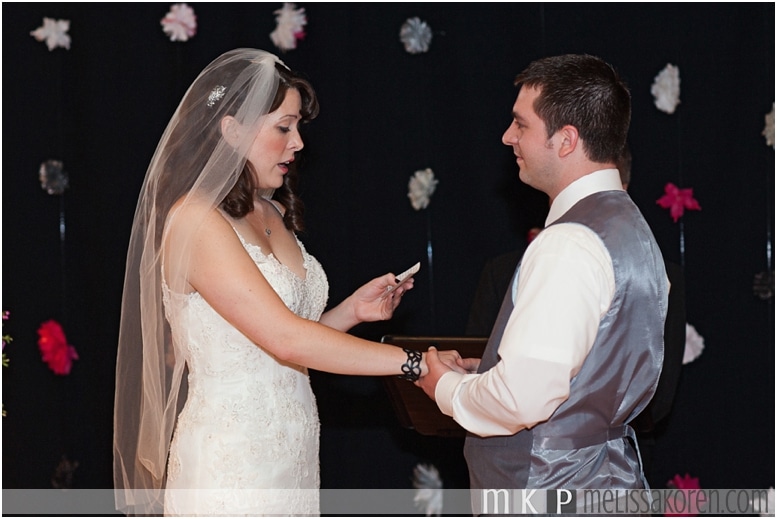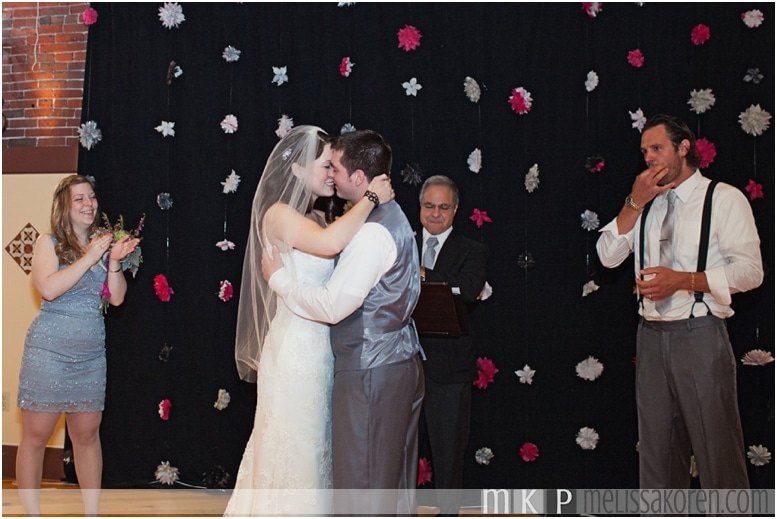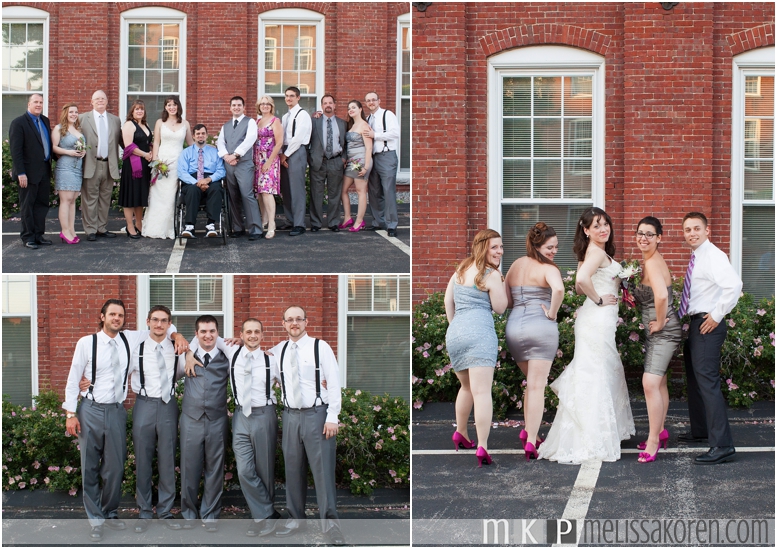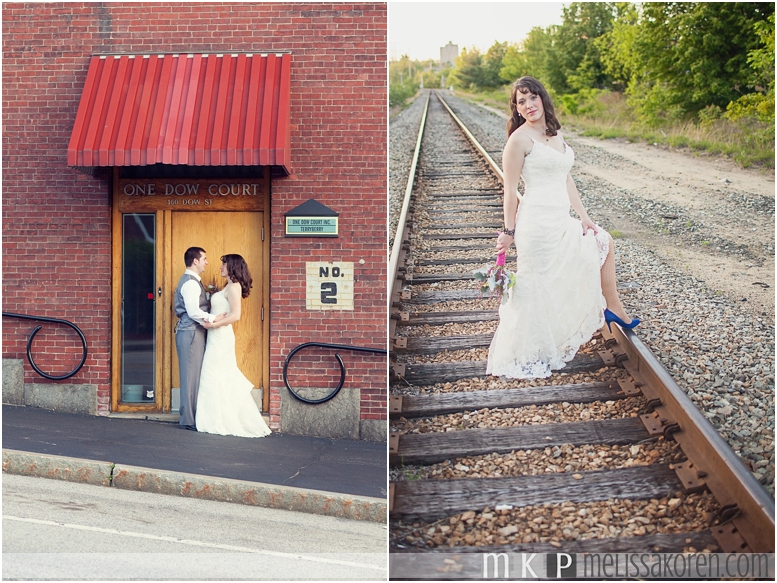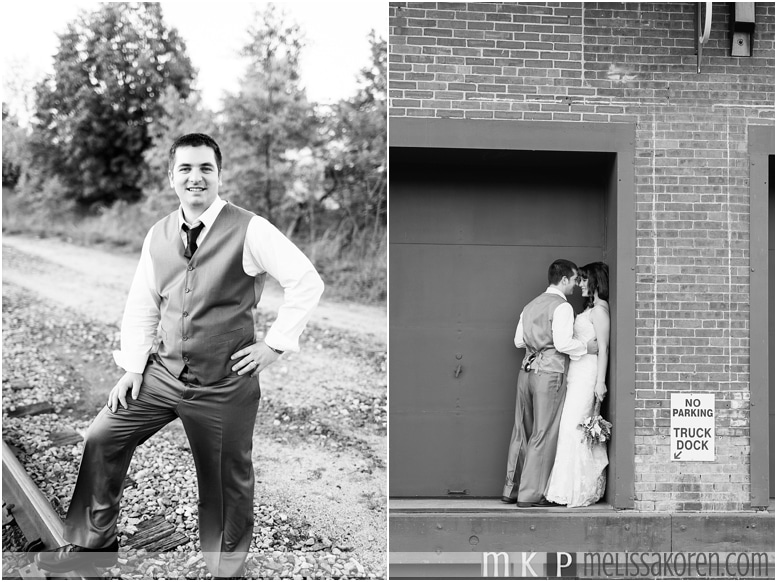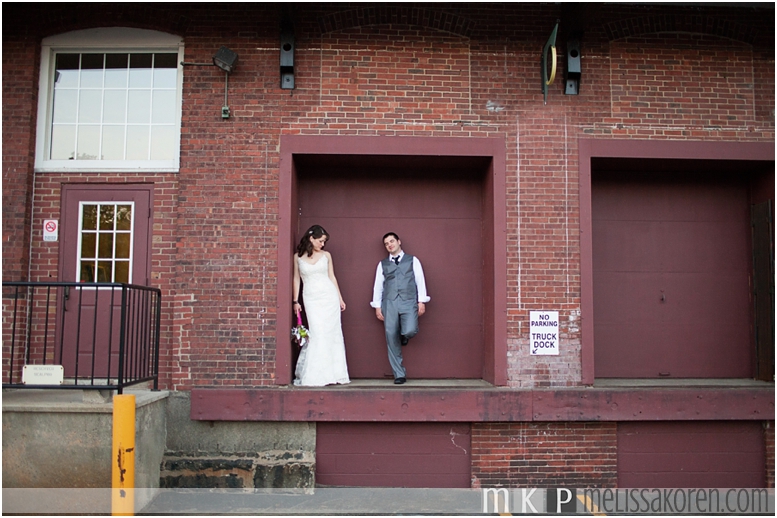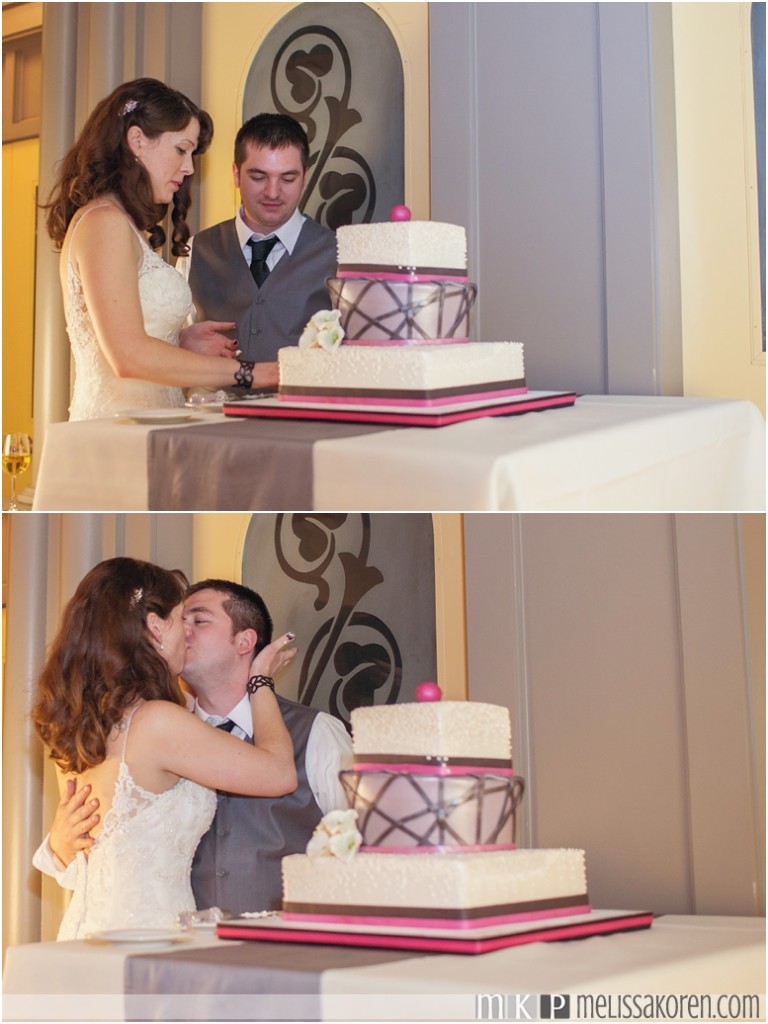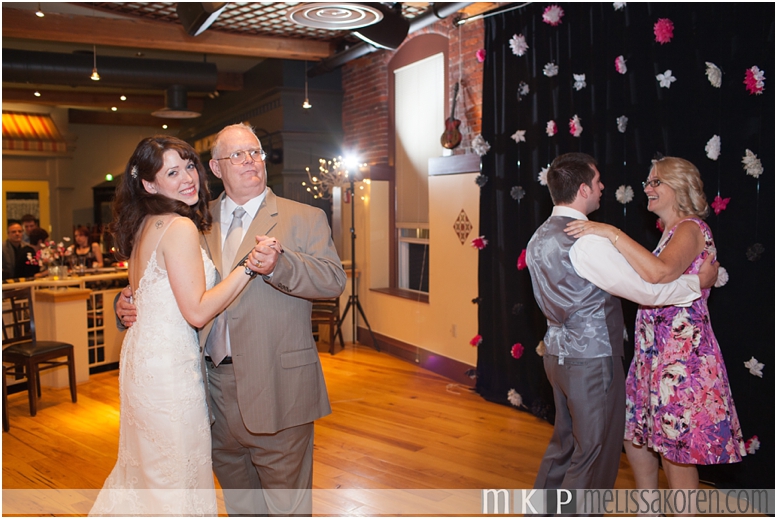 Thanks friends for allowing me a glimpse at such an amazing moment in your lives.
All the best! ~melissakoren