I met Sam & Josh last year at the Exeter Inn's Bridal Open House. (This year's Open House is coming up, stop by and visit me on 2/20!) When it finally came time for their wedding I woke up that morning and went to Best Buy and bought my first Mac! It stayed nestled in it's box for a few hours though while I got in go mode and headed for their house. Sam was running late at the salon but some of her girls were there and we waited with anticipation for her arrival.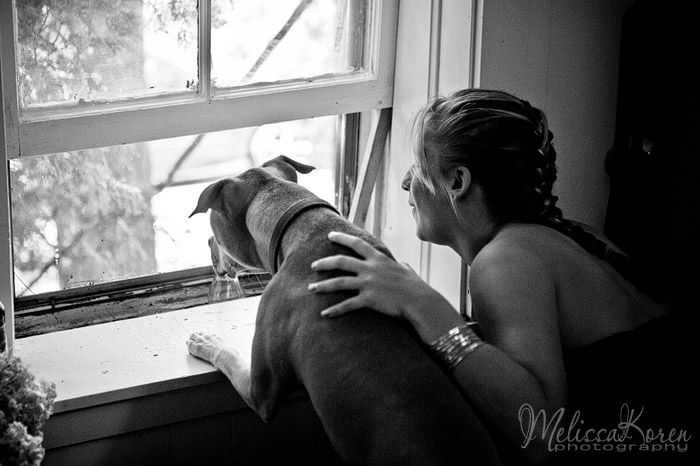 As I looked around their apartment I noticed this photo on the bookcase near the door. What an amazing way to propose!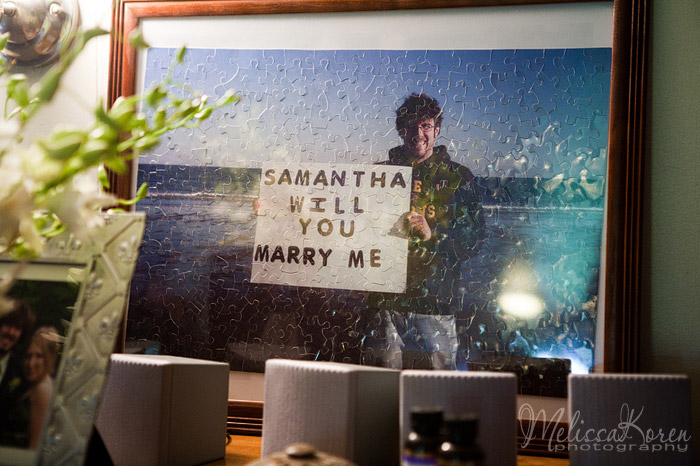 A few detail shots: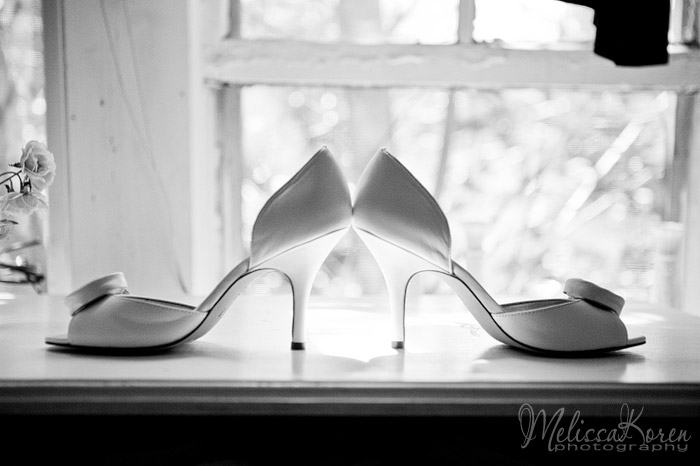 Their wedding was very 20's themed and I loved the old windows and the trunk from her childhood that echoed the theme so well.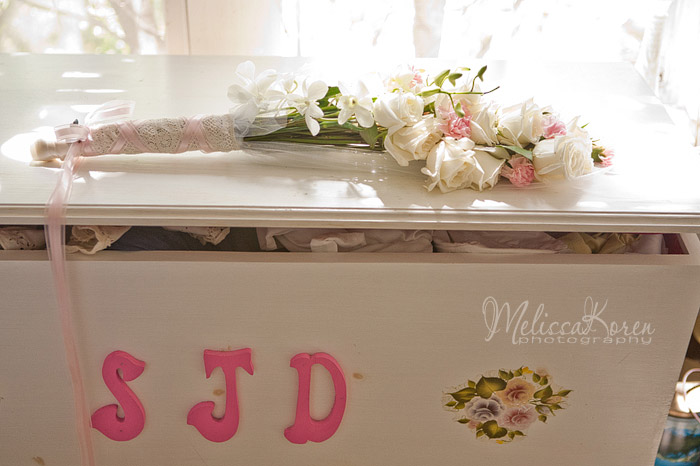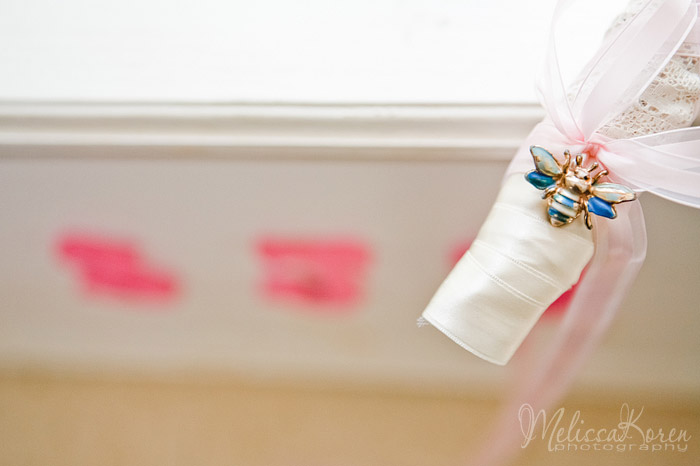 Finally she arrived, and the wait was well worth it – she looked stunning!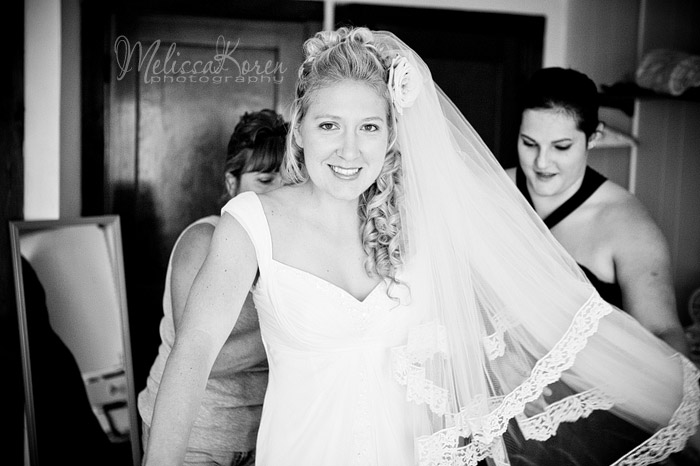 Then we hurried off to Fort Foster in Kittery, ME to meet Josh and commence their ocean side ceremony. How dapper everyone looks!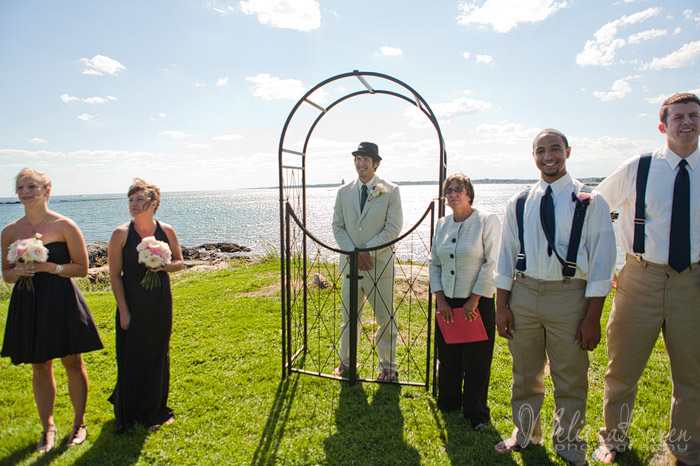 Sam & her dad make their way down the path to meet up with Josh.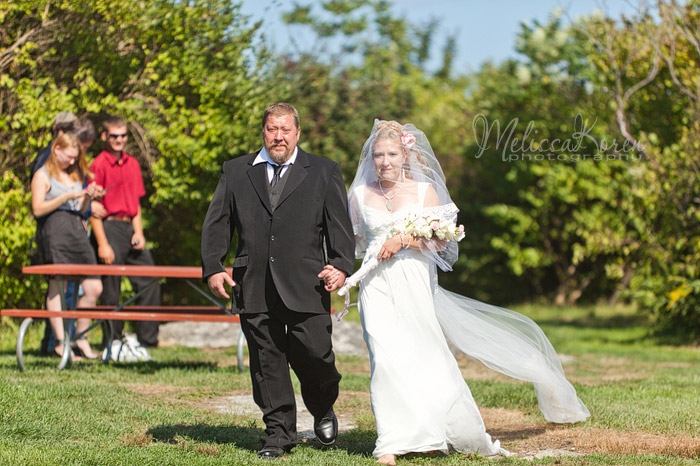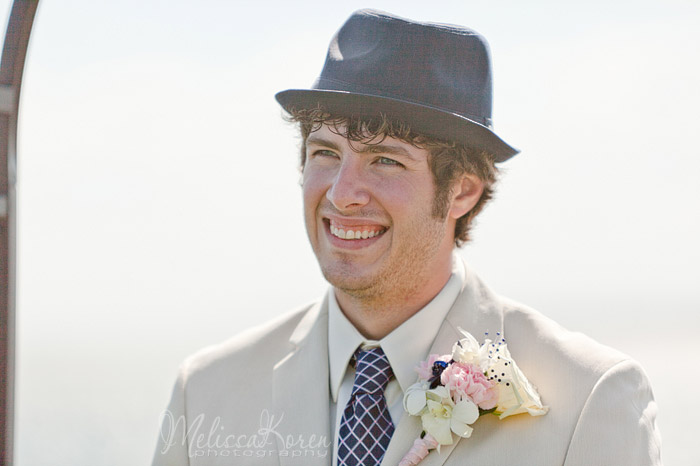 When they arrived at the gate it was opened and Sam & Josh were given their blessing by her father.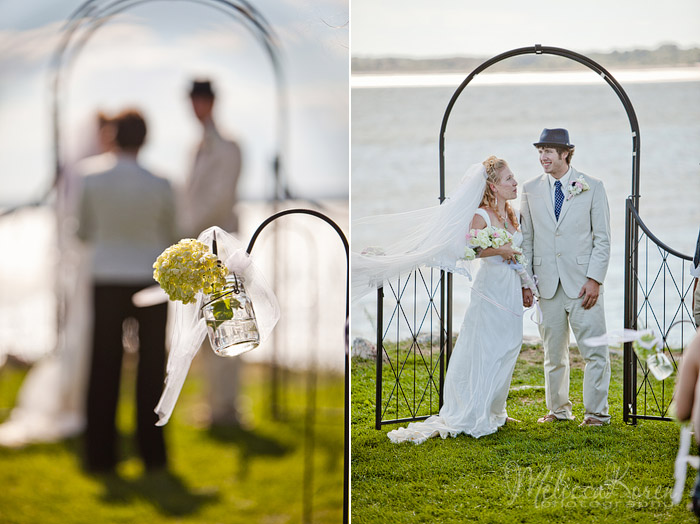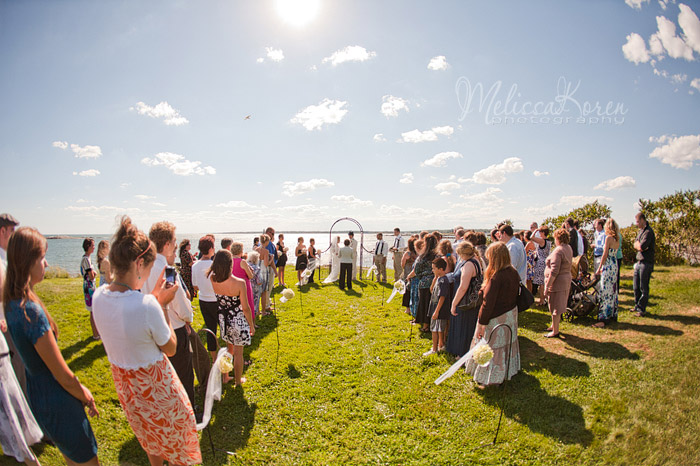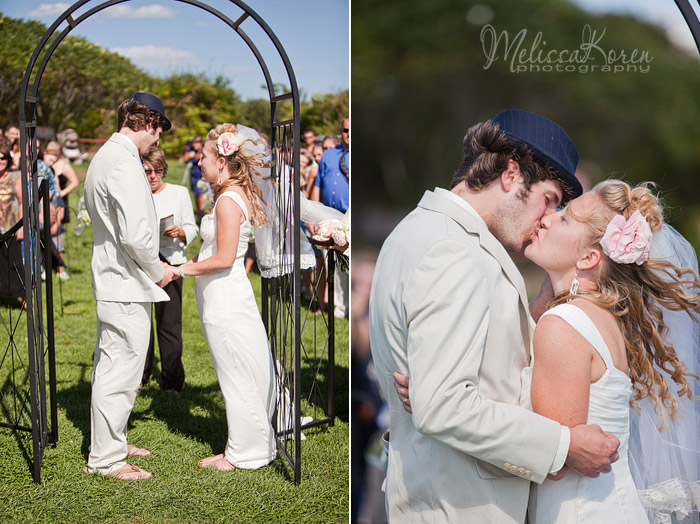 And they're married!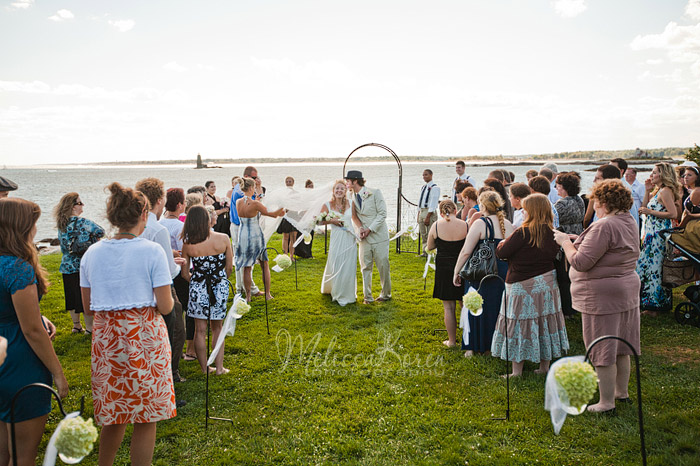 Because of the time crunch in the beginning we did the formals in three parts, some quick shots of the great looking bridal party and some family before dinner, a few family after dinner, and then and adventure with Sam & Josh after the reception was over.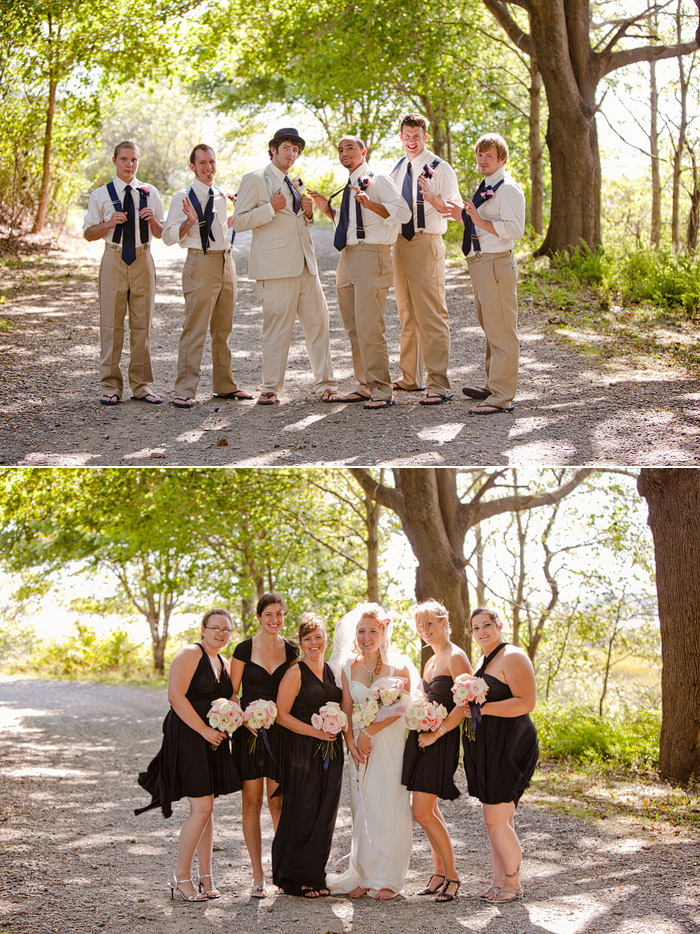 I said ok guys, Jump! You've got to love her conviction though! 😉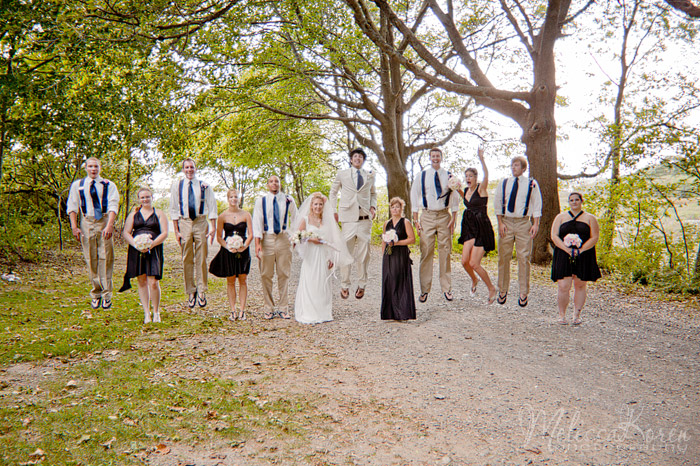 On the left is right after the ceremony, on the right is after the reception. All the different nooks and crannies and trees made for great lighting all day!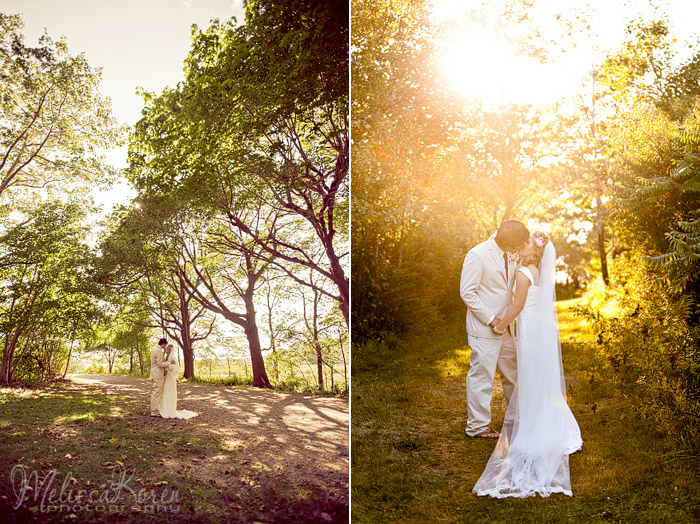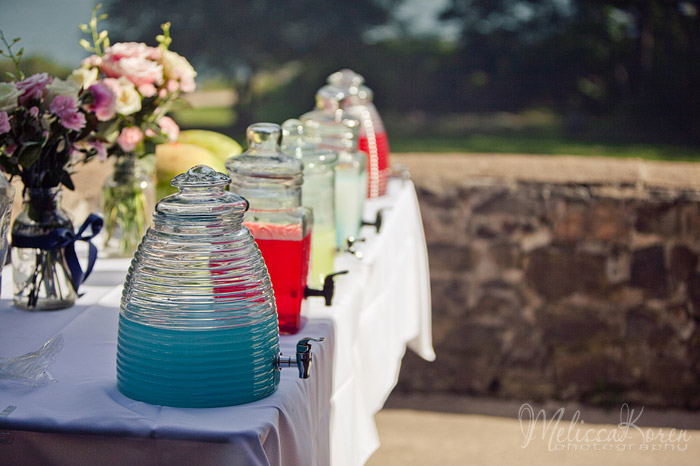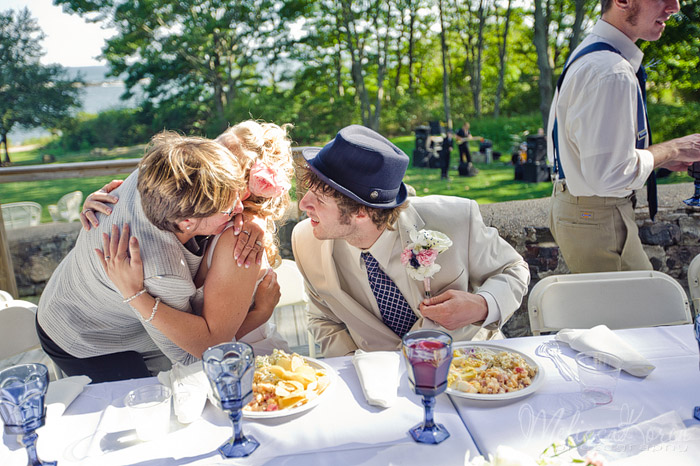 It was really awesome to have a live band at this outdoor venue!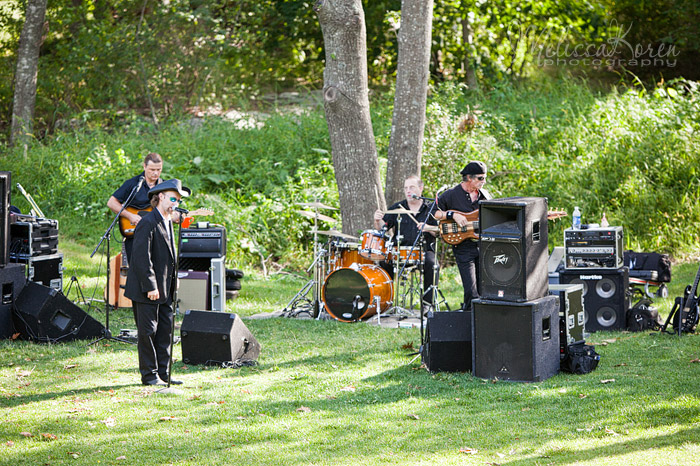 Sam's gram (I think I'm remembering that correctly) made this amazing turretted castle cake!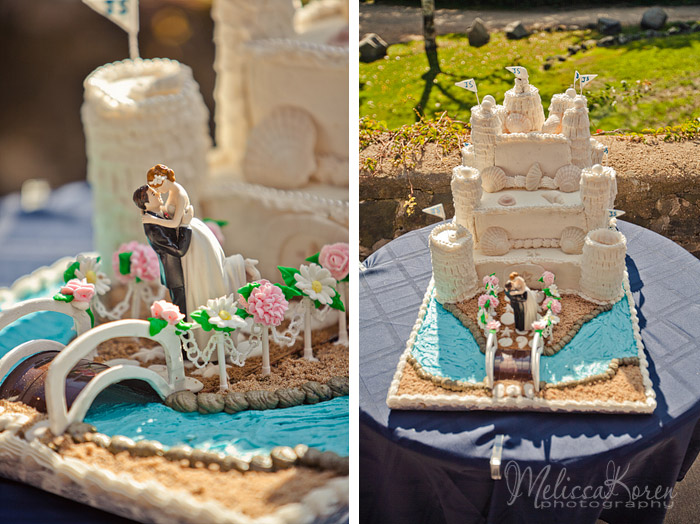 And this cake topper couldn't have been any more representative of how they interact with each other!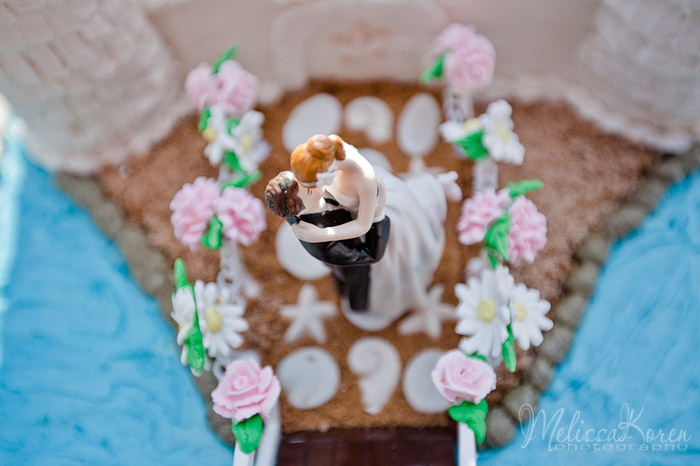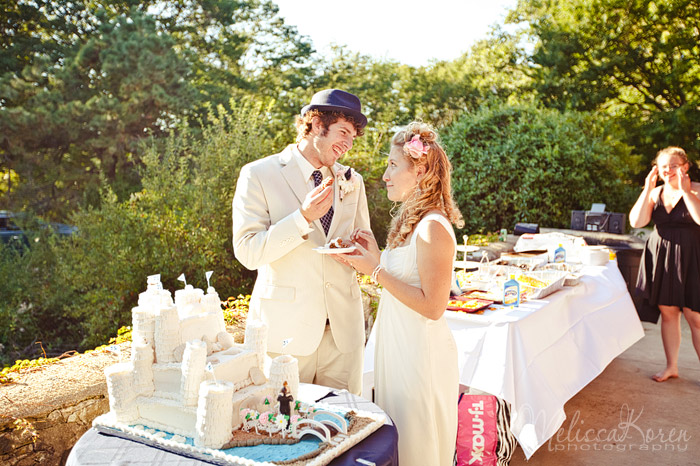 Well… except maybe when she throws cake at him 😉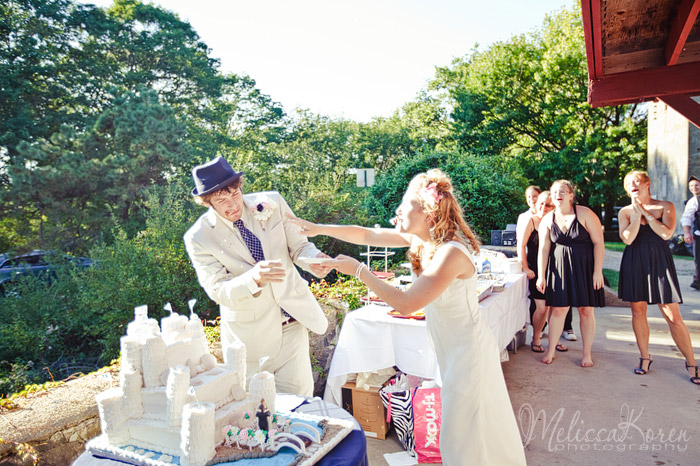 But here they are back at their first dance, so in love!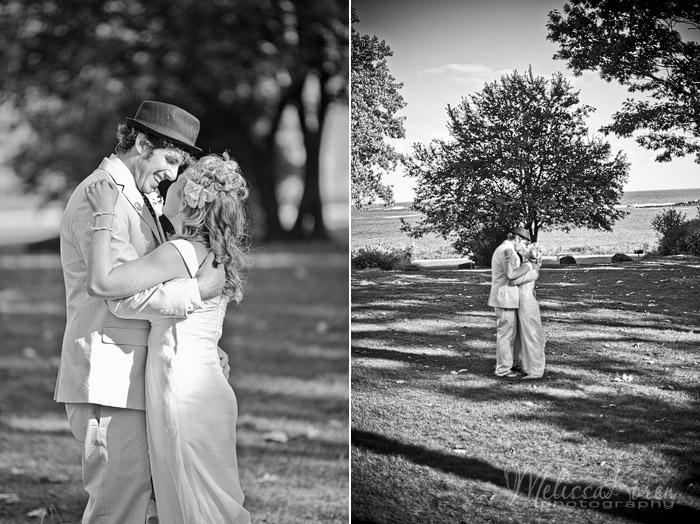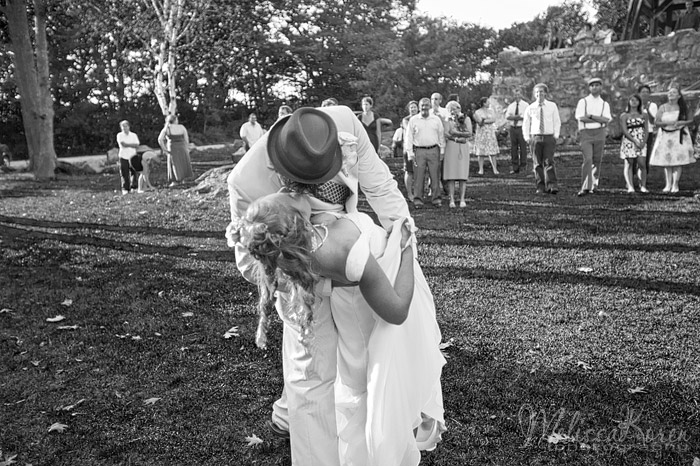 The pavilion at Fort Foster is a GREAT place for an event!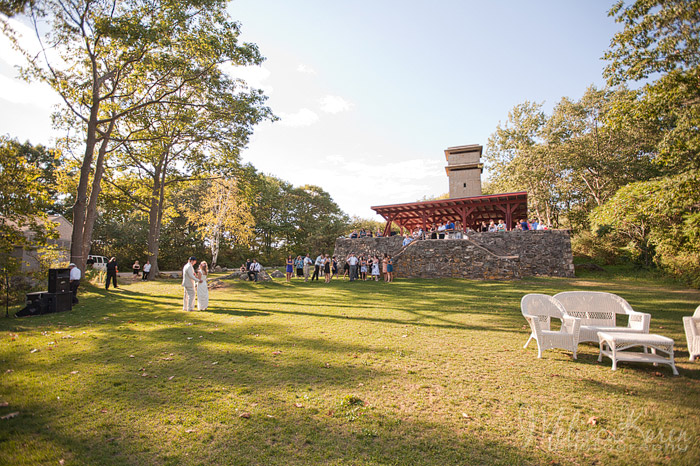 A dance with her daddy…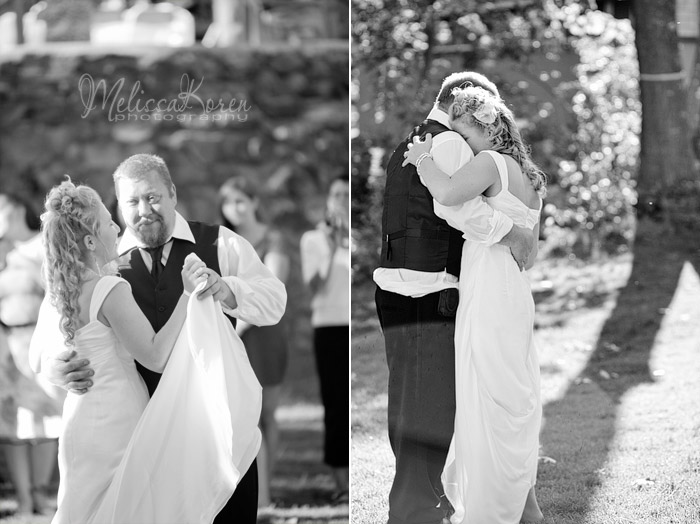 and an ever watchful mum.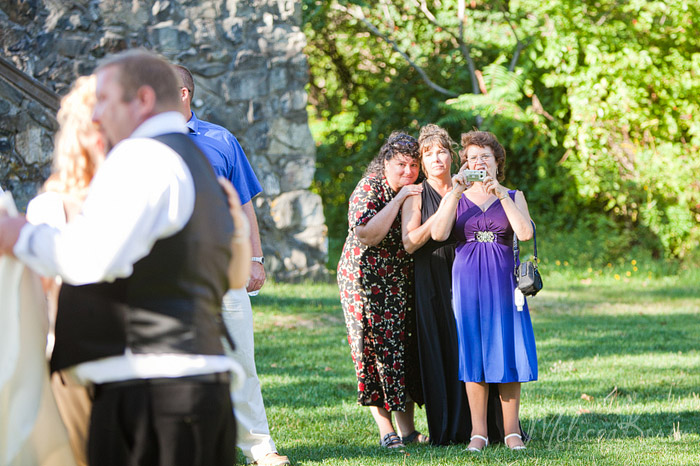 Then some good ol' letting loose!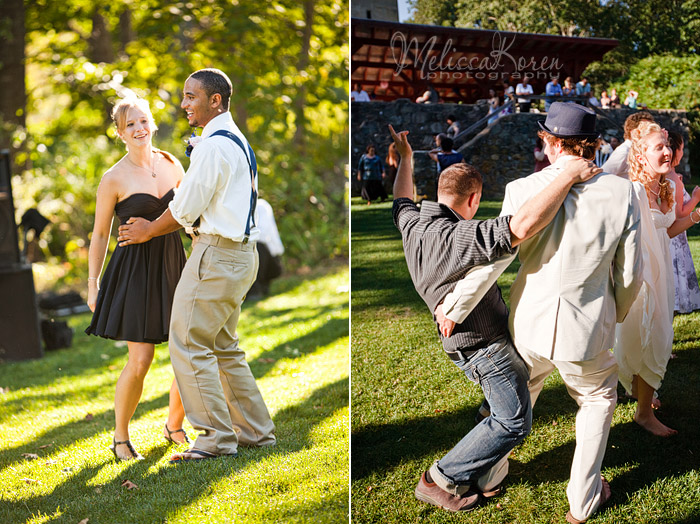 A quick garter and bouquet toss off the balcony…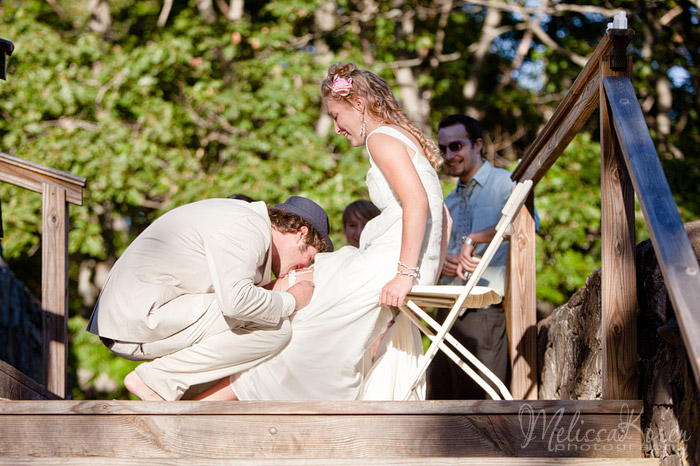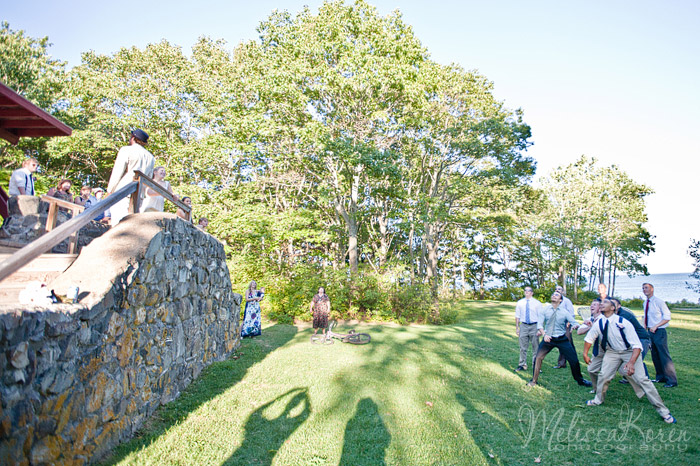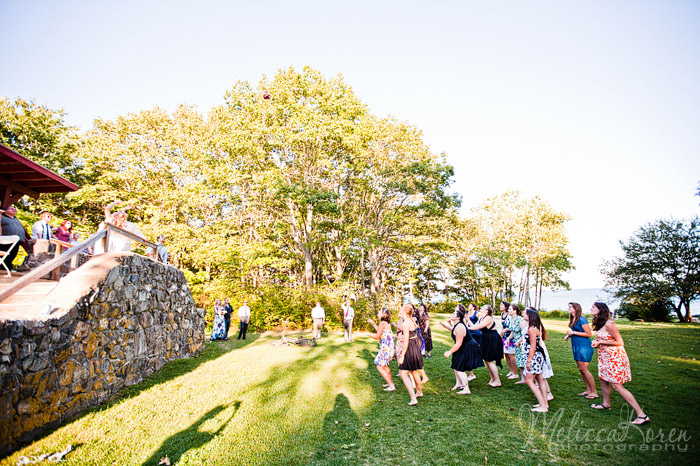 And the reception was done! As I'd mentioned earlier I took this time to wander around the grounds with Sam & Josh and ensure that they had some time for photos of the two of them. The more we explored, the more I was so thankful for our "happy accident" of not being able to take them right after the ceremony!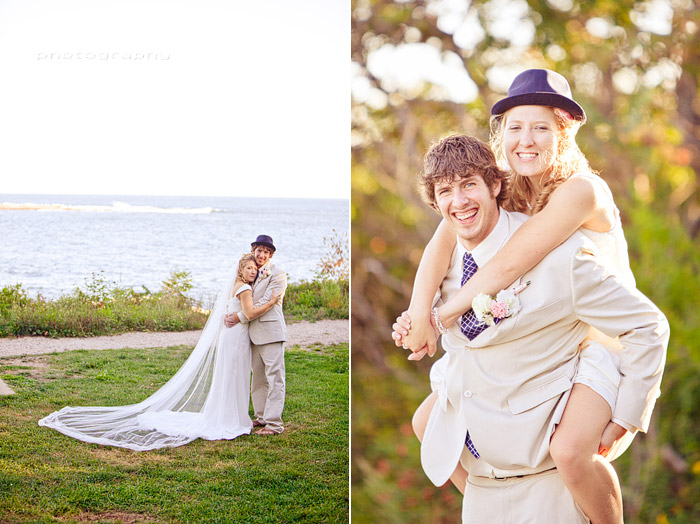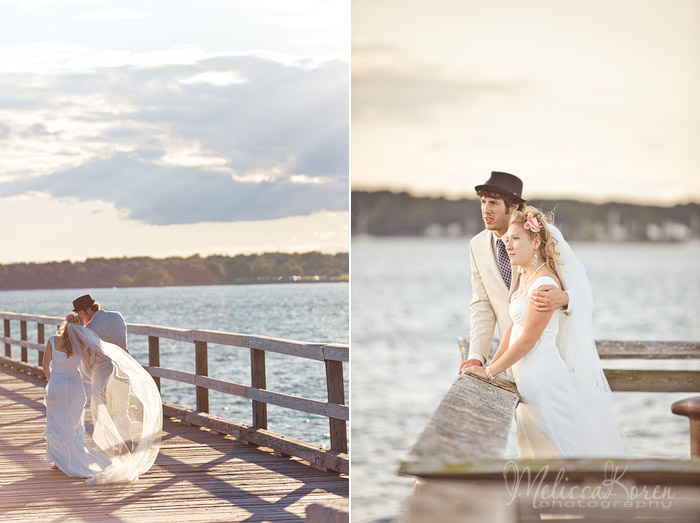 Samantha is exquisite and fearless. Two qualities you don't always find in the same place at the same time, but Josh certainly has hit the jackpot.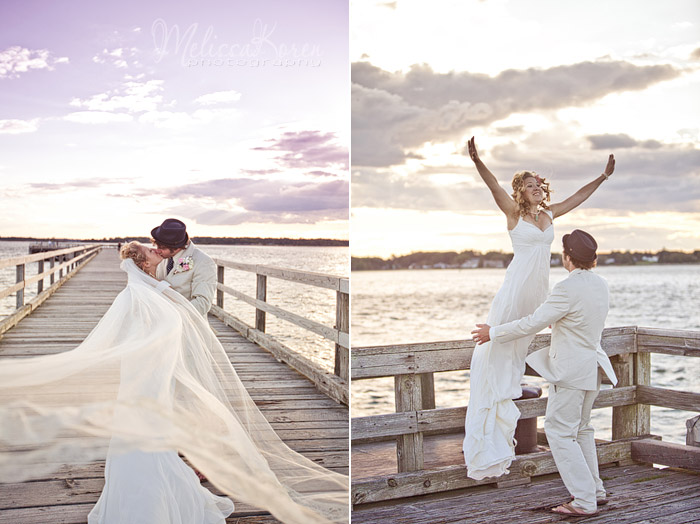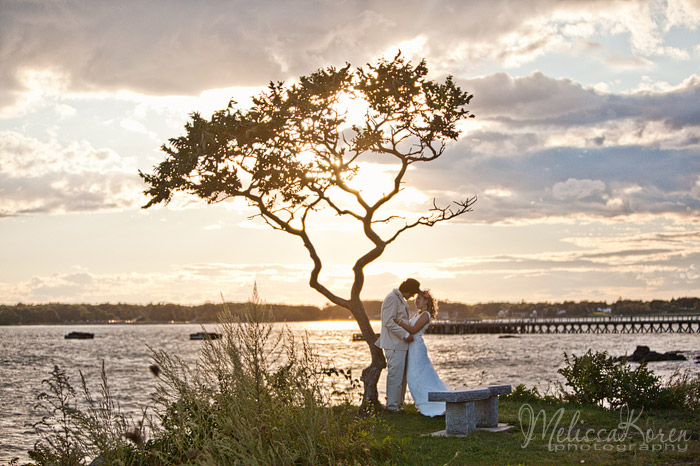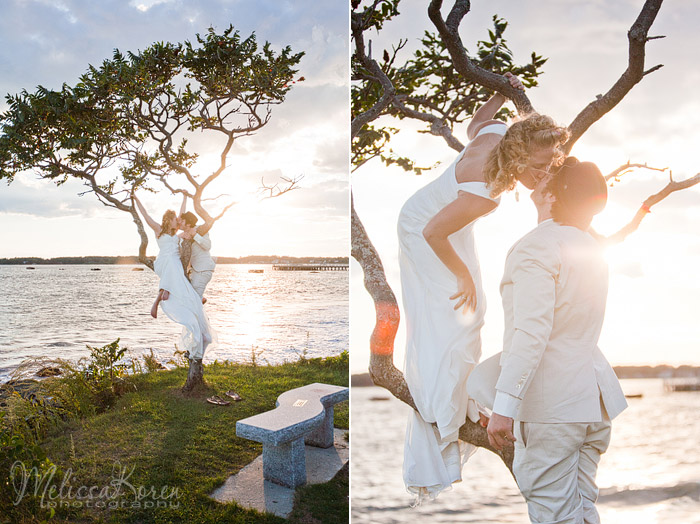 As much as I loved them together in the tree, when I asked Josh if he would mind stepping aside for a moment Sam positioned herself a big taller and left me with the most amazing shots!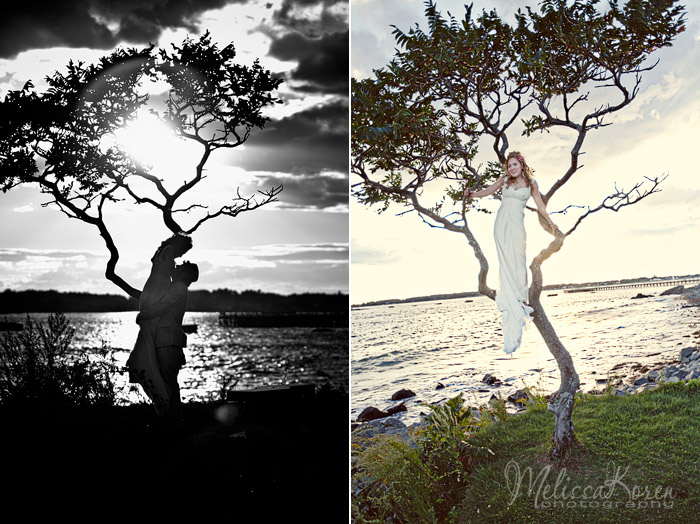 And so it goes, the –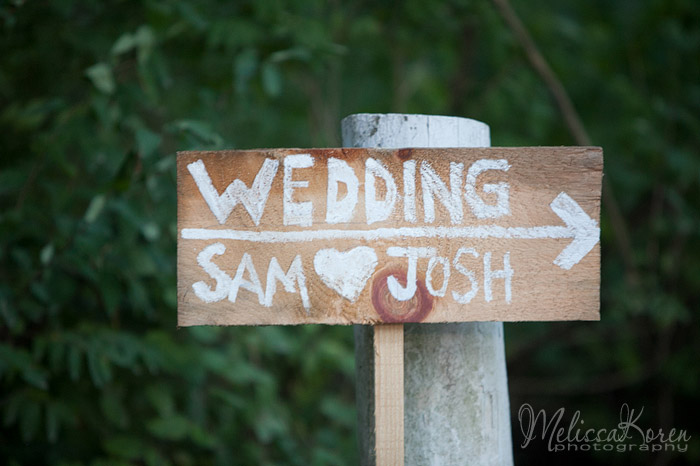 Wedding of Sam & Josh.
Thank you both for finding me and inviting me along for a glimpse of your lives.
~melissakoren
And Sam just posted a lovely review on weddingwire – thanks for taking the time Sam! Hope you're well!
Melissa was nothing short of AMAZING! Even though I was running late on the day of the wedding, she had already photographed my dress and many other things before I got there to save time. She helped me calm down and kept her cool despite dealing with a very cranky and overtired bride (me). She even helped put on the groomsmen's boutonnieres when we got to the venue. In our opinion (my husband and I), the best part and most fun part of the whole wedding was when she took us away to do our photos together.
Despite all this, the photos are incredible! Every time I look back at the pictures from the wedding, I see something new and think, "wow," it's like she was in ten places at the same time. I highly suggest Melissa to photograph your wedding.