Sara &  Jordan are a ton of fun.  And bold!  They wanted a vast open field and they saw just what they wanted, behind someone's house.  So they pulled over and asked for permission to use their grounds!  And what an amazing place it was too!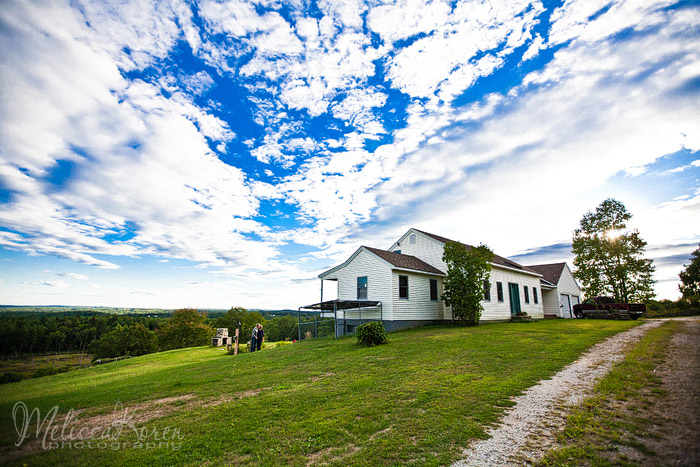 Other things I learned about them, they love steak and we may or may not share similar qualities of road rage. (ahem.cough.sputter.what?)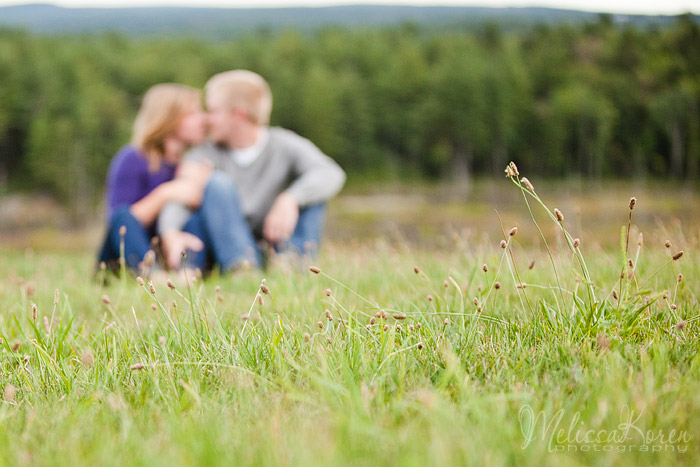 Did I mention they like to have fun?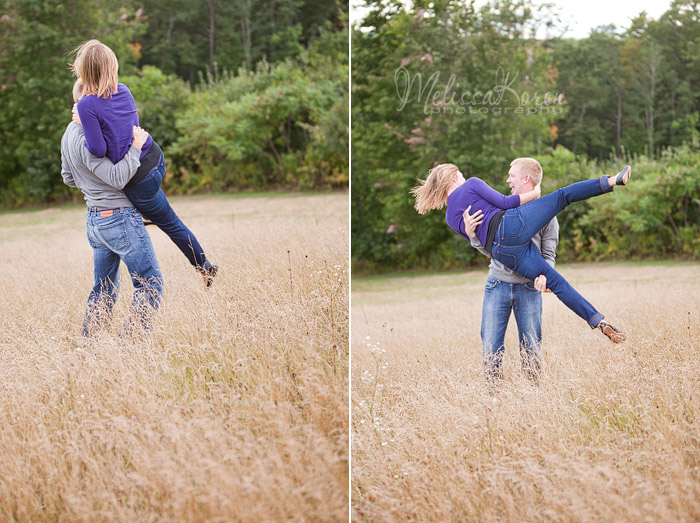 I've just now noticed how their hair is golden as the hay grasses.  Perhaps that's why they wanted this setting?  Planned or unplanned, it's completely perfect!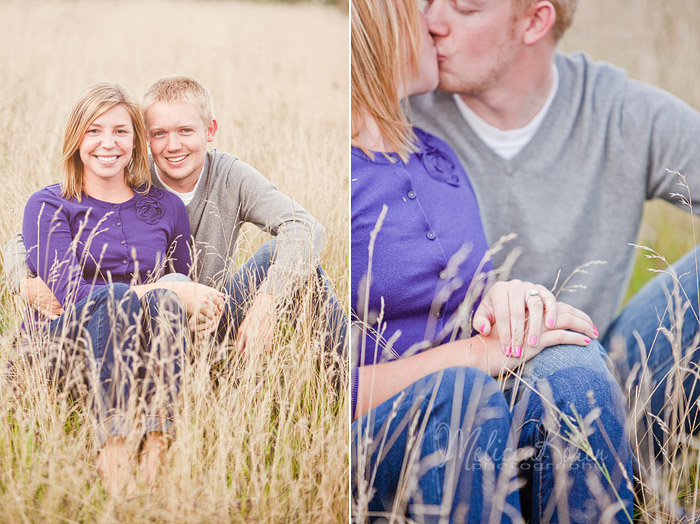 Then we walked 3 days to this AMAZINGLY GINORMOUS tree. Ok Ok, so I guess it wasn't 3 days.  It was probably only 30 yards, but it was down (and more to the point, back up) this crazy steep hill.  Worth it though.  I'd do it again in a heartbeat.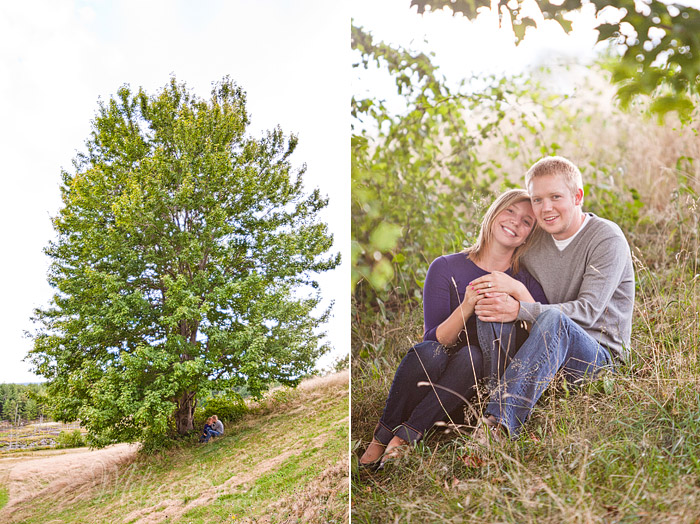 Yeah, totally and completely worth it.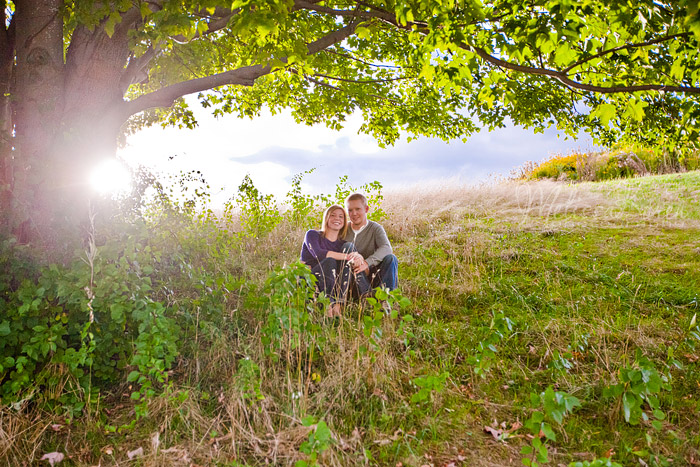 The signature move; can't wait to see more of this slickness at the wedding!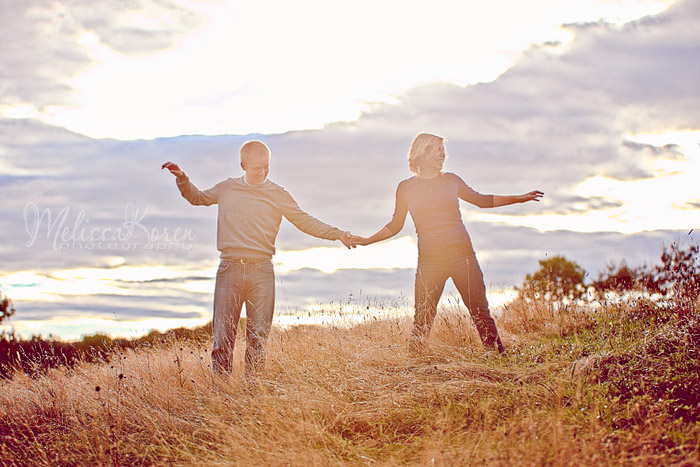 Sara & Jordan are a perfect fit.  At ease with each other and the world around them.  I cannot wait to spend more time with these two!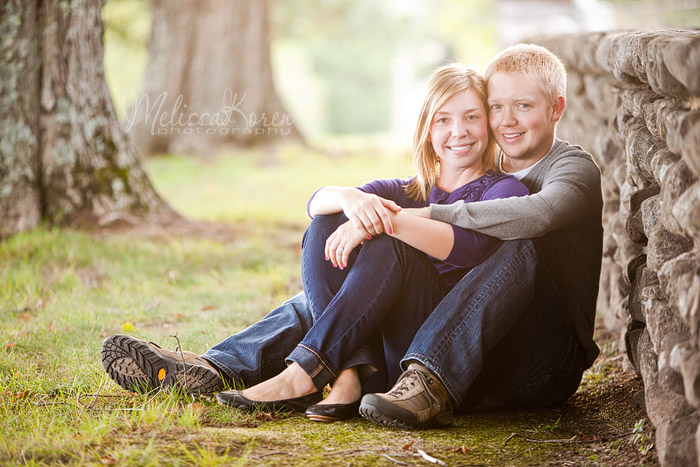 Oh my god Melissa! I am speechless. All of the pictures are absolutely perfect.  I can't thank you enough.  You are amazing! & yes the steak was delicious!  Take Care. ~Sara
only a few more months til our next adventure~
til then ~ melissakoren