It's always nice to start off the new year with an inquiry, and Sara's was in my inbox before the sun even rose on January 1st. Sadly for her, her inquiry stemmed from a mishap with her originally booked photographer no longer available.  Thankfully – I was!  After some fun overseas emails, I was thrilled she and her fiance Scott, chose me.
Their wedding was held at the Massabesic Audubon Center in Auburn, NH.  It was like a big garden party – and squirrels were most certainly welcome.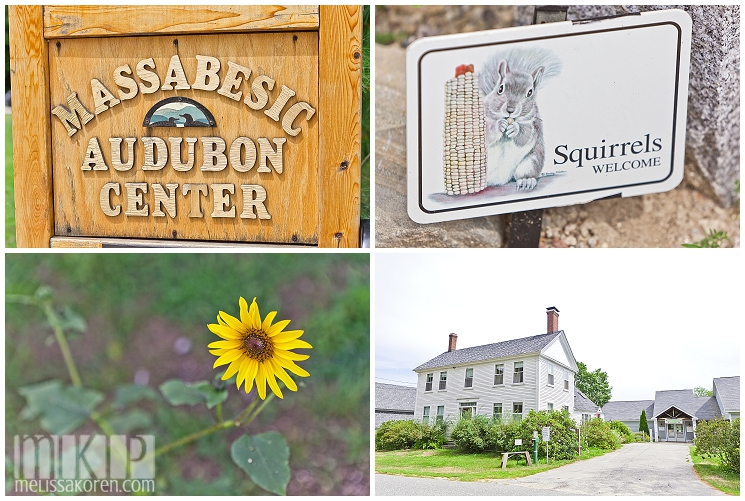 The center is full of great stuff to see and was the perfect place for this family wedding!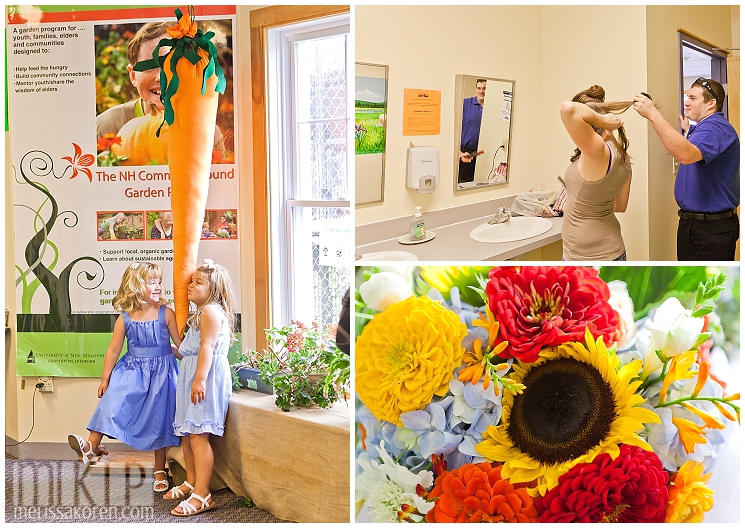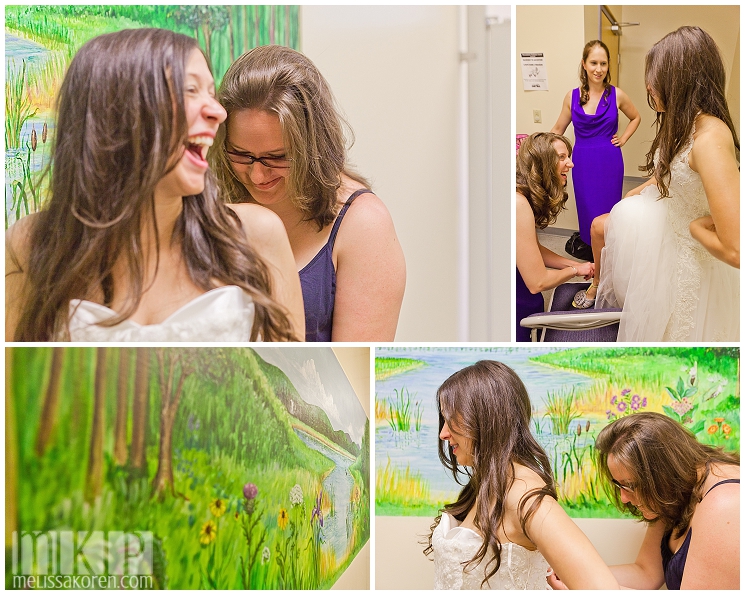 Another first look!  Yahoo!!  Scott was SO nervous, it was adorable.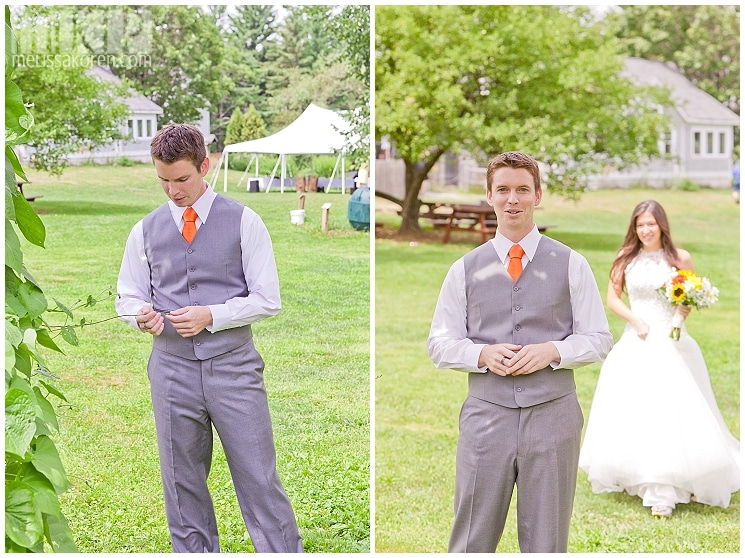 And was left fully speechless when he saw his gorgeous bride who was completely overcome with emotion.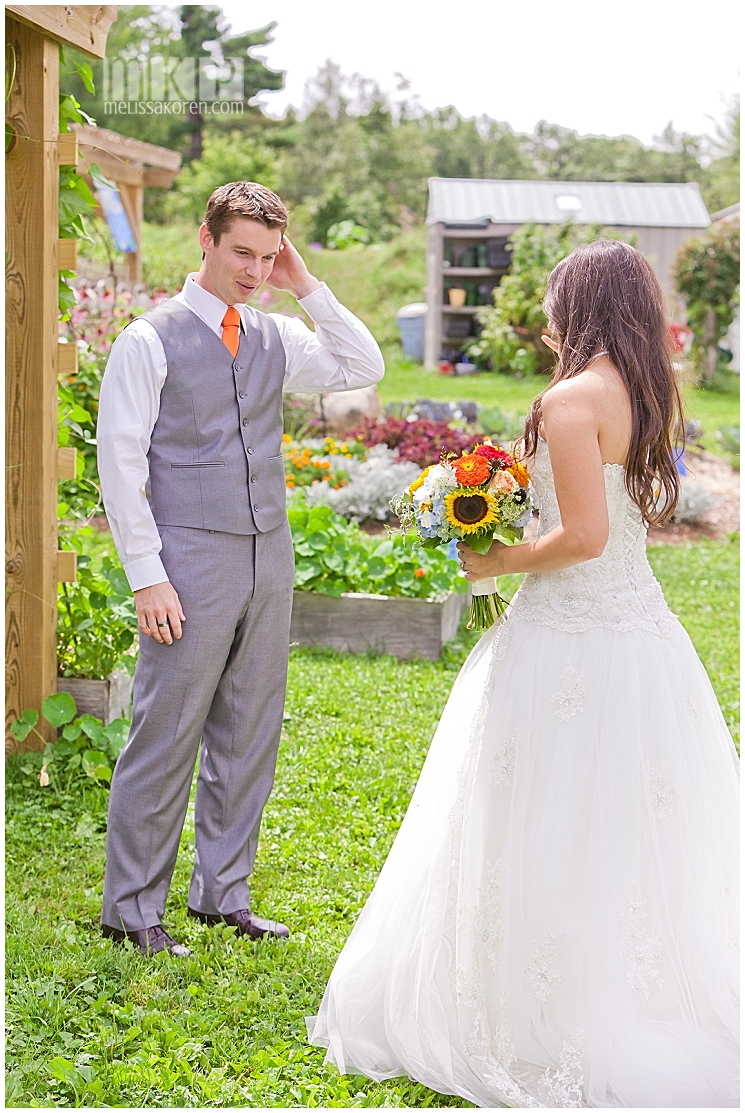 He's so tender with her beautiful spirit.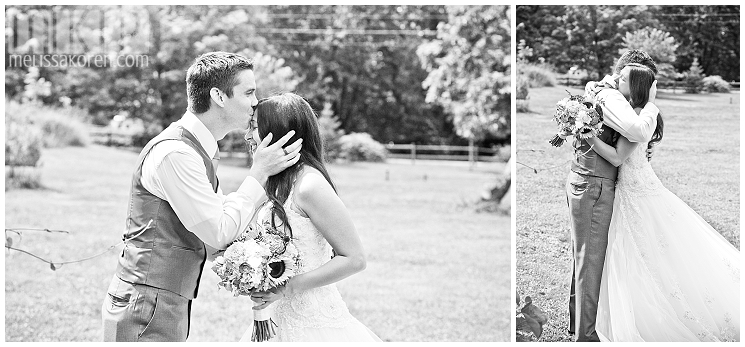 I wasn't kidding when I said it was a garden wedding.  Only the garden is run by loads of professional and volunteer gardeners!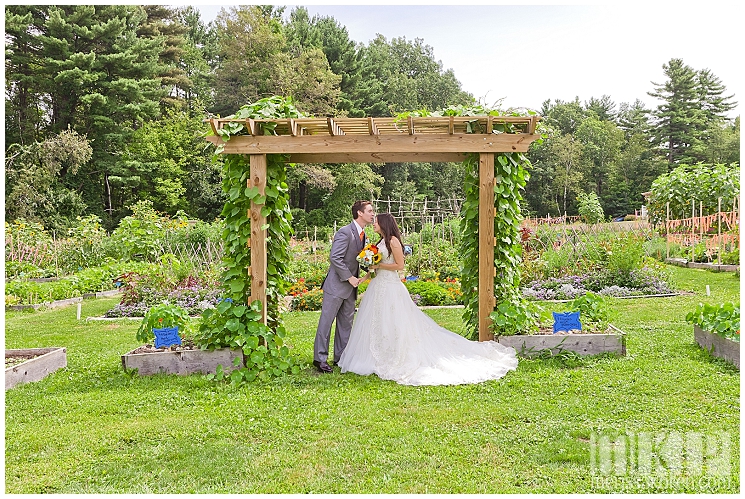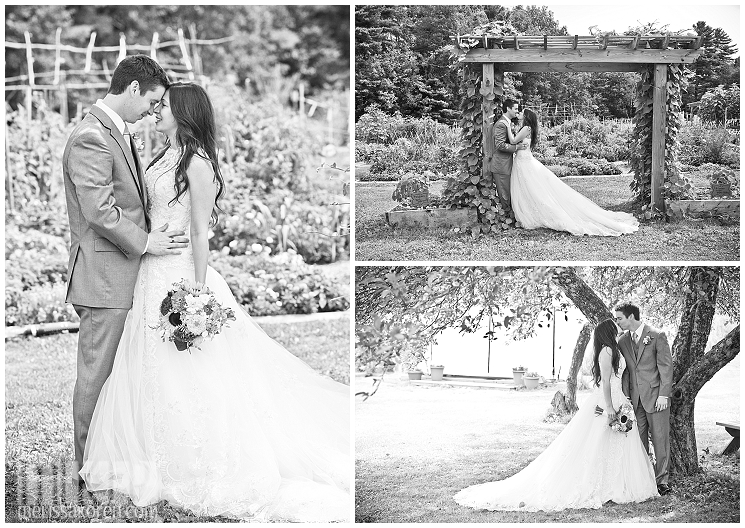 smokin'!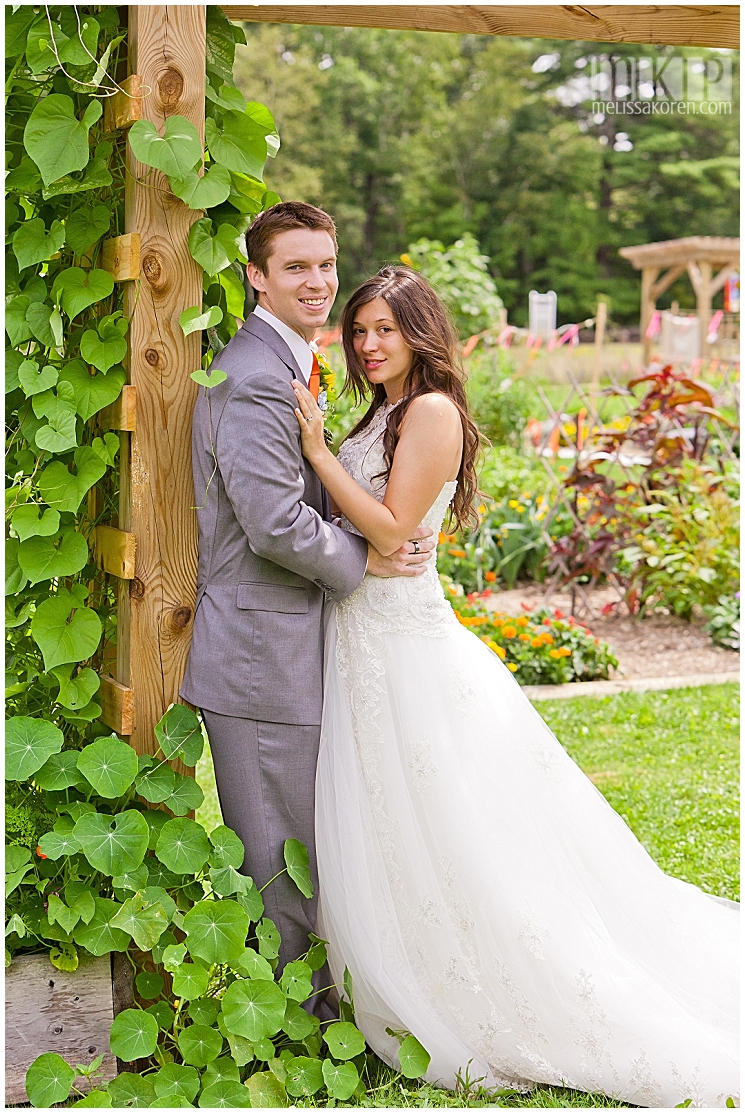 Never a dull moment with this troupe 😉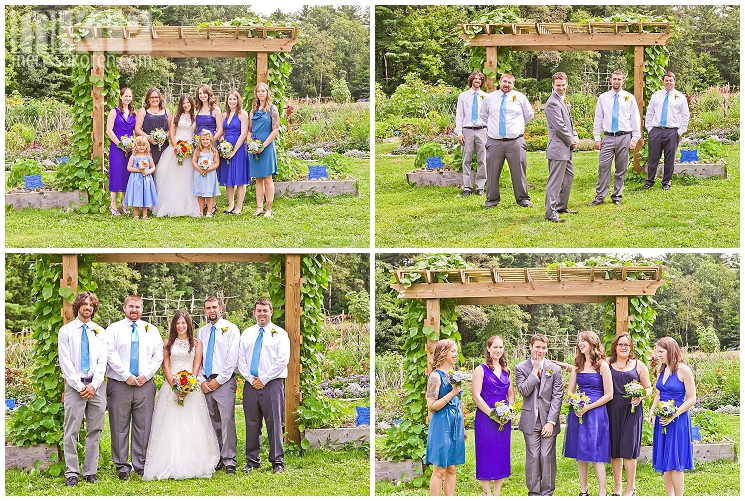 I love how fully Sara experiences everything.  Just as we finished up the first look and wedding party, her father arrived, and the emotions flooded back.  (one of my favorites from the day!)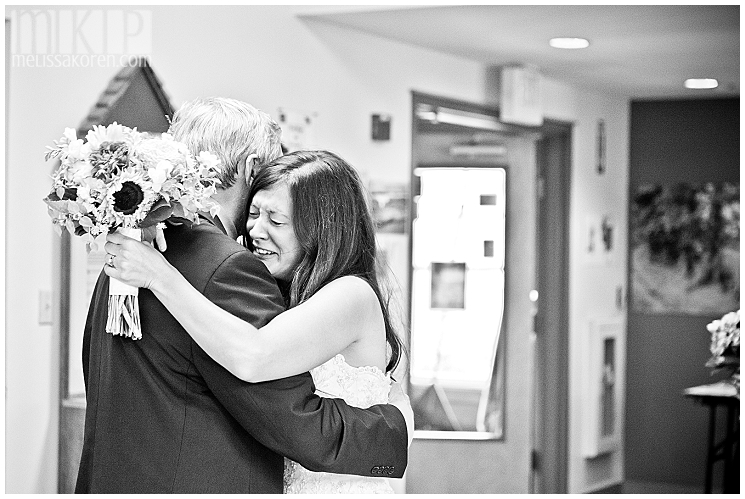 Meticulously dainty flower girls and a beaming groom.  I can't reiterate enough how the first look doesn't take away from that special moment of seeing your betrothed walk down the aisle.  They'd just seen each other not 5 minutes before and he's still bowled over by her beauty and the reality of 'this is it, we're going to be married!'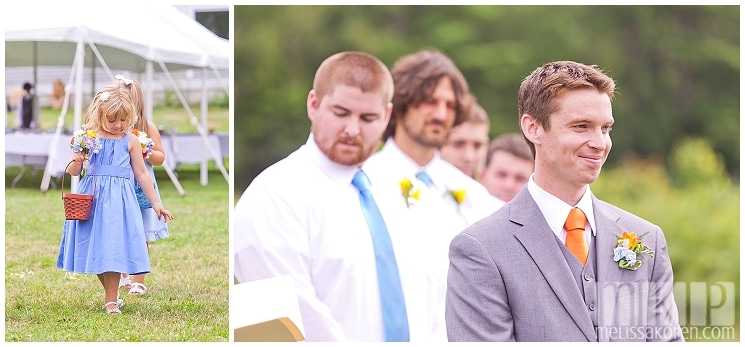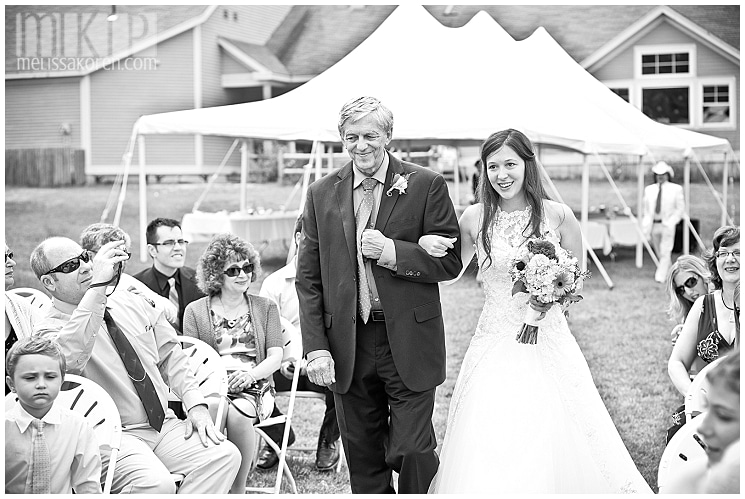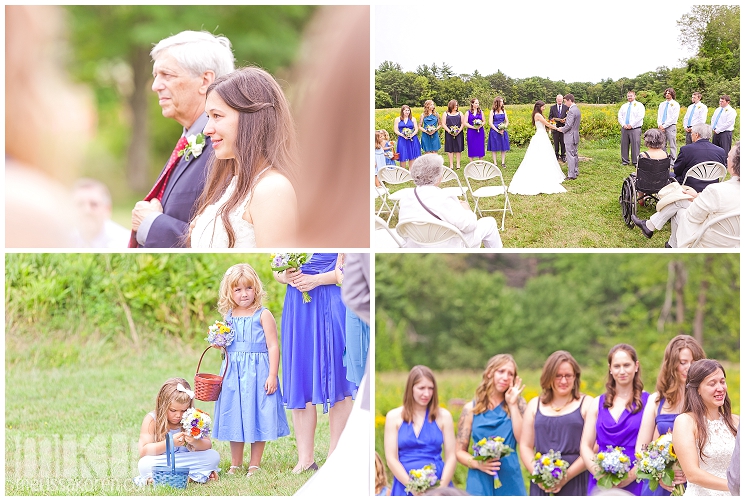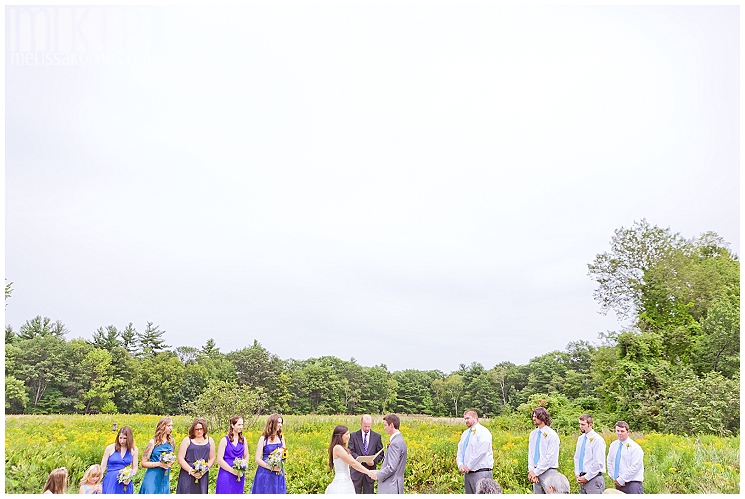 s.w.a.k! and a rose for their loving parents.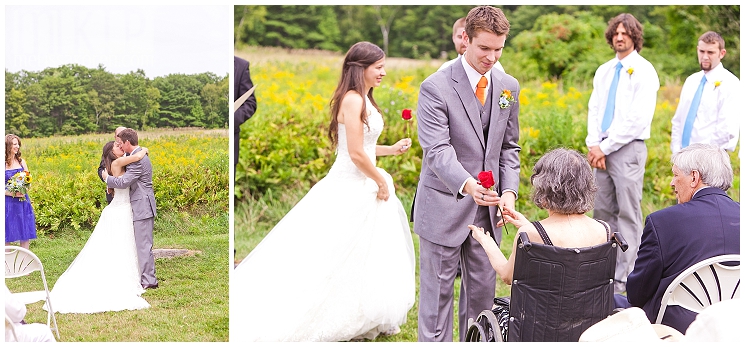 they did it! p.s. – the bottom photo is another favorite – the way he looks at her melts my heart!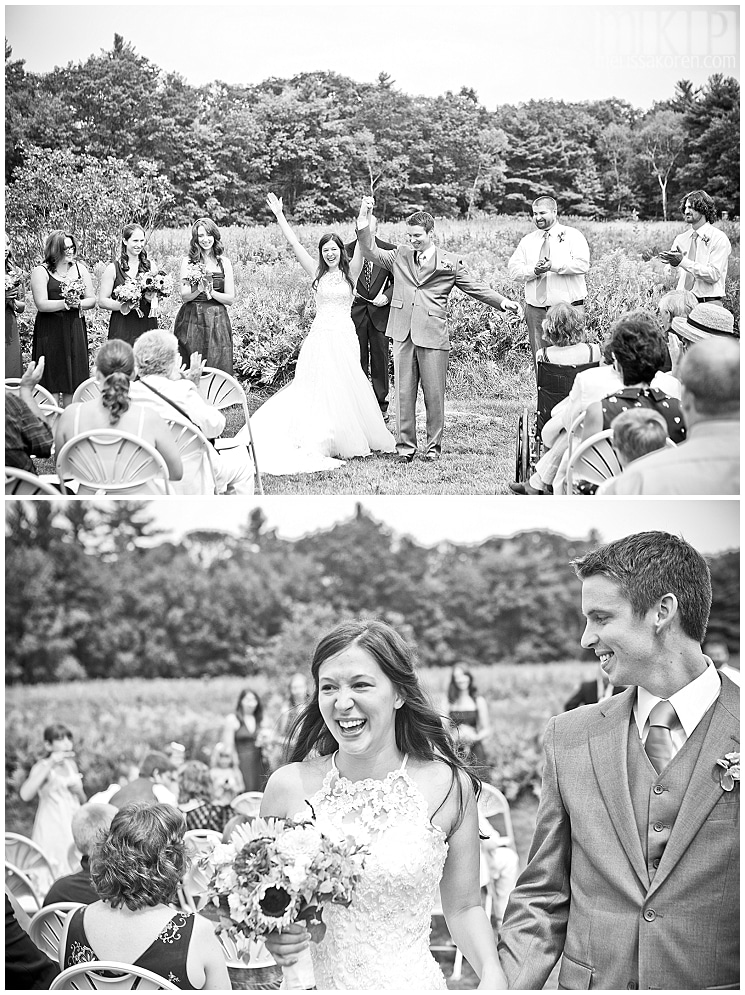 We made the most of the grounds for photos throughout the day.  It was all so lush in it's August splendor!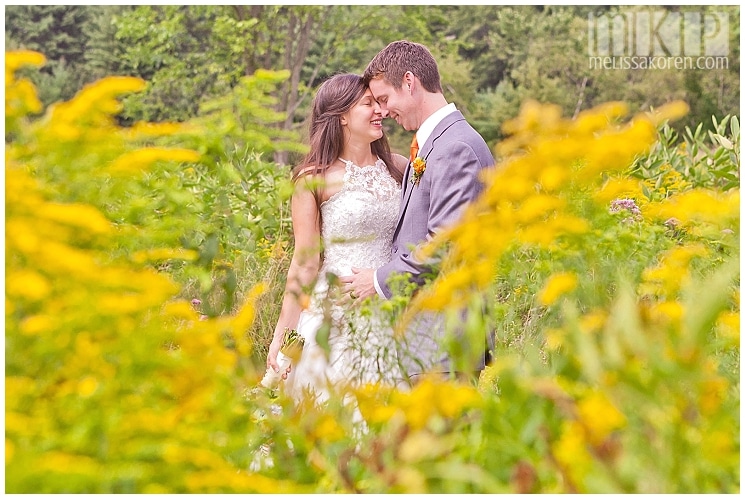 love it!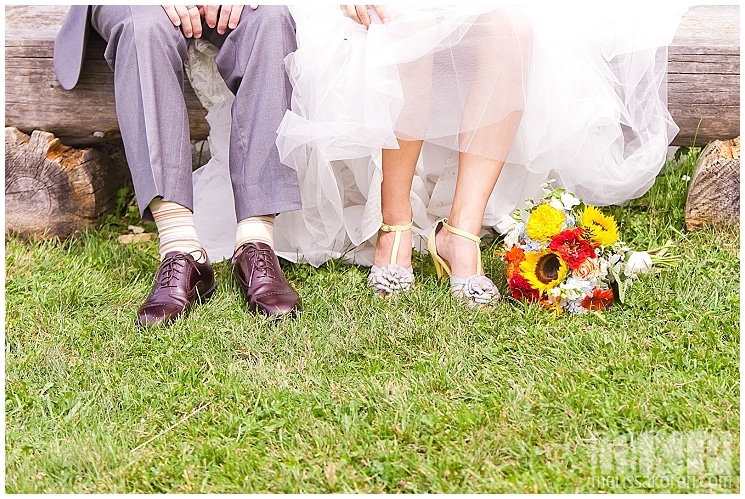 After a quick costume change while everyone settled into their seats, it was time for kind, love filled words, from whomever might like to speak.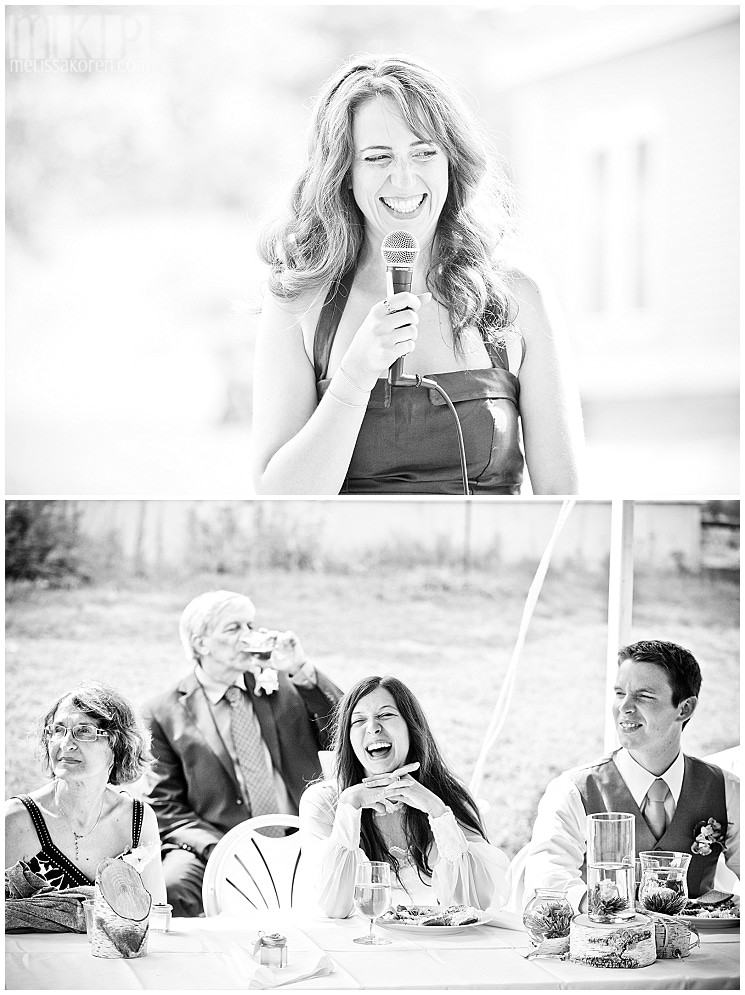 and perhaps a few embarrassing tales from those who know 😉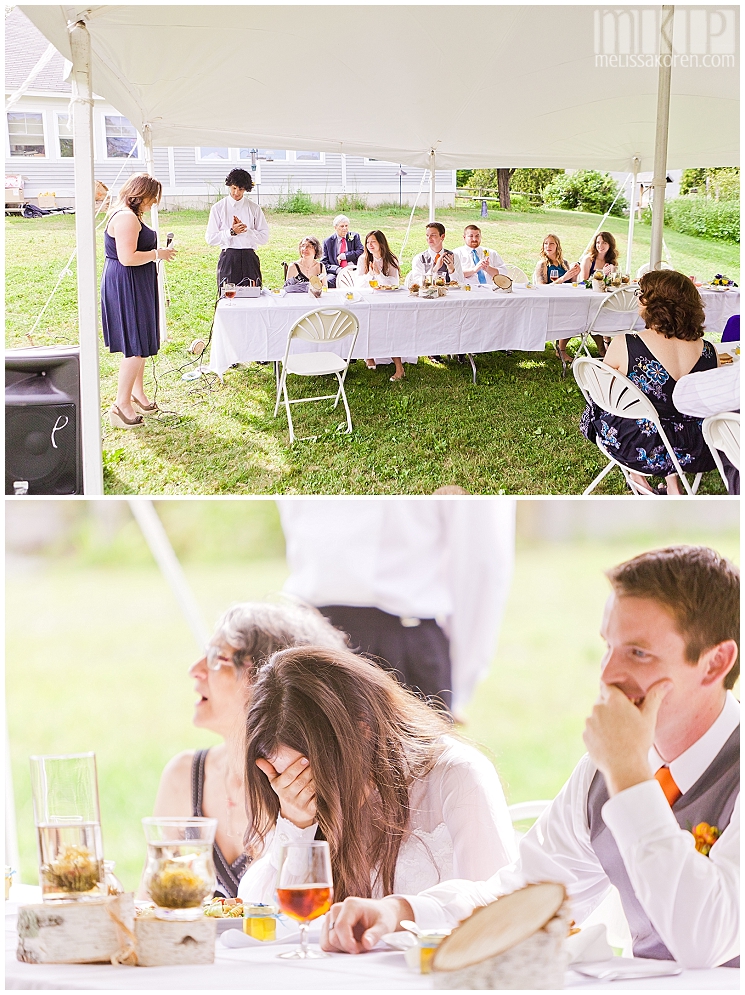 And they danced like no one was watching.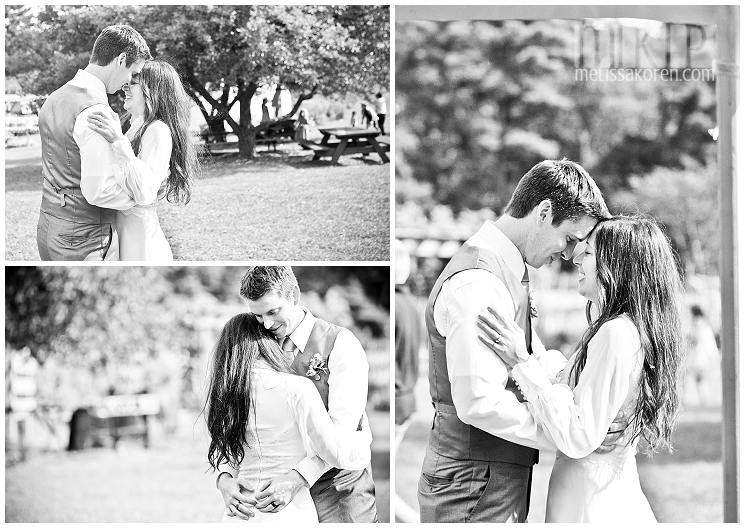 do you SEE this cake topper?  Custom made – orange tie and all?!  SO GOOD!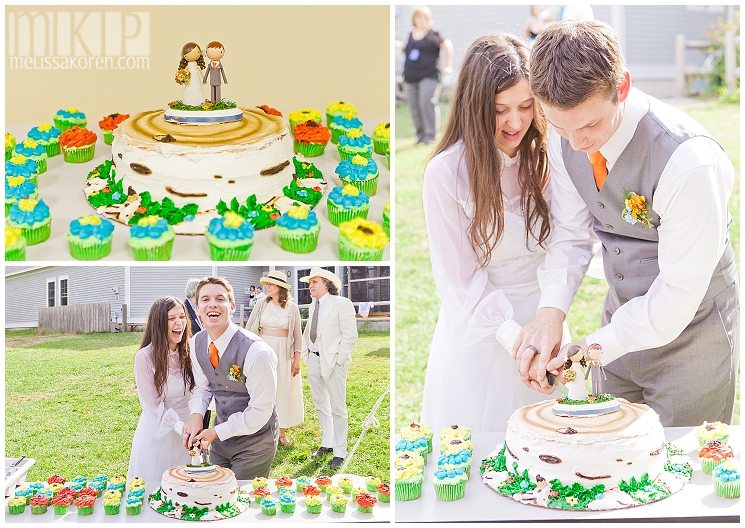 It all started out innocently enough, then she smashed him, and laughed about it. So he grabbed her face to lay one on her, and instead, smeared his face ALL over hers.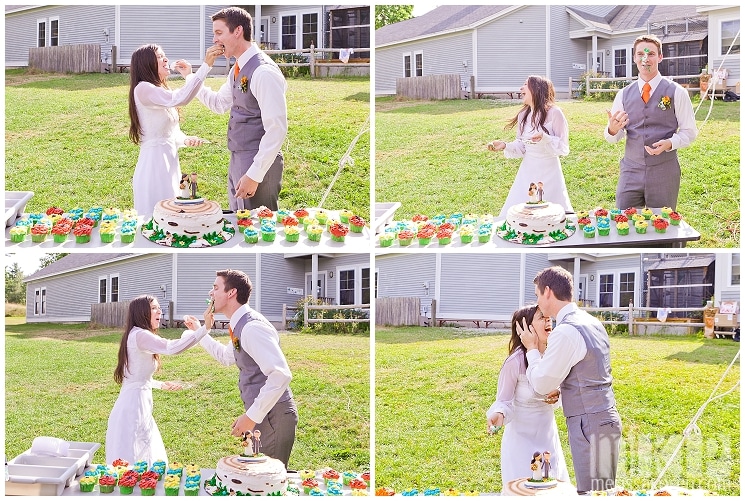 And it was GREEN.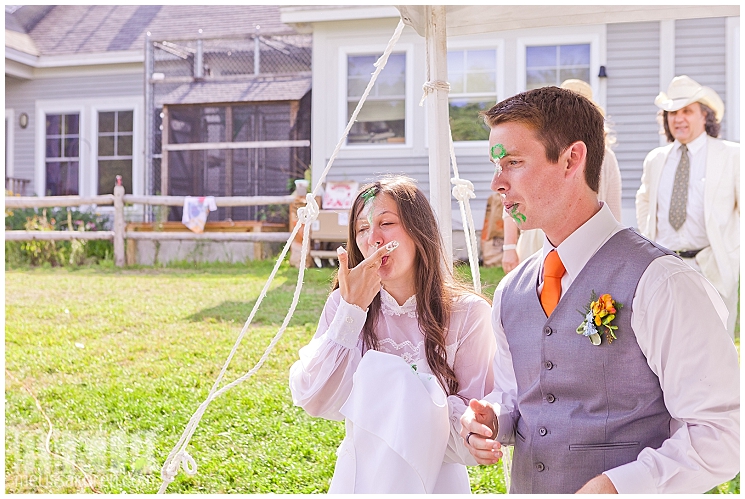 Willing to run for it, the flower girl landed the bouquet – and then sweetly passed out a flower to all the guests.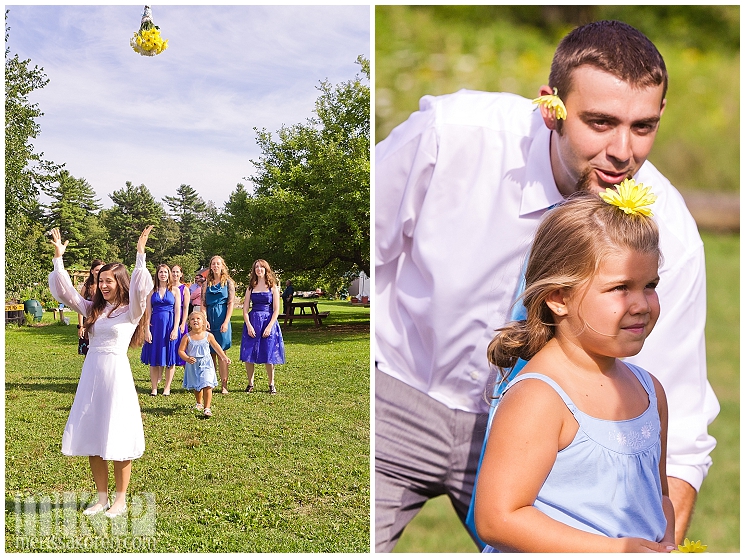 A birthday pinata!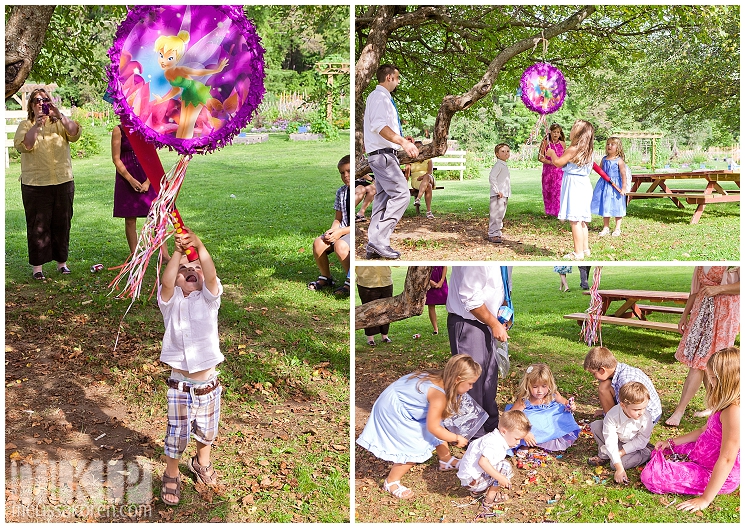 And our last walk around the property.  Where this totally happened.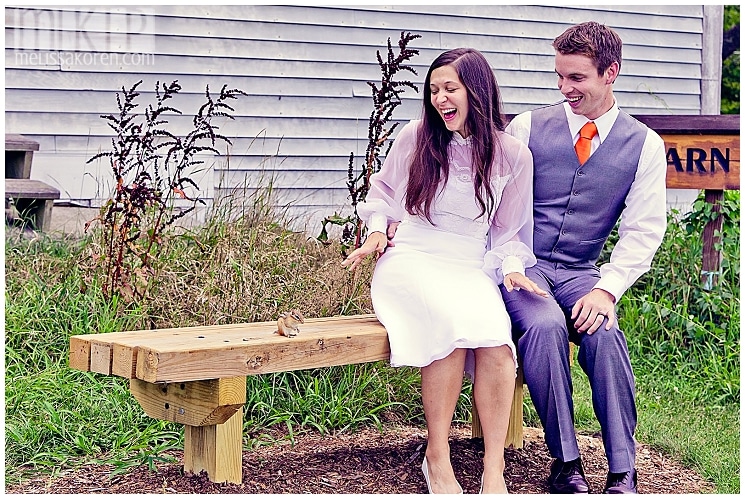 ok, we might have had to use our magic imagination wand a little bit – but whatever, it's HILARIOUS.
And right back to romantic.  These two give love a good name.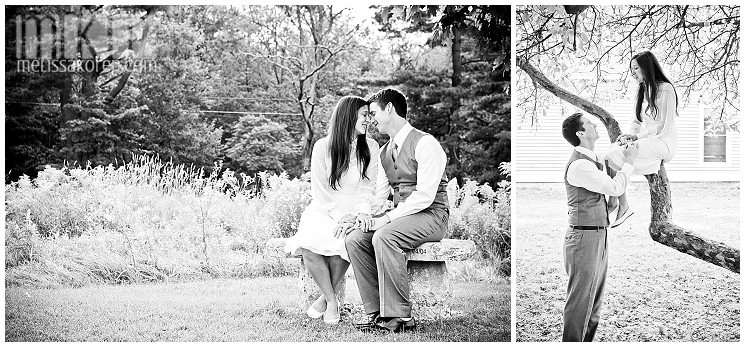 *swoon*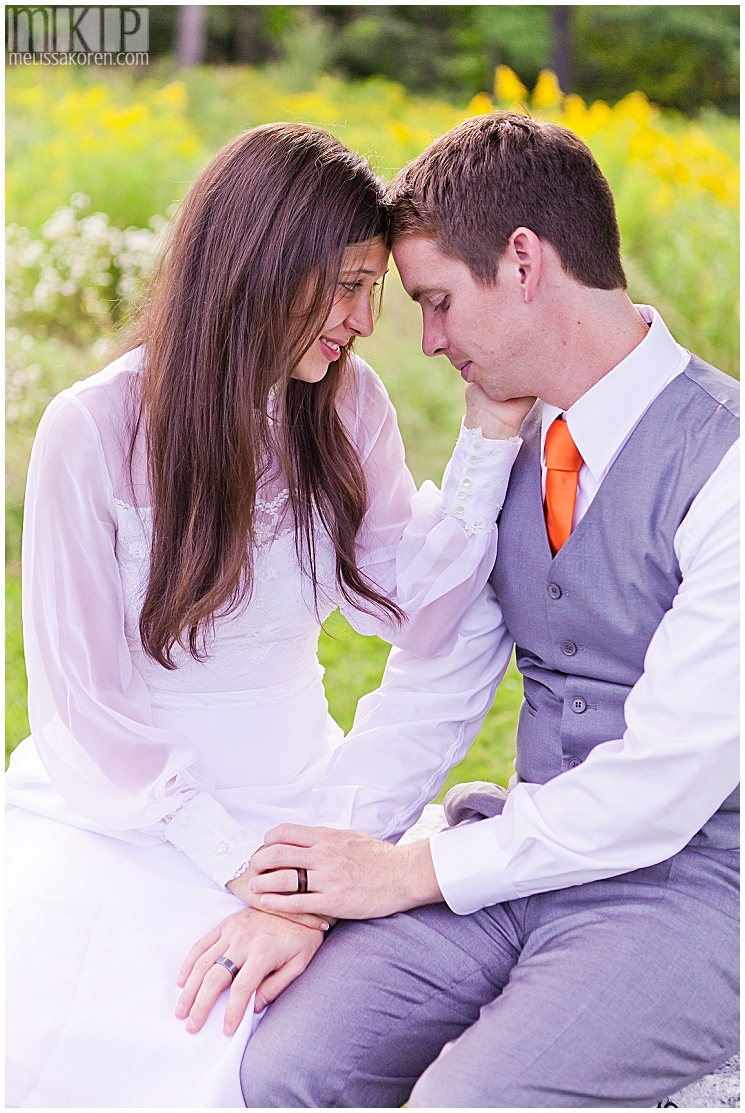 What a magical way to spend a summer afternoon.   Thank you Sara & Scott for finding me, and to your other photographer for losing you (haha).  I hope you're still being showered with love and happiness daily!
Sara took a moment to review me on WeddingWire and for that I am eternally grateful.
Well, let me begin by saying you will not find a better photographer in this price range in the whole New Hampshire area. Believe me, I looked. I was planning this wedding from overseas, so I spent hours googling photographers, looking at websites, reading reviews, etc. Well, let me tell you, if you are considering using Melissa, just stop! Stop looking for other photographers, I mean. Because, you found her. She was so much more than a photographer. She helped me get into my dress (who knew you were supposed to lace it from the top?) had food on hand in case I had forgotten to eat (which I did) and was just generally so supportive and kind. She was friendly, but also very efficient. She was so so nice, but knew how to get people around for the group photos without sounding overbearing or bossy. She was so unobtrusive, I barely even noticed she was there for the whole wedding! After getting through the group shots in much less time than I thought it would take, she melted into the background. But, looking through my amazing gallery of 600 pictures, she did not miss a THING. Looking through my pictures was like reliving the wonderment and beauty of the day, and seeing some bonus materials! You will be amazed at how many little moments she captured that you missed. So, please, stop looking. What you will get here is so much more than a photographer who takes great pictures. You will get someone who genuinely cares about you, and making your day wonderful. Melissa's love of photography is clear to anyone who meets her. I never even once got the feeling that she was just doing this for the paycheck, and I have never been happier to pay someone for their services than I was with Melissa. I could probably go on longer, but I'll stop it here. Seriously! Hire her! You will NOT regret it!
Thank you friends!