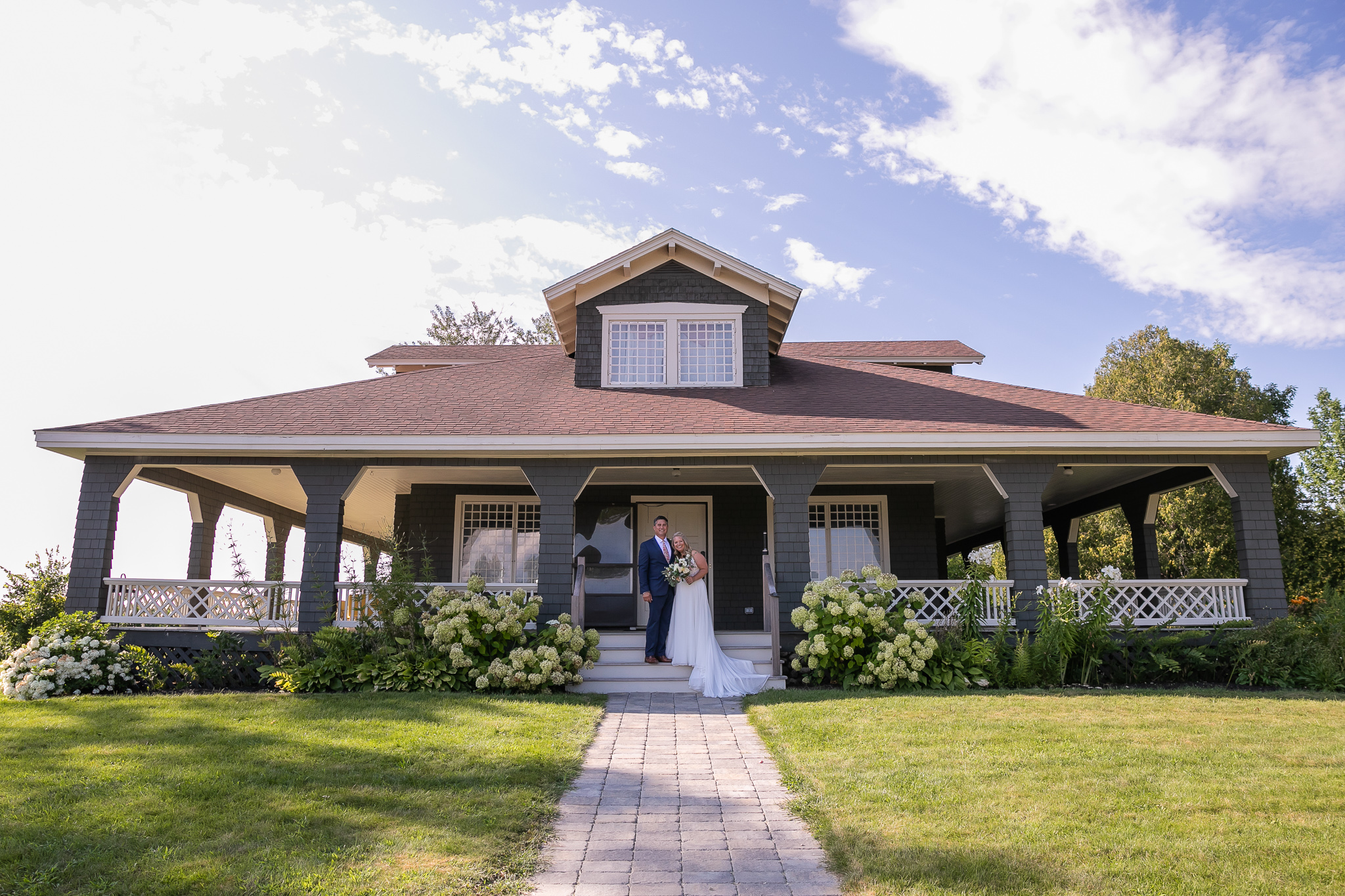 If you've ever wondered what sheer happiness looks like – you'll see it all throughout this Scotland Fields York Maine Wedding.
After waiting an additional year, like many (thanks covid 😭), Anna and Ray finally had the wedding of their dreams at one of the newest venues in Southern Maine – Scotland Fields.
Oh man – WHAT A SPACE!
The property features two different homes for staying on site. Both of them so unique and classically New England.
The groom and his group were in the Bungalow, the bride and her clan hanging out in the AC of the bridal suite in the main house.
York Trolley added a pop of color while it transported guests to this Scotland Fields York Maine Wedding. It's hard not to smile riding a trolley – especially with the sides down and the open-air creating a breeze on the slightly muggy August day.
The Ceremony was held in the field overlooking the river below. Some slightly dark clouds had formed as the guests were getting to their seats.
Then… the guitarist started playing "Here comes the Sun" as Anna walked out of the farmhouse.
And the sun, did indeed, show up!
It was one of those magical moments you can only dream about.
The sun was bright but incomparable to the way Anna and Ray light up when they see each other.
After the ceremony, we explored the property for some family and just married photos. Then it was time for the reception where the couple was toasted by their dearest friends and family. Each speech held its own intimacy and tears popped up more than once.
The dinner was followed by dancing with the live band, but the allure of the outdoor space, and the beautiful humidity-free breeze it brought with it, had the party going on inside and out!
Anna + Ray – thank you so much for having me be a part of your wedding day. It was nothing short of spectacular and I'm so pleased to witness your love.
xoxo – Melissa