Secret & Shawn were married at the gorgeous Alvirne Chapel in Hudon, NH.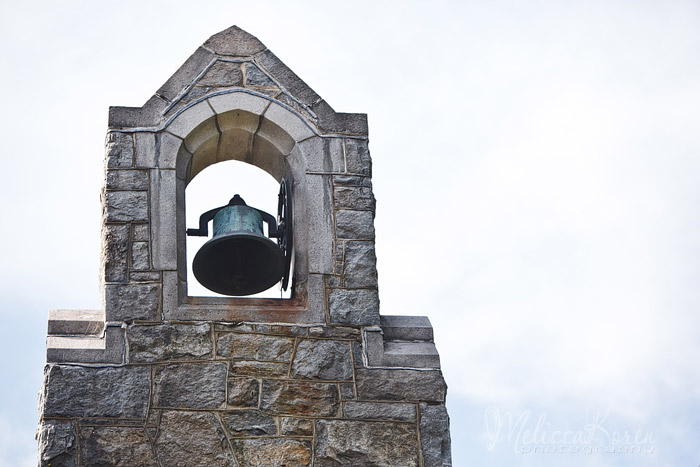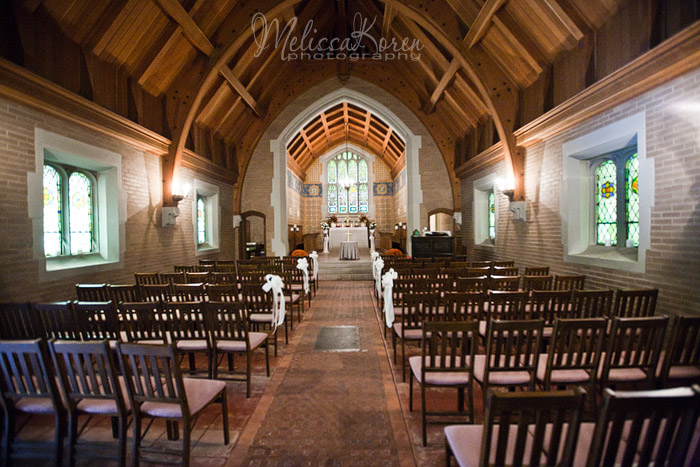 After hanging out with the boys for a little bit Secret and the girls arrived.  She had one major request – that I take a photo of her pinning the boutonniere on her adorable son, Bailey.  check and mark!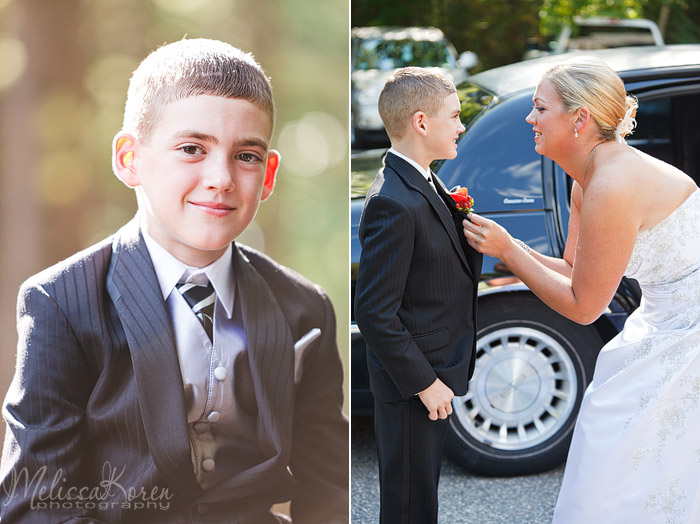 Then Bailey walked his mother down the aisle to give her away.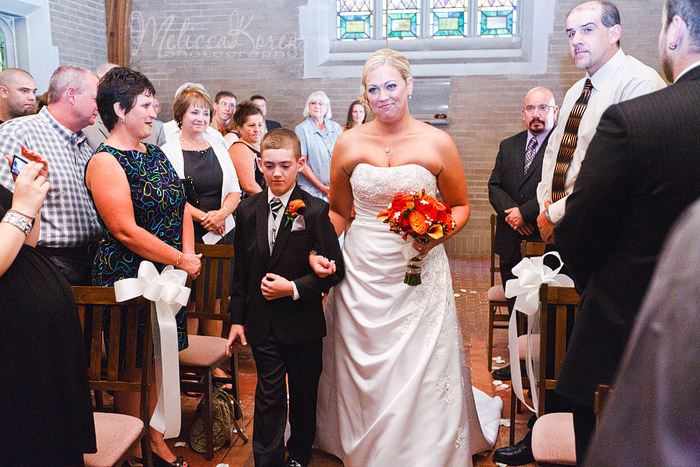 And was received by Shawn with open arms at the end.  *cue tears!*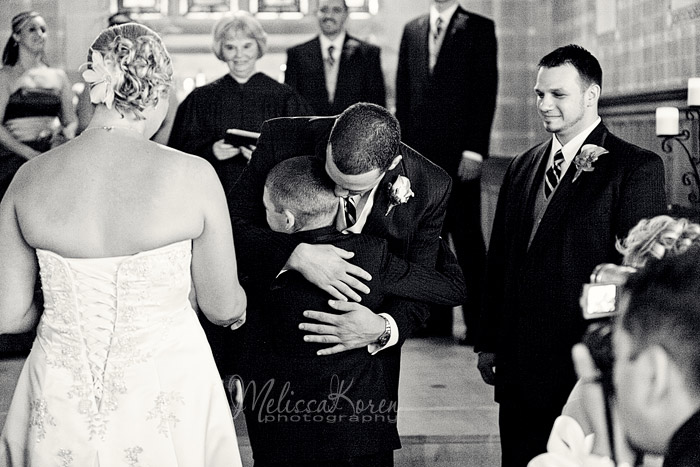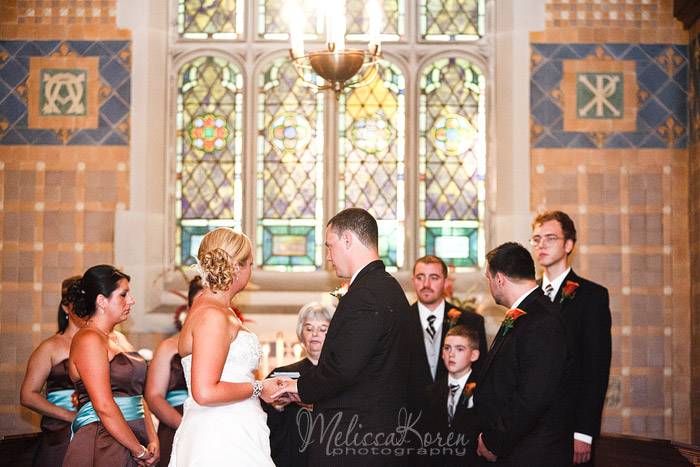 These three were so ready to make their family 'official'!  It was very obvious throughout the day how important it was for them to be a unit.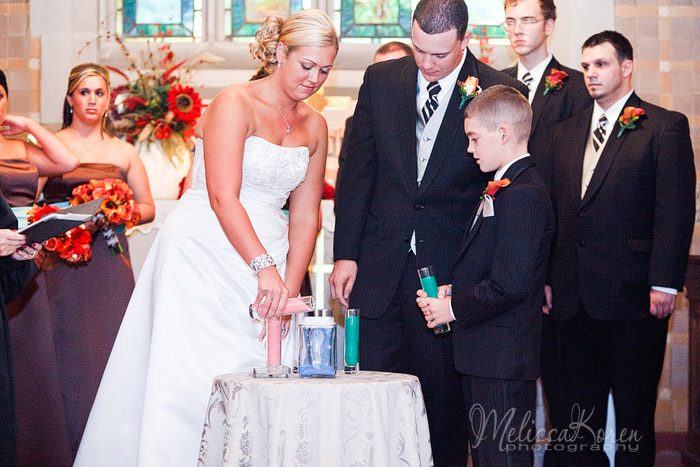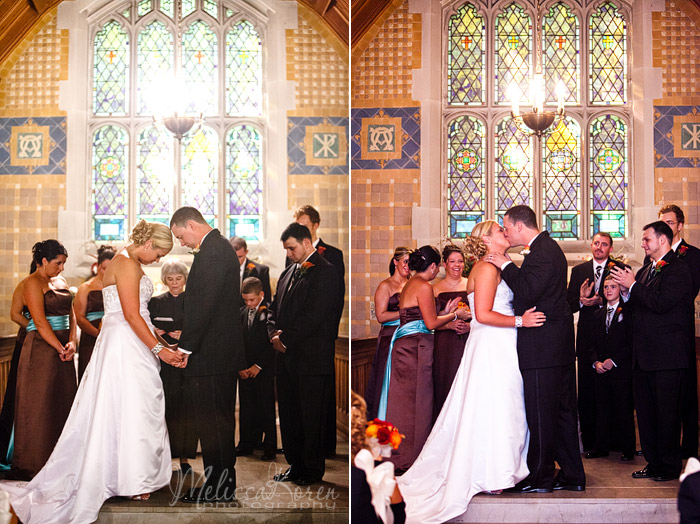 After the ceremony we headed over to Greely Park in Nashua, NH for some wonderful bridal party shots:)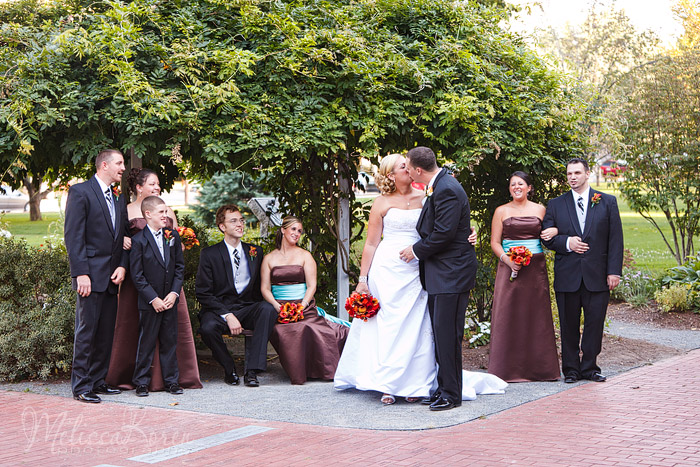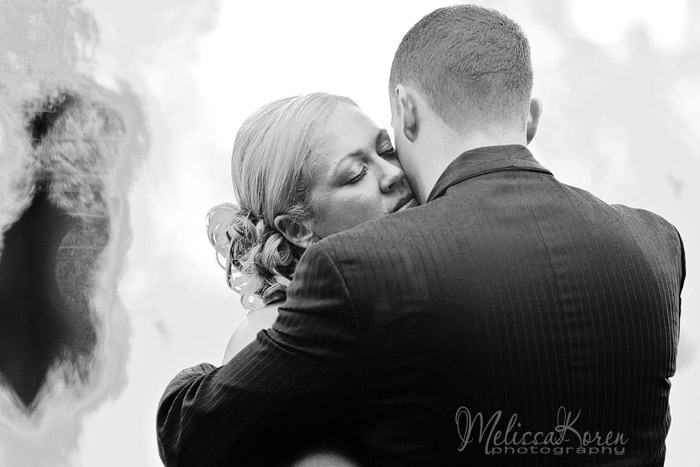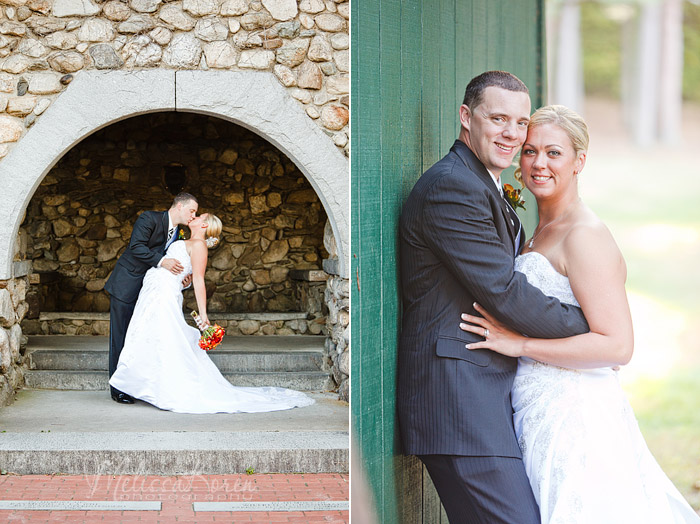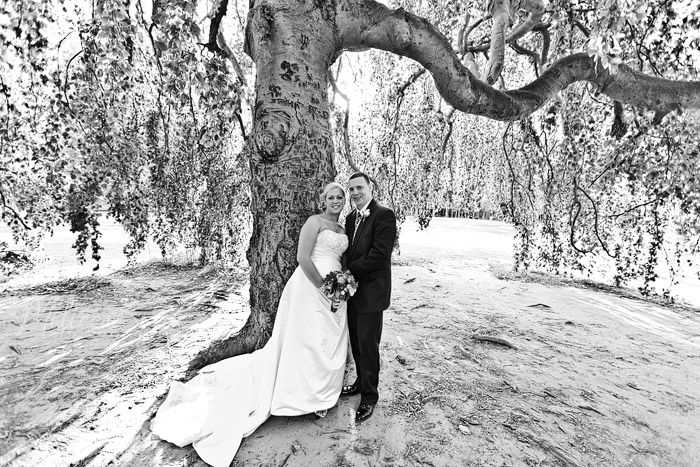 After that we headed to The Loft at The Brewery Exchange and Secret shared some special moments with her two special guys.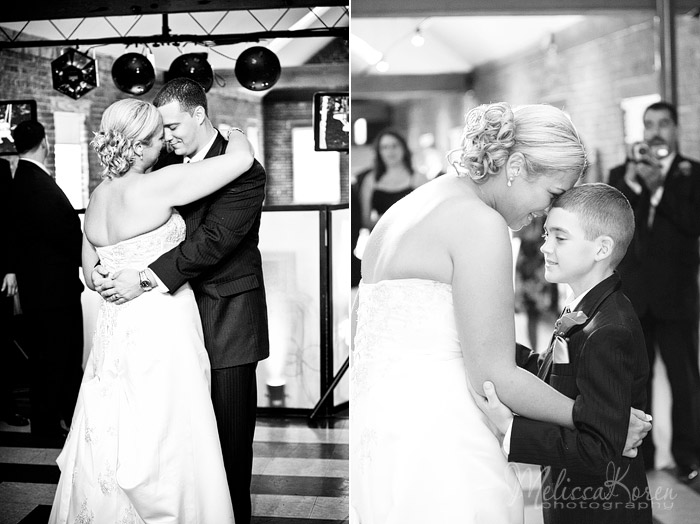 The loft is such a cool place, I love the lighting and the dance floor!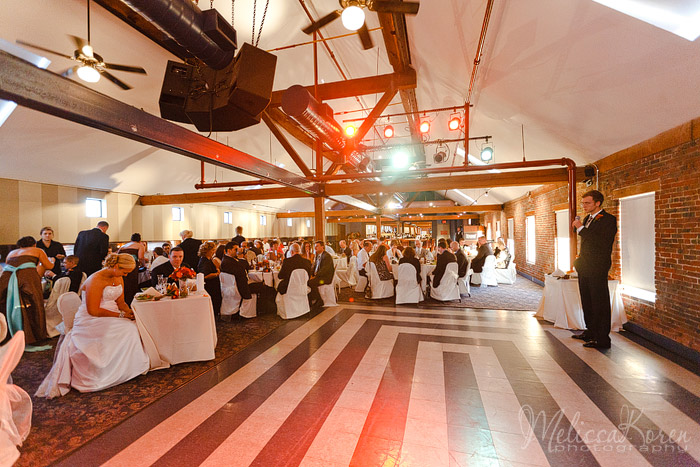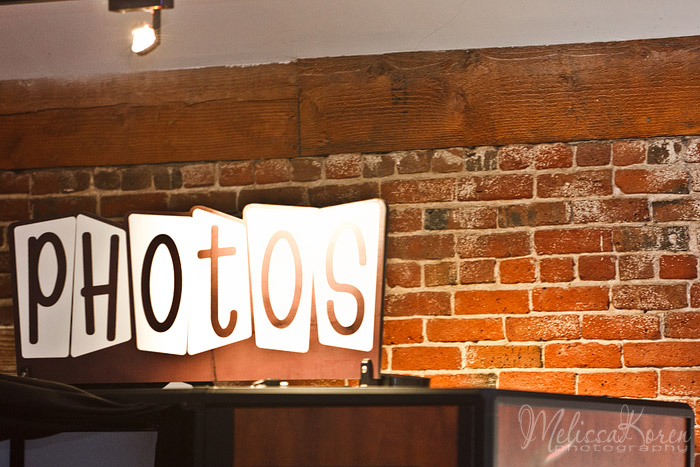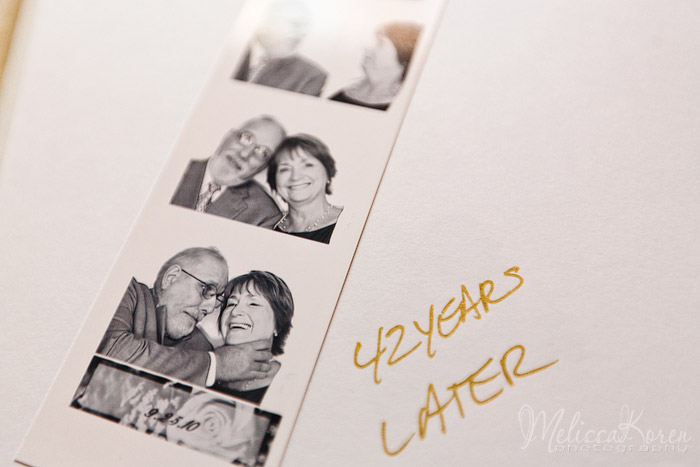 One of many toasts loving these two – I love weddings where you can really feel the love (oh Elton John, please get out of my head, yes, I can, I can feel the love tonight!)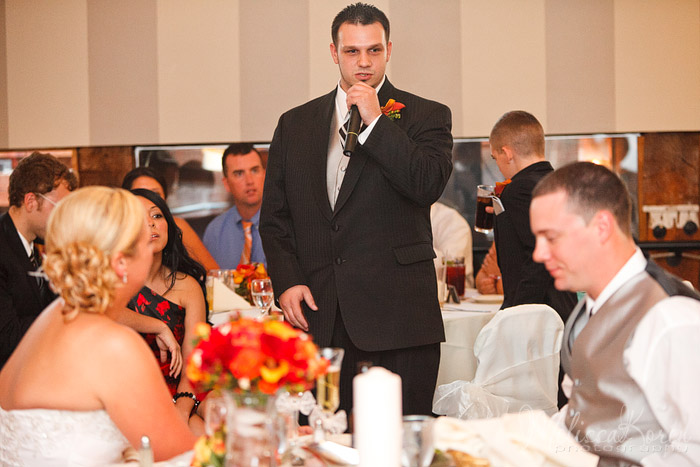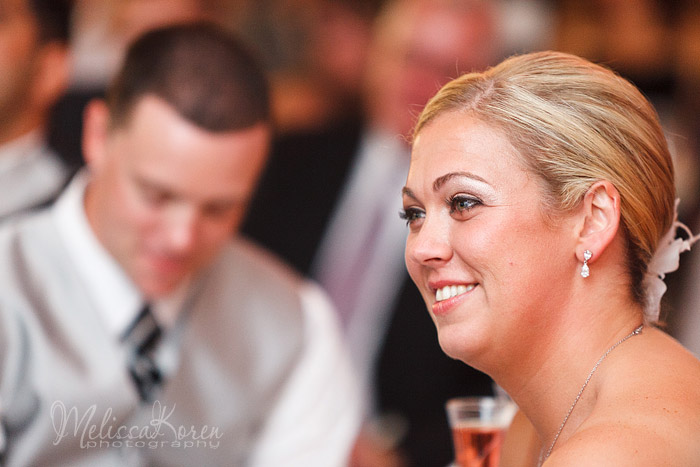 Everyone was emotional when they started talking about how much Shawn loves Bailey <3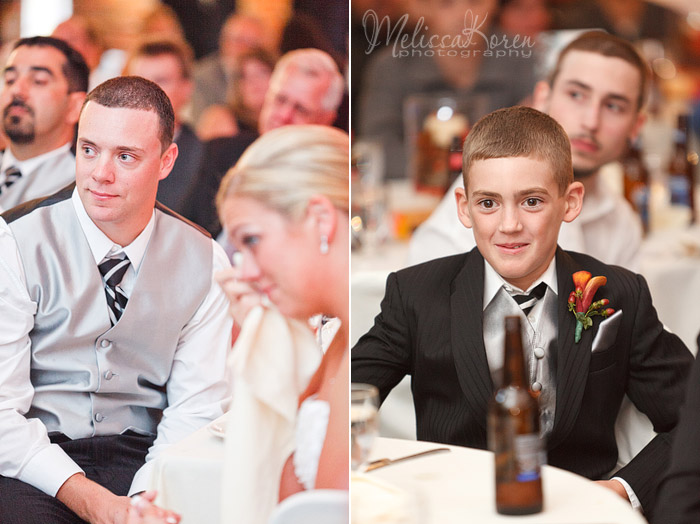 And of course how much they love each other.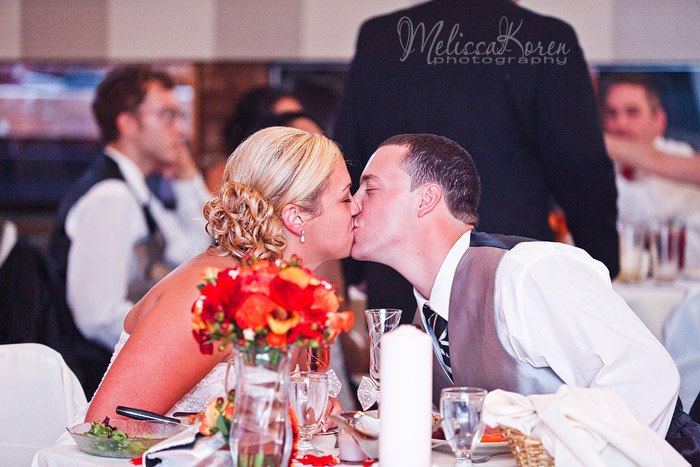 More family time in the Photo Booth!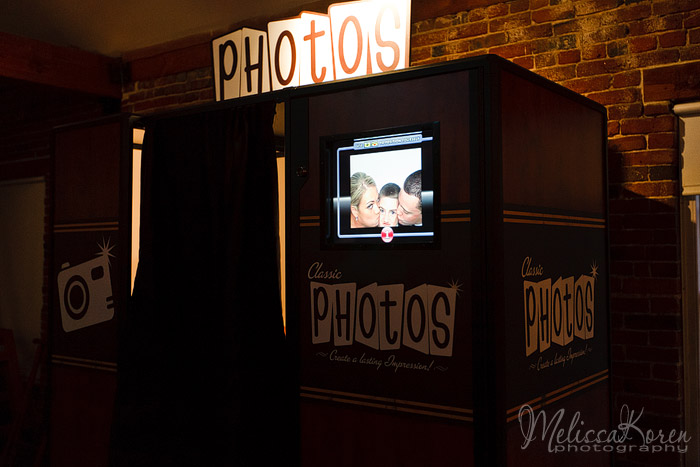 let them eat cake!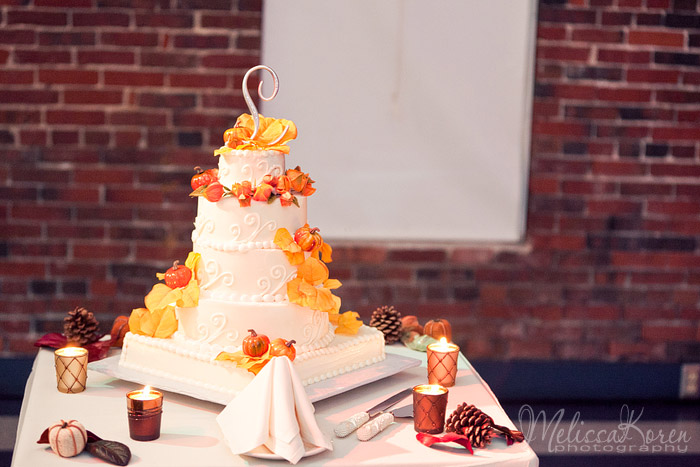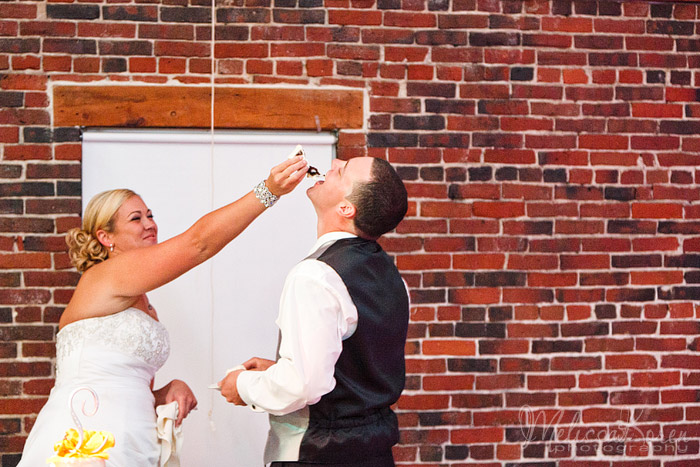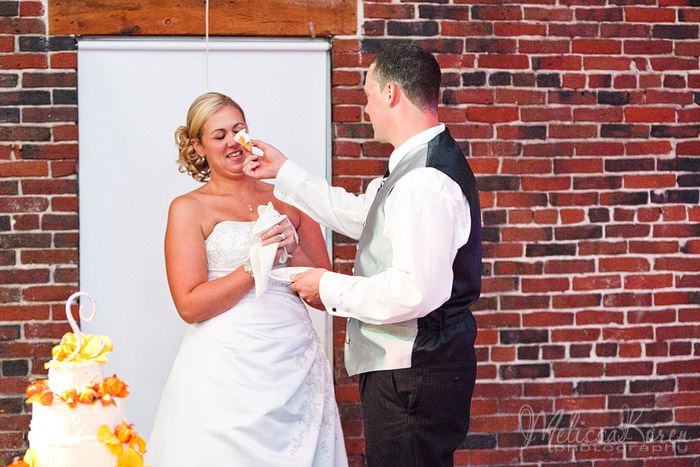 dancing and love from their parents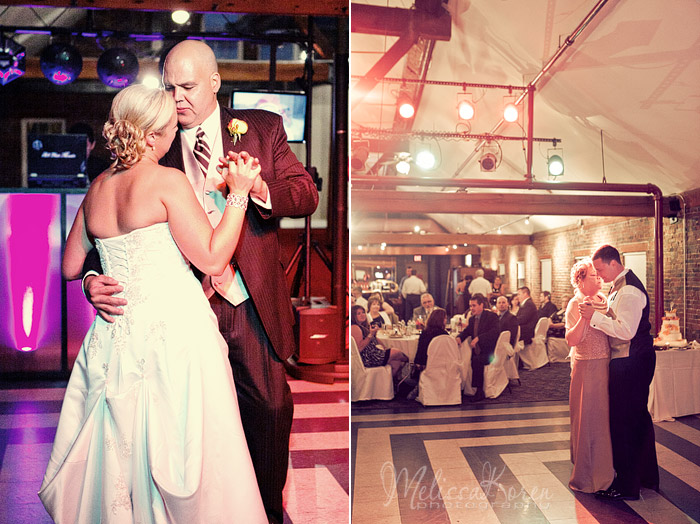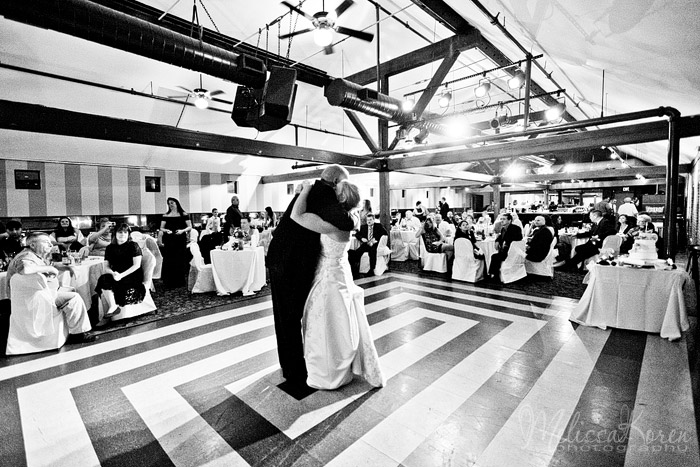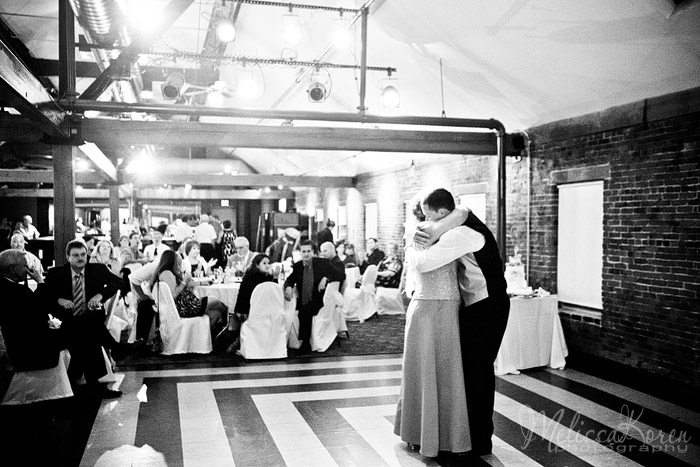 And then they danced the night away!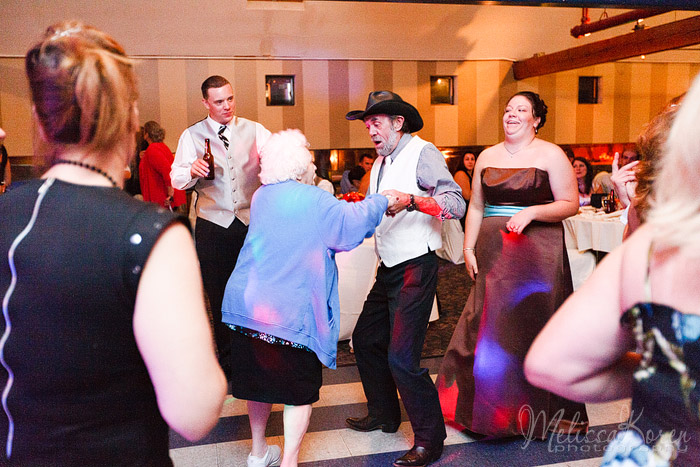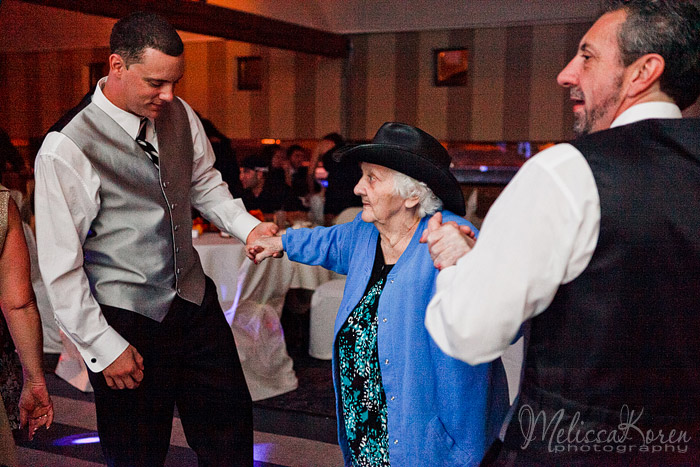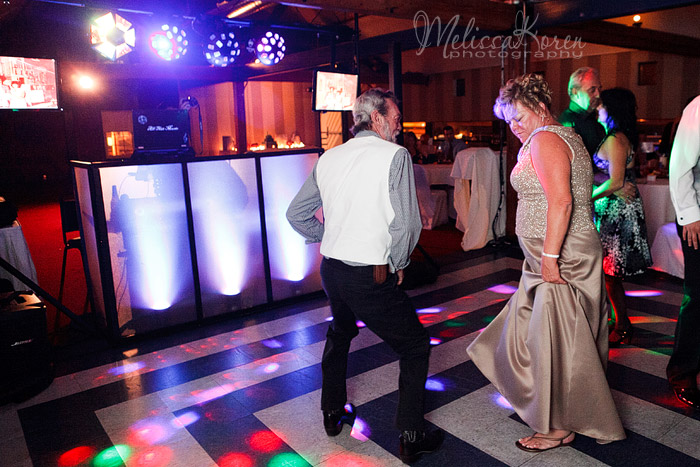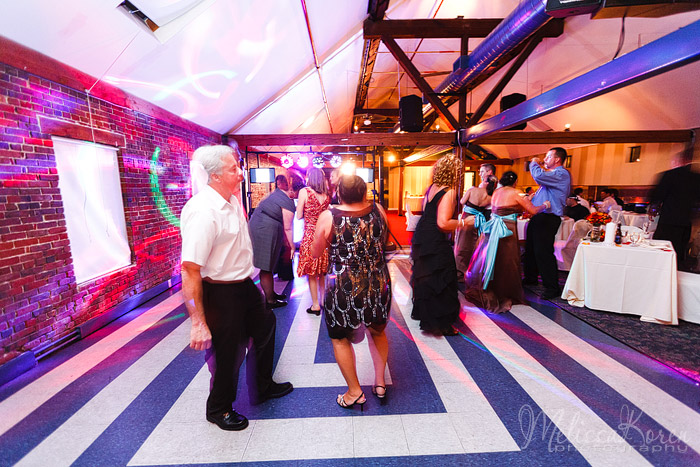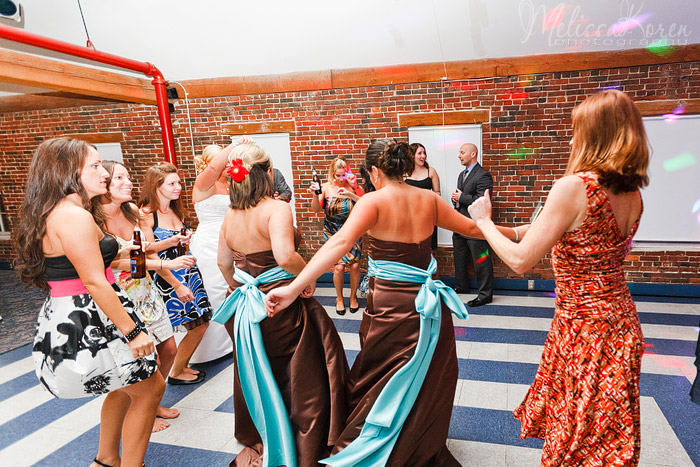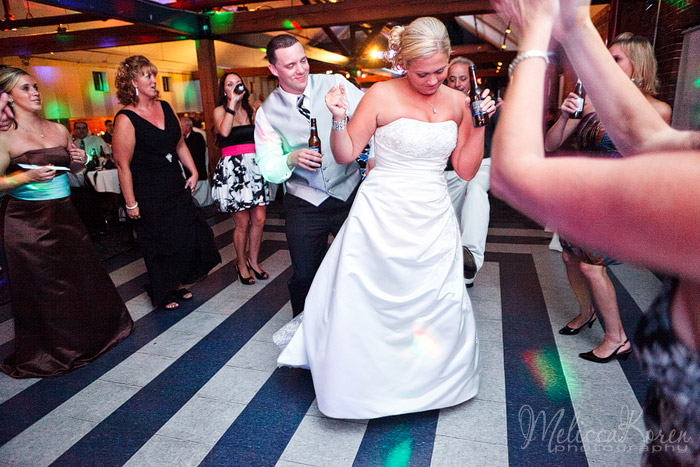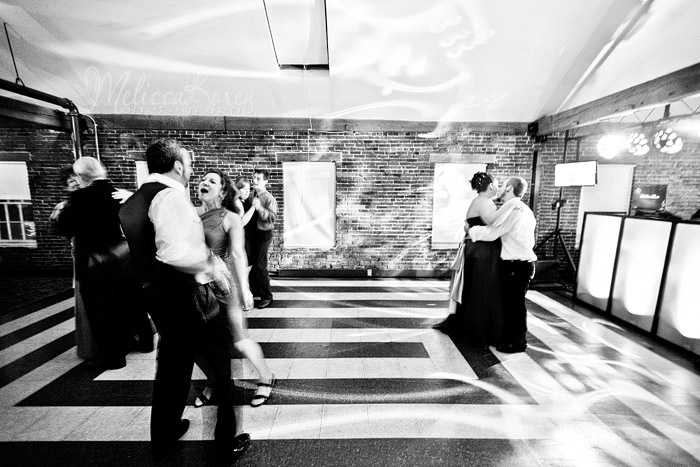 I loved how they took time to dance with each other's parents too.  So sweet!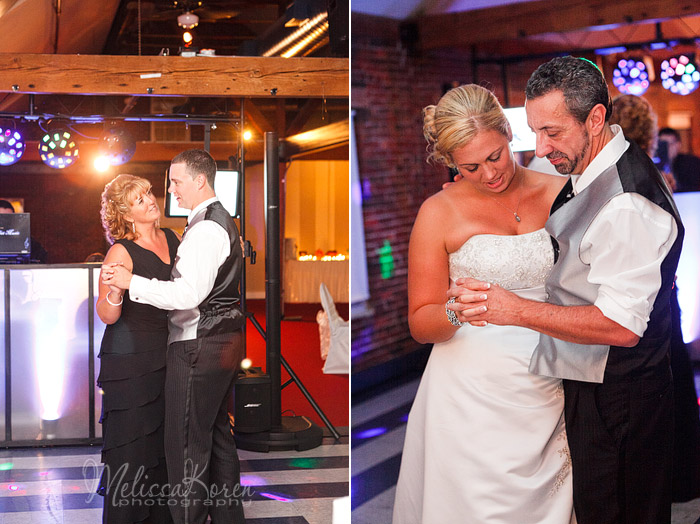 And a dance with their sibling 🙂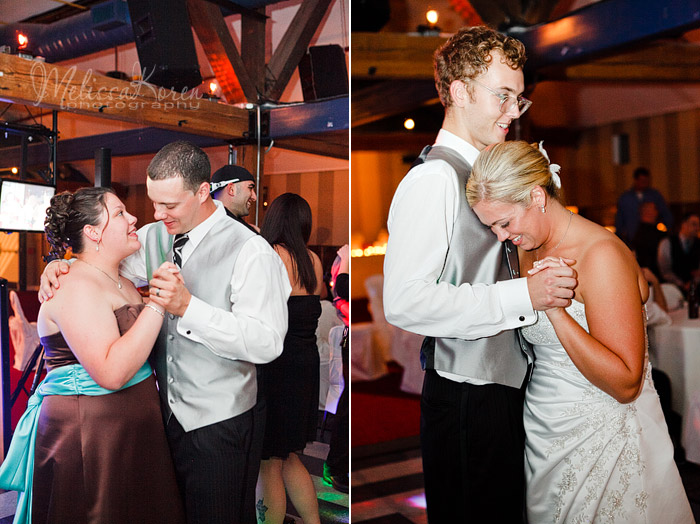 Have I mentioned how much I loved the lights?!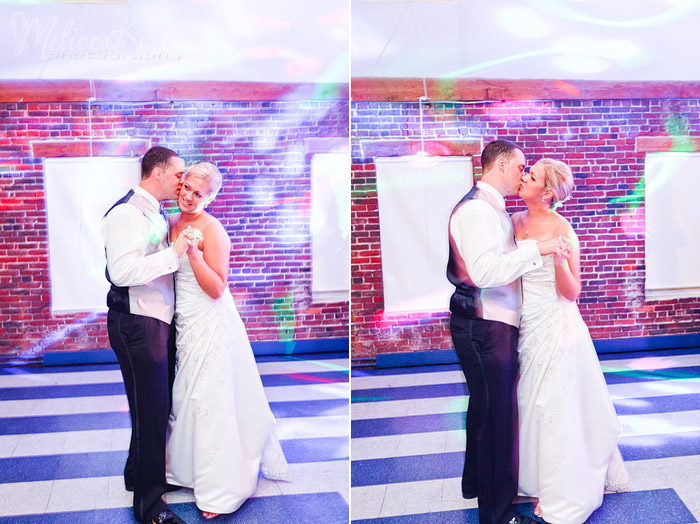 As the night wore on it was time for me to go.  I have no doubt this bunch partied ALL night long but it was time for me to take my leave.  Thank you Secret & Shawn for inviting me to your family affair!
~melissakoren
Melissa Shot our wedding In September of 2010. She was the first photographer we interviewed and after speaking with her, we canceled all our other appointments. Her artistic flare was evident from her website, but meeting with her in person to view her portfolios was an experience in and of itself. Each photograph my husband and I saw seemed to be alive with the atmosphere of the wedding. What impressed us the most was that no two pictures were alike – and no two wedding collections were the same. Melissa seemed to capture each couple's individuality and allowed her pictures to tell their story. My husband and I were instantly impressed by this. Melissa herself spoke about her passion for her work and the joy of photographing weddings.
Everyone who has seen our photos is so impressed – each of them say that mine and Shawn's personality jump off the page. If you never knew us, or how much we loved each other these pictures show that . Three months later, after looking at them millions of times, I still get emotional; and to me that is the mark of a great photograph – you never tire of it, and looking at it brings up so many memories. Melissa did this with each photograph, with each proof.
Being photographed by Melissa was a terrific experience. Not only was she fun to work with, but she was so excited to work with us. Again, this set her apart for me. I have been to so many weddings where the photographer treats it as a job – get in, take the picture, get out – but for Melissa, there is nothing monotonous or rigid about shooting a wedding. She walks into each "job" as a new and exciting experience. She leaves all expectations at the door and tries her best to capture the essence of the couple and their love for each other.
Her genuine love for her work, her passion, sense of adventure, and her easy going personality have made Melissa a true pleasure to work with. I would recommend Melissa Koren Photography to anyone and look forward to doing our family portraits with her for the years to come. ~ Shawn & Secret