Jessica is beautiful.  She radiates positivity and you can't meet her and not smile.  A lot.  When I arrived and found her getting ready I said her hair looked so cute (it was much different than during their engagement photos)  and then she told me that she had gotten it cut off the night before, after saying goodbye to Tim.  He loves her hair short so as a wedding gift/surprise she chopped it all off for him!  It was such a cool gesture and added another element of anticipation to the day.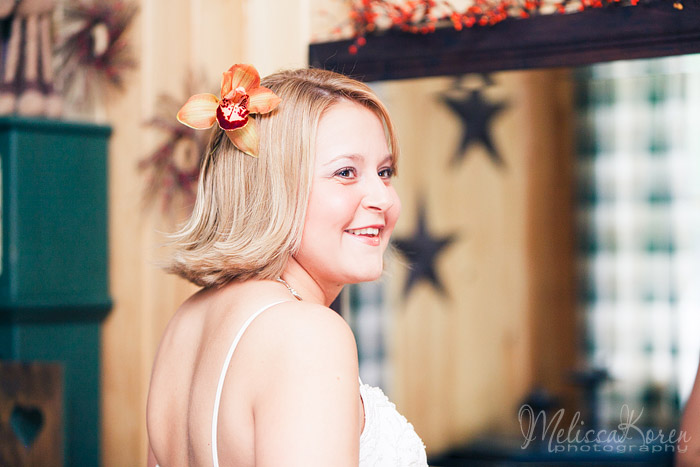 The wedding and reception were held at Jessica's parents house.  They had set up the chairs and her mum had worked all summer cultivating the plants and flowers to add to the aesthetics.  It was gorgeous.  The bridal party came out of the house and down the aisle but you couldn't really see them until they were coming straight up towards the arbor.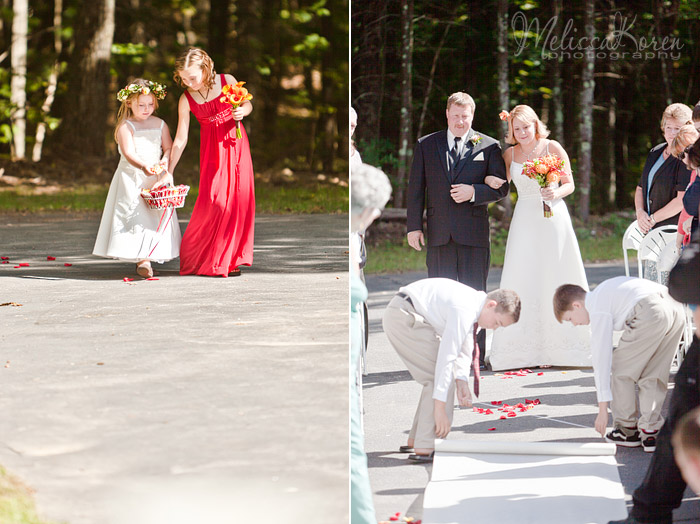 And thats when Tim saw Jess, and started to well up with tears.  Which in turn caused me to well up with tears.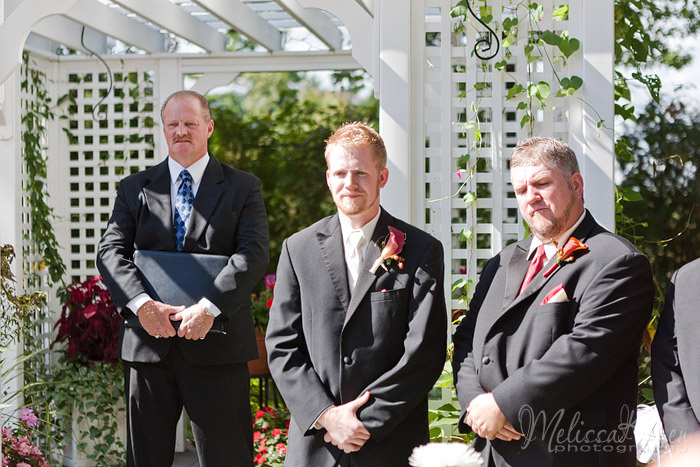 I think there were a lot of tears going around <3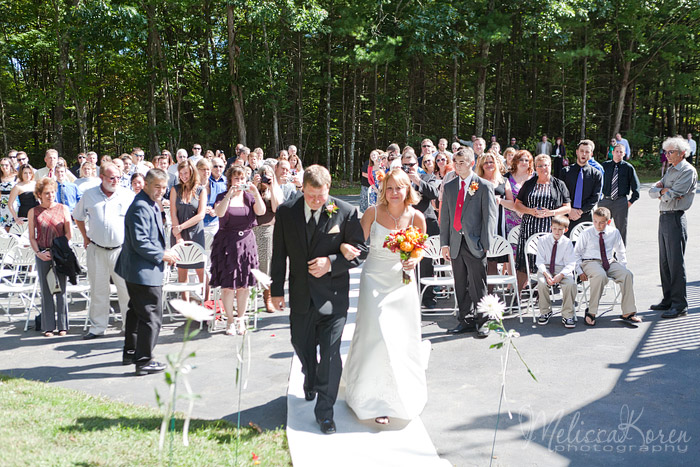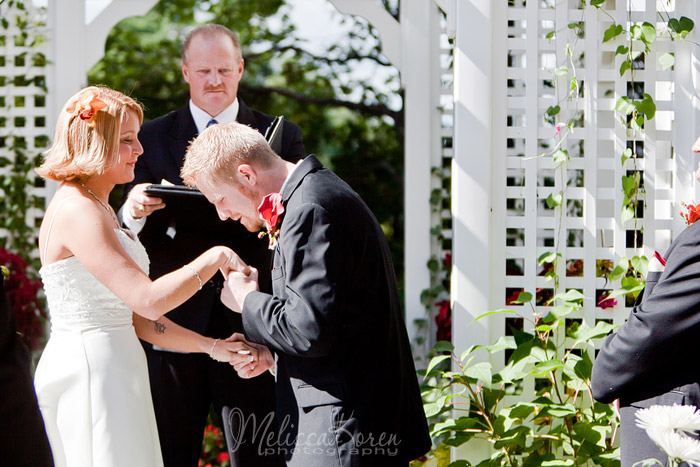 See, Gorgeous!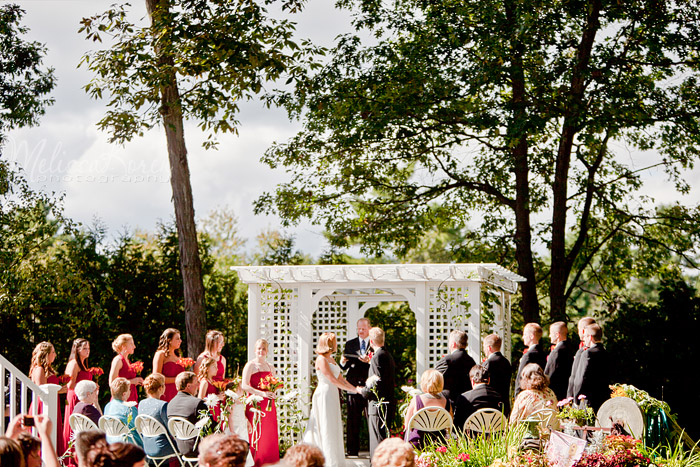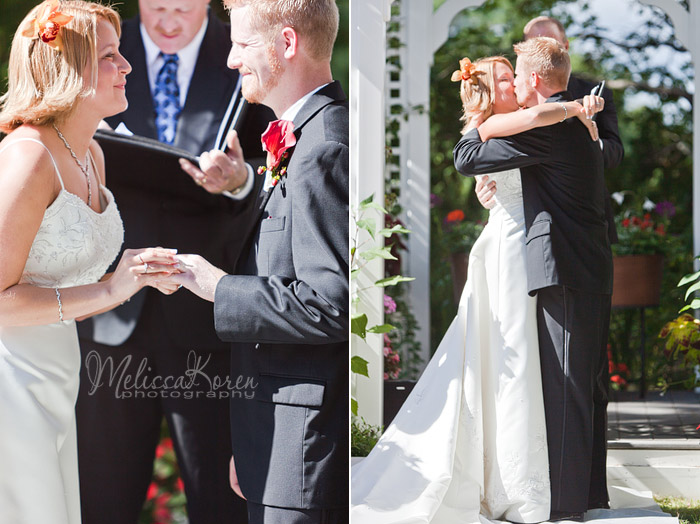 Married, and quite pleased with themselves about it too.  Rightfully so.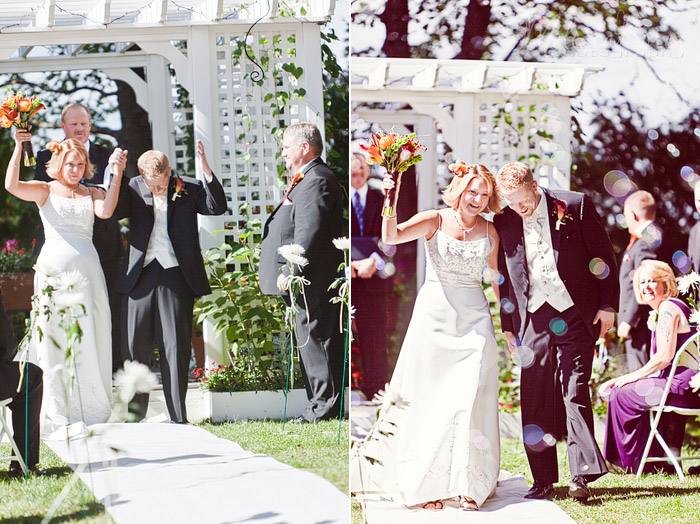 And then they all danced down the aisle.  They all danced all night – but more on that later!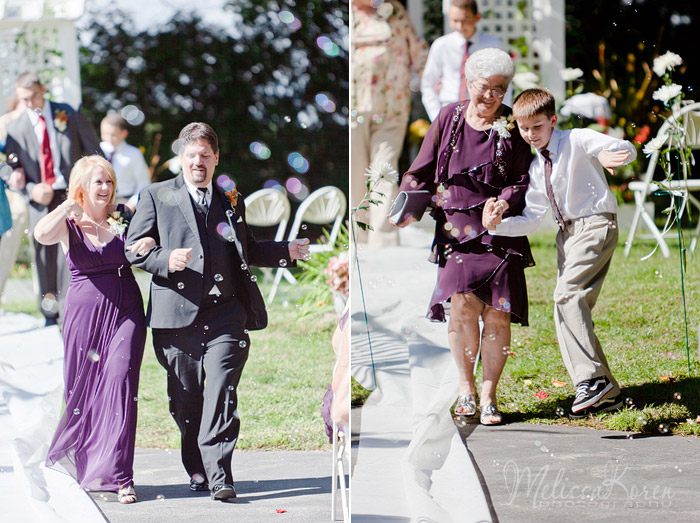 First it was time for some fun formals.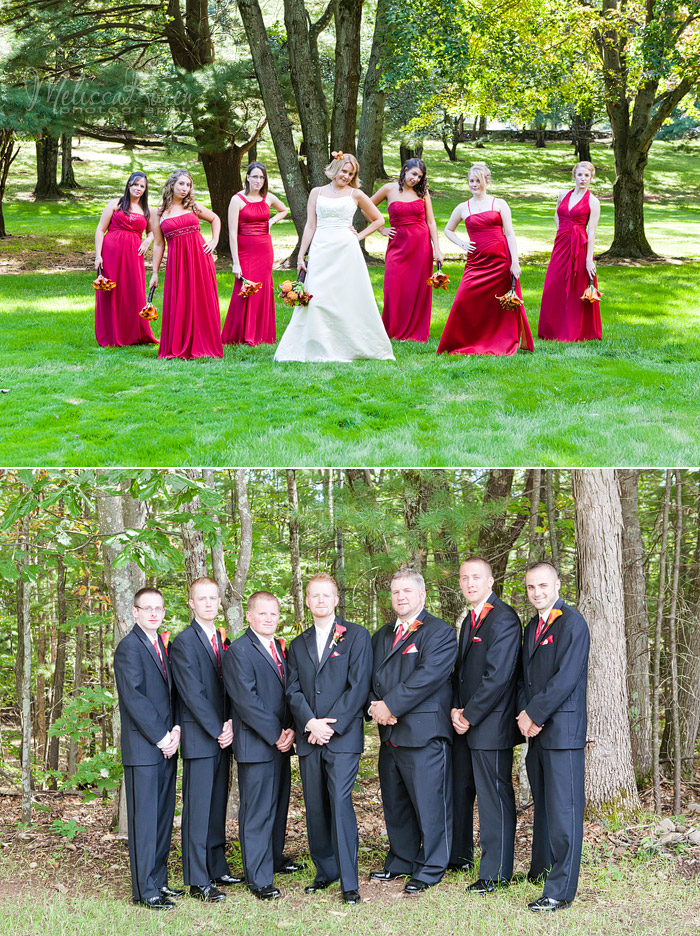 This crew makes flying look easy!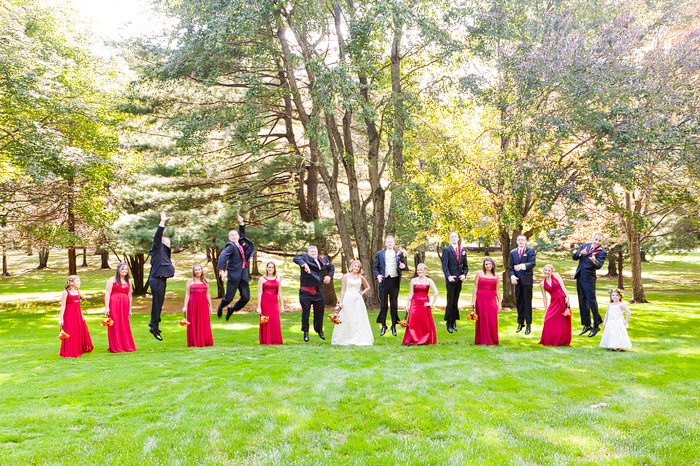 "ooo ooo ooo —  can we do a pyramid?"… "I don't know, can you?"   I guess the answer is yes!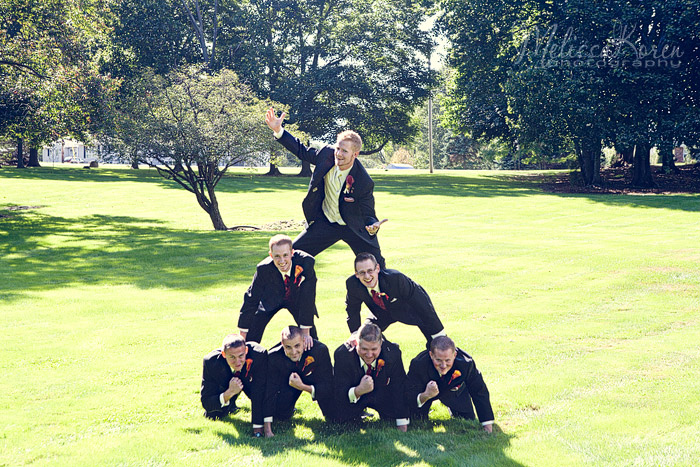 Then it was just the 3 of us.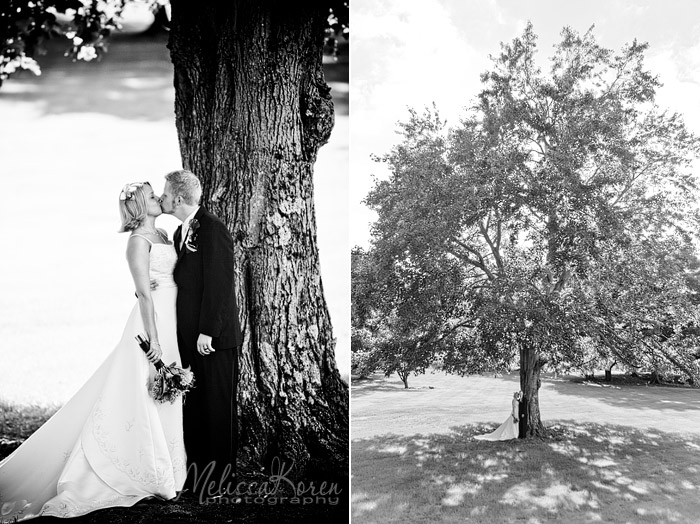 These two are such a beautiful fit.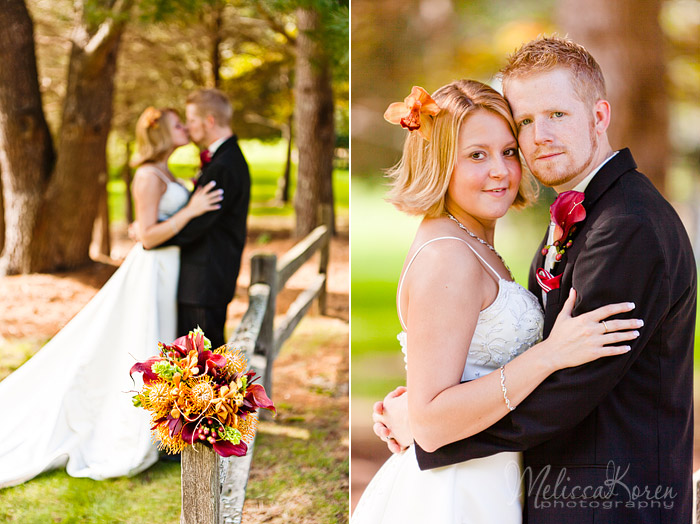 I loved the centerpieces, and that I could make their wedding date out of their table numbers 🙂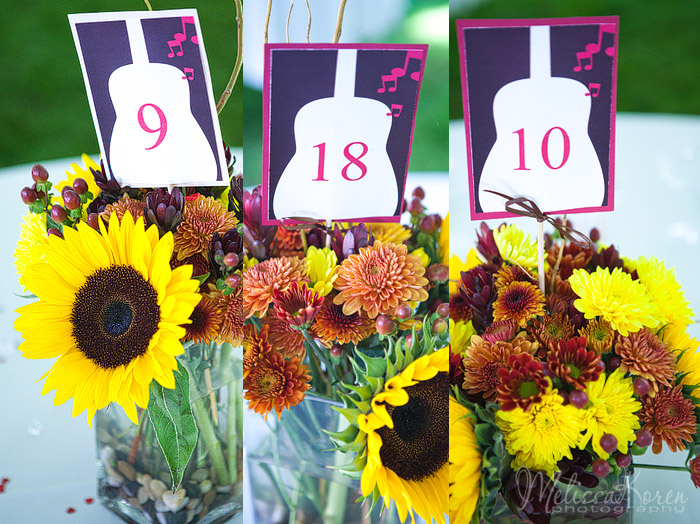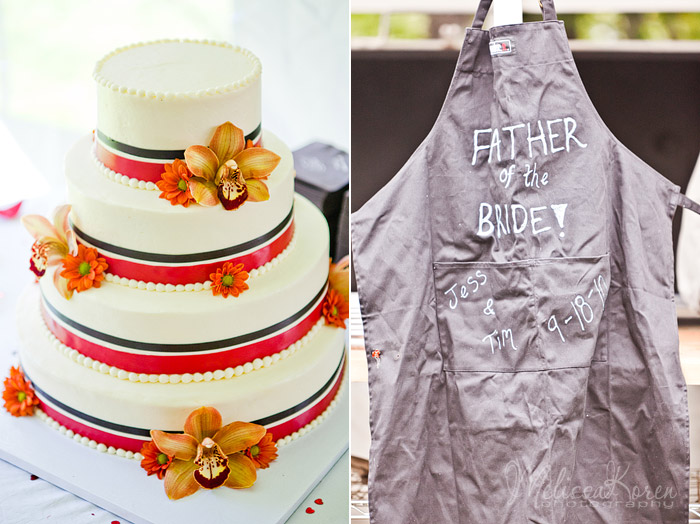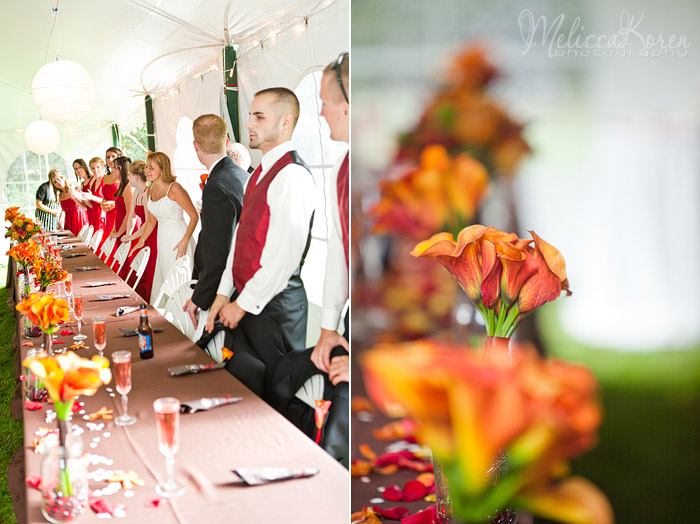 These two were toasted and roasted by their family with the utmost love and regard.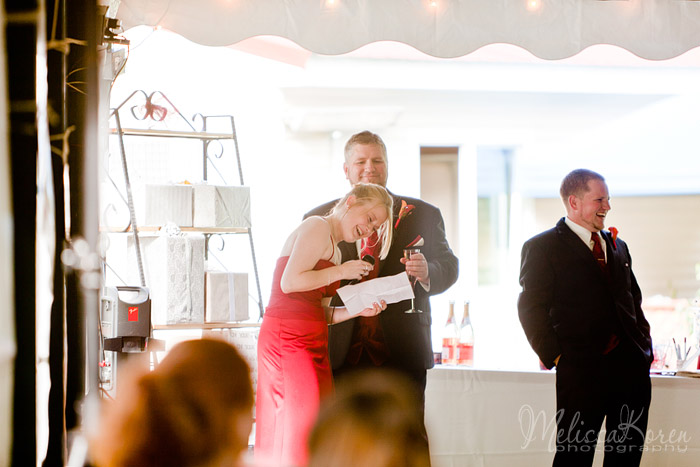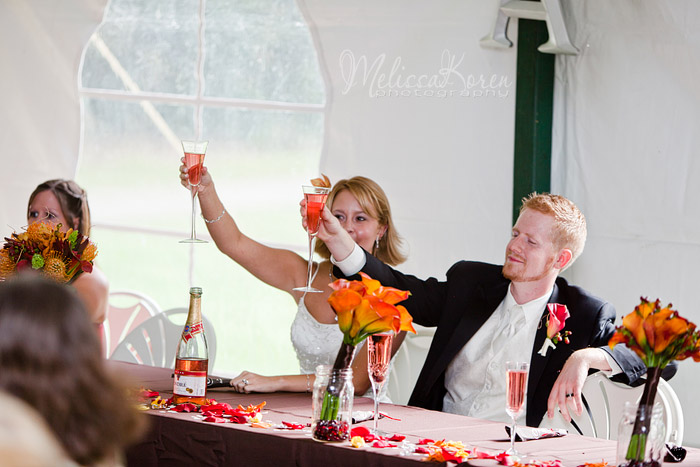 Just the simple act of holding hands and being in the moment with each other *sigh*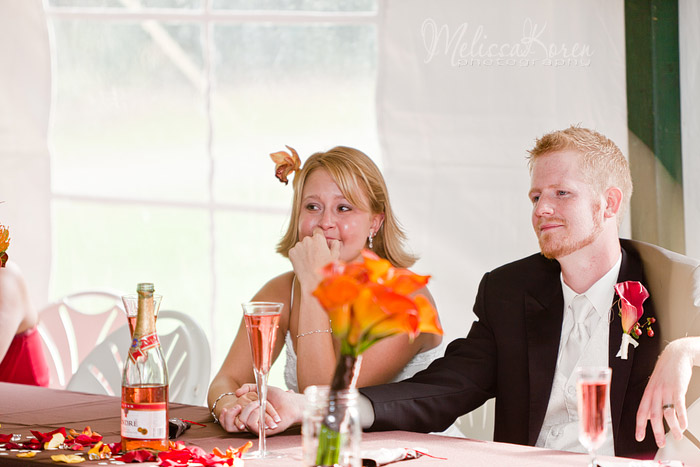 They infused themselves into ever detail and ever aspect of the wedding.  These film strip time line photos are too cute.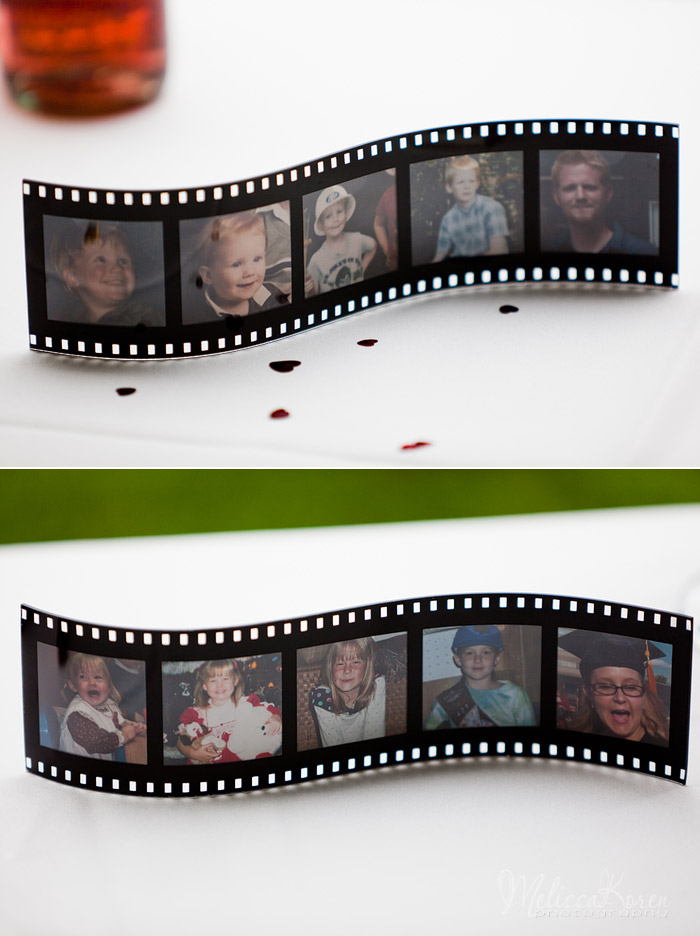 I love it when the couple makes their own toast.  Jess & Tim eloquently thanked everyone who had been with them through the journey that brought them to their wedding day.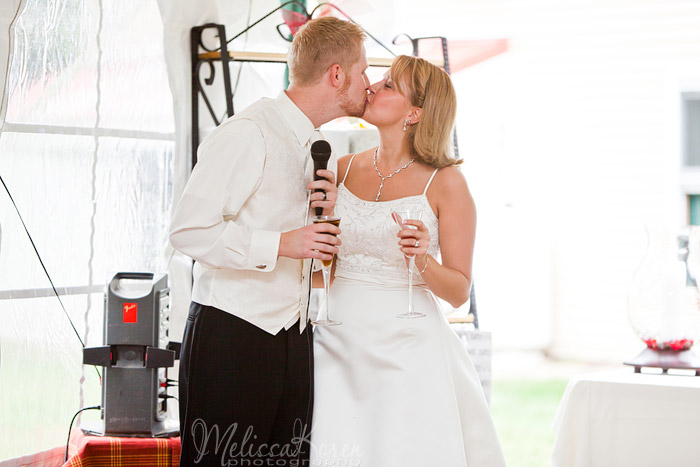 this IS what love looks like.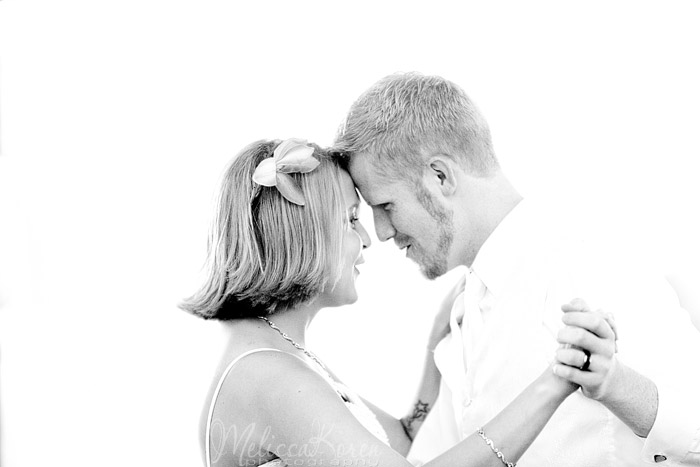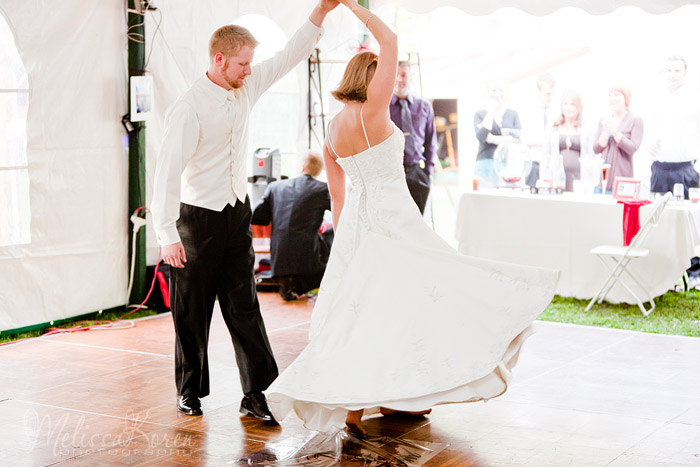 Love and a few dance lessons 😉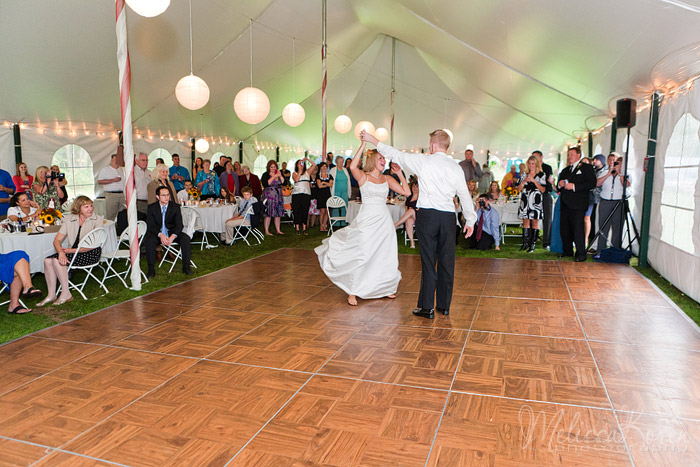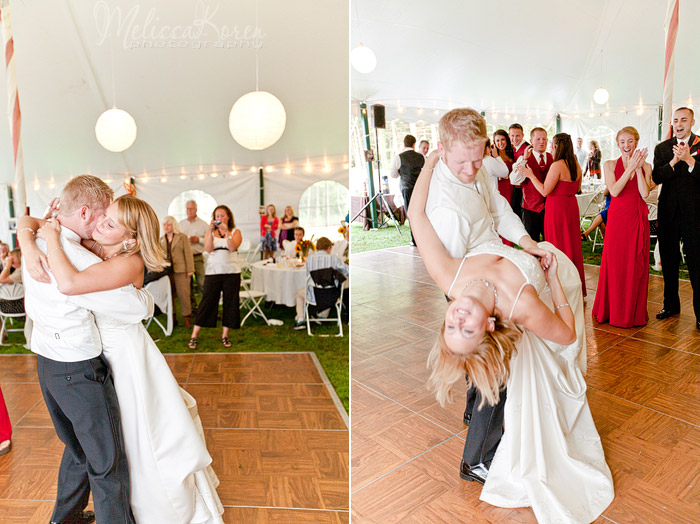 And then Jess & her dad had a lovely slow father daughter dance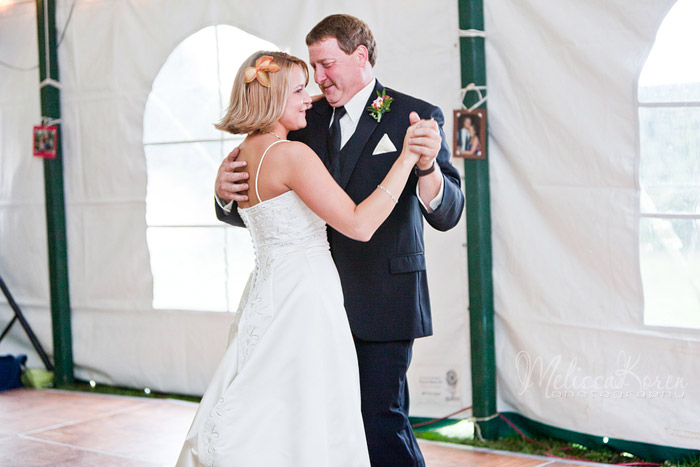 That broke into some boogie woogie and brought the crowd to their feet!
I think Dad was relieved when it was over 😉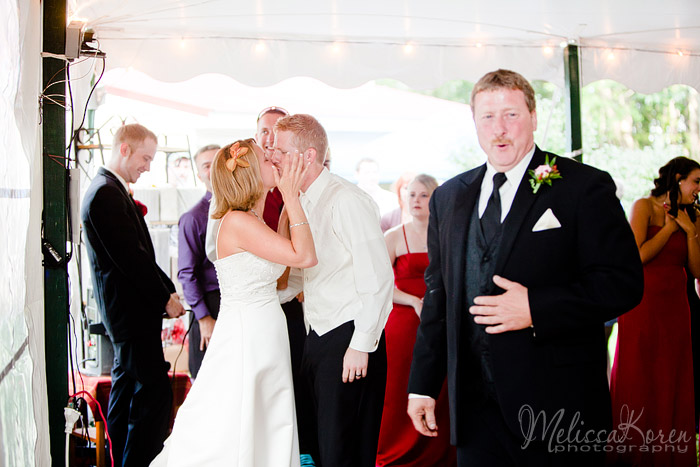 Then Tim & his mother shared a lovely dance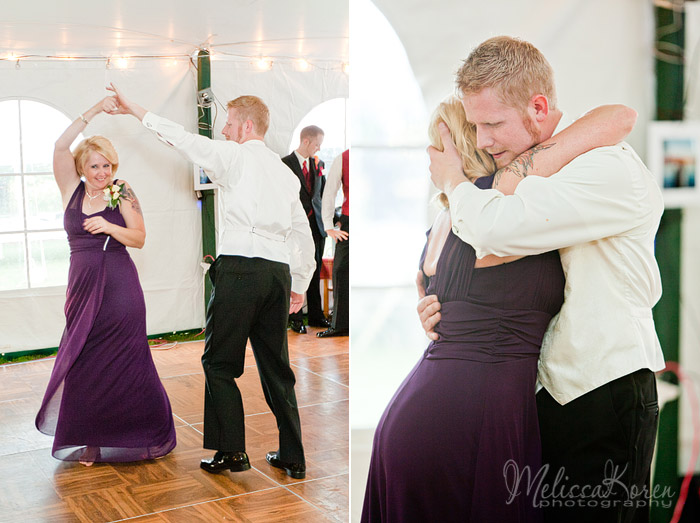 I l.o.v.e. this photo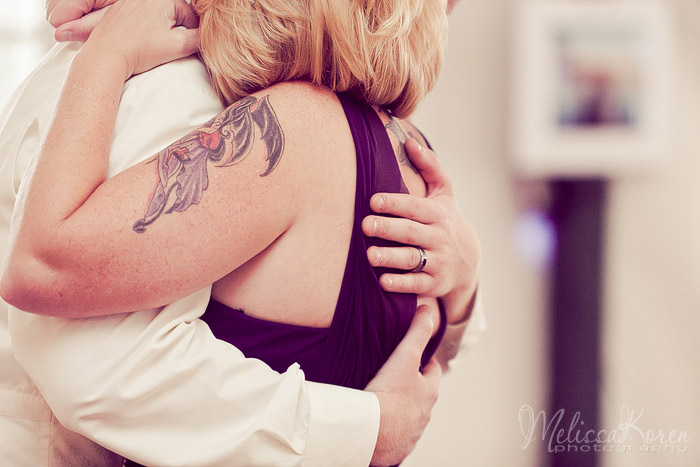 Remember what I said about the dancing?  This bunch danced all.night.long and they busted some serious moves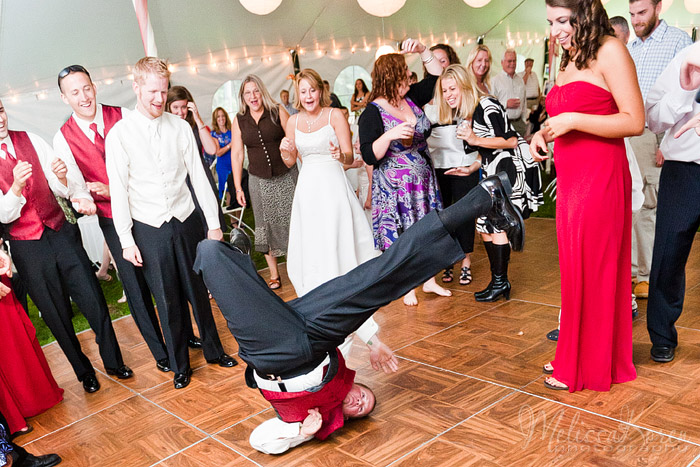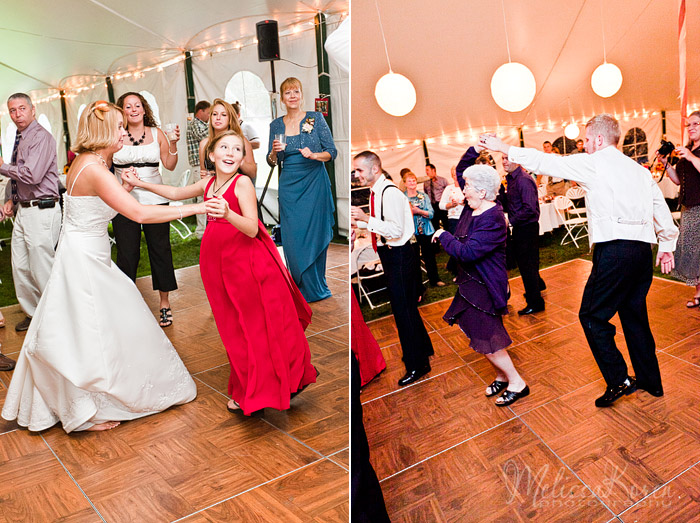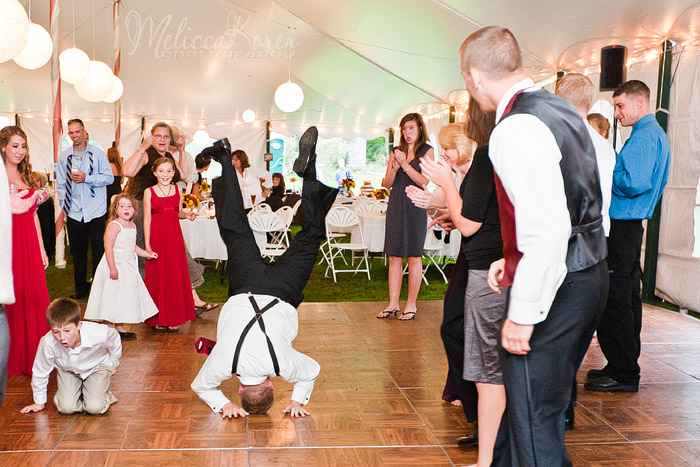 This was definitely a family affair!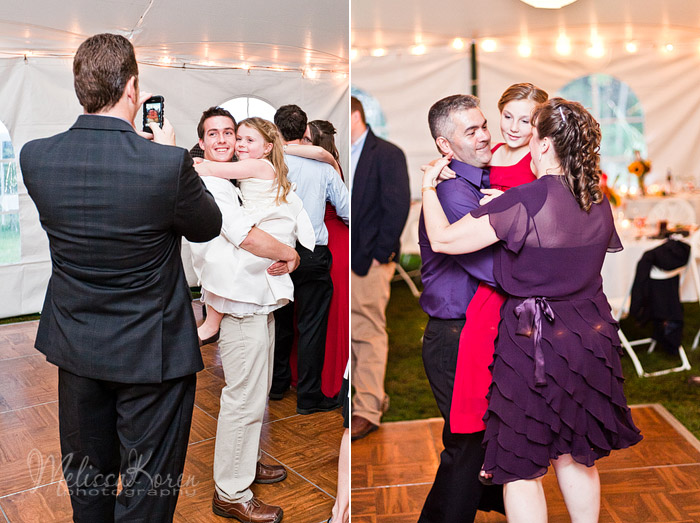 When a sweet innocent cake feeding…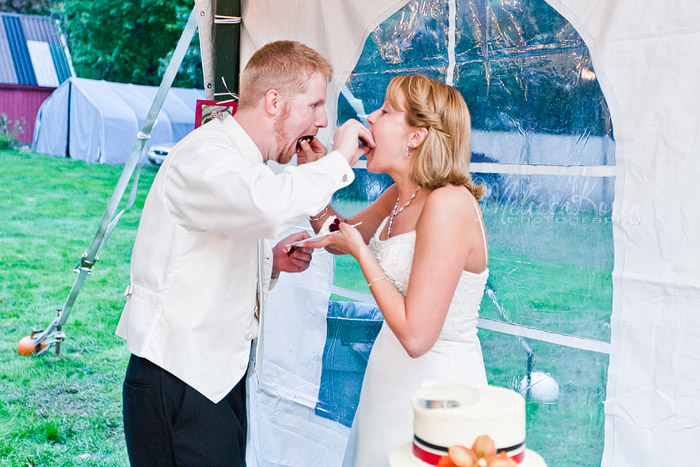 goes awry….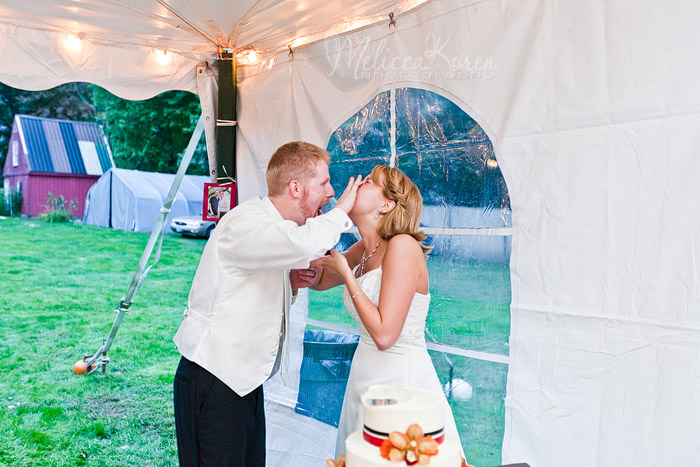 Jess threatens revenge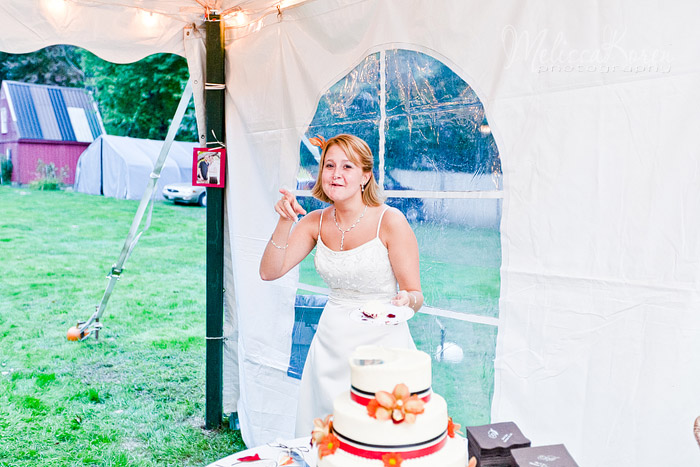 So her dad steps in to keep Tim from being lonely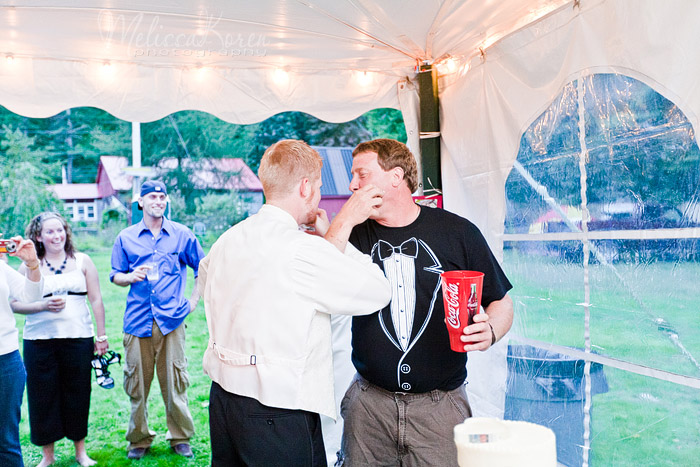 and then Jess steps in and Tim gets what's coming to him!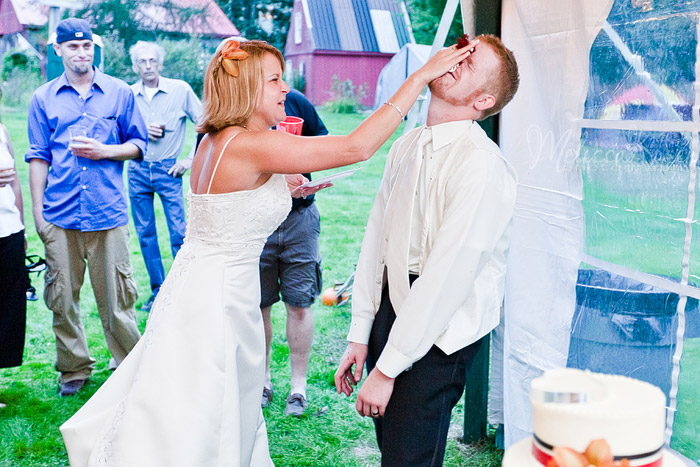 She did try to run away, but he caught her and they made up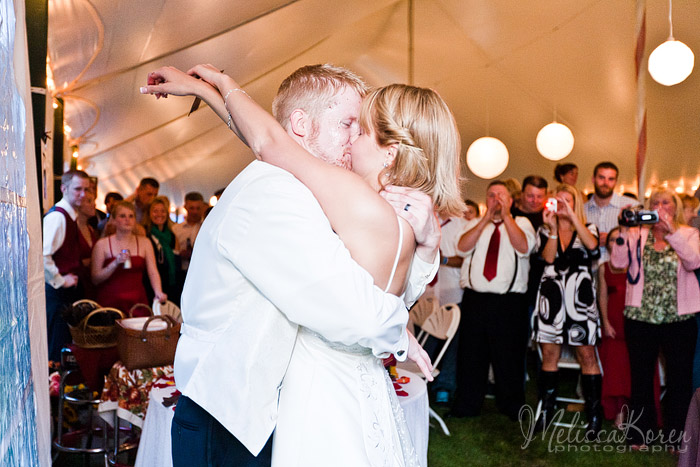 Just in time for the first lap dance/garter removal I've been witness to.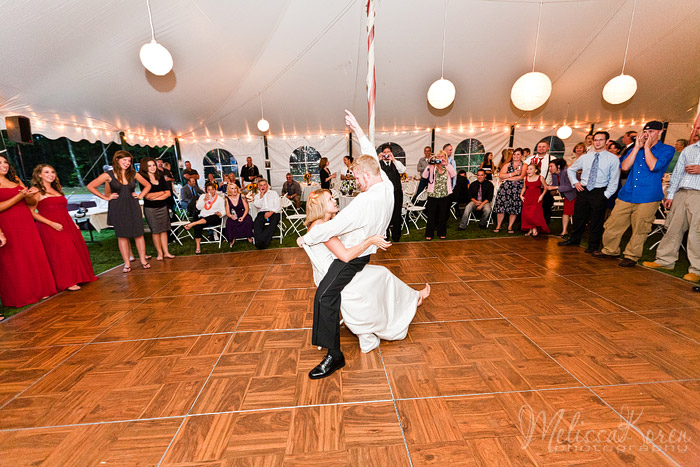 Too. freaking. funny.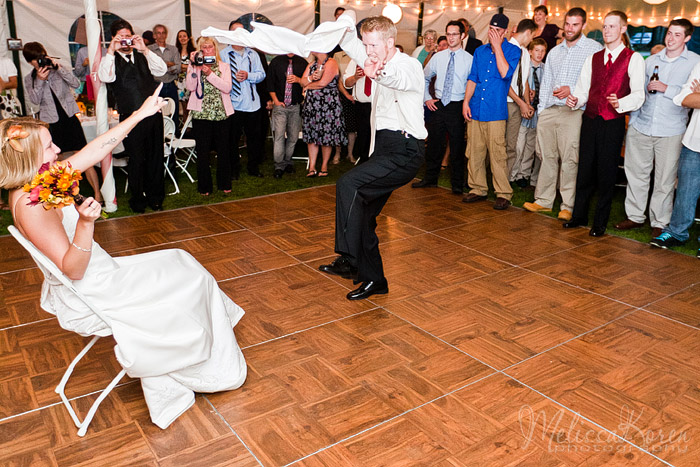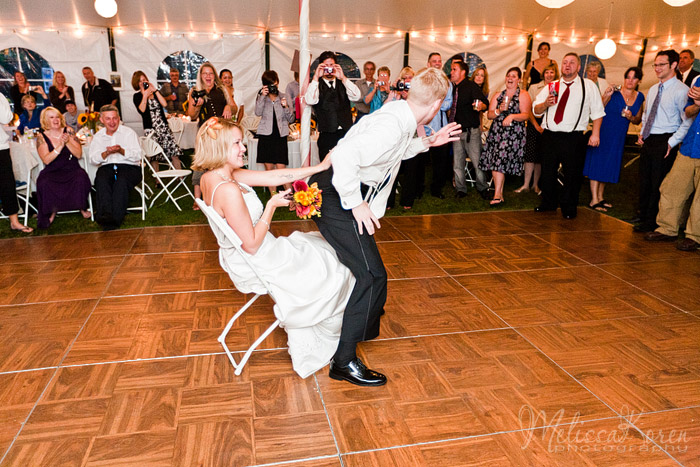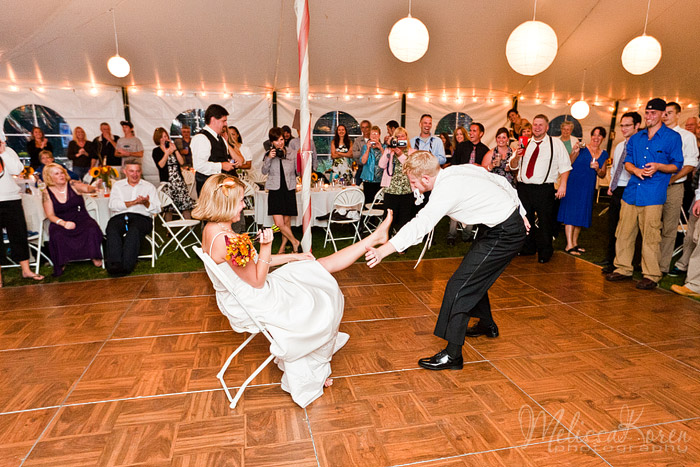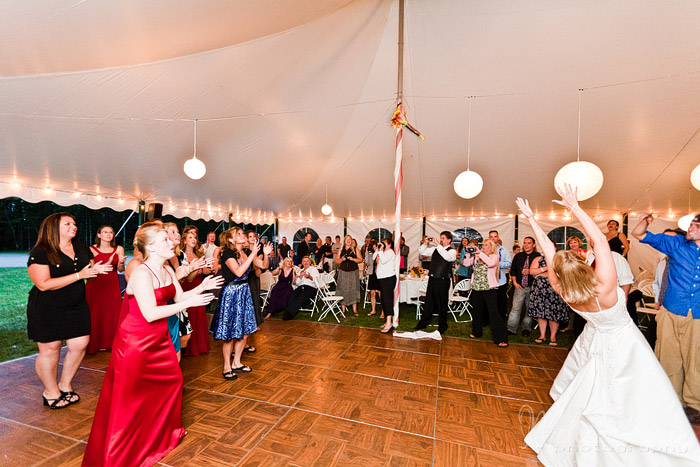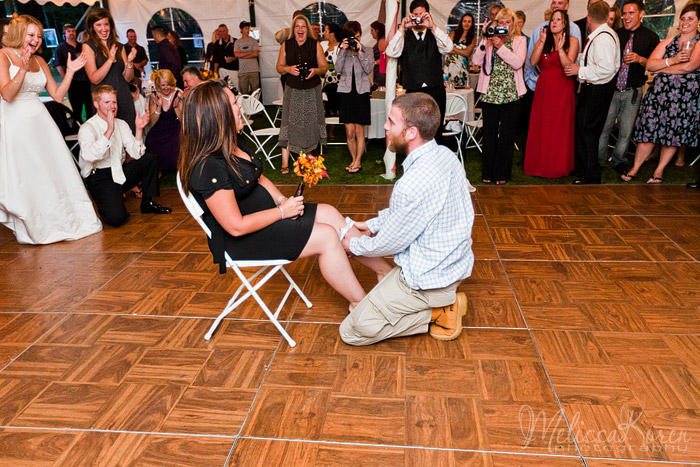 A good old fashioned dollar dance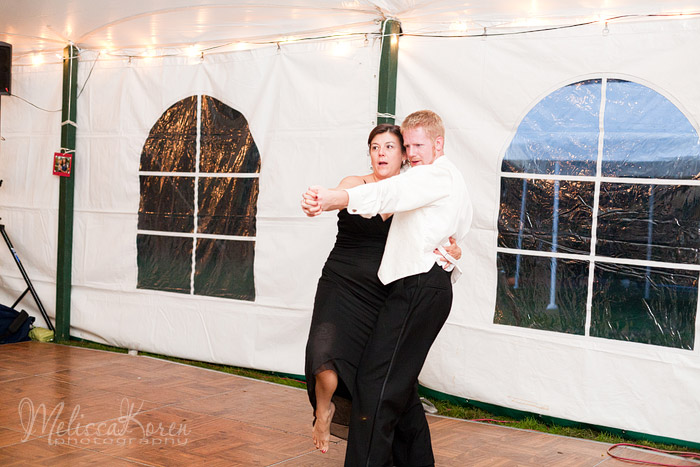 Soon after that it was the end of my time and they were stilllllllllllllllllll dancing!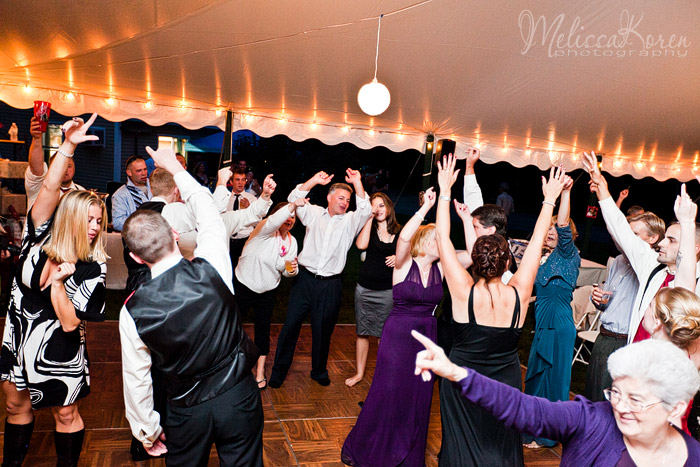 And a good time was had by all.  Thank you so much for including me in that.
~melissakoren
I had been searching for a photographer for a few weeks when a neighbor referred us to Melissa. Being a "do-it yourself" bride, I was given a lot of advice on what I should pay, what I should look for, does she use a good digital camera…etc, etc. (I'm sure you get the picture-no pun intended.) My (now) husband and I met with her and immediately felt comfortable. She is fun and witty and knowledgeable about her field. Not to mention her prices are great if you're on a budget like we were. Melissa made us WANT to get our pictures taken by her. We planned some engagement photos and had a really good time with her as we walked around. What I liked best about the session was that she was open for anything and took into account that they were OUR pictures. She wanted to make them mean something. And she did. We used them around our reception. On the day of our wedding though, she ROCKED, for lack of a better word. Not only did she take amazing pictures of everything and anything, she helped pin boutonnieres on the groomsmen and fathers, she preformed emergency surgery on my bustle when it kept dragging, and she made us laugh the whole time. Melissa is truly a great photographer because she knows the ins and outs of her trade and recognizes the importance of laughter and simplicity on a day you'll remember for the rest of your life. We'll be using her for years and years to come. We highly recommend her!  ~Jess and Tim