I've said it once and I'll say it again, I'm sure.  The best recipe for forever is a little romance and a lot of silliness. Julie & Eric have that down to a tee. Even though Julie had warned me that Eric was a "smart alec" and was going to try and "mess with the photographer" I wasn't prepared for just how much I would laugh during their Spring Sunset Prescott Park Engagement Session!
It was an oppressively hot day. As the evening turned to dusk, the sea breeze picked up and cooled down Prescott Park to a perfect 70 degrees. Things started off lovely but docile – It was obvious how much love and respect these two have for each other.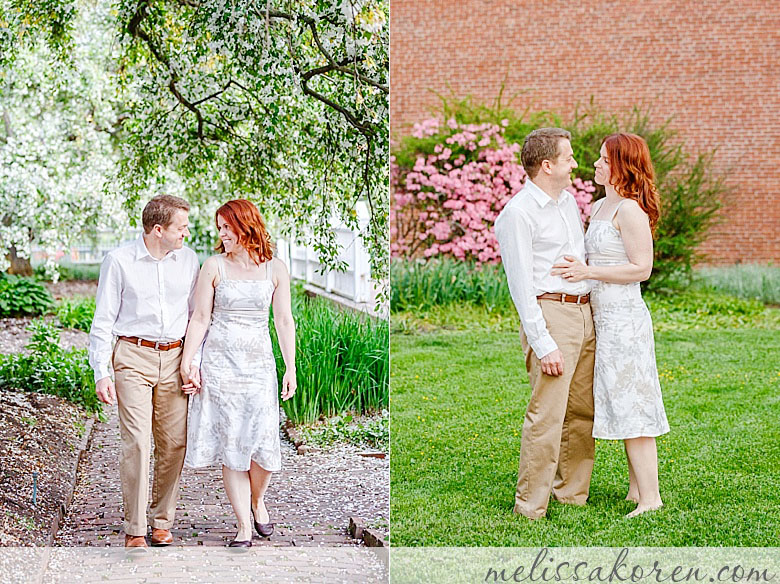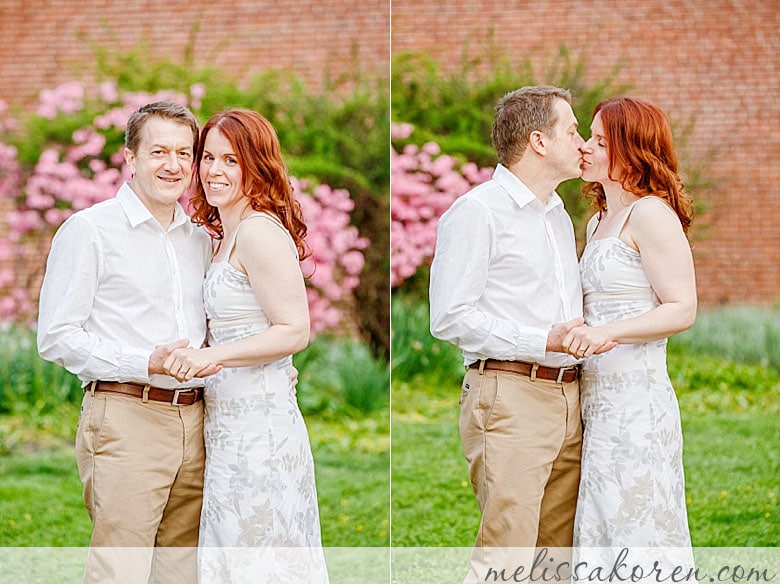 Hold her close.  No, no – Hold her closer!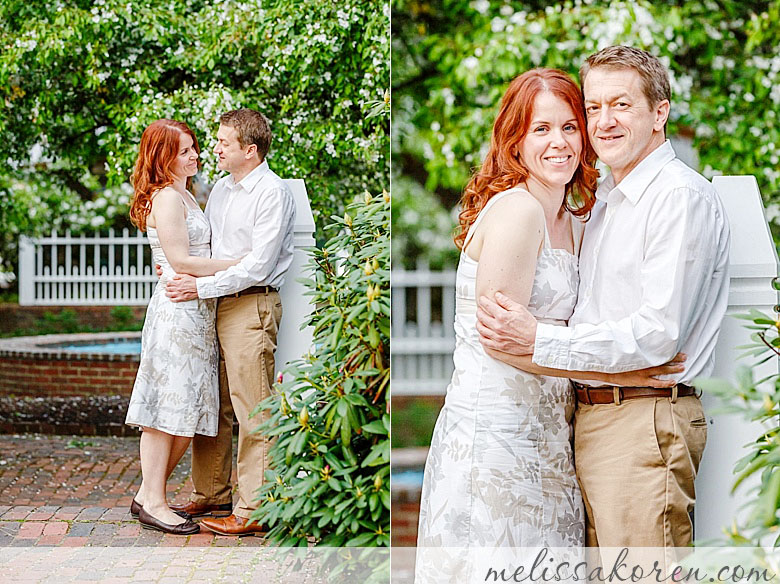 Then as the session wore on, Eric started getting the giggles, and he's make faces to make Julie belly laugh.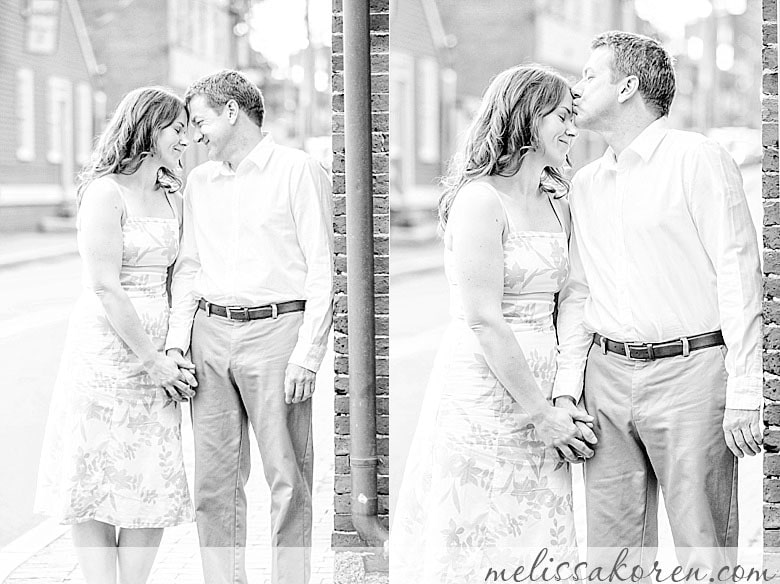 (lilacs are my favorite.. all this green makes me kind of ennui on this dreary January day .. 2 months til spring!)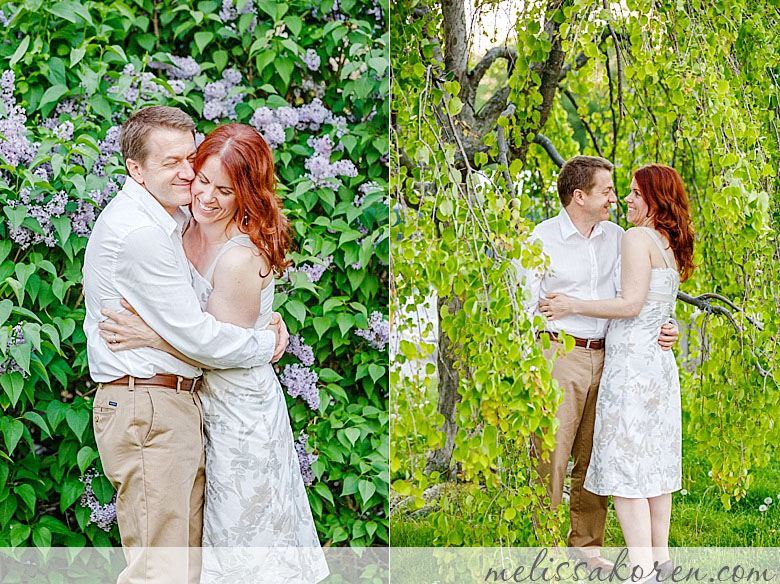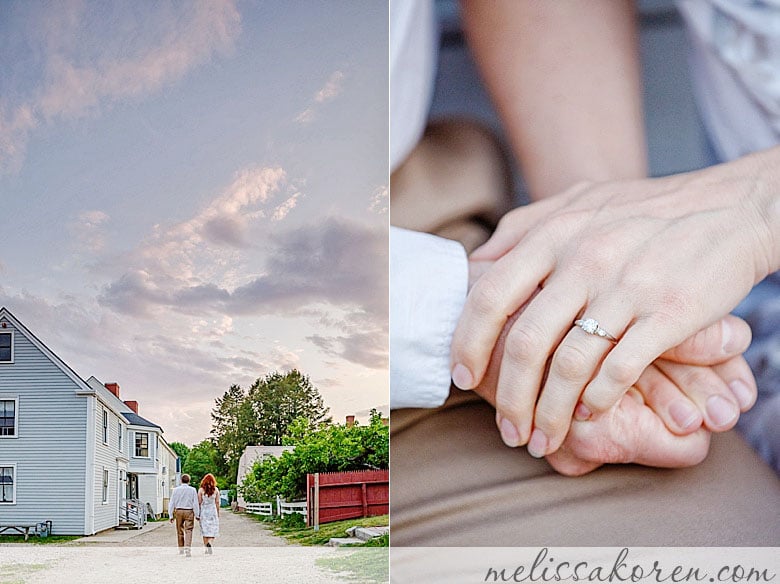 Hello my favorite picture!!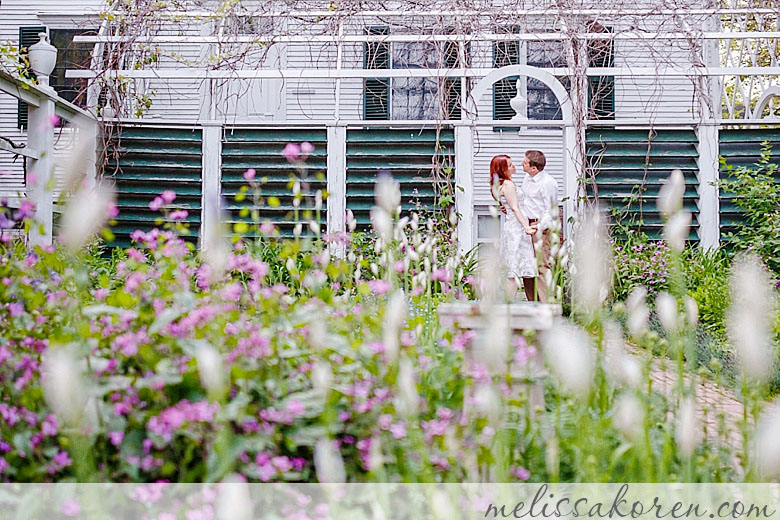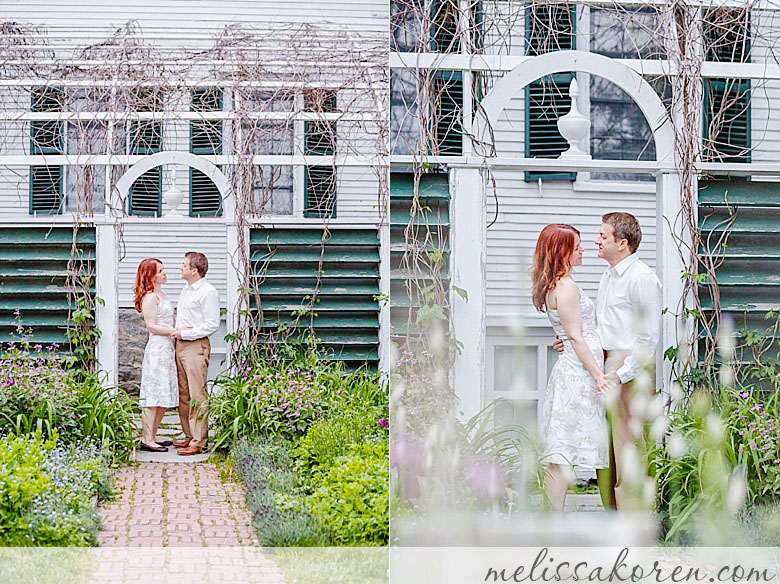 By this point, we'd broken out in full-on hilarity. 
But we settled for a few last images as the sky took on these beautiful soft clouds and muted sunset tones.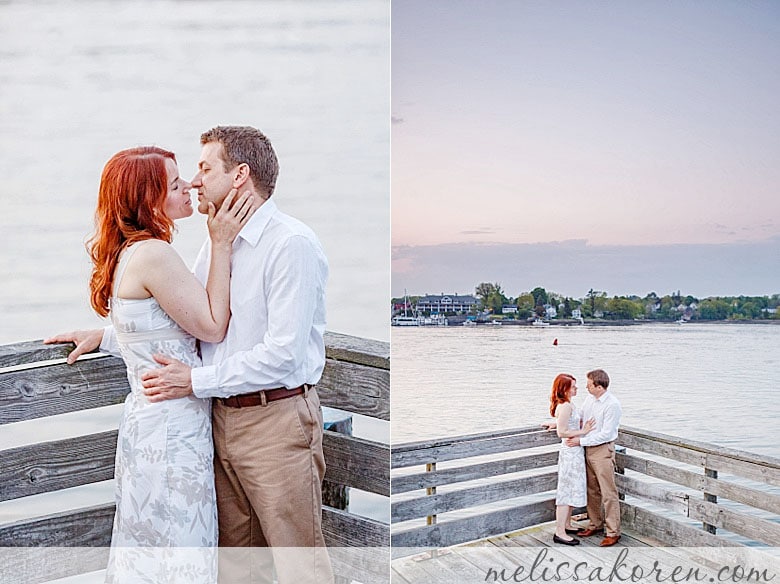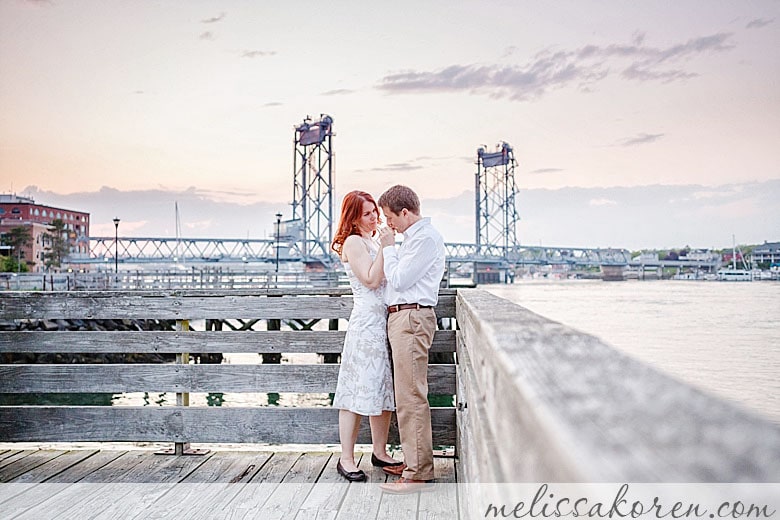 {And in conclusion – the obligatory SEO. Maine and Portsmouth, New Hampshire Spring Sunset Prescott Park Engagement Session, Melissa Koren Photography, photographs good people. Wonderful, loving, quirky, sassy, laughing, fantastic, and often cheeky people like you! You are good people! There are adventures to have and memories to keep so let's get to it! If you're in love in New Hampshire and looking for a photographer for your Prescott Park engagement session, you can see more of my work online at melissakoren.com and also on Facebook. If you'd rather contact me directly, please email me at melissa@melissakoren.com}