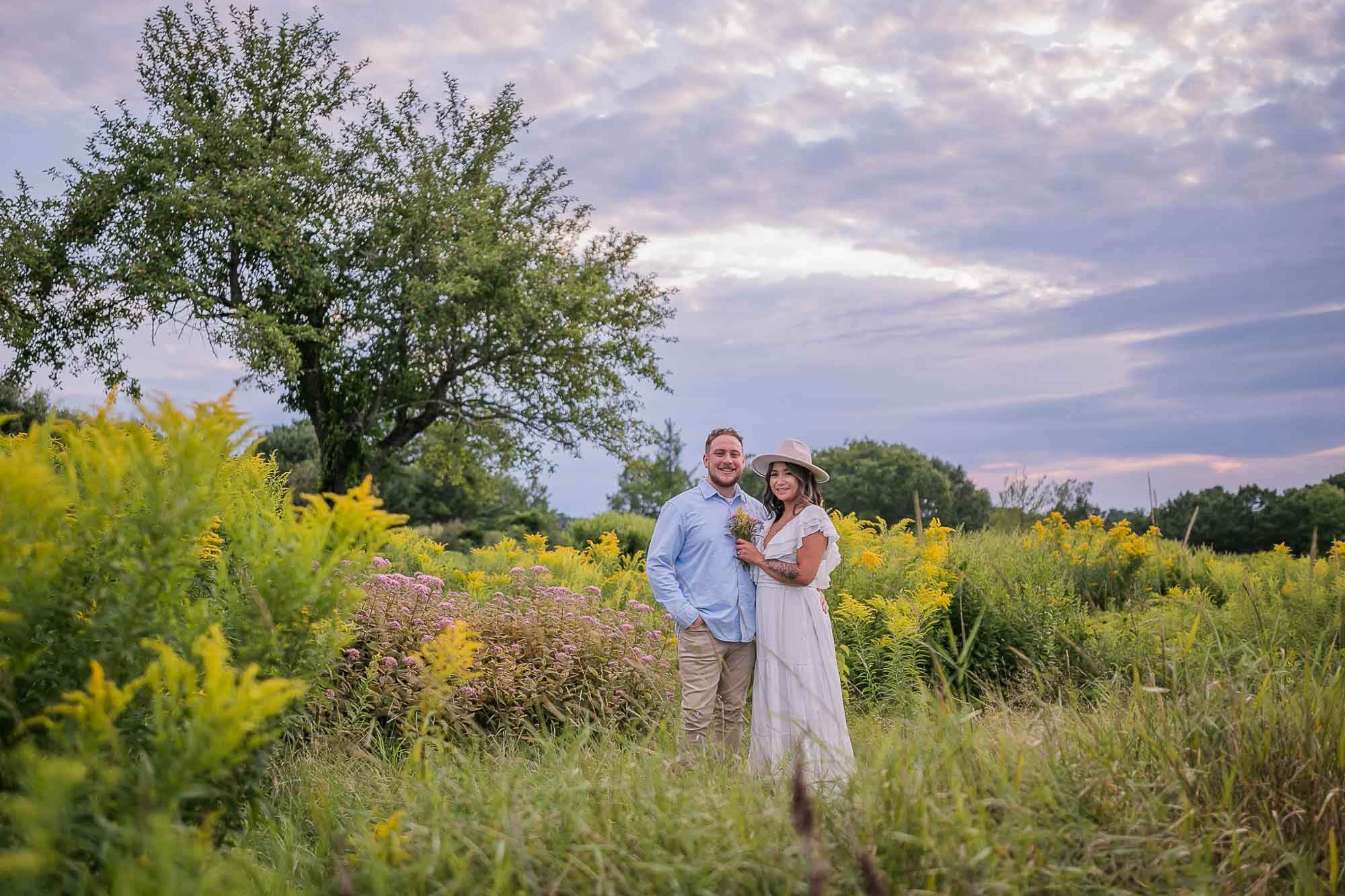 This Wagon Hill Engagement Session was the epitome of New Hampshire summertime.
From start to finish, the engagement session was pure magic: fields of gorgeous flowers, classic, casual outfits, soft skies, the best lighting and a champagne picnic! It really couldn't have been any better for Lizzy and Dave.
In quiet moments of comfortable love, you could see them both glowing. They were relaxed, playful and enjoying every moment together. Even their sweet Shepard was ready to celebrate his humans — after a quick dip in the water.
Sometimes as a photographer, you have engagement sessions where every single image is a favorite. When it's actually impossible to pick the "best" photos because they're all so lovely and in this case too, filled with so much love.
Love is one of the most important things in life. Love can warm your heart on a cold day or brighten up your day just by thinking about it. It can also drive you crazy and make you feel like anything is possible—it gives you hope for tomorrow and a smile today.
It's important to find love where you can, whether it be with a person, an animal or just life itself — or, if you're lucky, with all three!
Loved the love in this summertime, Durham, NH engagement session? Check out more Engagement sessions!

Based in Exeter, NH, Melissa Koren Photography works in New Hampshire, Maine, Massachusetts, and anywhere you'll have me! Outside the box, fun, photography for good people. Good people like you! You can see more of my work online at Melissakoren.Com and also on Facebook and Instagram! If you'd rather contact me directly, please email me at Melissa@Melissakoren.Com!