Perhaps I should have just camped out in Prescott Park that week – I was shooting there nearly every other day – but I loved every minute of it!  My last of that week was the intimate wedding of Ali & Andrew a couple I had enjoyed emailing with and was excited to meet!  I arrived at the beautiful Sheraton Harborside Portsmouth and found Ali in her room making a few last minute phone calls & handing out gifts.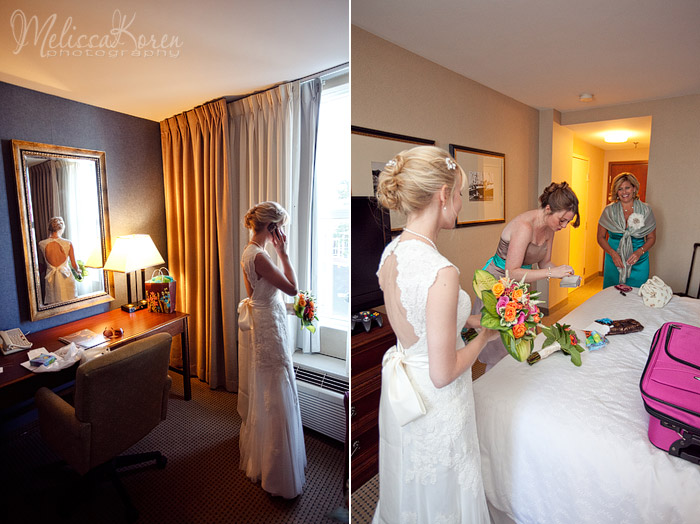 Then it was off to the Player's Ring building via trolley for their outdoor seaside ceremony.
Ali & her mom walked right off the trolley and down the aisle to meet a very handsome Andrew.  I think he looks a lot a lot like Peter Krause (six feet under & parenthood) and very handsomely awaits his bride to be.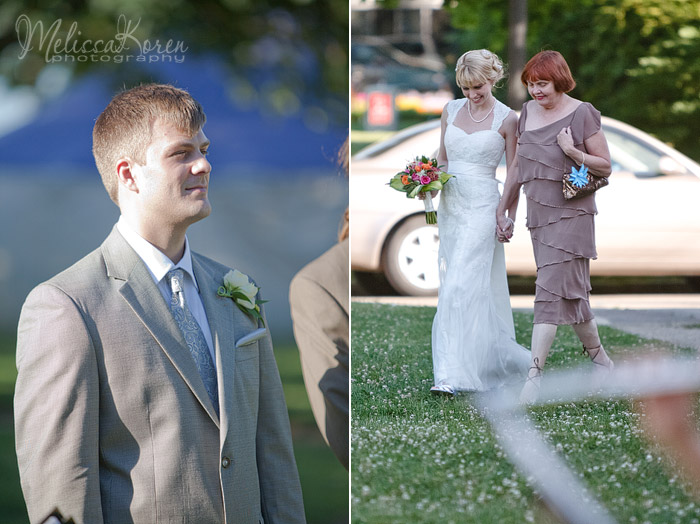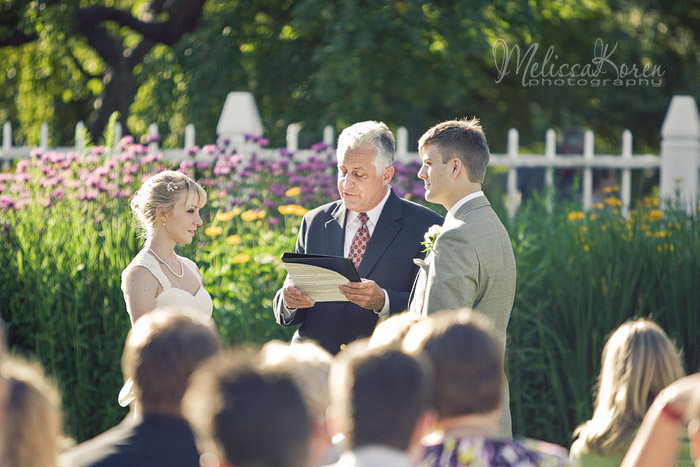 Such and emotional time for the moms!  Each was presented with a white rose and a hug in the middle of the ceremony.  I really like that component. 🙂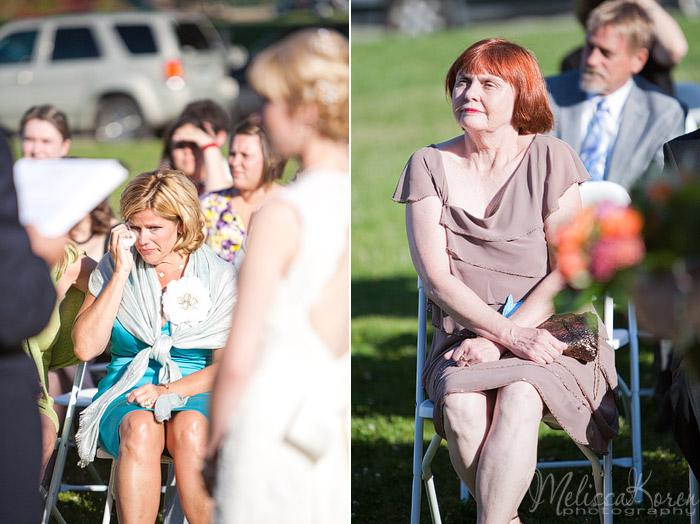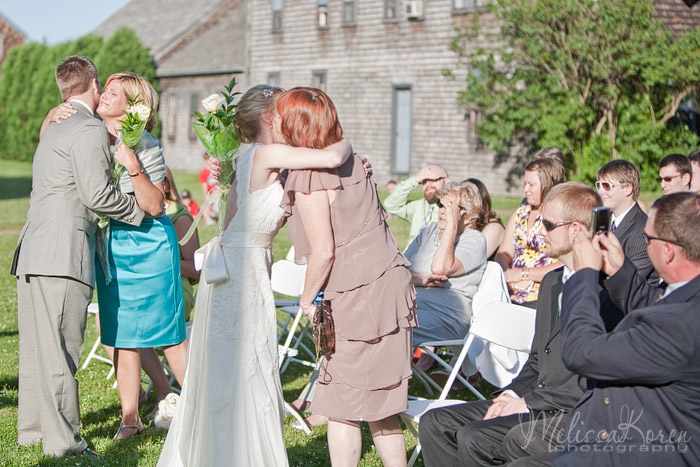 With this ring I thee wed you may kiss the bride!
And they lived happily ever after!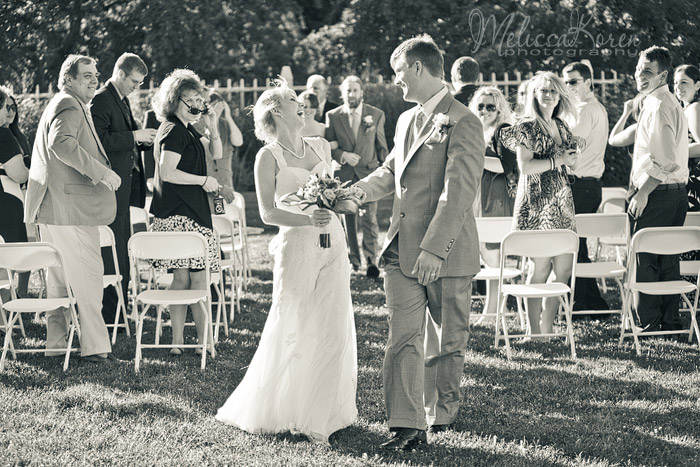 Group shot!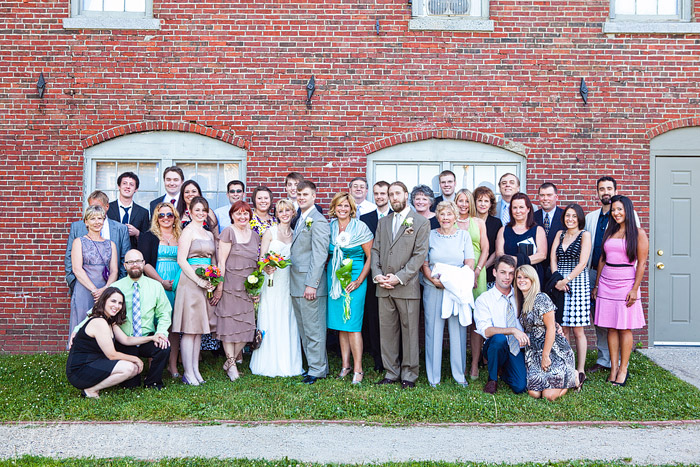 Another beautiful afternoon in Portsmouth.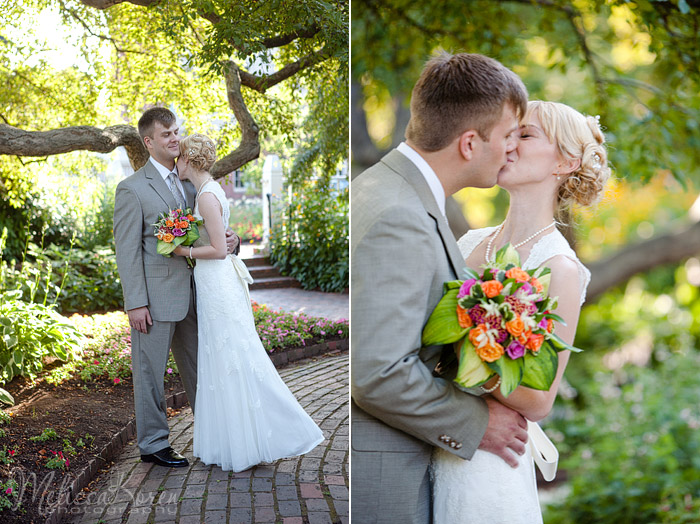 The only word to describe this kind of light is Yummy.     P.S. if you've not been over to Mombo yet (the old Strawbery Banke gift shop and owner of this door frame) you MUST go.  Another one of my couples bar tend there and the food is phenomenal.  Cozy and romantic!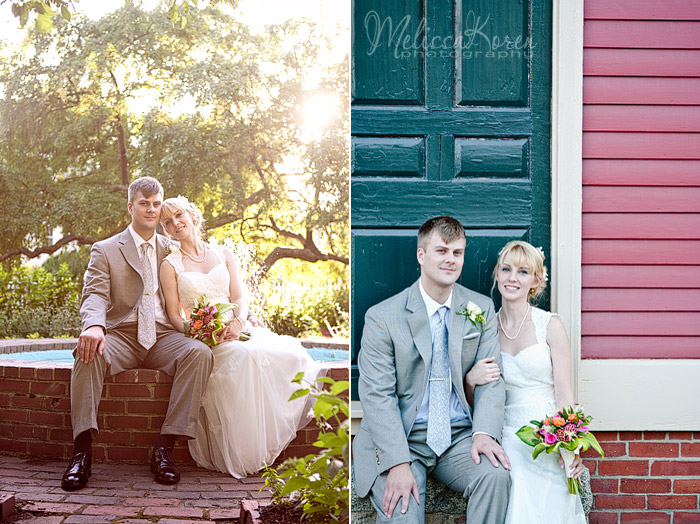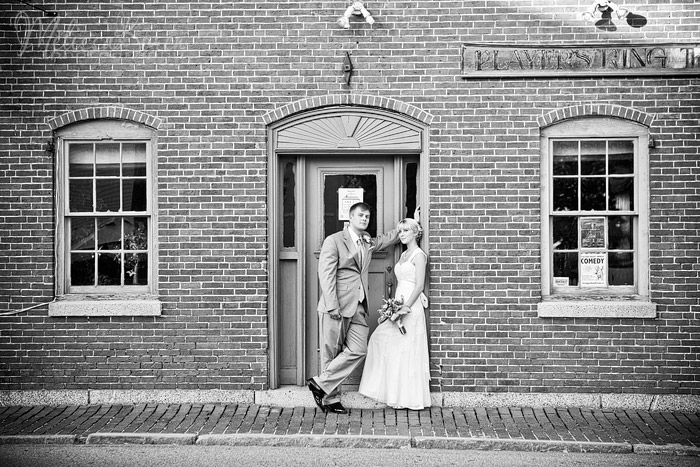 Two of my most favorite photos, made infinitely better by the gorgeous bouquet created by Betsy @ the Flower Kiosk.  Her work is unique and stunning every time.  She was the florist for my wedding and as both a bride and vendor, she's a treat to work with .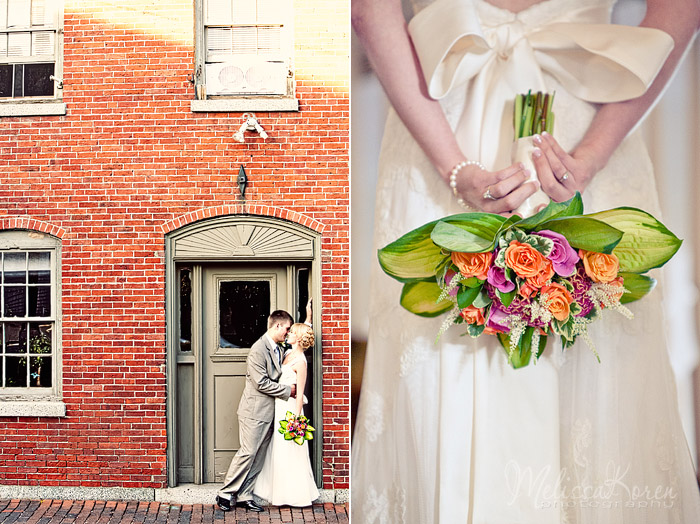 Ali you're stunning, the dress is so spectacularly tailored to you and Andrey, your suit was the perfect complement to your duo. (photo on the right by Rob)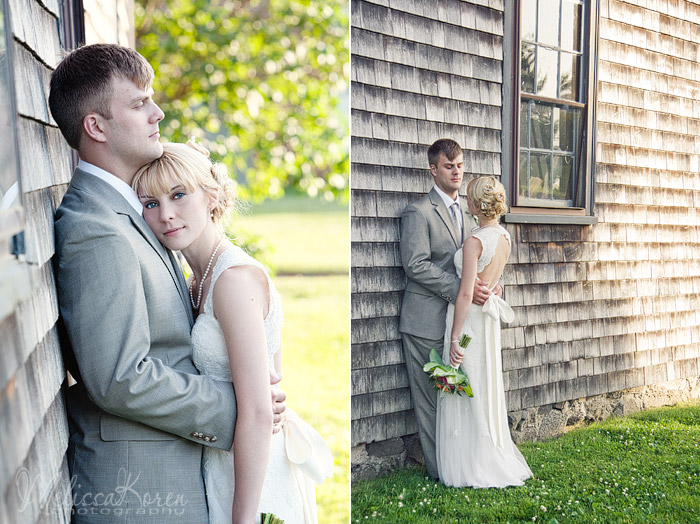 The Portsmouth Trolley was a great touch and really helpful in providing transportation for the guests.  They even put up a "just married" plaque for the two!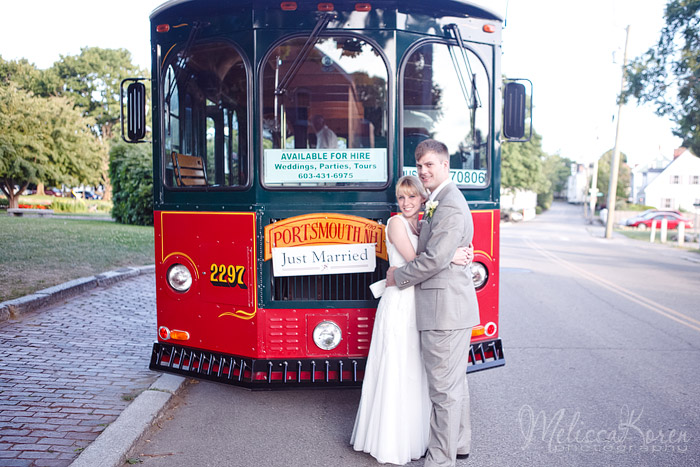 You may have caught a glimpse of the (Photo by Rob) caption in this post.  I very infrequently have a second shooter or assistant but it seems that having a day off from Prescott Park was not a good plan – in a freak accident I stepped backwards off a curb and pulled a bajillion tendons in the top of my foot.  The show must go on! But in the off chance I'd fallen and couldn't get up and I asked Rob to come along and assist me with my bag & balance & since he was taking a photography class I tossed him a camera and sent him running for the long shots too.  He was a tremendous help (though I didn't fall down once!) and captured some of my injured ninja skills!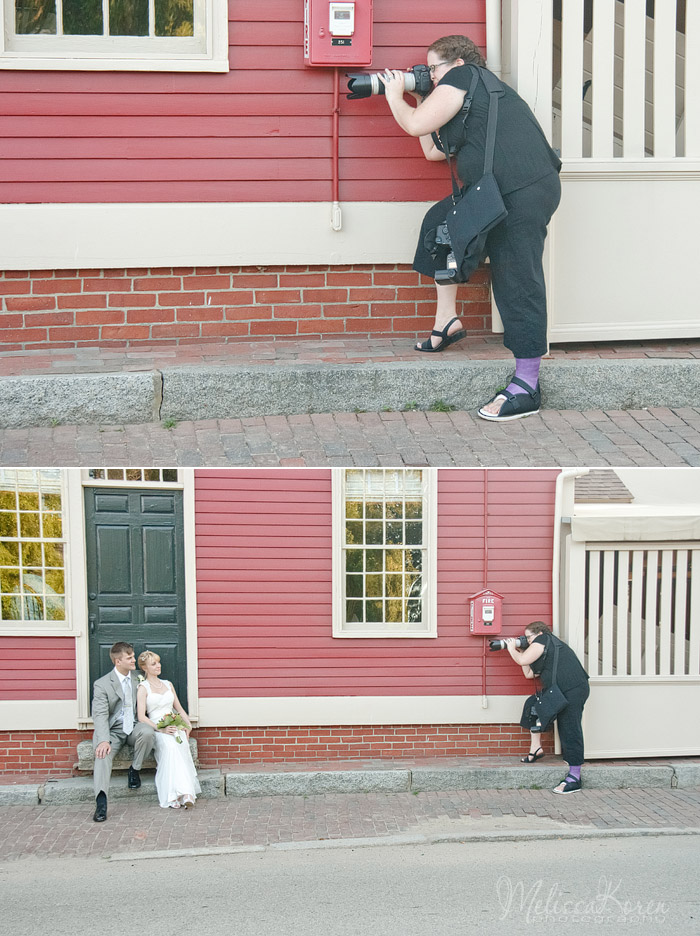 They were lovely enough to leave me a wedding wire review:
If you are thinking of asking Melissa to take your wedding photos, do so immediately! You will not find a more talented and artistic photographer to illuminate your day. You will get so much more than pictures because this is not just a job to her, it is her passion. The photographs are works of art, and you get to be in them.
Not only is Melissa an amazing artist, but she is exceedingly professional. She corresponds with you often to make sure she captures exactly what you envision. Melissa is just wonderful to work with and you will feel so happy and lucky to get her. -Ali and Andrew 7/2/2010
Ali & Andrew, I wish you the best of luck in all you do! Thank you for the amazing review and for asking me to be your wedding photographer!
~melissakoren