Two of my favorite people, made a person.  And he was almost here!  But before his grand (and very late) arrival we took advantage of a beautiful late fall day to do some maternity photos for these two soon to be parents.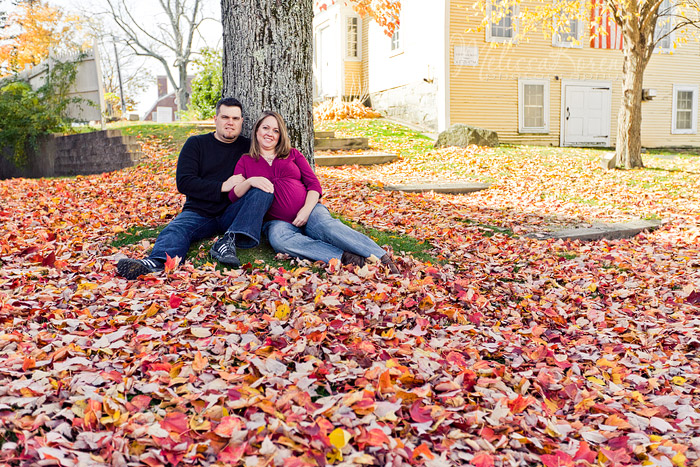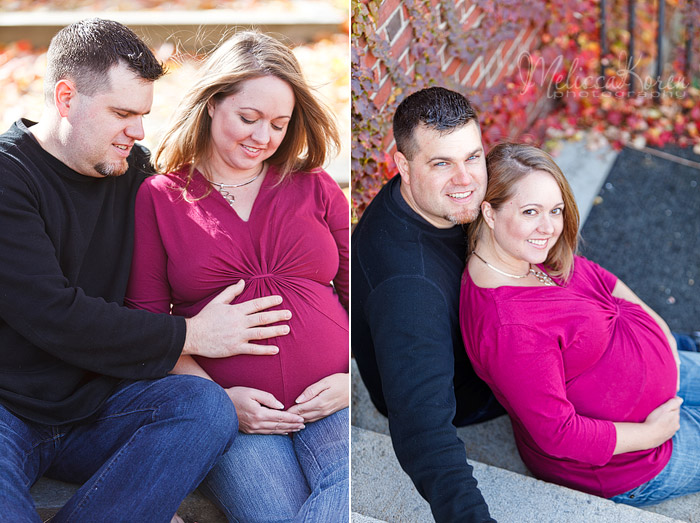 One of my all time favorite maternity photos!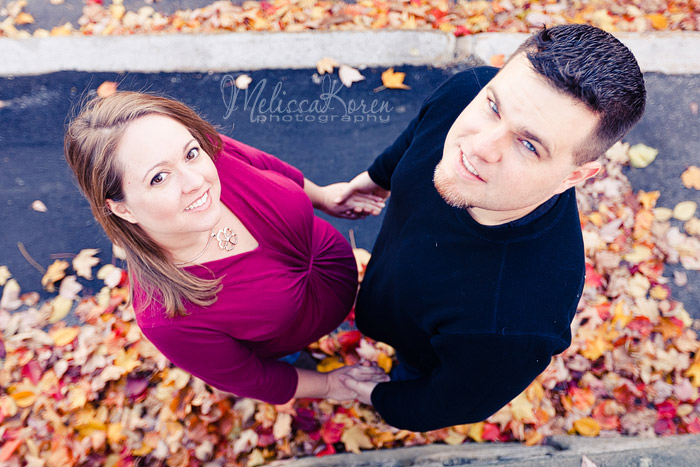 And my new favorite staircase!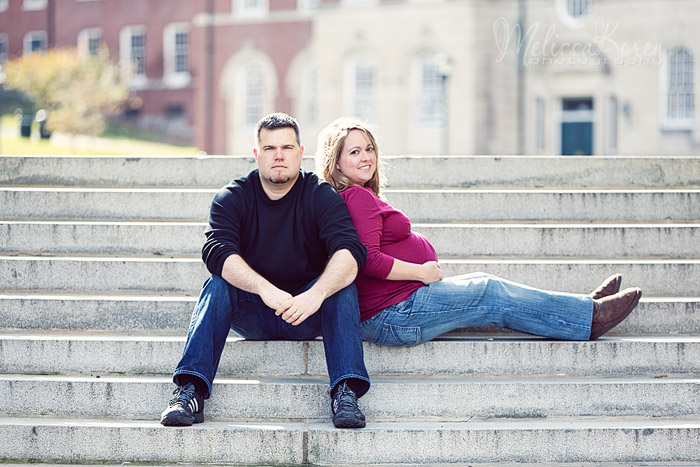 ooooh color! I remember color! It's just starting to make it's appearance back around here – you can feel the life coming back into the air!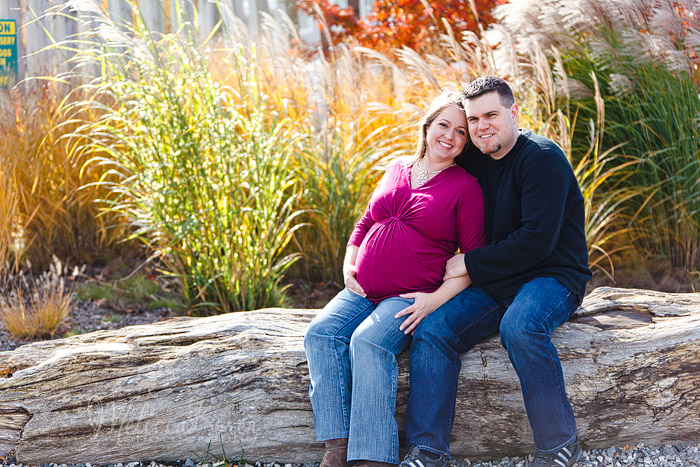 For 38 weeks pregnant, Allison looked AMAZING.  She was ALL baby.. and just wait – because he's one of the cutest babies you've ever seen!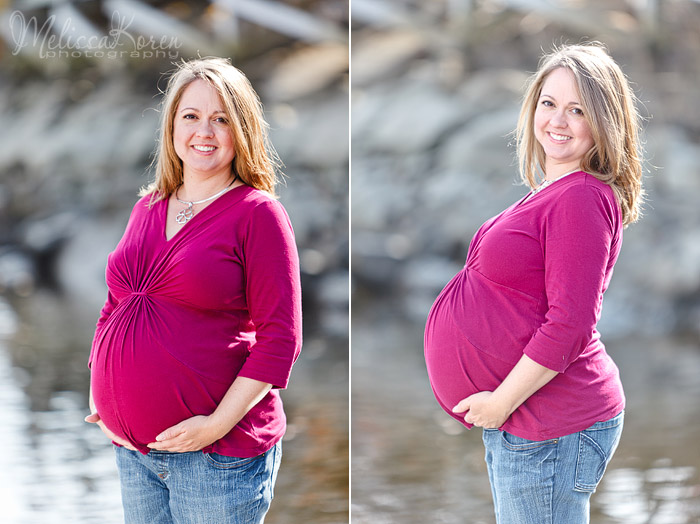 You know, once he finally got here!!
more from this wonderous family soon <3
~melissakoren