Angie & Russ are the best.  After their Salisbury Beach Engagement Photos in early spring, I knew that their wedding would be top notch sassy awesomeness.  And it SO was.
The girls all got ready at Angie's mum's house.  The colors were phenomenal (in both the flowers & the tattoos!)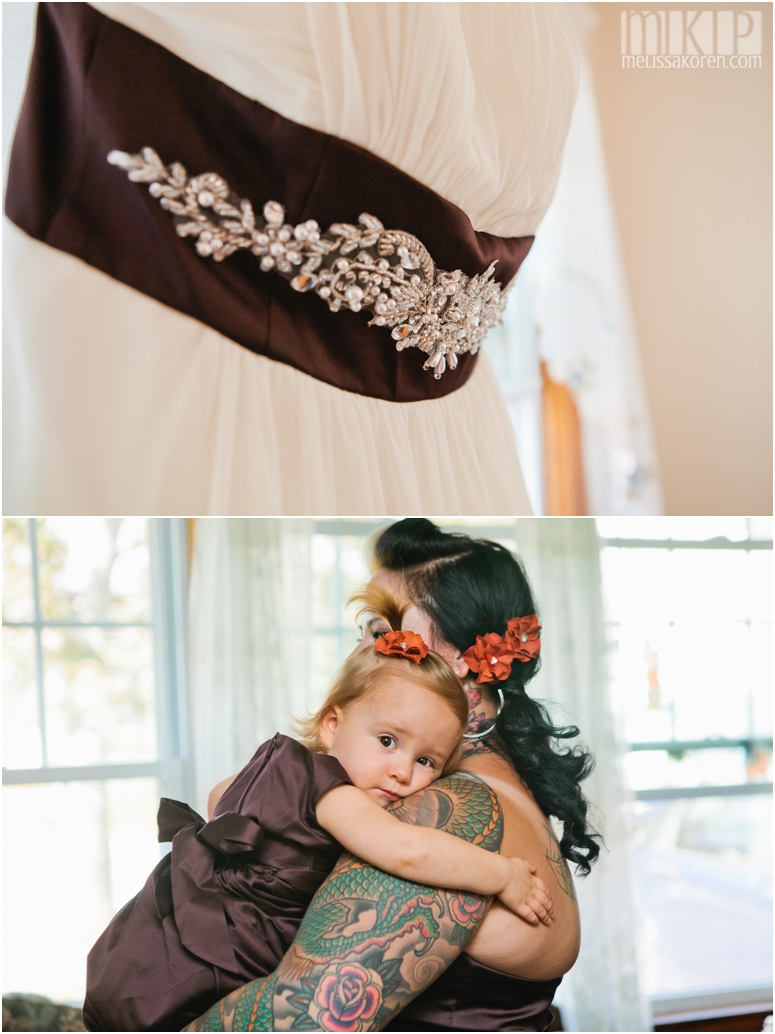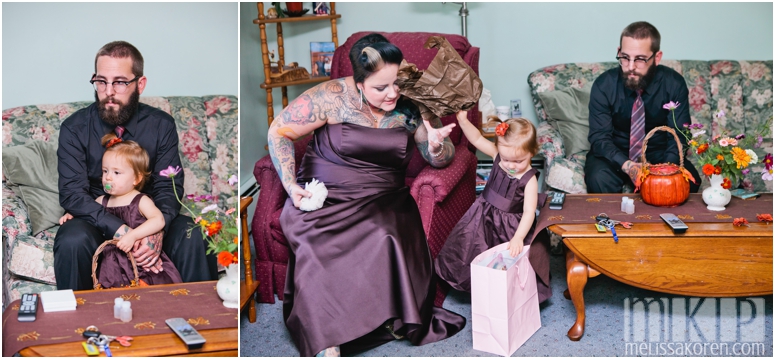 Angie looked STUNNING.  Her eyes and her hair and ohmygosh everything about her!  I just love her style.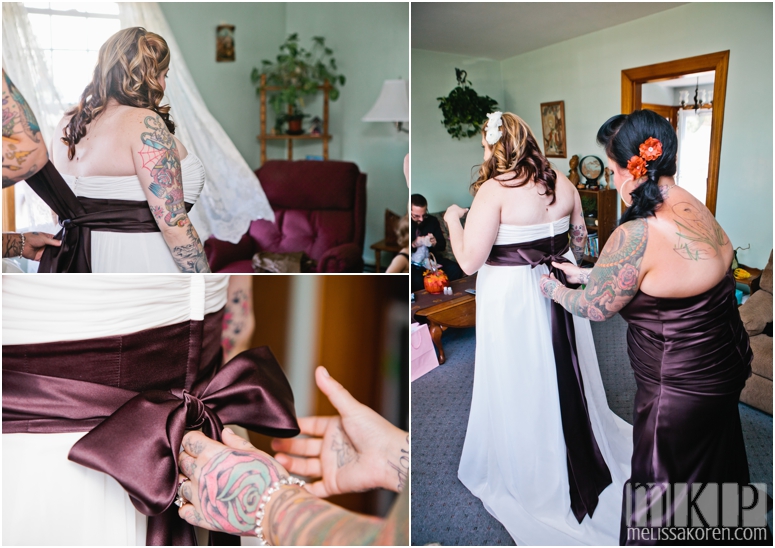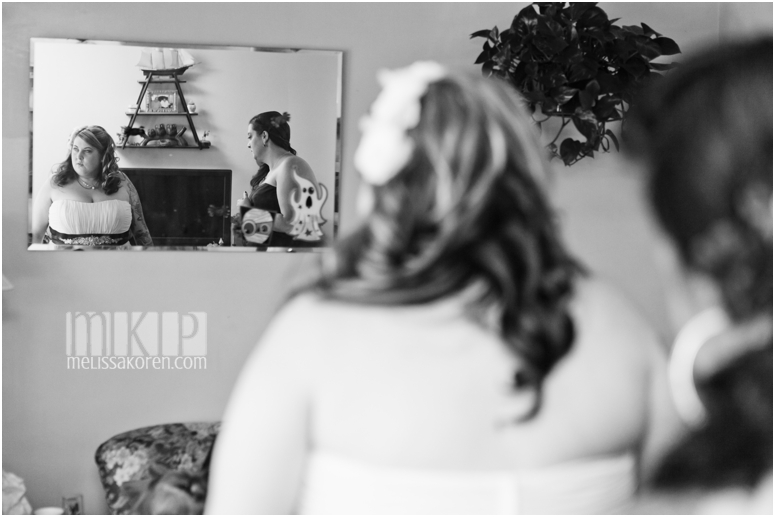 See? Perfection!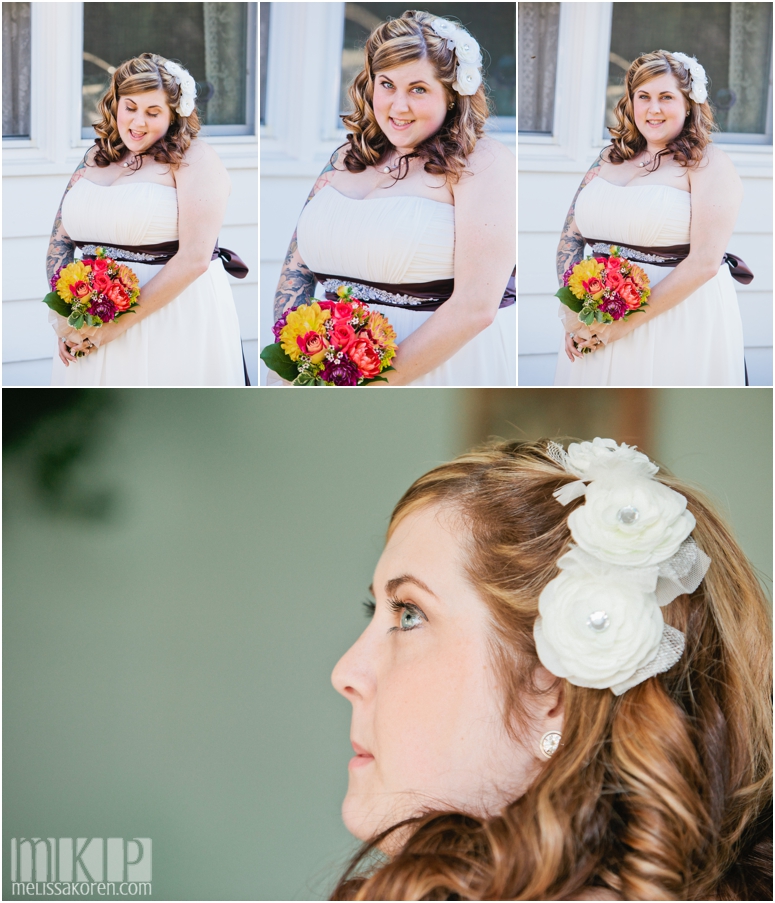 Glamorous!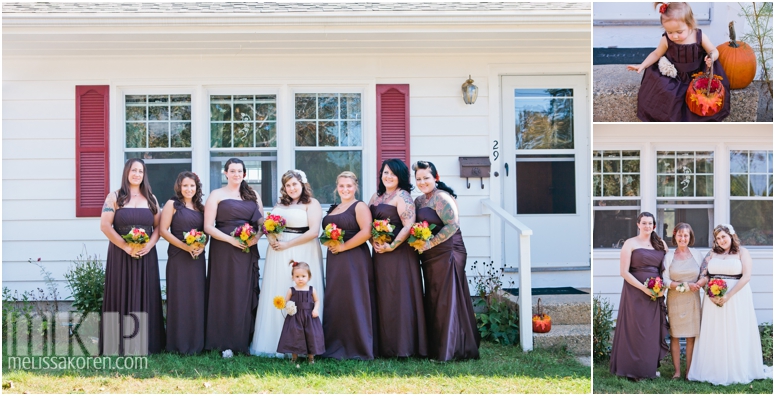 Then it was off to the wedding at Maudslay State Park .  I love this bad a$$ shot of the groomsmen walking down the wooded path.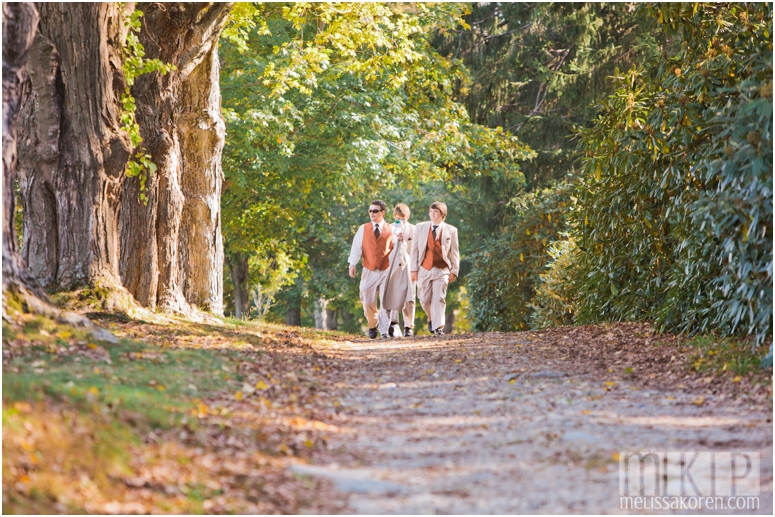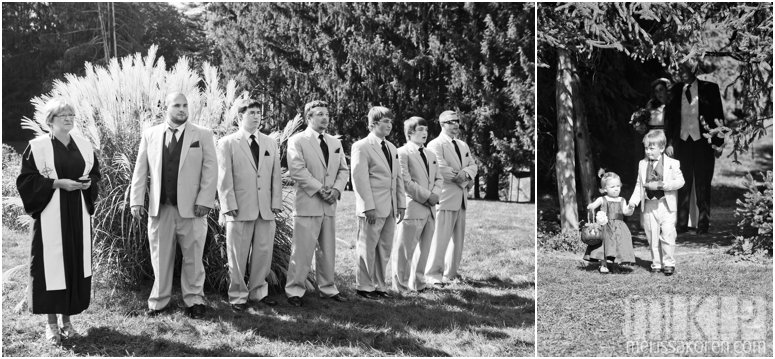 A little help for the flower girl.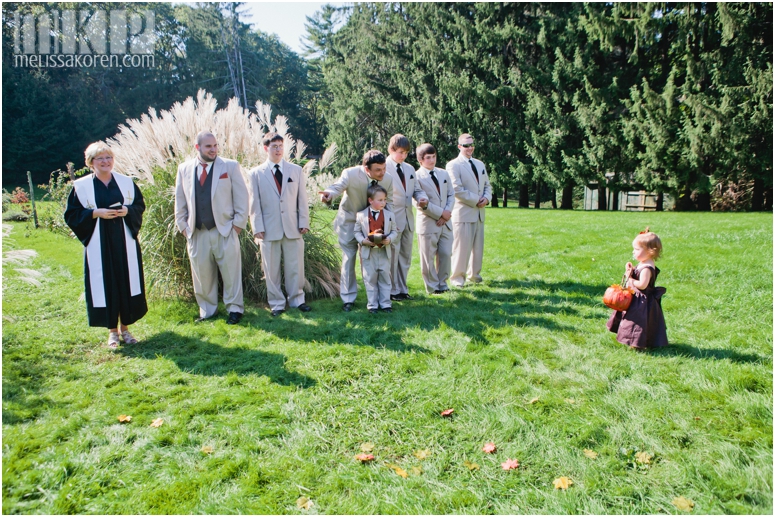 And the gorgeous bride & groom!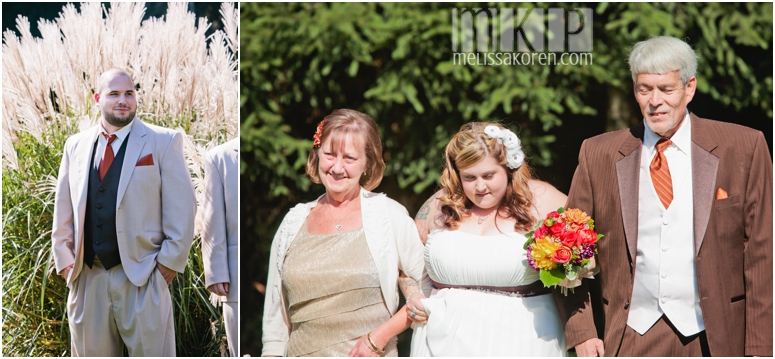 Oh Russ.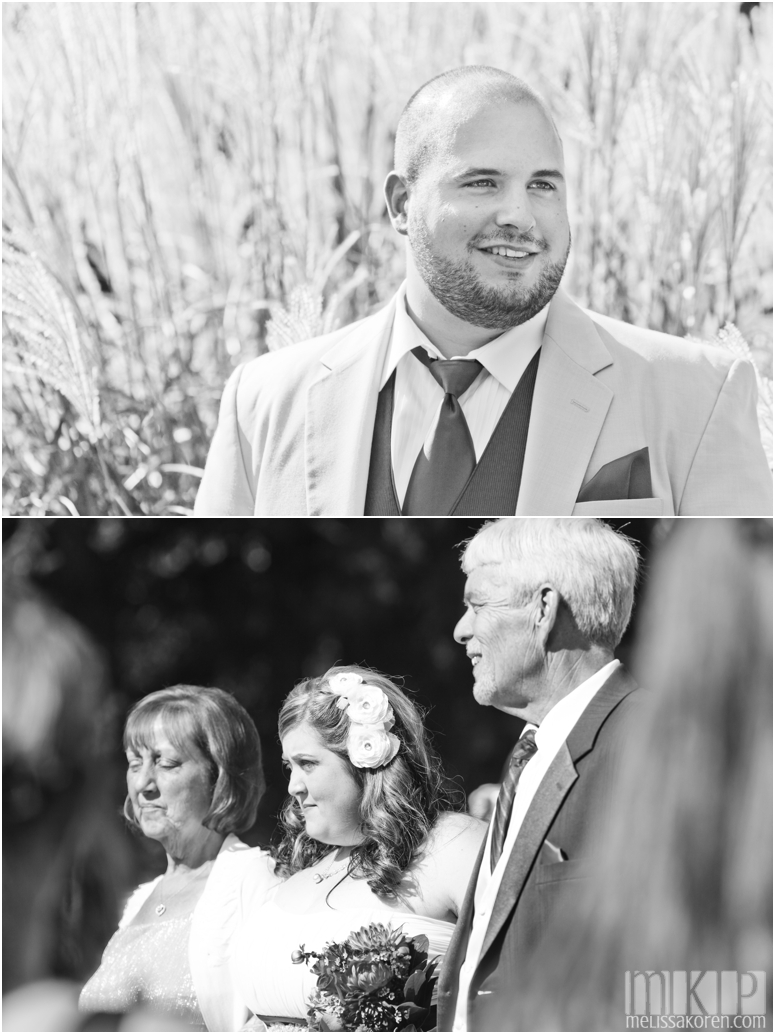 No one expected 85 degrees on in October – but they were all glad it wasn't rainy or cold!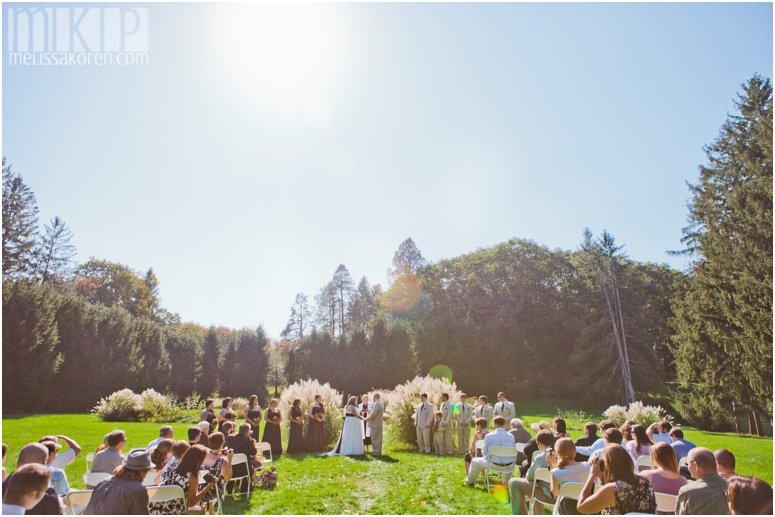 s.w.a.k.!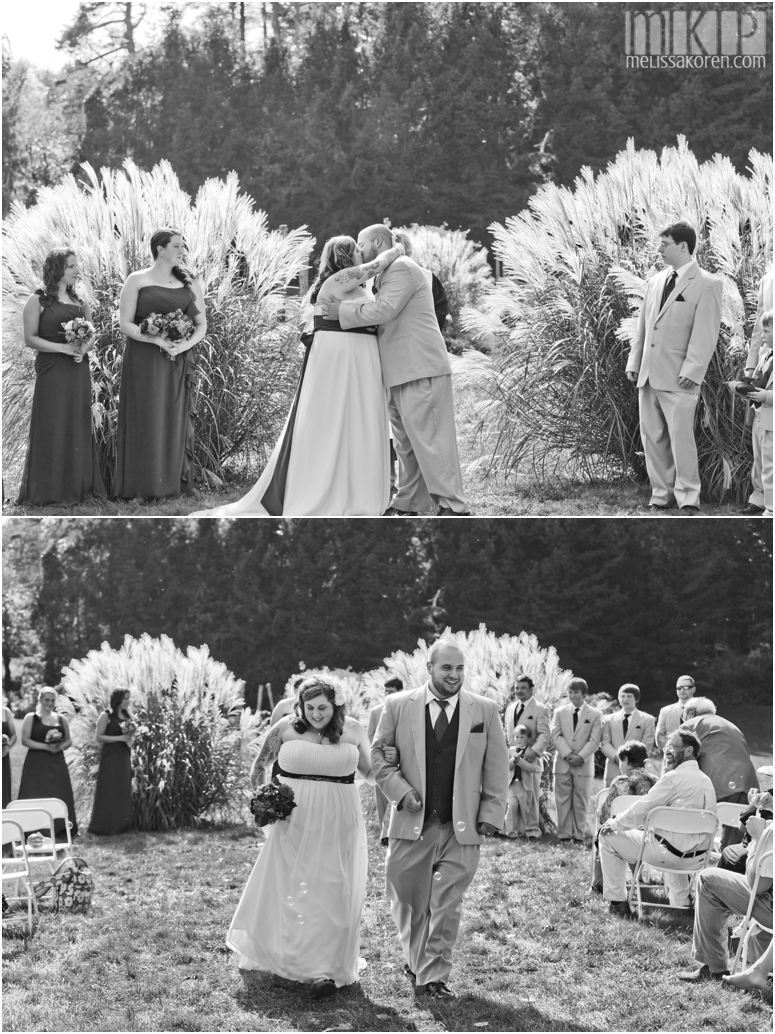 I love everything about this shot.  The location, the sun, the smooching & the smothering!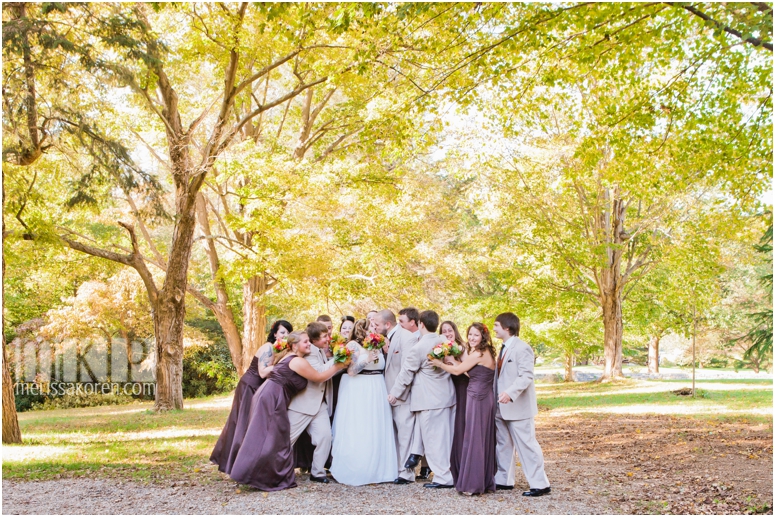 But once they were alone, things got all romantical.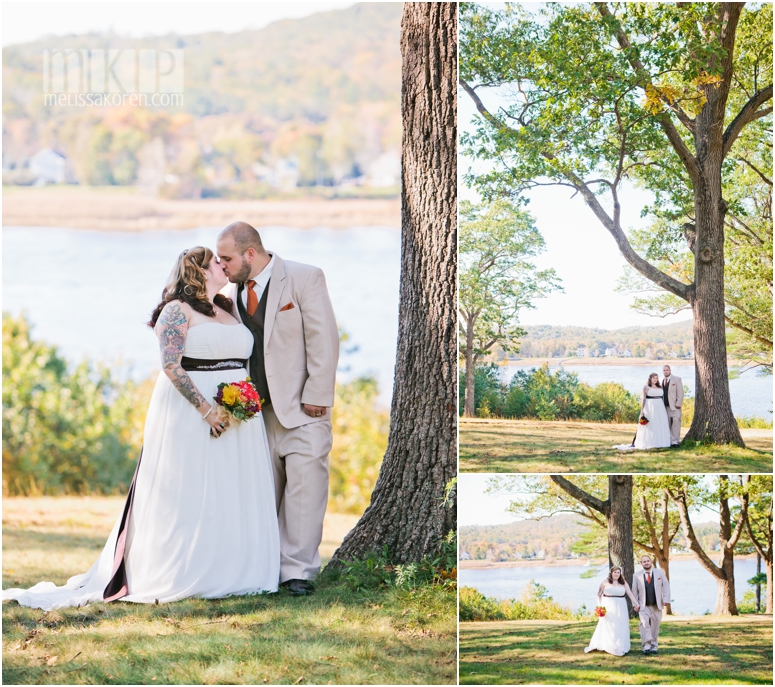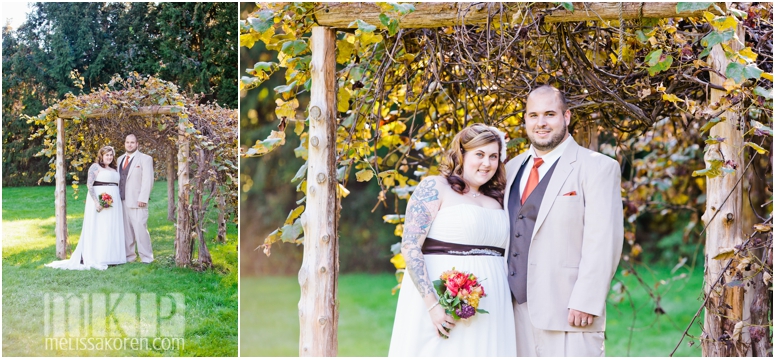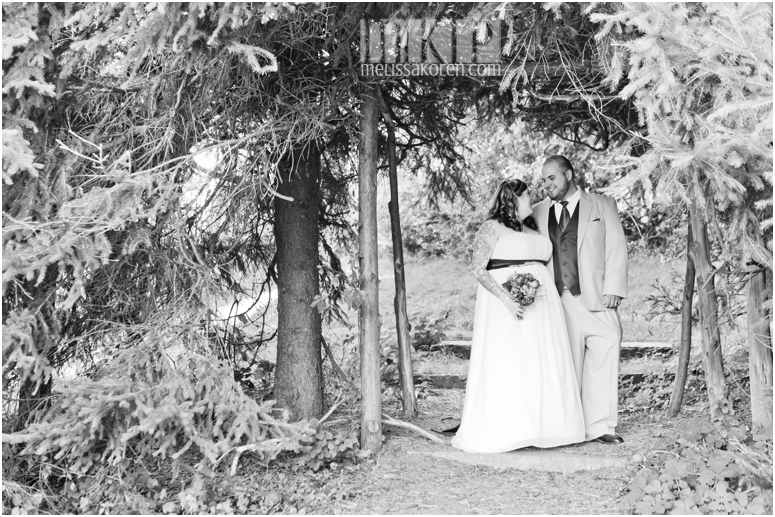 I love. love. love the stone cottage in the middle of no where!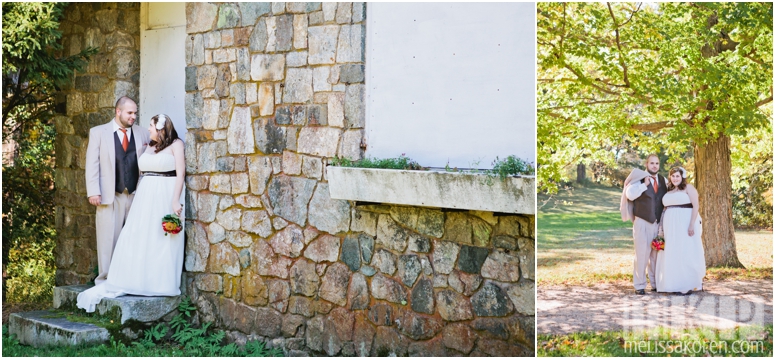 Mr & Mrs!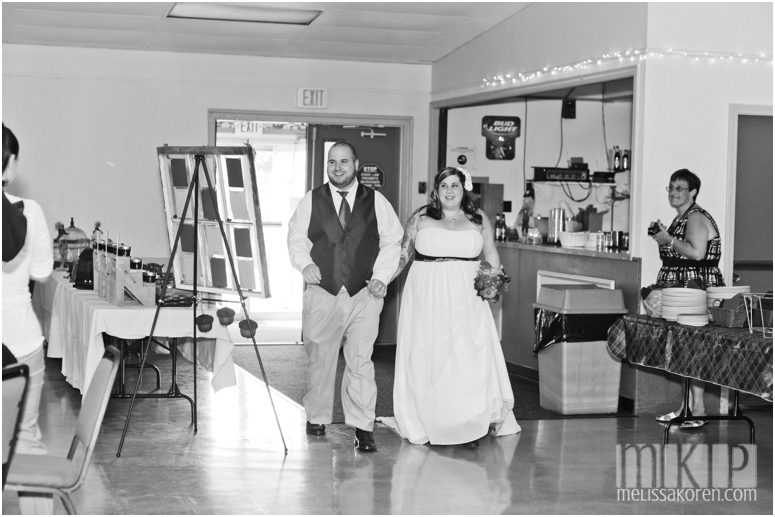 Angie put so much work and dedication into her decor and favors – she made jam for everyone!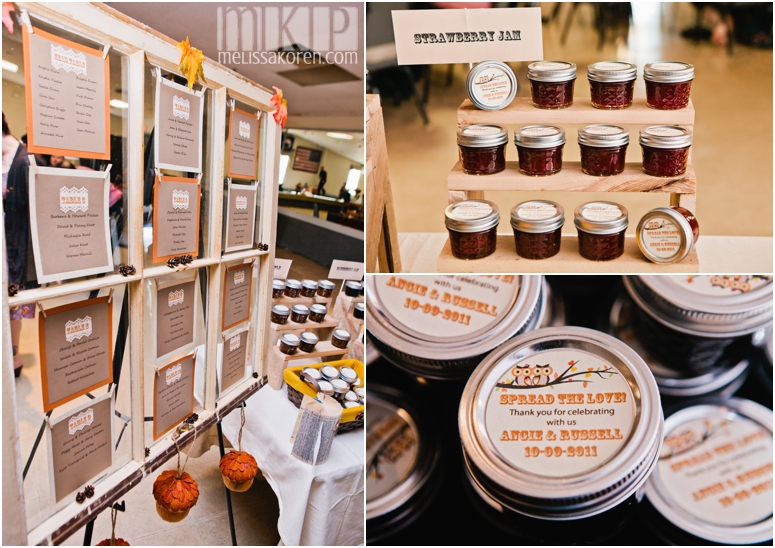 The fall owl theme was adorable.   A top hat and a veil? Heck yes!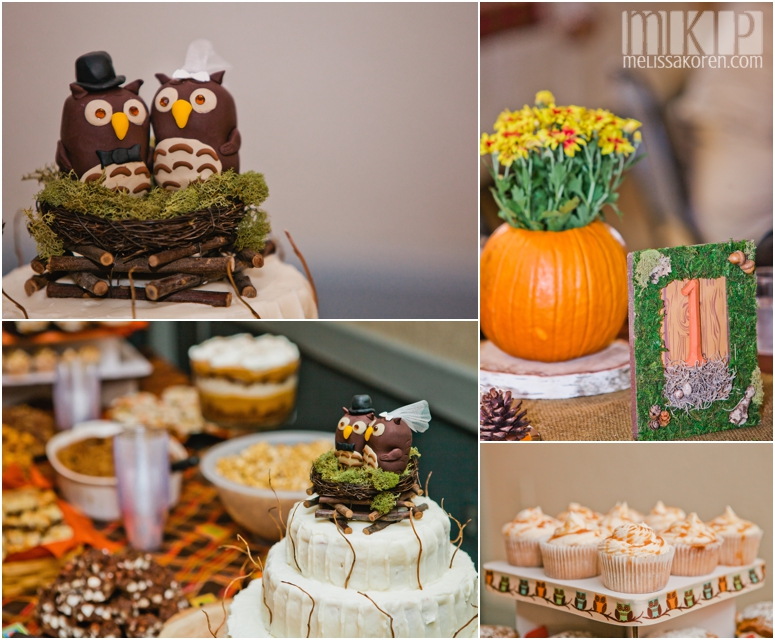 Here's one for the list of hilarious things I've seen at a wedding: There were entertaining baskets on the tables, aimed at the kids, big and small.  Including temporary tattoos.  So these guys started looking for blank canvas to spruce up.  LOVE IT!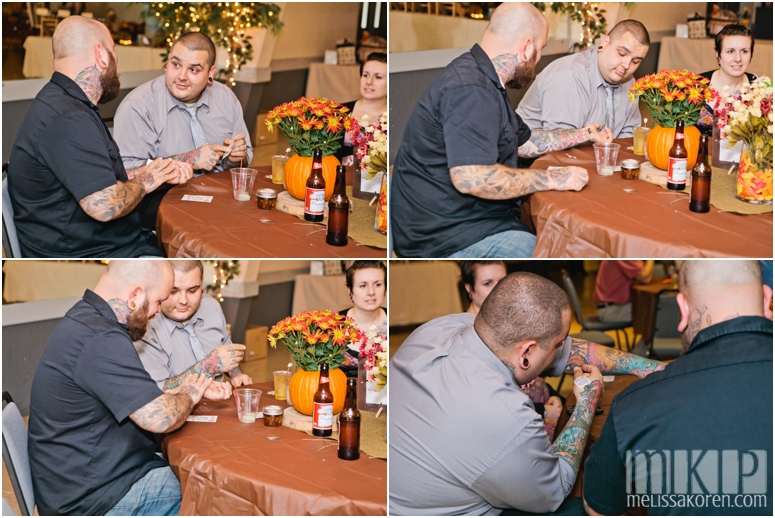 More kid friendly activities – it was such a fun reception!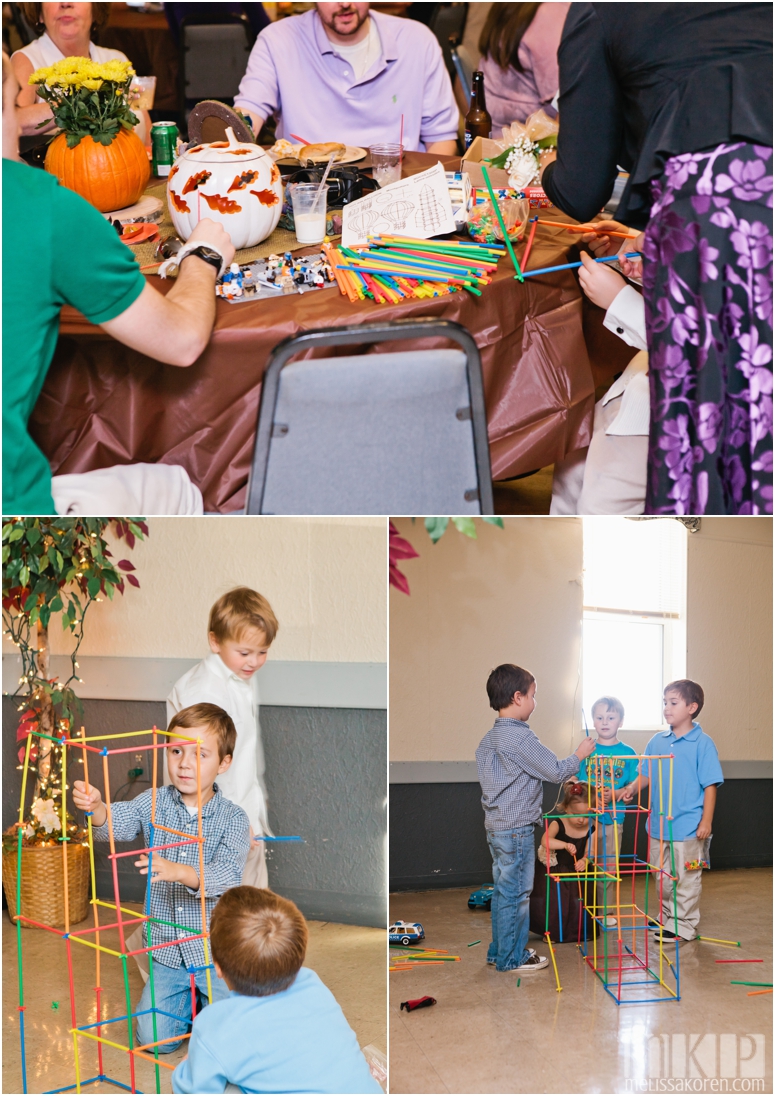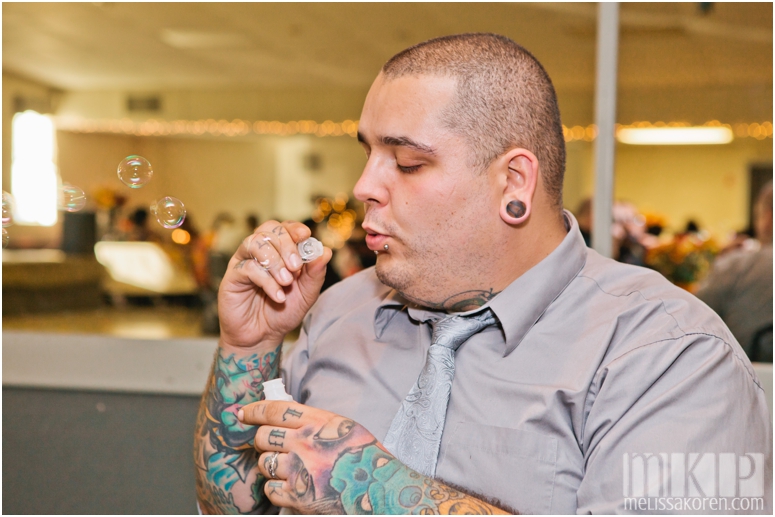 And the dessert table left me salivating (even the pictures leave me salivating and ready for fall!)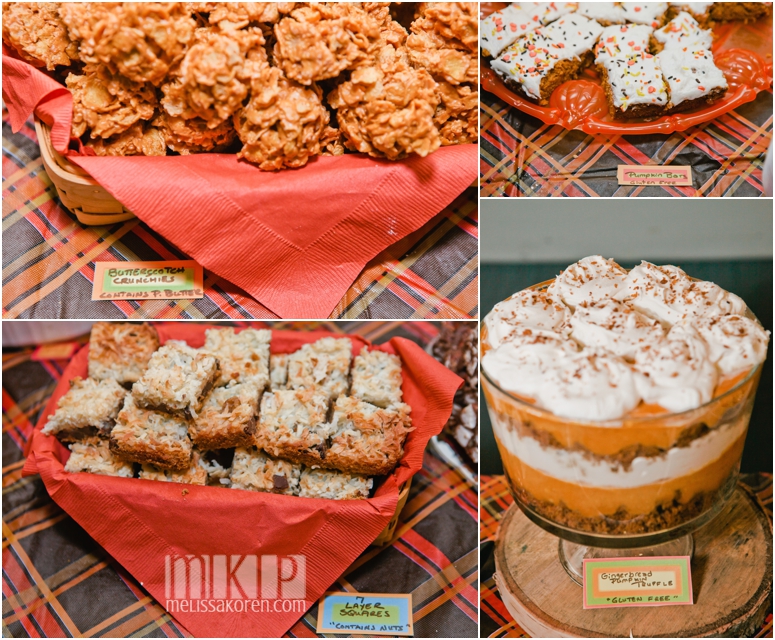 Happily ever after!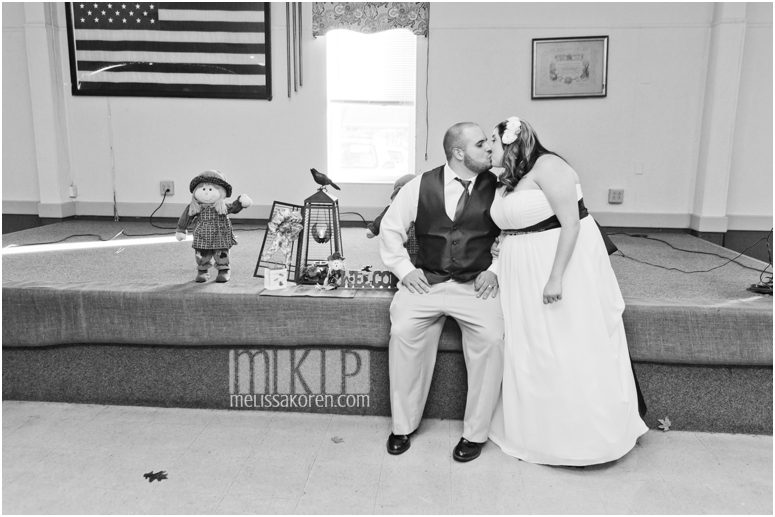 Thank you so much guys for hanging out with ME on your wedding day.  I loved our adventure and hope we can have some more someday 🙂