Sweet sweet baby J! He spent an extra 12 days bulking up for the real world and tipped the scales at 10lbs 6oz for his big arrival.  That's all the more sweetness to love!  We had a wonderful time cooing and cuddling at his at home newborn session.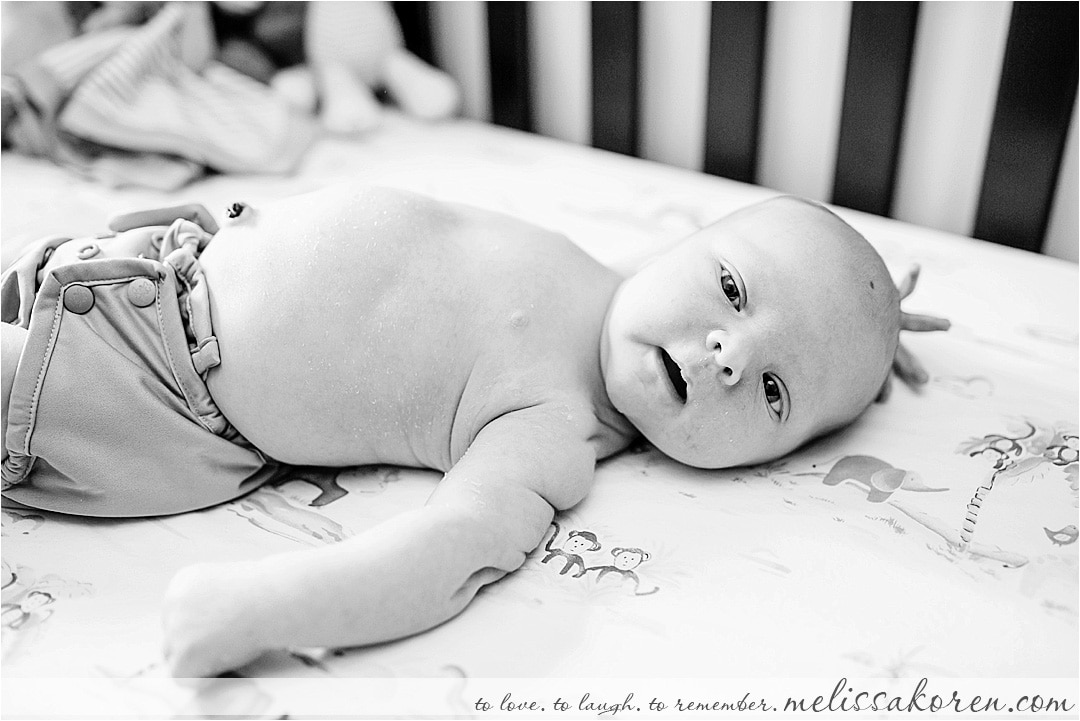 He was wide awake and ready to rumble when I arrived.  I loved his warm cozy nursery with monkeys on the walls and a perfect nook for the rocking chair.  I however was not ready to rumble, I was ready for snoozing. So I baby whispered him into slumber.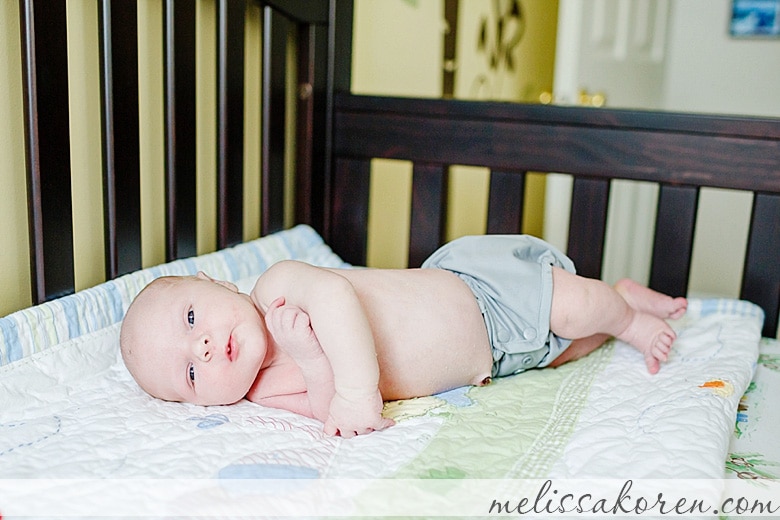 Would you look at those perfect, wrinkly baby feet?  One flexed, one curled. I even love the fuzz stuck between his toes. His tiny hands linked together, holding tight to his future.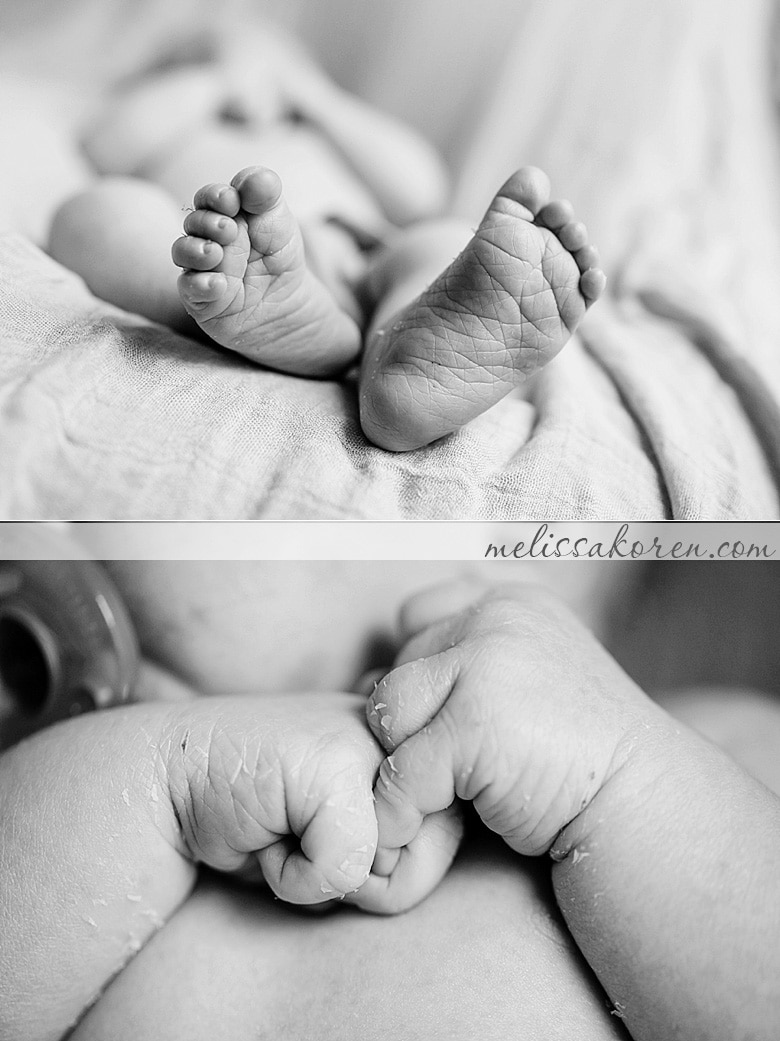 He's a touch of a ginger – I hope he keeps that trend going! That smooshy little soft baby face. I could kiss it all day!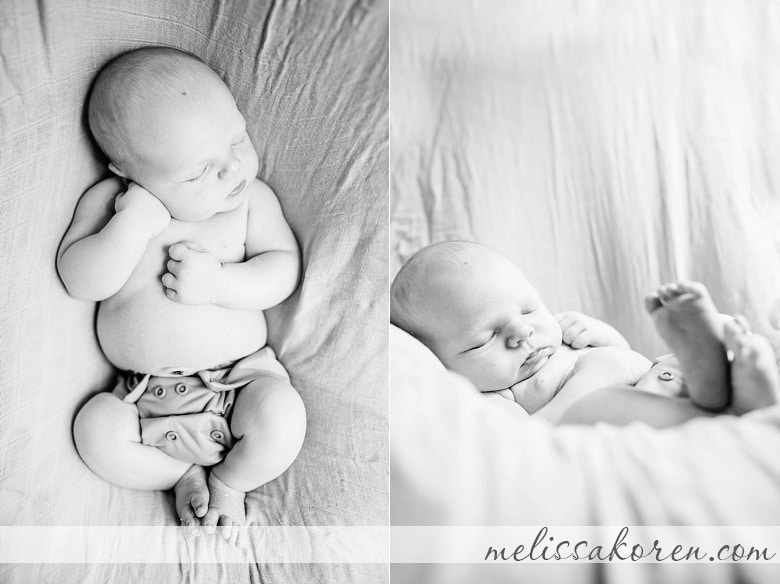 CHEEKS!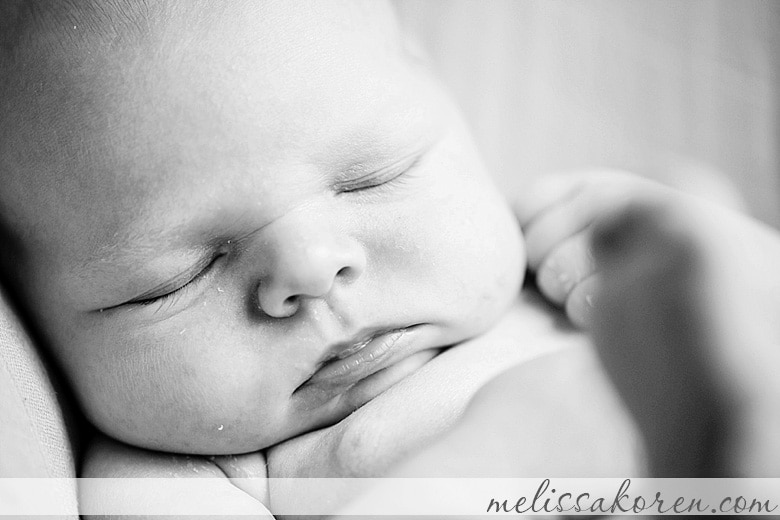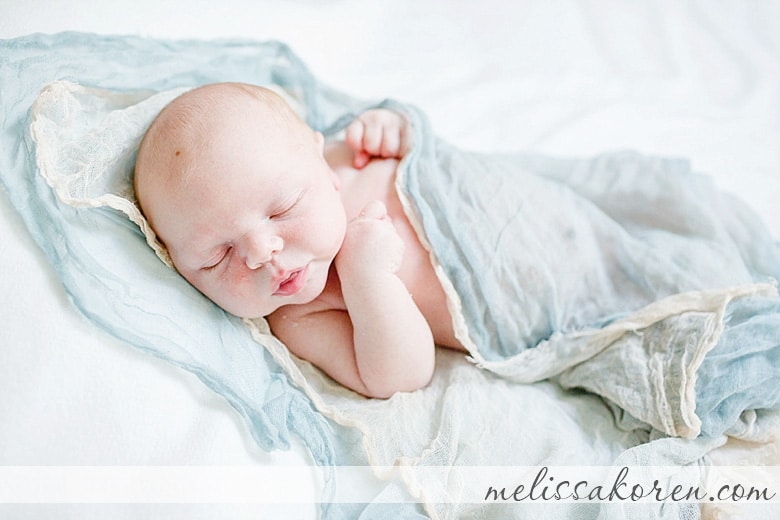 His stretching was a riot.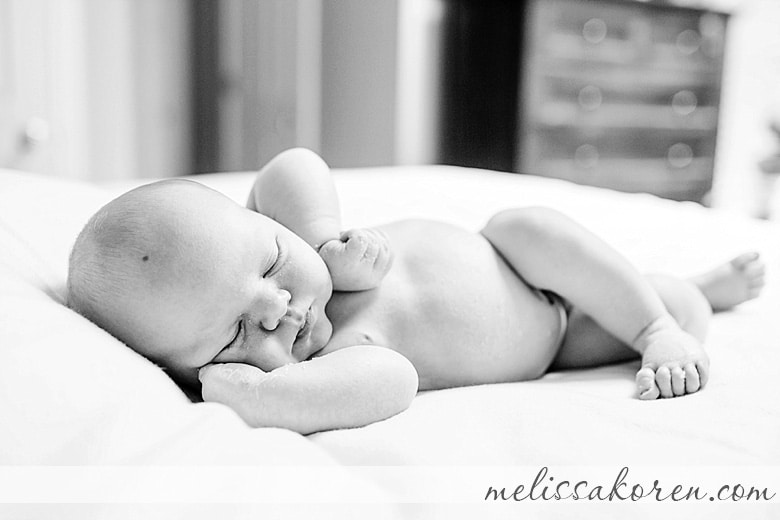 Watch out future dates – he's got the movie theater arm move almost mastered!
And then he was out again. Zzzzz zzz zzzzzzzzzzz.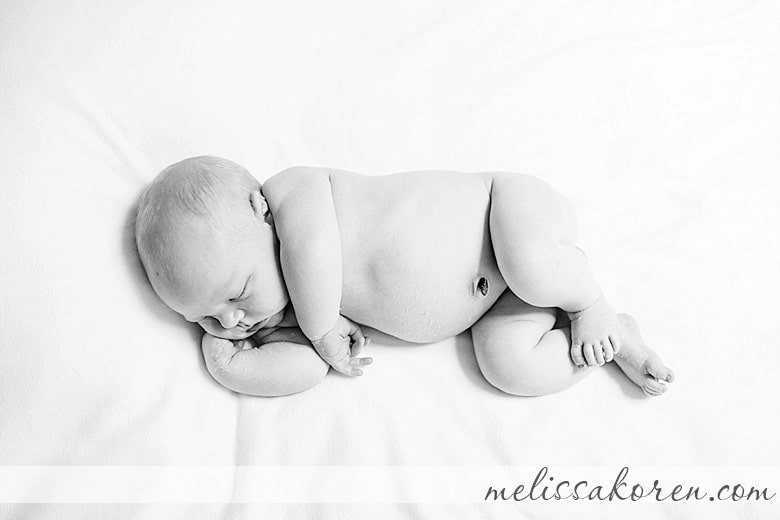 I'm so happy when newborn parents want in on the action.  It doesn't have to be fancy, but the newness of being a parent and the complete adoration of this human being you've created is a little shinier in the first few weeks (or until they learn to talk back ;)) and it's as simple as cuddling as a family on the bed or your favorite couch.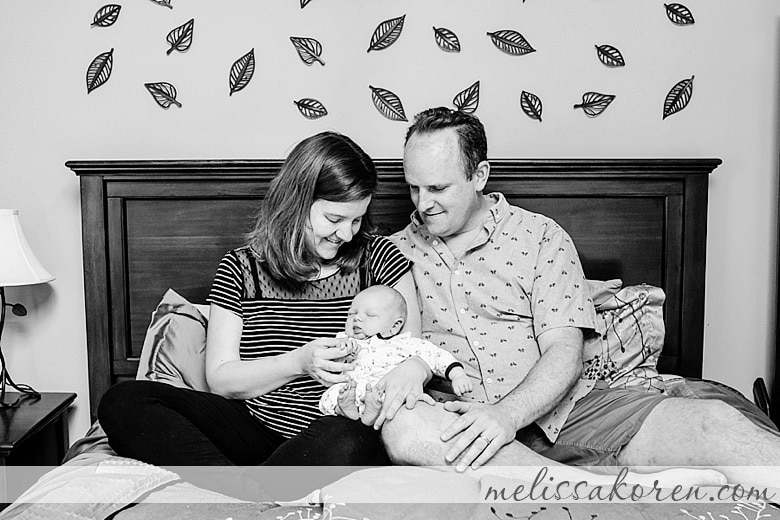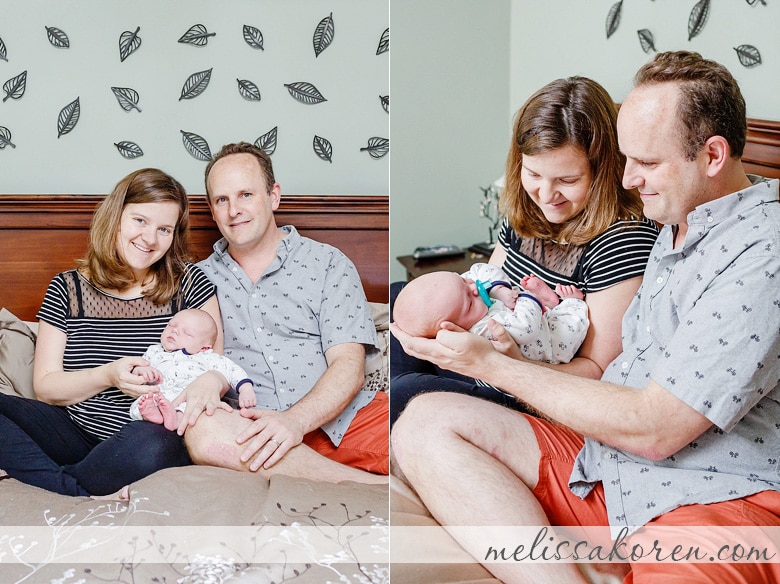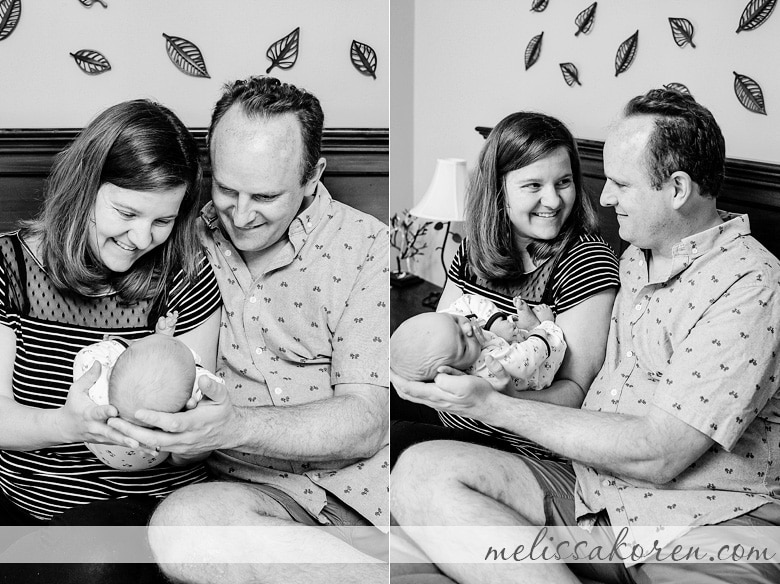 From mom: Thank you so much Melissa, we LOVE THEM!! You did an amazing job, and are definitely a baby whisperer! Thanks so much for everything; we see you again for our next photo shoot with Baby J! 🙂

At Home Newborn Session Exeter NH