The parents of these two lovely ladies contacted me about NH Senior Yearbook Photos for their wonderfully accomplished children.  I've photographed each of them as part of their family multiple times before and never quite put together that they would both head off on non-high school adventures at the same time.  I have a feeling these next few years are going to be difficult for me as I photograph seniors that 1)I've known for years and years and years and 2)my own baby encroaches upon his senior year.
We photographed Hannah in Exeter – It was perfectly overcast day – the lighting was even and lovely and perfectly complimented Hannah's creamy dreamy complexion.  Slightly bohemian but completely driven – whenever we do a family session with her 3 younger siblings she's always calm and composed and patiently encouraging them to listen and smile.  It was nice to see her have her own moment to shine, without the worrisome mini-brood hanging around.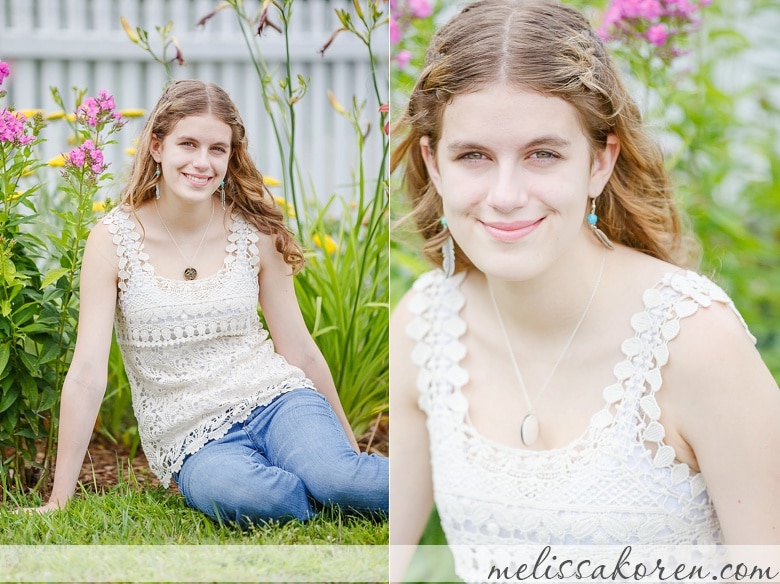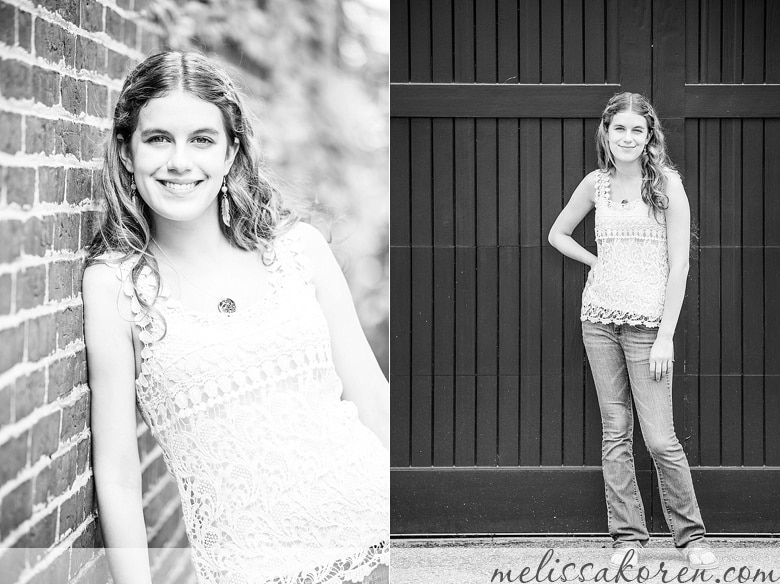 I have a lot of favorites but I think the one on the right here is truly what I think of when I remember her growing up from the tiny toddler I first met to the composed woman she's quickly turning into.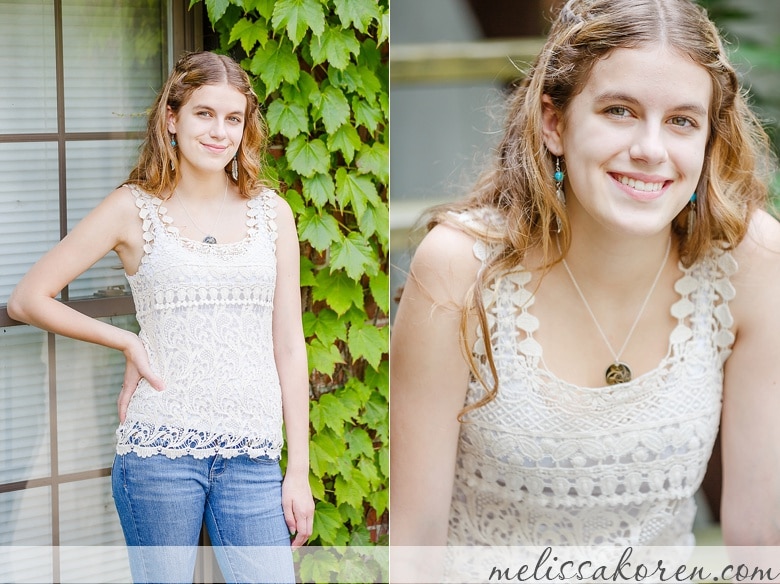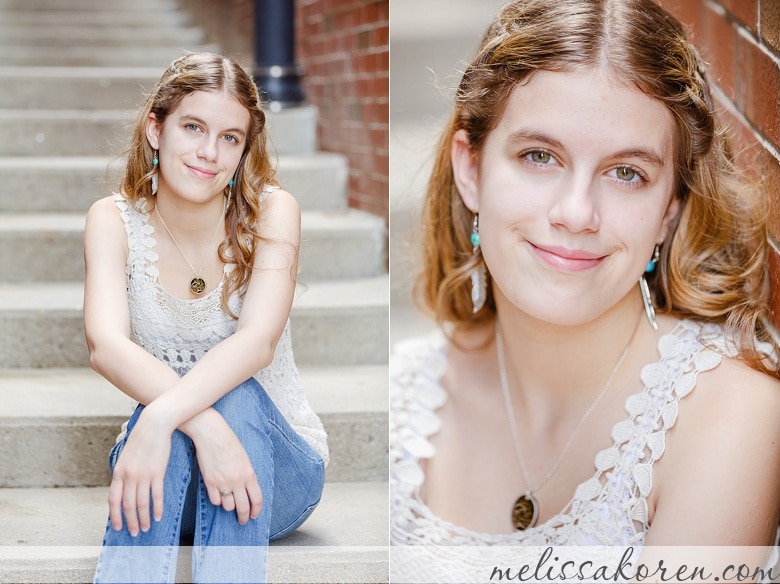 Mariel!  I've been photographing Mariel and her family since she was in 8th grade.  She's always smiling from ear to ear and has the fastest growing hair of anyone I've EVER met.  She cut it super short for one of our adventures and now it's this crazy mane of blonde awesome.  I was so happy to hear from her dad and learn that she wanted me (and only me) to shoot her senior photos.
We had a wonderful adventure at Stratham Hill Park black lace and late afternoon light may be one of my new favorite combinations.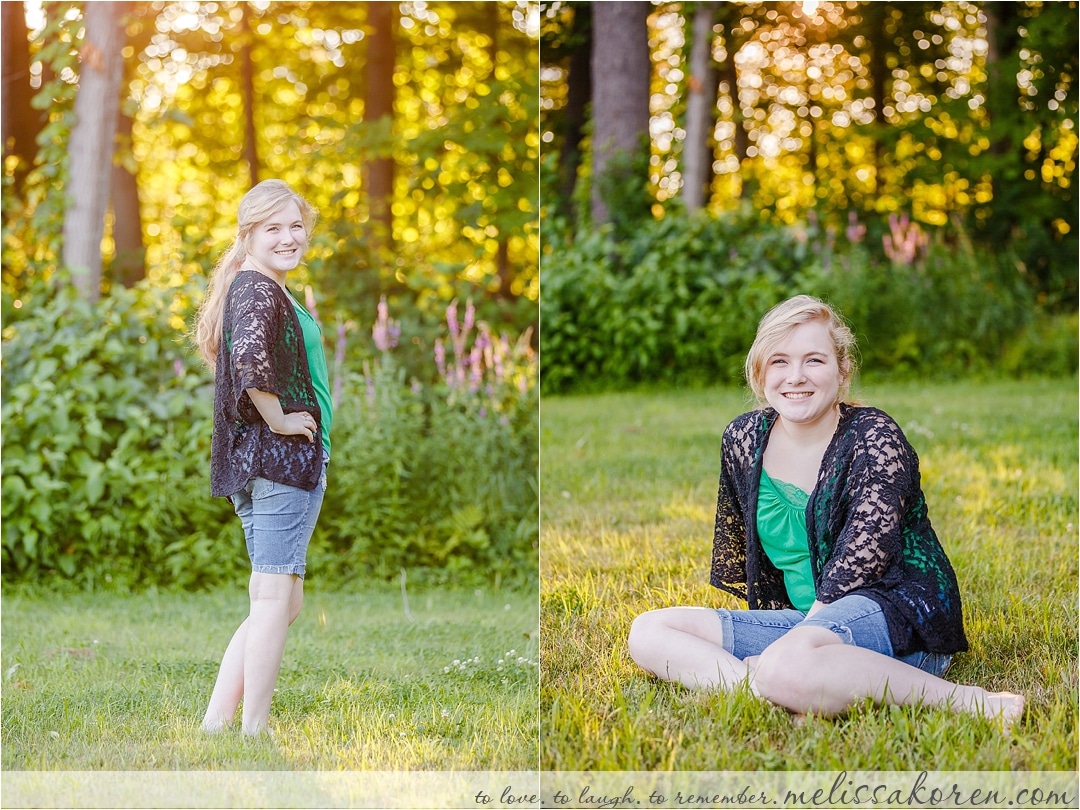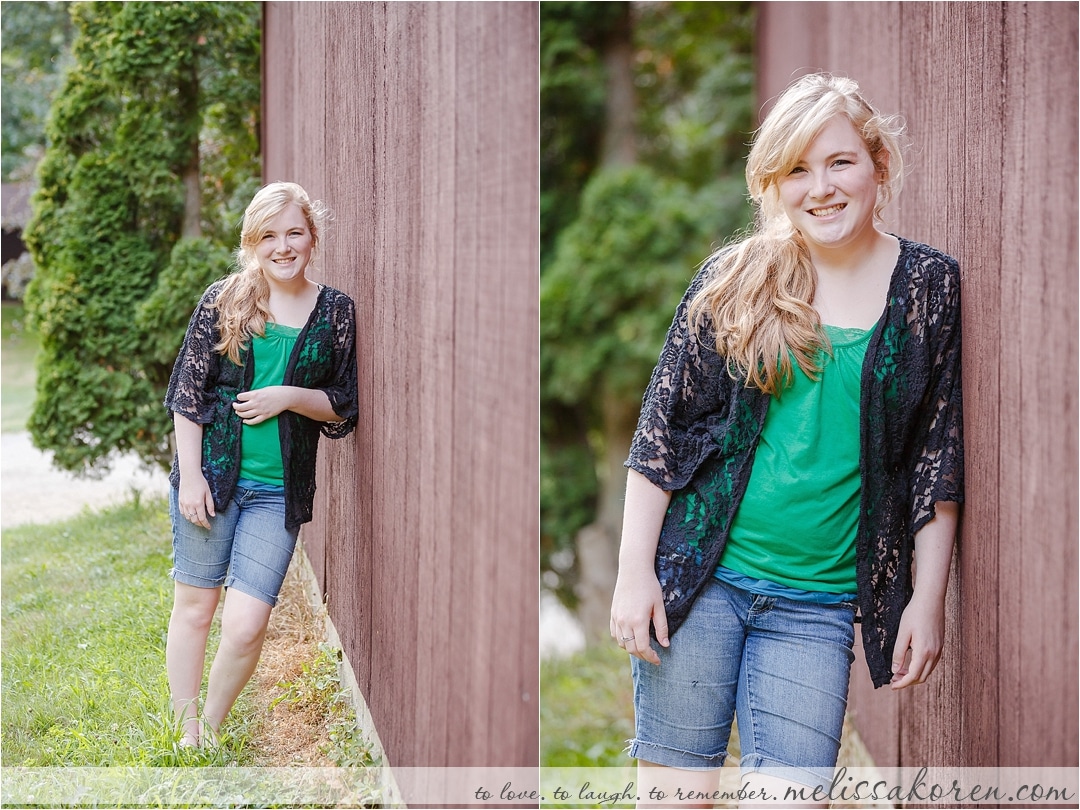 I LOVE these black and whites of her.  I know that you don't put a B&W in the yearbook and all that – but DAMN does she make classic look — classic.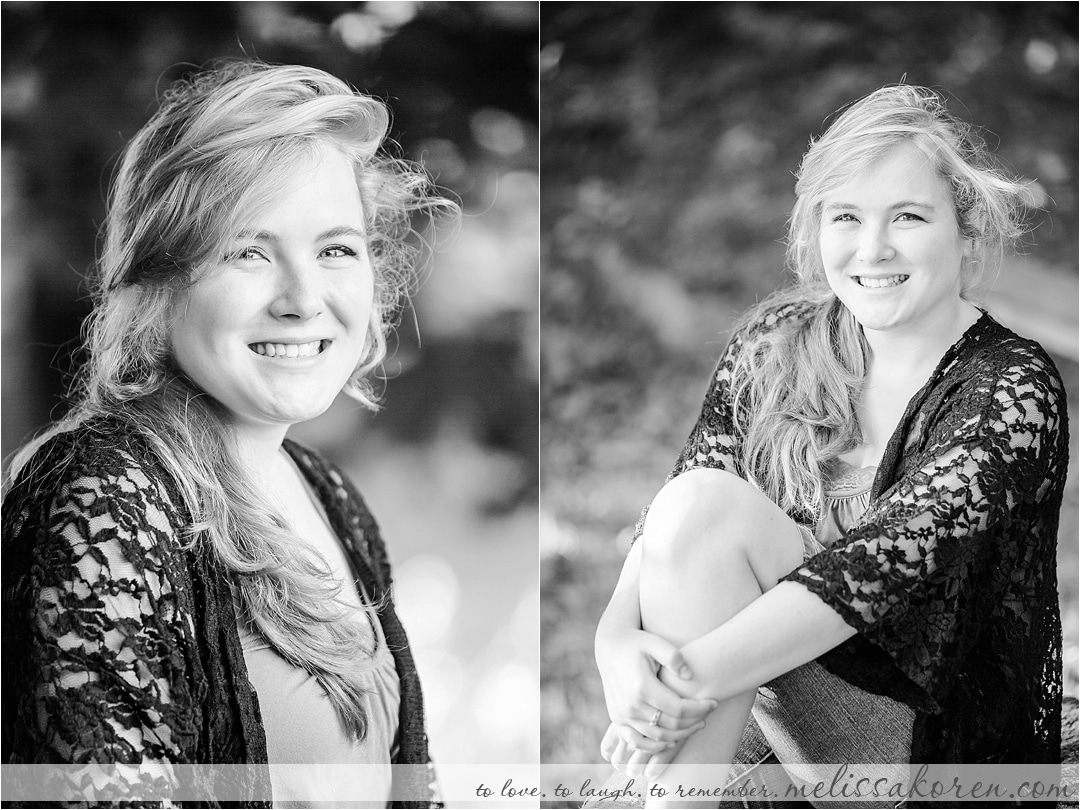 But the one on the right on the rock is by far my favorite.  A nature loving beauty perched on a boulder, smiling with her soul.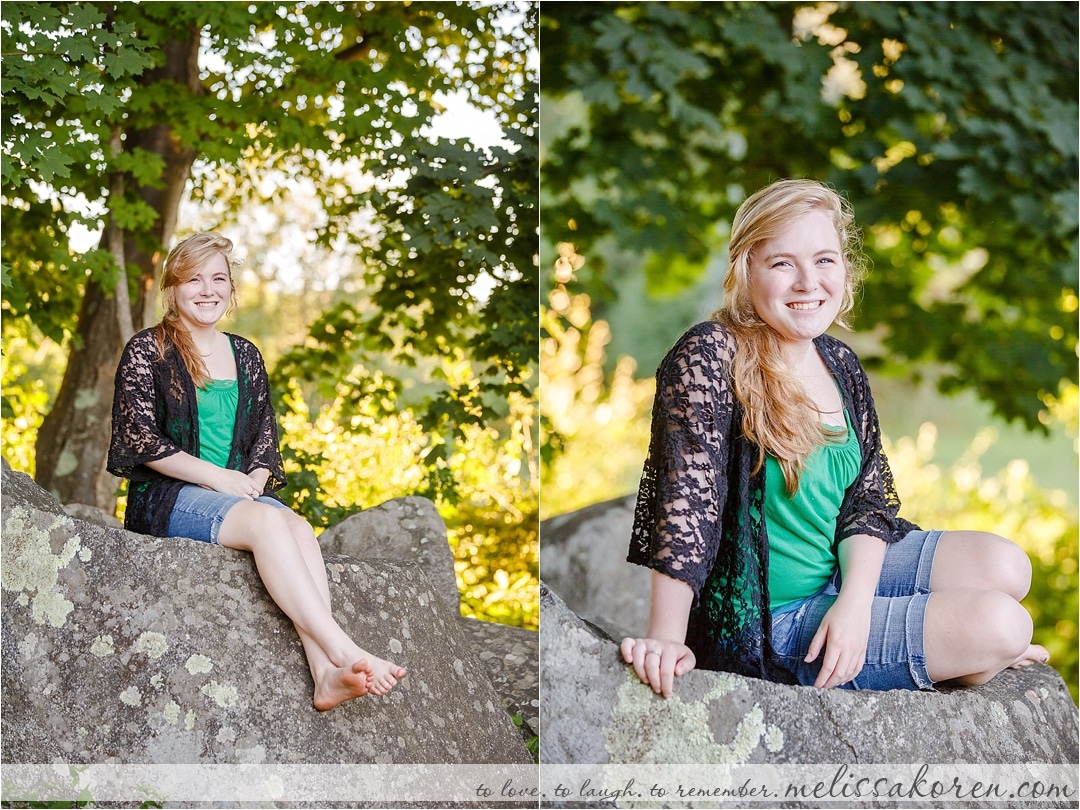 I don't do a whole lot of senior sessions, but the ones I do are almost always of kids I've known for a while who aren't afraid to just be themselves.  There's a whole industry of boutique senior photos and that's great for some kids but it's not my style and I wouldn't change a thing.  I'm so excited when the kids I photograph show up casual and carefree ready to create the memory of who they are their senior year, however they may be.   If that sounds like you – we'll do senior pictures once the warm weather comes back!
XOXO Hanna & Mariel! You're 1/2 way through to graduation – kill it!
NH Senior Yearbook Photos