I of course love Great Island Common Family Photos in any capacity, but one of the coolest things happened over and over again this summer. Generations of love. Families taking the time to celebrate being a family with family photos. Taking the time to coordinate schedules (a monumental task in and of itself), think about outfits (color and pattern is full of personality – just like my families), and all show up ready to have a good time. I saw a huge increase in the trend of grown kids with their babies surprising the matriarchs and patriarchs of the family with a moment of togetherness – and the pictures to show for it.
Brooke (far right) and her family have done mini sessions with me, but had the wonderful thought to give the grandparents memories with the rest of the kids – big and small. And I'm so grateful she did!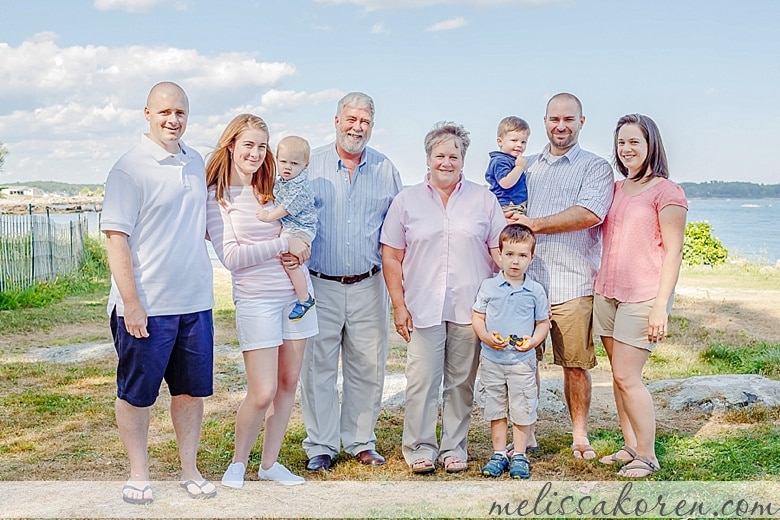 I like to imagine these beaming grandparents have a collection like this hanging on their wall.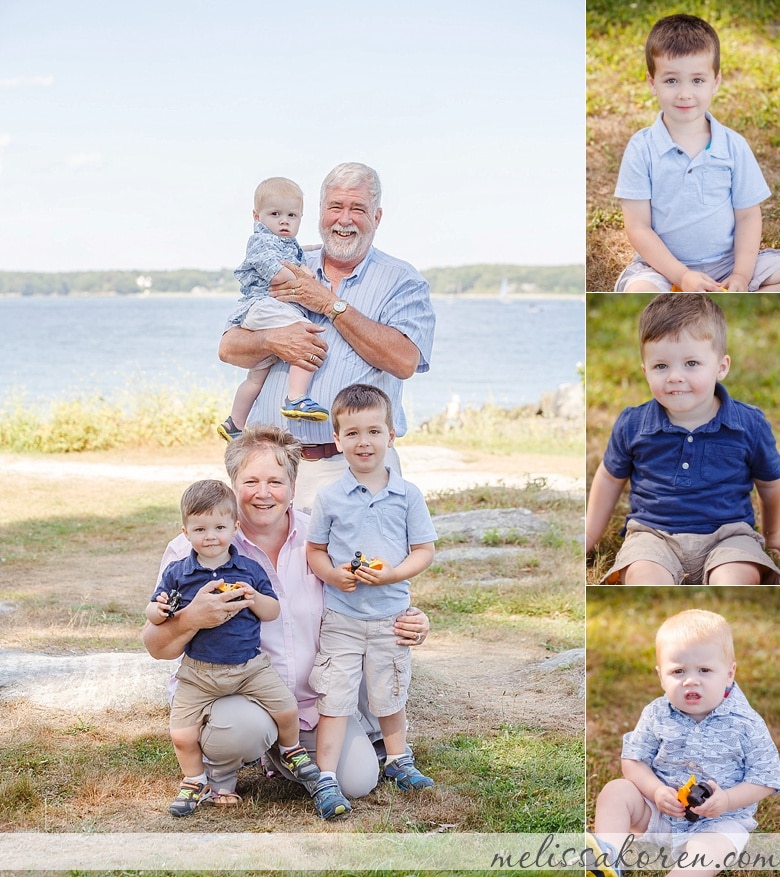 I also love that the tonka truck made it into a good portion of these shots. Letting your kids be themselves and enjoy the things they enjoy makes the session all that more fantastic.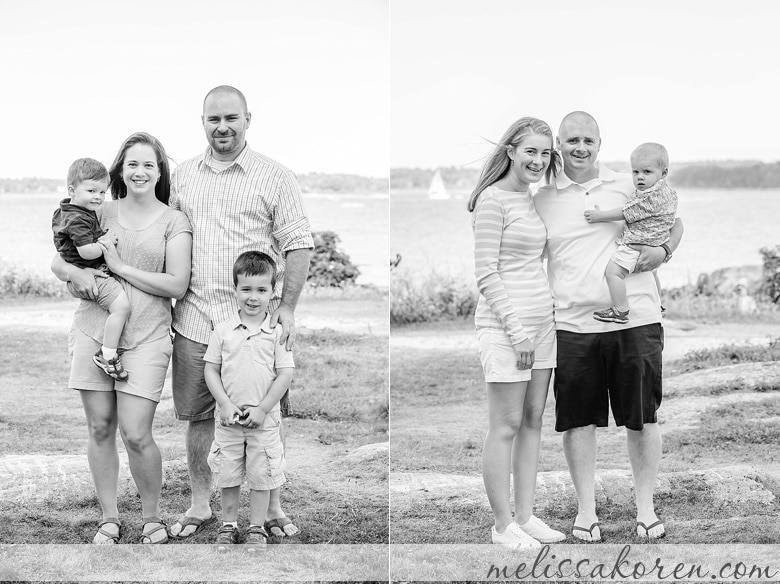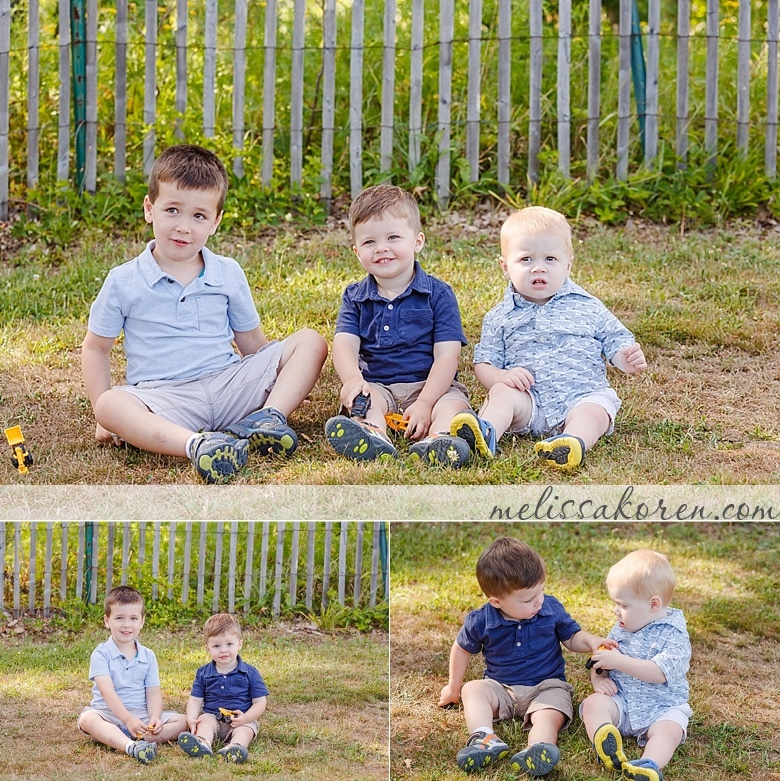 This little guy was a tough nut to crack. He'd just woken up from a nap and wasn't exactly sure why his grandparents and cousins were expecting him to smile. I LOVE this capture though – there was a very intense game of "I'm going to get you/peek a boo" going on behind the camera.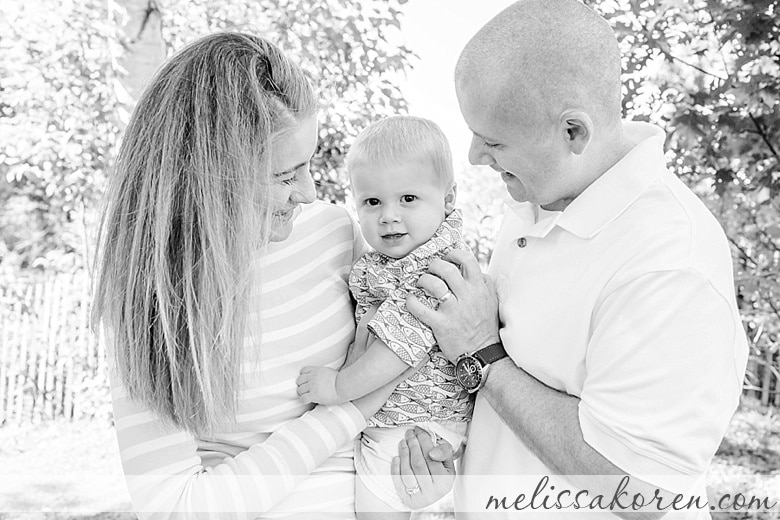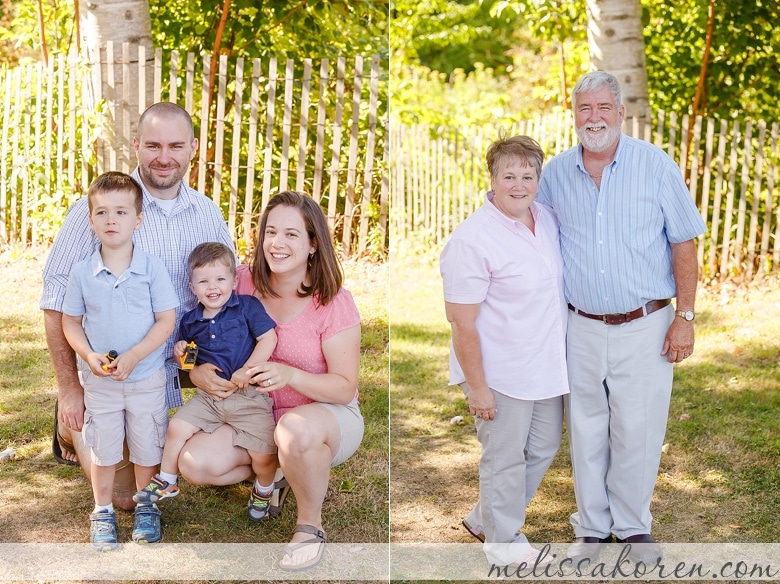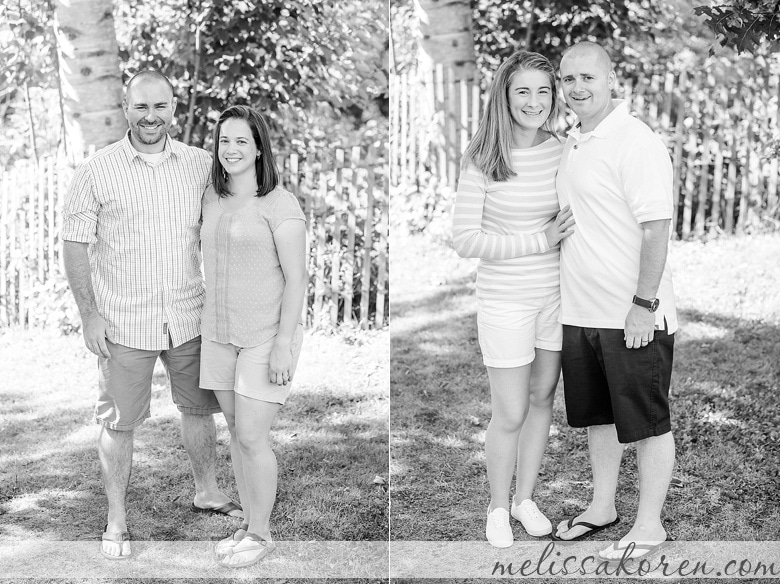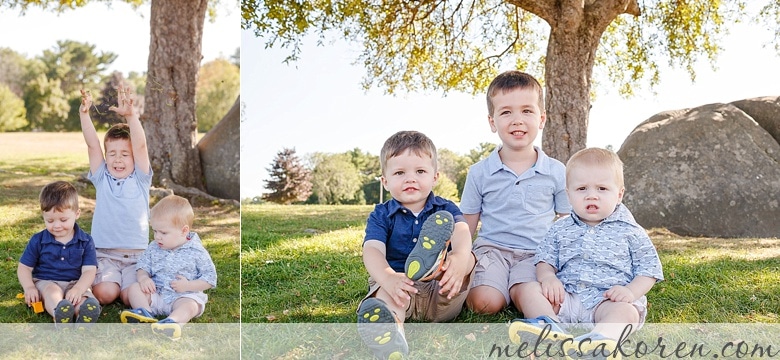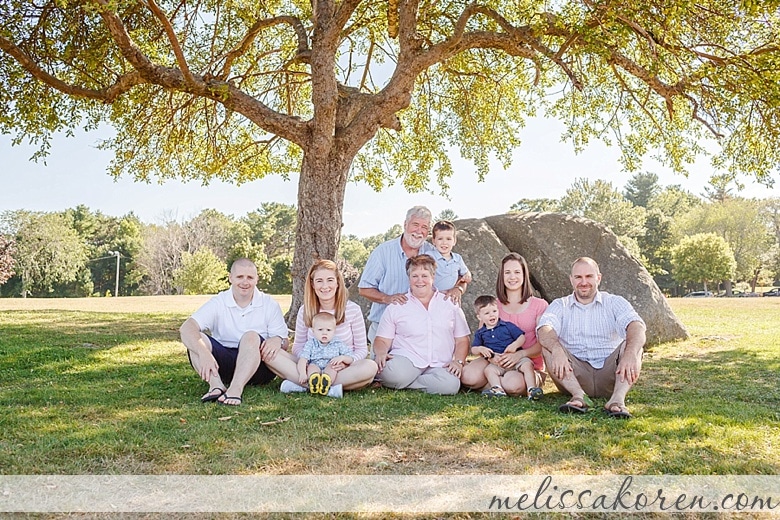 Thank you friends for sharing a moment of your family with me!
Photos by NH family photographer Melissa Koren.
Great Island Common Family Photos
Great Island Common Family PhotosTH