Sometimes, you can believe everything you read on the internet – "We've looked at lots of photographers websites at this point, and we think you'd be a great fit for us! You seem like you have a great sense of humor, your photos are amazing, and you have fantastic reviews… We would love for you to be a part of our special day! Woohoo!" 😉  I was so thrilled to get this email from Laura and Dan and tickled when it came time for their Portsmouth NH Engagement session.
Tell me one random fact about each of you. (Please?!)
Hmmm… We are both in the Schooner's Club at Earth Eagle Brewing and we love anything Portsmouth… My sister threw us a surprise engagement party at Earth Eagle!
We it made total sense for us to start out at Earth Eagle Brewings – one of the most unique craft beer breweries I've been too. They also have a delicious cocktail menu and stupendous food offerings! Including, but not limited to a pub glass full of goldfish – which is genius.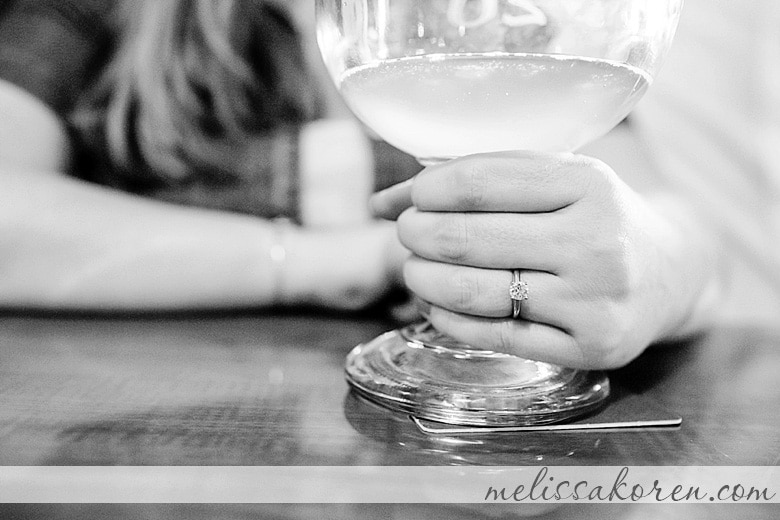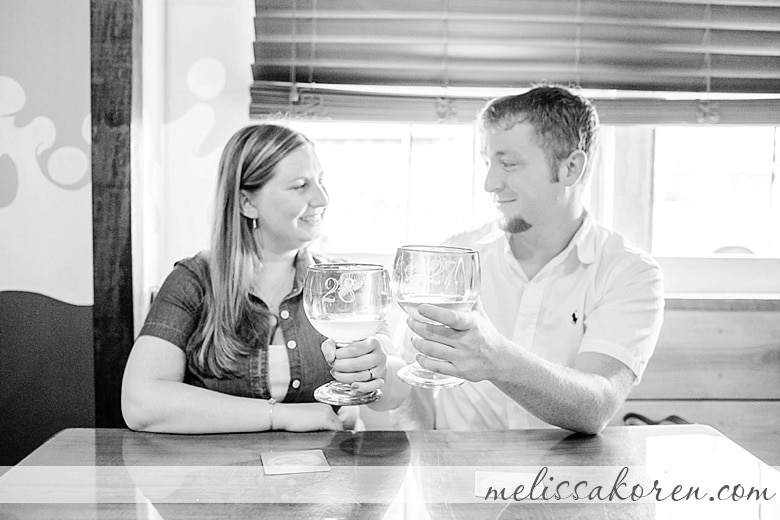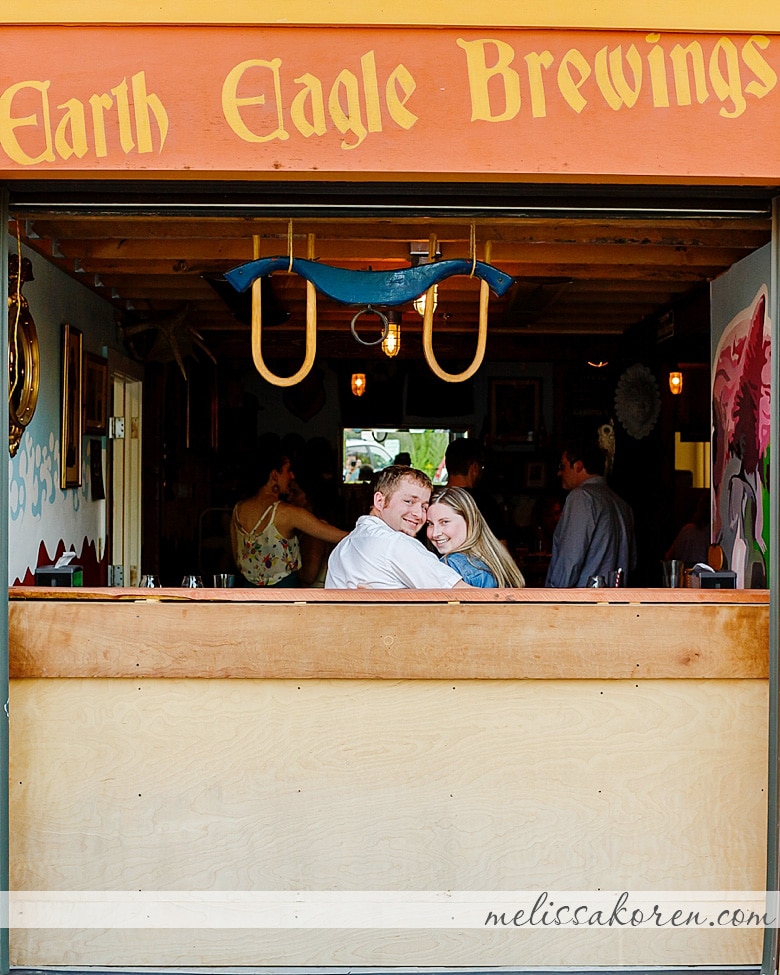 After the beers were finished, we talked about just having more beer — but made the responsible (and fun) decision to attack the task at hand and capture some fantastic engagement pictures to celebrate their upcoming wedding!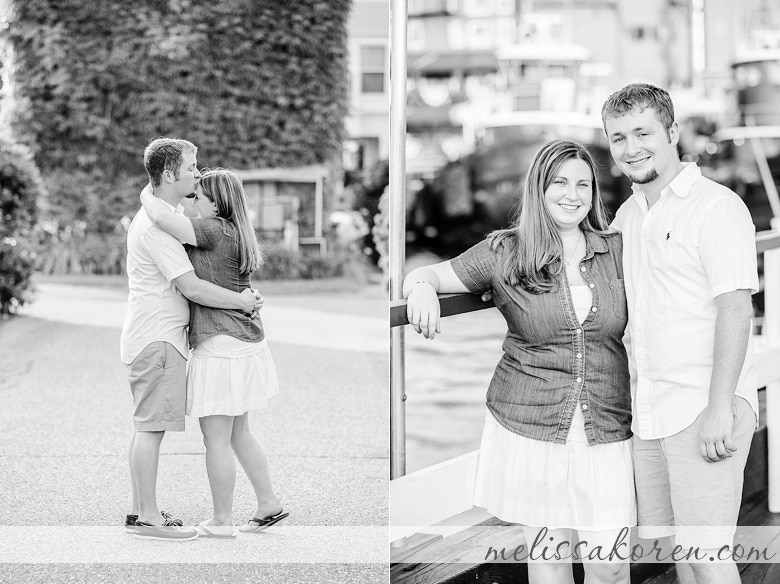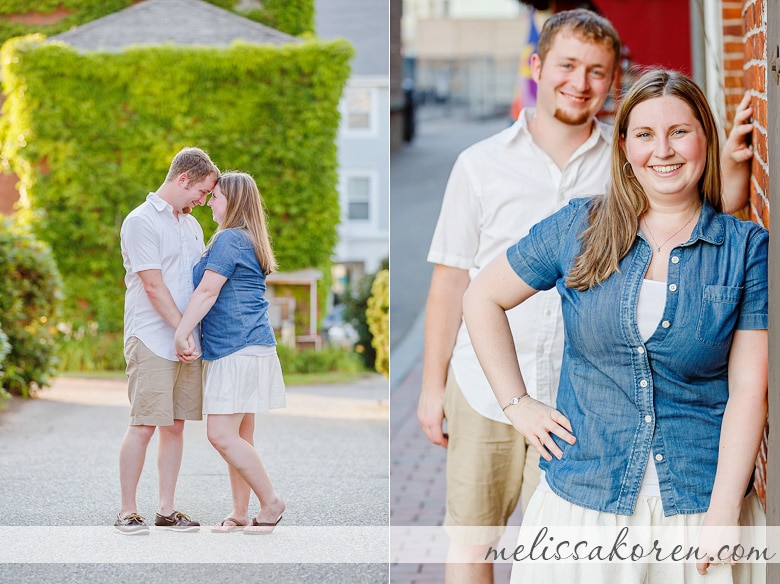 Portsmouth is just so fantastic – no matter how many times I photograph there I always find a new nook or cranny that catches my eye.  I've been down this alley a million times and never noticed that old little door!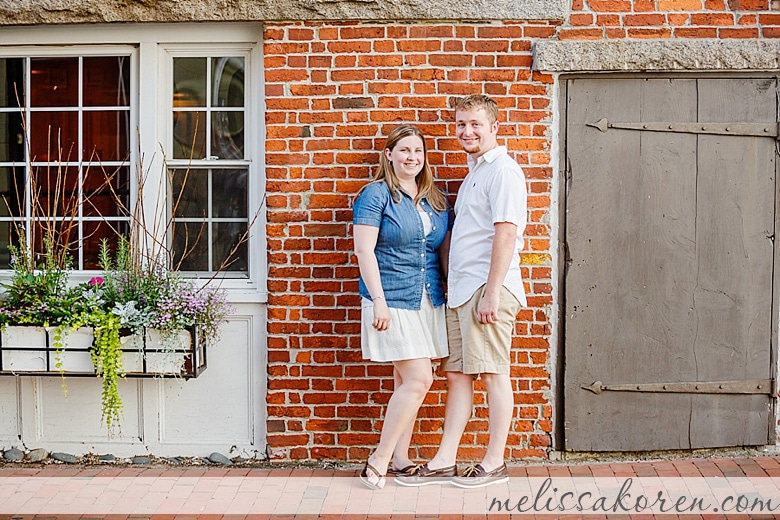 We hit the warm gooey light of magic hour pretty dead on – I love it when you can feel the sunshine dripping off every leaf.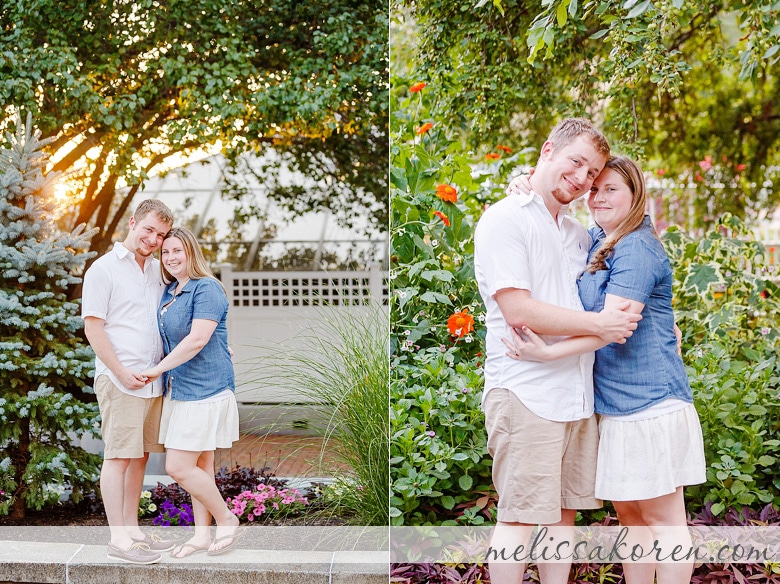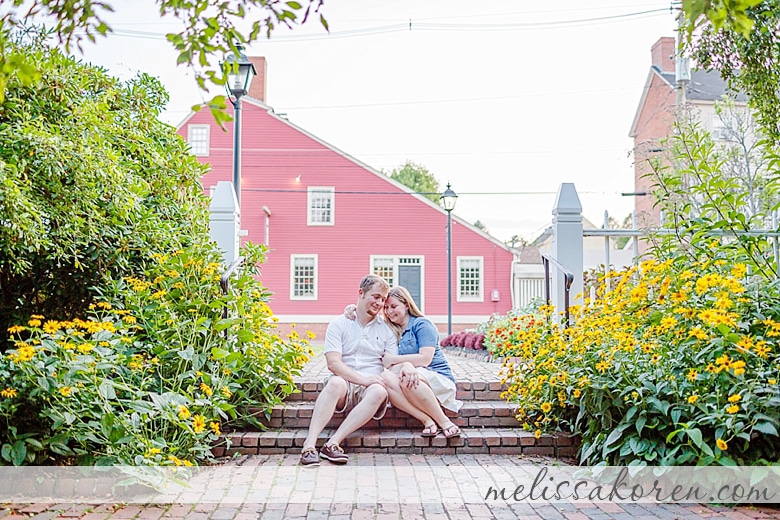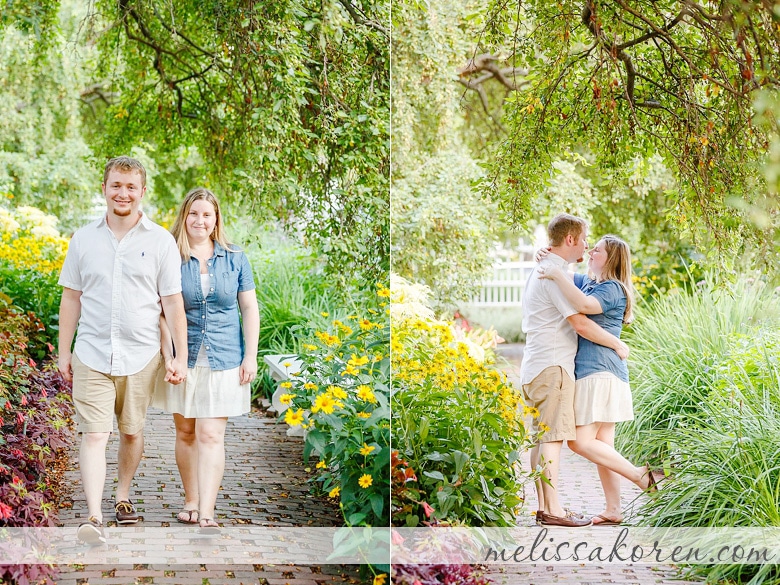 Wait til you see their wedding pictures!  Their own tiny little private island surrounded by the peak of fall!
Portsmouth NH Engagement